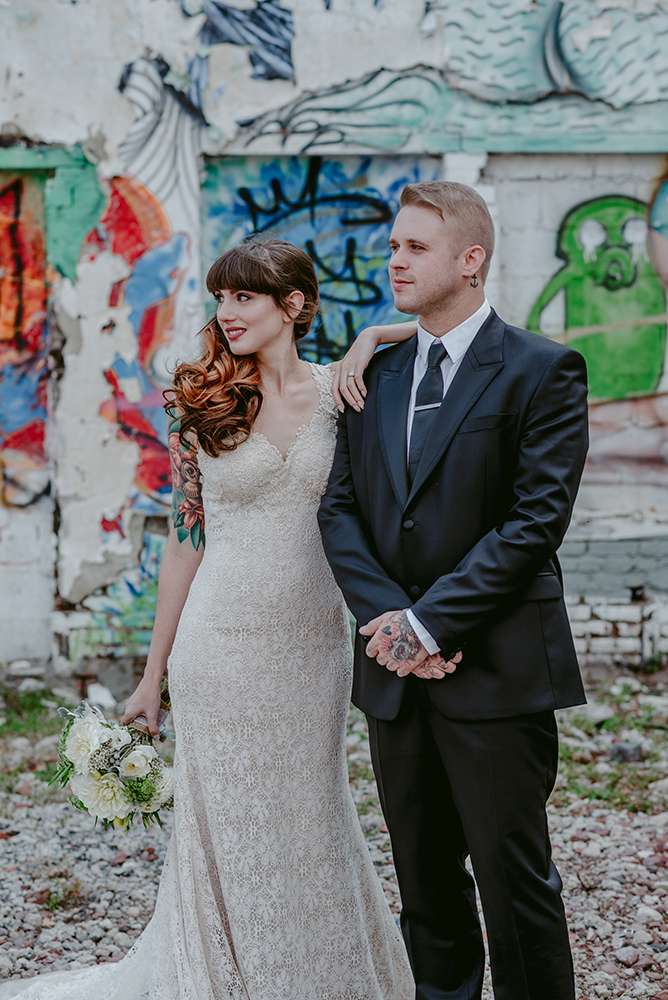 Leila and Dan's Philadelphia wedding was simple, minimal and took place in an urban loft space, Power Plant Productions.
"We wanted to make our wedding have more of a party feel instead of a stuffy affair", said the bride. "I didn't really have any inspiration as such, I don't use Pinterest, so I just found things I liked! We had our reception cocktail style with a mix of high tops and low tables and three food stations (a mac and cheese bar, a build your own taco satiation and an Thai food station). There was no assigned seating either so people could move around however they saw fit."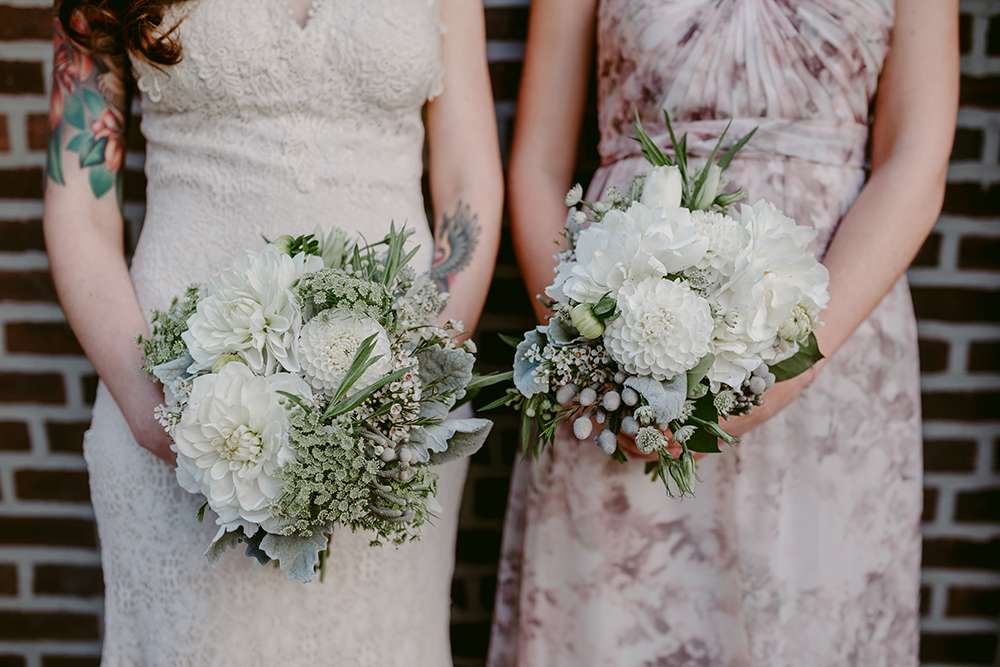 They were married in front of a homemade backdrop and the venue was decorated throughout with simple mason jar and baby's breath centrepieces. They also had a slight cat theme with their cake topper and some of the decor.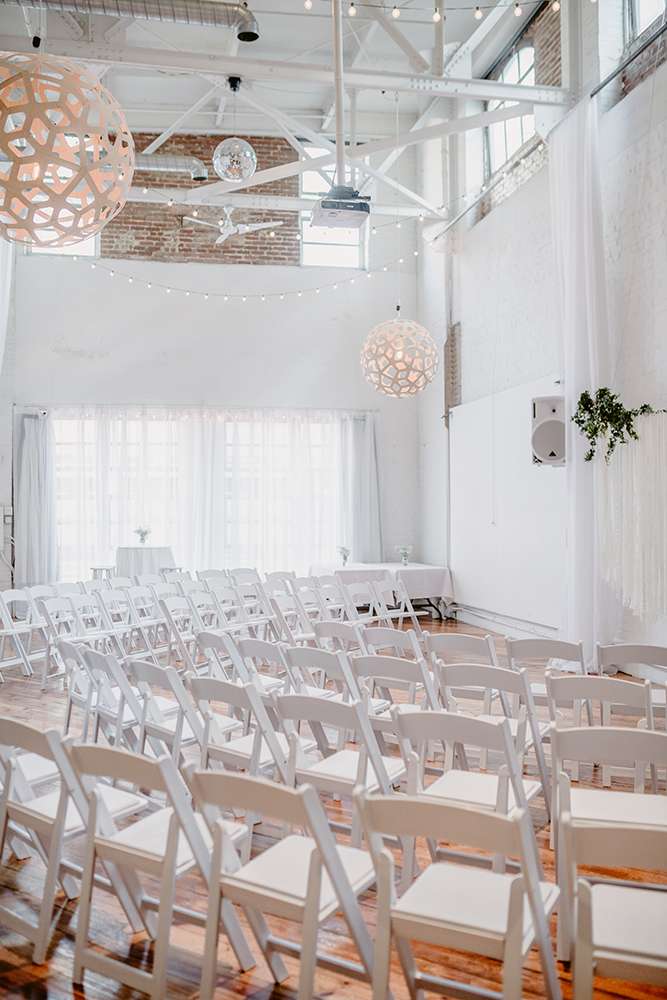 "My friends helped me make a backdrop to hang behind us for the ceremony. It a long branch with fake greenery cascading down one side and strips of cut out white fabric all across. I bought three yards of three different white/textured fabrics and we just tied them to the top of the stick. We also decorated 24 mason jars to use as centrepieces. I had a few things of lace and twine and we just hot glued them to the jars in all different designs so no two were exactly the same."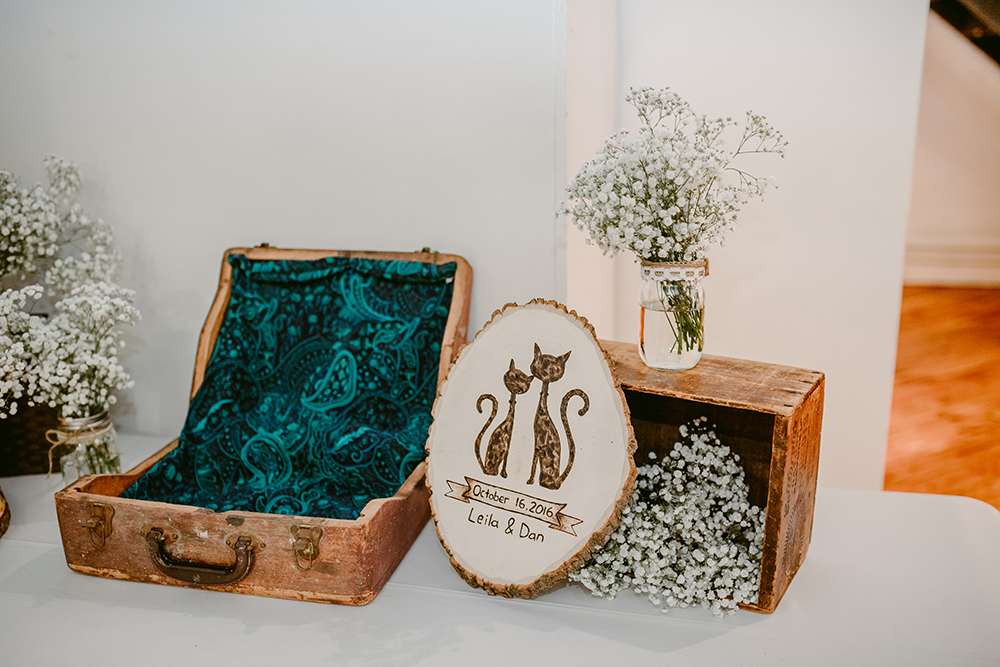 "I honestly still feel like I know nothing about wedding planning!" she laughed. "I went into it blindly and just decided on things on a whim (which is probably not the best way to go about it but it worked for us!). Our ceremony was short, only about 10 minutes, and we led by our friend, Brad. We also finished the wedding quite early, around 9pm. We then planned an after party at a bar down the street (with a Limp Bizkit cover band playing!)"