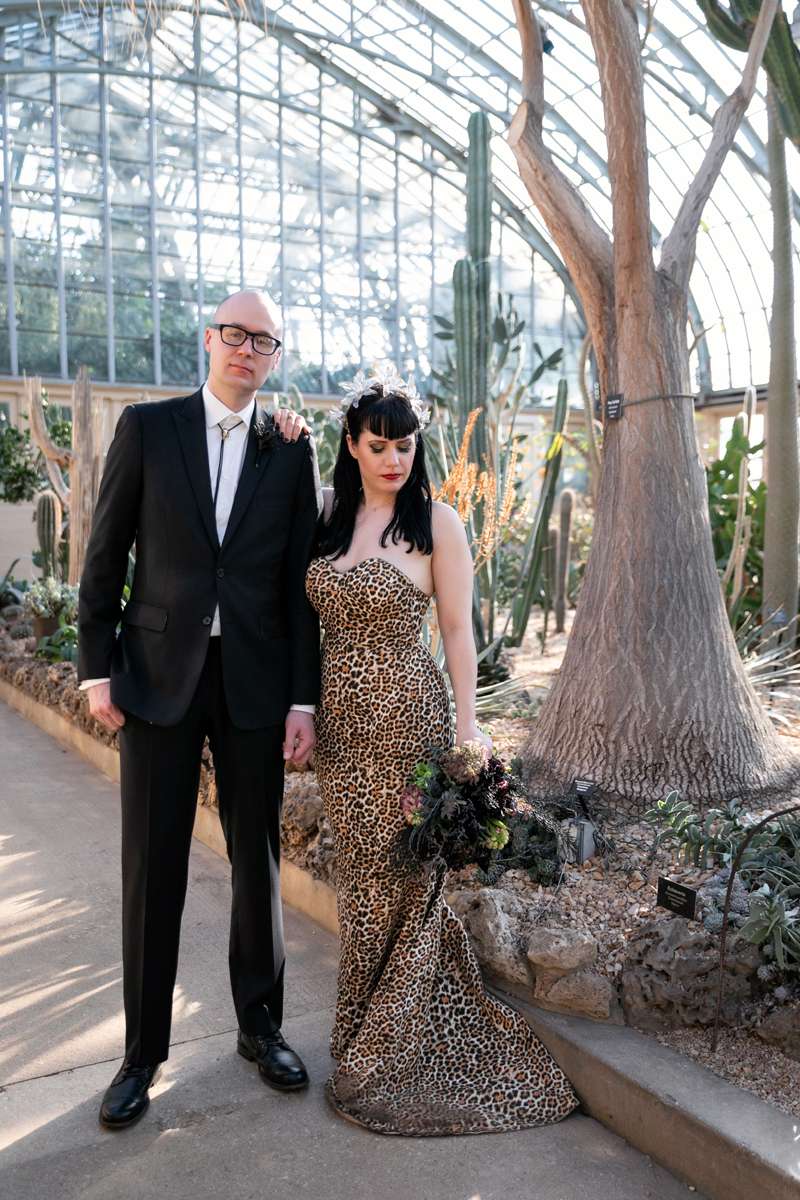 They were always going to elope and luckily, even though a lockdown was imminent, Jodi and Terry were still able to go ahead with their intimate March wedding. They'd booked into have their quicky ceremony at Garfield Park Conservatory in Chicago (which didn't cost them a penny!) and a friend, who got ordained especially for the event, hosted the proceedings. They had no guests at the ceremony, which was always their plan. They really didn't want a big wedding or any fuss. The idea was for it to just feel like a fancy day out.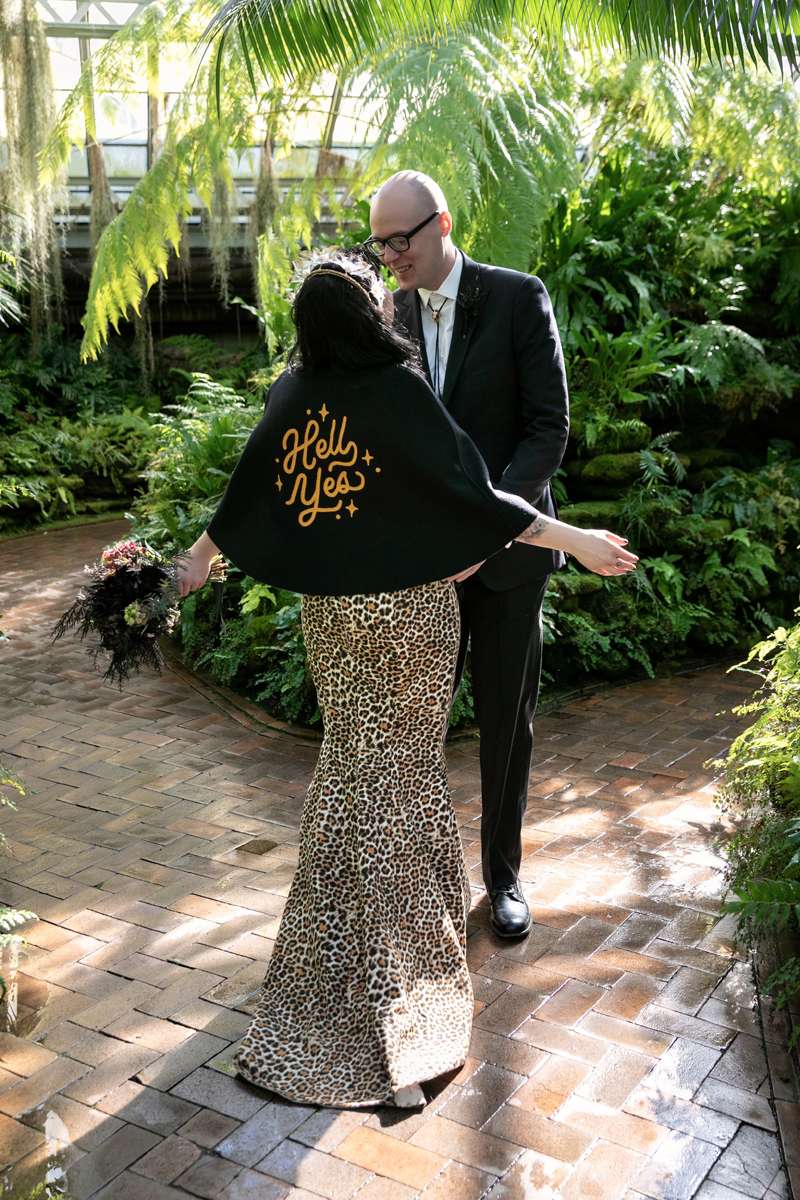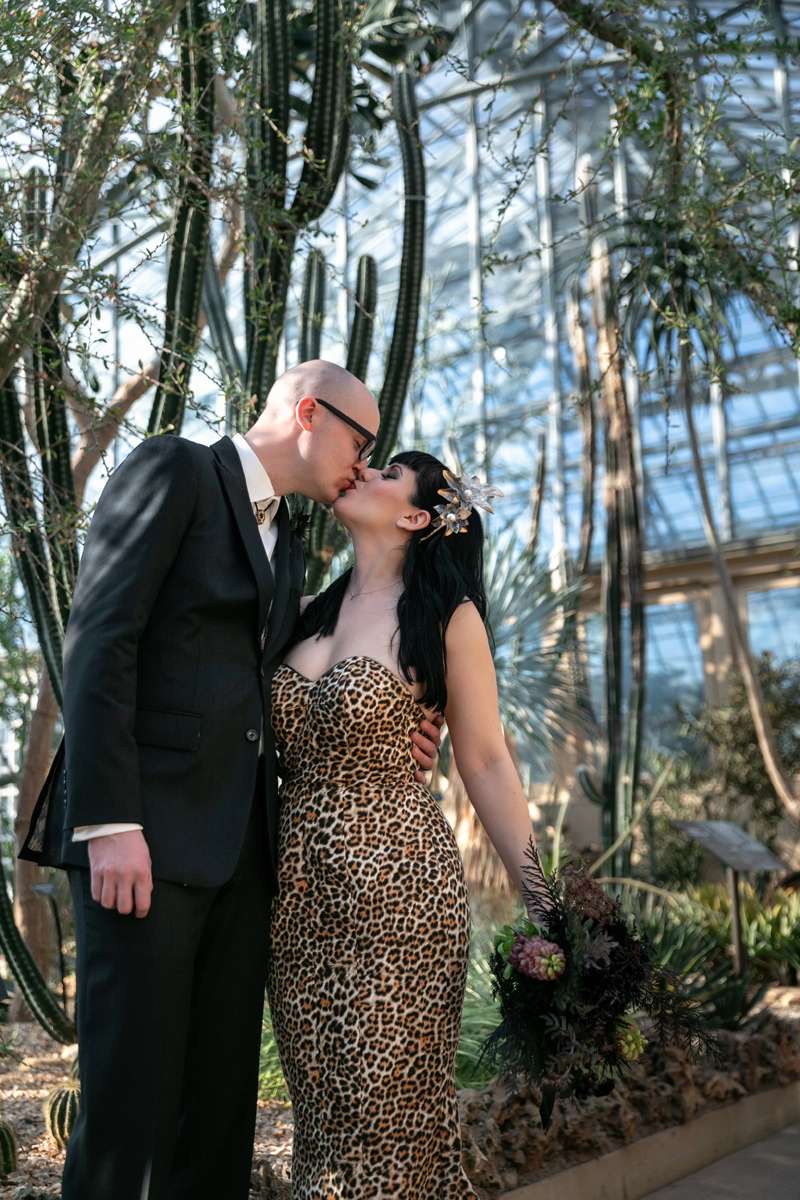 "We wanted to keep things cheap and simple but finding a venue in Chicago in March isn't easy", Jodi explained. "The conservatory was perfect, because it's free but also lush and beautiful year-round. My dream look would have probably been wearing a Maison Valentino haute couture gown, in the woods or on a cliff somewhere, but a 90s-meets-Old Hollywood-meets-pinup vibe combined many of my styles into one."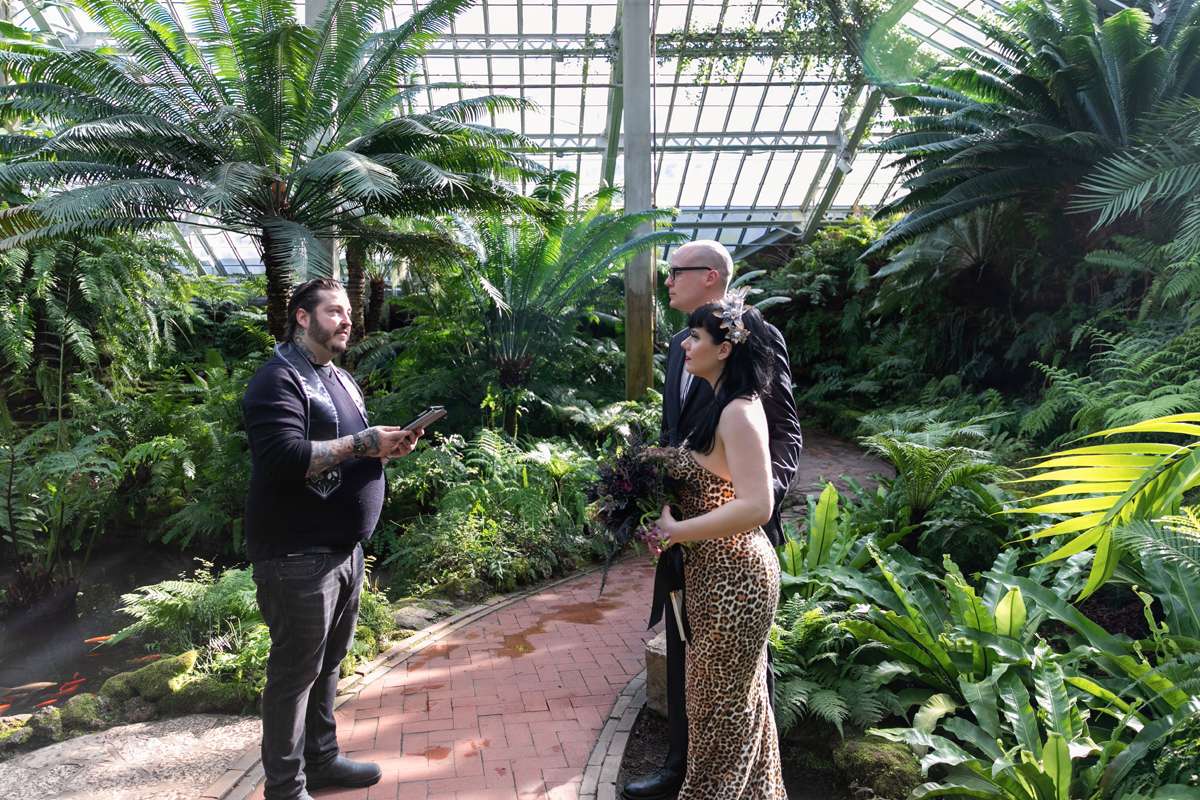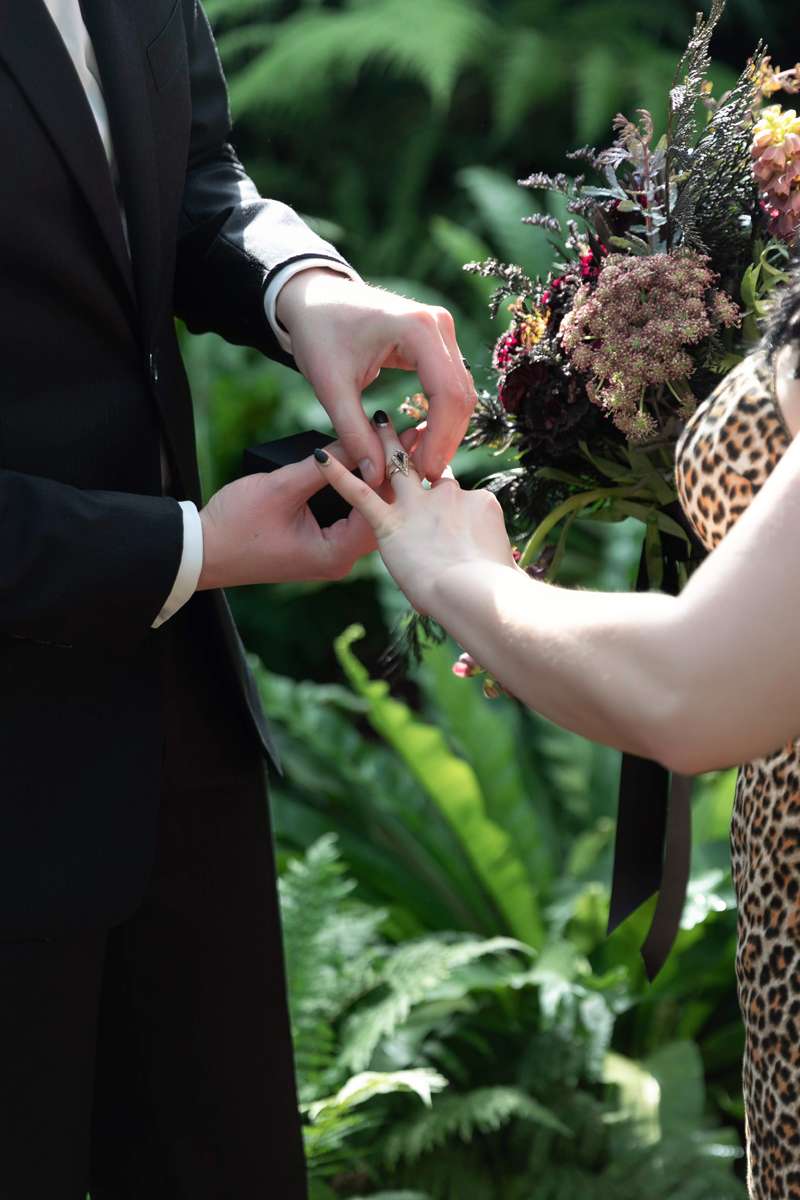 "The day began with me going on my own to get my hair and makeup done, while Terry took time to get ready, pick up our flowers and have lunch. I then drove myself to the conservatory. On the way, I listened to the US president address the country, announcing a national emergency due to the pandemic. We stood in front of a little waterfall in the 'fern room' for the ceremony. It was very humid and my hair flattened and frizzed pretty quickly. Terry and I read the words that we wrote about one another and our officiant wrapped things up perfectly, speaking to how we've chosen to be with one another and go through all of life's ups and downs with one another."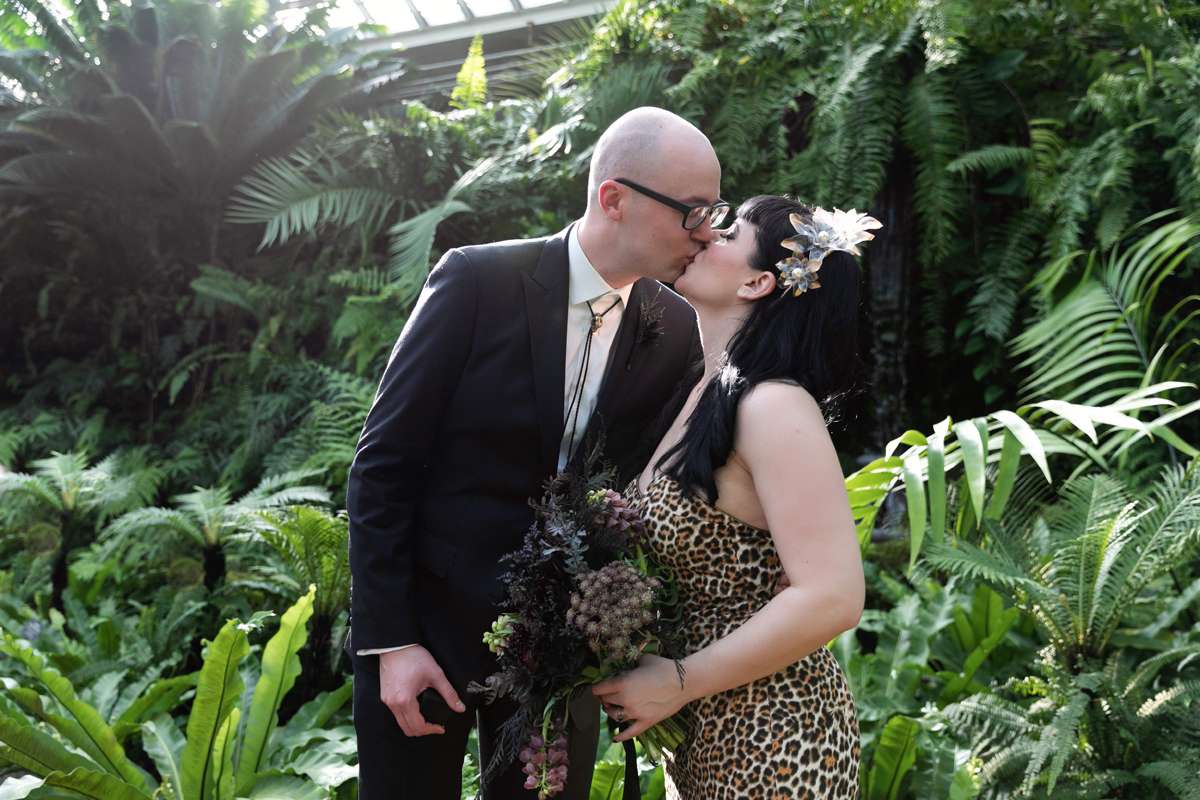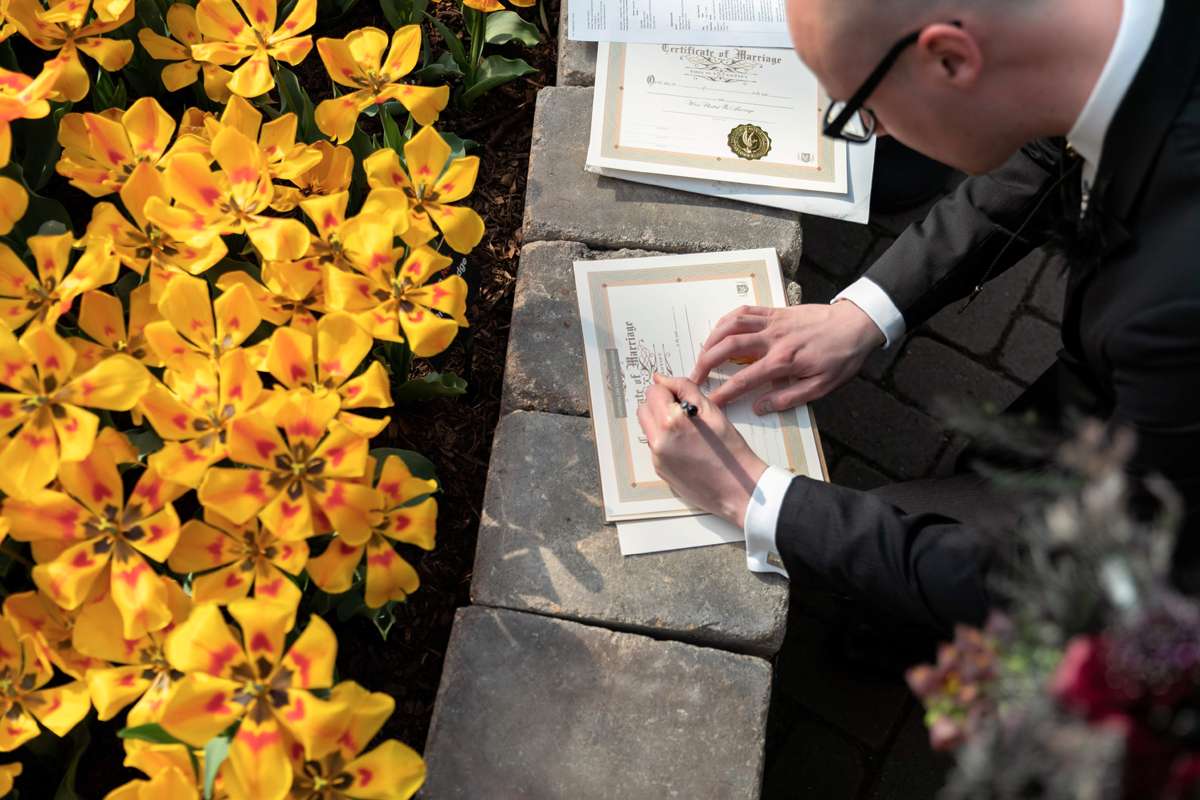 Post-ceremony they went back to their hotel for a little chill out, followed by a two star Michelin restaurant, just the two of them. They got into a casual conversation with the couple next to them during it and told them it was their wedding day… "It was a prix fixe dinner and they personalised the menus with our names", Jodi said. "The woman next to us almost talked me into a $40 glass of wine, but it felt like a bit too much on top of the dinner price, so I didn't go for it. When we went to pay the bill the couple had already left and our server notified us that they had picked up our bill, including tip. It would have been over $600! I cried!!"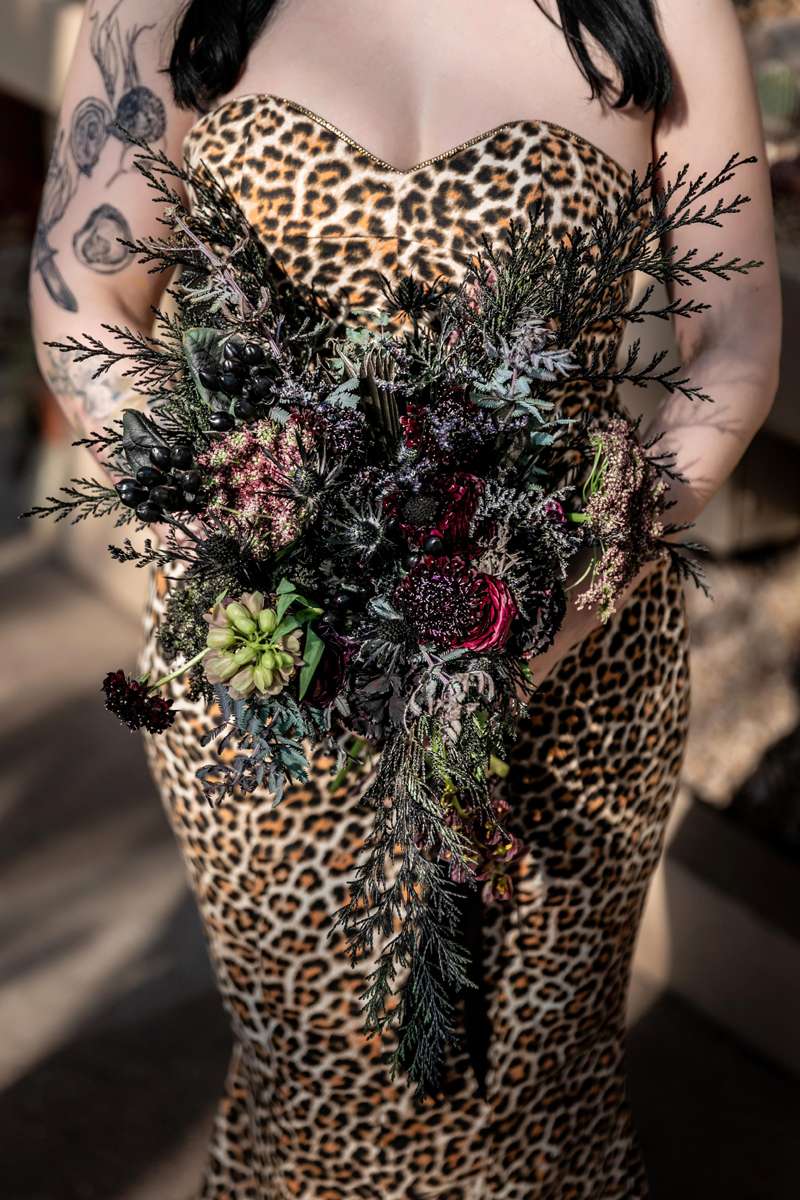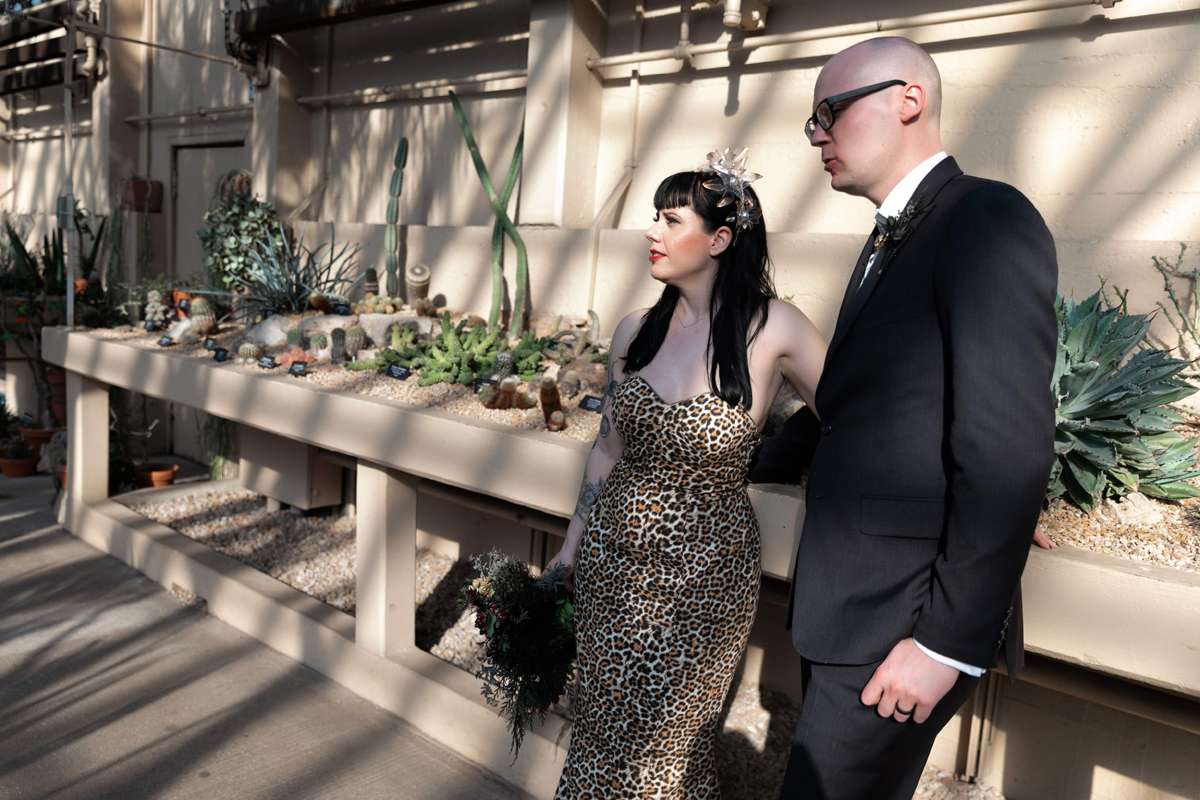 The bride found her vintage dress on Etsy. It only arrived four days before the elopement and the top was too big, but luckily she was able to have it altered quickly and it was ready just in time. With it she wore a capelet that she bought from Target in 2013 which she had HELL YES chain-stitched on the back by Vichcraft. Terry wore a suit and boots he already owned and bought a bolo tie from Obscewelry on Etsy.
"The best thing about our wedding was having very few logistics to deal with", Jodi concluded. "I loved that I didn't have the noise of other people trying to insert themselves in it."