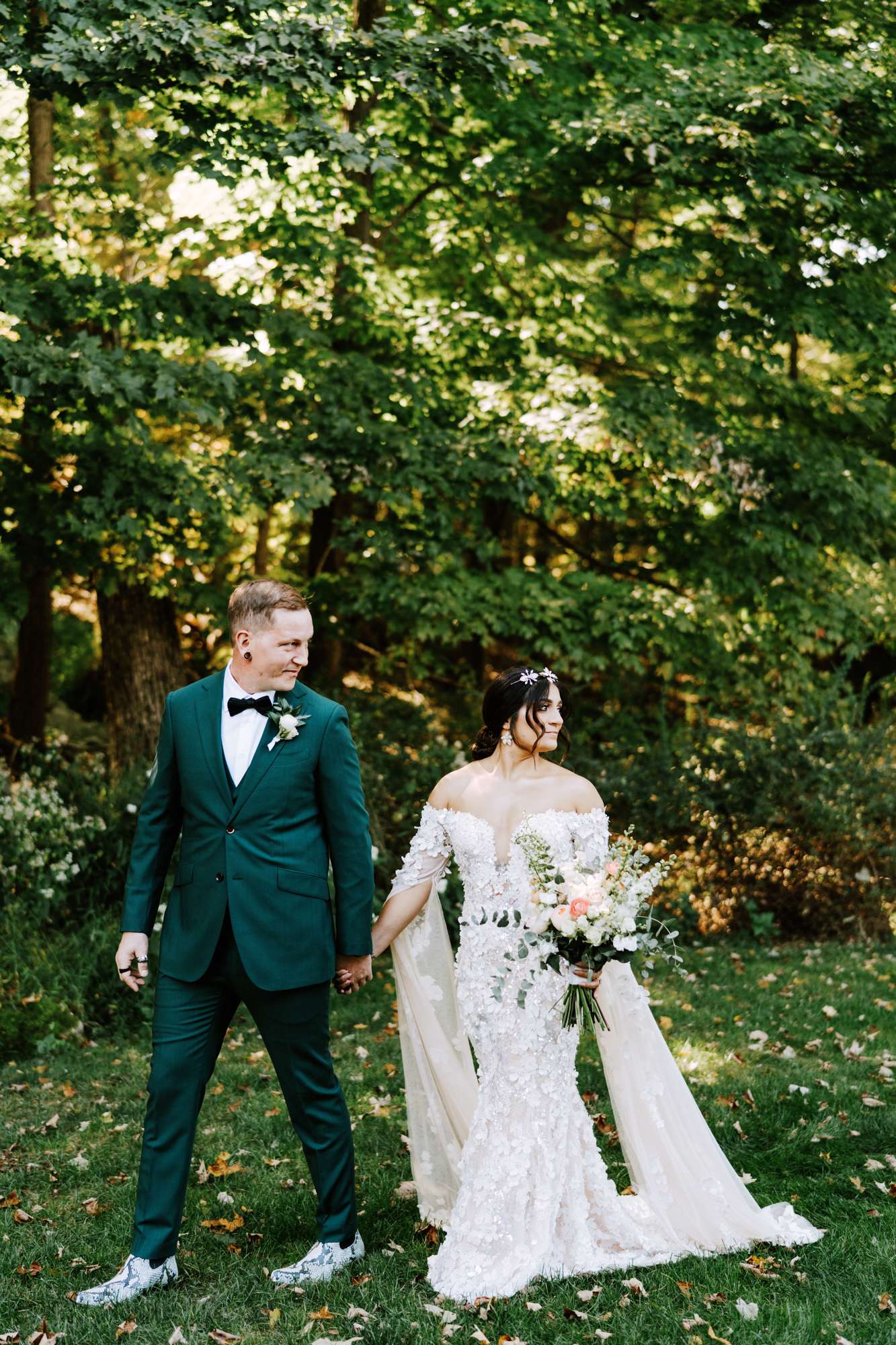 Megan and Mike wanted a glamorous boho theme, with a feeling of dreamy freedom and elements of a fairytale. They hired wedding planner AMV Weddings to help them bring together their theme and vision and also coordinate on the day.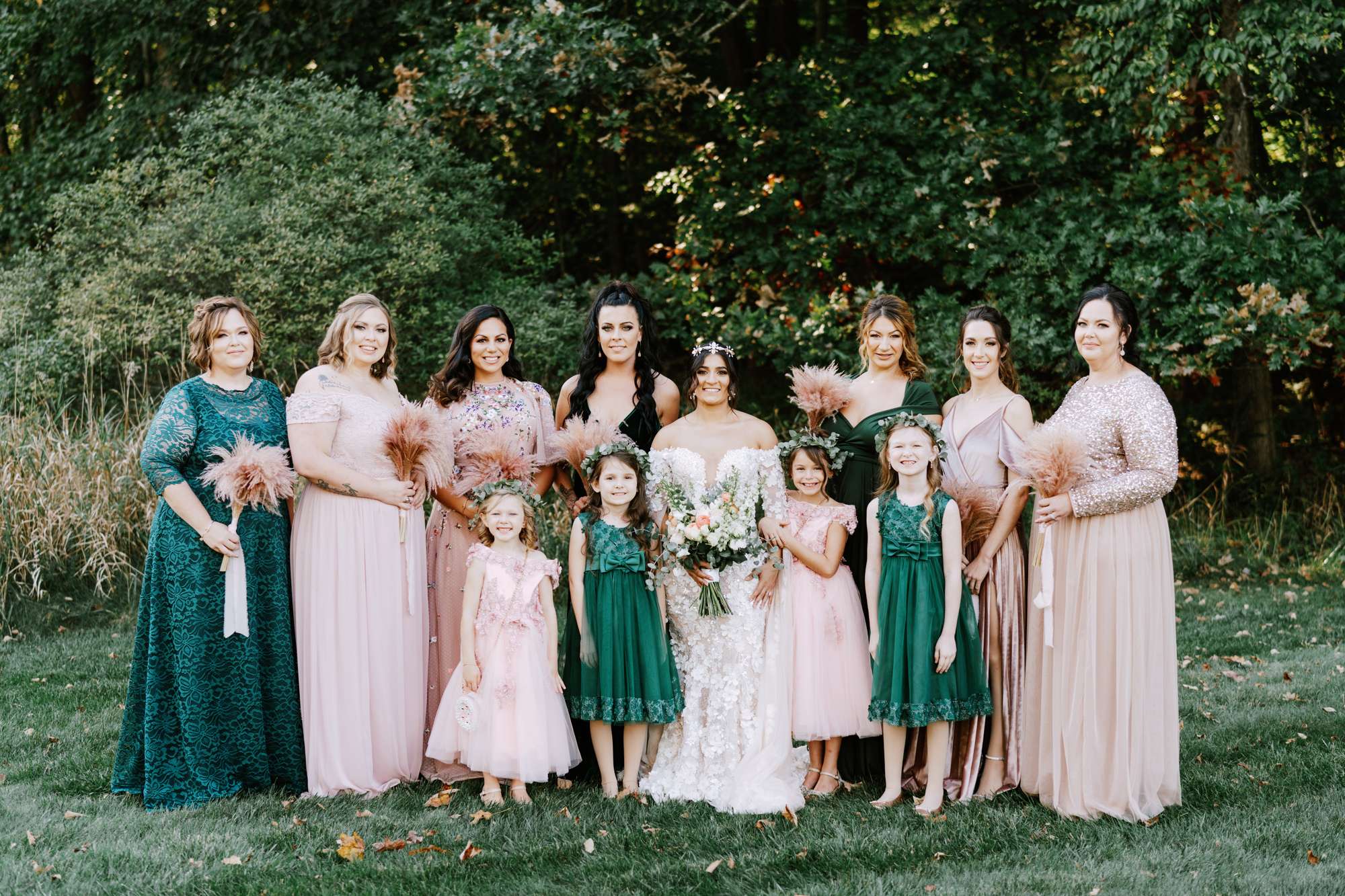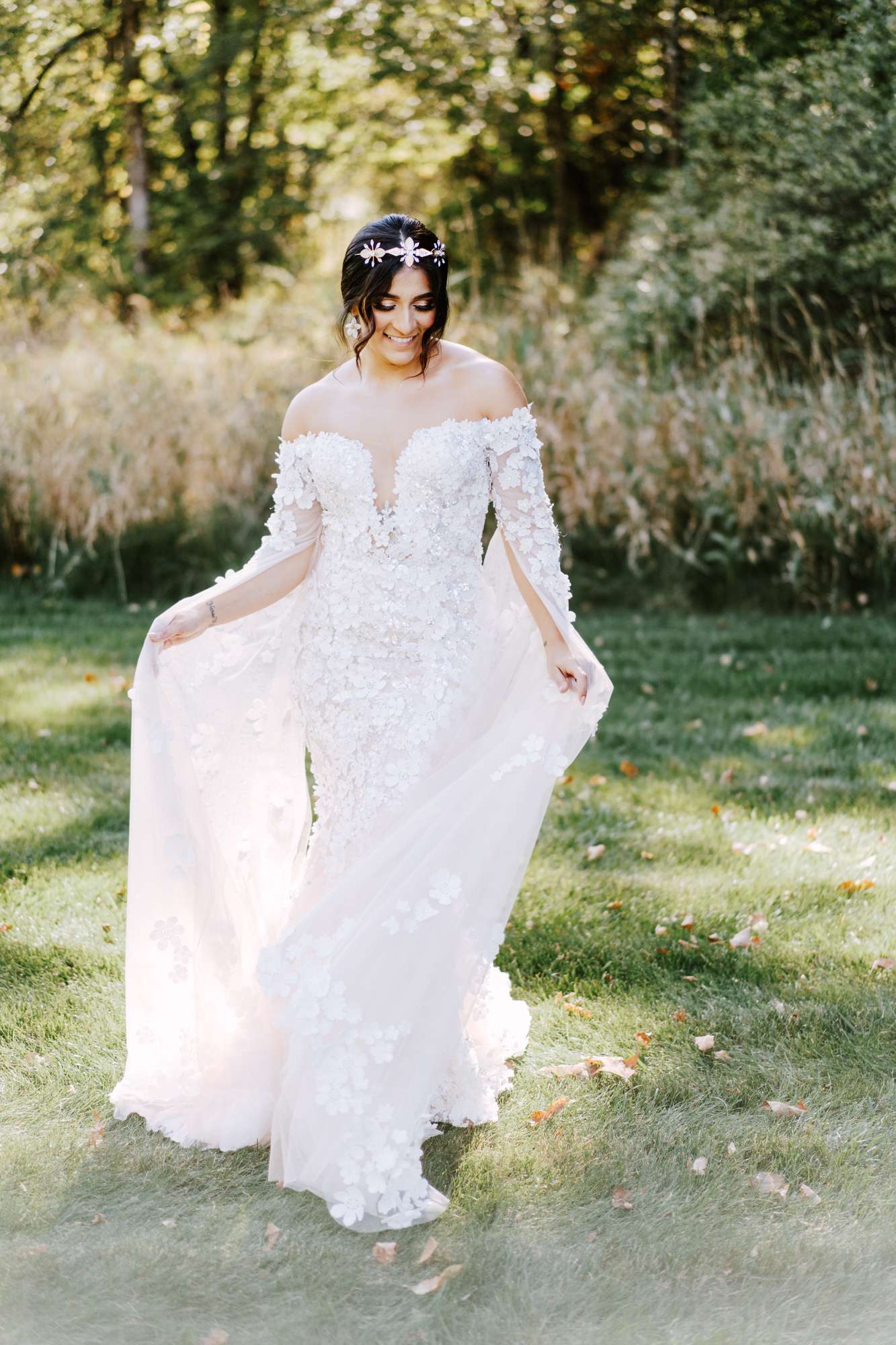 Their favourite part of the day was their outdoor ceremony. Their florist, Desiree Dean Designs, made them a beautiful arch to get married under and the aisle was strewn with white rose petals. Flowers were one of their biggest expenses but they wanted both the ceremony and reception spaces to feel very lush and green.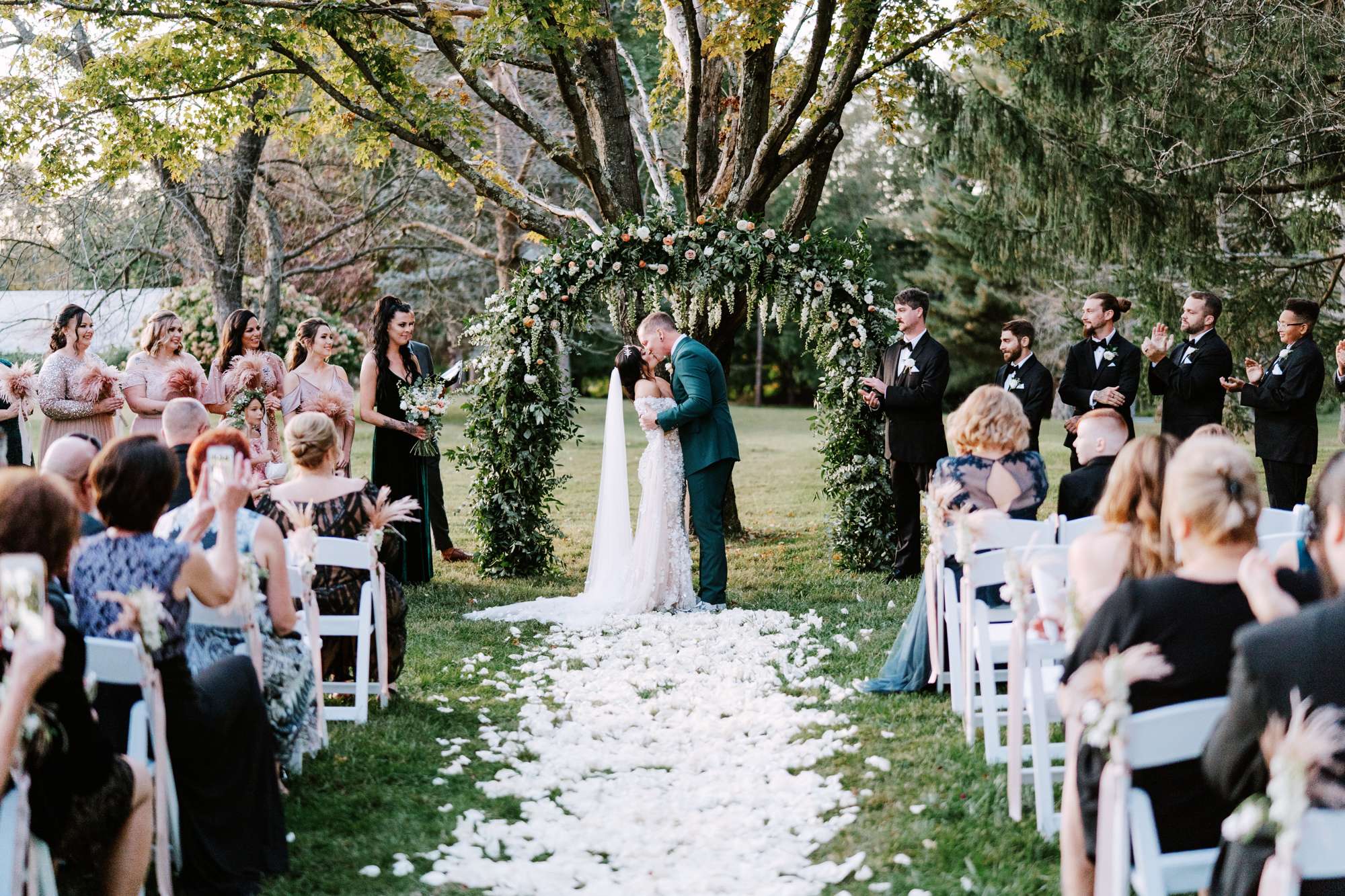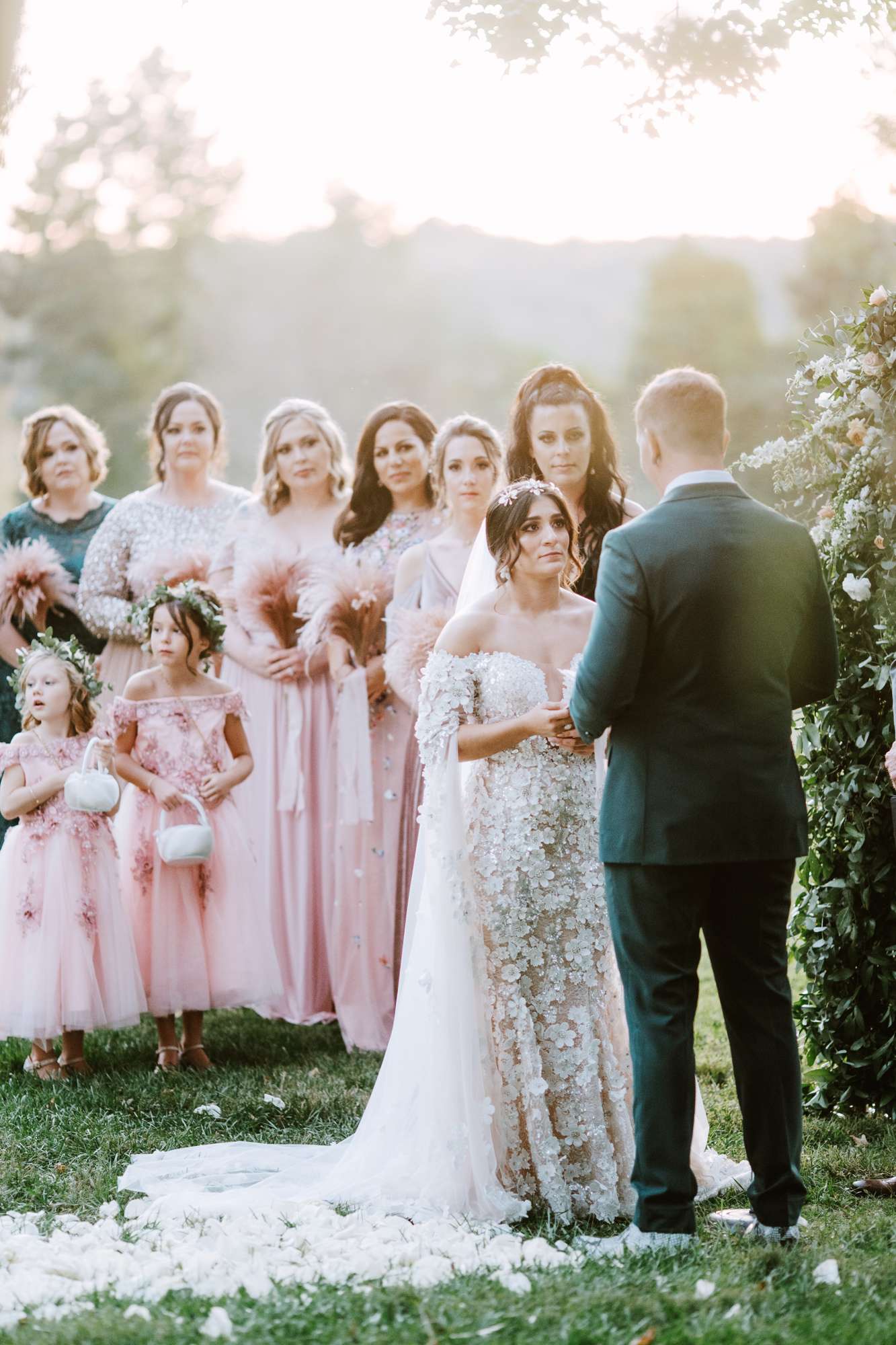 "I remember standing at the start of the aisle, staring at Mike, and saying to my dad 'is this seriously real life right now?'", Megan said. "I felt like I was in a dream. Everyone we loved was at the same place and watching me marry the man I love. it was an insane feeling. We shared vows that made our ceremony super personal. I cried and we laughed, It couldn't have been more perfect."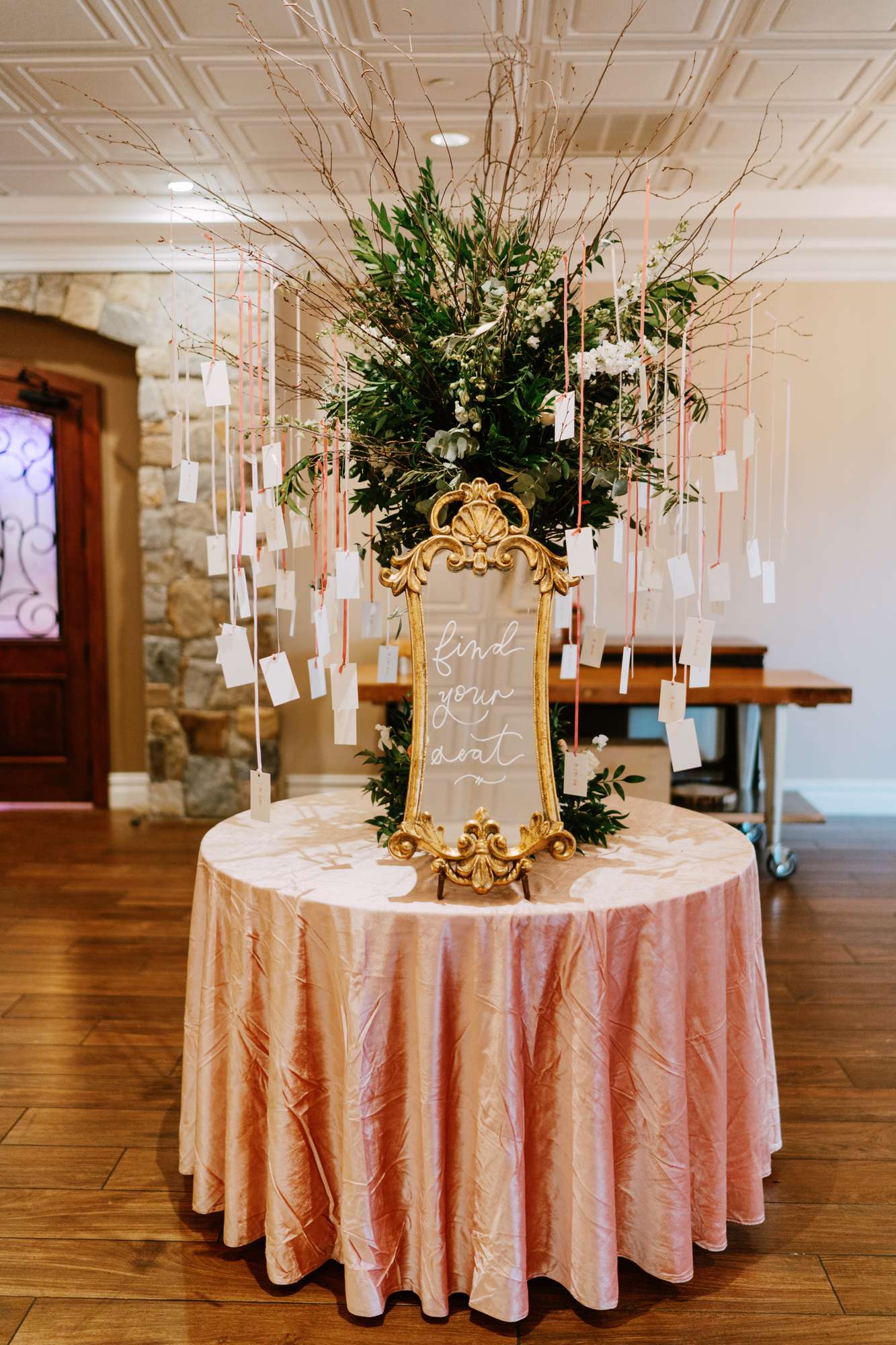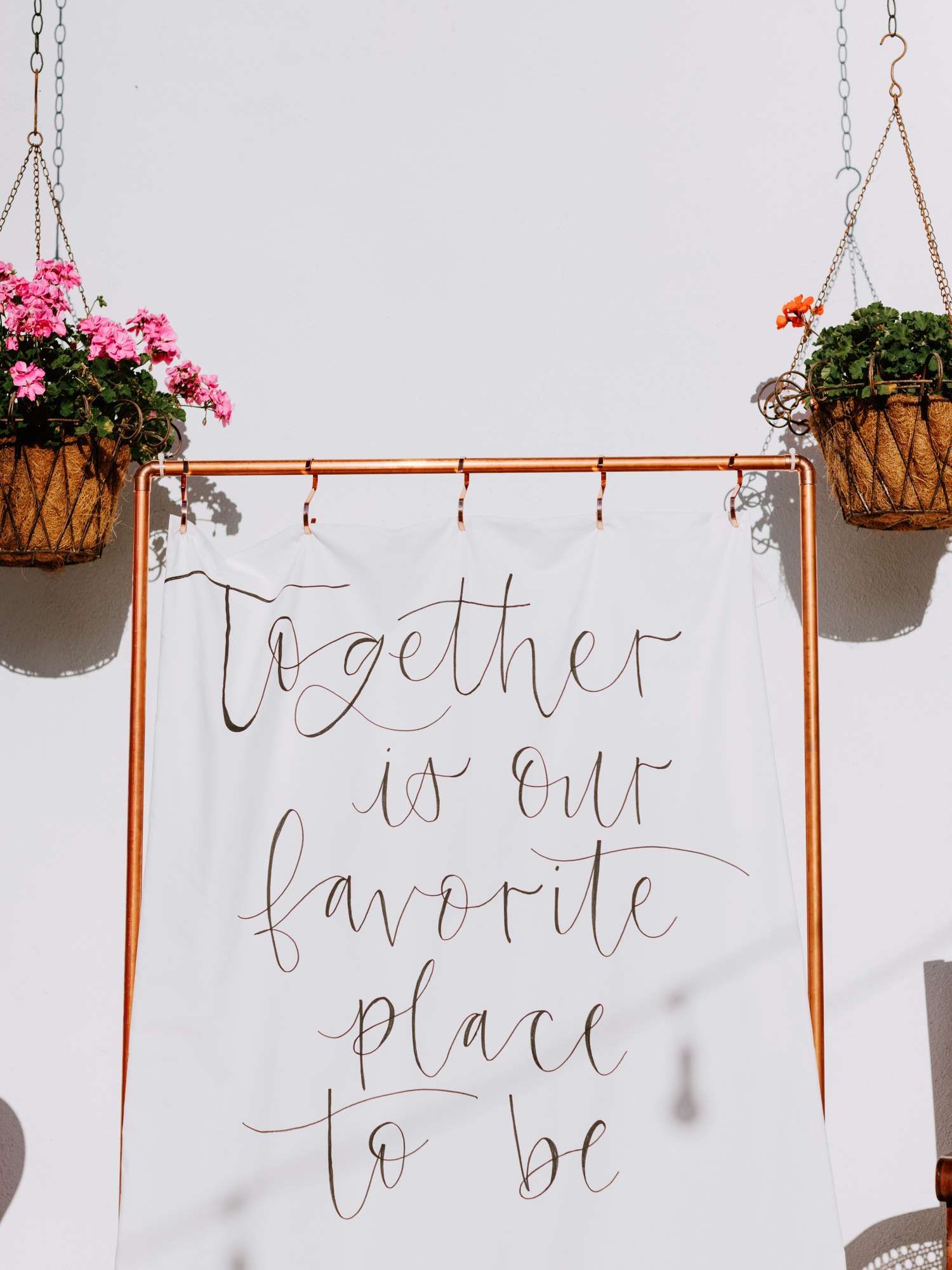 After the ceremony the couple went to their bridal suite, just to take a moment together, "The venue staff brought us some of the canapes so we could eat before we mingled, but I took a bite of a buffalo chicken and it squirted onto my dress! Thankfully Amanda, our wedding planner, had a Tide-to-go pen! We loved having that time together though."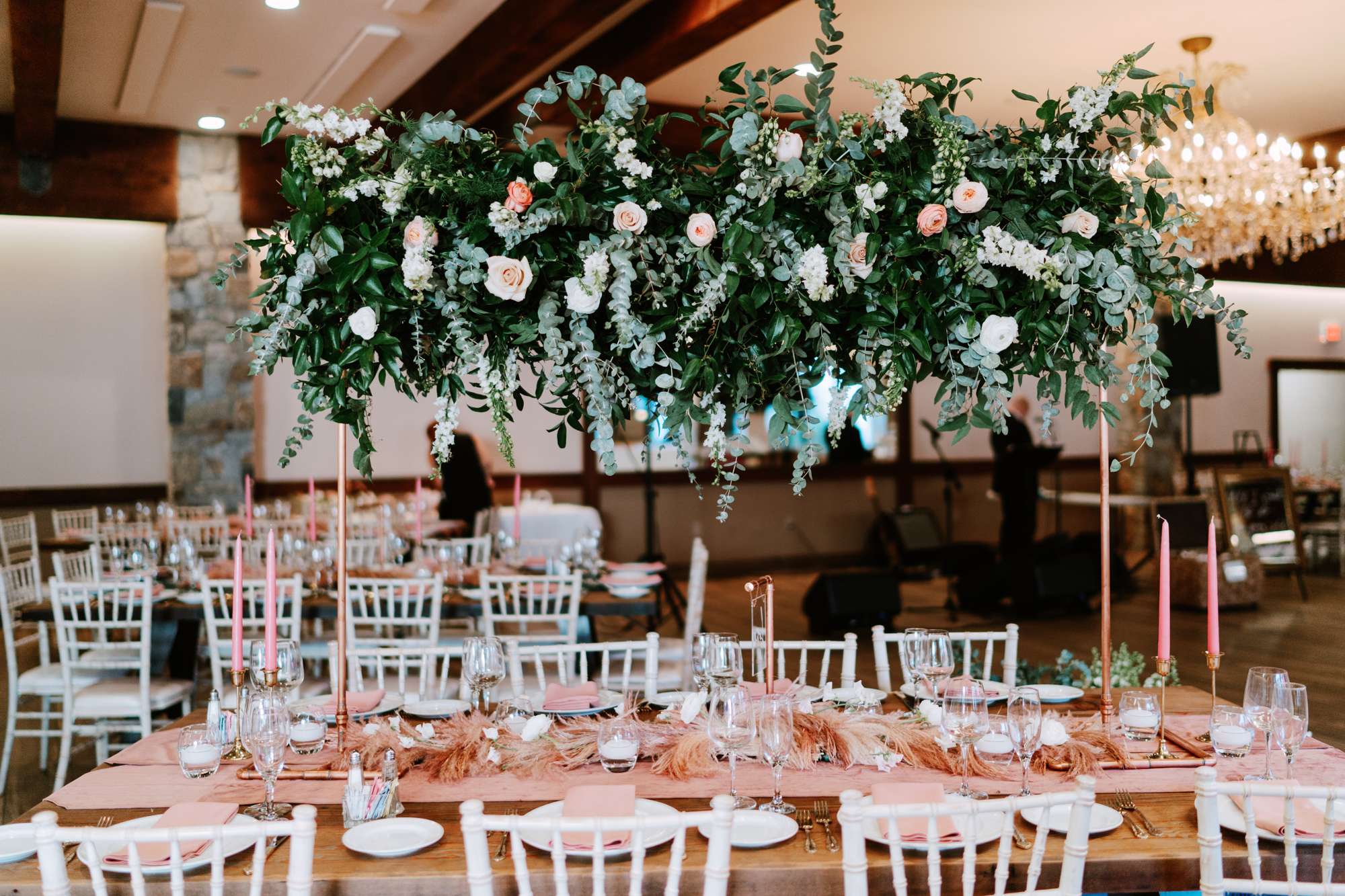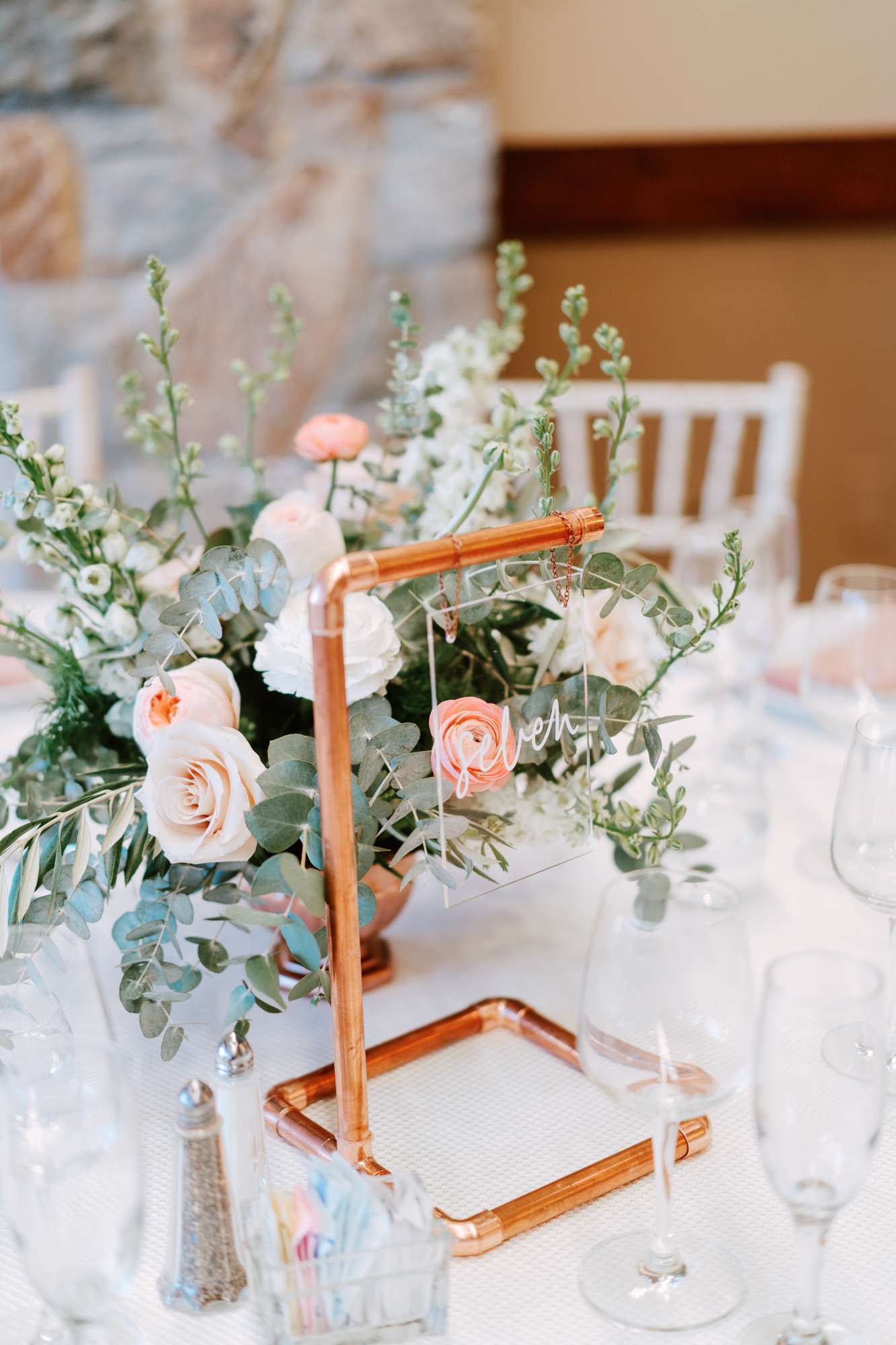 At the reception space they included yet more stunning florals, opting for high centrepieces and a sweetheart table for the two of them, surrounded by another floral arch. They also included copper elements with the copper piping table names (made by the groom) and the copper framed mirrors.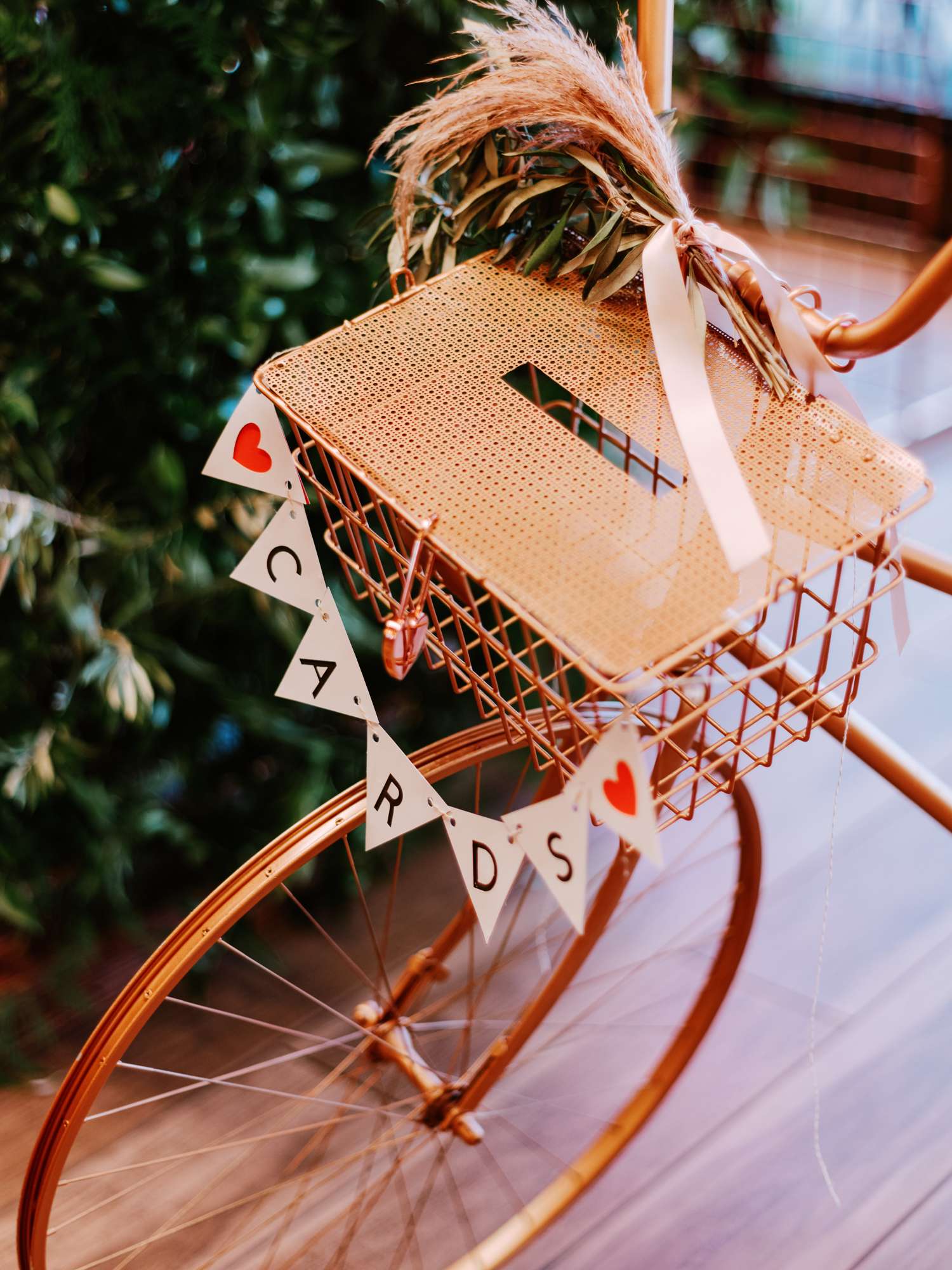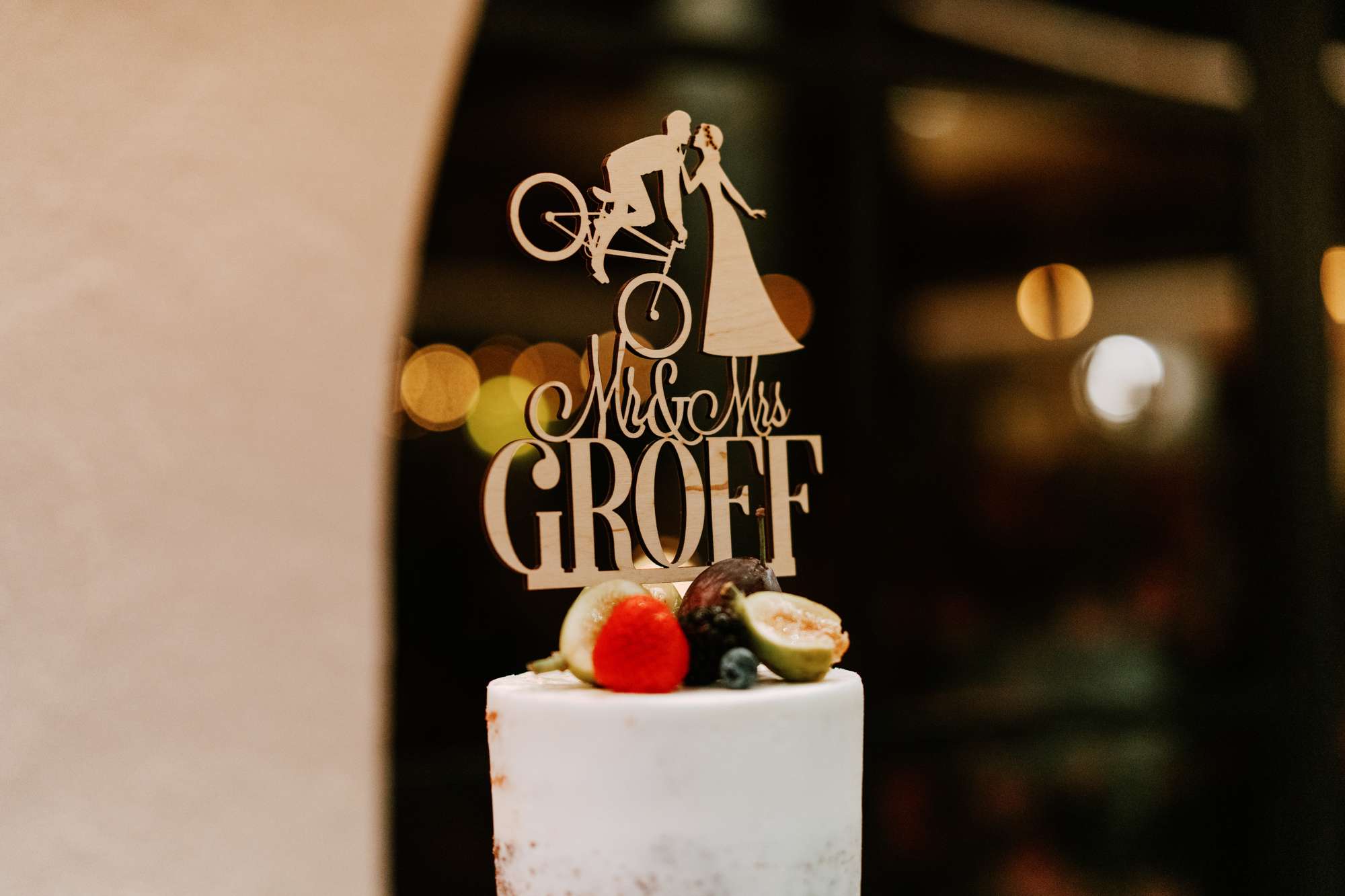 They incorporated Mike's love of BMX bikes into the day too. Their card basket was made from a bike that Mike restored especially for the job. Their custom cake topper was also based on one of their favourite photos of the two of them with Mike doing a wheelie! "I think our sweetheart table was quite different", Megan said. "I wanted to feel like we were tucked away in a little forest palace. Mike grew up riding BMX his whole life so turning the tandem bike into our card basket was awesome and had a lot of meaning."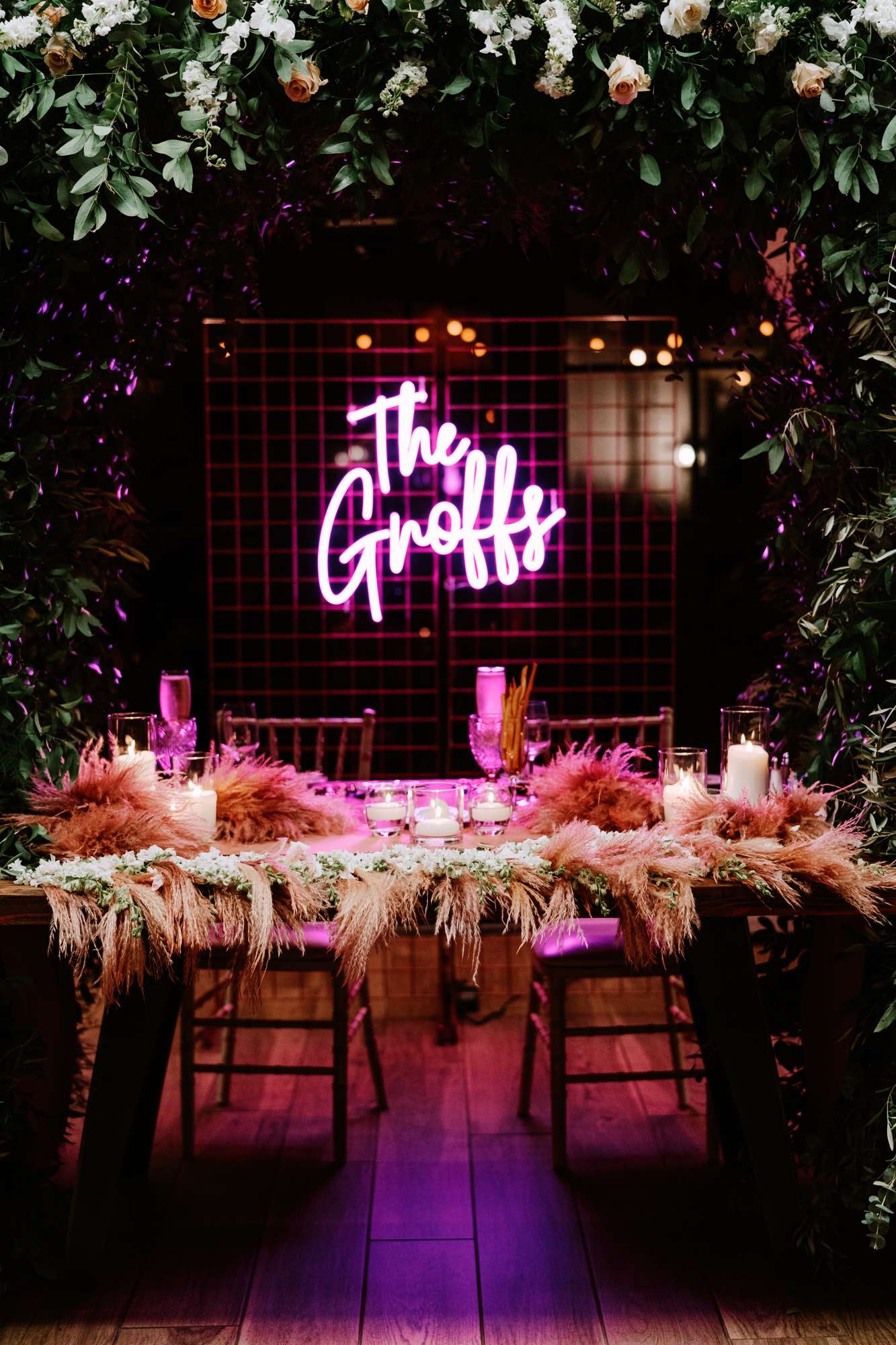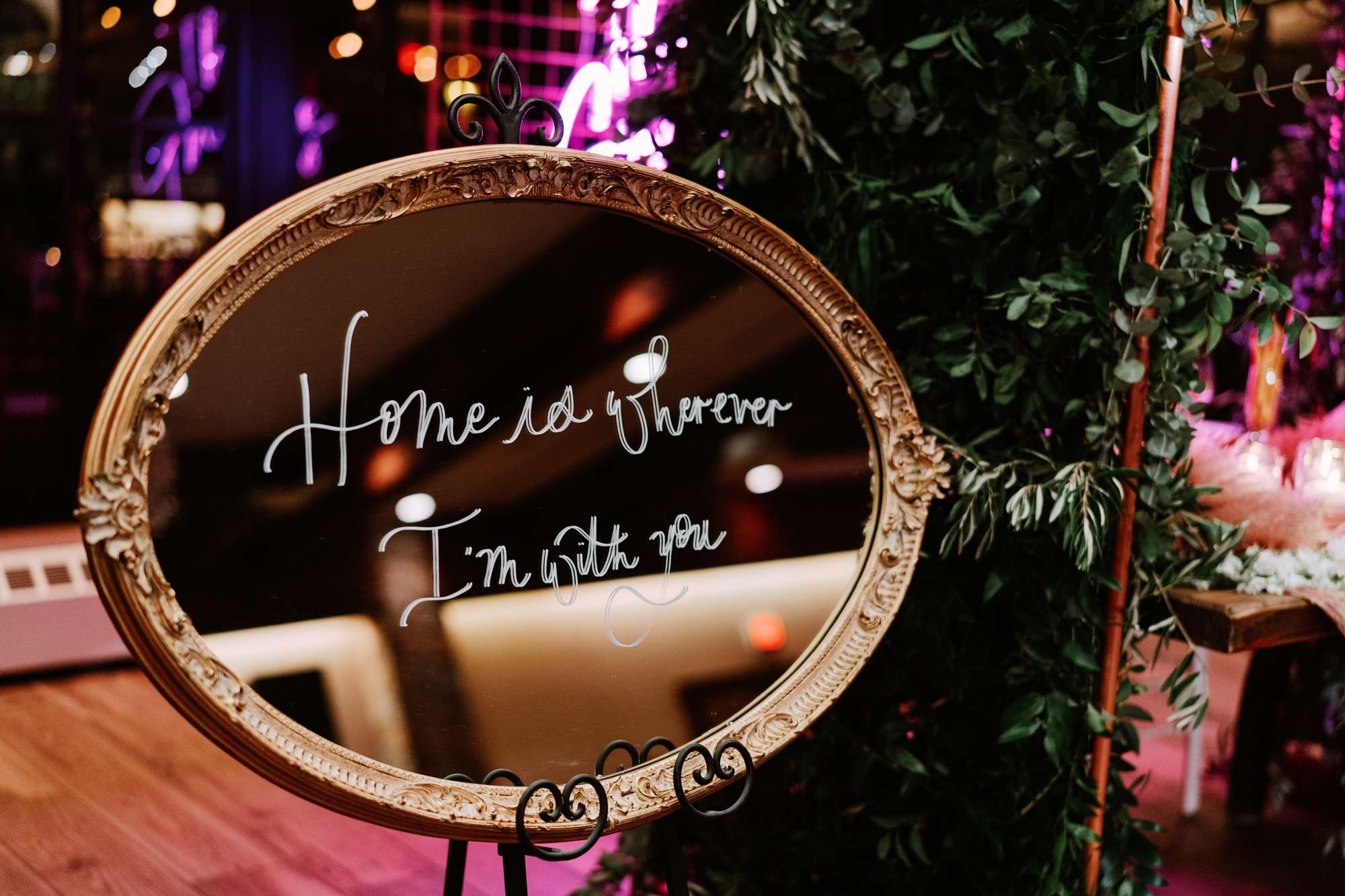 "My advice to other couples – and don't take this lightly – is to plan your wedding with just you, your person (and if you have one) your wedding planner", Megan concluded. "Do you, be you, and the day will be forever yours. It was the best day of our lives."