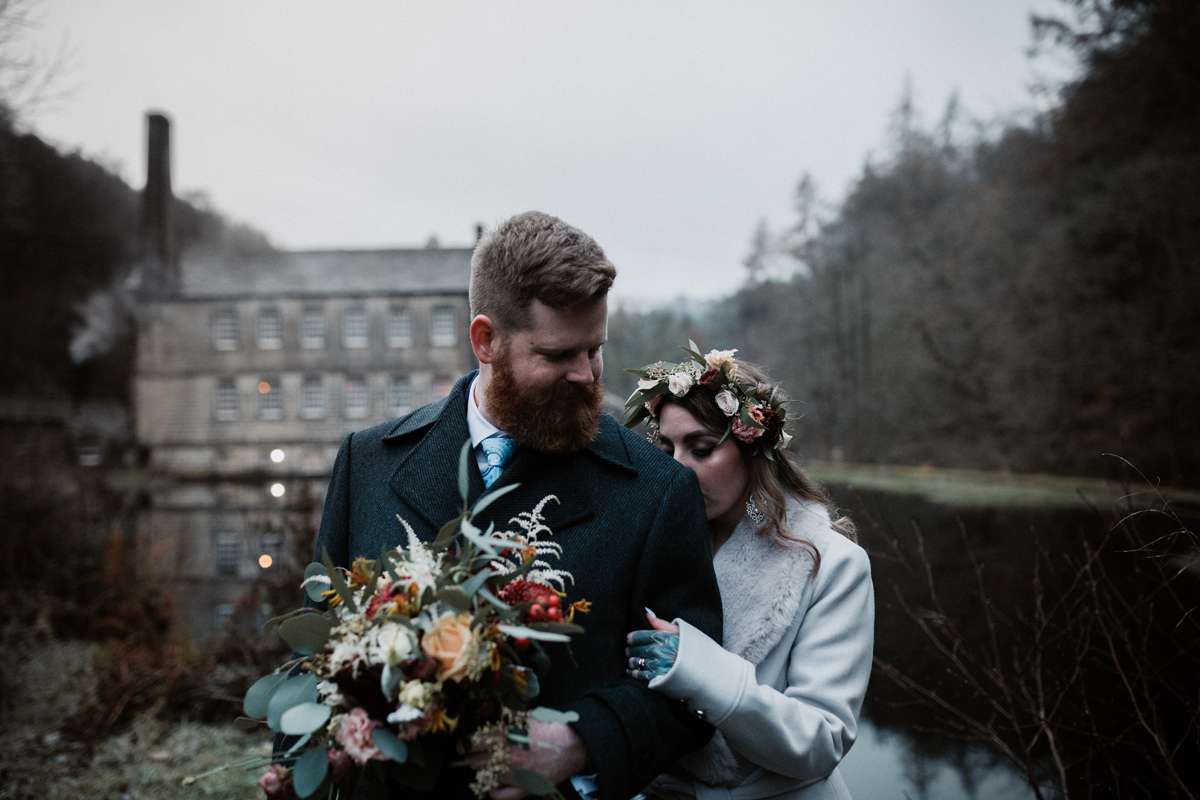 It may feel at odds to be sharing a winter wedding in June, but we couldn't resist the beautiful yet simple details of Brooke and Matt's November celebration. if you've pushed your wedding back to the winter, or you're now planning to have a much smaller day, you will LOVE this.
Even before they were engaged, Brooke knew that when she got married she'd never have a big white wedding. "I'm a long time fan of Rock n Roll Bride and I think it was very much down to you that my partner and I had the confidence to make our wedding in a way that truly reflected us", she wrote (also awww we love this!).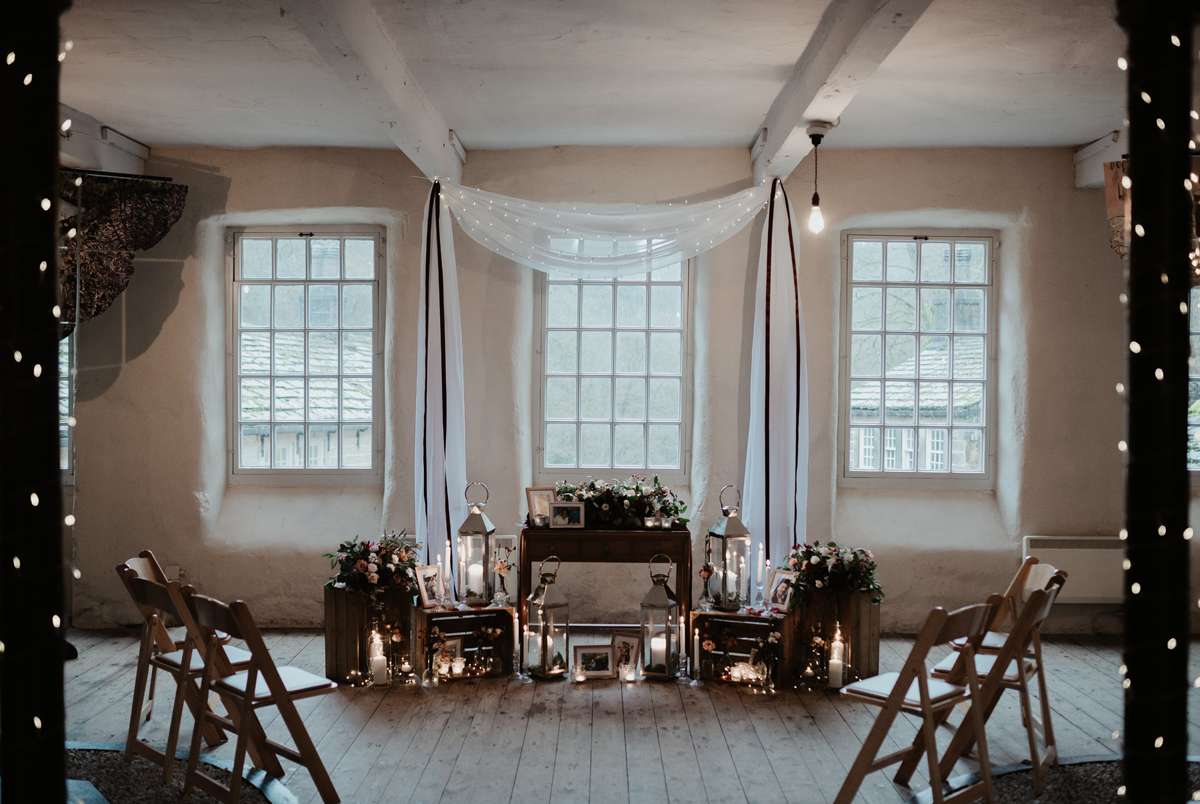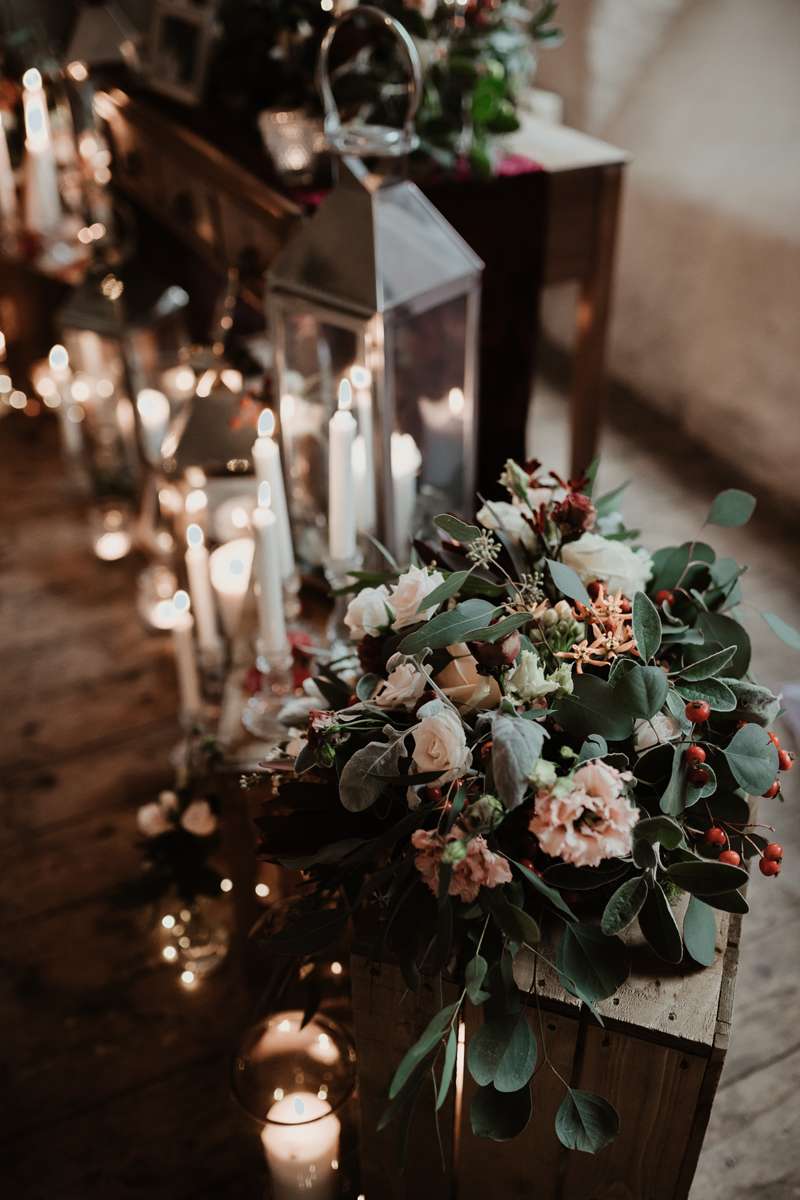 They decided to travel to Yorkshire from where they live in Adelaide , Australia, to have their intimate ceremony at Gibson Mill Hardcastle Crags, a National Trust properly in West Yorkshire. They had just six guests there with them. Afterwards, they returned home and had a bigger reception in Adelaide with 125 of their loved ones.
"We feel like travelling overseas was a pretty big move away from the traditional wedding format", she said. "We certainly heard that as feedback by many friends and family but it was more than going overseas, everything we did had a reason, a family, cultural or historical tie. When we returned home and showed our stunning wedding video everyone said to us that they understood why we did it that way."
They wanted to include nods towards their families (especially those who are no longer with them) in their day. The location was chosen as Brooke's nanna was born nearby and the handmade handfasting rope was made using lace from Brooke's grandmother's wedding dress and a tartan which they traced family connections to. Brooke's engagement ring was also made from her nanna's rings.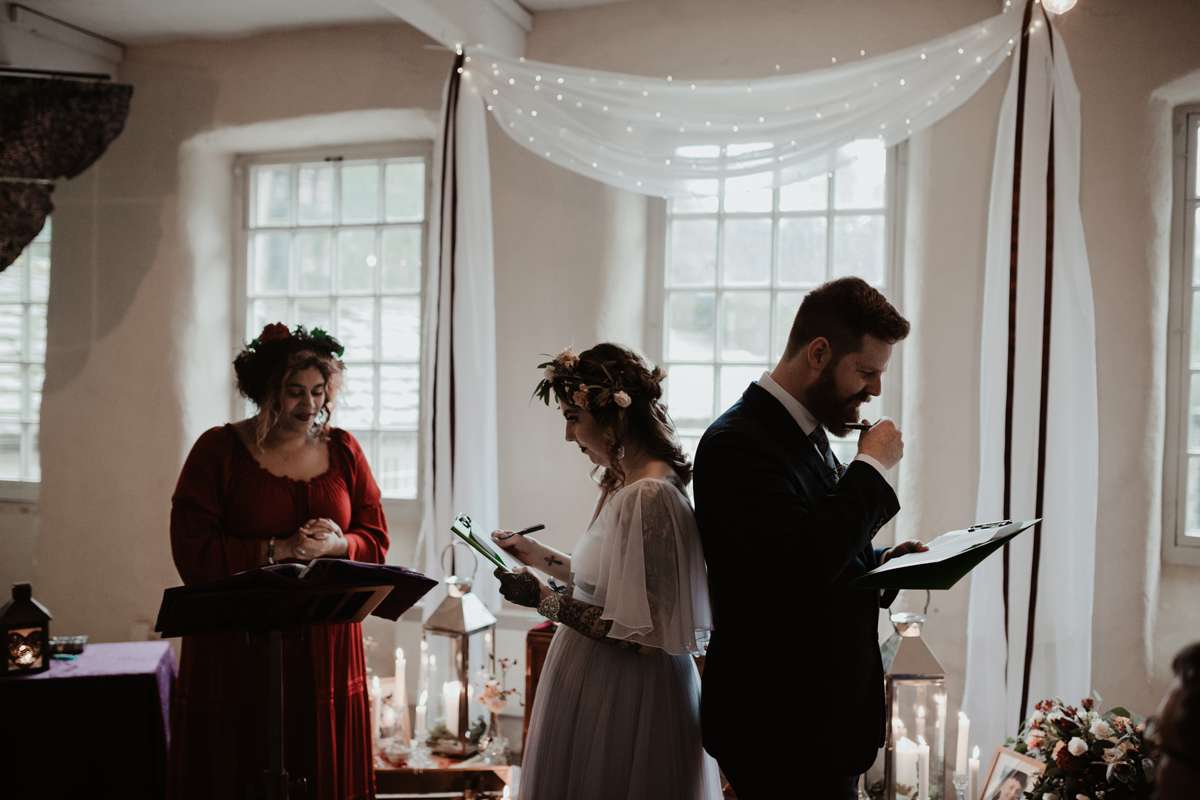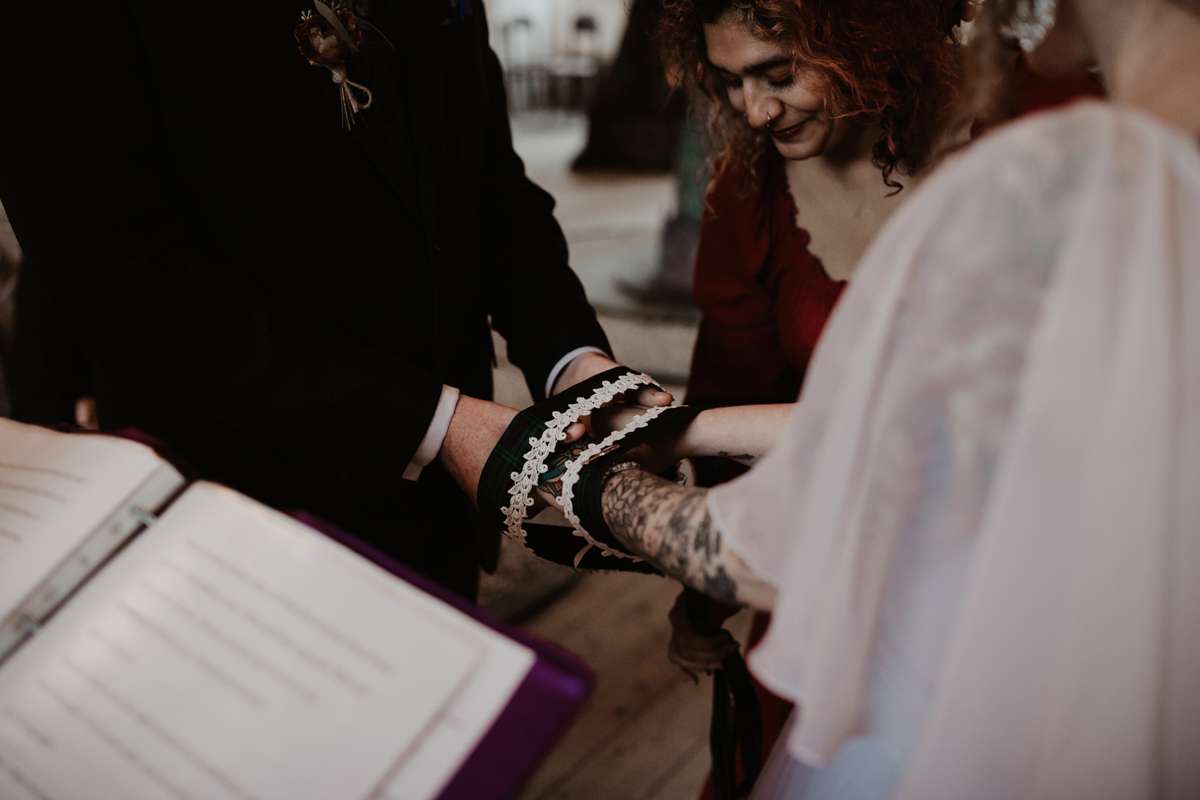 It was also important to Brooke to include some of her Aboriginal Australian heritage too. Her father used the Ngarrindjeri language to welcome Matt into the family and Ngarrindjeri clan and some of her vows were Ngarrindjer too.
"Our amazing celebrant, Louisa Starr of Starr Gazing Ceremonies, created a ceremony that was both deeply sentimental and wildly hilarious, surprising us by whipping out lightsabres and blasting the main title theme song from Star Wars while recapping our ceremony with a complete dedication to the Star Wars-isms and references upholding our values of humour being our strength as a couple. The two of us fell in love due to our love of music and performing and all things nerdy, such as our intense love of Star Wars, so it was perfect for us."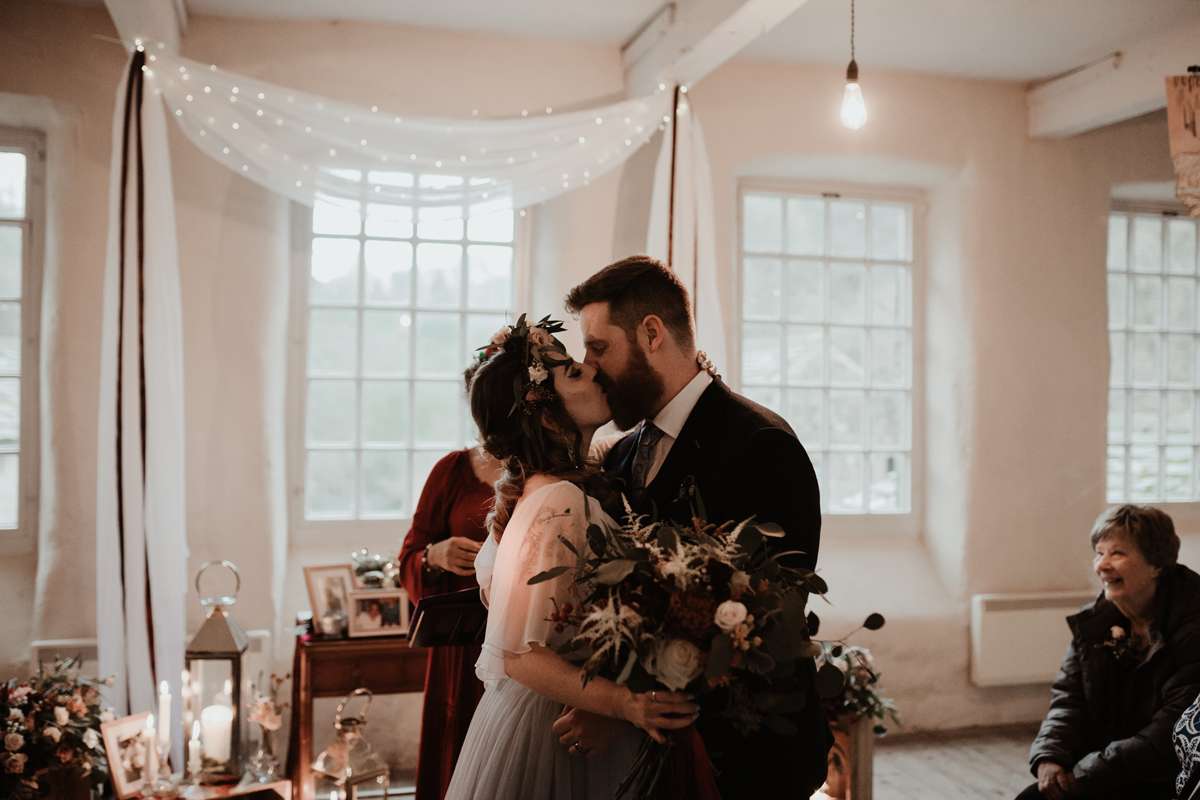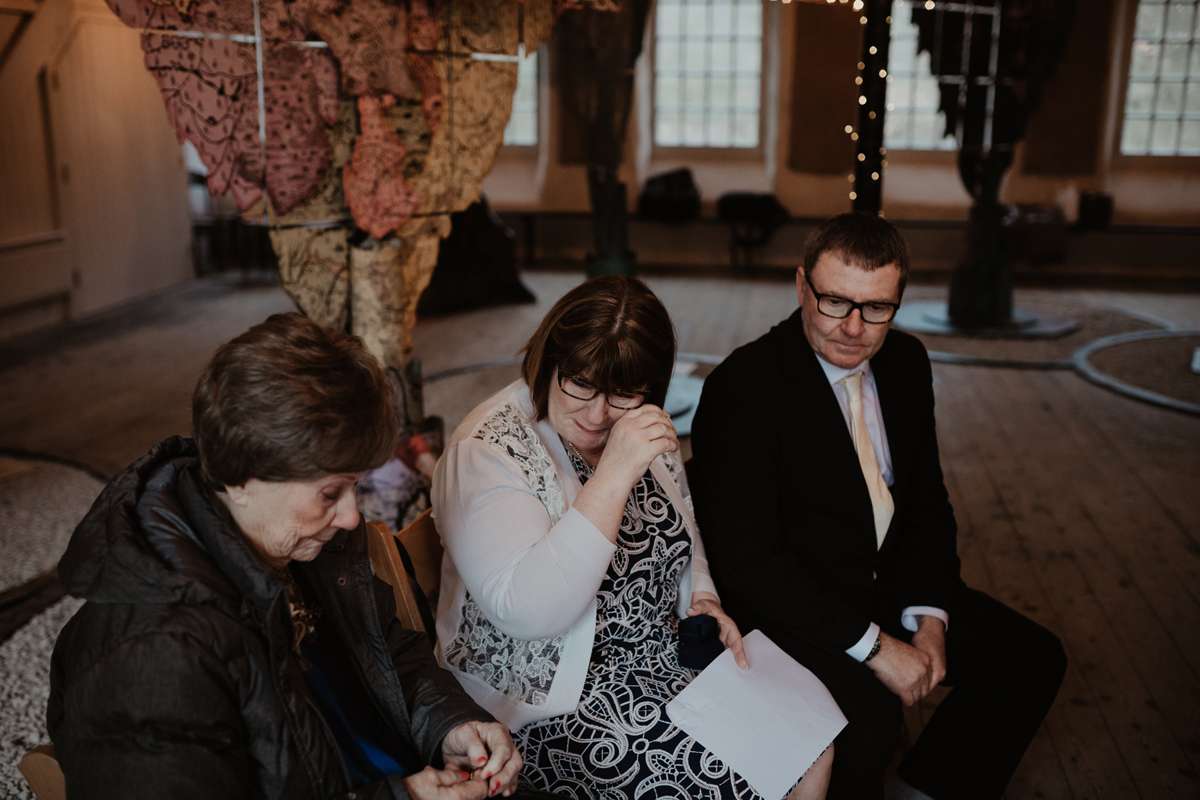 One of their biggest costs was their photographer and videographer, who they flew over from Canada to capture their day, "We would recommend to everyone that you invest solid money in a photography/videography package, you get what you pay for in terms of service, quality and art and you will never regret capturing moments. We suggest you find someone who wants to TELL YOUR STORY rather than someone who will take them same wedding photos, the same shots and the same wedding video set up that many have. Yanick not only told our story but was invested in our journey, laughed with us, cried with us and travelled the world to help us."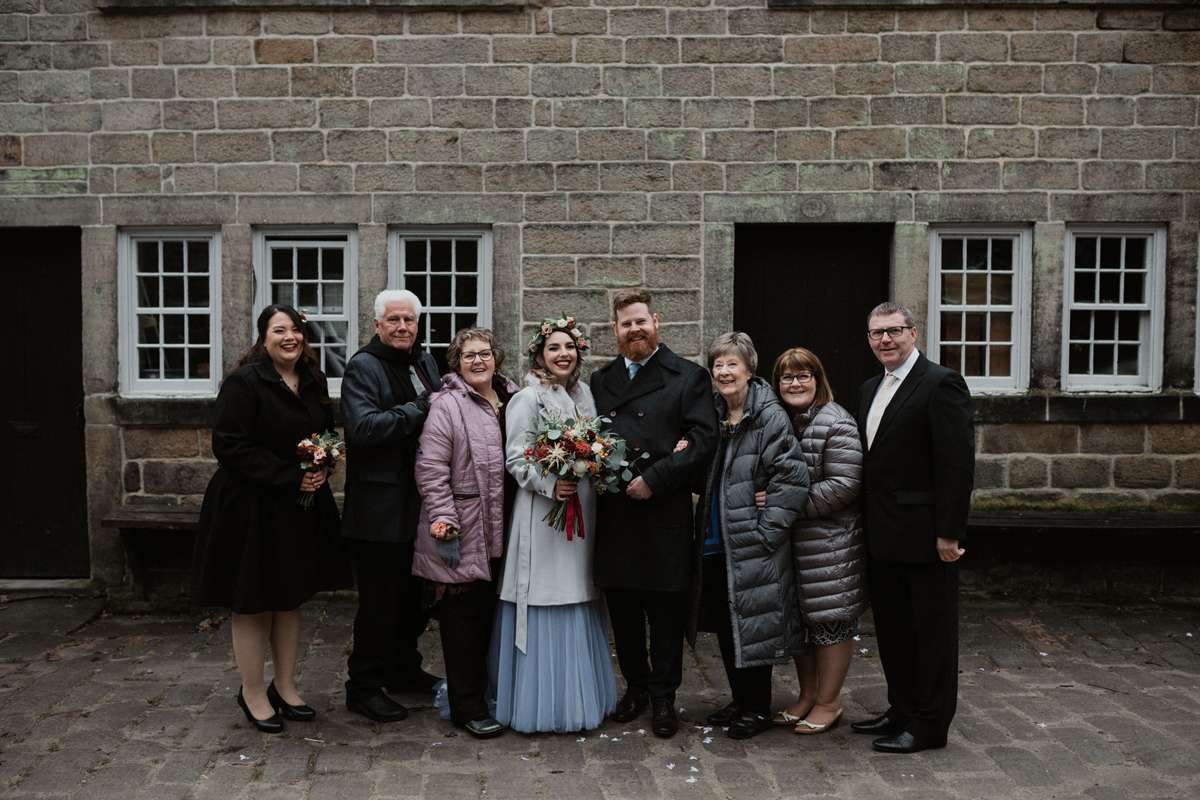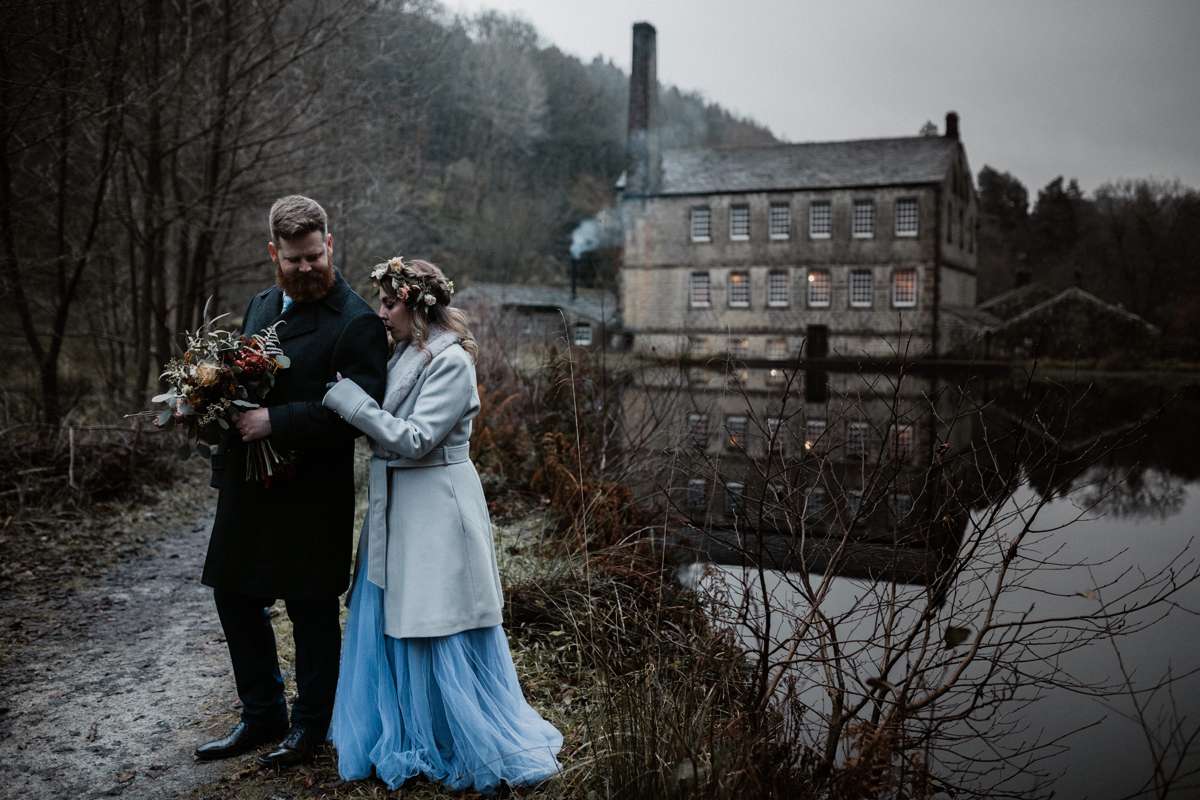 "Enjoy the ride, it is a journey". Brooke advises in conclusion. "It is hard work but things do work out so don't let stress stop you from enjoying the journey. Say exactly what you mean in your vows, it is a precious moment. DO IT HOW YOU WANT and don't let others ideas of what a wedding should be stop you from doing it the way that is authentic to you as a couple."