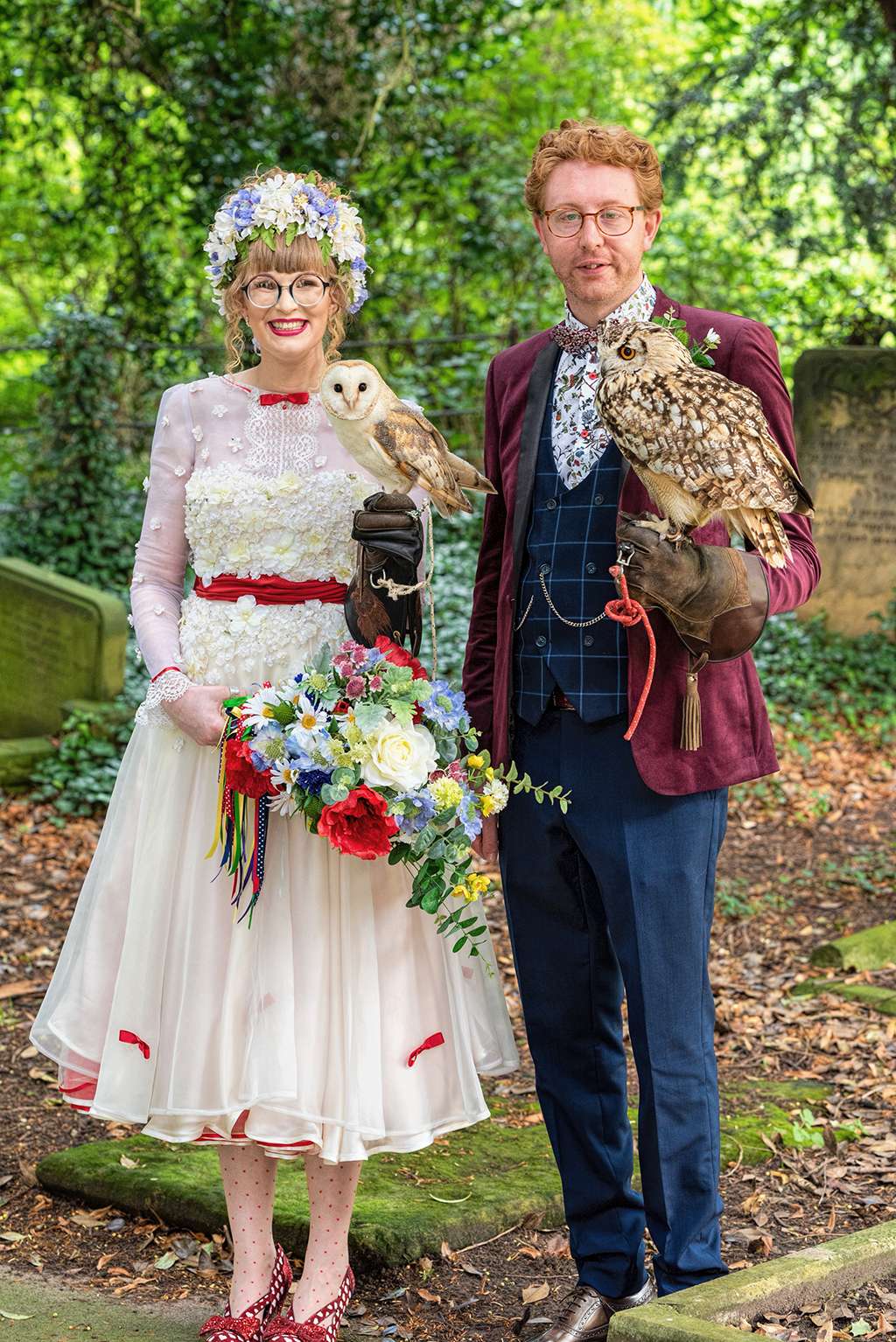 Vicki and Olly wanted their August wedding to be bright, colourful and quirky but most of all; them! They went for a wildflower theme and all their guests were asked to attend in their 'finest, fancy florals'. As well as flowers, they tried to incorporate other things they love; dinosaurs, alpacas, Lego and gnomes.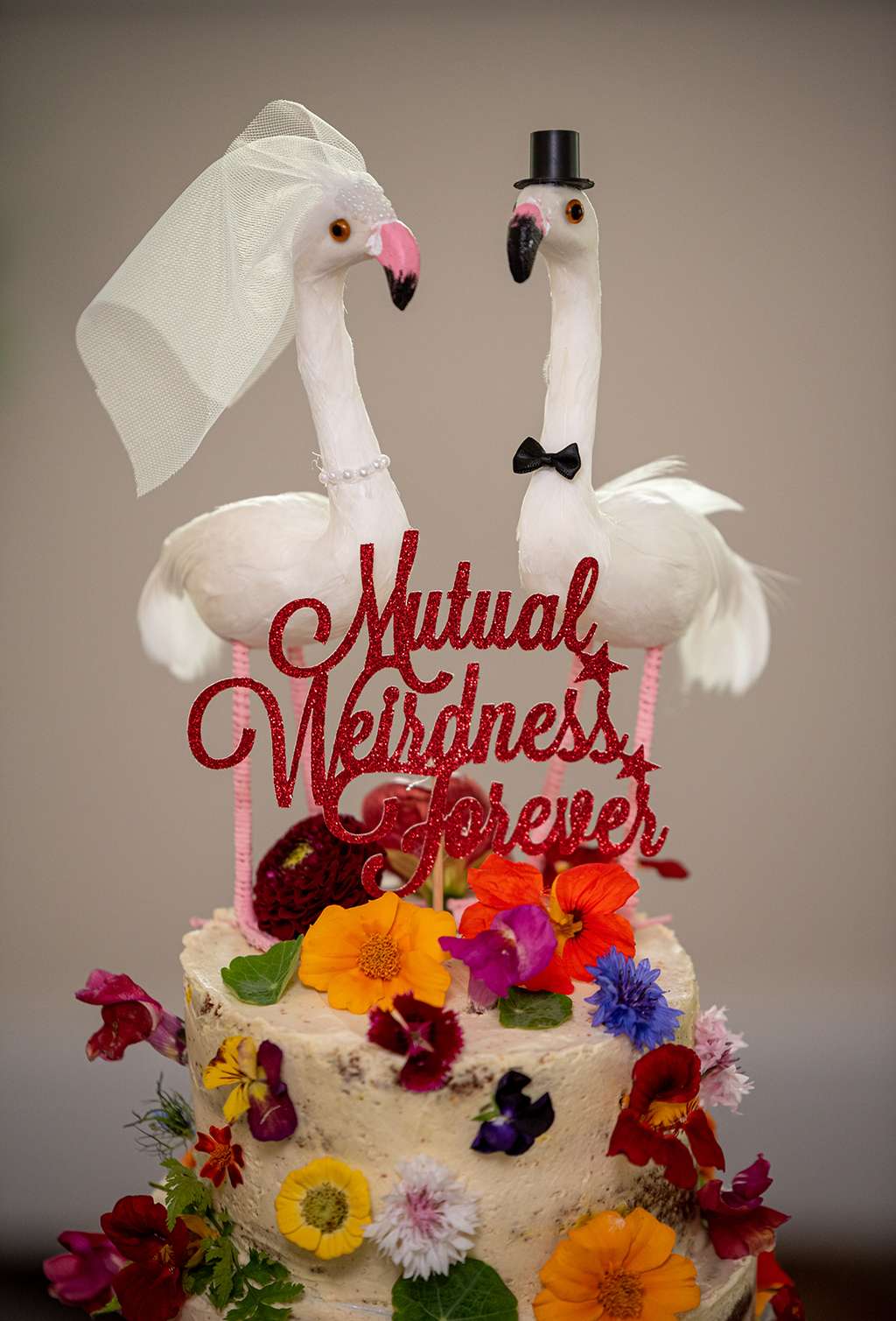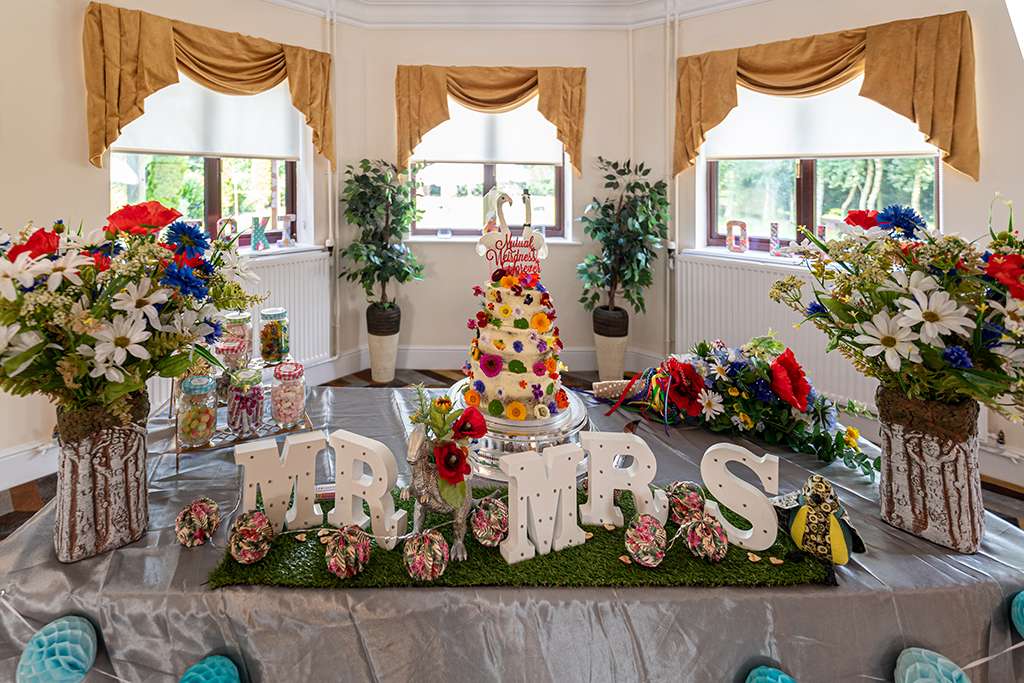 "Our home is like a little museum of things that we have loved and collected over the years," said Vicki, "so we wanted our wedding to feel like an extension of that. We both dress quite quirky in day to day life so we knew our outfits had to be epic! Overall we just wanted the day to feel like a celebration of the two of us, and not just a white wedding because that's what you're 'supposed to do'."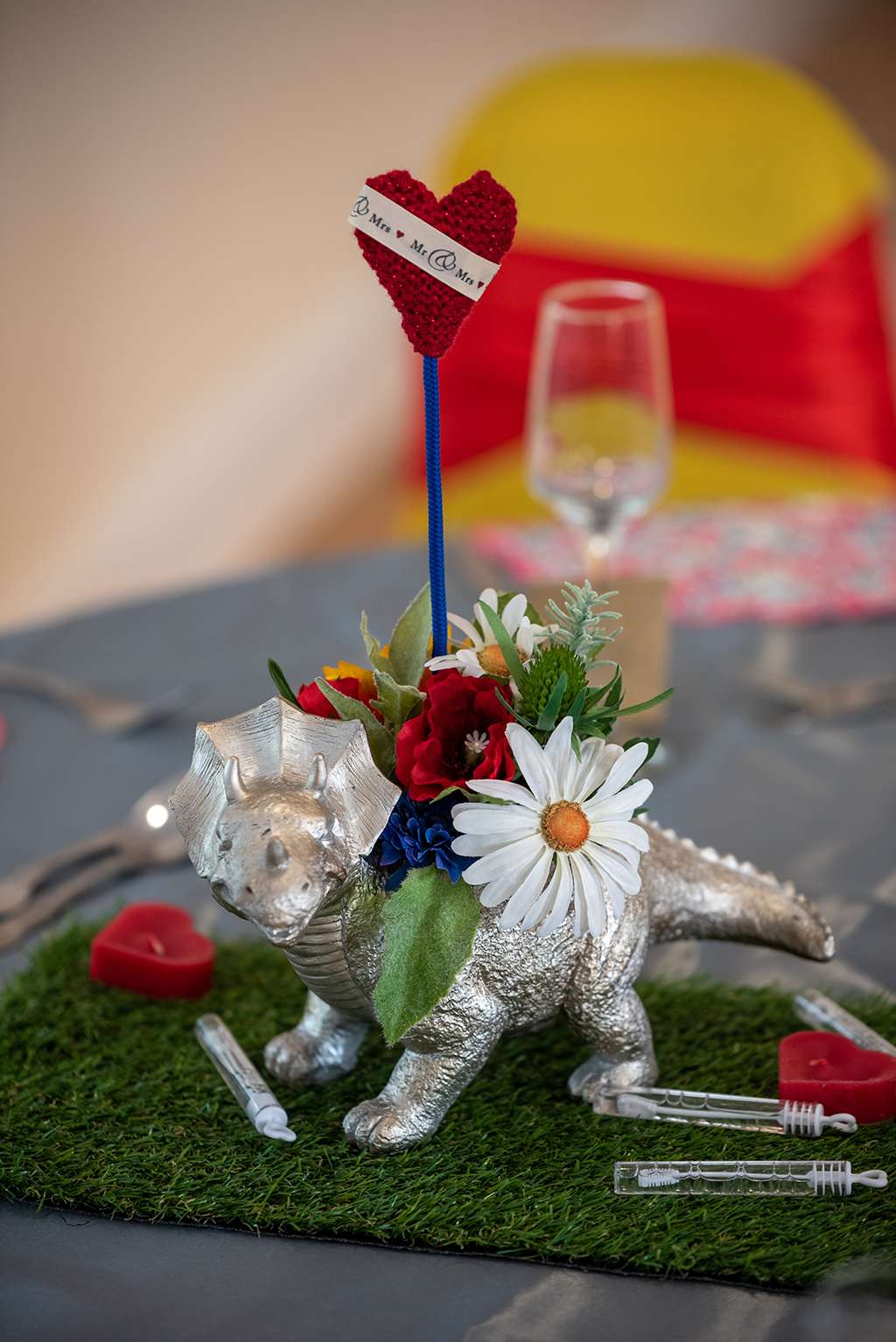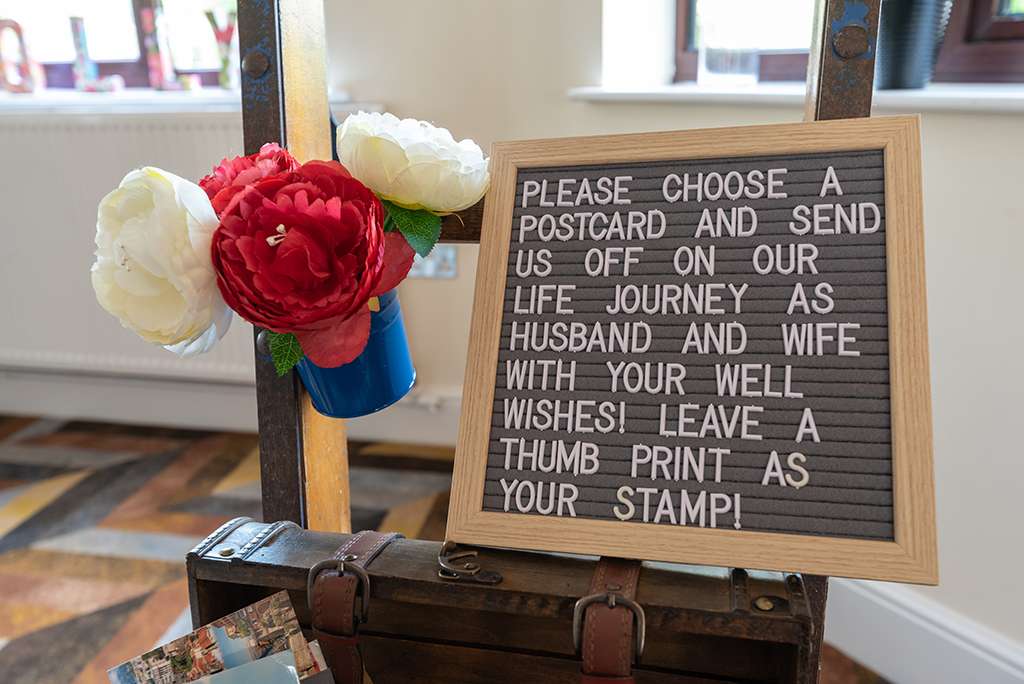 With a budget of just £5000, they got creative with their money to achieve their dream day. They collected bits and bobs when they saw things they liked and did a lot of decorating themselves with help from their parents. Vicki and her mum made all the flower arrangements including her bouquet, table arrangements, buttonholes and bridesmaid corsages. Vicki's mum knitted a sunflower arch for the church, and hand-embroidered slogans and phrases for the church and the reception. They used curios from their existing personal collections for decorations too; wildflower books, insects, magnifying glasses, spray-painted and Lego dinosaurs formed the centrepieces.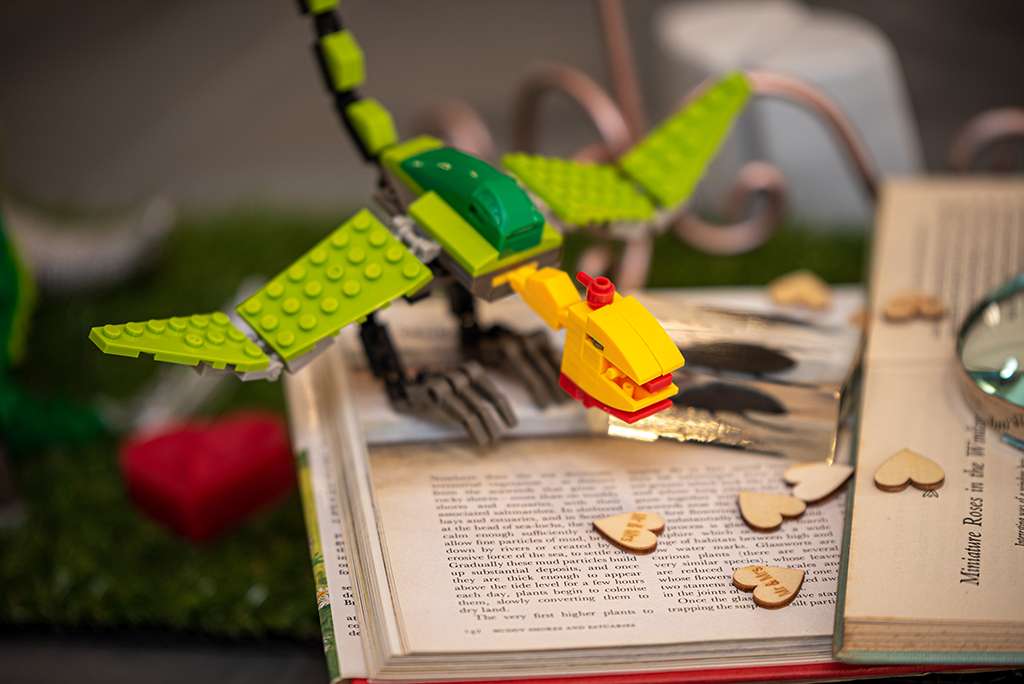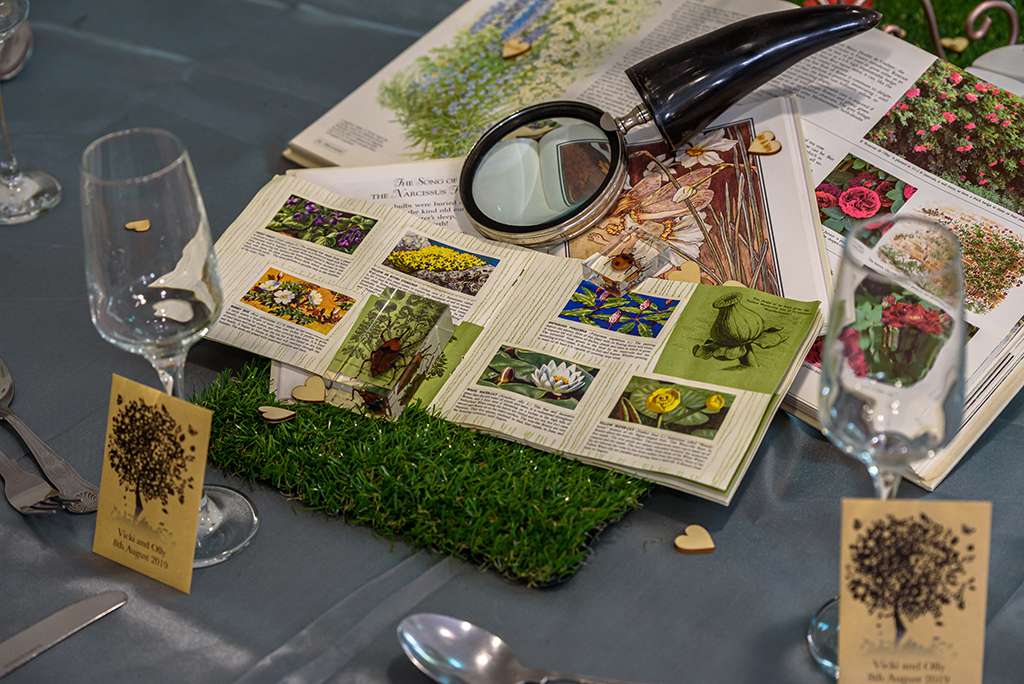 Vicki's dress was an amazing find; a sample-sale dress from E&W Couture that needed a little stitching and finishing, which Vicki's mum took in her stride. "She also added a pearl to each flower and sewed my ladybird necklace to the top of it. I have never been the girl who dreamed of her wedding day and definitely didn't have an image in my head of what I would wear but I have always known that if I was ever lucky enough to get married, I would wear the gold ladybird necklace my sister bought for me when we were both young kids. When my dress' neckline didn't allow for a necklace, my Mum attached it to my bow for me."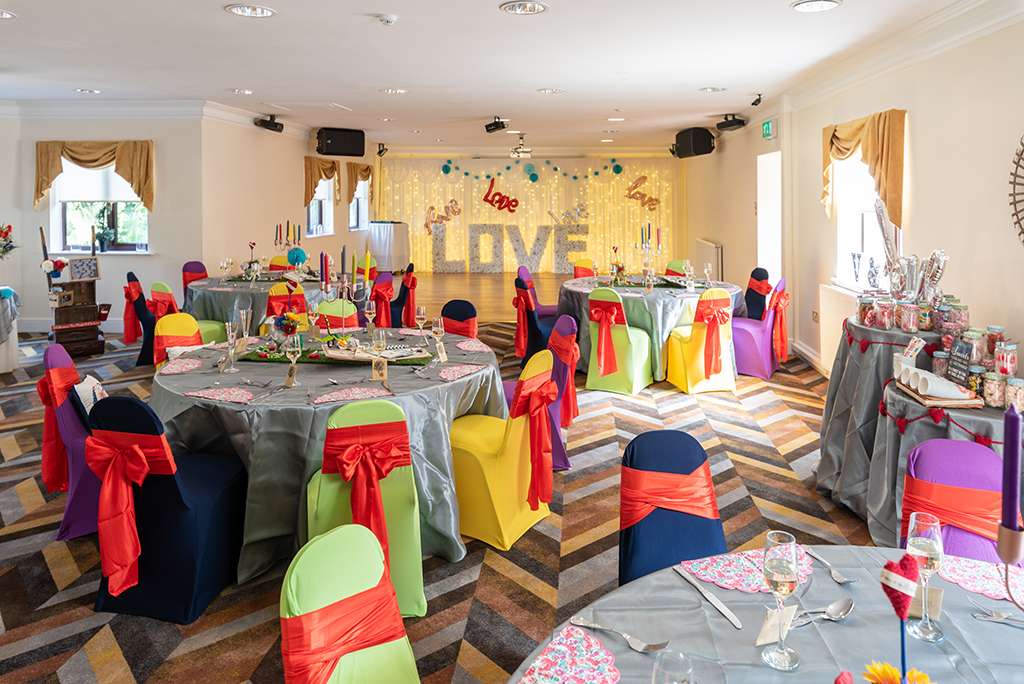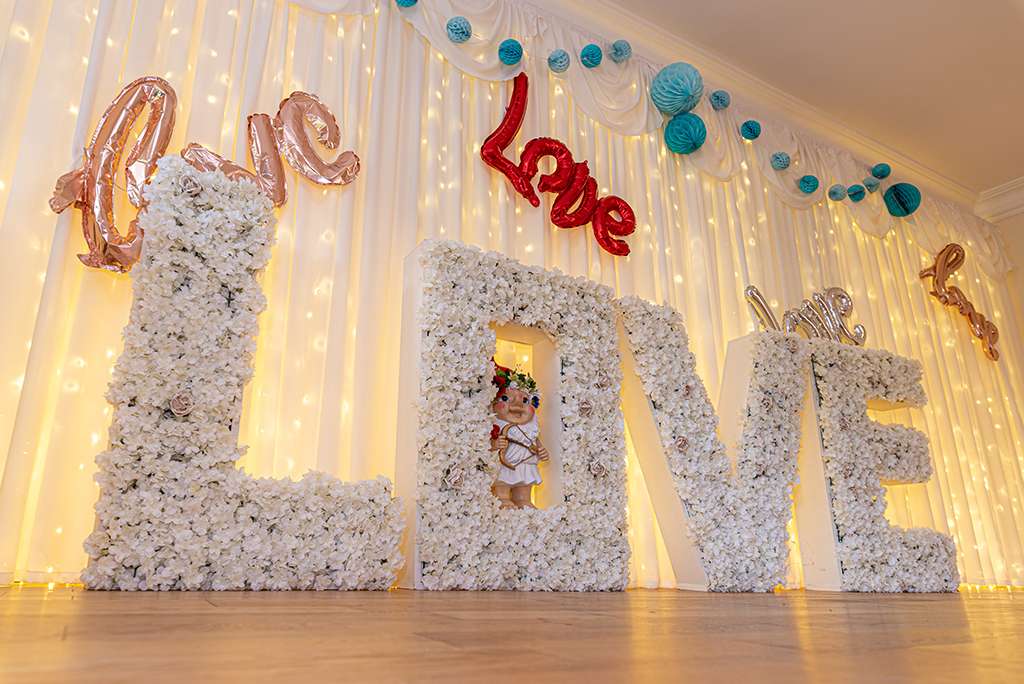 It was very important to the couple to have a church wedding, and their reverend made the ceremony personal and magical. They also brought in their own personal elements; as well as incorporating decorative touches beyond the traditional pew flowers, they had an owl deliver their rings! "It was incredible to be surrounded by everyone we love and hold dear to watch us become a married couple," said the bride.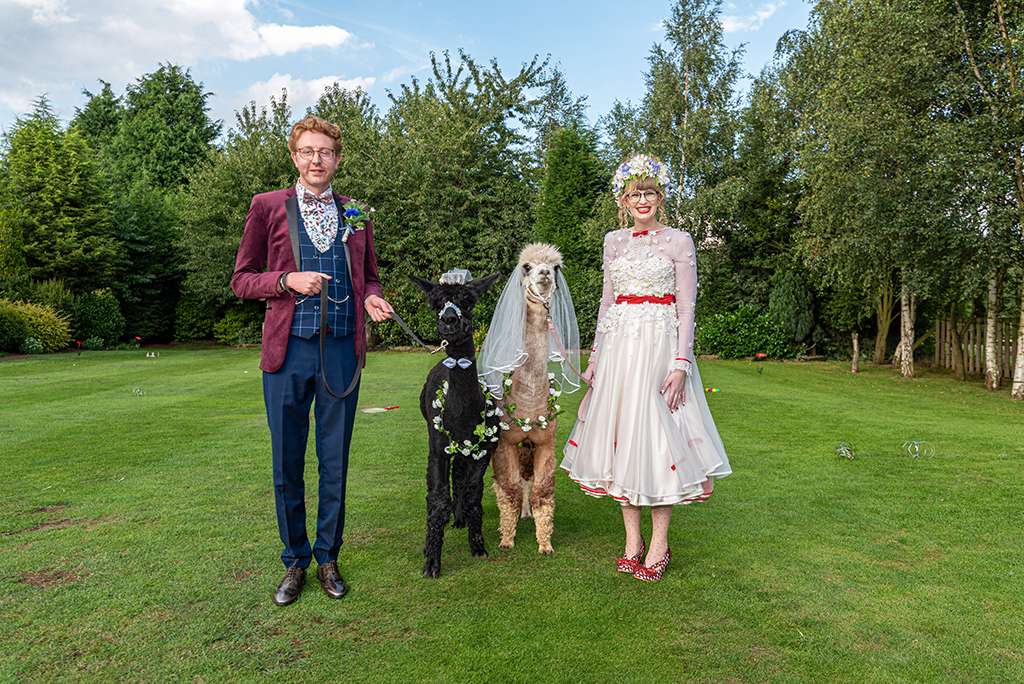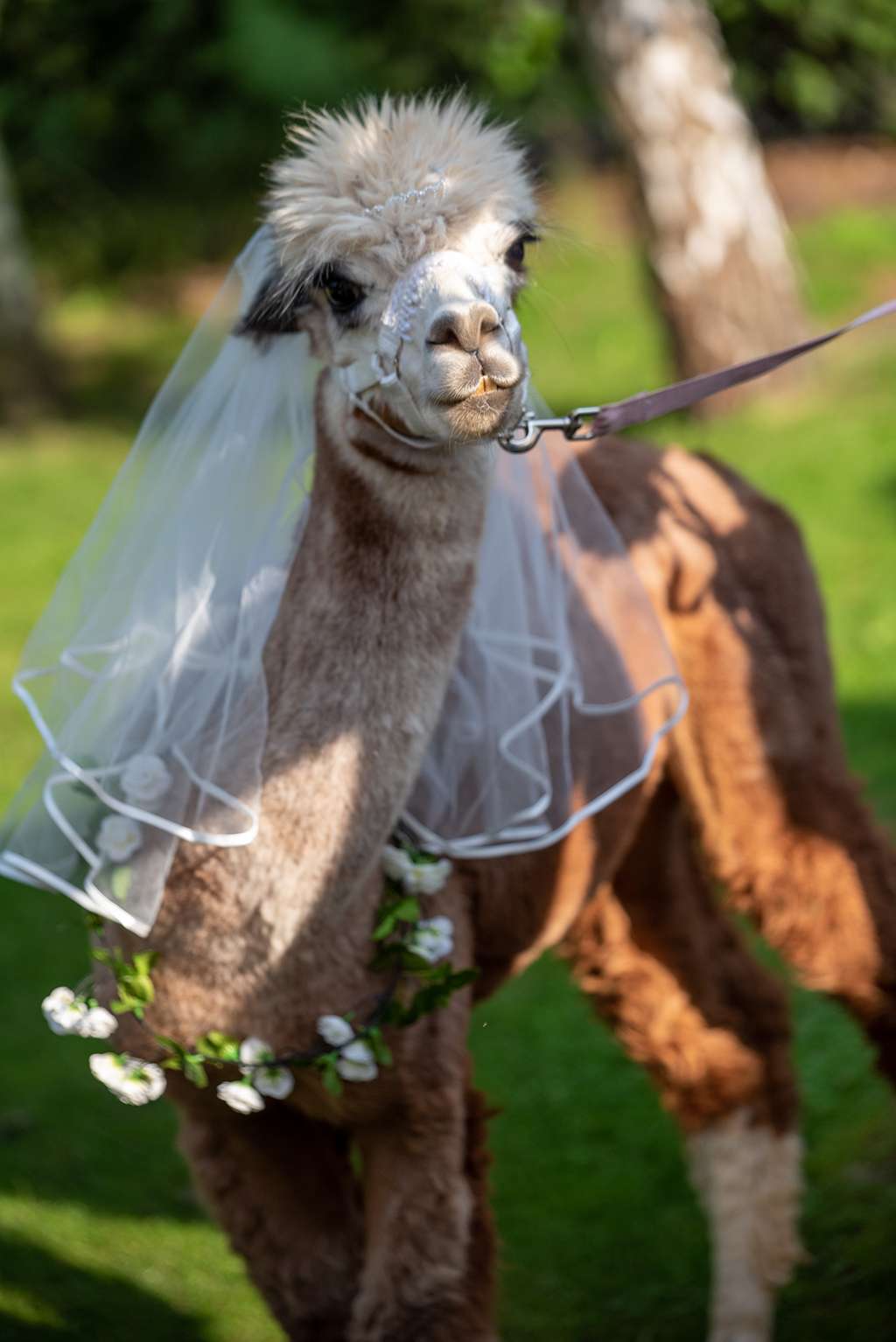 Their hire for their reception venue, Thornhurst Manor near Doncaster, was the couple's biggest expense for their day, but a worthwhile one; it catered for their requirement of having a big enough outdoor space to be able to be outside with their guests enjoying the weather. The gamble paid off, and they enjoyed lawn games in the afternoon with their friends and family, and surprised everyone with an appearance of a pair of alpacas, that Vicki and Olly got to take five minutes away from everything to walk in the evening, too.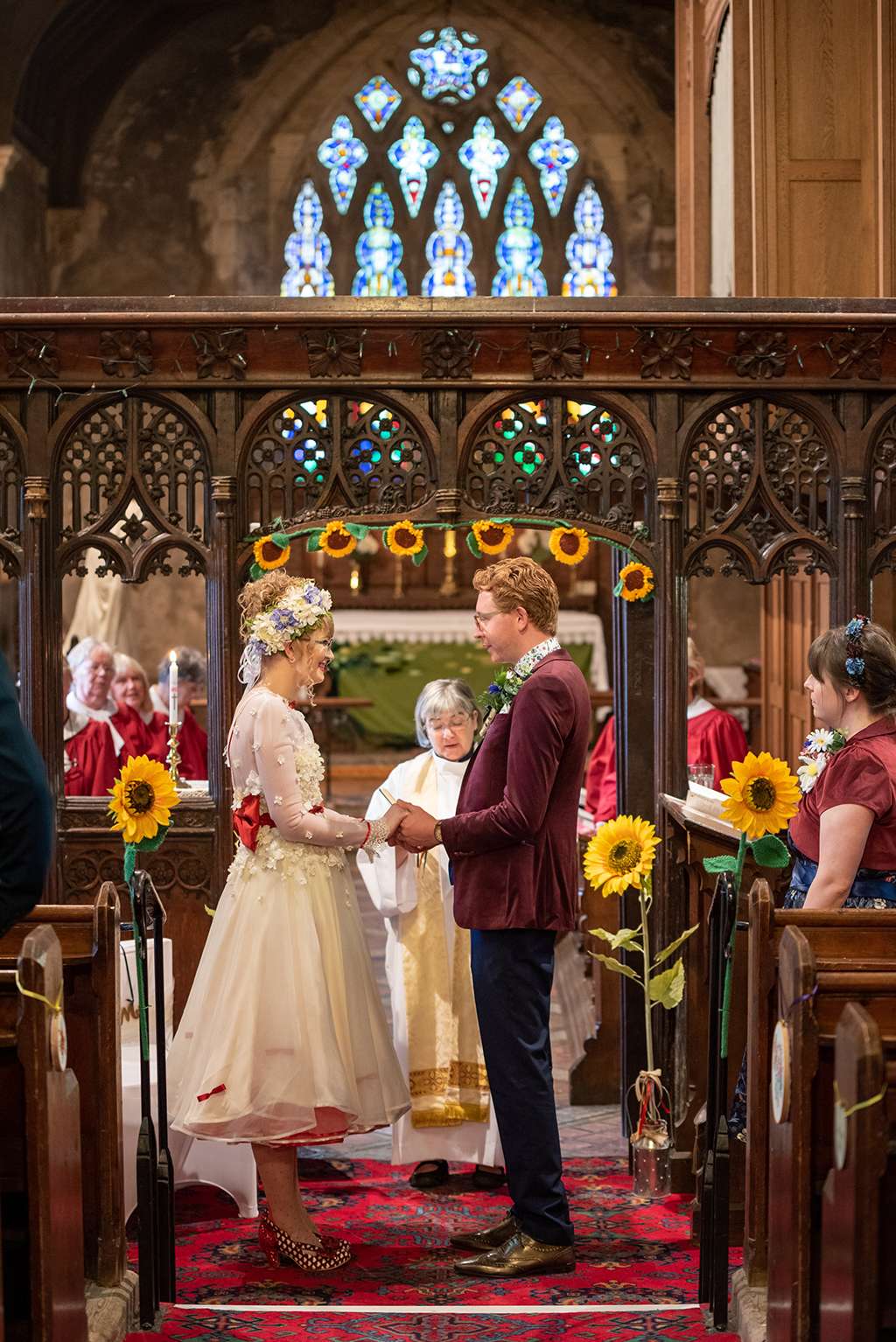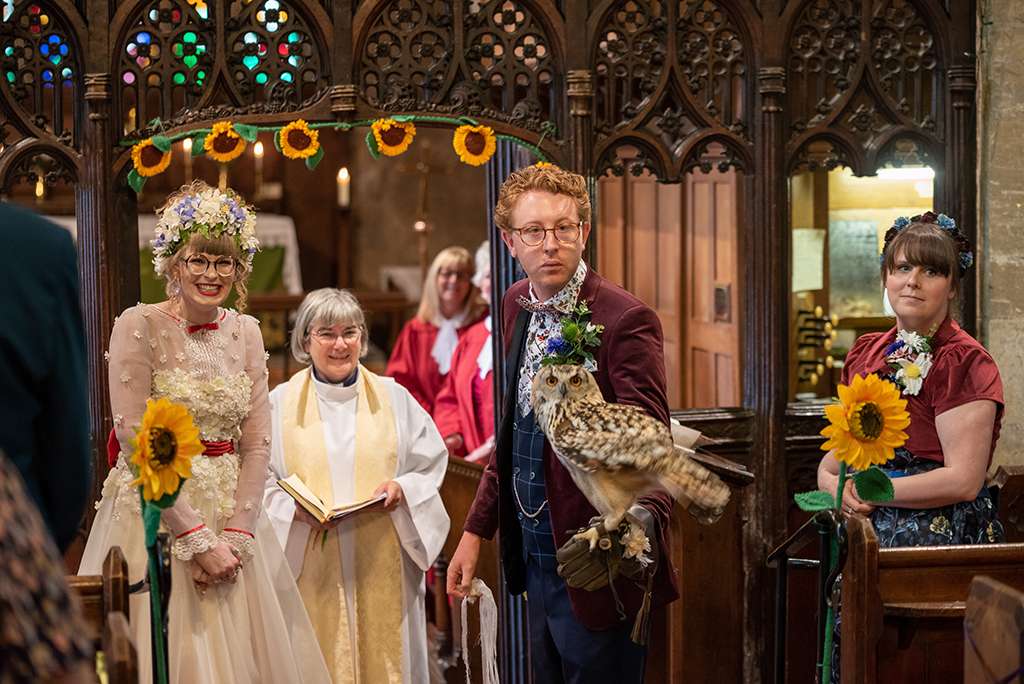 They surprised their guests with first dance too; they recorded and danced to their own song! "Olly plays the piano, and I used to perform as a teenager but have not sung properly since due to nerves, so up until practising, Olly had never heard me sing! But my Dad kept asking and asking for us to record our own first dance song, so we did. No one had heard it except me and Olly before the dance and no one except my immediate family knew that we recorded our own song or that I even sung. I was so nervous to do our first dance, but the massively positive reaction of a very teary-eyed room is honestly one of my favourite memories from the day."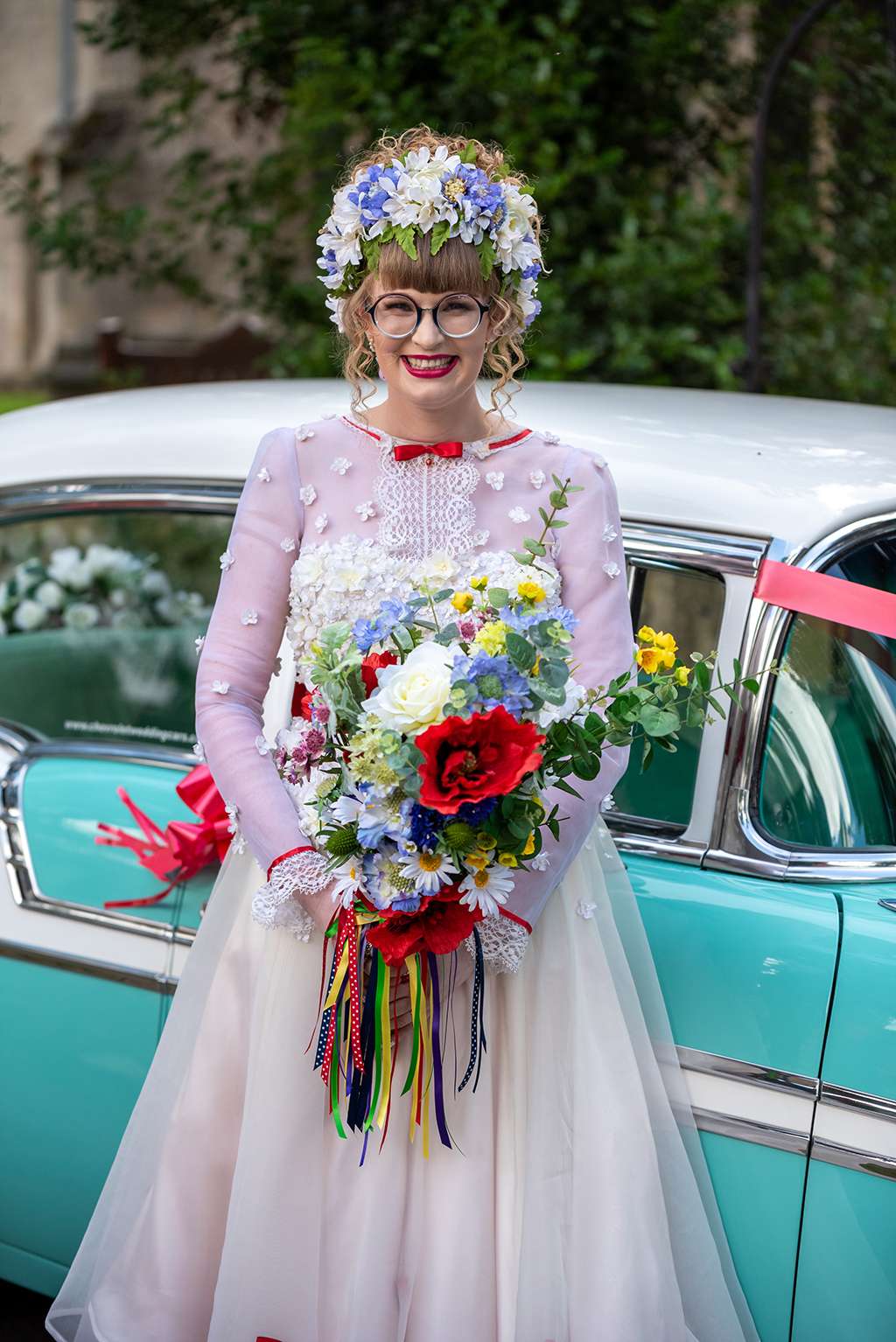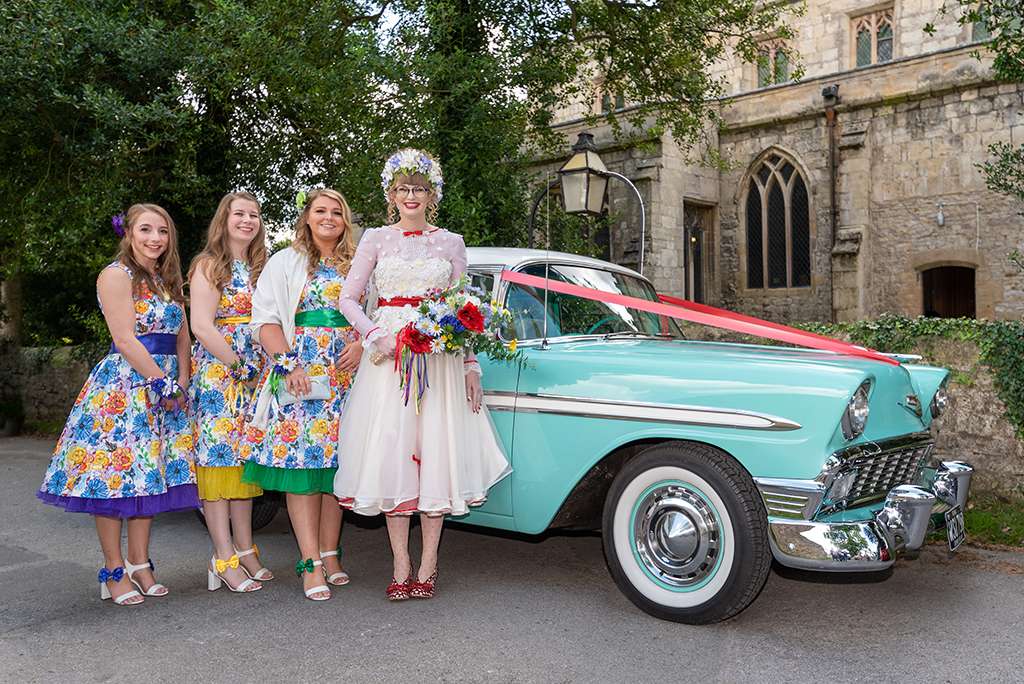 When asked if she had any advice for future Rock n Roll brides, Vicki offered up the following: "Ignore anyone that makes you feel like you have to do something. If you don't want to invite someone, DON'T! Only having the people there that we love was magical and made for a completely stress-free day. Don't feel like you have to do something just because 'that's what you are supposed to do!'. I heard so many people talk about what a wedding should be like and every wedding fair we attended was white, white and more white but on our wedding day, it was perfect and so many family and friends commented on how perfect it all was for us."