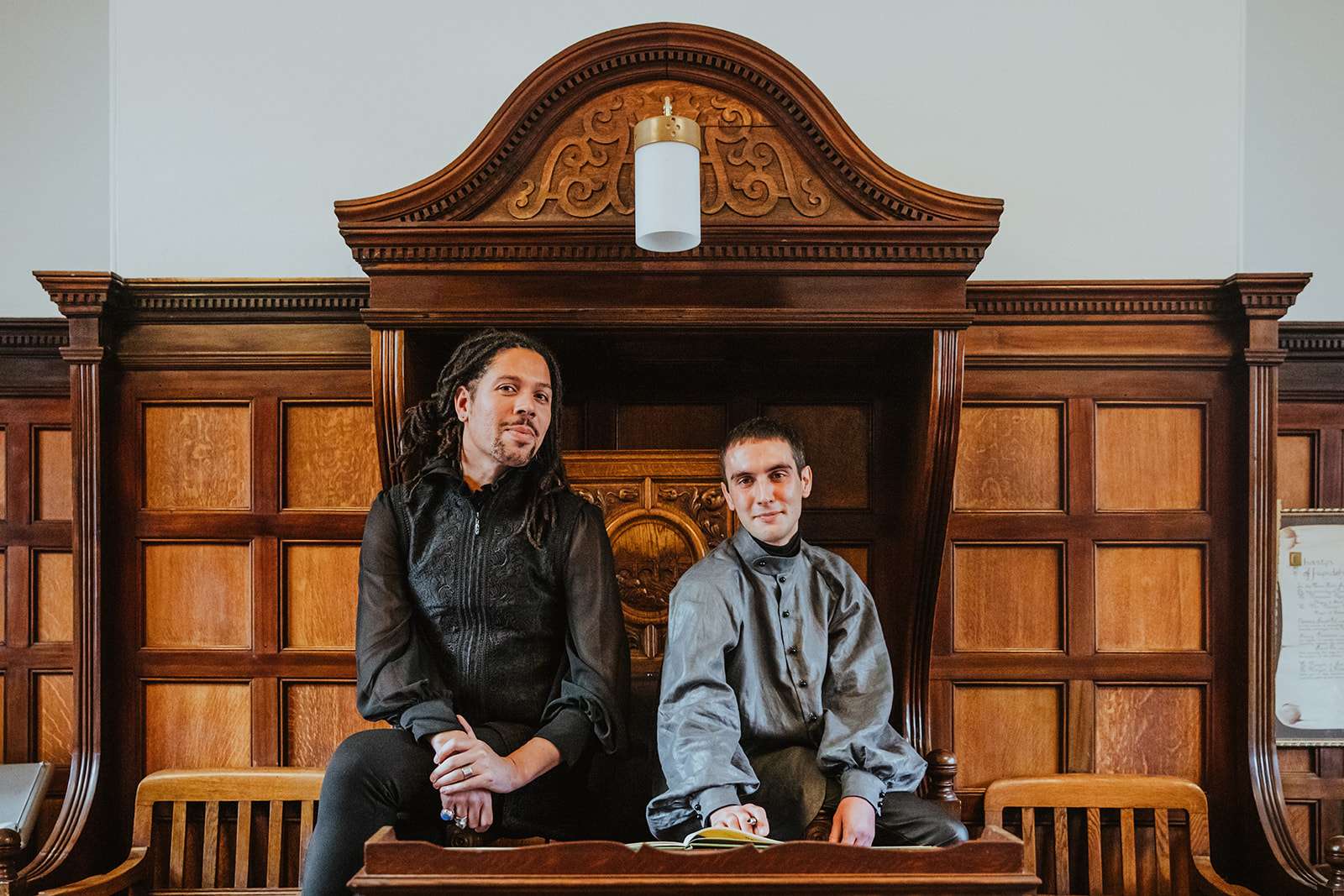 Ben and Matt had a very specific vision for their November 2019 wedding; "We love Francisco de Zurbaran's baroque still life paintings," said Matt, "these inspired our table decorations. We were also inspired by fashion designer Molly Goddard who recreated an art class for her A/W 2015 presentation. We wanted the tables to feel a bit like an art installation and our guests to feel like they were part of the piece."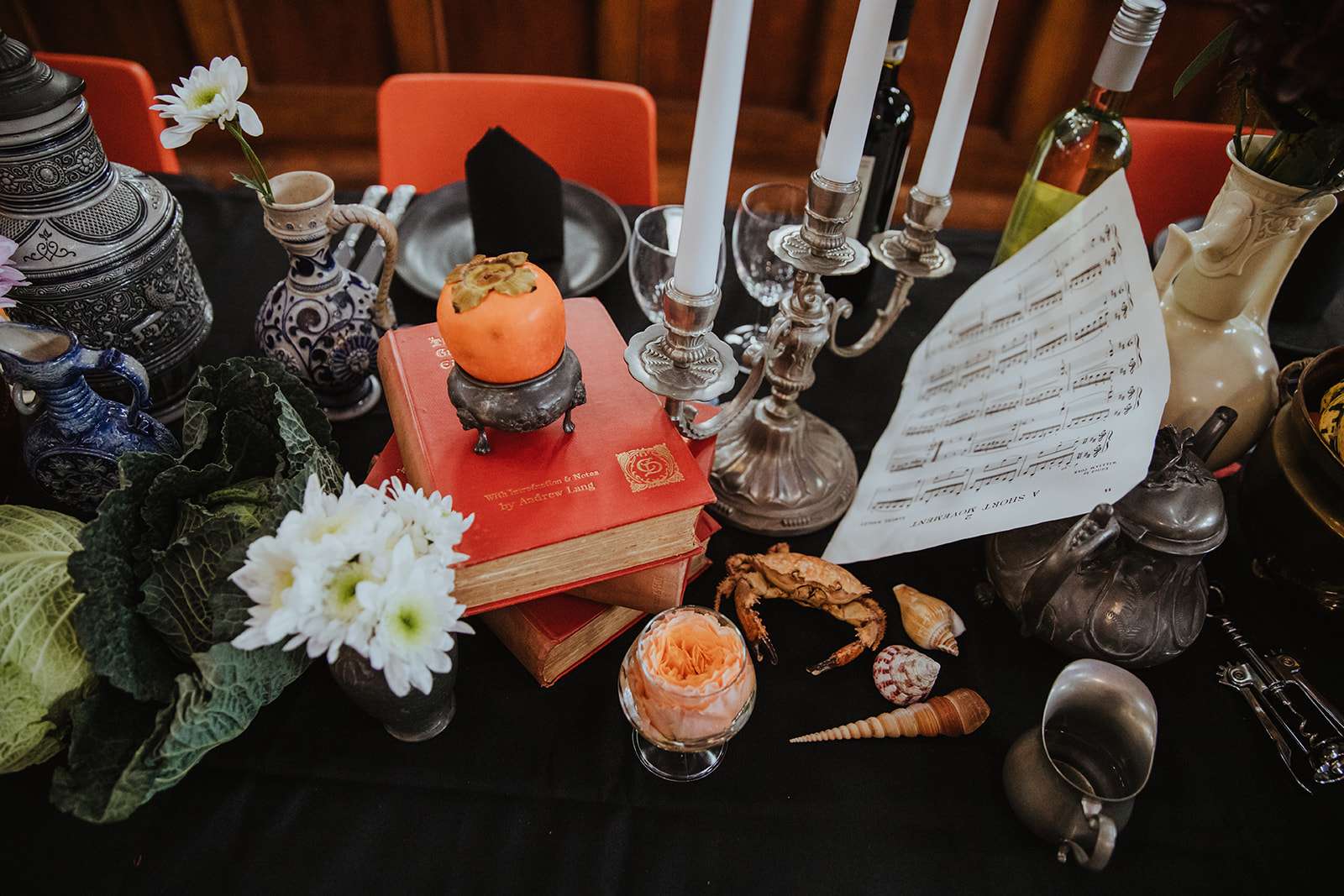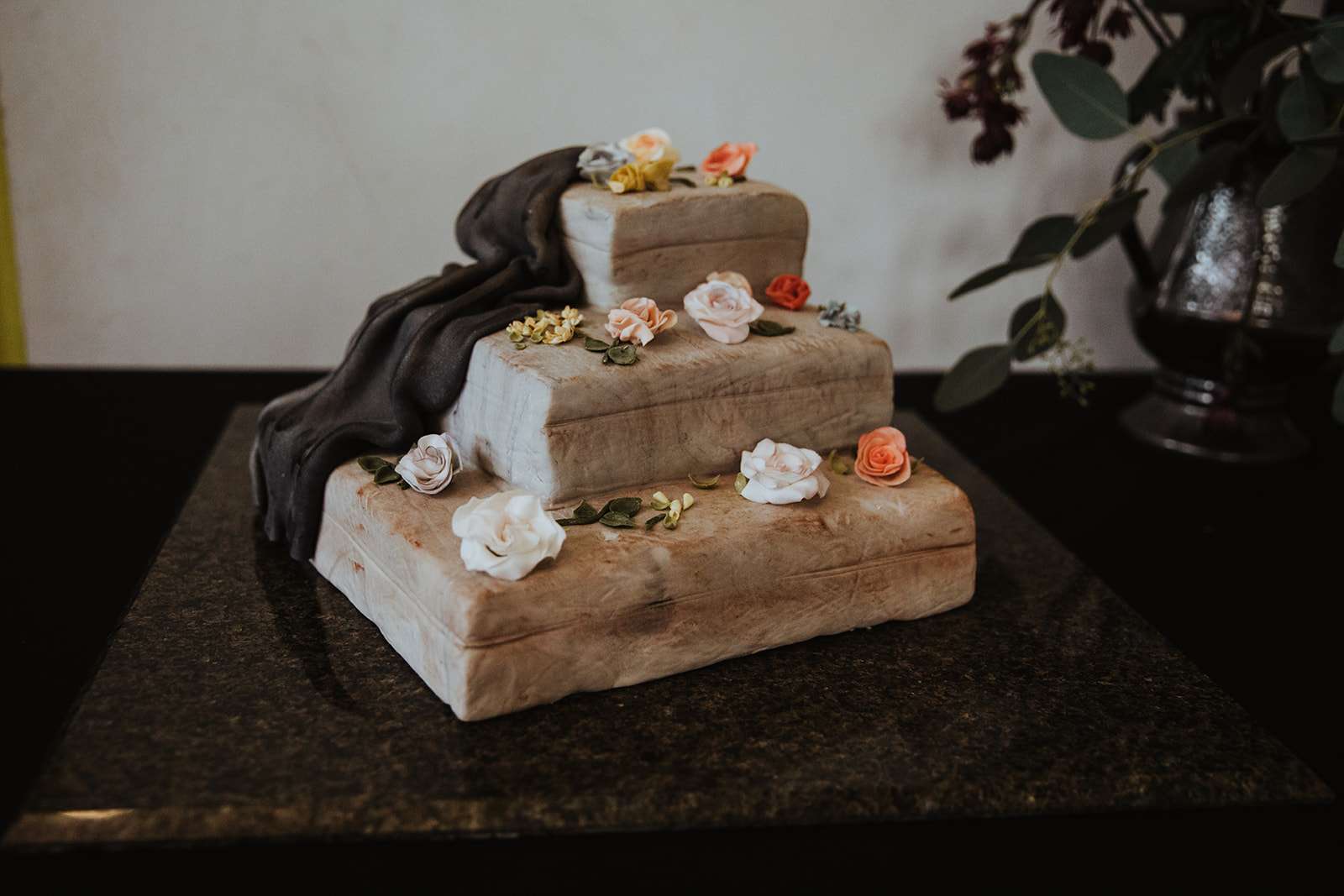 With wanting to create such an immersive experience for their guests, impeccable attention to detail was vital. The couple found planning incredibly intense, with a number of boardroom style meetings with themselves and suppliers to discuss food, decor and entertainment. They did all the decor themselves, with the help of friends and family. They spent months prior to the wedding collecting ornaments and antiques from charity shops and eBay, and paired them with fresh fruit and vegetables, taxidermy and flowers to set against black tablecloths, napkins and plates to recreate the baroque tablescapes.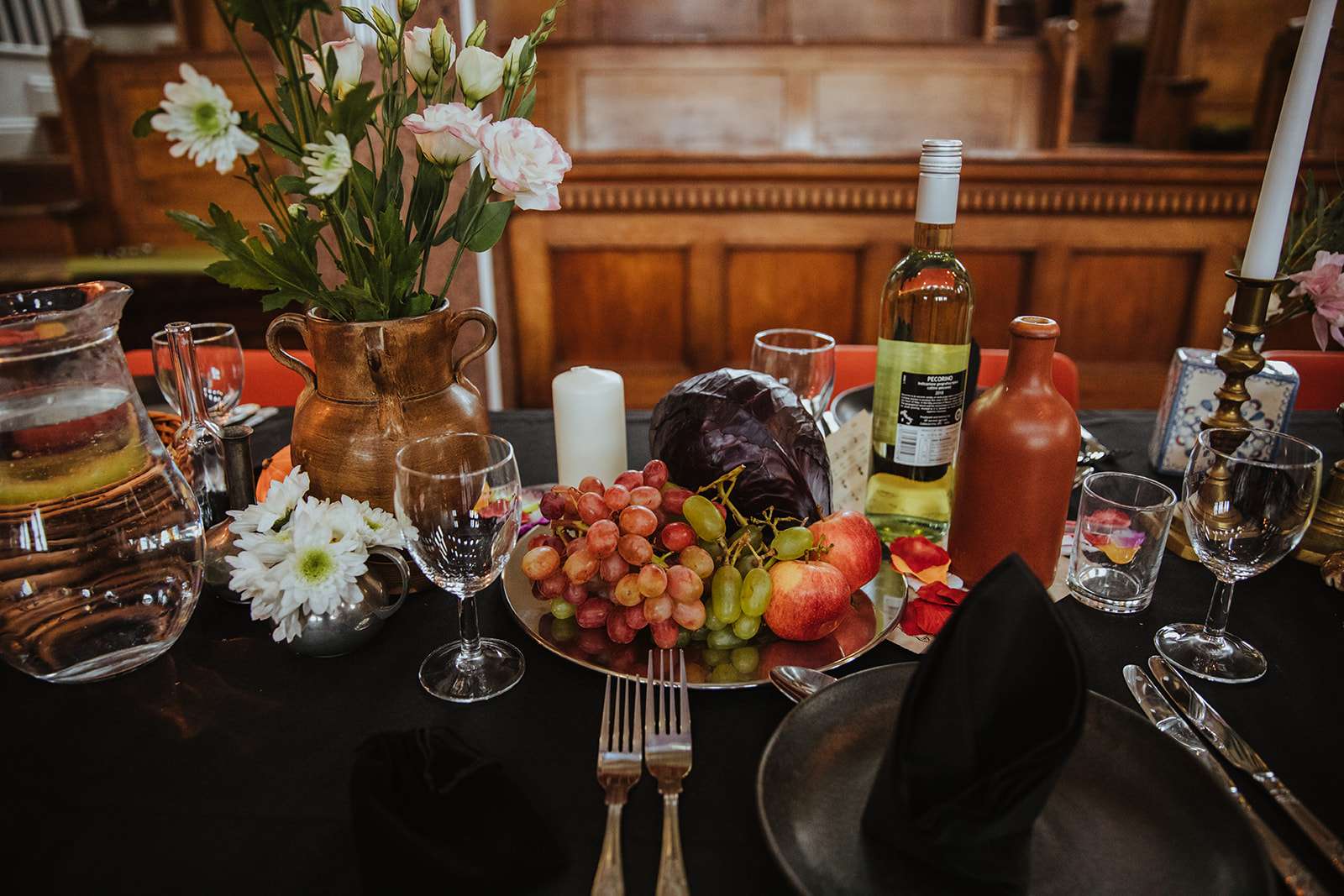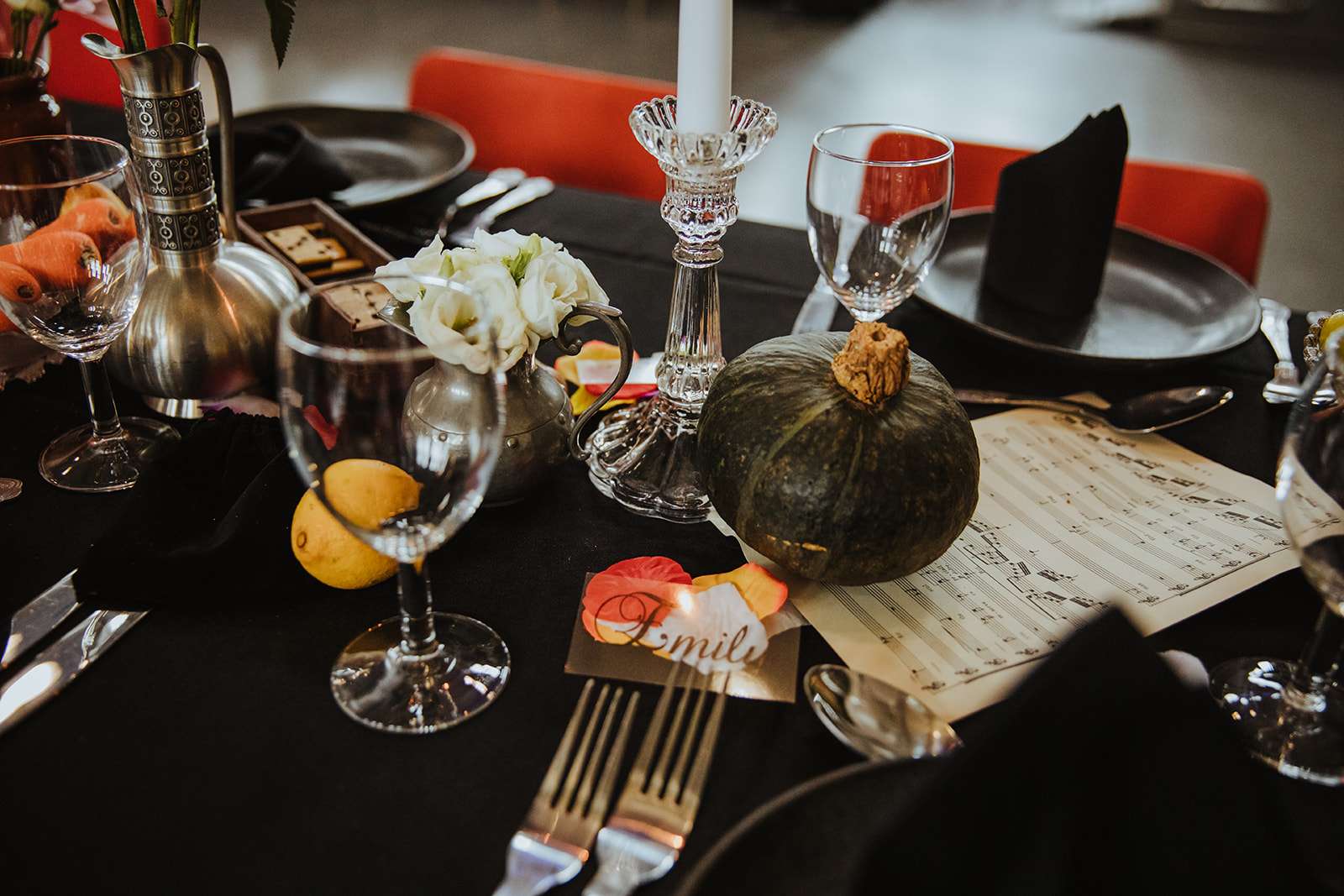 Again they called on the efforts of their creative friends to entertain their guests; from a baroque lute player to barbershop quartet, a Shamanic blessing and even Matt getting up to perform a little ditty. They also provided sketchbooks and pencils to their guests could get involved with live drawing. They finished off the evening with a Studio 54 style 70s disco – their first dance was to Sister Sledge's We Are Family!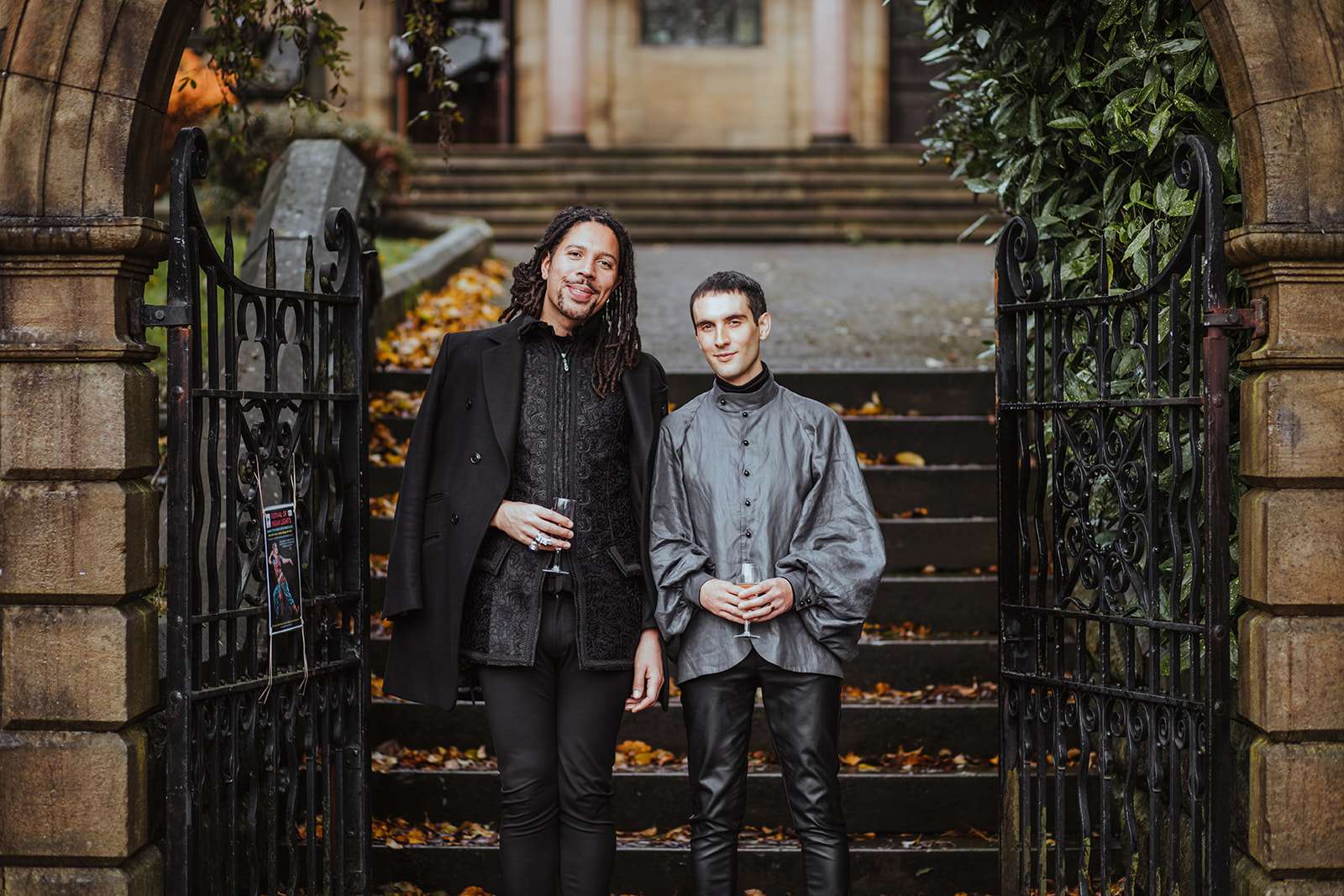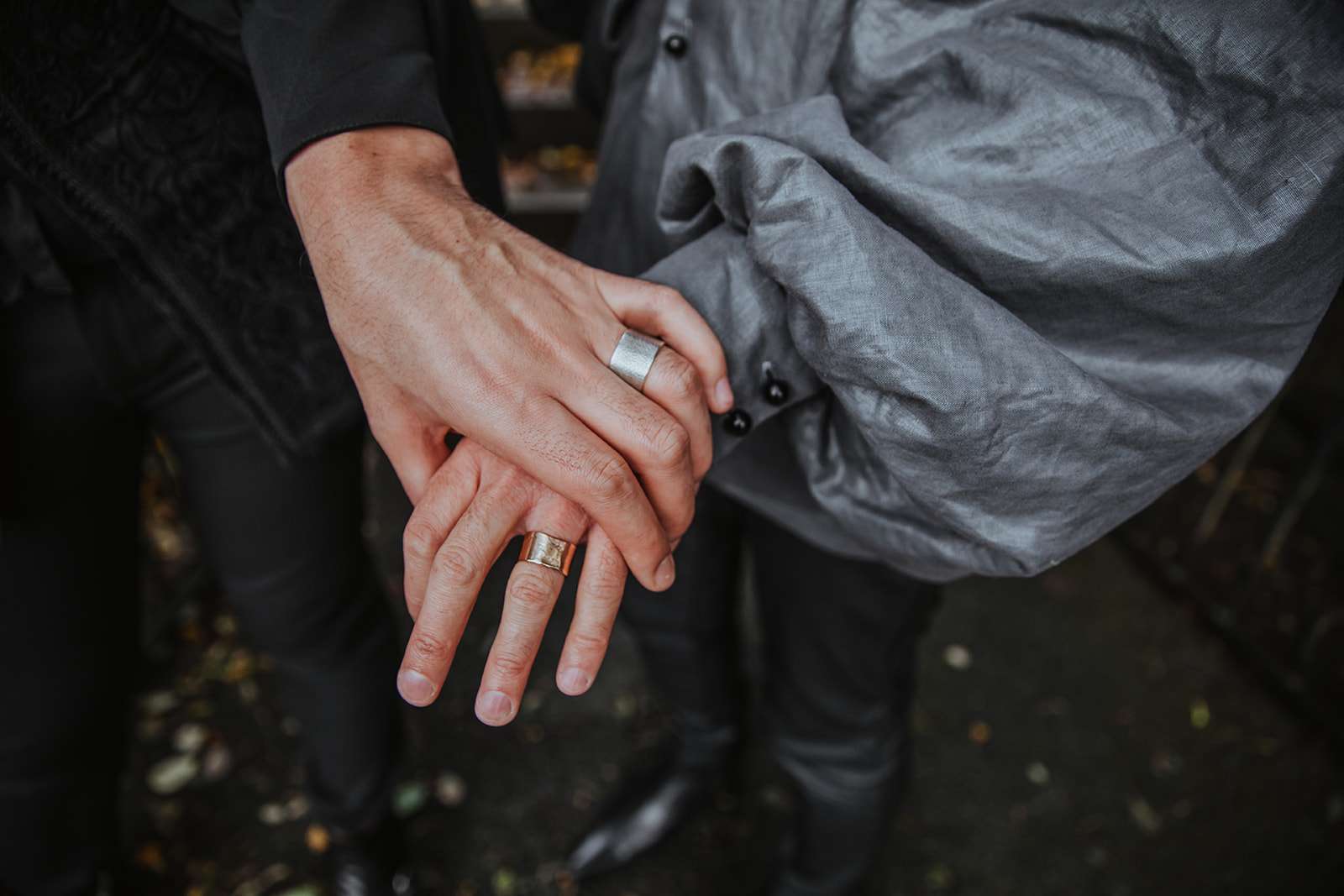 The ceremony took place at their local town hall council chamber, which with it's dark wood panelling was in keeping with their decadent vibe. They were very particular with their music choices, entering to The First Time Ever I Saw Your Face by Roberta Flack, signing the register to Just The Way You Are by Jessye Norman and exiting to Love Hangover by Diana Ross. Friends surprised them with poetry recitals. "Nothing can prepare you for it," said Matt, "we were completely floored. It was the most magical moment of our lives."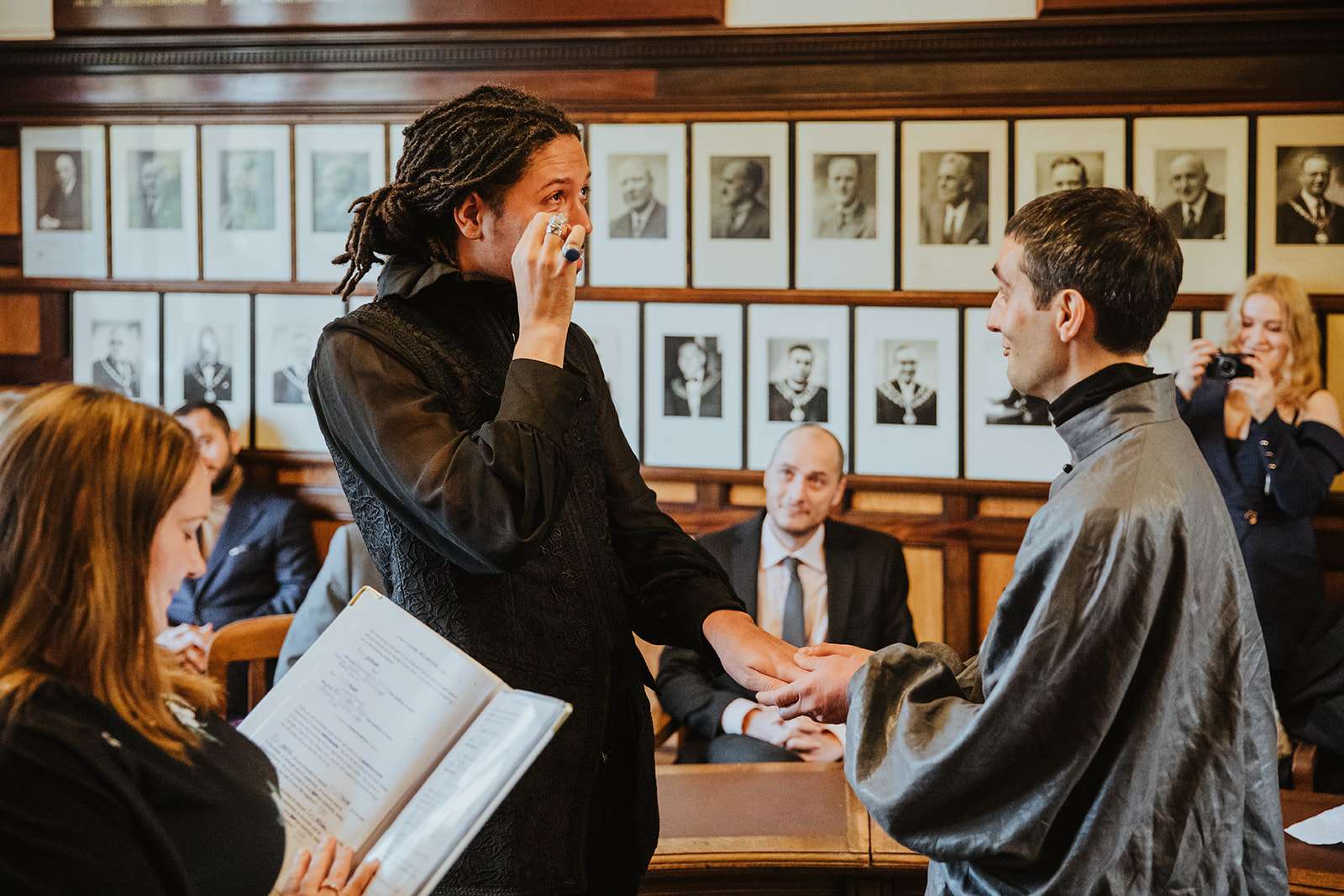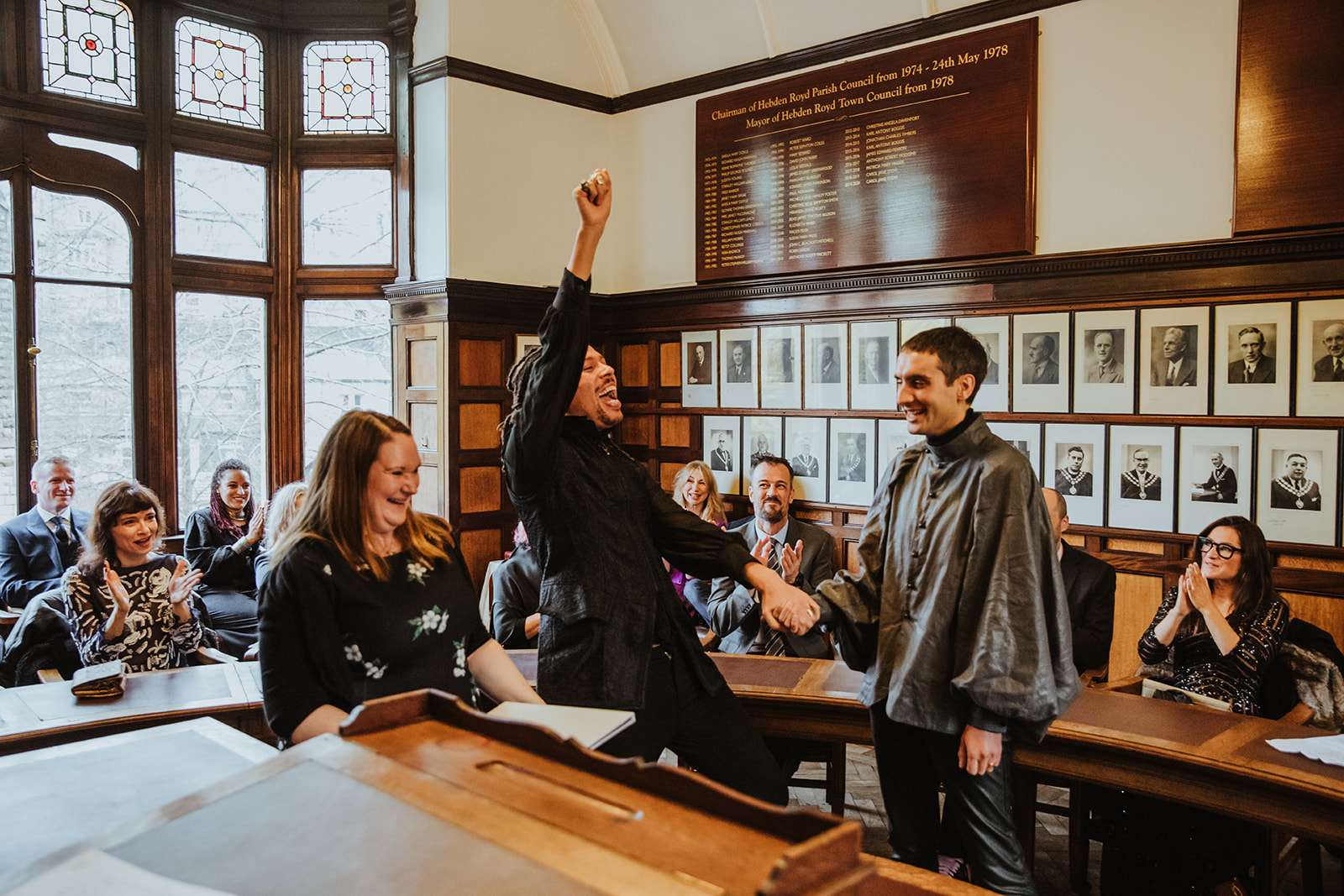 The biggest expense in their £10,000 budget was the food and drink. "Everyone was travelling a long way to see us, so we really wanted to look after them and give them a taste of Yorkshire's finest produce," explained Matt. Their menu was designed by a previous Masterchef contestant and included local and seasonal produce. They saved money on flowers; a local florist put together a mixture of seasonal bouquets in a dutch still-life style, and they bulked them out where required with extra flowers from co-op.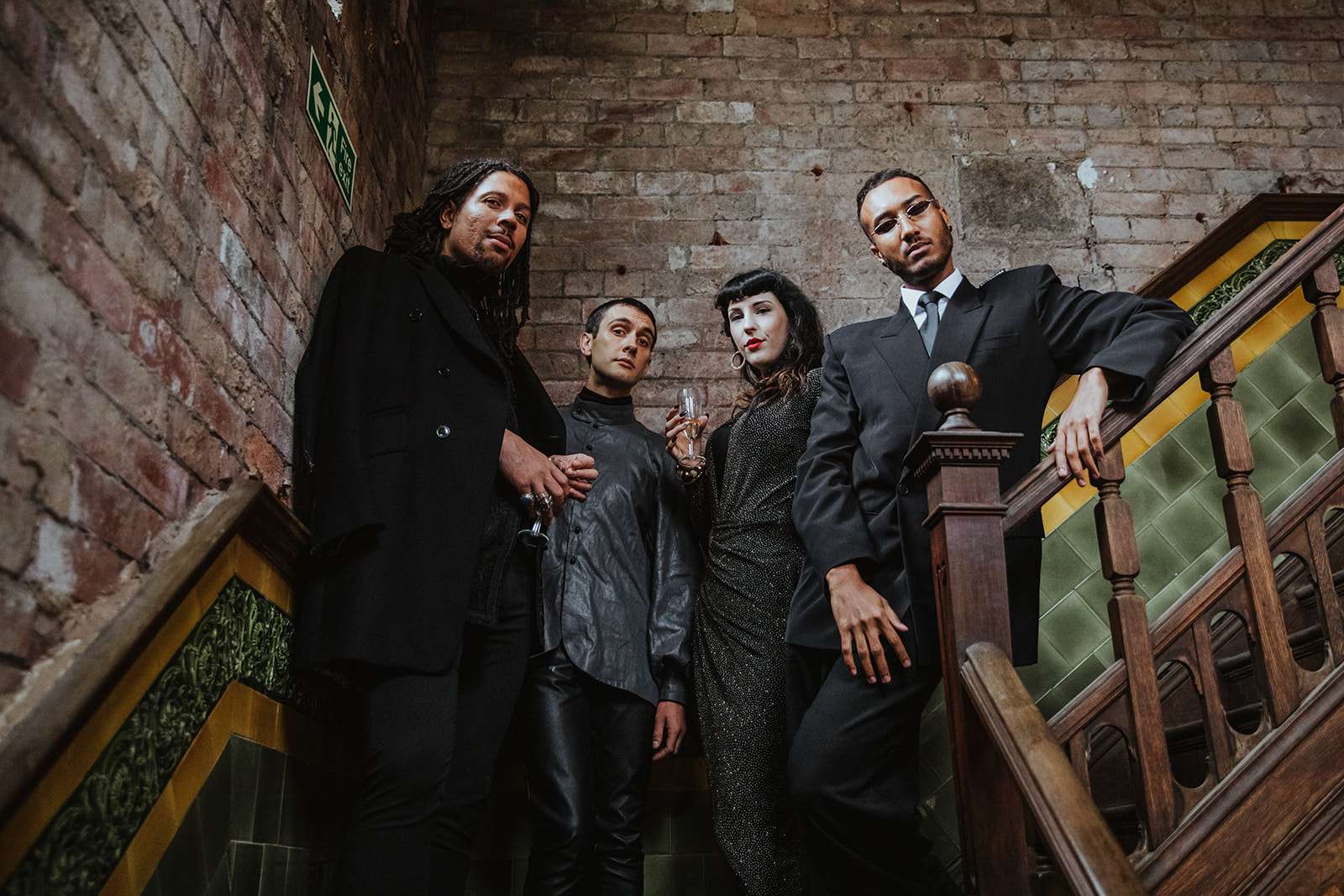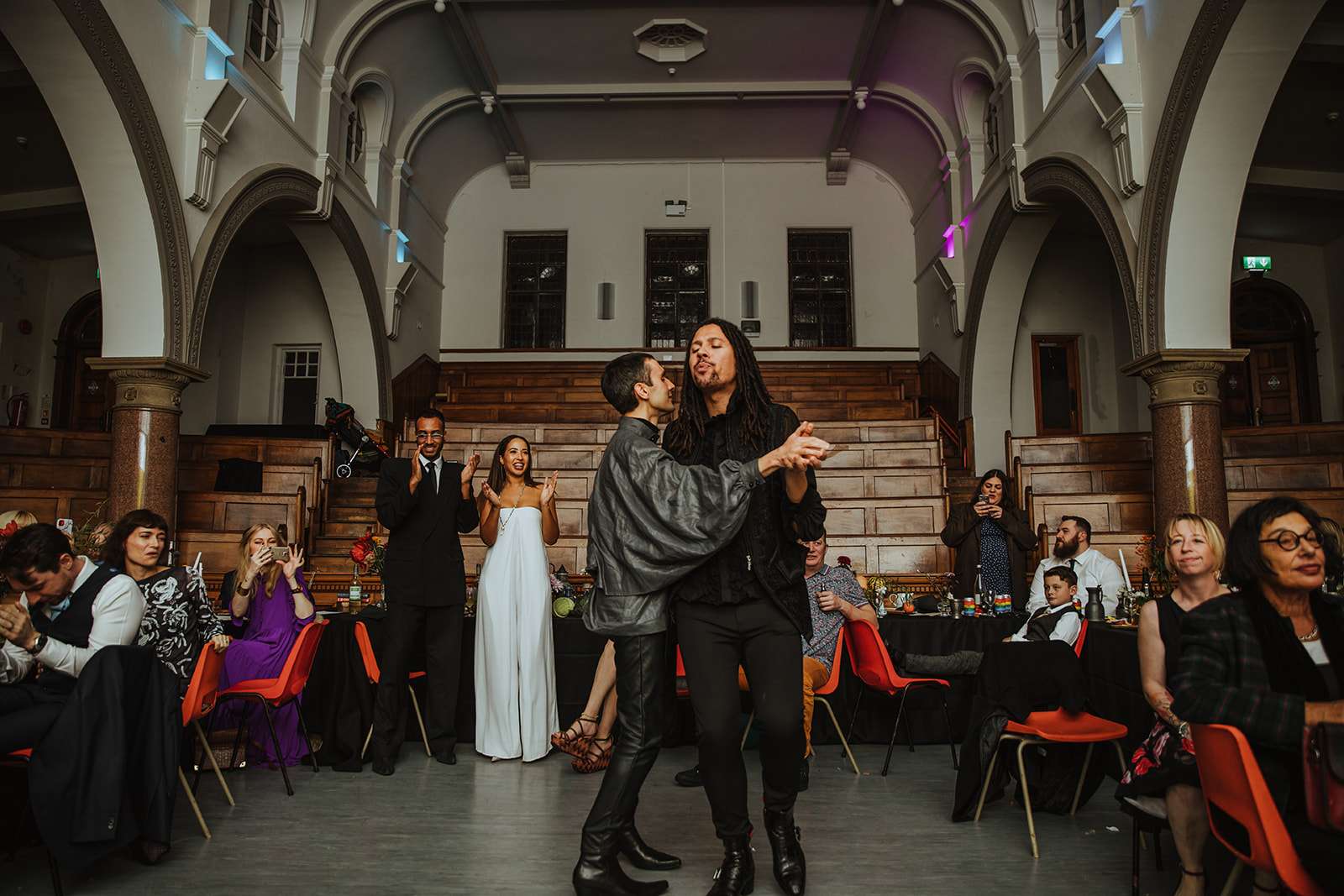 Their charity shop and eBay efforts saved them money versus hiring too, and it meant they now have plenty of mementos decorating their house. Guests were sent home with ample fruit and veg in a bag for life after deconstructing their centrepieces instead of favours. For their outfits, they invested in pieces which they'll wear again and again; "It would've horrified us to own expensive outfits that we'd never wear again. Zero waste was an underlying theme."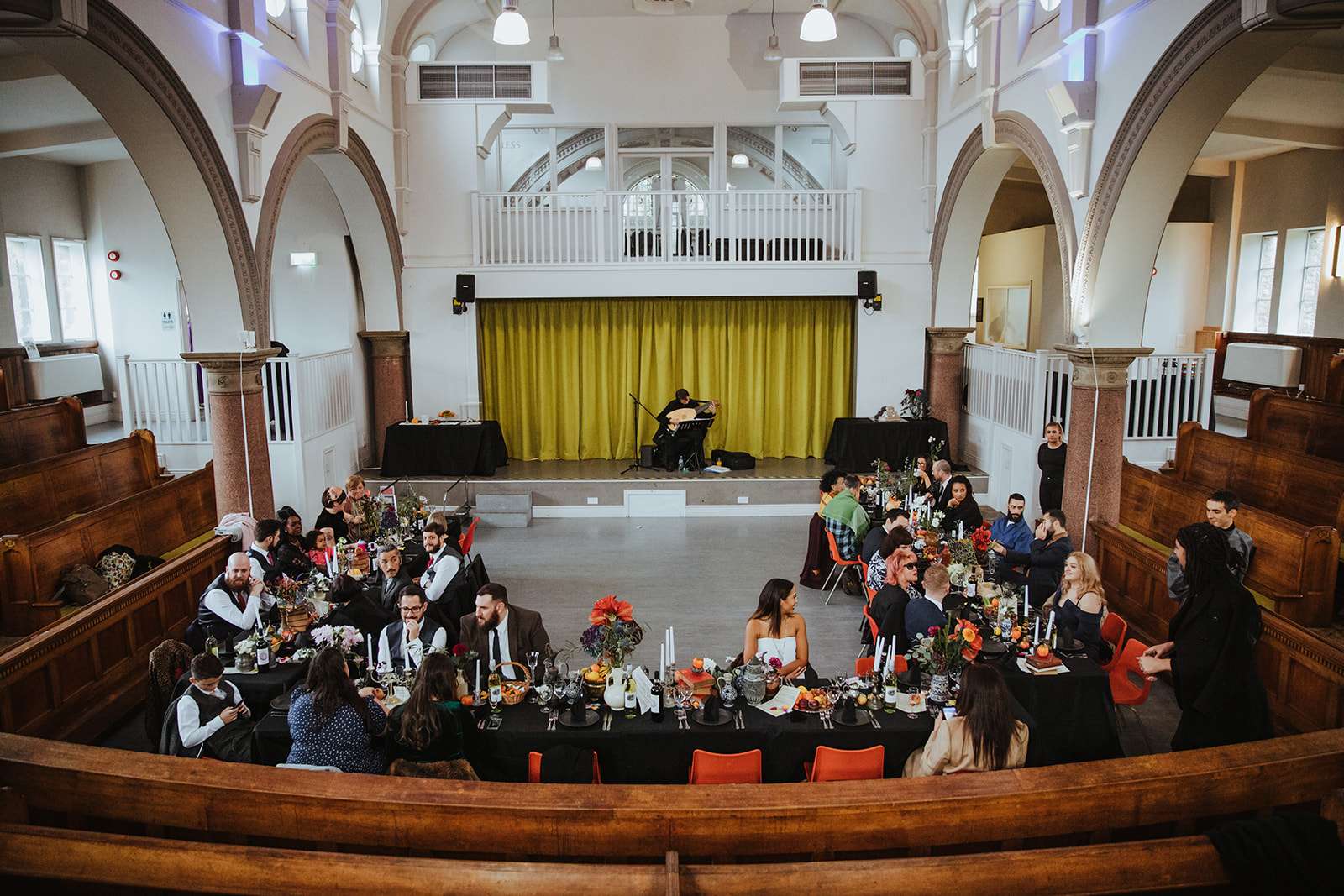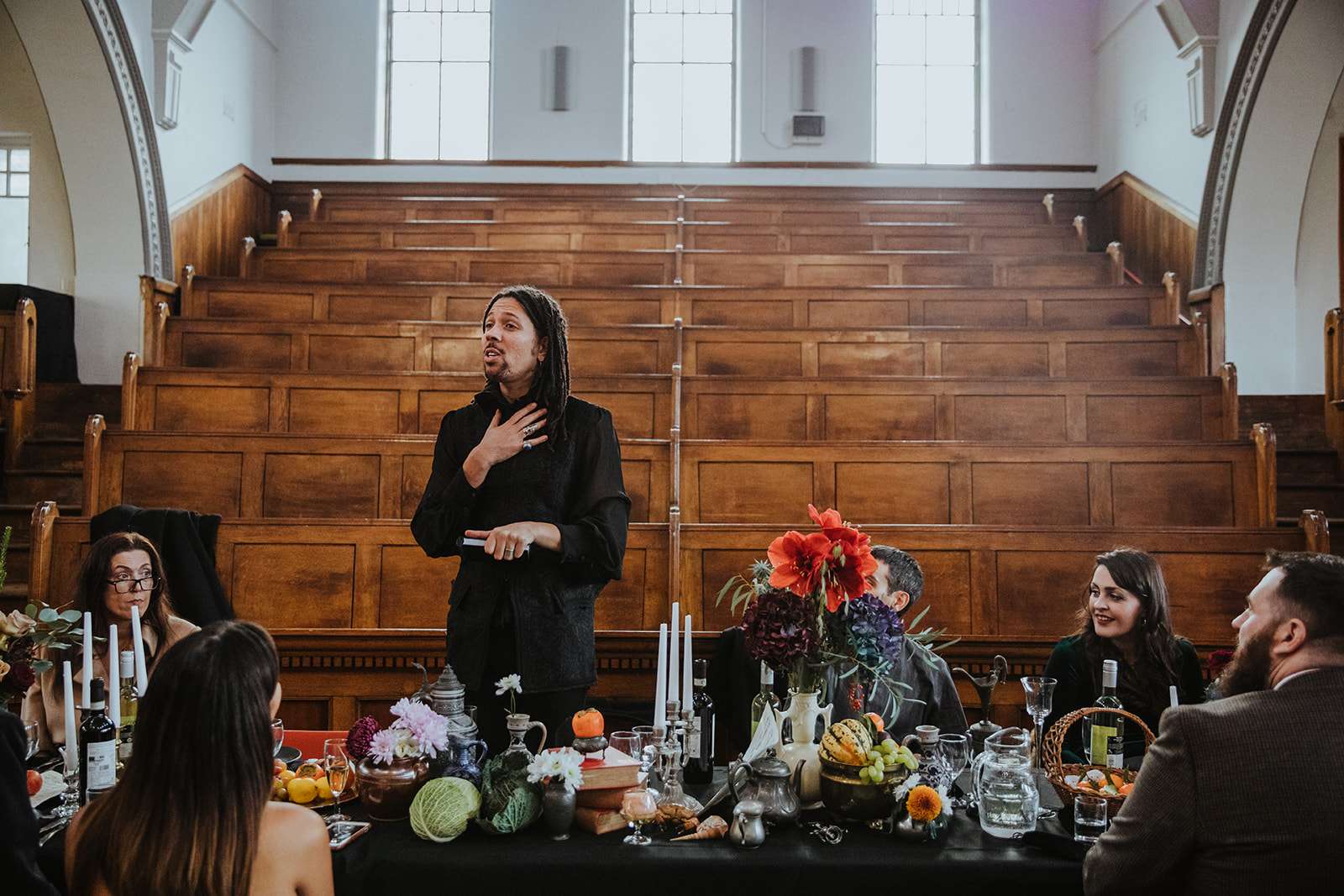 After a decade of being together, Ben and Matt's favourite thing about planning their wedding was being able to work on their first art project together. "Seeing all our efforts pay off was so rewarding," said Matt. "However we are going to be taking a break from going into charity shops now!"