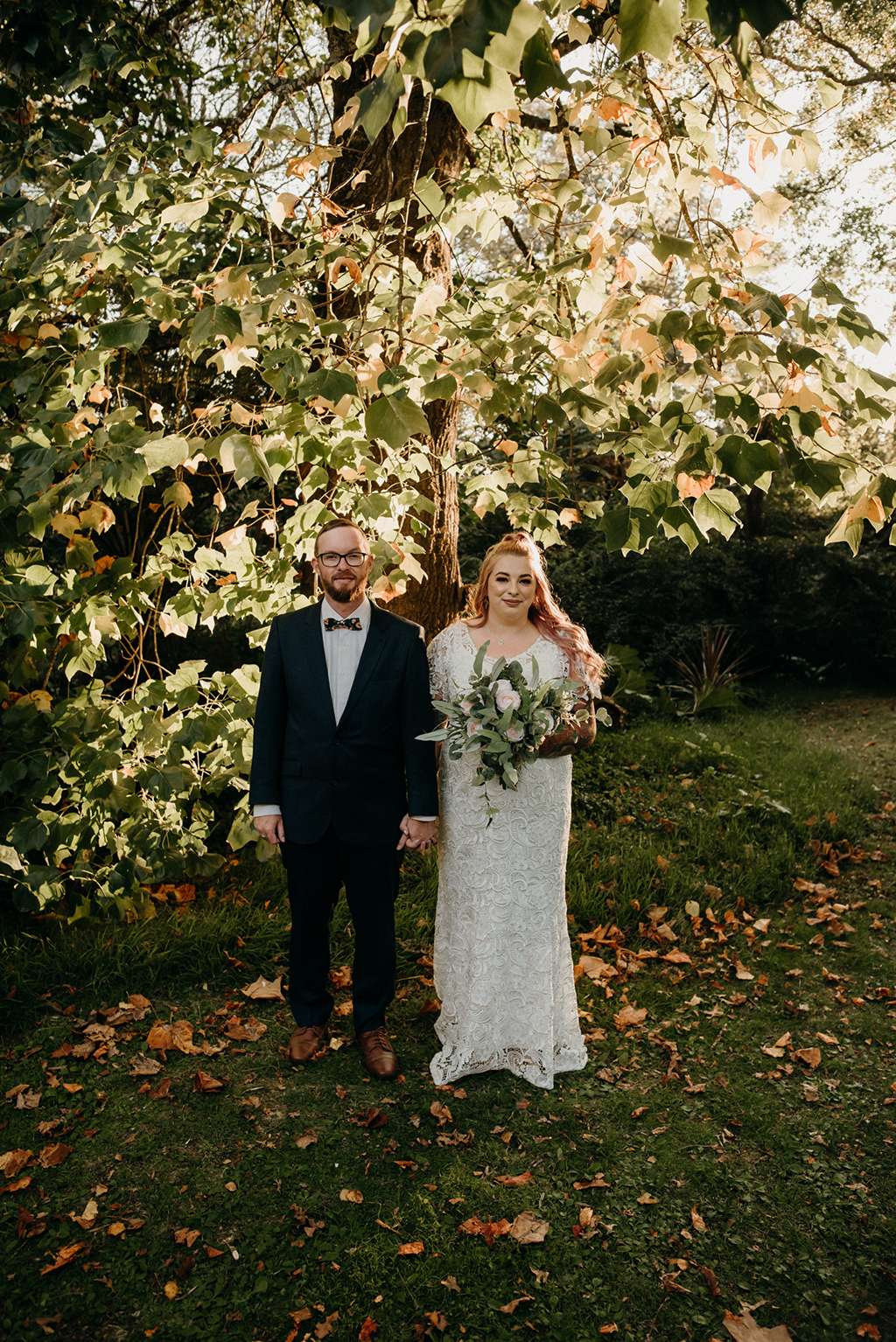 Danielle and Glen ended up throwing any notions of a budget out of the window when it came to planning their wedding. After changing their wedding plans what seemed like 101 times, they finally decided on what they wanted with just four months to go.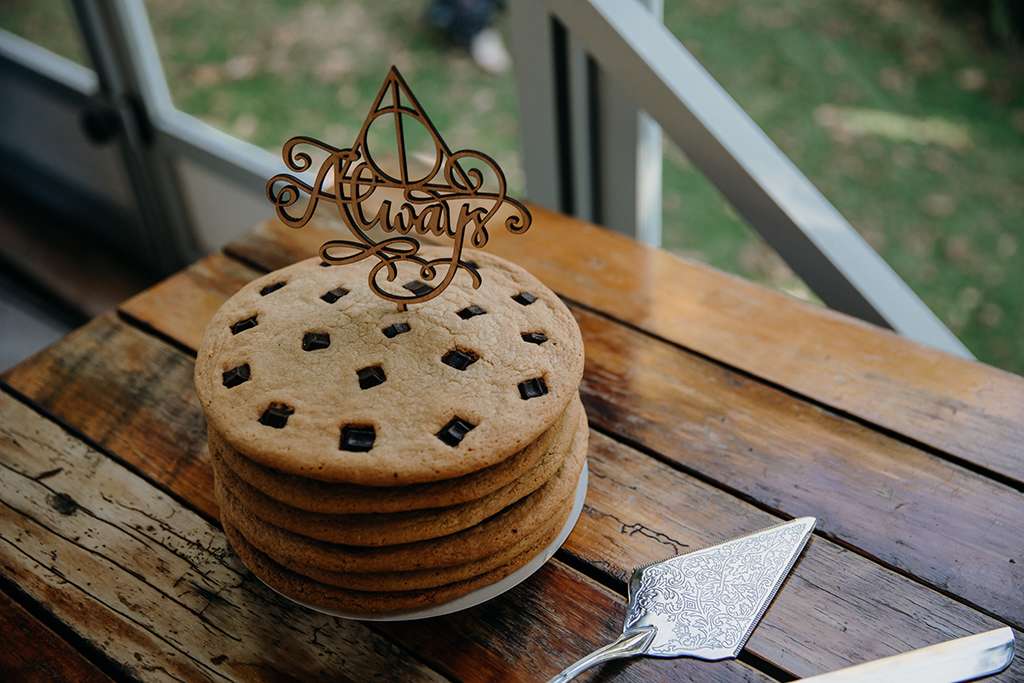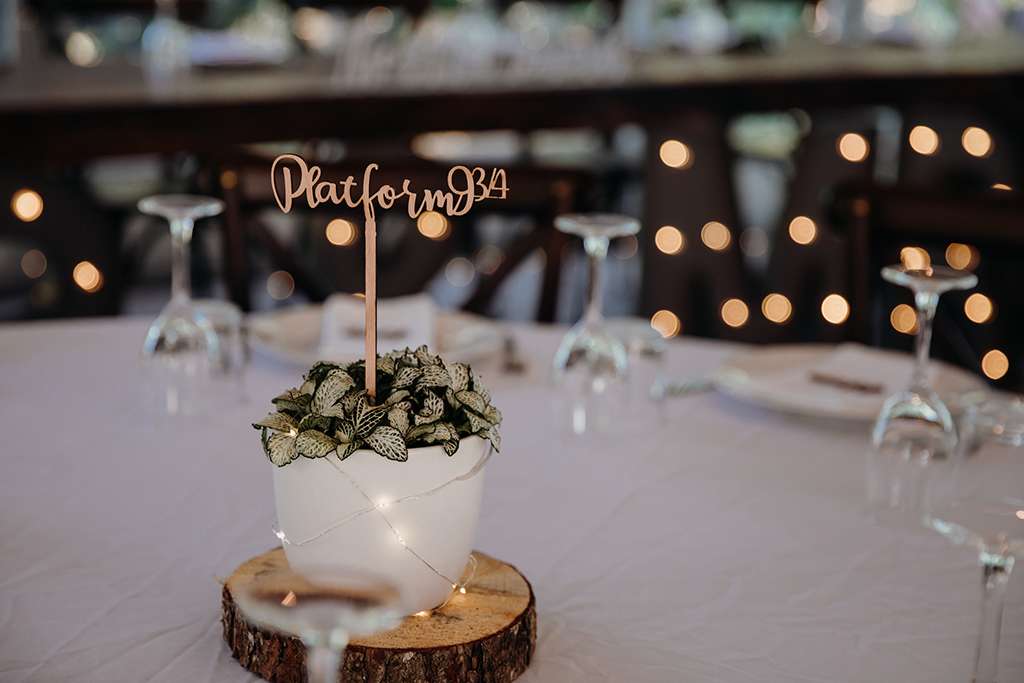 They were married at The Waterlily Gardens near Waihi, New Zealand in April. Danielle has always wanted to do things a bit differently to the norm, and her plans for their wedding day followed suit. She didn't want a colour scheme, instead wanting a variety of elements that represented the two of them to naturally form a theme. She wanted her tattoos on display, to rock dusky pink hair and her bridesmaids to be in floral dresses instead of matchy-matchy coloured ones. Ultimately, they wanted a day that reflected and felt like a representation of the two of them.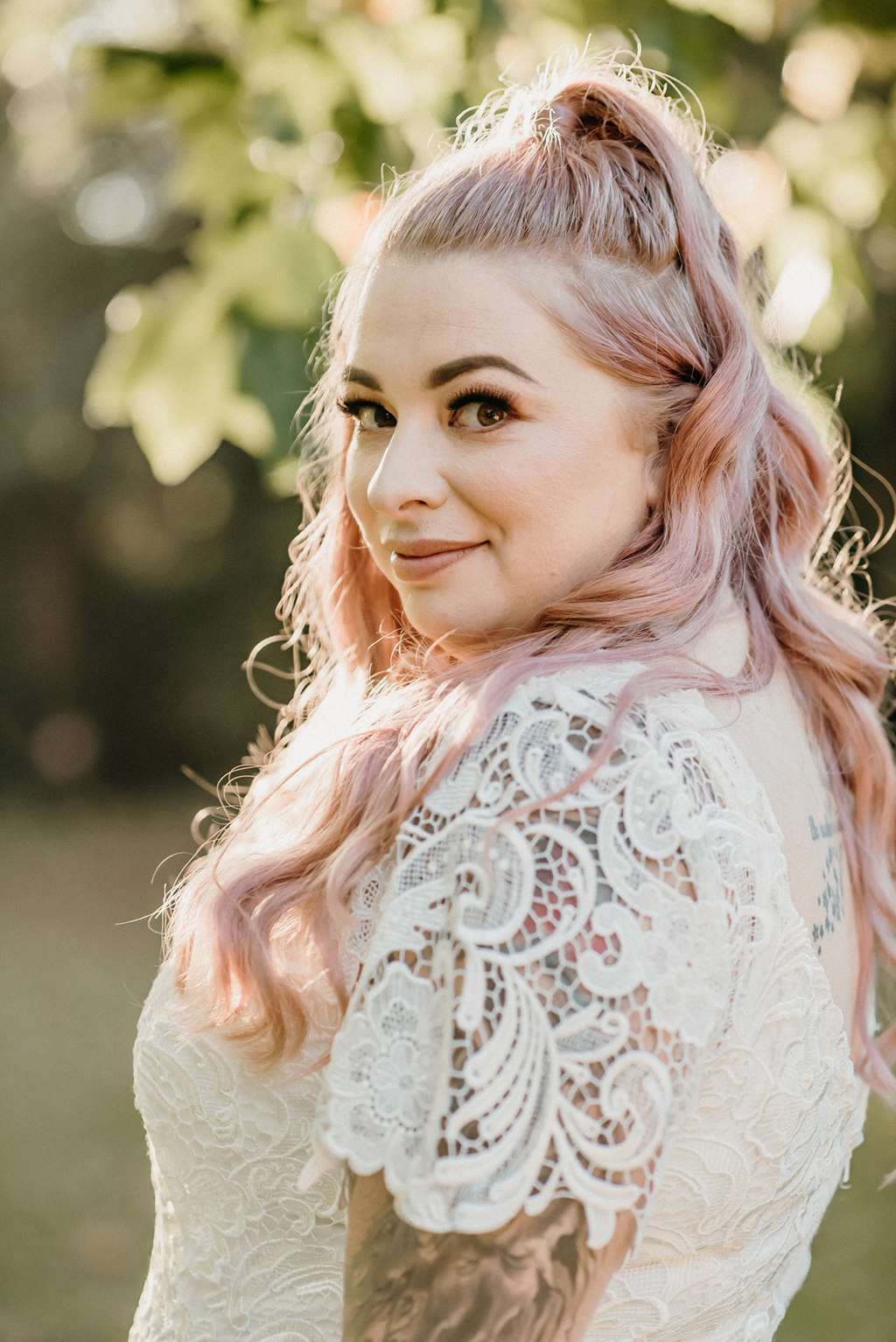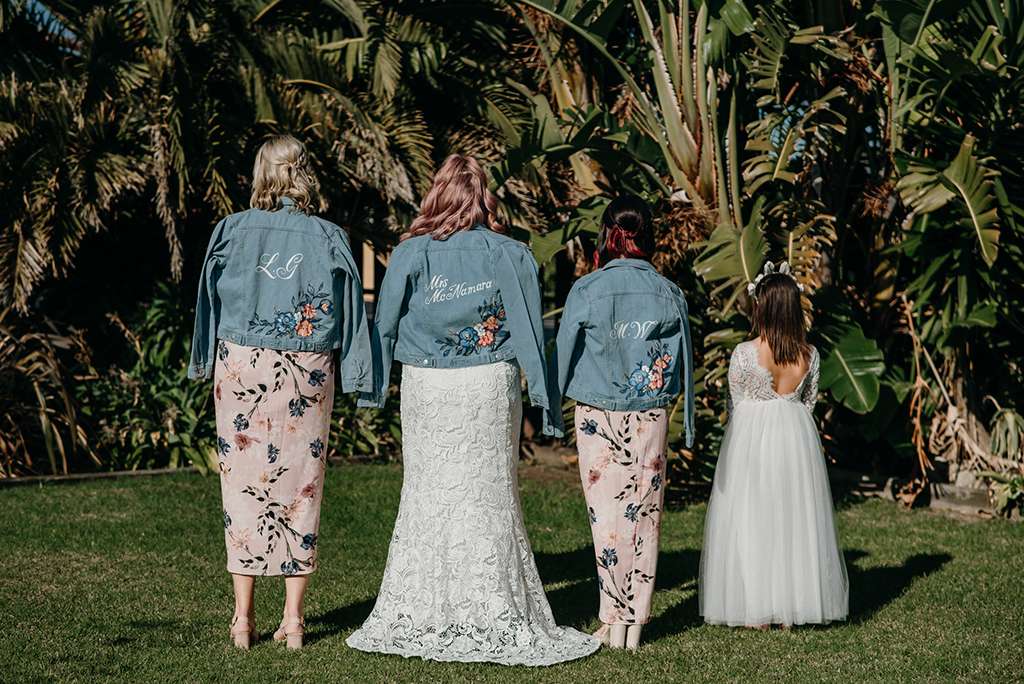 Glen and Danielle tried their hand at getting creative to personalise their wedding day, too. They used a mirror from their home as a welcome sign, decorating it with personalised decals. They put together silk flower arrangements instead of real flowers, with the help of Danielle's nana, as they didn't like the idea of having the flowers for just one day, and now has her wedding bouquet on display at home forever. Danielle made entertainment packs for the kids, with a personalised colouring book she designed, colouring pencils and fun erasers. They focused their budget on things that mattered to them; neither Glen or Danielle were especially fussed on having a cake, so instead ordered a bunch of cookies from the best bakery in town! They piled them high and topped with a glittery Harry Potter themed cake topper.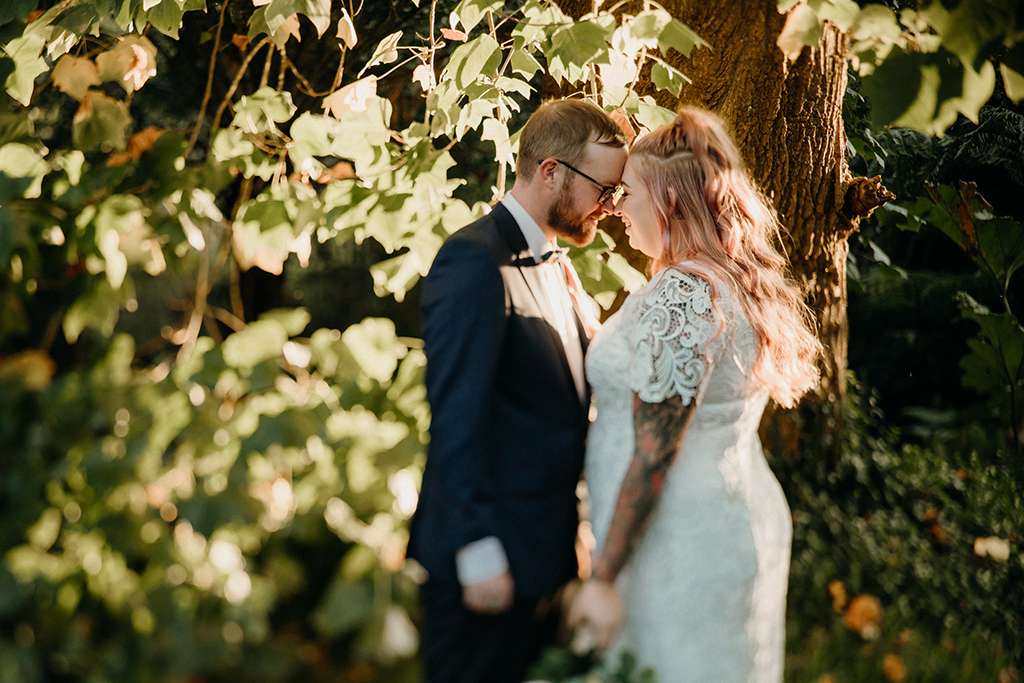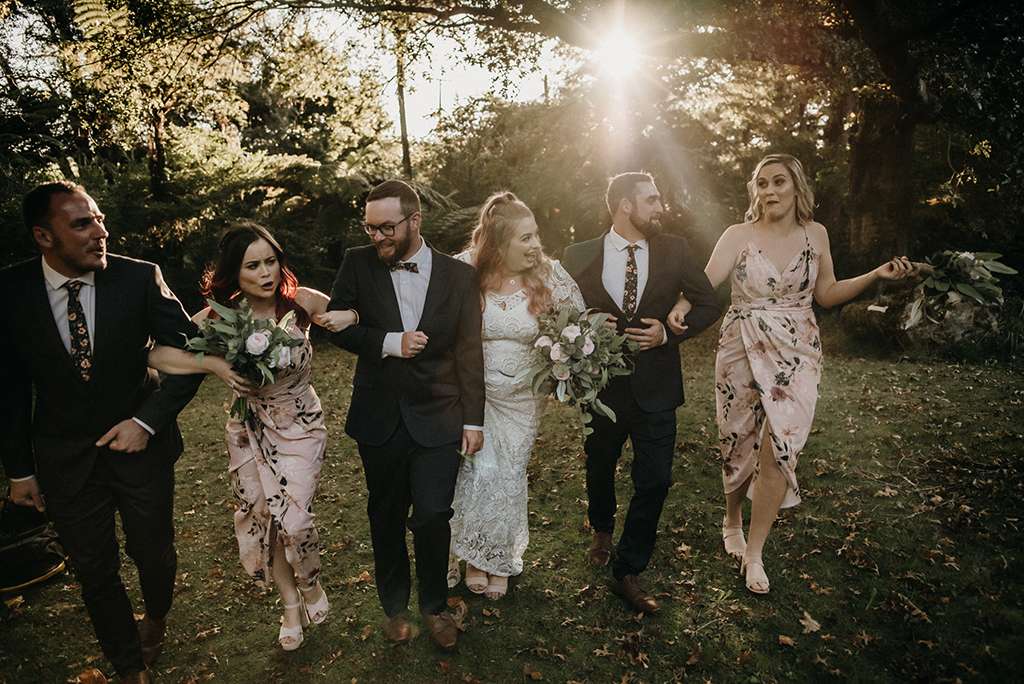 Their ceremony was held under a beautiful willow tree by lily pond lakes in the grounds of The Waterlily Gardens. Danielle walked with her dad and step-dad down the aisle to Chris Cornell's cover of Thank You. "As soon as I saw Glen I burst into tears," said Danielle. "I don't like too much fuss or much attention on me, so I was very nervous once I was up in front of everyone. But seeing him felt like I was coming home. We started off our ceremony, Glen started with his vows first and the tears continued to roll, and I followed with mine. We didn't share our vows with each other till the ceremony and I still to this day find it incredible that we both said similar things."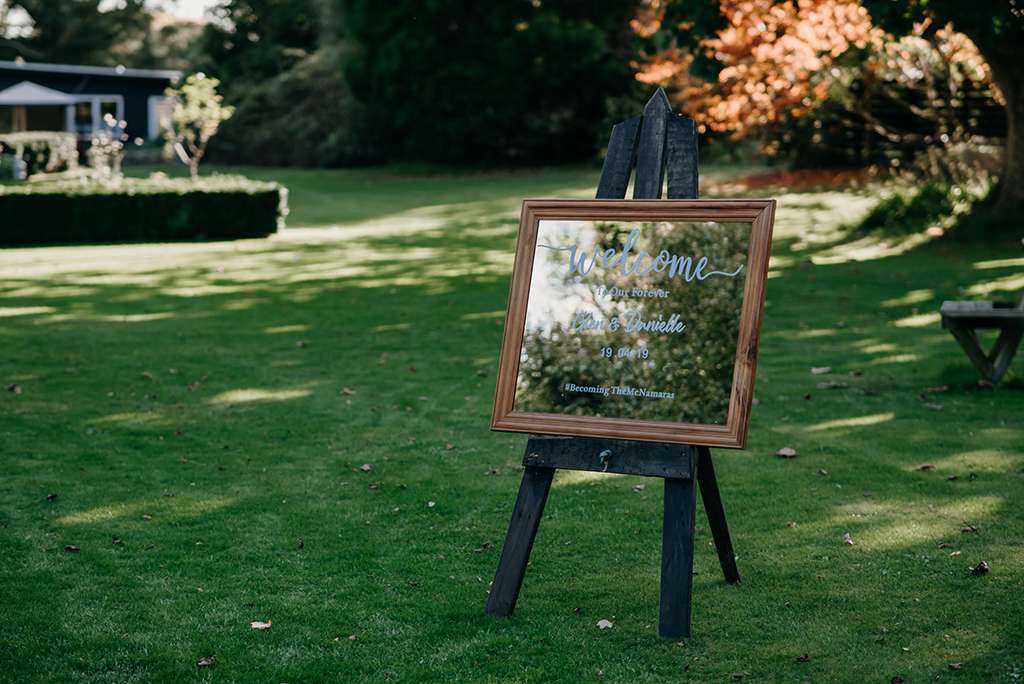 They signed their future away together, were announced as husband and wife and went back down the aisle, with guests blowing bubbles instead of confetti. It wasn't until they walked to their next location to greet everyone that they realised they'd forgotten to do a crucial part of their ceremony – an exchange of rings! So ended up having a second, impromptu ceremony under beautiful trees on the hill to exchange rings. "It was so funny, we think we were so quick to get out of the limelight we forgot! But we wouldn't have had it any other way!"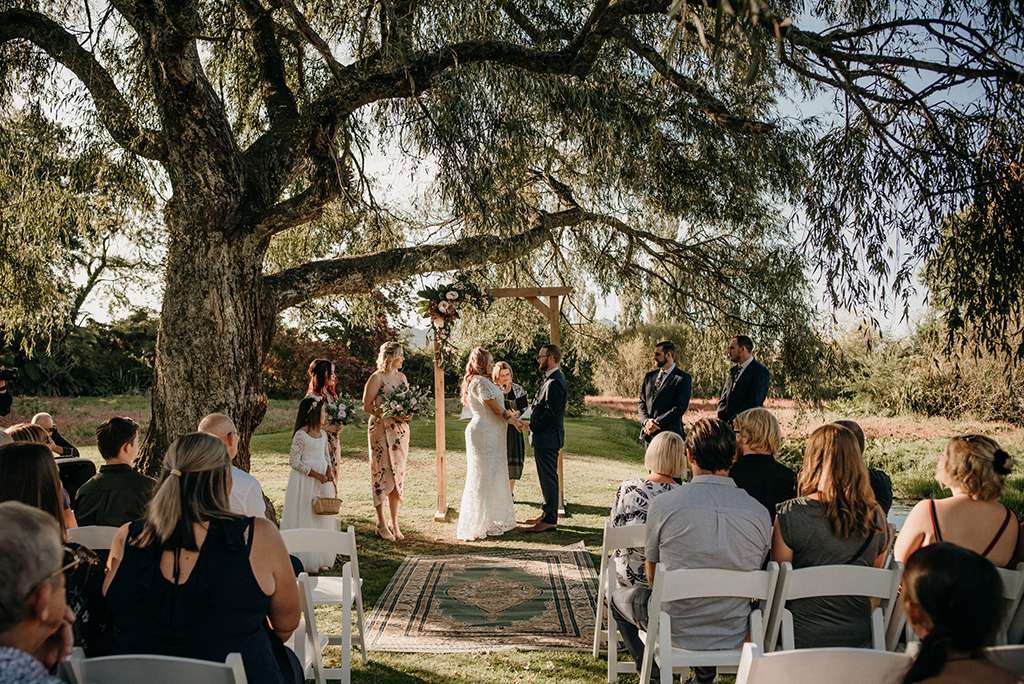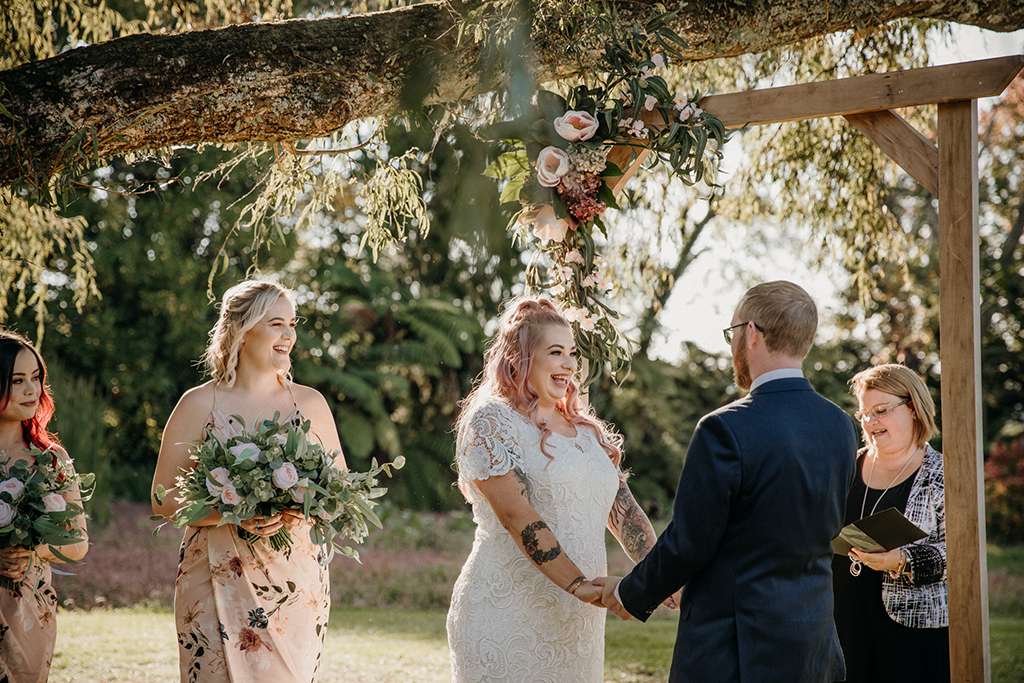 As they'd originally planned to elope, the couple were cautious to try and keep costs as low as possible. "We originally planned to elope as we didn't see the need to spend thousands on one day. But after we sat down and crunched the numbers, we decided to go for the full scale wedding but asked if our guests that would like to stay for a meal would be happy to pay instead of a wedding gift. Everybody was more than happy to do this – we allowed guests to contribute to the decisions of what was offered and at what price points but it saved us nearly $5000!"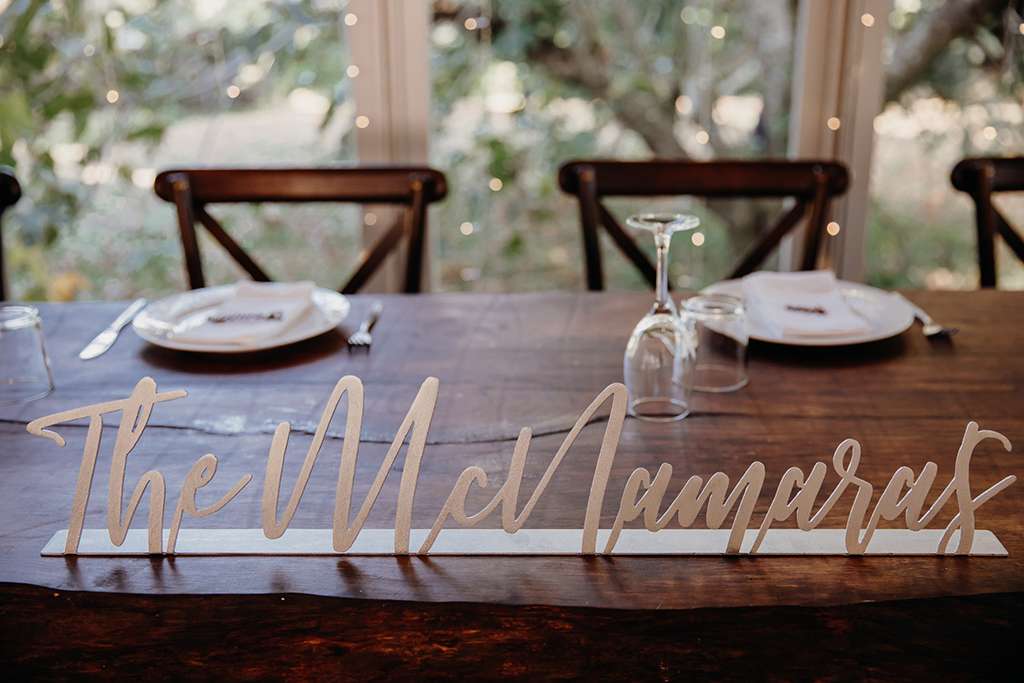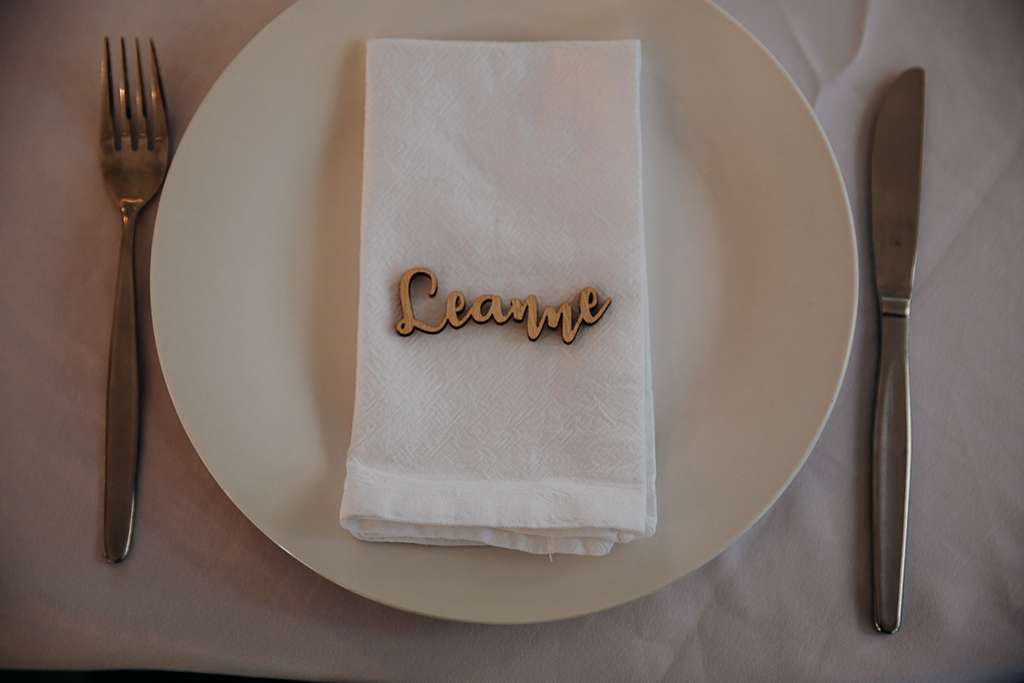 Danielle's favourite thing about planning their wedding was seeing everything come together. "I was a pretty relaxed bride 99.99% of the time and to be honest I looked back at all the last minute planning and I was shocked I pulled it off. I don't think I enjoyed the overall planning because I planned like 101 different weddings, but we got there in the end. If I could give any advice to future brides and grooms, it's to plan the wedding that you and your partner want – don't plan it for anyone else, or you'll end up like us and changing your decisions at the last minute!"