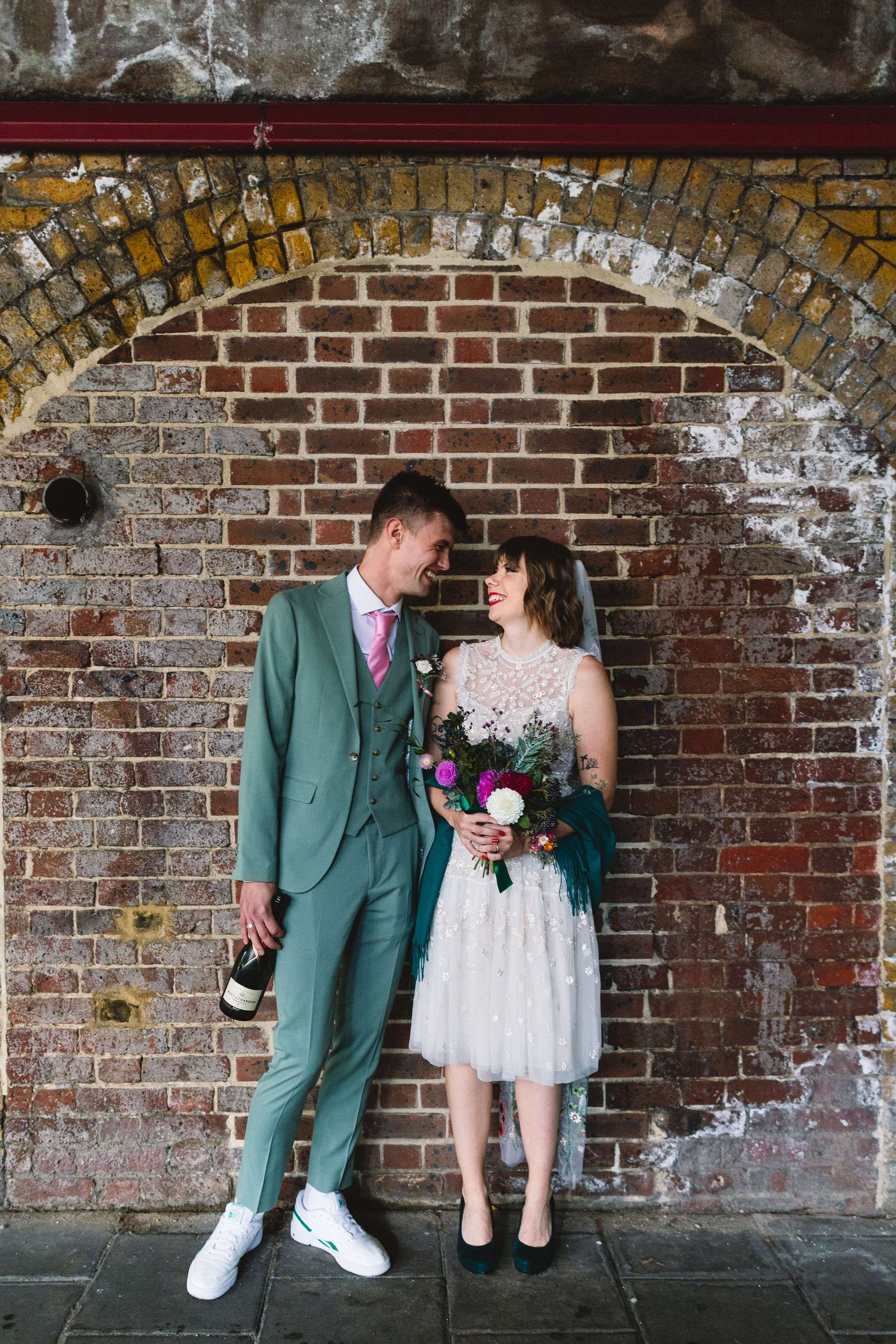 Suzanna and Jake have one of those happily ever after love stories from an American rom-com; they went to school together, and lived on the same street as kids, but didn't start dating until a mutual friend introduced them when they were 19. They got taking because of a shared interest in Oreo cereal and Southern Comfort and the rest is history!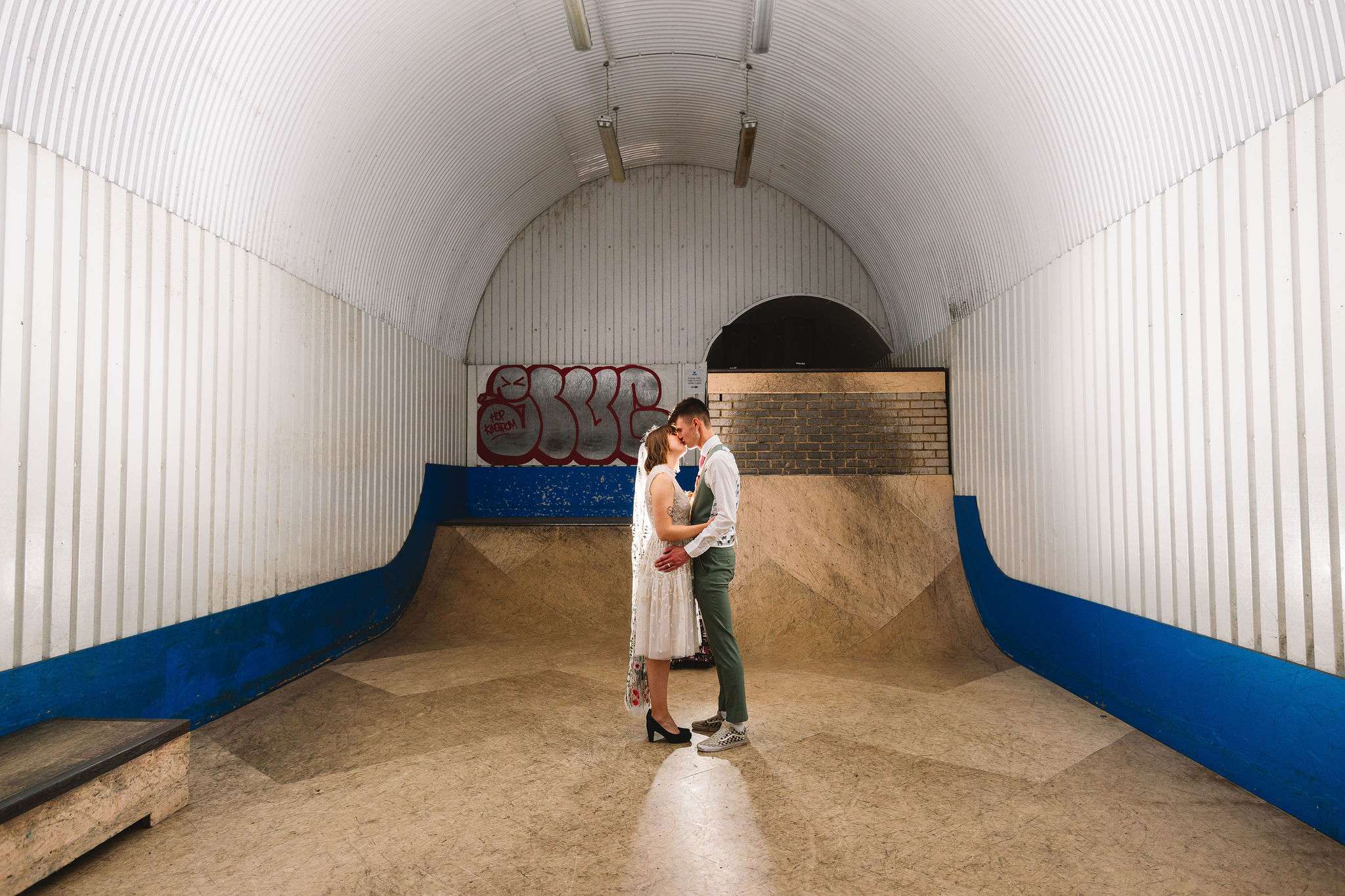 They took those shared interests in mind when it came to figuring out a theme for their October wedding; It was just shit we liked," said Suzanna. "We lived in Mexico together when I was at uni so we took some inspiration from Mexican decorations. Other than that, we just picked things we loved and built a colourful celebration from that."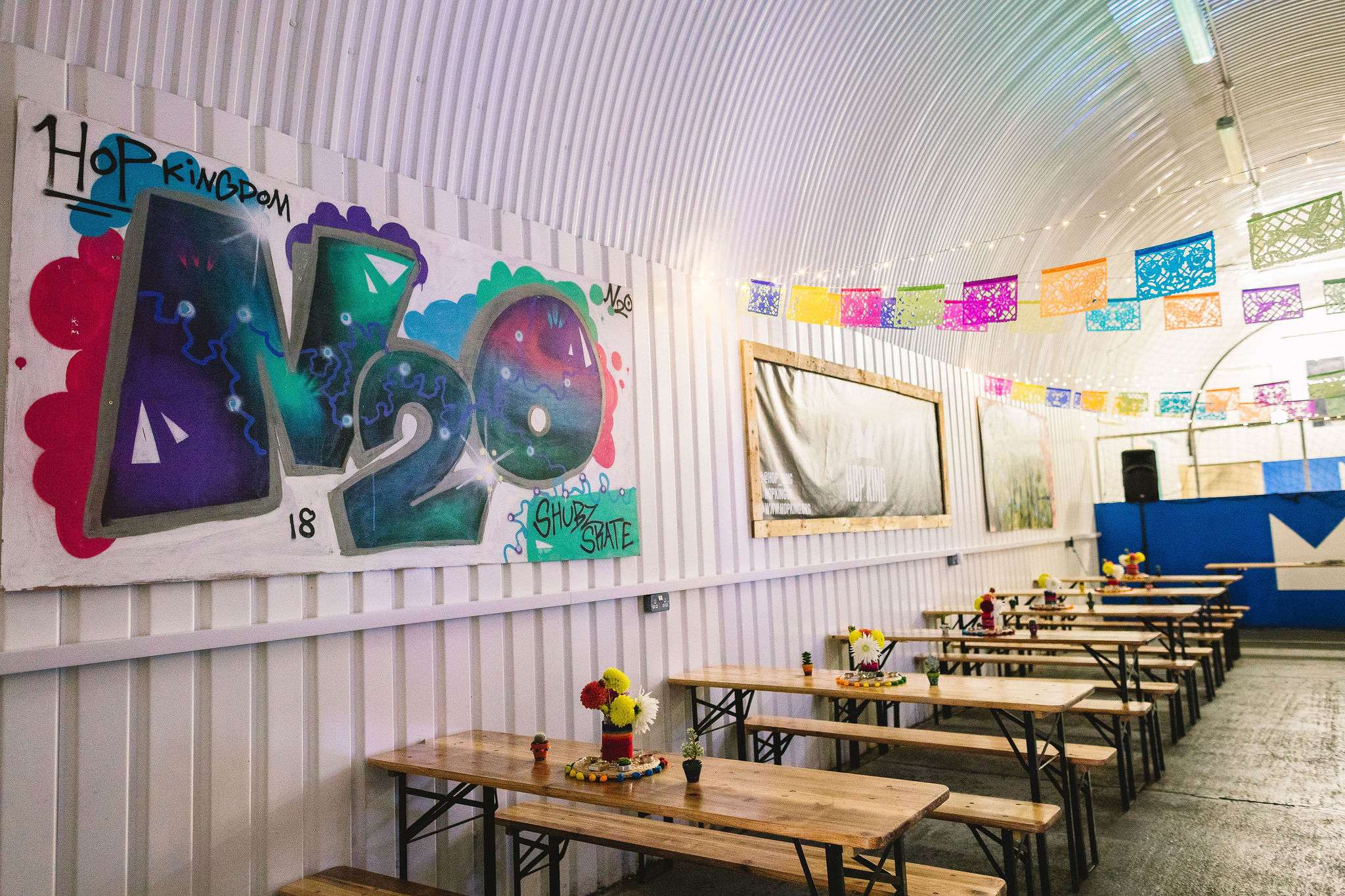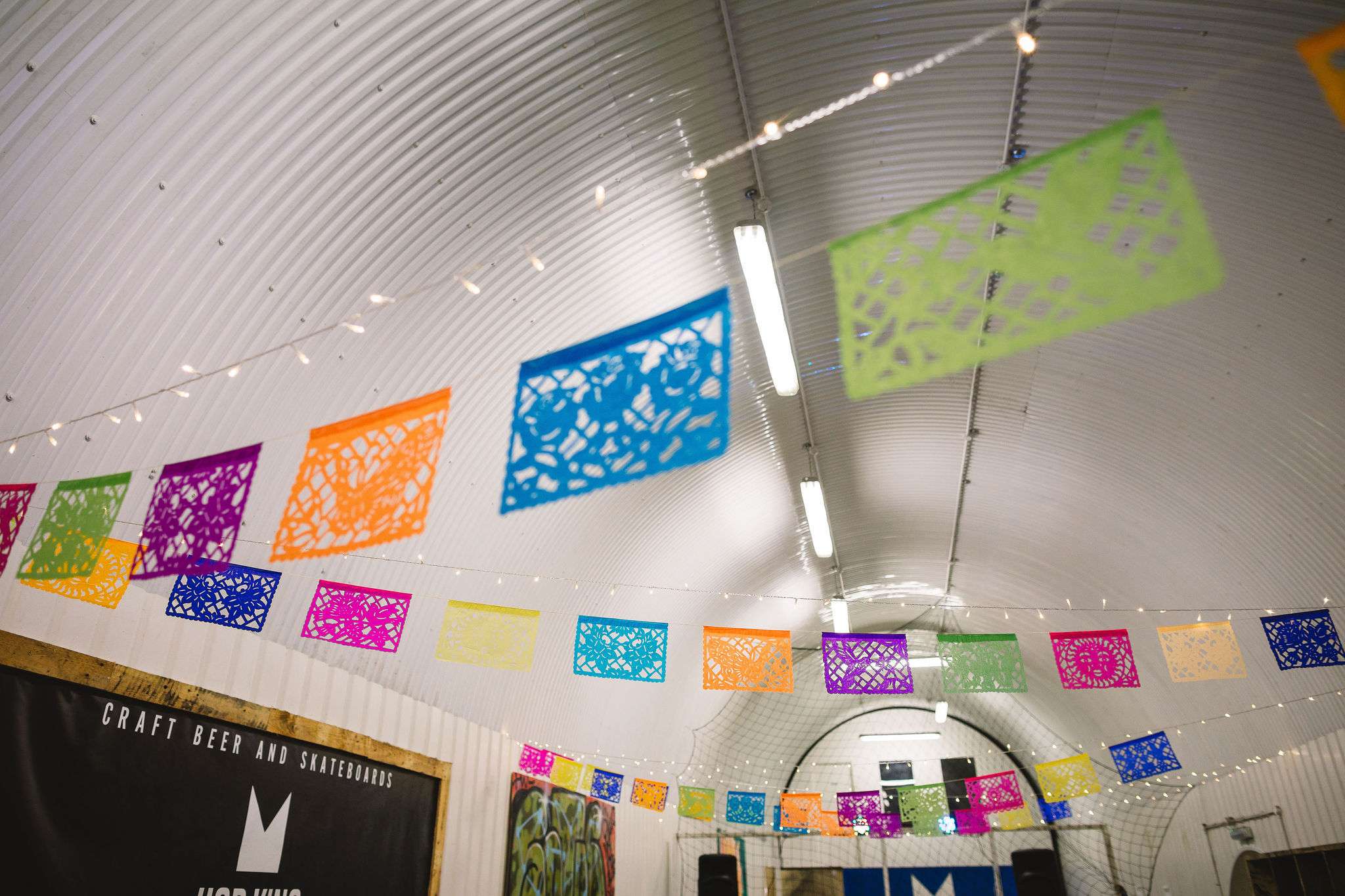 The couple's ceremony was held at Southwark Registry Officer in Camberwell, London. As they're not religious or spiritual the standard civil ceremony suited them well. They added some sweet touches to make it their own; the groom's mum read an excerpt from a Lemony Snicket's The Beatrice Letters that Suzanna had written in a card to him when she was going away for a year. "We also made a few mistakes when reading our vows that made everyone laugh! Often registry office weddings are seen as impersonal or bland but ours didn't feel that way at all."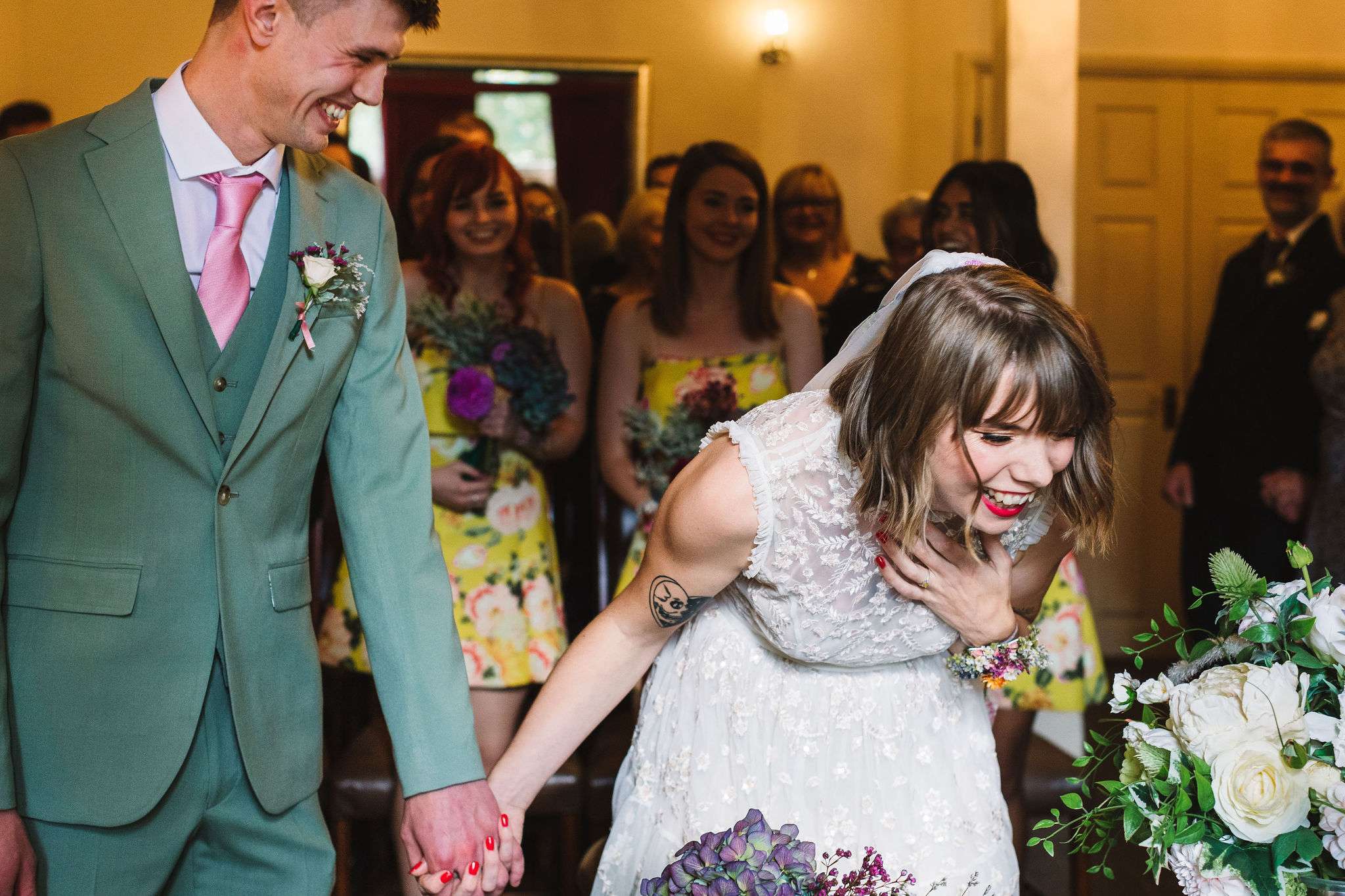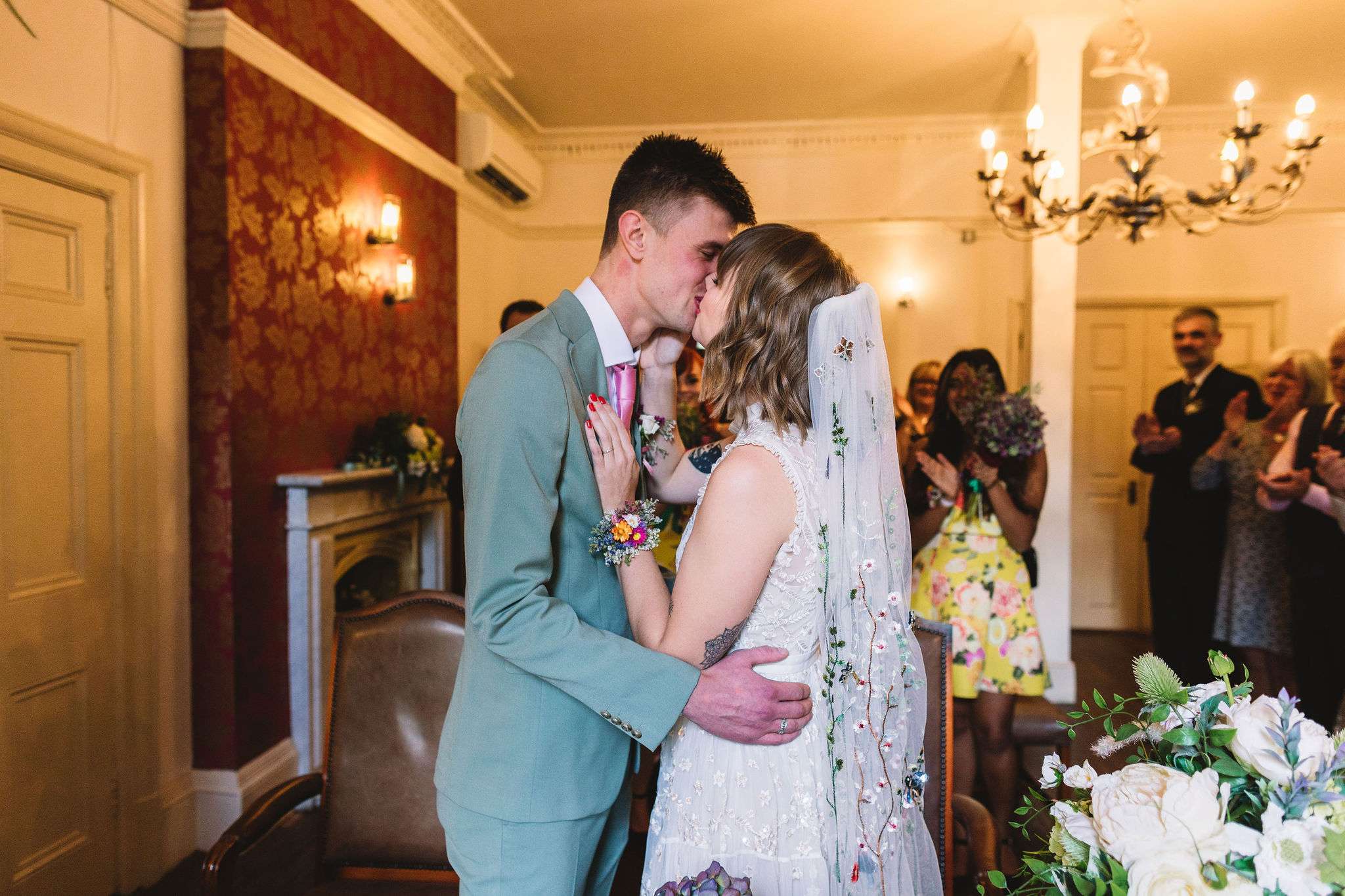 Their reception was held at Hop Kingdom in London, this nod to their love of skating was actually a happy accident – their original pub venue fell through a couple of weeks before. They did a lot of stuff themselves – they made all their decorations, from pom pom trimmed place mats to decorating plant its to fill with succulents and cacti. Jake sanded down an old skateboard to use as a guestbook and played DJ for the evening, and Suzanna took a flower arranging class in order to do her own flowers for the day, heading to Covent Garden Flower Market at 5am the day of the wedding and making bouquets, corsages and table flower arrangements themselves.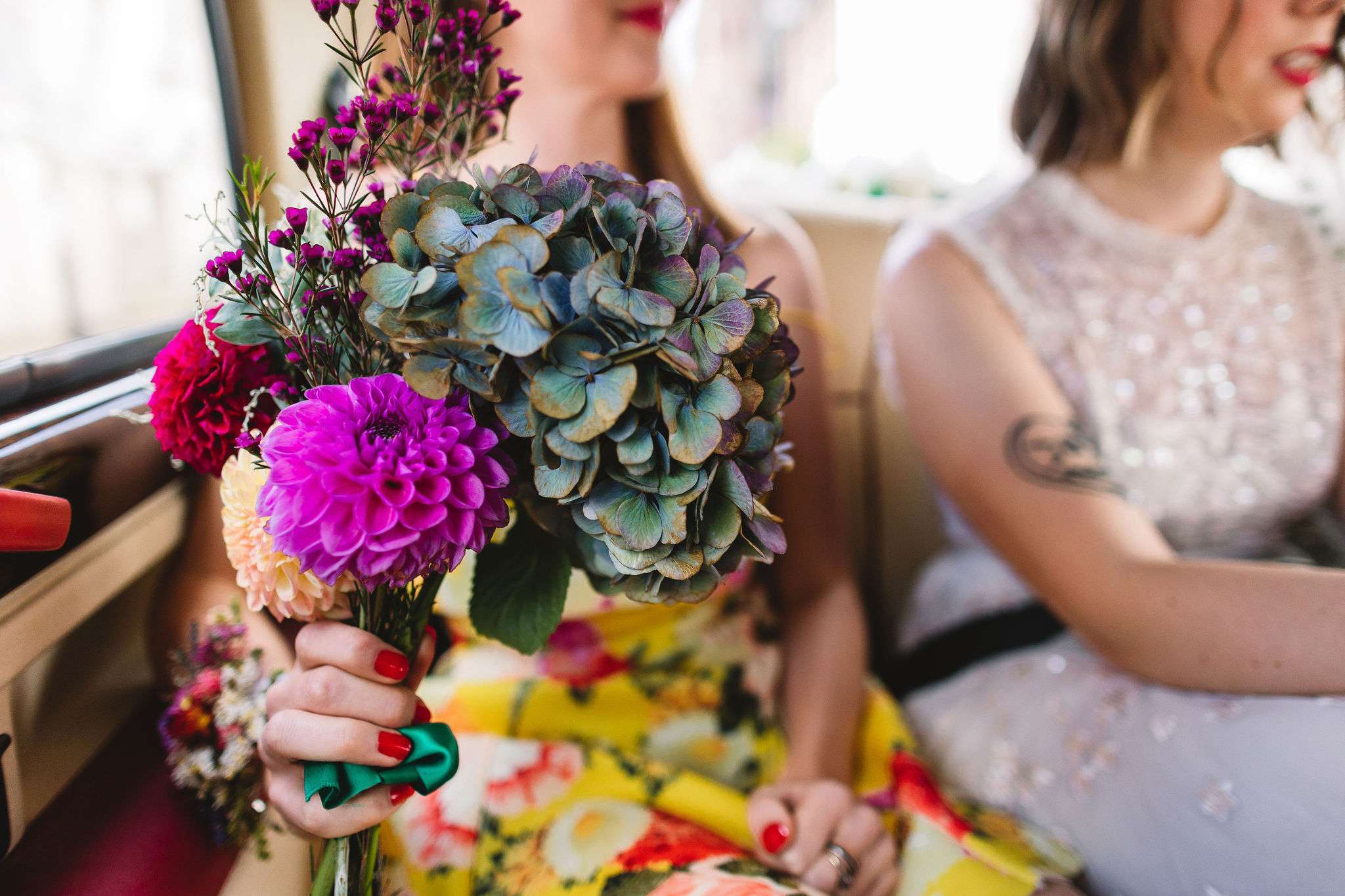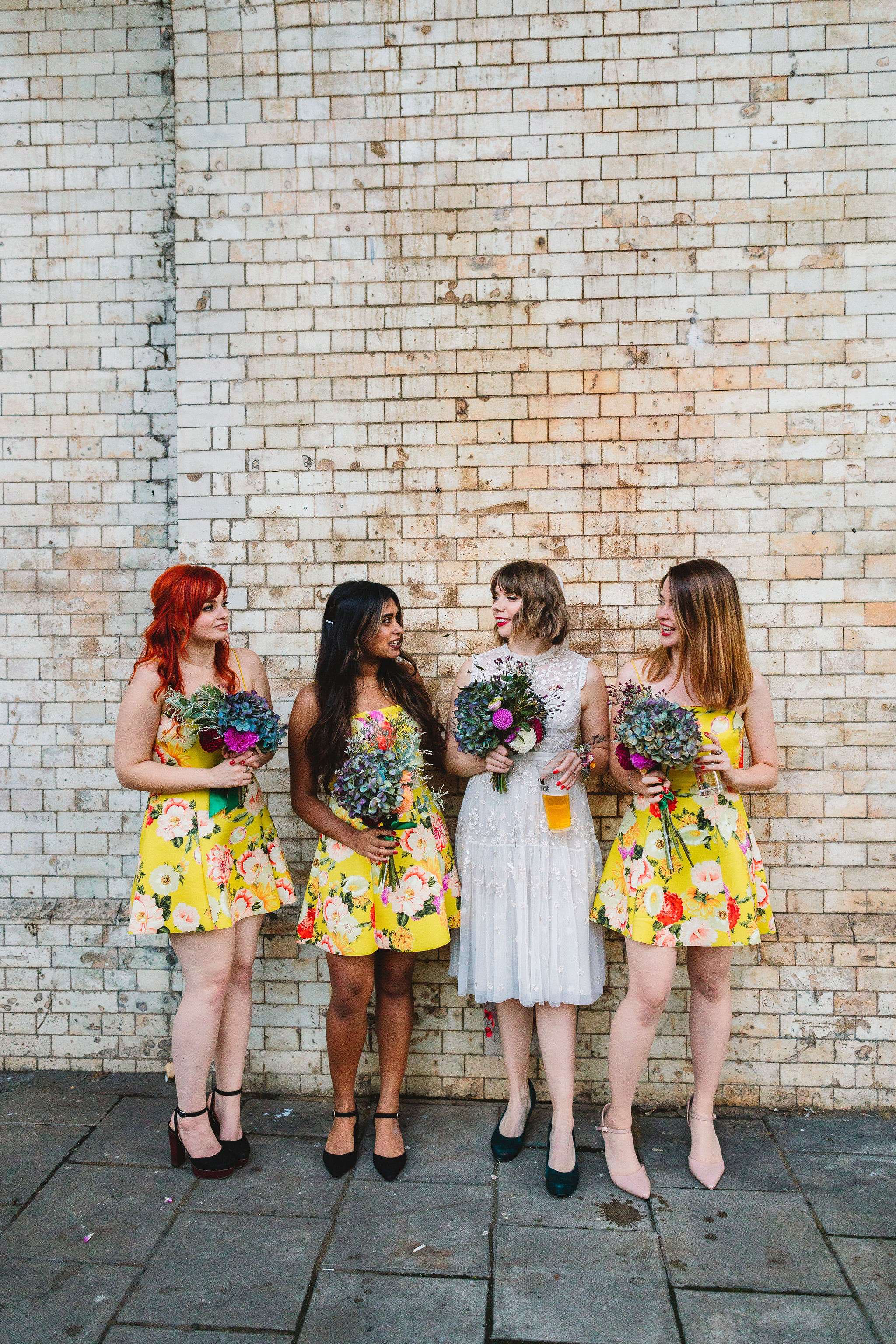 Apart from their honeymoon, which took up around £5,000 of their £12,000 budget, photography was the biggest single expense. They saved money by DIY'ing so many aspects, or getting help from their friends and family. For catering, they had a Mexican buffet and Franco Manca pizza later on which was inexpensive. They didn't spend a lot on their outfits; Suzanna wore a dress from Needle & Thread with a Crown and Glory veil, and Jake's suit was from Moss Bros. Instead of favours, they let people take the little plant pot and matchbox decorations they'd made, if they wanted a momento from the day.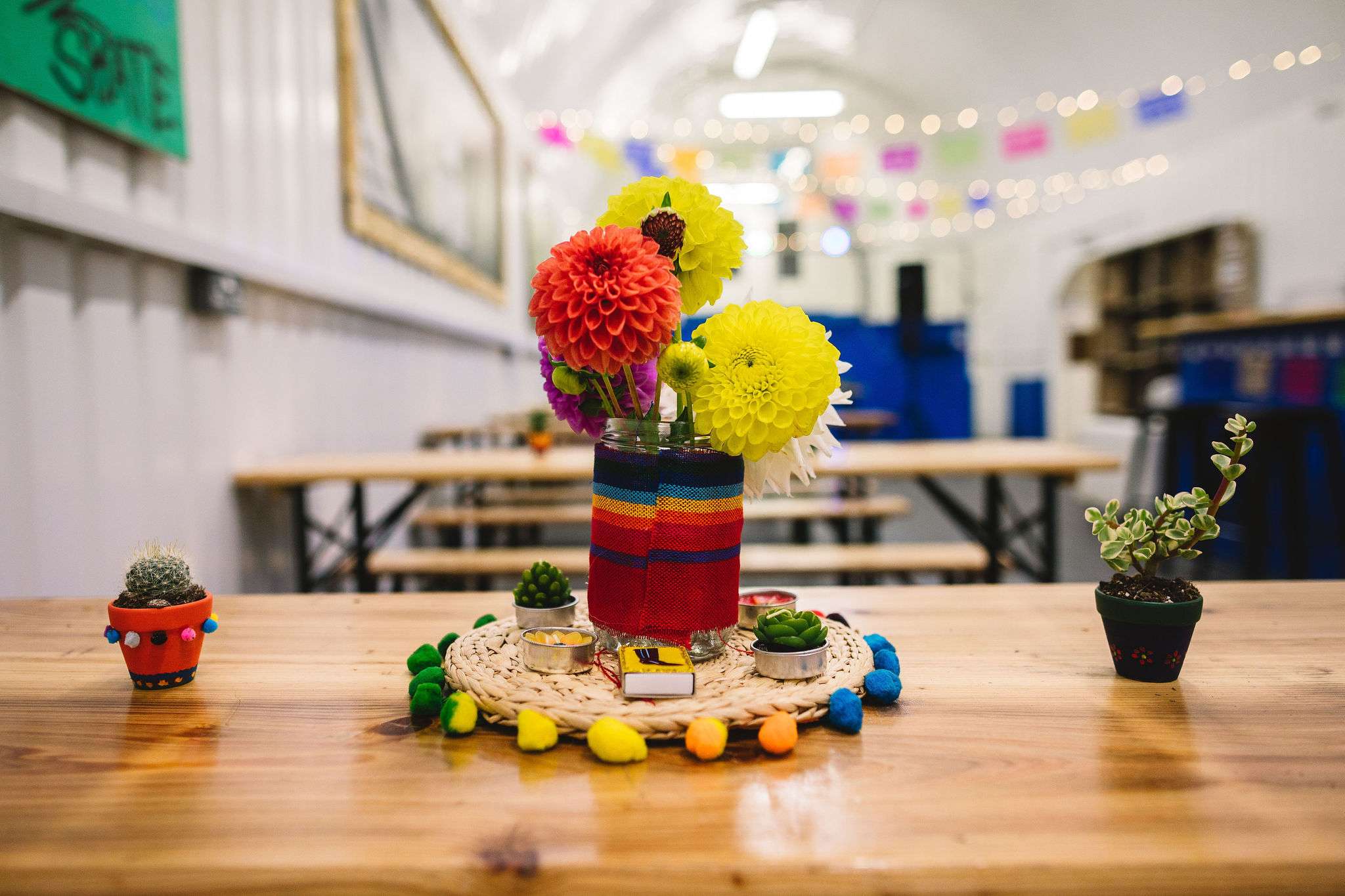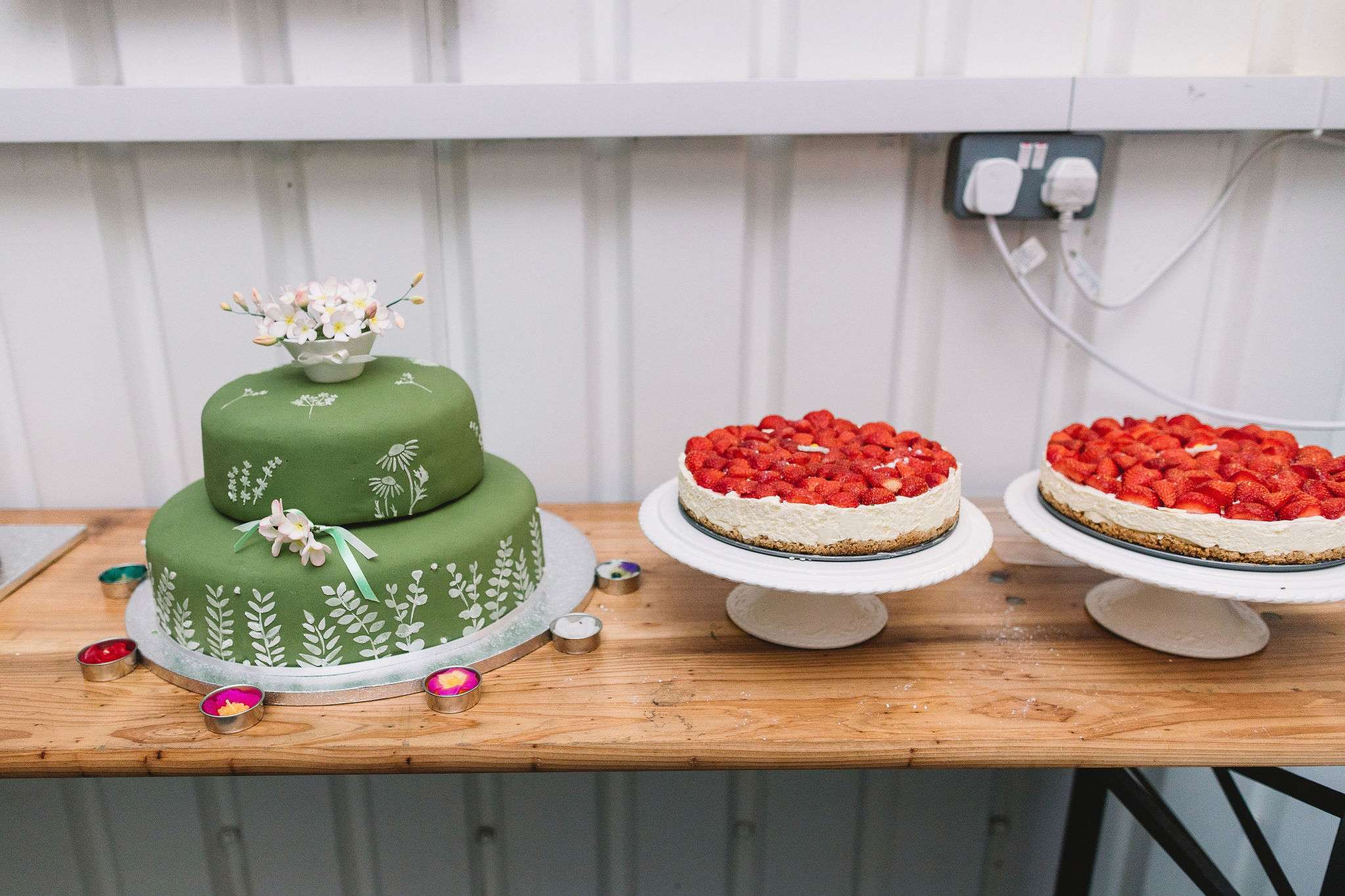 "Do some research before you set a budget," advised the bride. "We kind of pulled a figure out of thin air without really knowing how much the things we wanted cost and we pretty much doubled it. Also, things will go wrong but it will be fine and you'll still have a great day! Don't let small things affect you and focus on having fun."