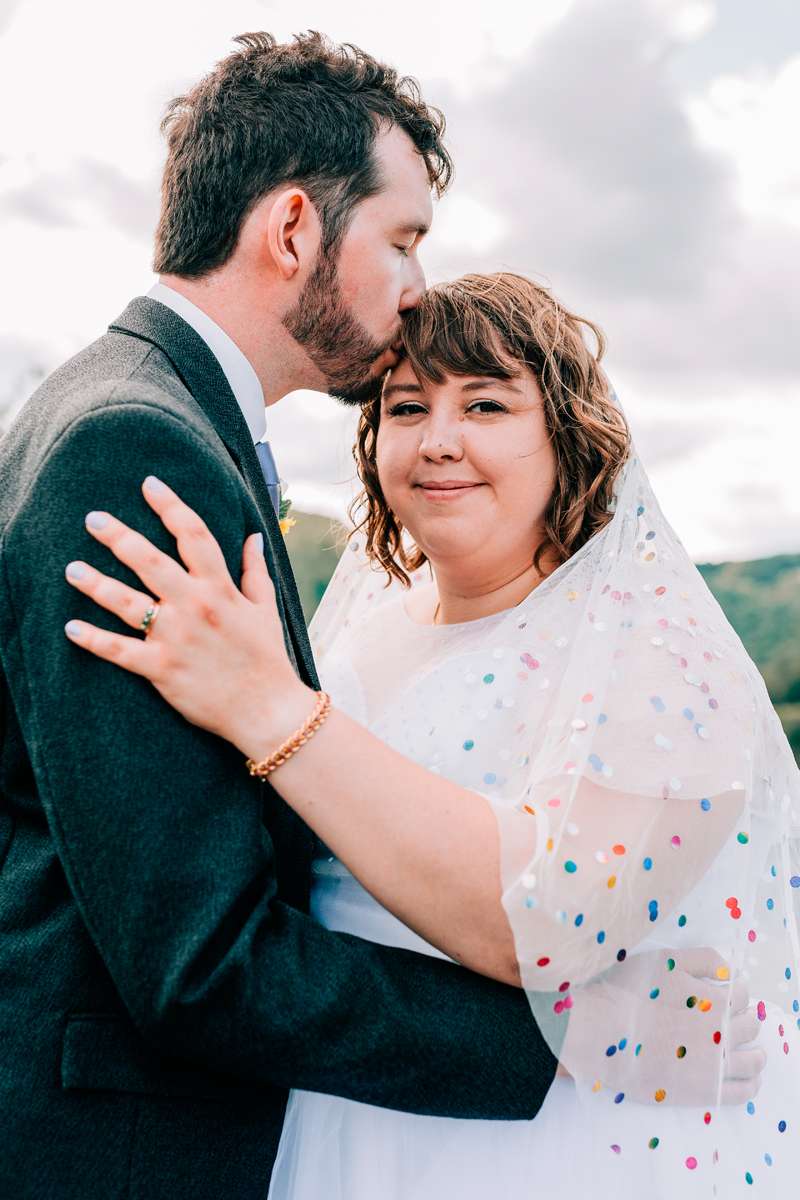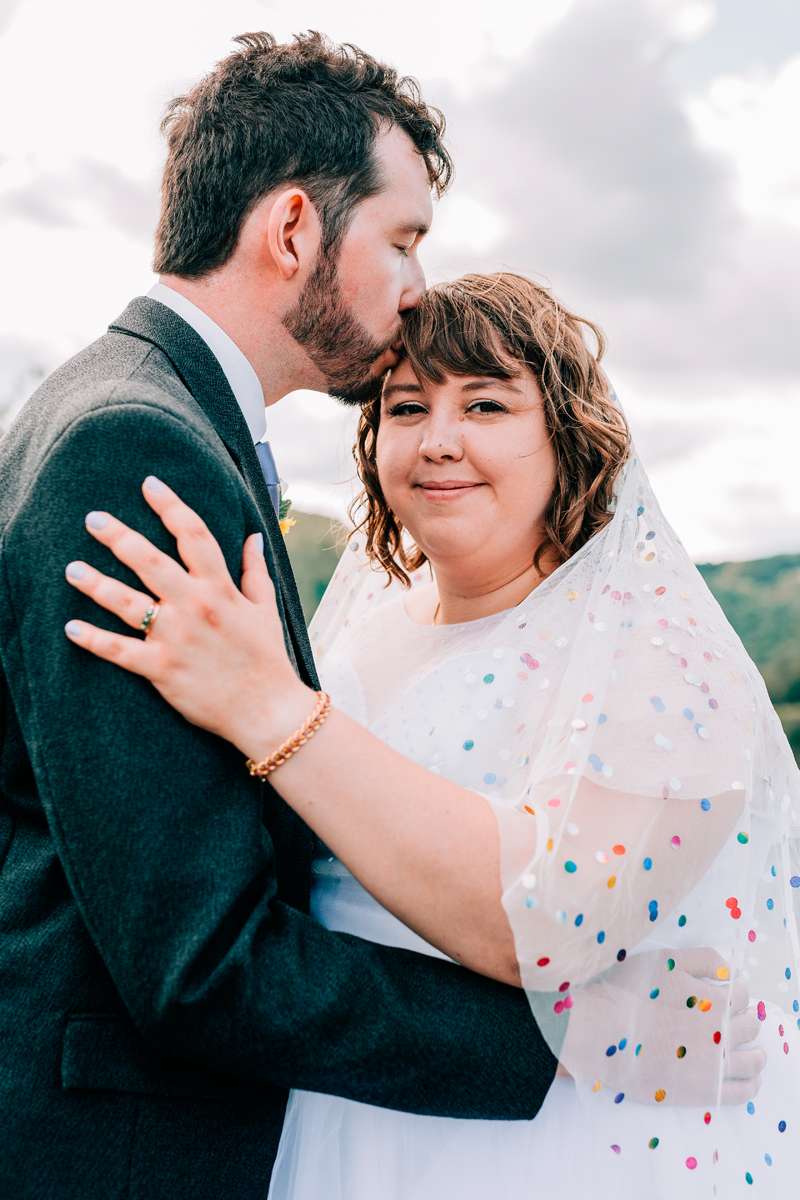 They chose a local village hall for their September wedding. This not only meant Bronia and Joe had a lovely blank canvas to decorate however they liked, but it was a really affordable option (£500 to have it from Friday morning to Sunday!) The groom wanted a really big wedding, but the bride wanted to elope, in the end they met in the middle (ahhh, the secret to a happy marriage right?!) and had something medium sized but relaxed and informal.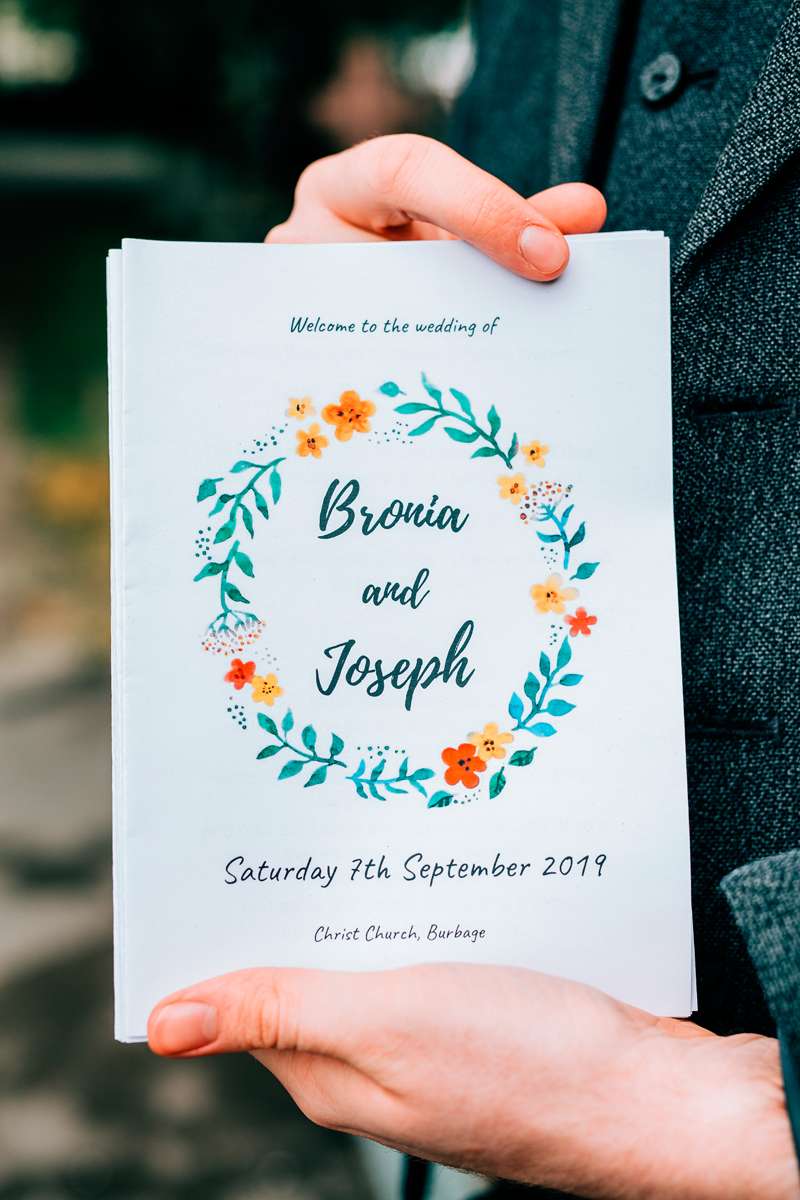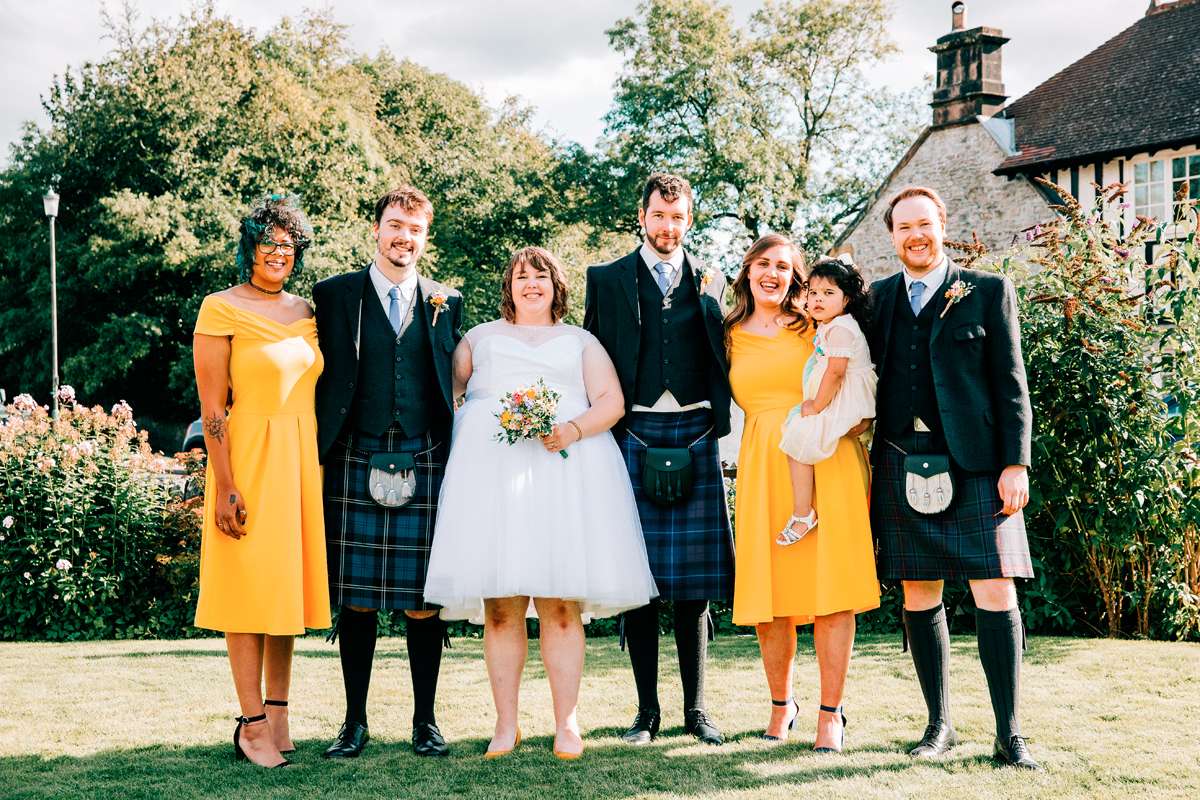 "We went for something small and relaxed" Bronia said. "When I was younger my parents would have BBQ's during the summer that would be super relaxed and go into the night with everyone just eating, drinking and have a good time."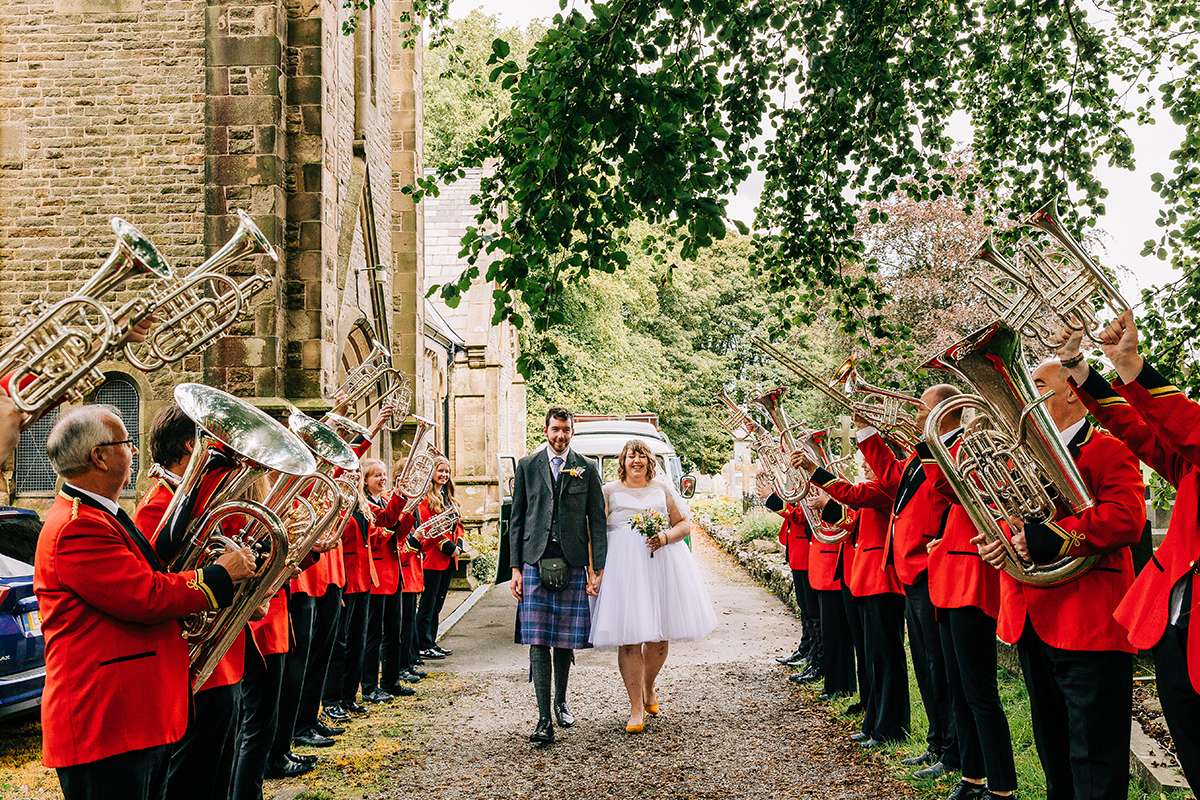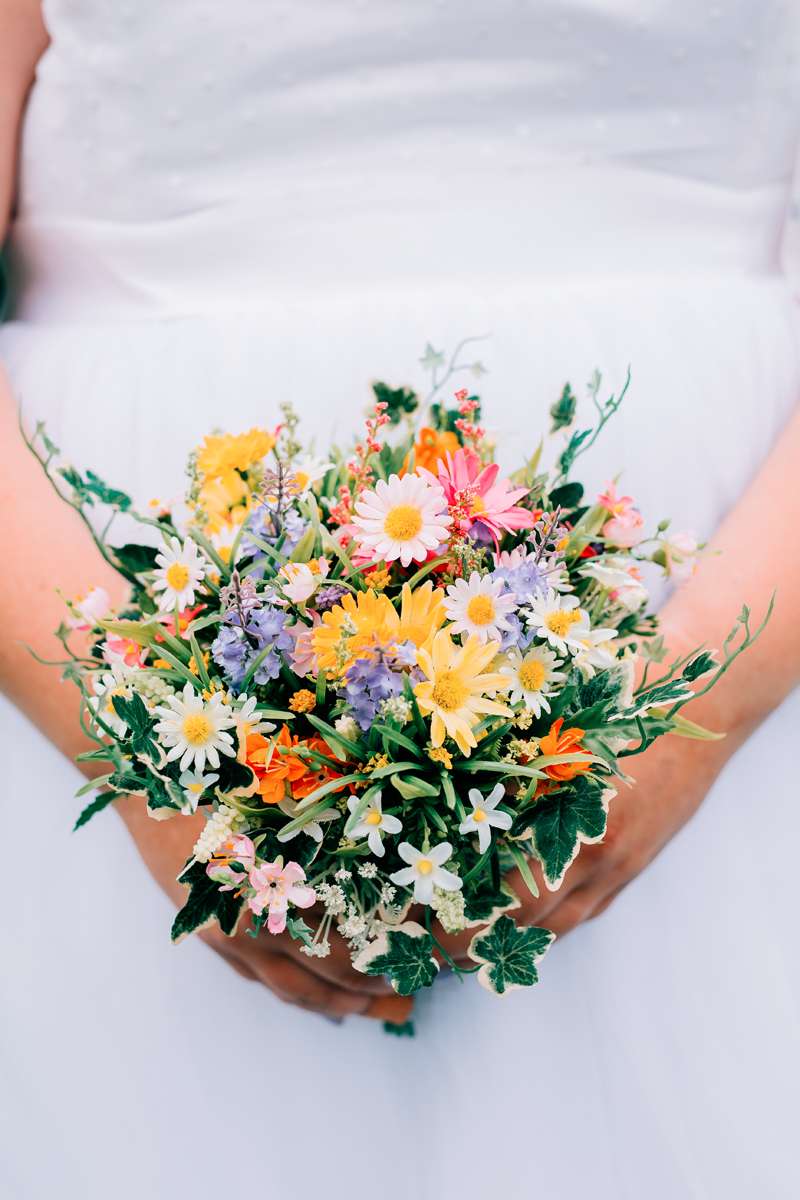 The couple, who are both in a brass band, obviously had to hire one as part of their ceremony. They also exited the church by walking through them as they played some of their favourite songs. "Lots of people commented on the brass band. Burbage Band is my band from home that I joined when I was 12 and introduced me to banding which lead me eventually to Joe. They played such a wonderful mix of music and they are so talented."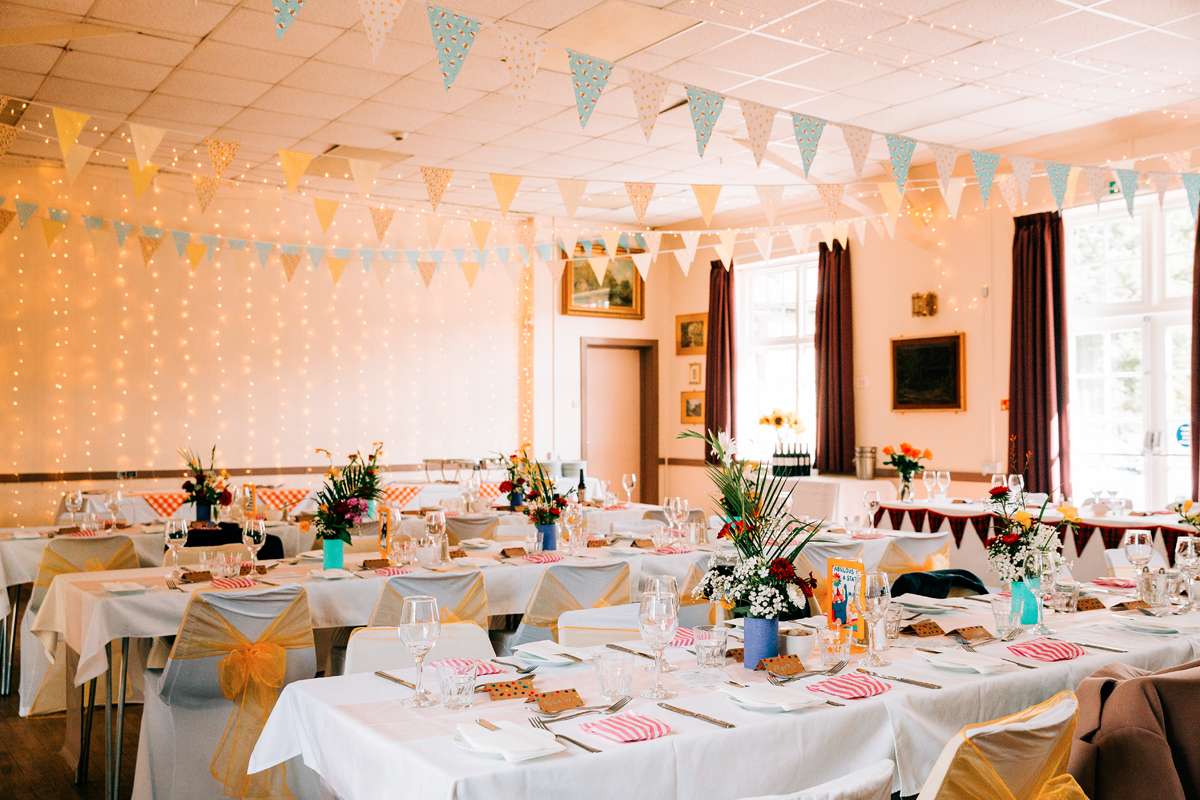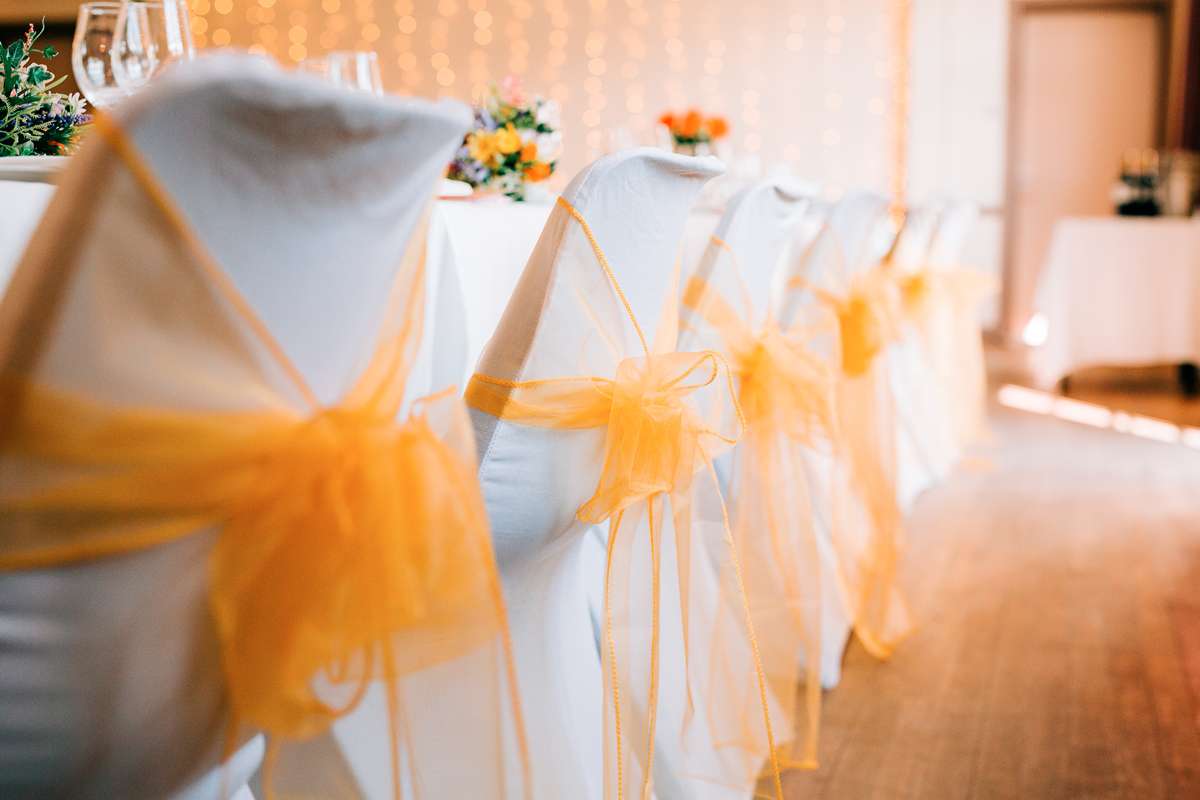 Bronia loved finding individual and unique items to incorporate into their colourful day. She used independent businesses and found a lot of things on Etsy. Her colourful polka dot veil was from the Rock n Roll Bride x Crown and Glory collection and her dress was made by Honeypie Boutique. Her mum made all the bunting and they spray painted IKEA frames and cans for the centrepieces. The flowers themselves were taken from the bride's mum's garden.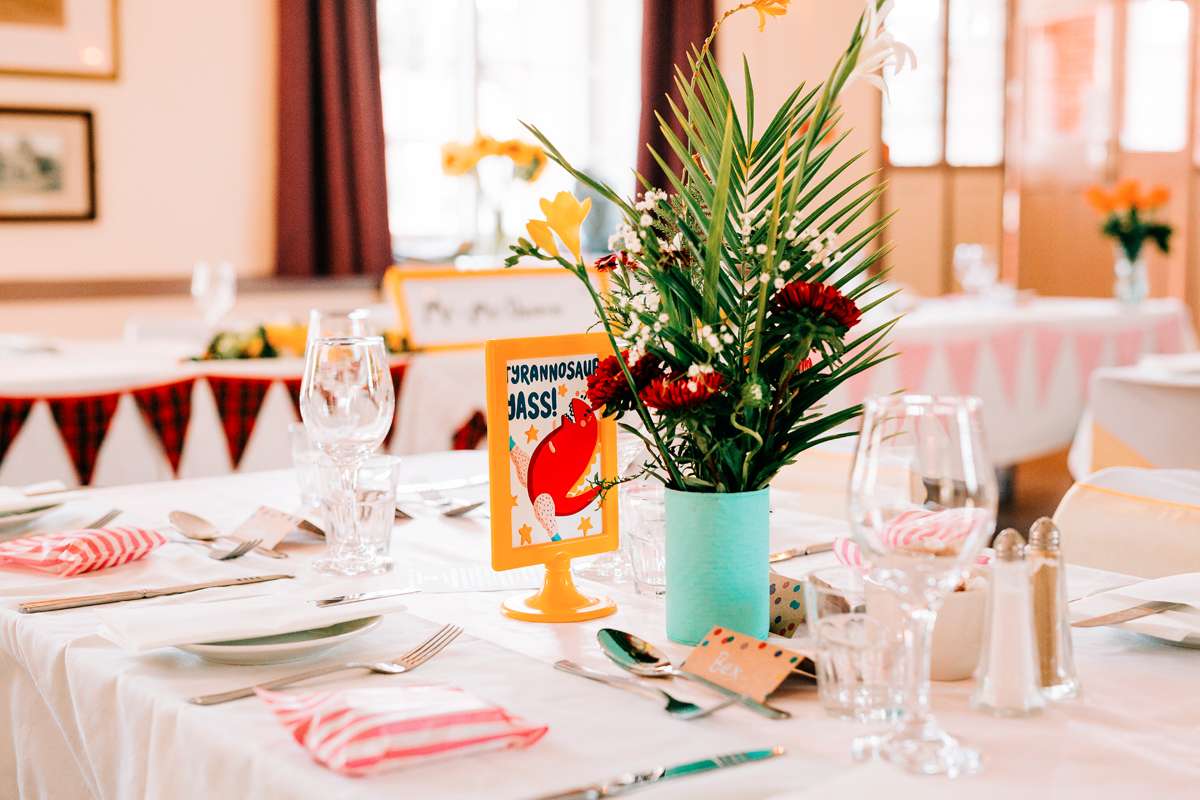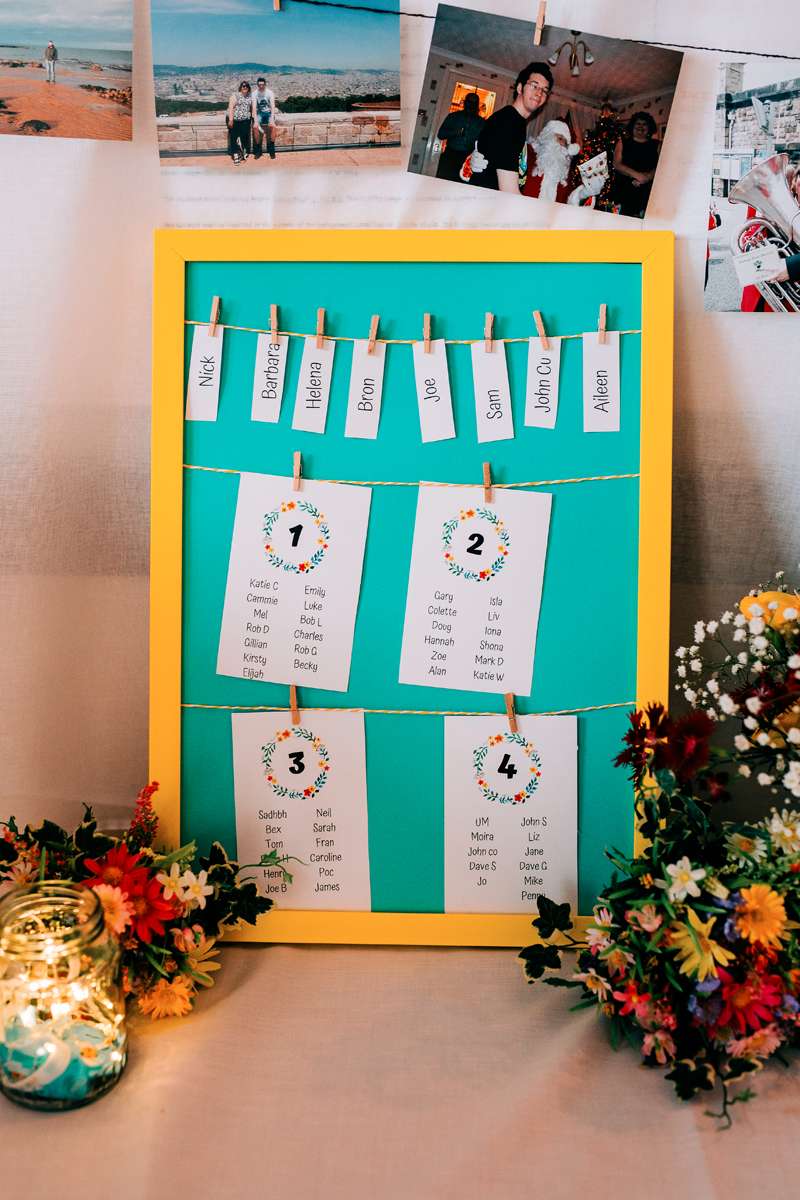 "I was really into the whole wedding thing but I struggled to find wedding things that I liked, which is why a lot of the things we bought were from Etsy or small businesses", she explained, "People commented on the day that the wedding had a really personal feel and felt like 'us' and I think that's because we found things that we liked and made us smile rather than traditional wedding items."
Their biggest savings were on the bride's outfit and the venue, so they were able to allocate more budget to the thing that was most important to them – getting great photos.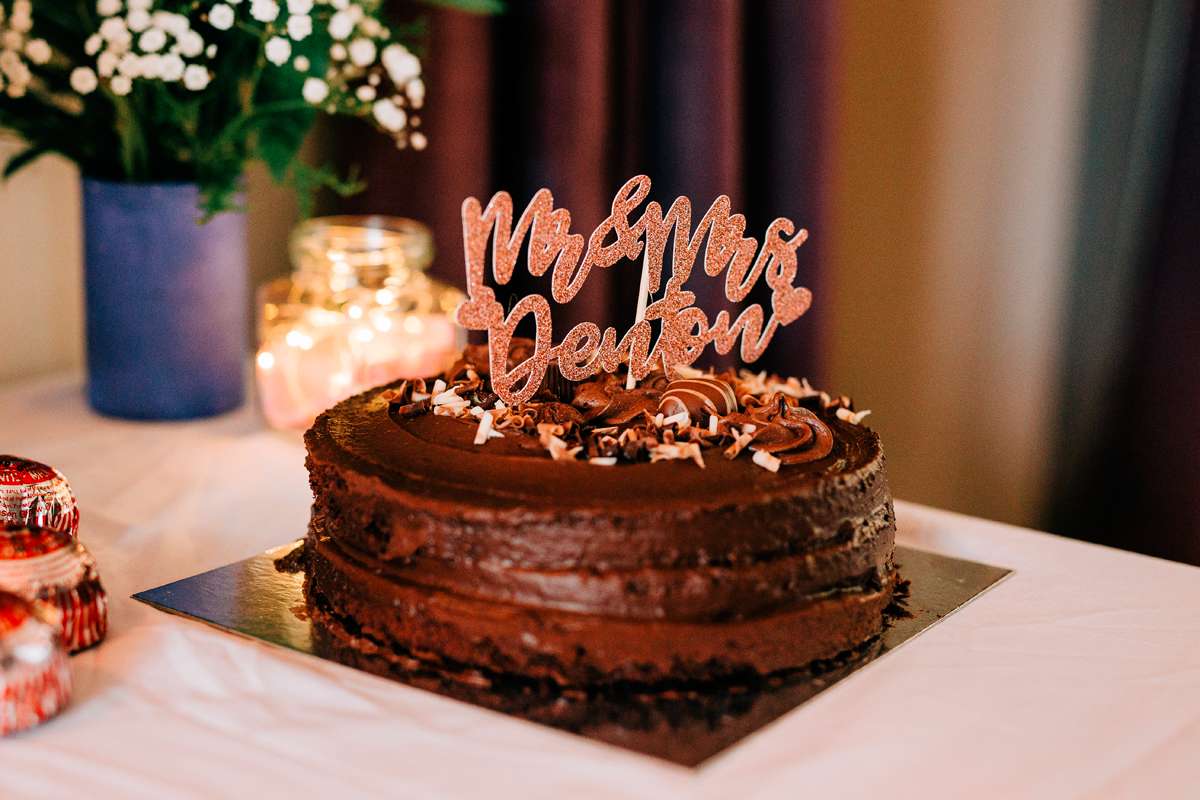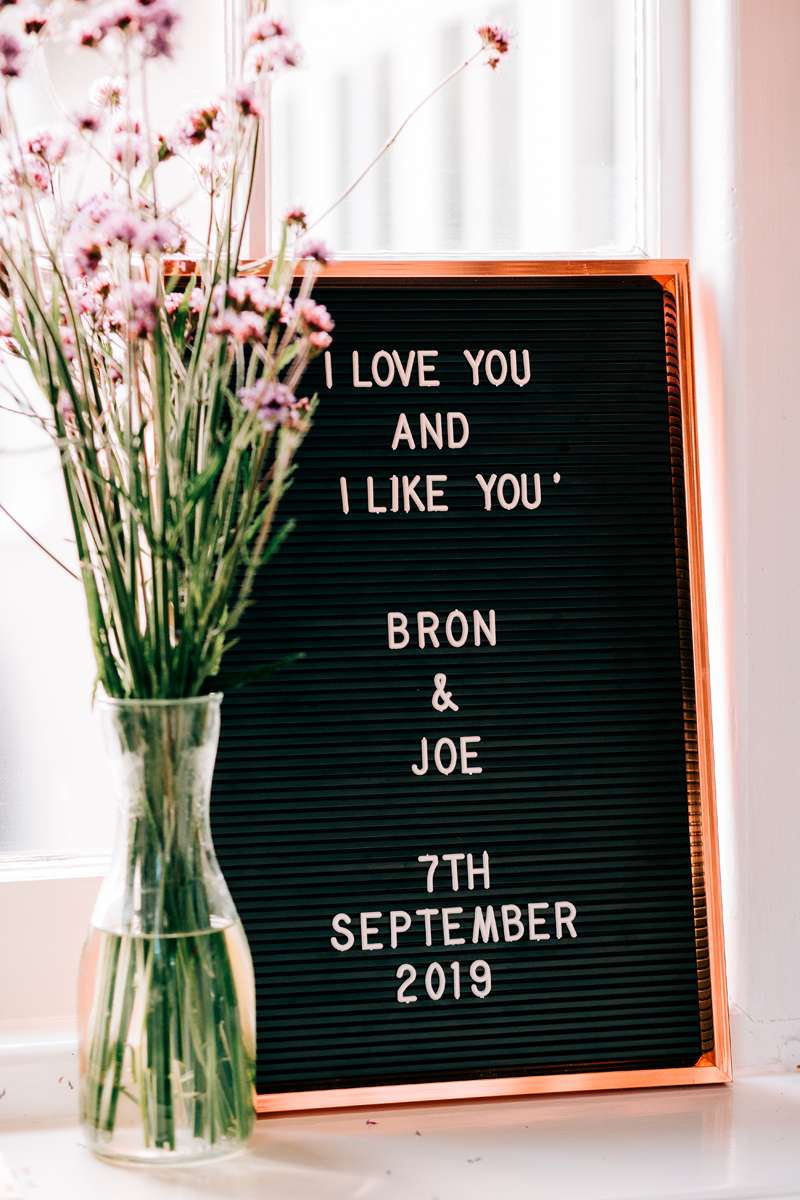 "Our final advice to other couples is to ban the word 'should' and do things how you want", she concluded. "I had no time for hearing about what we should or should not do, it's your day, make it special for you. Also, if you can let go and have someone you trust take point on the day, do it! My sister is an events coordinator at a hotel so does weddings all the time (and is also generally bossy!) on the day she was on top of it all and making sure everyone was where they needed to be and things were running as they should(ish) and I don't know what I would have done without someone keeping me right."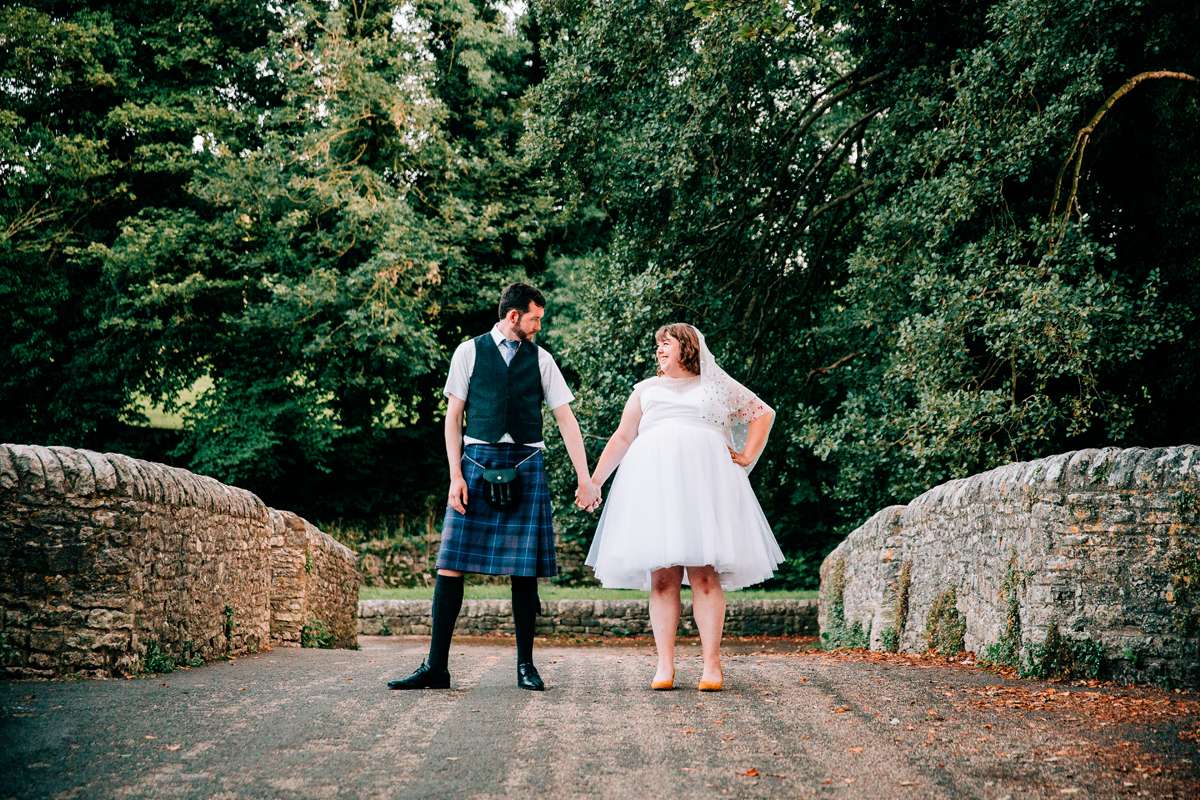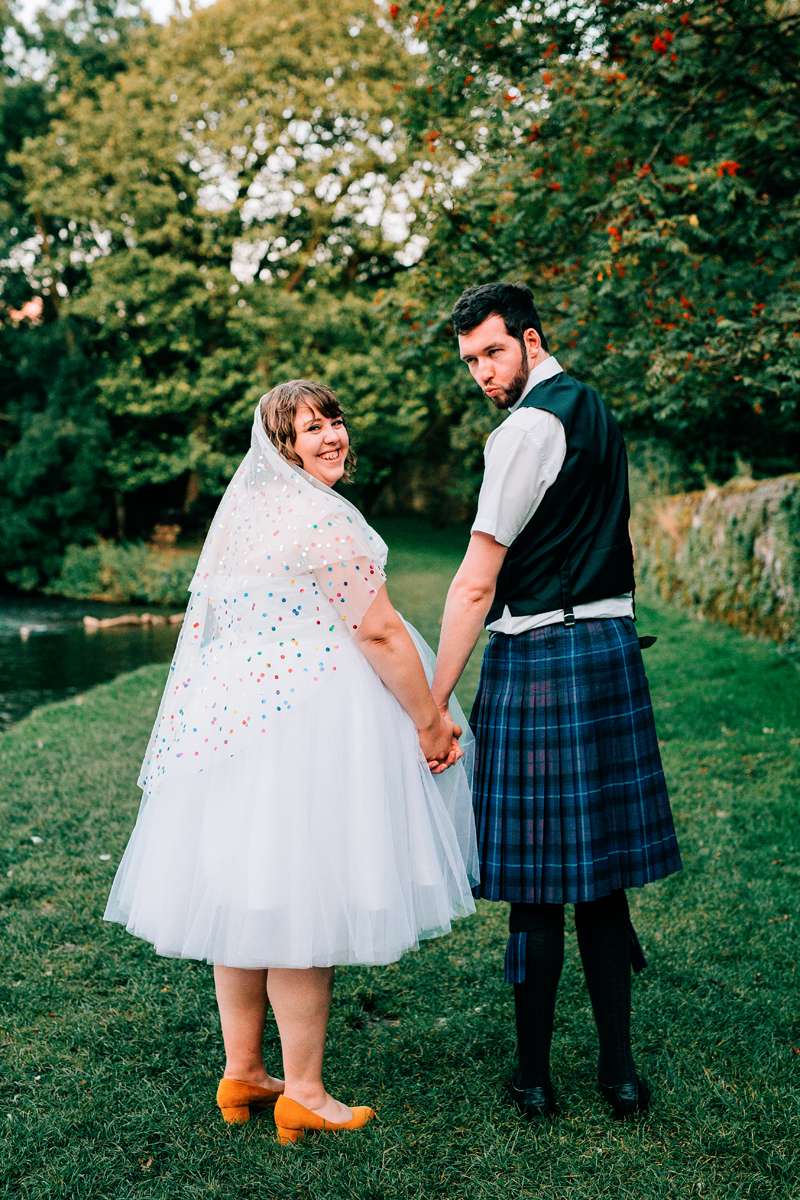 "Also, If you live in Scotland and are getting married in a Church in England make sure you leave plenty of time to get everything sorted. We were given the wrong information a year before the wedding so ended up with a mad dash in the days before the wedding to make sure that it was all legal!"