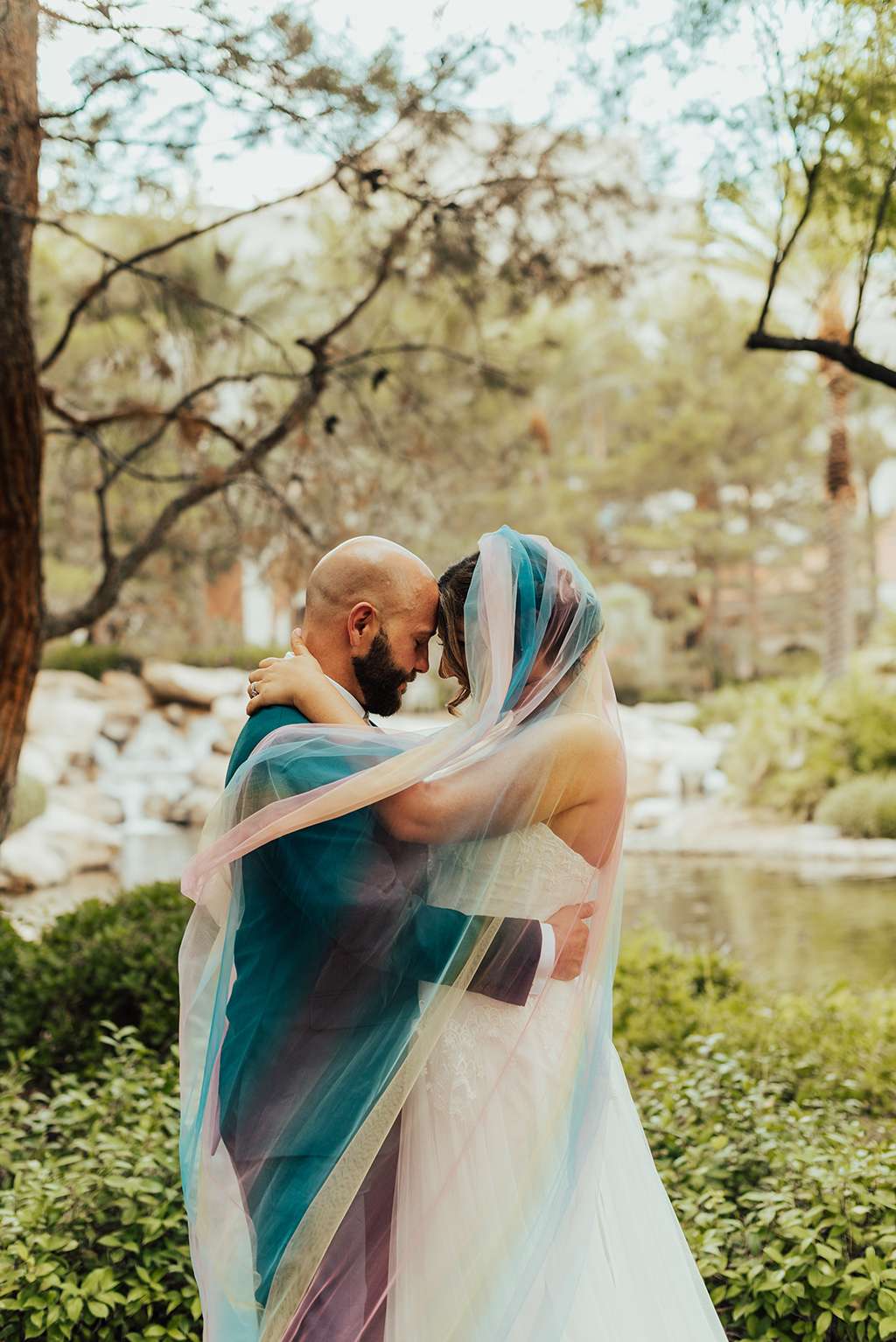 Raquel and Chris found inspiration absolutely everywhere for their September wedding, and as such, ended up with a pick 'n mix theme based on all the things they love! They didn't worry if things went together or suited anything else – they just decided to have subtle details of the things they love or that meant something to them.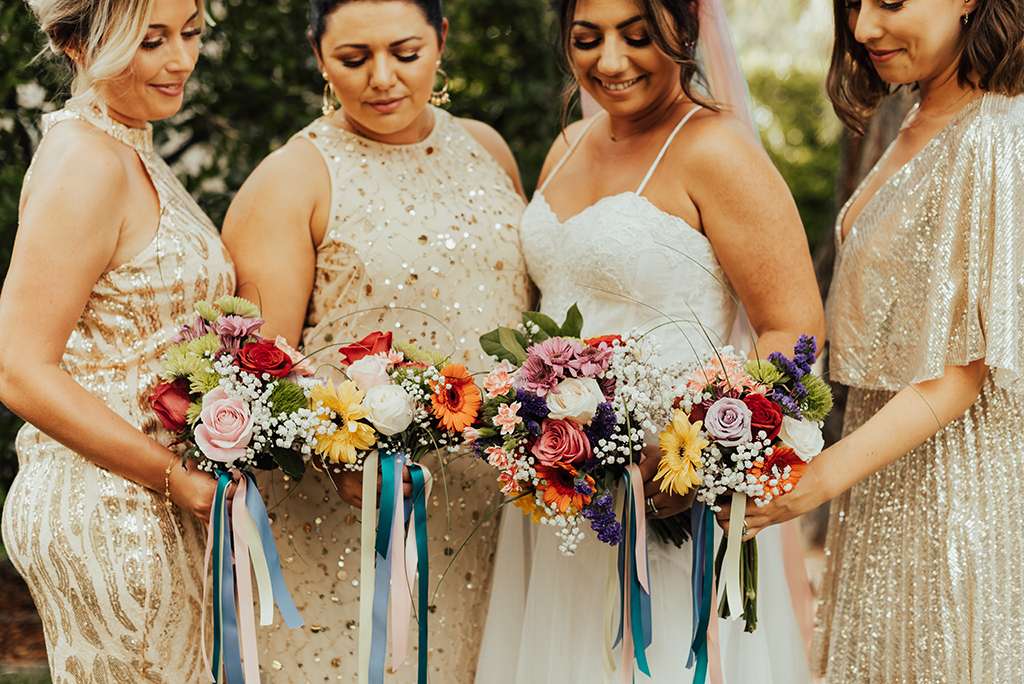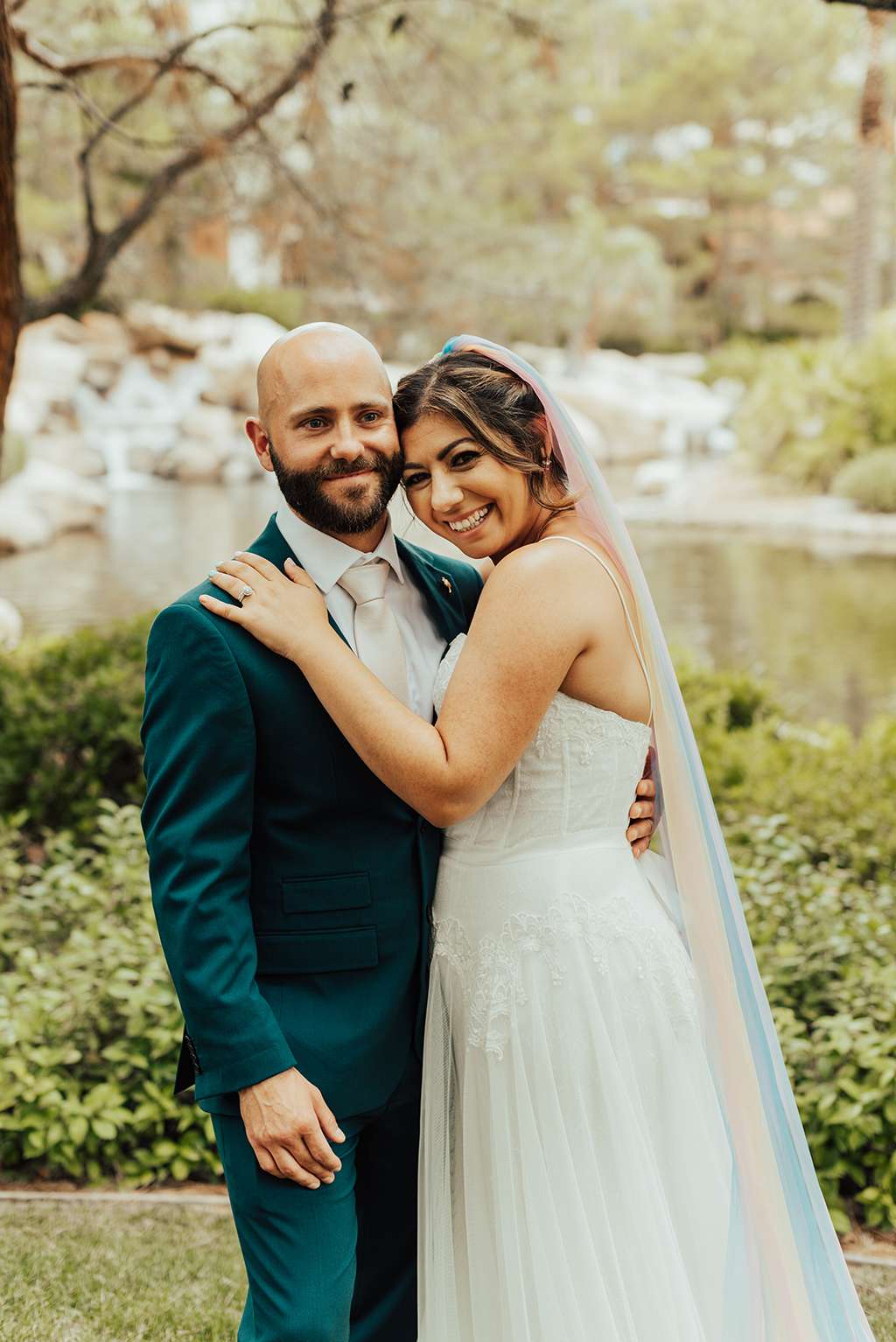 They both love to travel, so first on their agenda was to make a trip out of their big day – and where in the world could they do it where anything goes? Only Vegas, of course! They added a trip to LA and Joshua Tree with a couple of their pals before their wedding at the JW Marriott in Las Vegas, and they were so glad they did – it made the lead up to the big day even more magical. "Planning a wedding in a place we'd never been before and only having the picture in our minds to go on, it was incredible to see it come together on the day and exceed our expectations." said Raquel.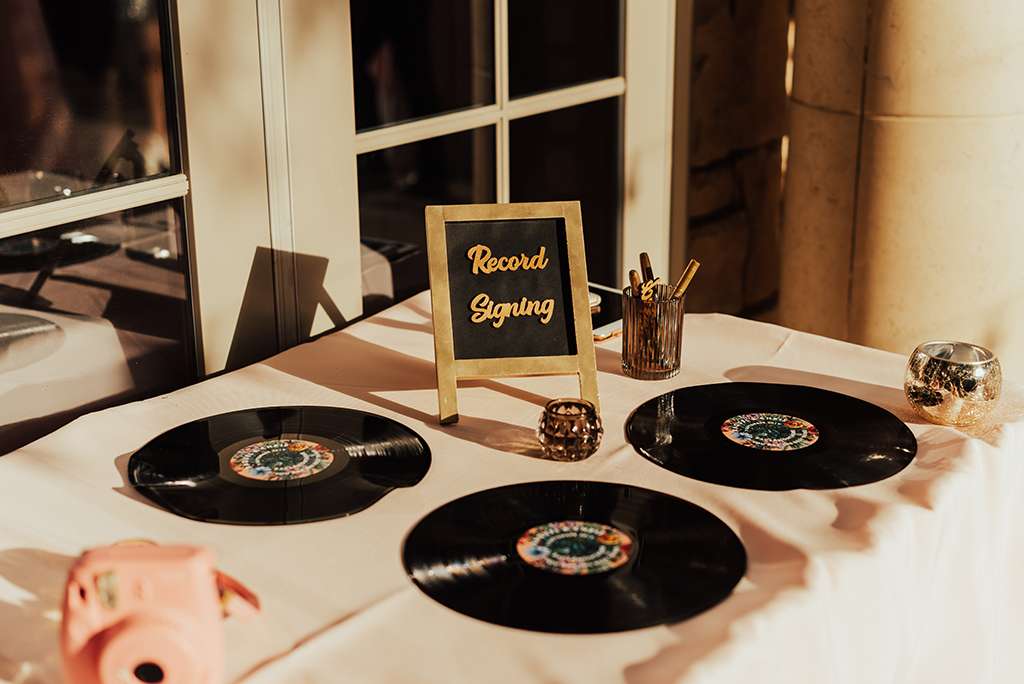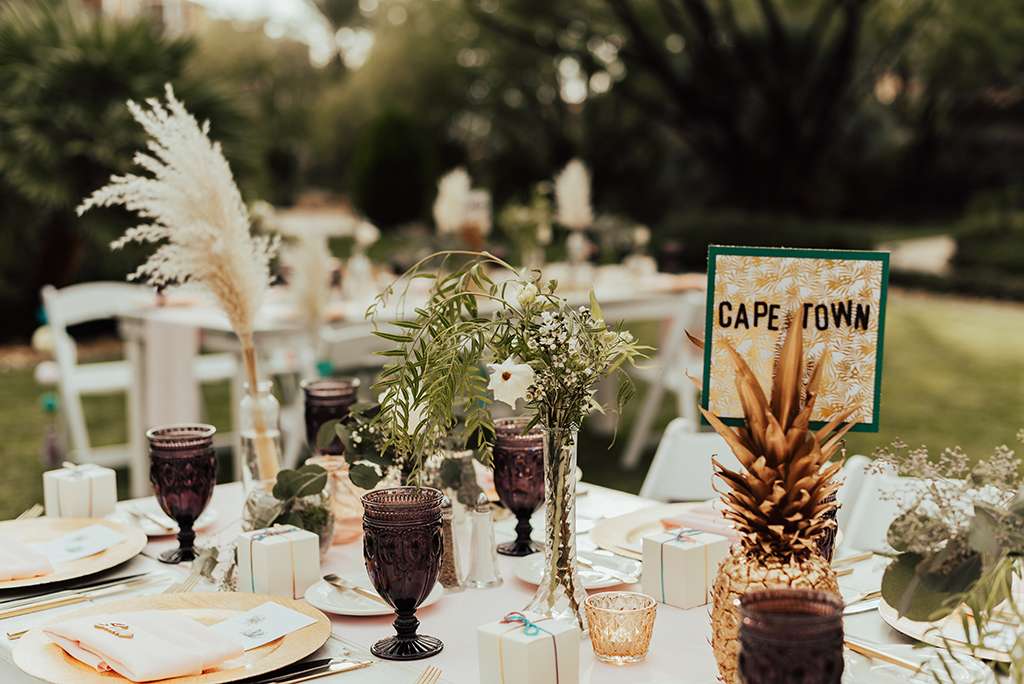 Despite the usual destination wedding stresses of communicating with suppliers in different time zones and figuring out logistics, they rolled with the punches and didn't sweat the small stuff! They hired tableware and decor from a company out of a catalogue and hoped for the best, they didn't fixate on having a single colour palette and they even managed to DIY their own decor, shipping out a big box of stuff ahead of time to ensure things not only had a personal touch, but to save money to boot. "It was a stressful 72 hours sending off that big box of decor we'd spent so long crafting and worrying that it would arrive smashed to bits," said Raquel, "but it all worked out fine and if it hadn't, we knew it wouldn't be the end of the world!"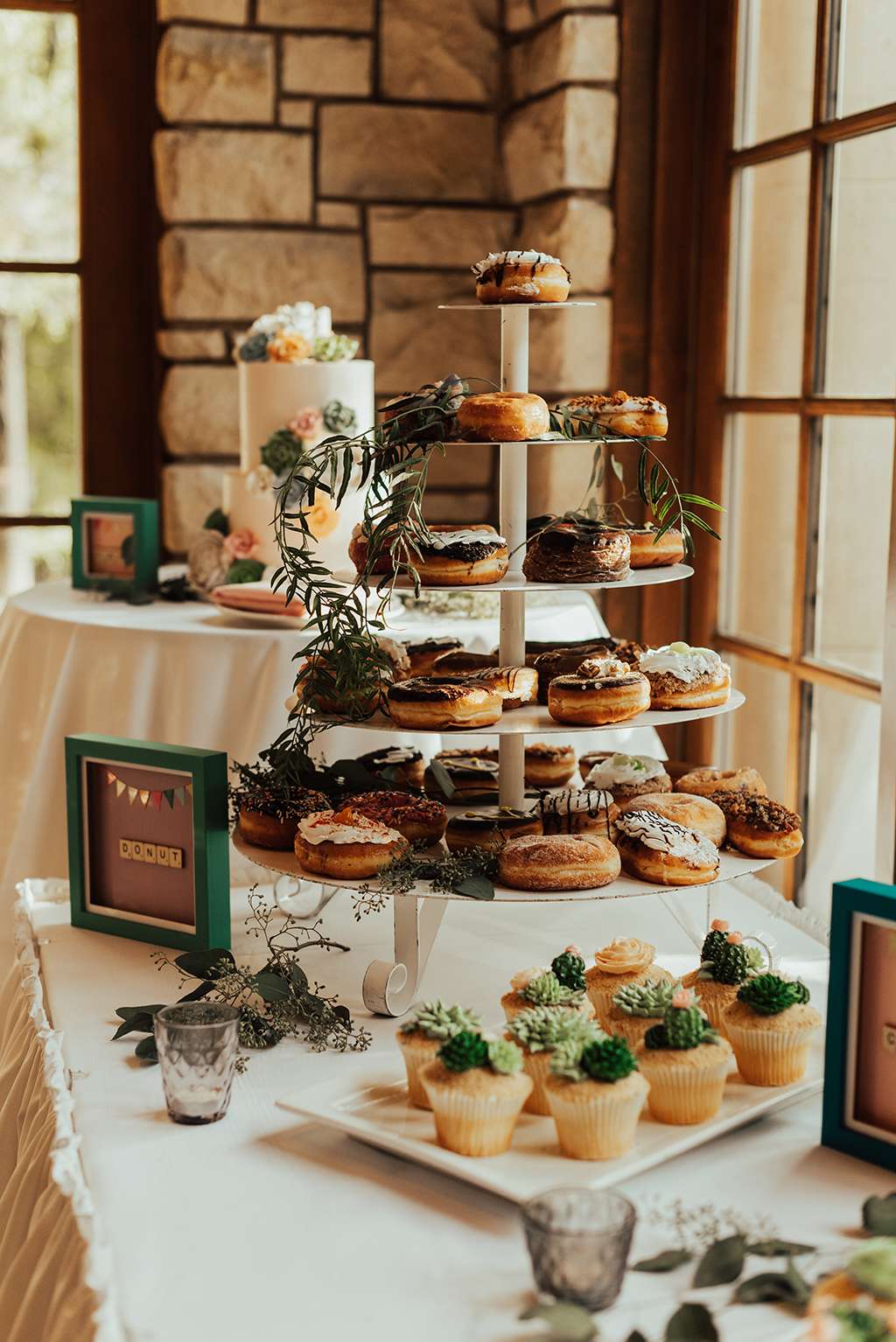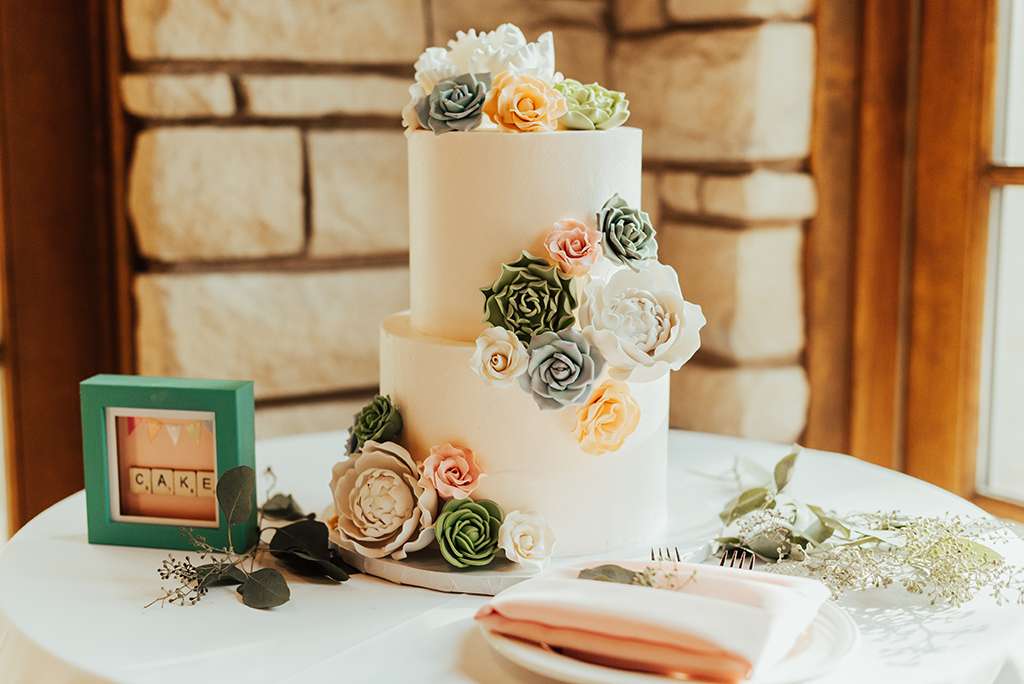 They made hanging pompoms for chair decorations, spray painted real pineapples gold for their table decorations and made tea light holders out of drawing pins. They put together a a vinyl guestbook as a nod to Chris' vocation as a music producer. In the days leading up to the wedding they hit up a local flower market to make their own bouquets and donut shop for a DIY dessert cart. To save money as well, they took out a half-day photography and videography package, cutting the hours down to just the ceremony and half the reception.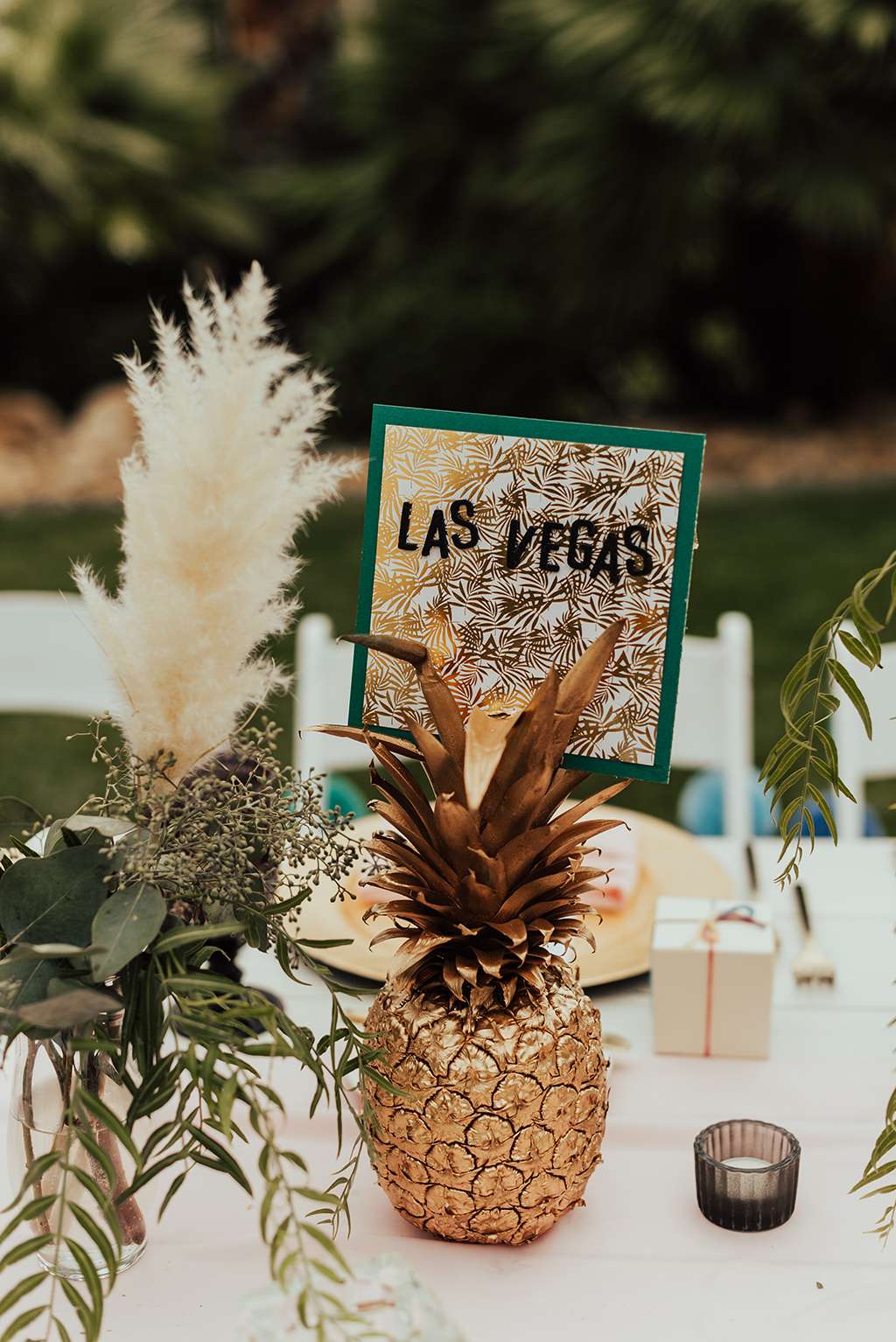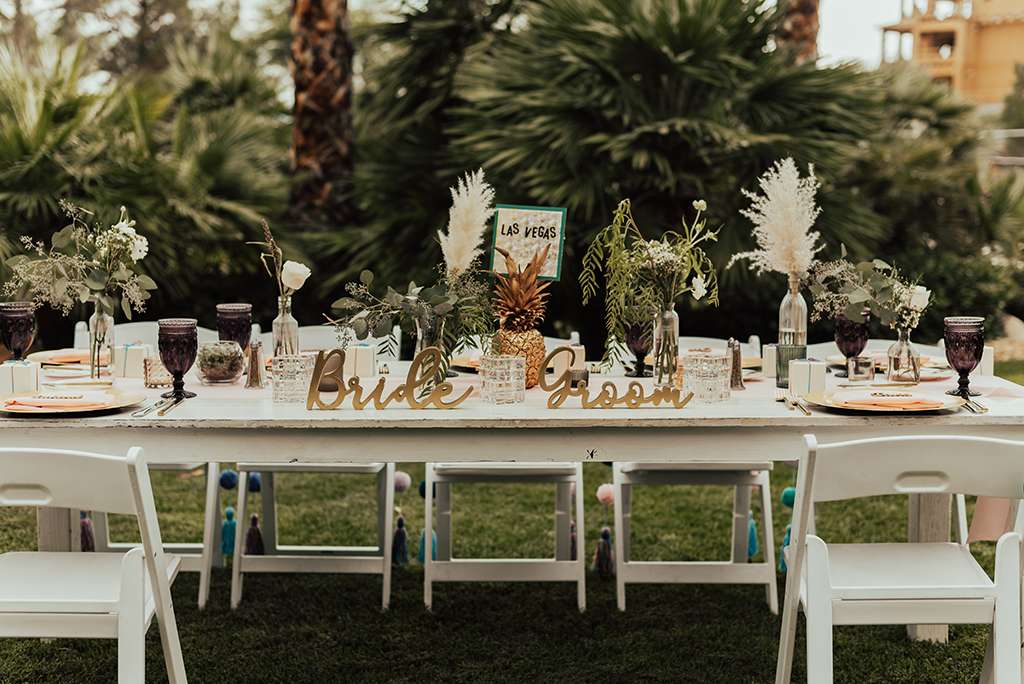 "Most people will say that they wished they'd had a videographer, so in order to be able to get everything we wanted into budget, we knew we had to be thrifty with the coverage. I think having your photographer covering everything from getting ready, to the reception party and having your videographer just cover the big moments is more than enough and can save you a few pennies. There are loads of ways to save money, even if you are having a wedding abroad."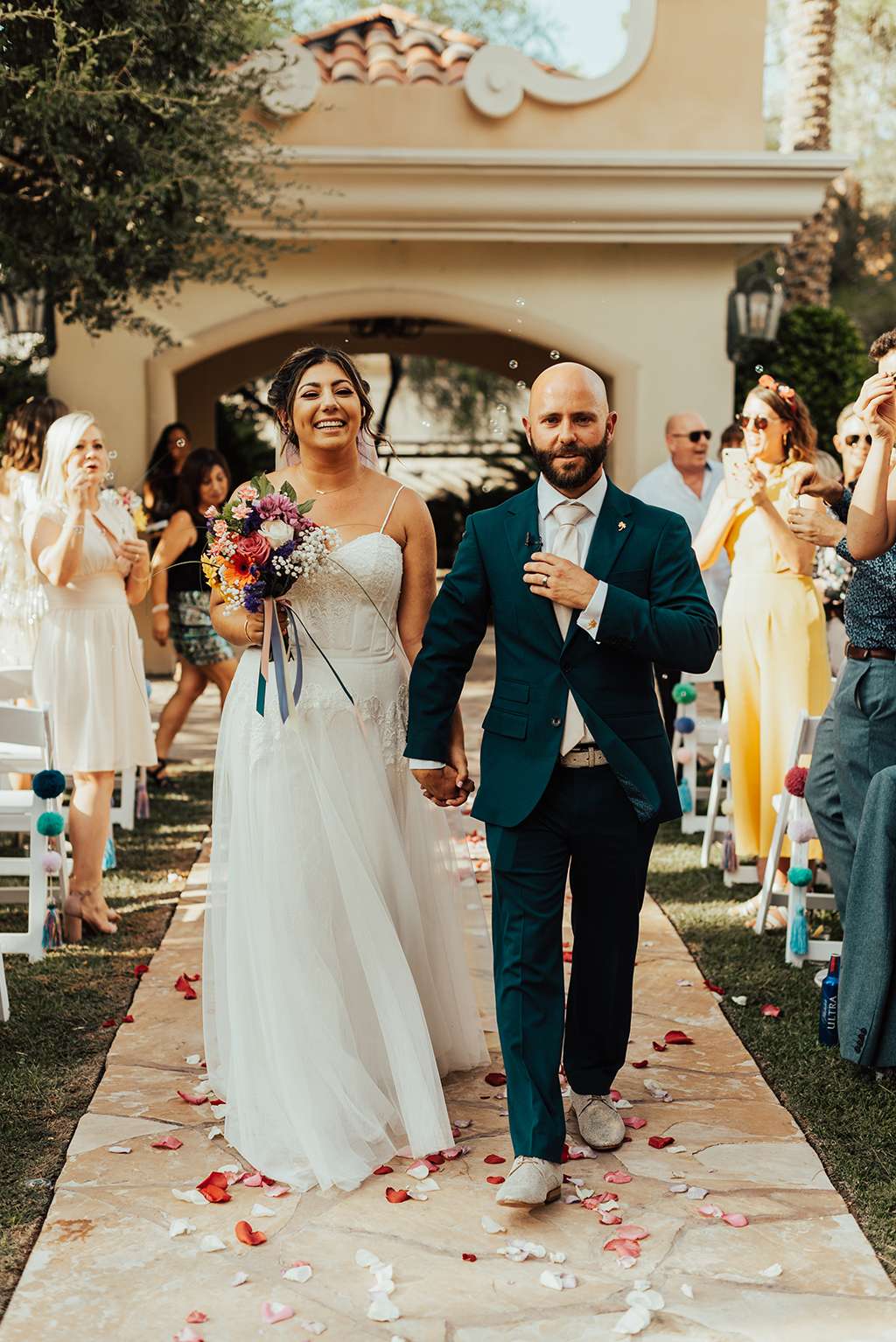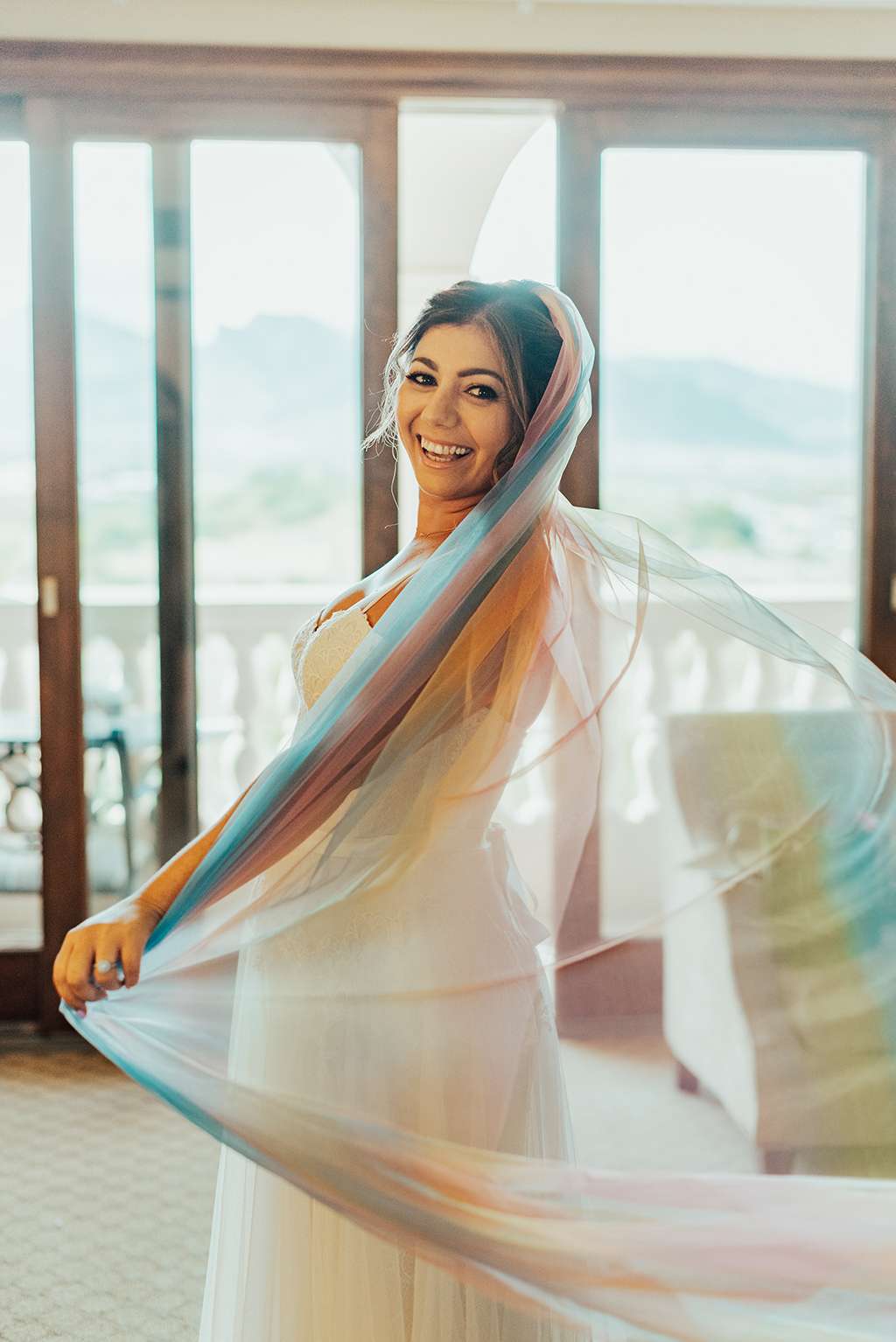 The most special moment of the day, was having Raquel's mum surprise her in being able to come to the wedding at all! "It was heartbreaking when we announced that we wanted a destination wedding and my mum wouldn't be able to come," said Raquel, "but she was supportive so we went ahead and planned it anyway. Fast forward to the day before the wedding and my sister surprised me in her hotel room – my mum was hiding in the bathroom and I fell to bits when I saw her! As my dad had sadly passed away some time before, being able to have her and my sister there to walk my down the aisle was just the most special thing." Chris also surprised Raquel with messages from her loved ones in South Africa and New Zealand in his speech, where more happy tears ensued!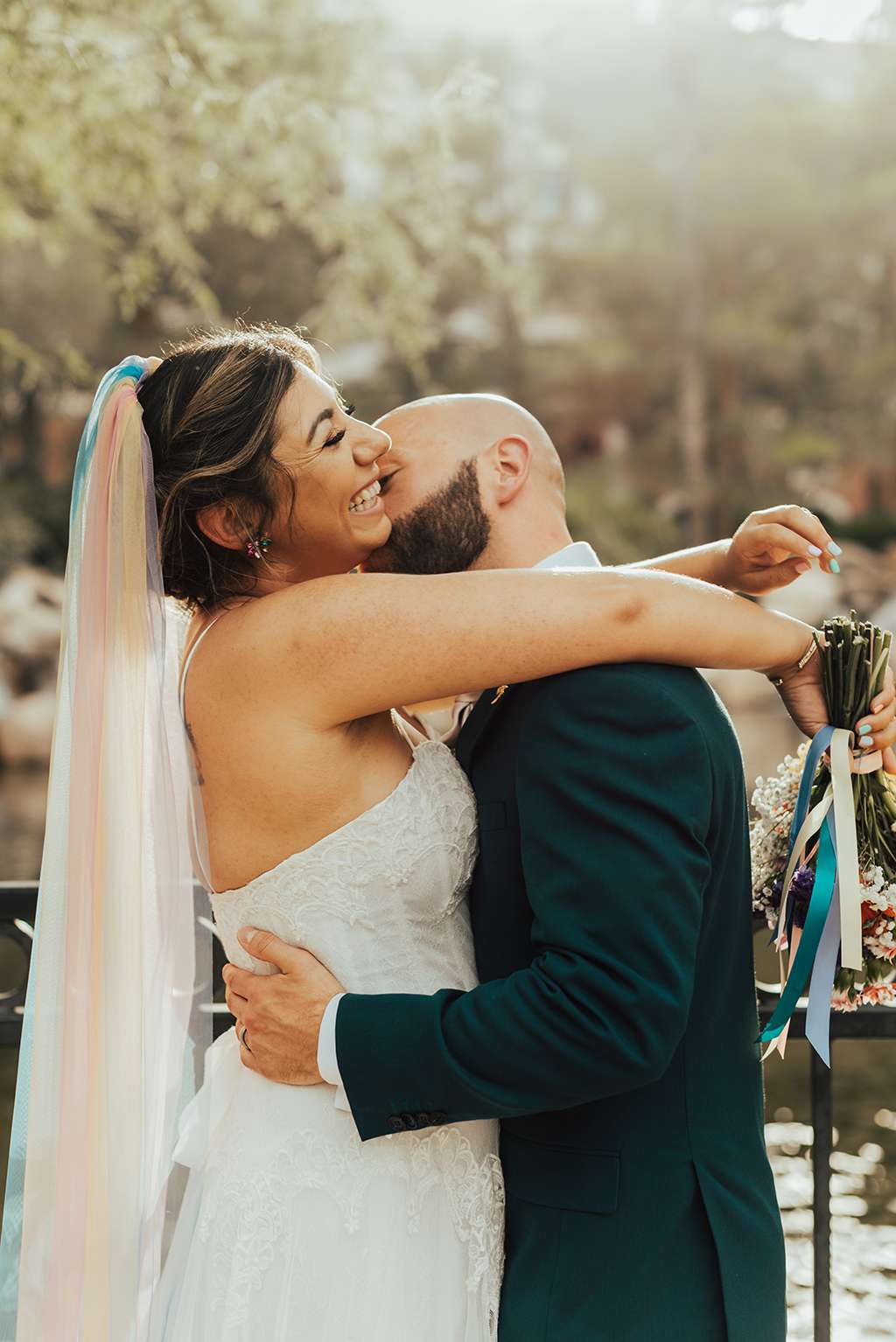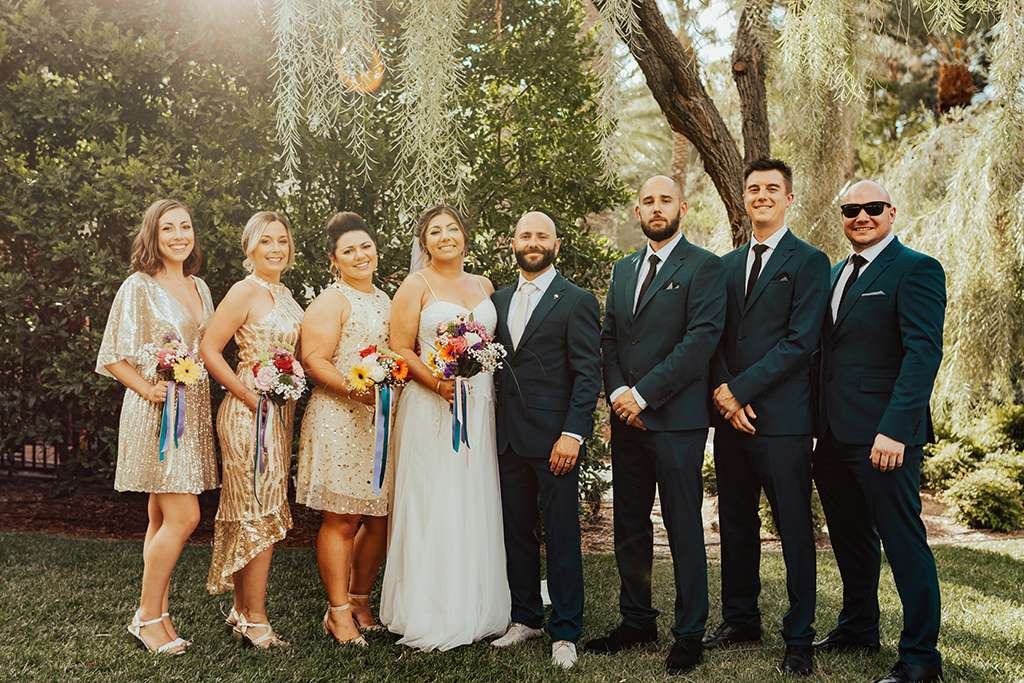 "Think about adding in things to make the day really personal to you," Raquel advises future Rock n Roll brides. "And don't sweat the small stuff – if things don't 'go' together but you still love them, I say sod it and do it anyway! When the Rock n Roll Bride x Crown and Glory veil collection came out halfway through my planning, the Over the Rainbow veil literally blew my f*cking mind… so I had to have it! The vision you start with and what you end up with can completely evolve, and that's OK – it's OK if things don't match!"