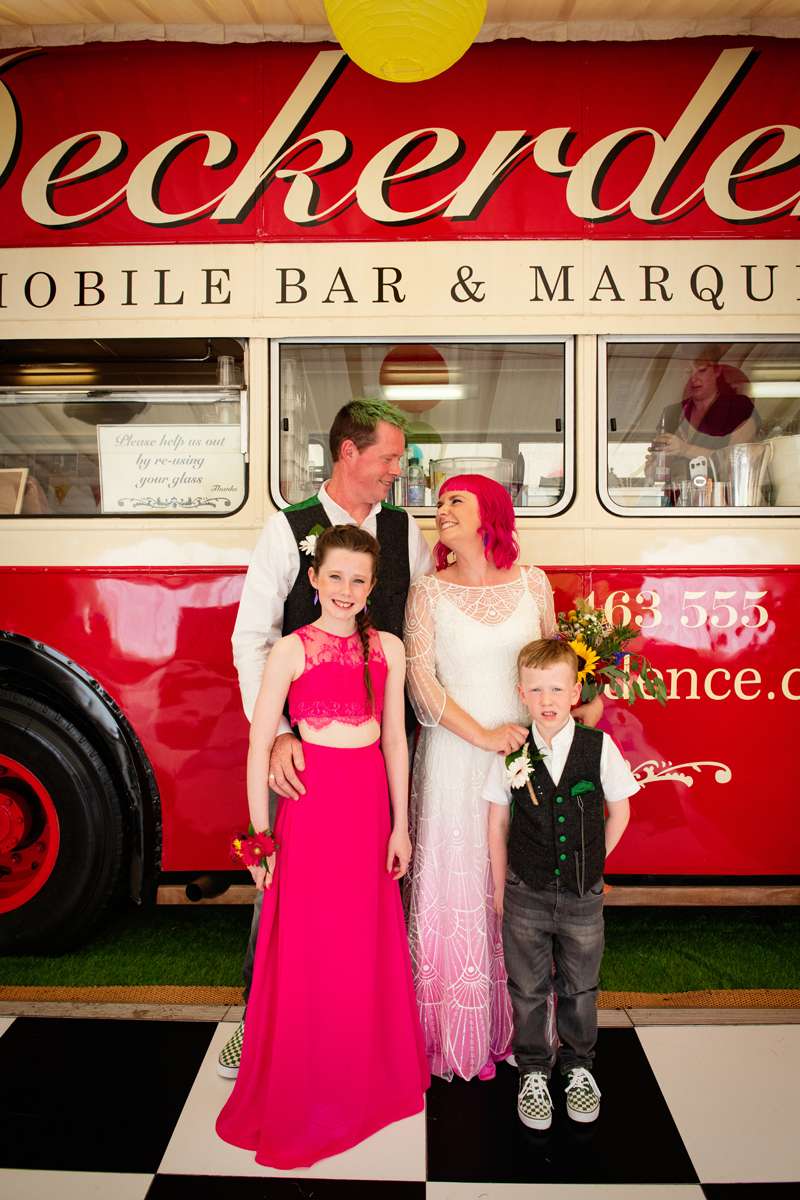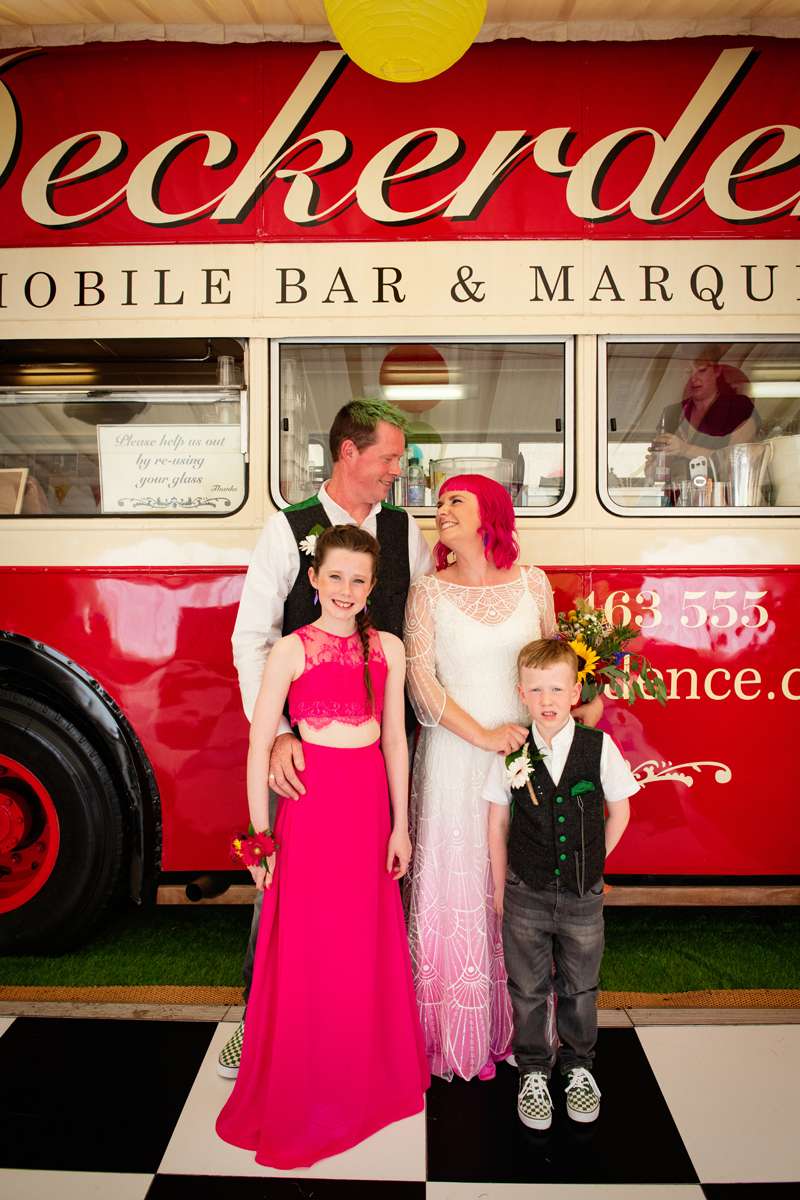 Louise and Gaz were inspired by the fun times they had going to Reading festival together in their 20s when it came to planning their summer wedding. They also wanted as un-wedding like wedding as possible; having been to all the stereotypical weddings over the years, they were determined to have the absolute opposite.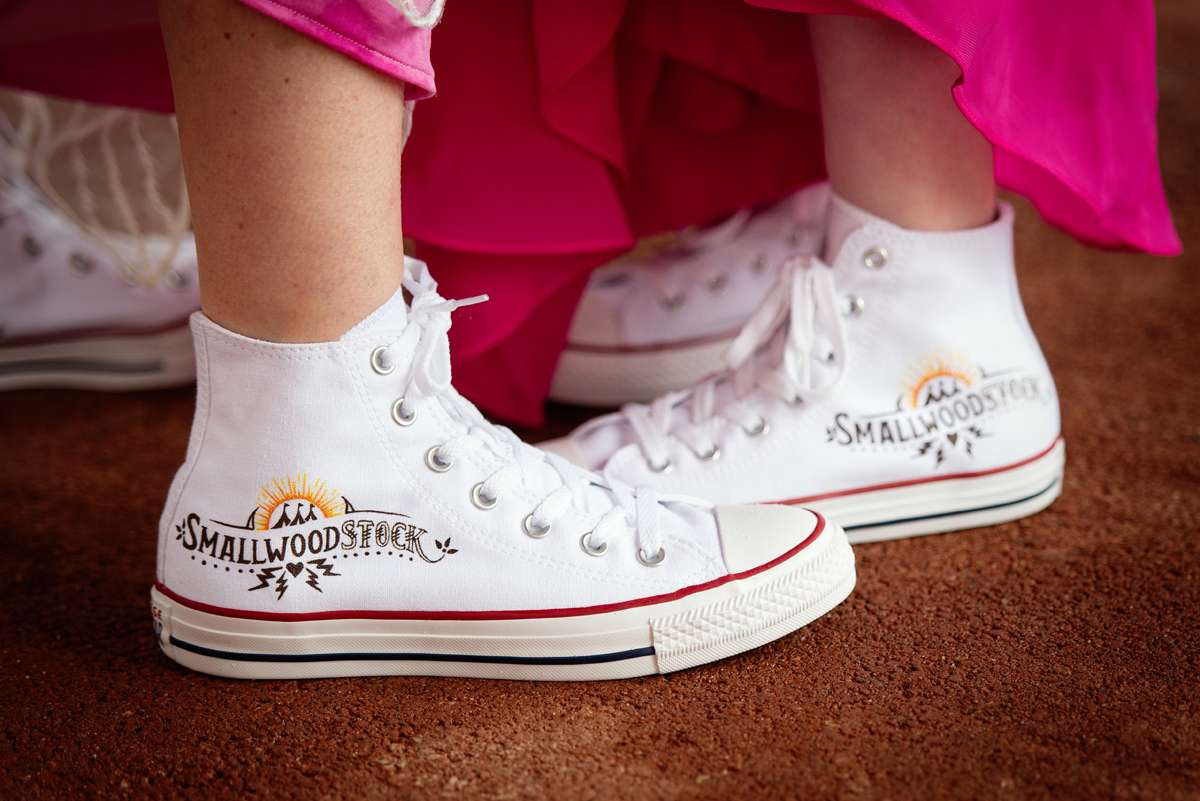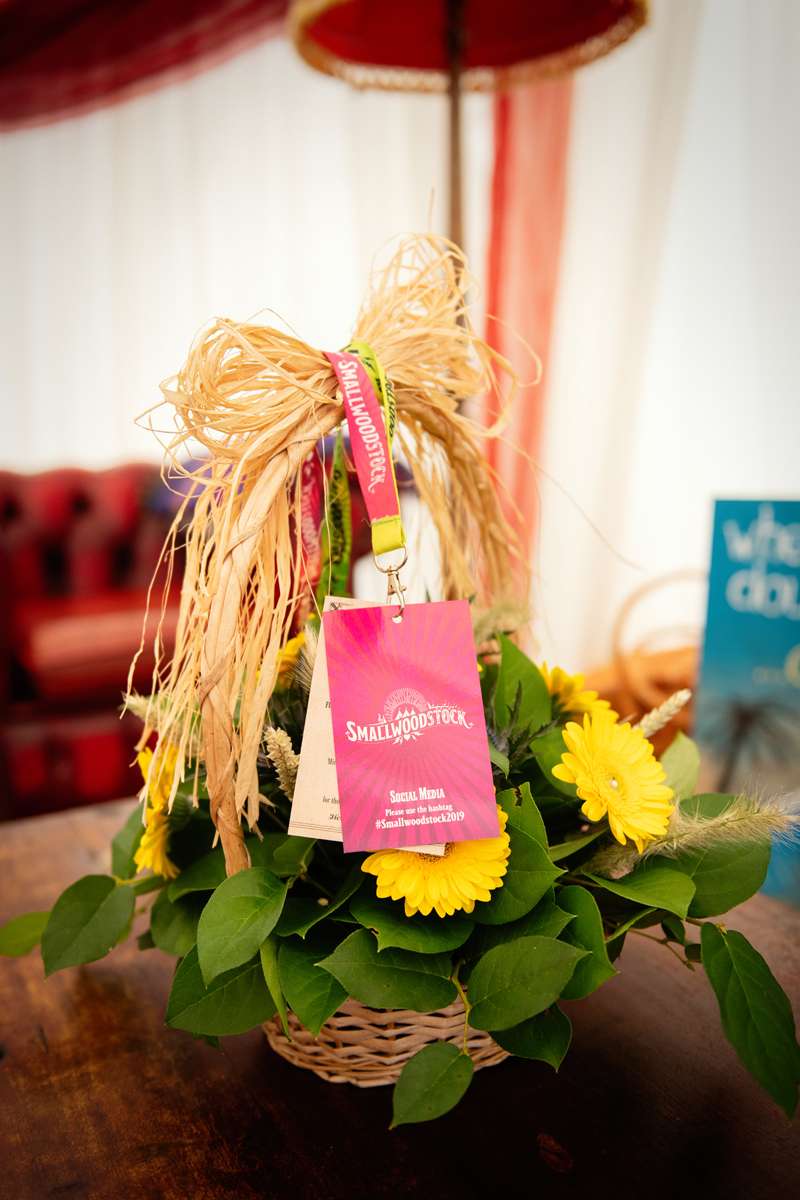 And that's how Smallwoodstock was born! They originally considered having a low-key register office ceremony, but having waited 18 years to finally tie the knot, they wanted a day that their family could remember; "And at our age, there's not that many excuses for a big party," said Louise, "you tend to see people at funerals not weddings haha!"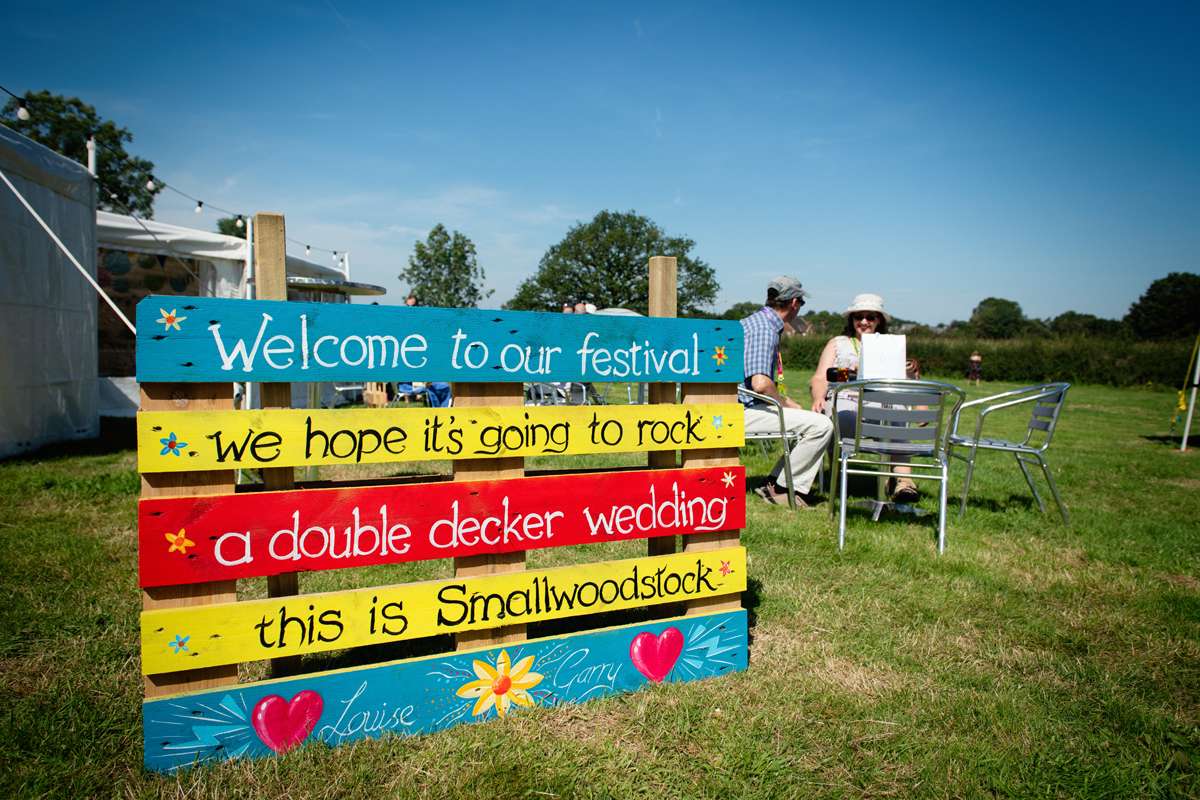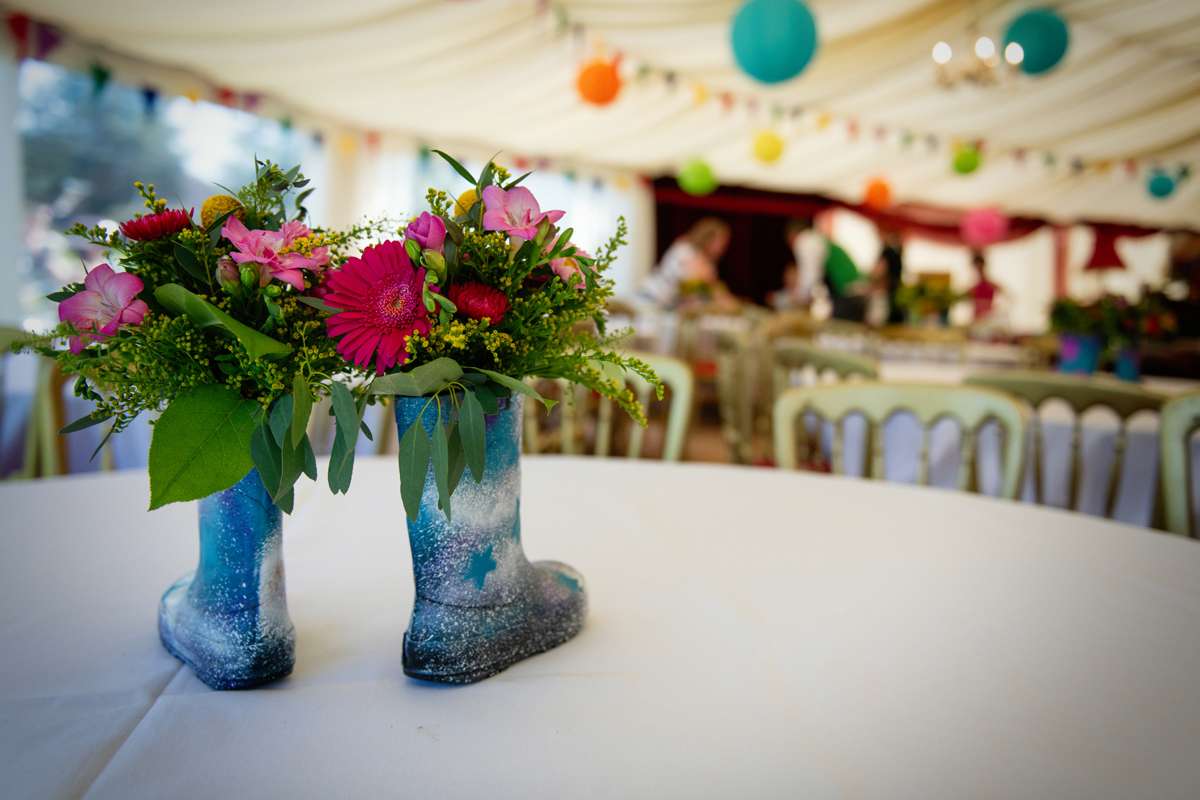 With a £17,000 budget, and over 120 guests, a big party is was! With over 30 of the attendees being kids, they made sure to cater for their smallest guests, with their own children playing massive roles in the bridal party, and entertainment in the form of bouncy castle, soft play and face painter to keep them entertained. "As parents, we know keeping kids still occupied and happy at a wedding is nightmarish. We wanted them to have fun and most importantly, leave their parents alone! Our little guests were as important as the grown-ups. Our aim was a rocking, relaxed, chilled-out party for big and little kids alike!"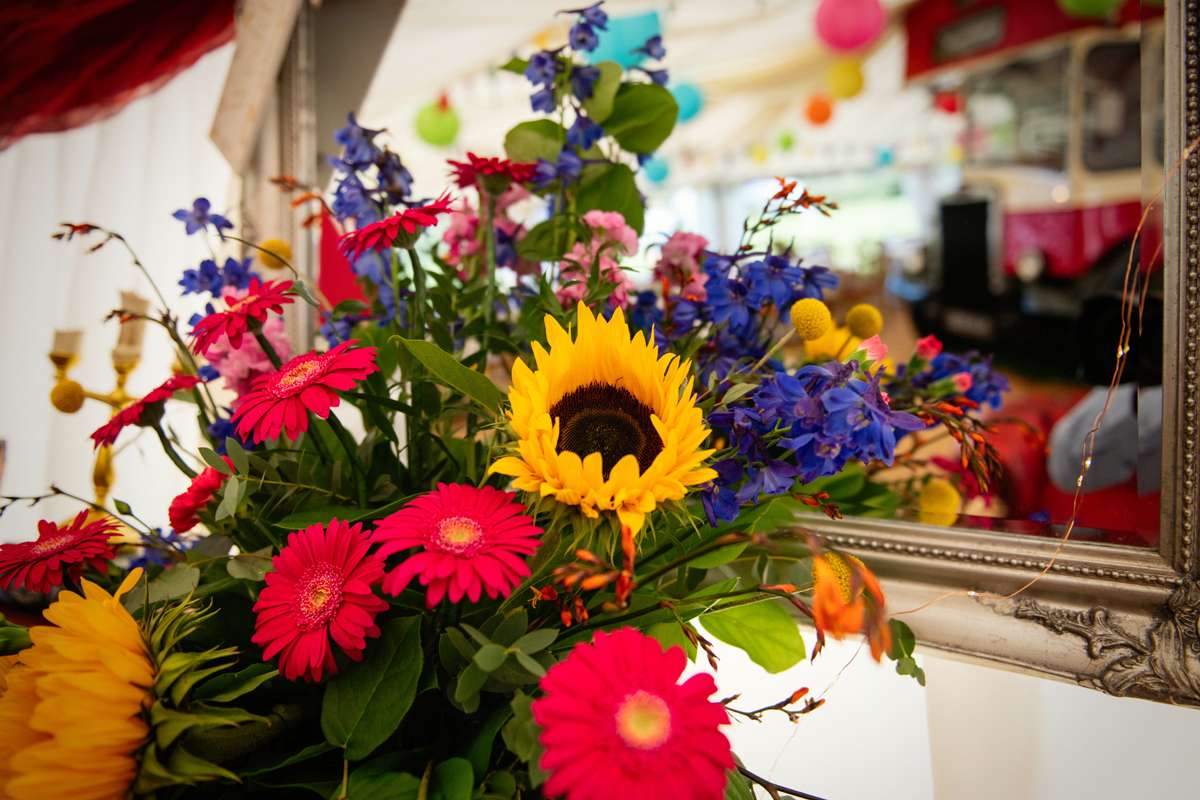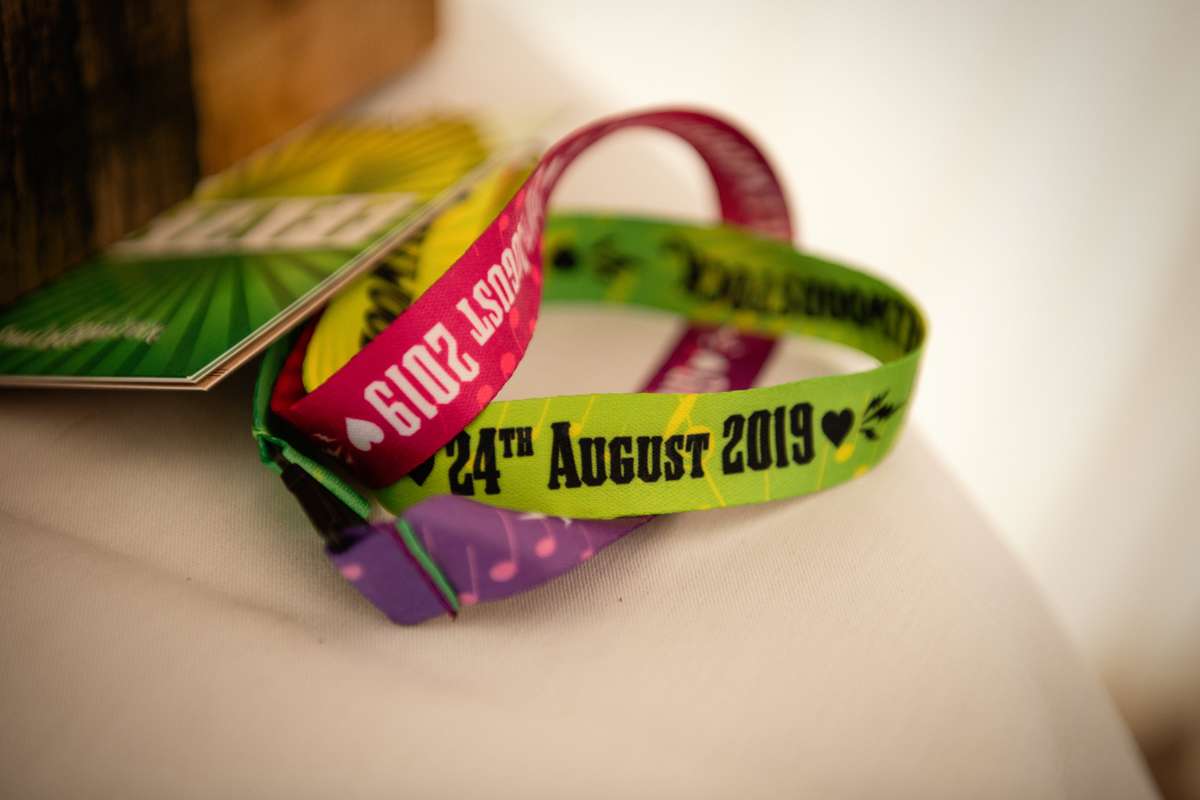 Other entertainment included two bands, carefully curated playlists in lieu of a DJ and a double-decker bus cocktail bar and lounge – it was their biggest expense, and one that their kids chose! "We'd saved up enough money for Disney or 'the bus', and gave the kids the option – they chose the bus! We all wanted the 'wow' factor; something so far removed from any wedding we'd been to before. The team at Deckerdence were so experienced, professional and on our level that they were worth every penny."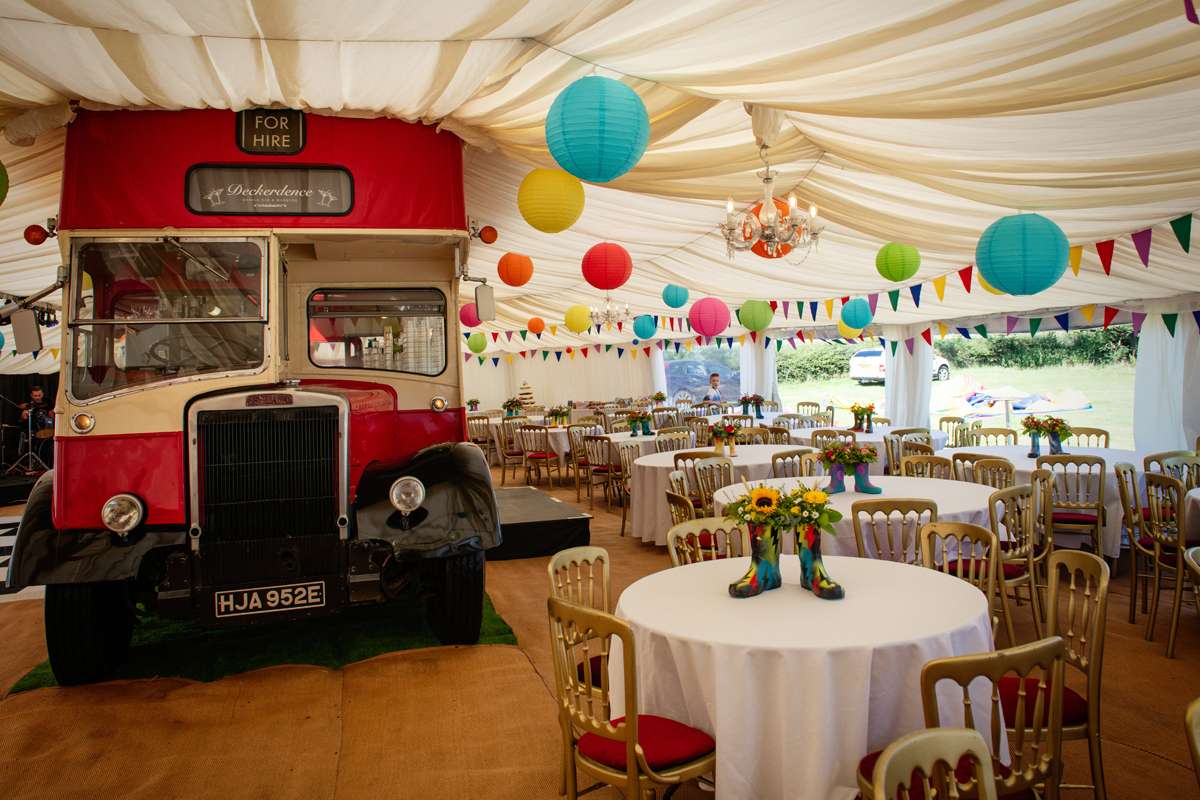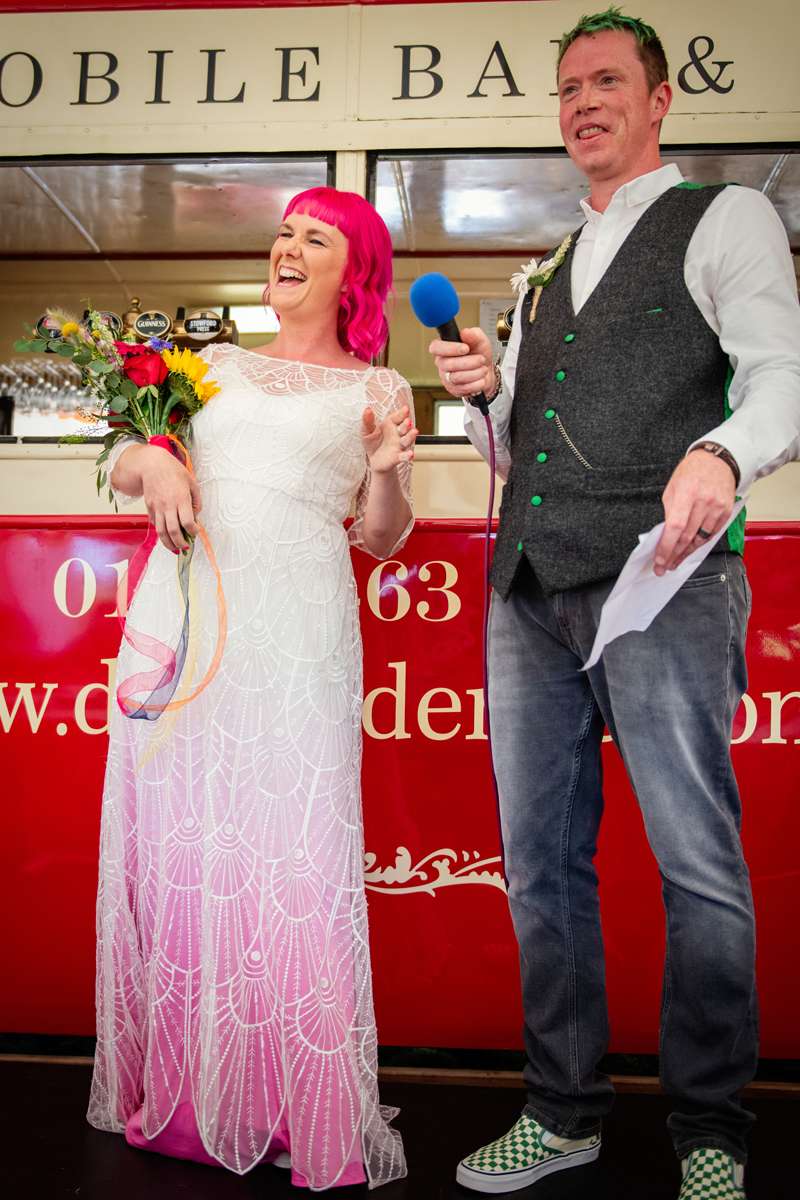 With Deckerdence taking up two thirds of their budget, they had to make savings in lots of places. They made a wish list of everything, and marked up things they 'had' to have, things they wanted and things they'd only get in they suddenly came into a lot of money! They had a BBQ instead of a sit down meal – it was in keeping with the theme but also saved them a fortune. They provided a snack buffet with M&S sandwich platters for after the ceremony, and an ice cream van in the afternoon, all for under £19 a head! Their neighbour made their cake, and their field hire was a steal at just £600 for the six days required for set-up; they found it by sending out a plea on Facebook and a local landlord replied.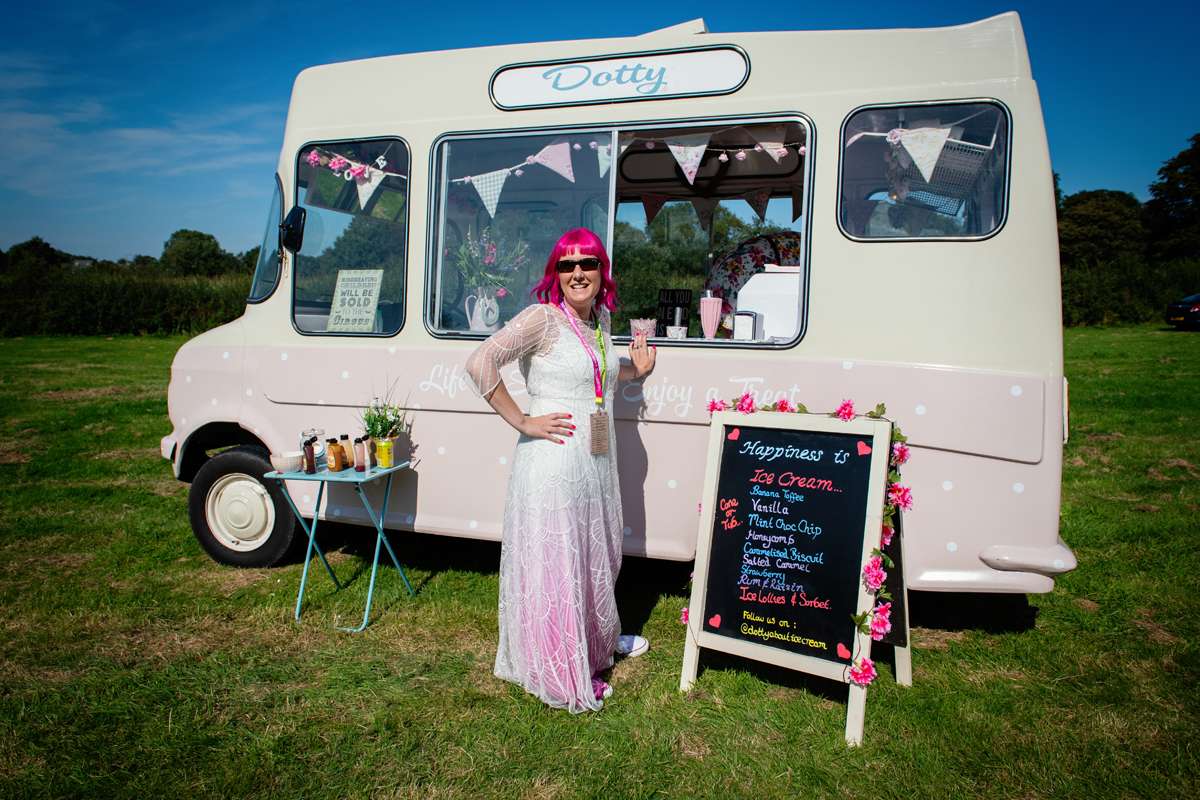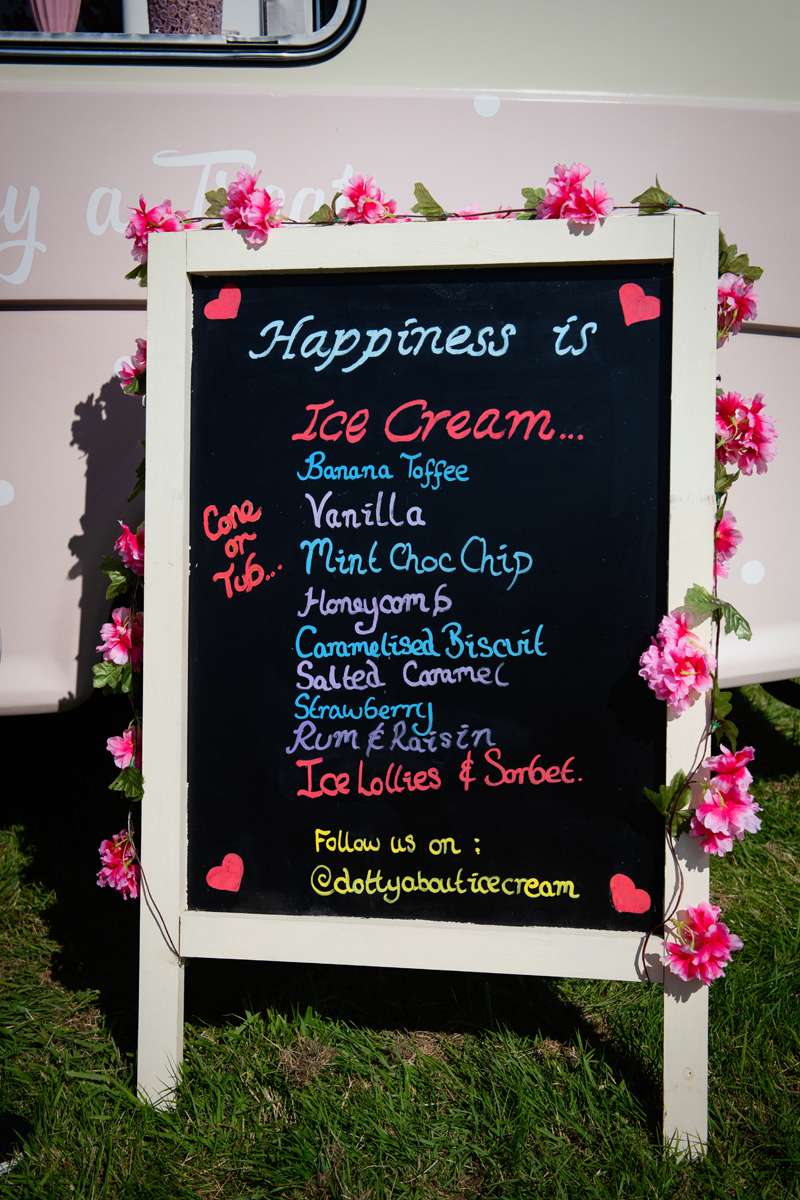 They also DIY'd pretty much all the decor; in fact, they went as far as to "brand" their wedding day, and designed a Smallwoodstock logo which appeared on everything – signage, stationery, cushions, even waistcoats for Gaz and best 'man' Flynn, the couples son. "Once we'd committed to the wedding being branded, the logo was everywhere and the brand was reflected in every aesthetic decision we made."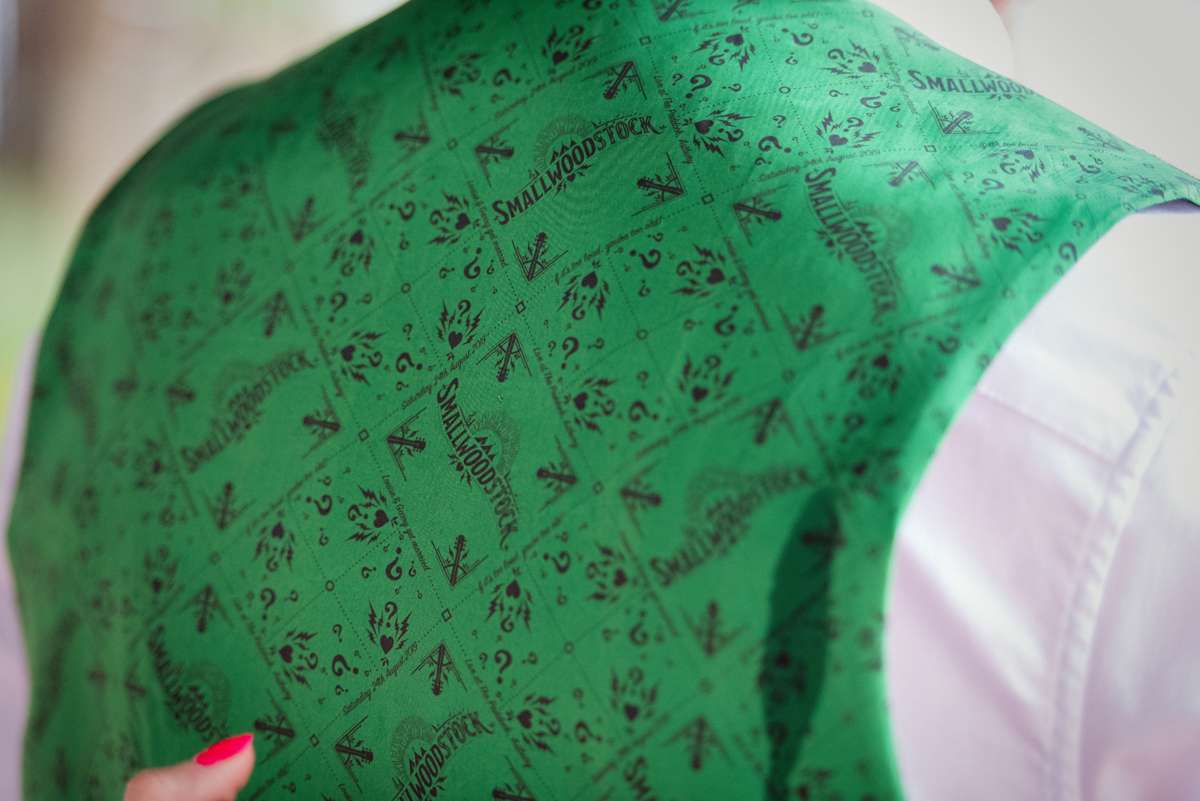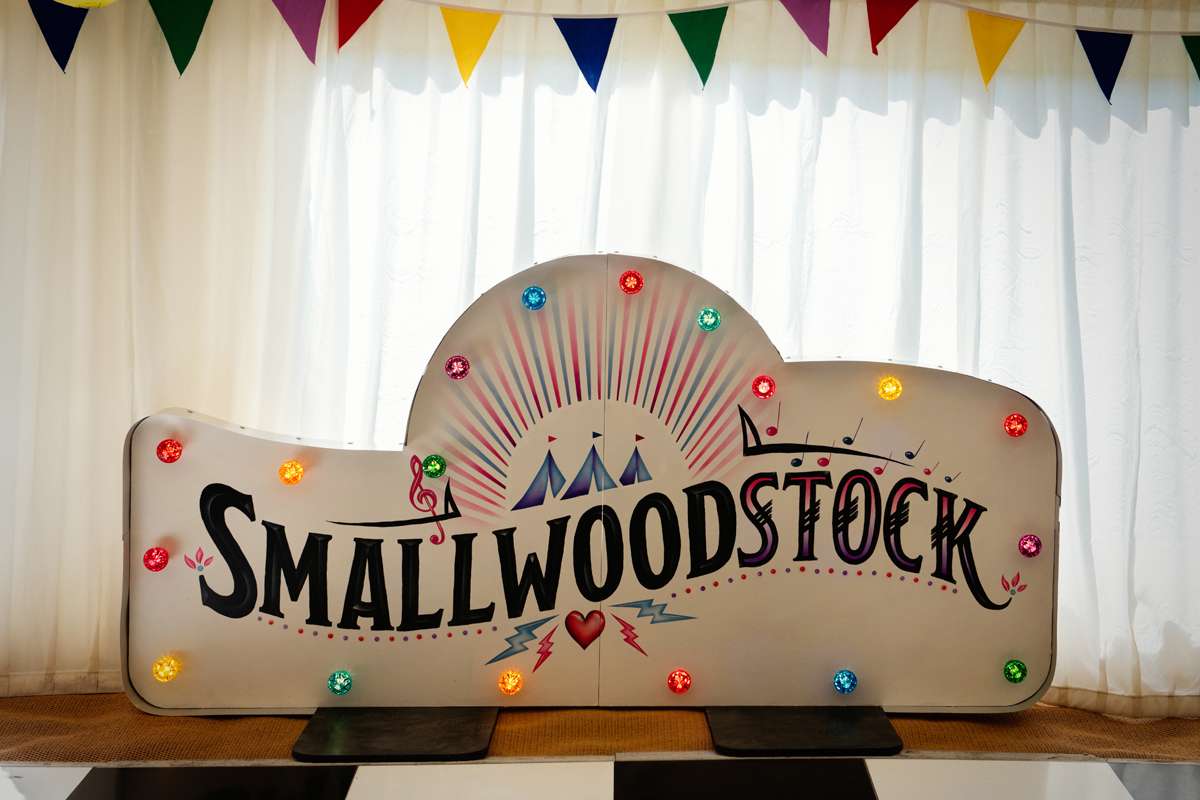 Their ceremony was 'officiated' by their 11 year old daughter; Louise and Gaz had actually got married in secret at a small register office affair a few days earlier, for several reasons. "I lost my dad six years ago," Louise explained, "and without him to walk me down the aisle I wanted to have an intimate ceremony (partially through guilt of not having done it while he was still here – he went on and on at us to get married)." It meant their ceremony at Smallwoodstock didn't have to include any formalities; they got married on a stage in a field, they did a little speech, some friends did short but sweet readings and that was it. "No seating plan, no cutting of the cake, minimal staged photos – just rocking out and festival fun!"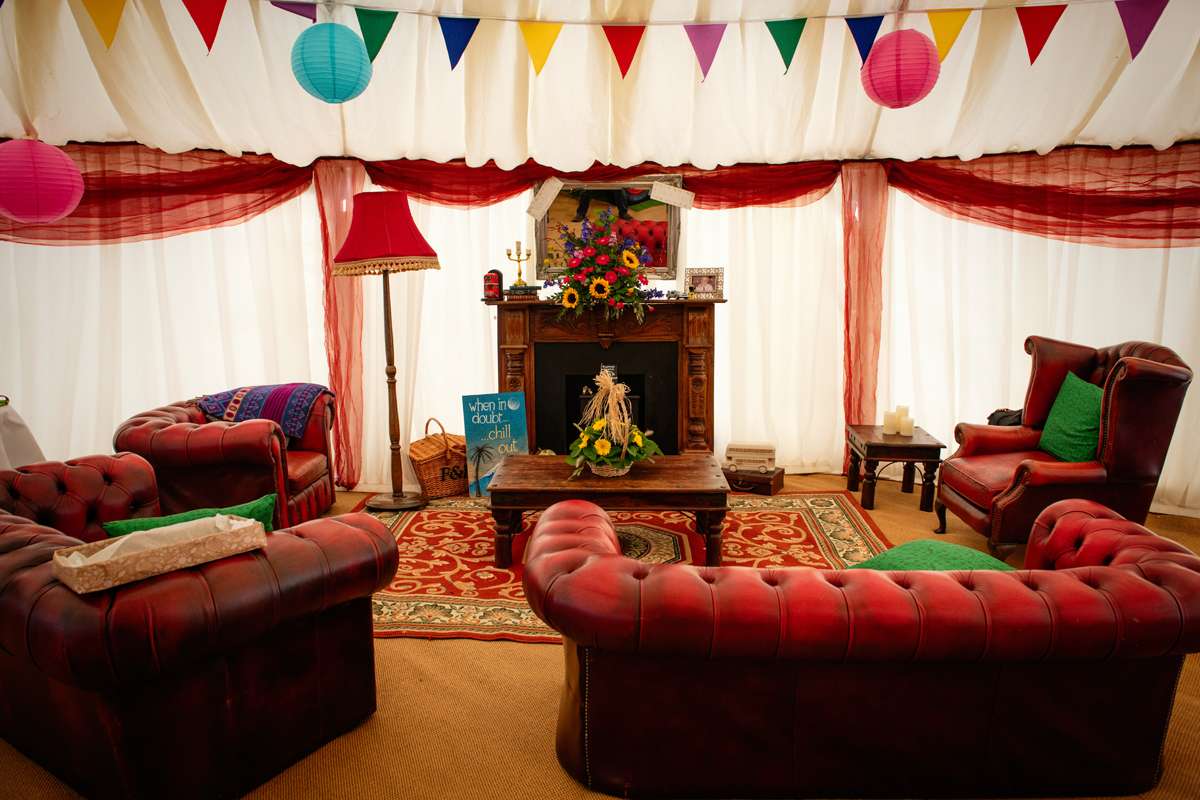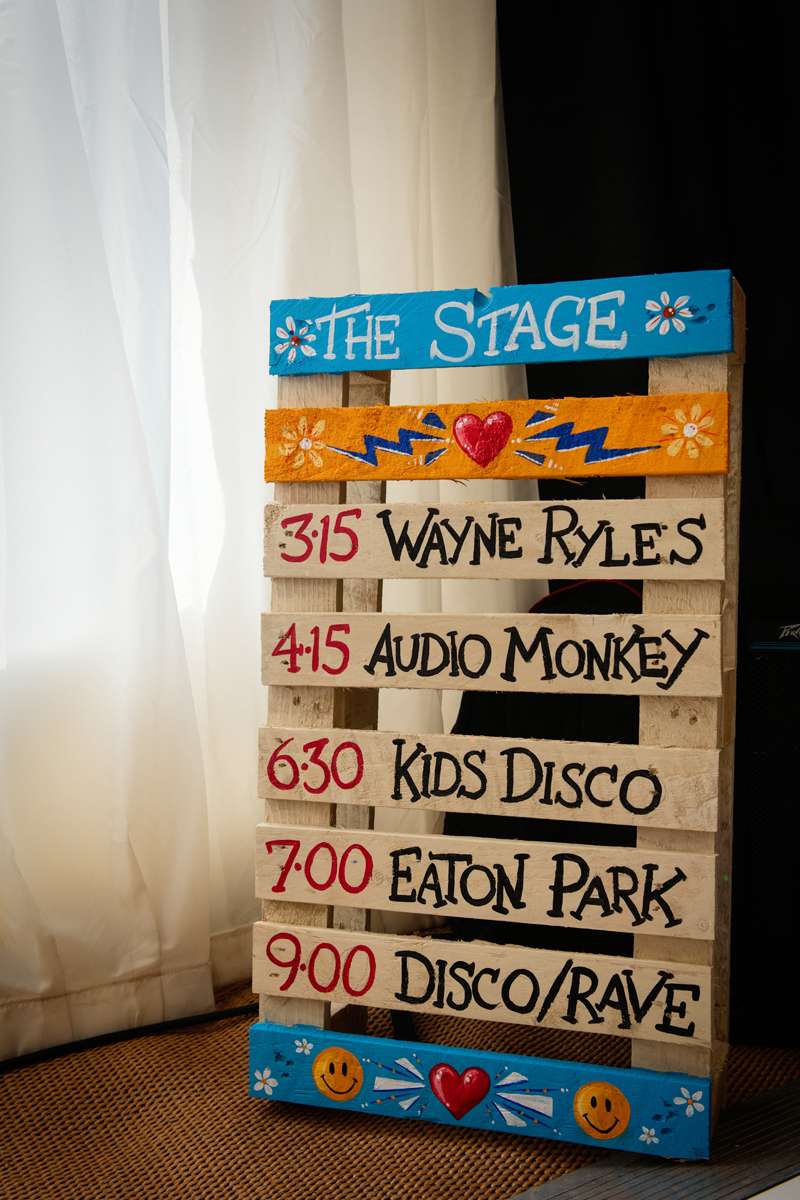 The one thing that Louise and Gas wish they'd known before planning their wedding, was just how confusing the emotions of organising a big day can be. "Joy and excitement with contrasting pressure. Pressure to get it right, to pull all the suppliers together, managing the budget, the endless questions from guests about silly things, will people turn up and will the weather kill it. The organising was relentless."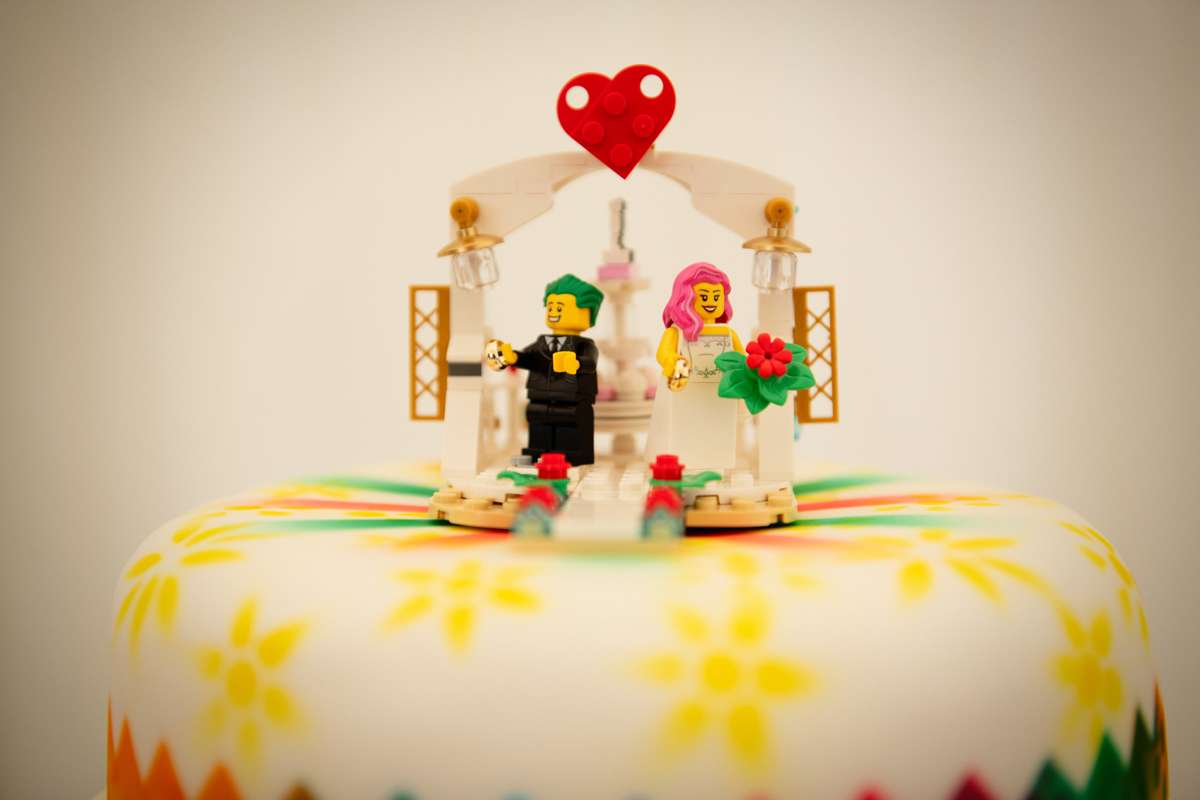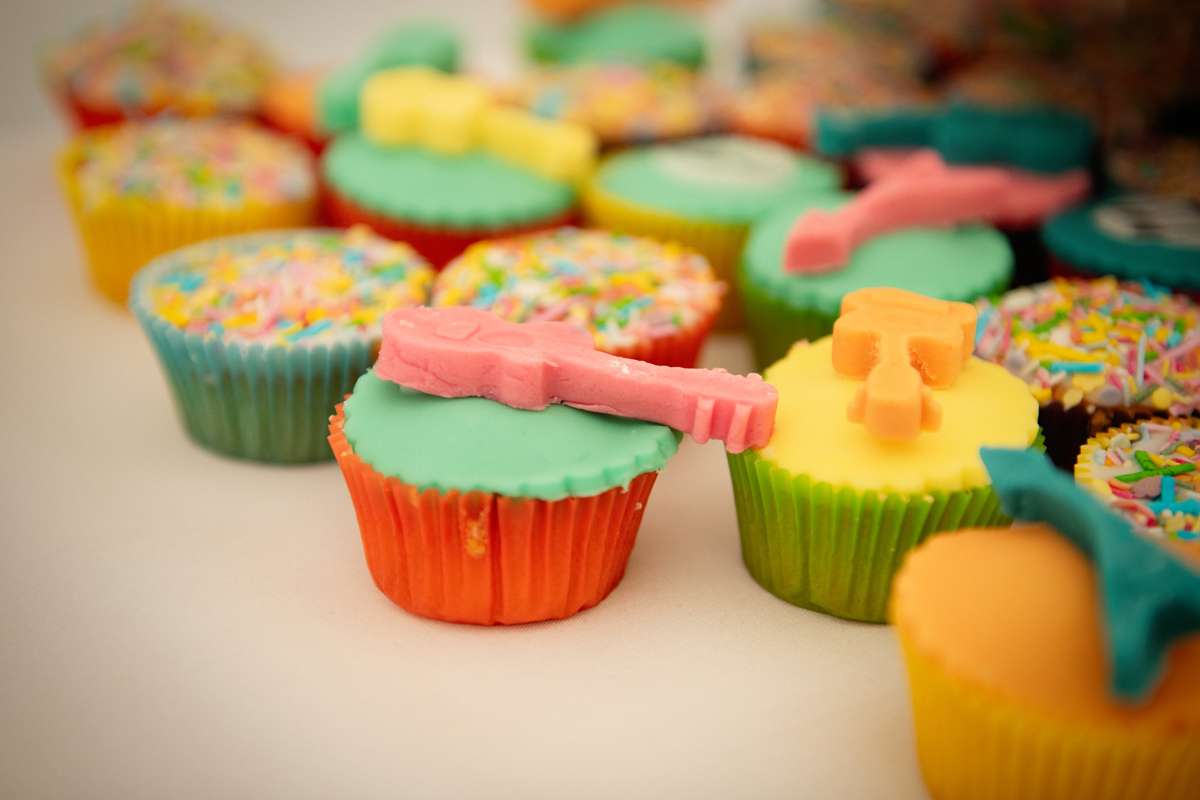 "On one hand, I see the advantages of doing this kind of thing when you're younger; you have more time, less commitments. However, being older and wiser meant we really knew what we wanted as we'd had 18 years to think about it. Plus it couldn't have been more awesome having the kids playing such a huge part in the day."