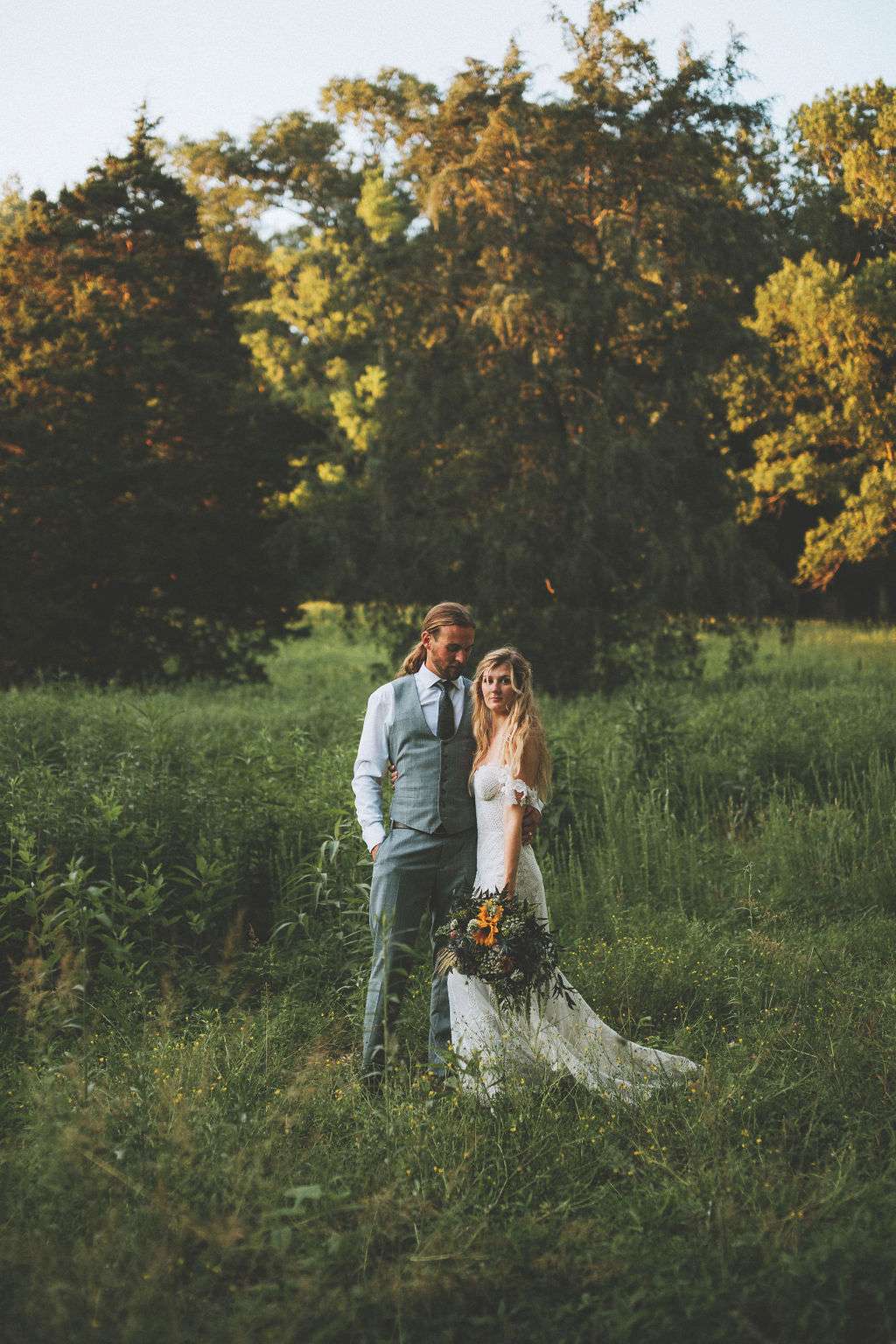 Leslie and Dillon both love hiking and camping, so knew they wanted an outdoorsy wedding from the get-go. With the help of family friends' pasture land, complete with idyllic stream and woodland, and a $10,000 budget, the couple set about creating the natural, rustic day of their dreams.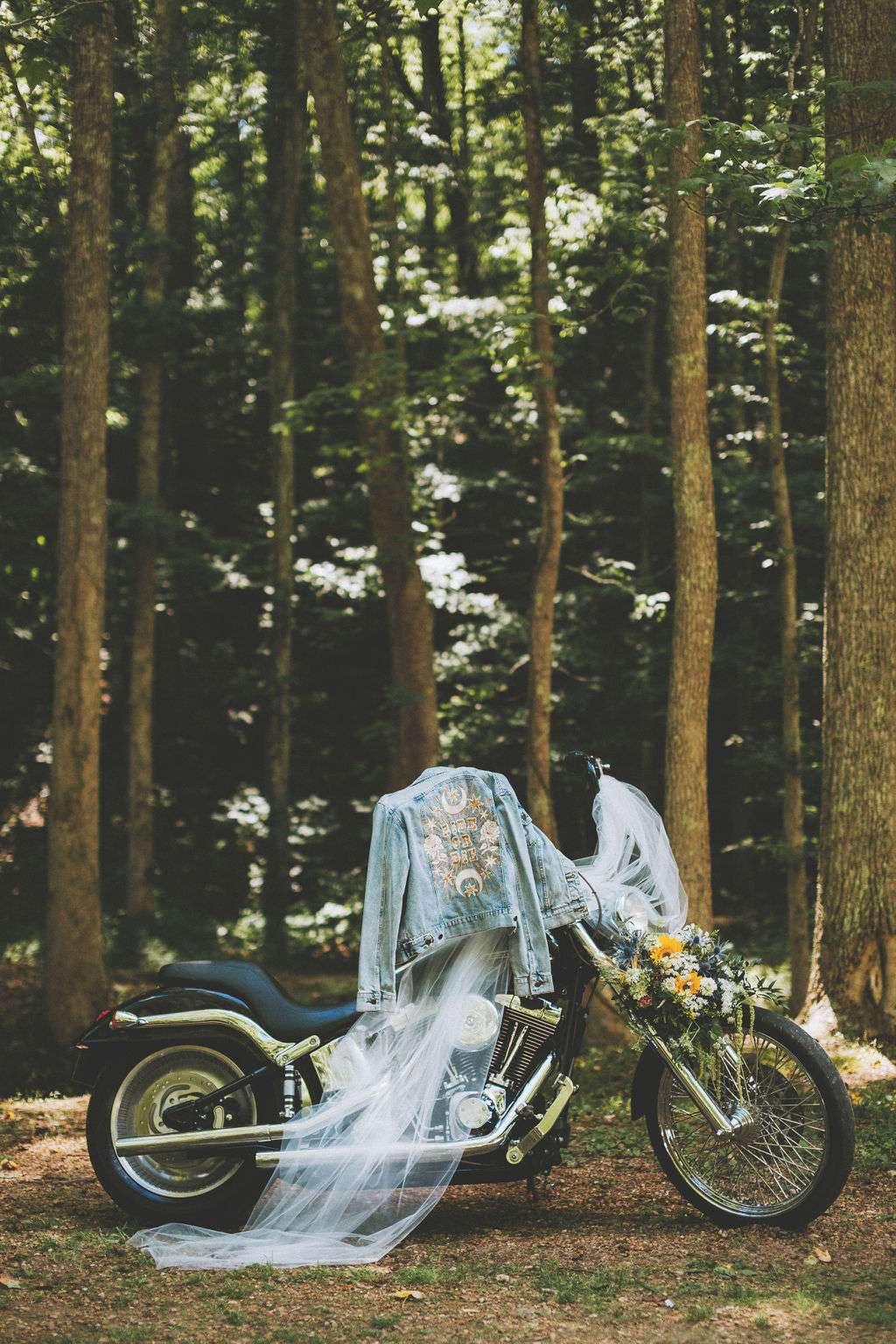 They saved a lot of money because of how generous their family and friends were. "All you have to do is ask for help and generally people are more than happy to do so," said Leslie. "Working with people you know is also a huge benefit because its easy to get in touch with them and they really know what want. It can save so much in the end if you opt out of wedding planners and just ask friends to help you with the organisation and planning."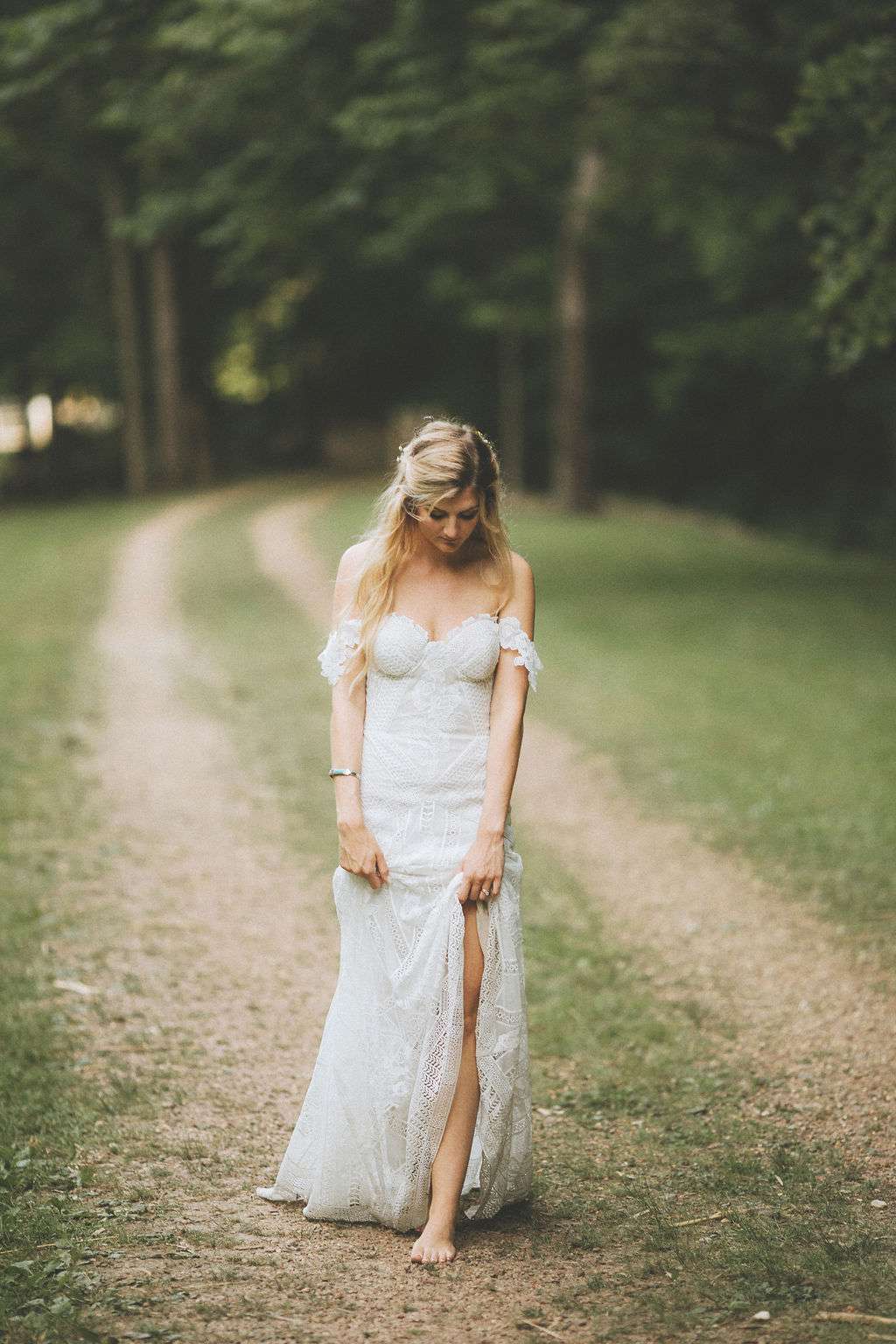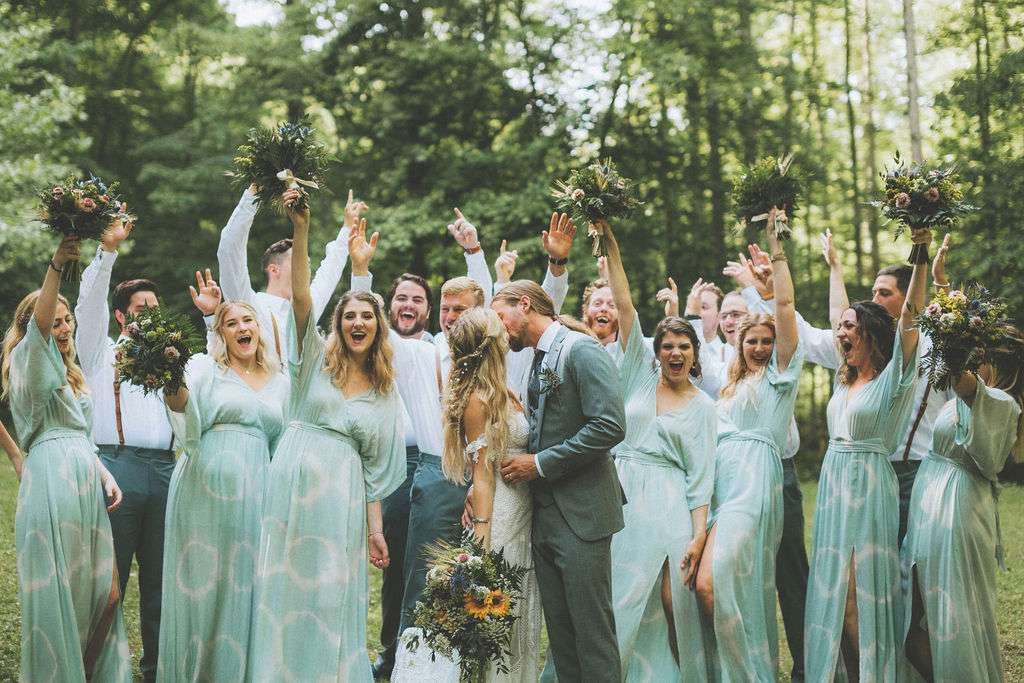 Everything decoration-wise could have been found in the woods. Hay-bales covered in burlap, a bohemian, natural wedding arbor designed by the maid of honour and cascading bouquets of thistle, wheat, wildflowers and ferns. Their cake, a gift by a childhood friend, was decorated with extra greenery and wildflowers. They lucked out with their reception decor; the barn they were loaned by family friends was already decorated, full of antiques and even an old airstream! They only had to bring in tables, chairs and a back drop – they didn't need any other decoration.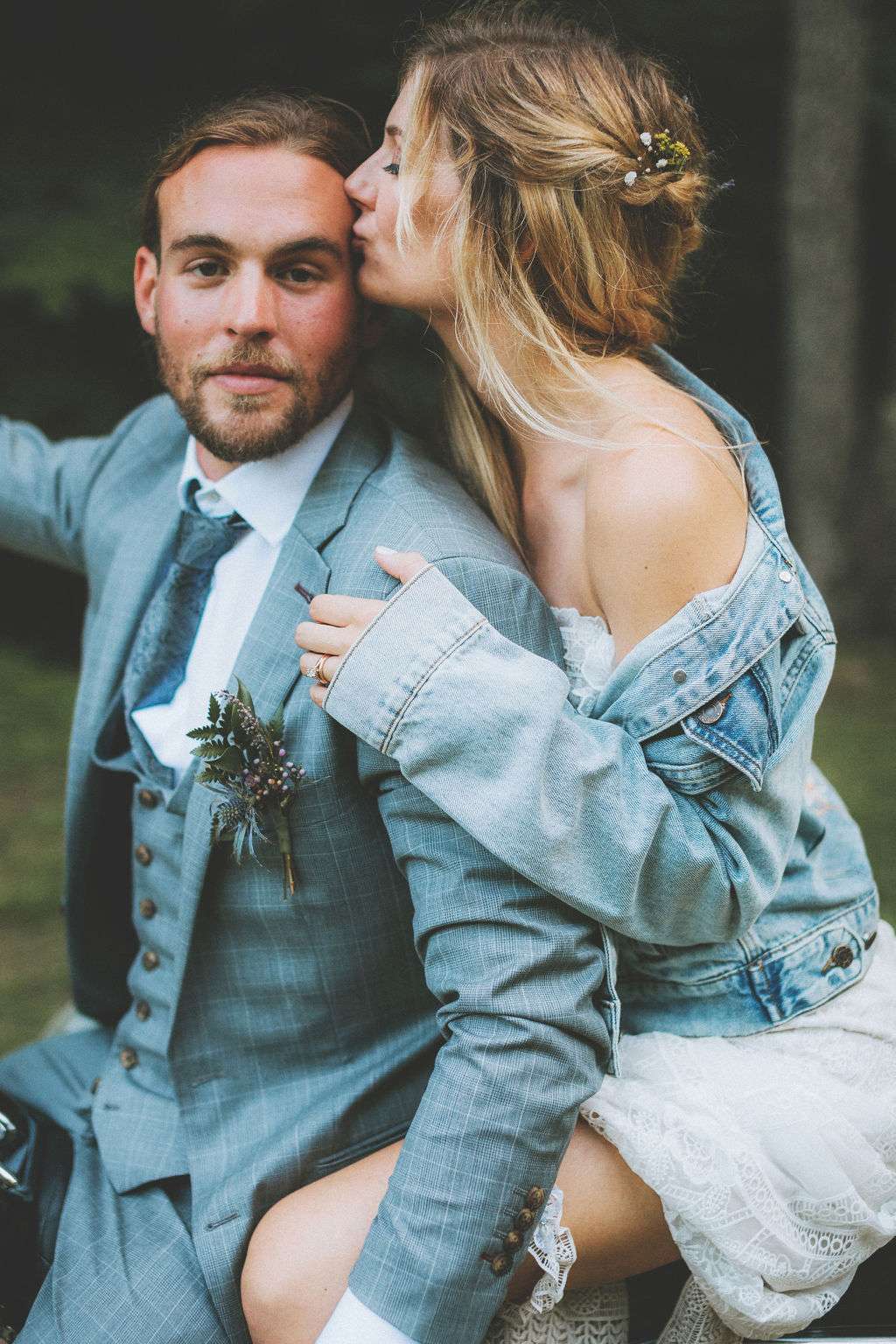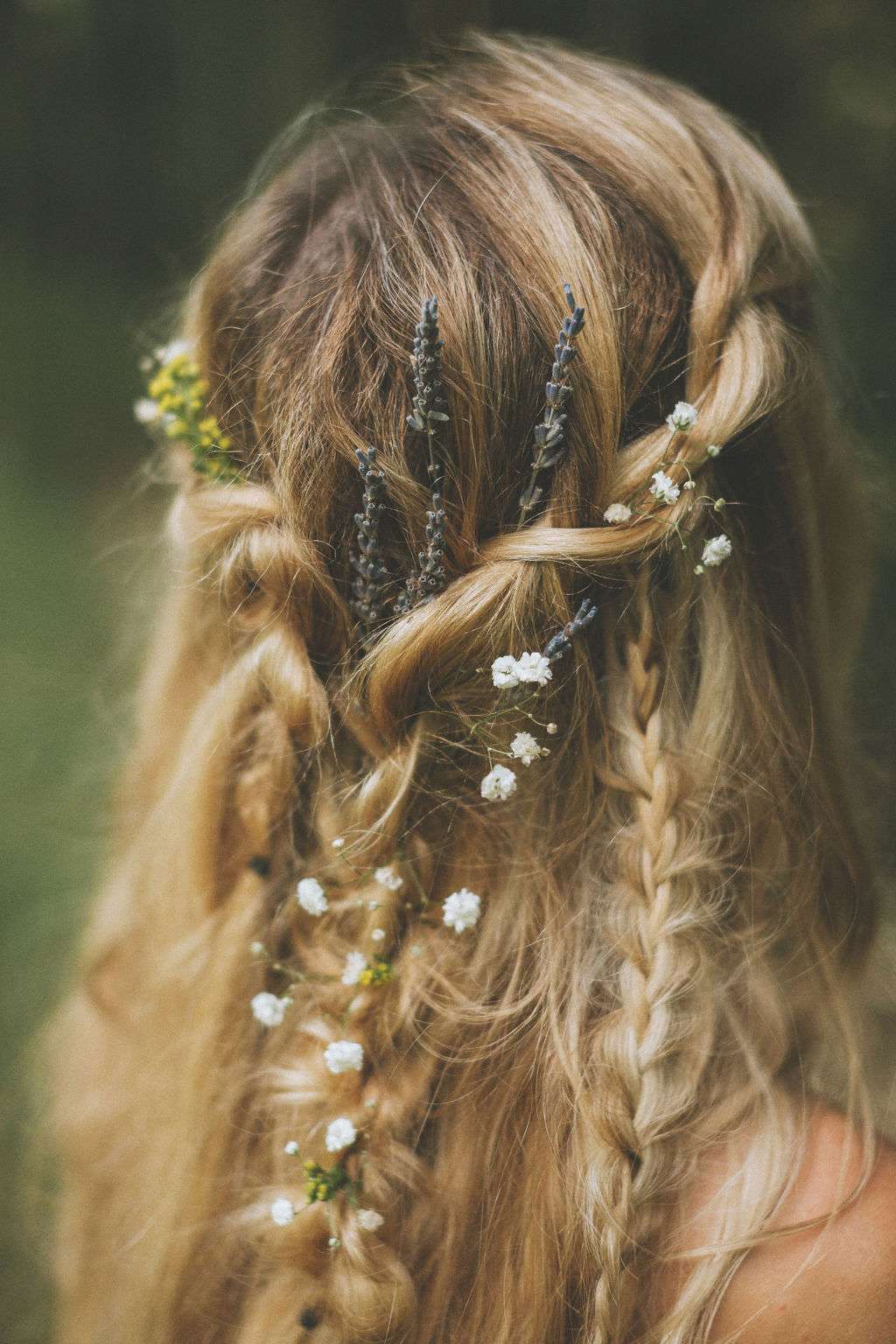 "I've never been a girly girl," said Leslie, "I wanted to feel like a woodland fairy instead of a princess." With a boho Rue de Seine dress and bare feet throughout the day, Leslie even entwined dried lavender, baby's breath and other small wildflowers into her hair to become the ultimate woodland fairy bride. They added an edge by bringing in Dillon's Harley Davidson in their photo session; "Going on rides together is something so special and to have our pictures on the bike was so badass. We felt truly Rock n Roll!"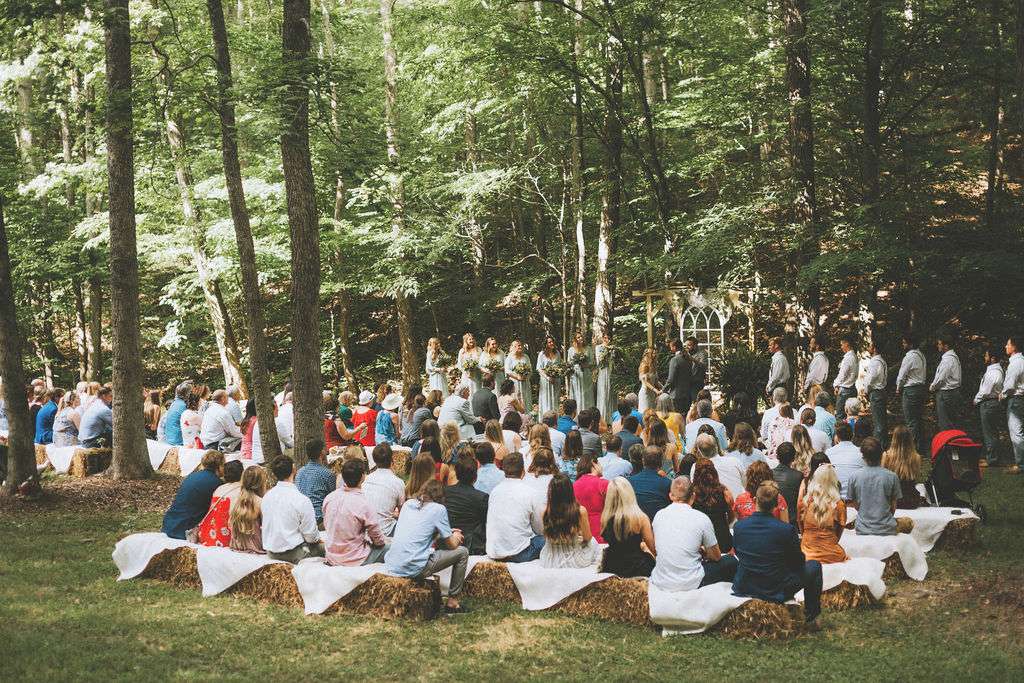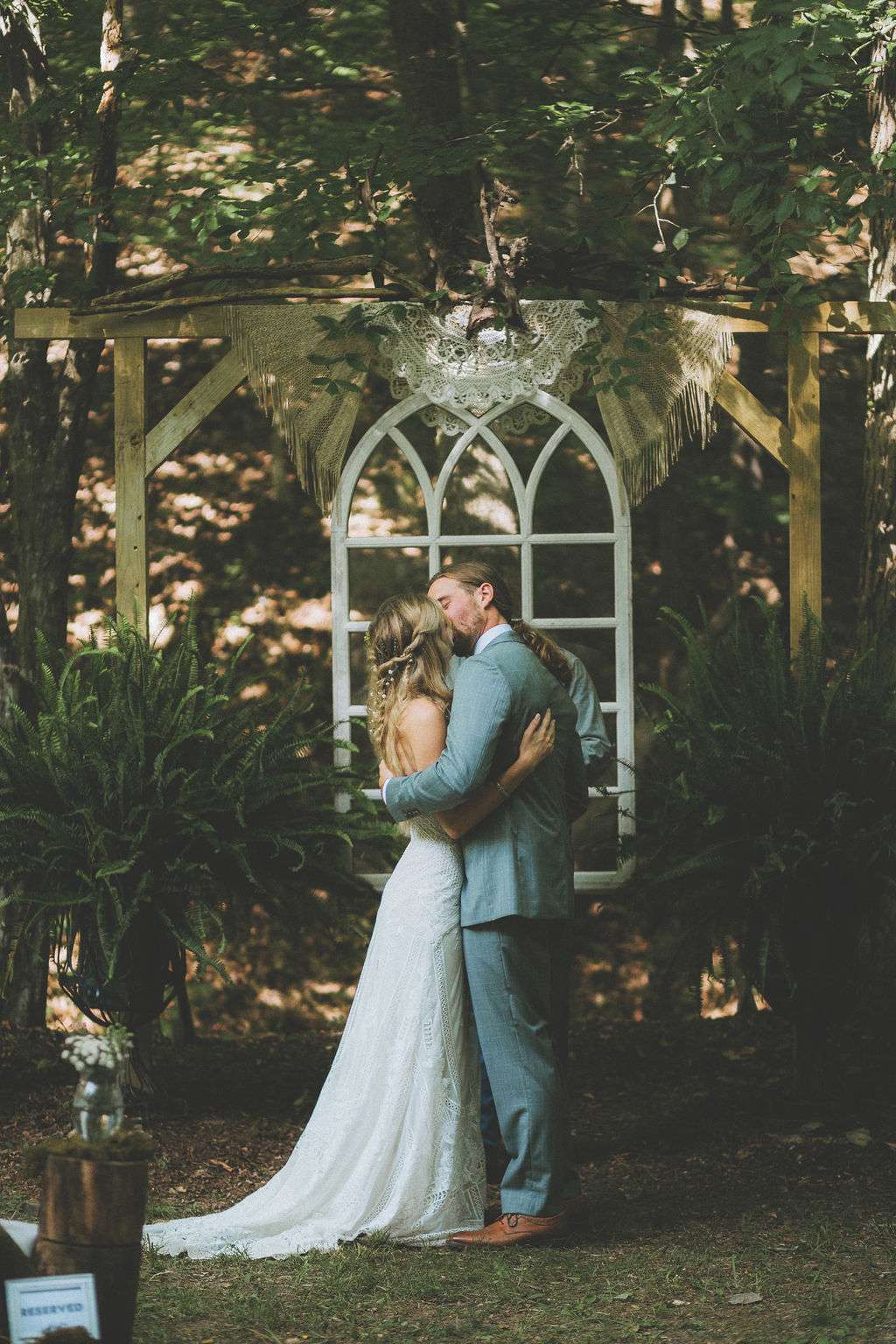 Leslie's advice for future brides and grooms is not have too much of an opinion. "Nobody notices the details you stressed over for months. Nobody remembers whether the utensils were plastic or silver, of your bar contained top shelf or cheap beer; at the end of the day, everyone is happy to get free food, free drinks and an excuse to dress up! If someone has a bad time or doesn't have the same taste as you then, suck to be them because this is YOUR day not theirs. As long as you have the time of your life, that's all that matters."
Said like a true Rock n Roll Bride!