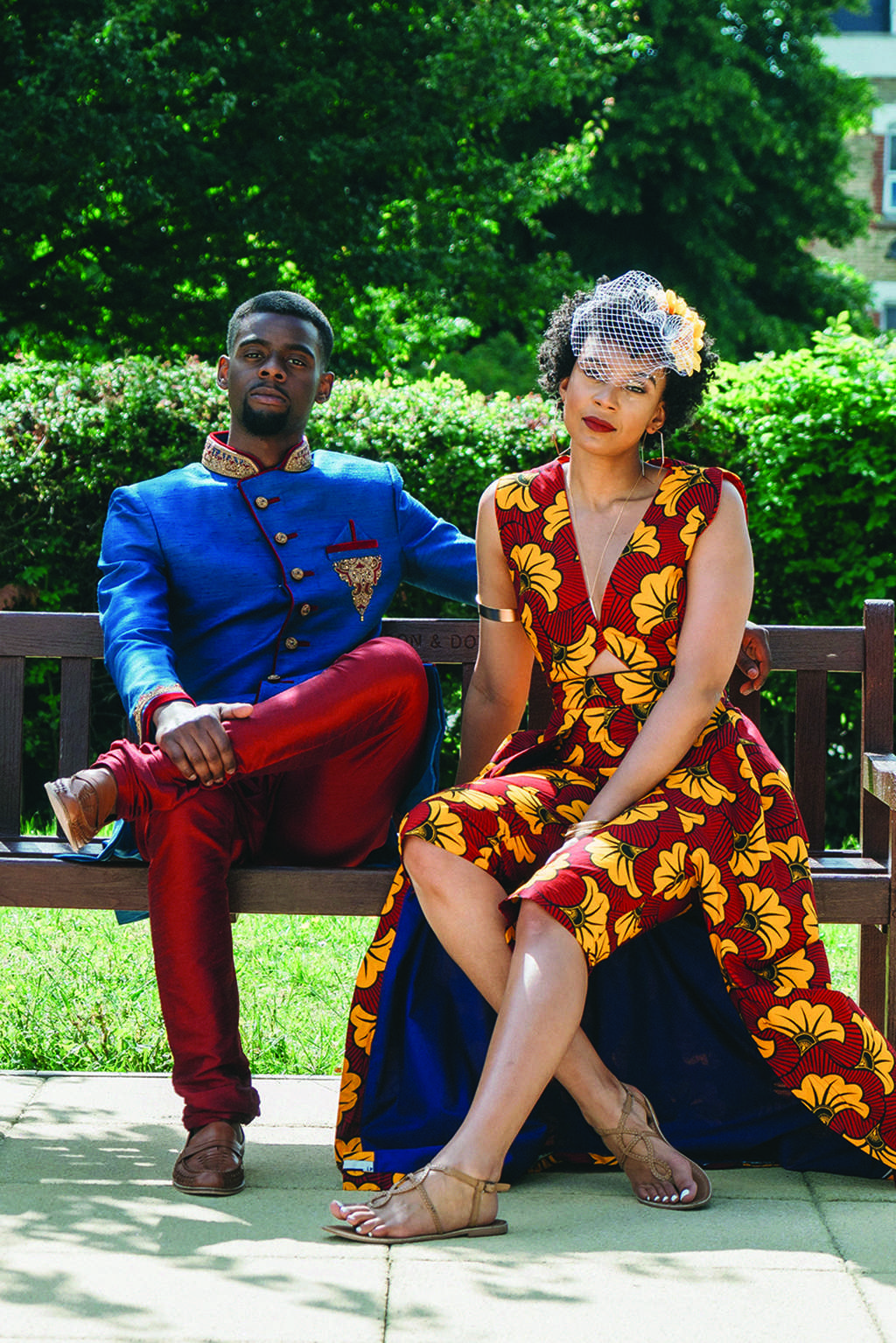 Luke and Aida's June 2019 wedding was held at George Meehan House in London, followed by barbecue reception at Aida's parents house – thankfully, the weather was on their side! They opted for a small wedding, as they never wanted to spend a fortune on their wedding day. In fact, they think they spent about £1400 in total!
With a whole lotta help from family and friends, they put together an intimate day with personal touches where important to them, and lost whatever from a traditional wedding that didn't sit right!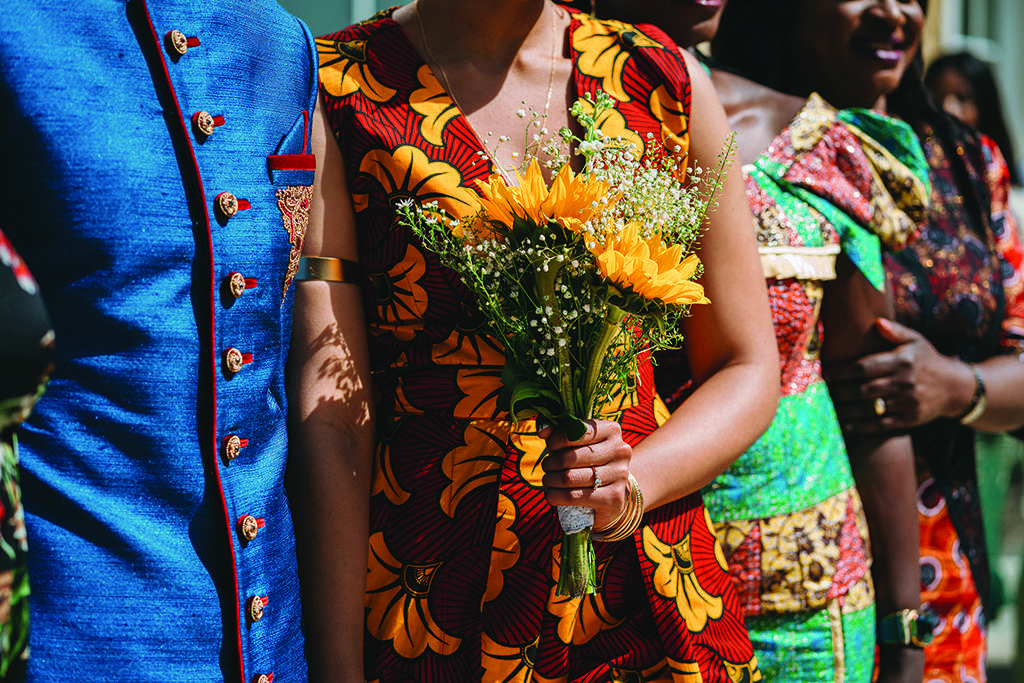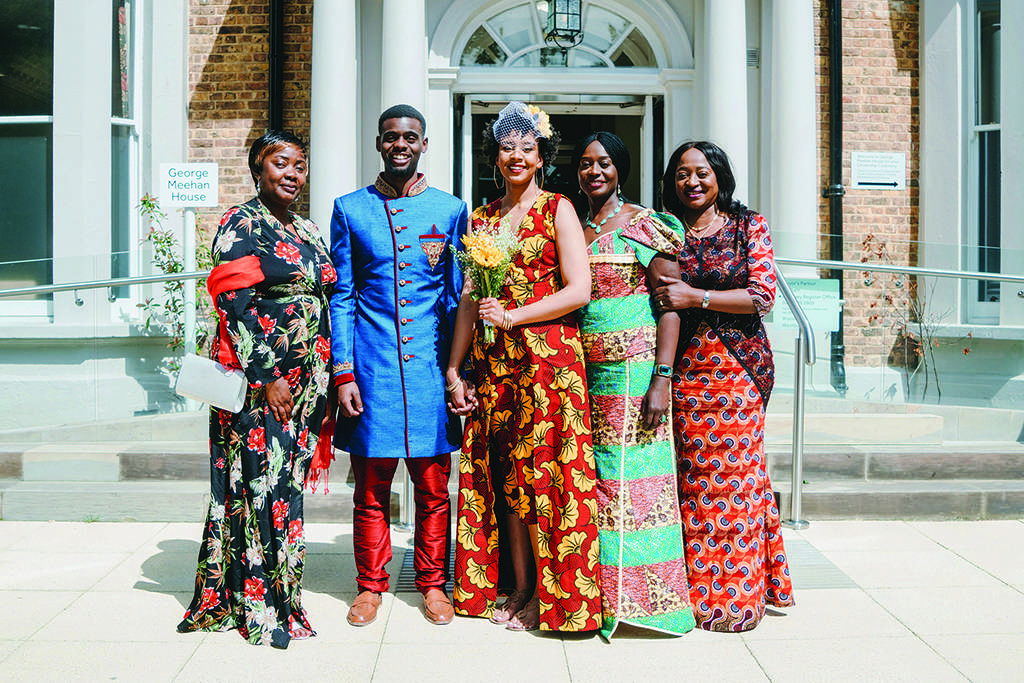 Both Luke and Aida wanted to represent their African heritage in their outfits. Aida was adamant that she didn't want a traditional white wedding dress, or even a typical dress for that matter. She chose a beautiful burgundy and mustard African fabric and had a local tailor create a jumpsuit with a cape out of it. She also made her own birdcage veil, wore high street jewellery and when she couldn't find any flat shoes she wanted, just wore a pair she already owned. "Much to my mother disapproval," she laughed, "but at least I was comfortable! I hate heels, so why would I wear them on my wedding day?!"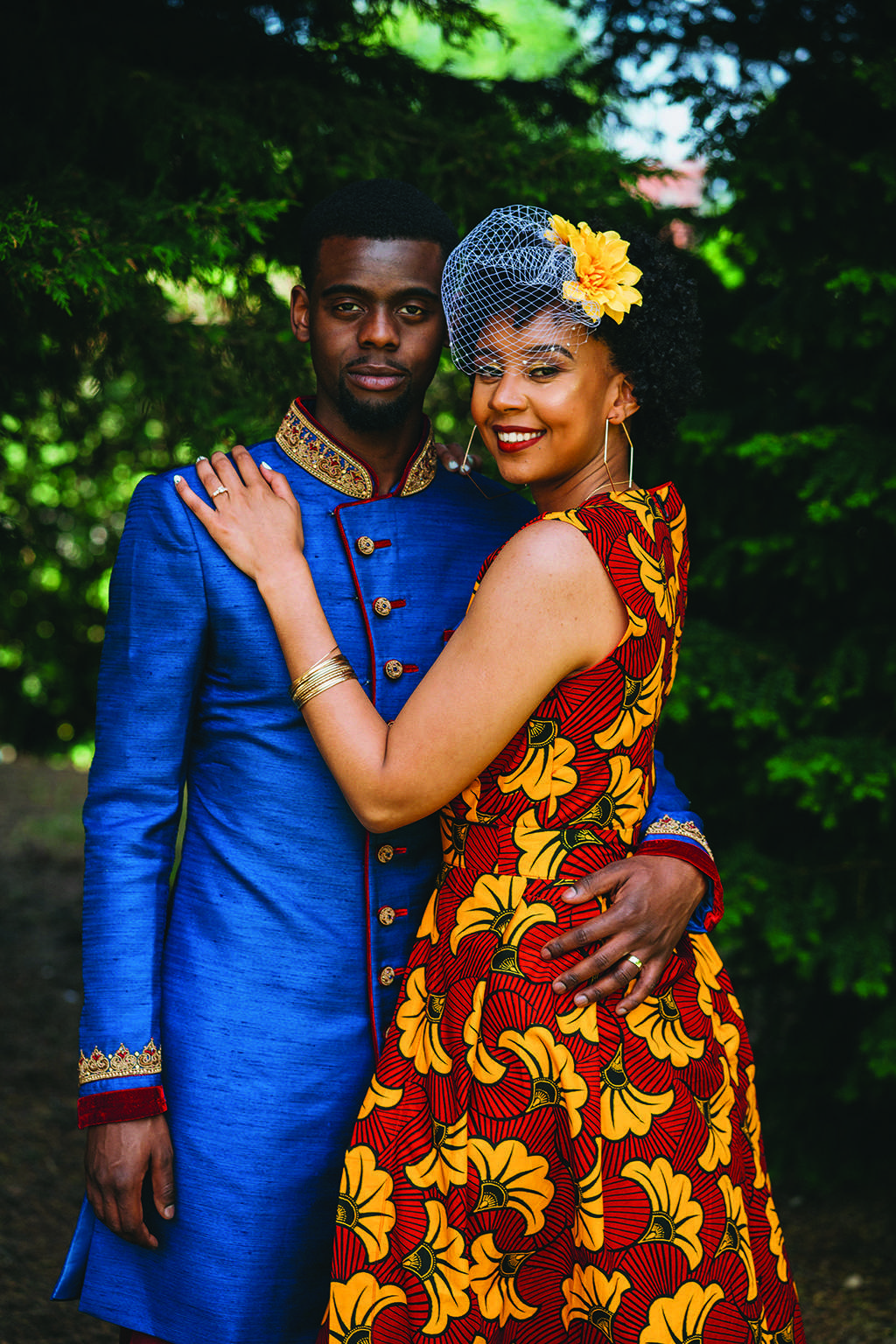 Knowing there are many similarities in South Asian and African traditional wear, Luke went to Green Street in Newham in search for an outfit. "In the last shop we went to a blue and burgundy Sherwani caught my eye straight away. He tried it on, and I knew he had to get it. After getting a second opinion from his cousin, he went ahead and ordered his size."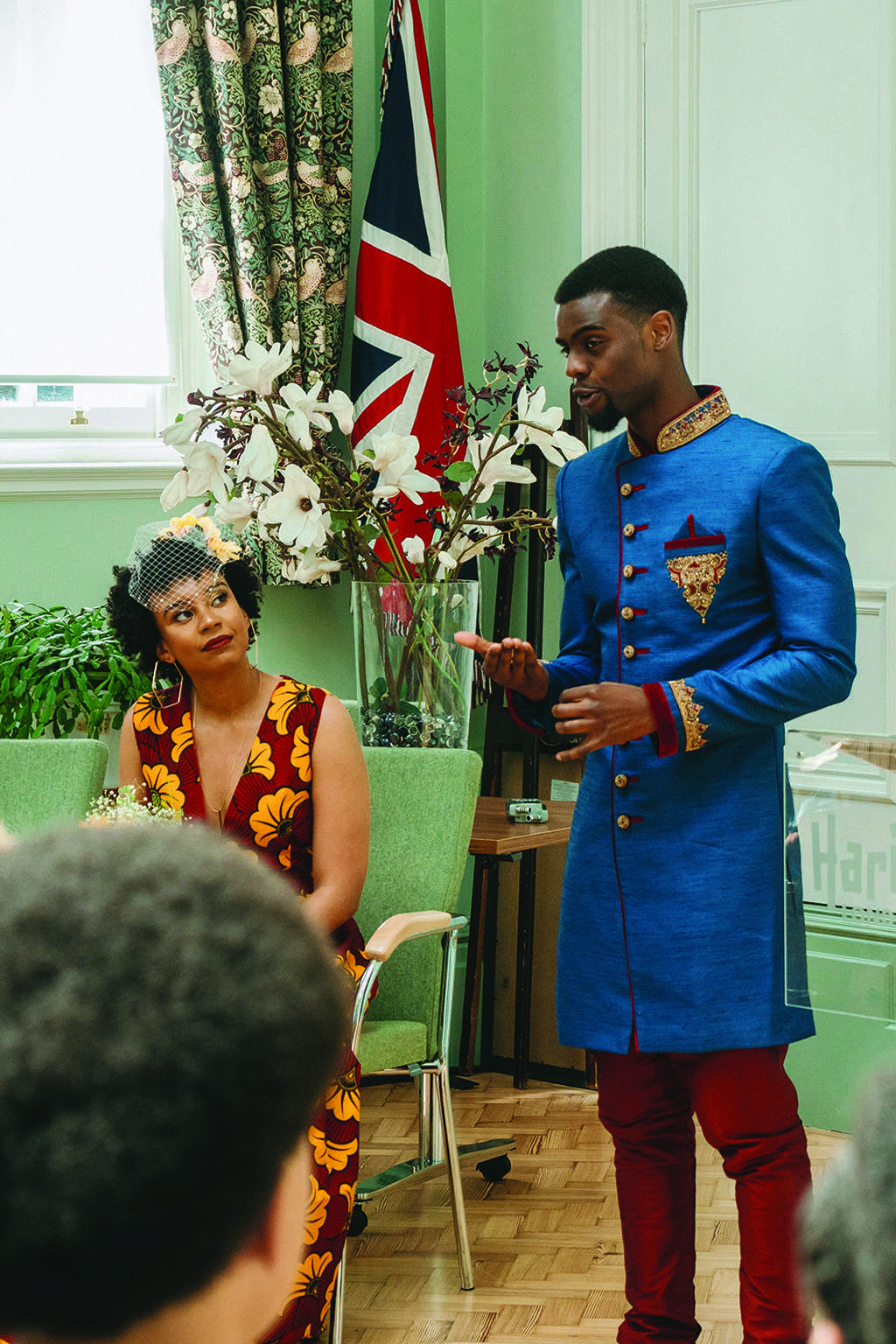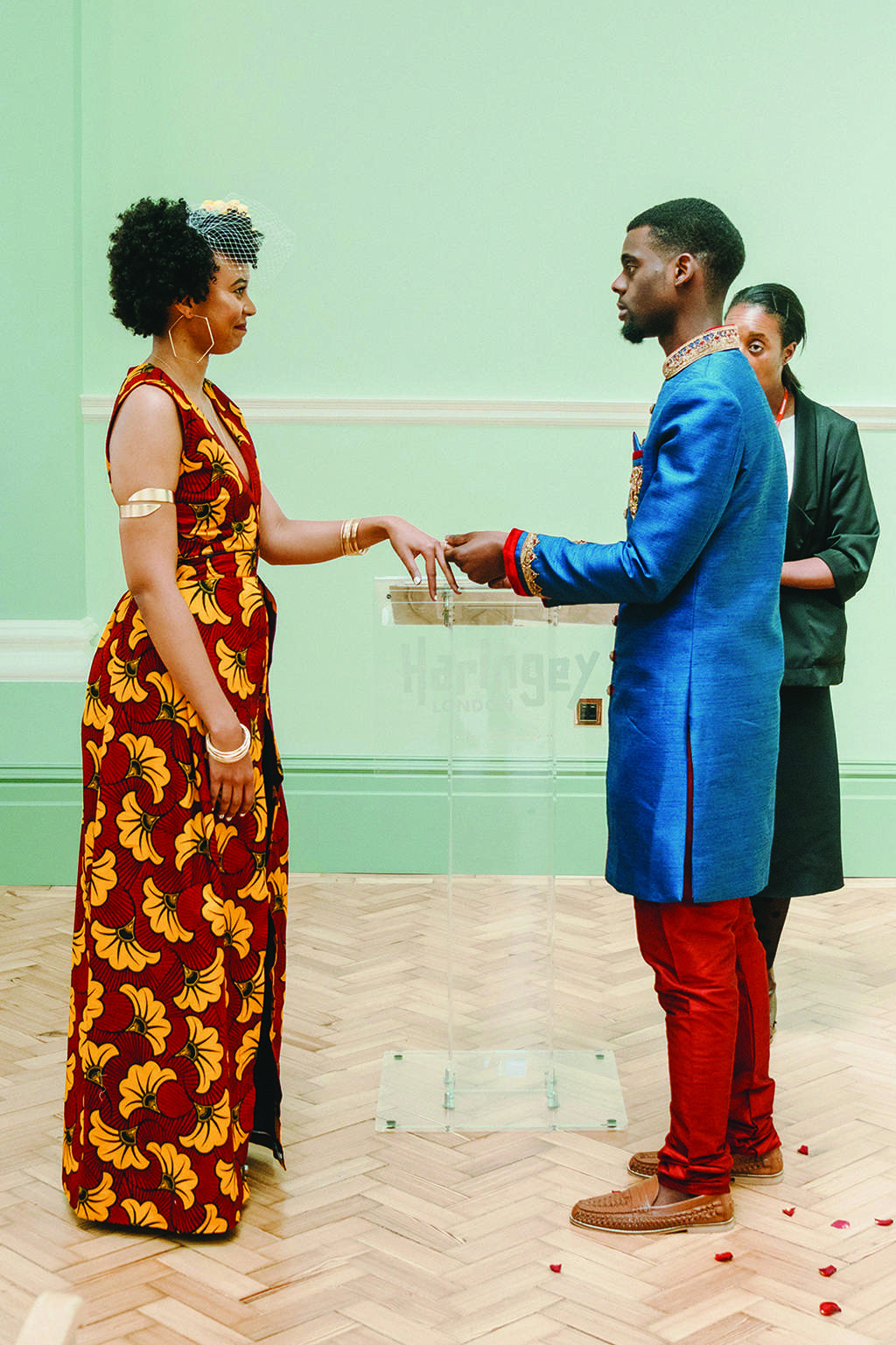 They had a personalised ceremony, written by the couple with a template that the register office provided. They also had acoustic guitar performances by Luke's cousin and a spoken word poem Luke wrote himself, about Aida, to all their guests. "I'd heard the poem before but, for most of the people there, it was their first time seeing Luke perform," said Aida. "I cried. A lot!"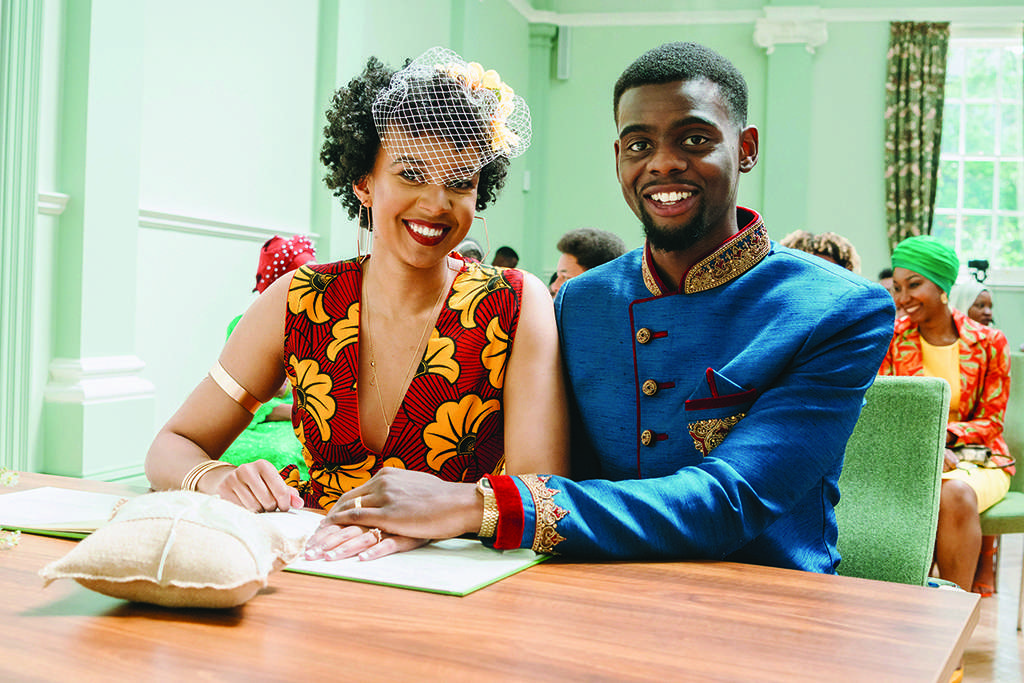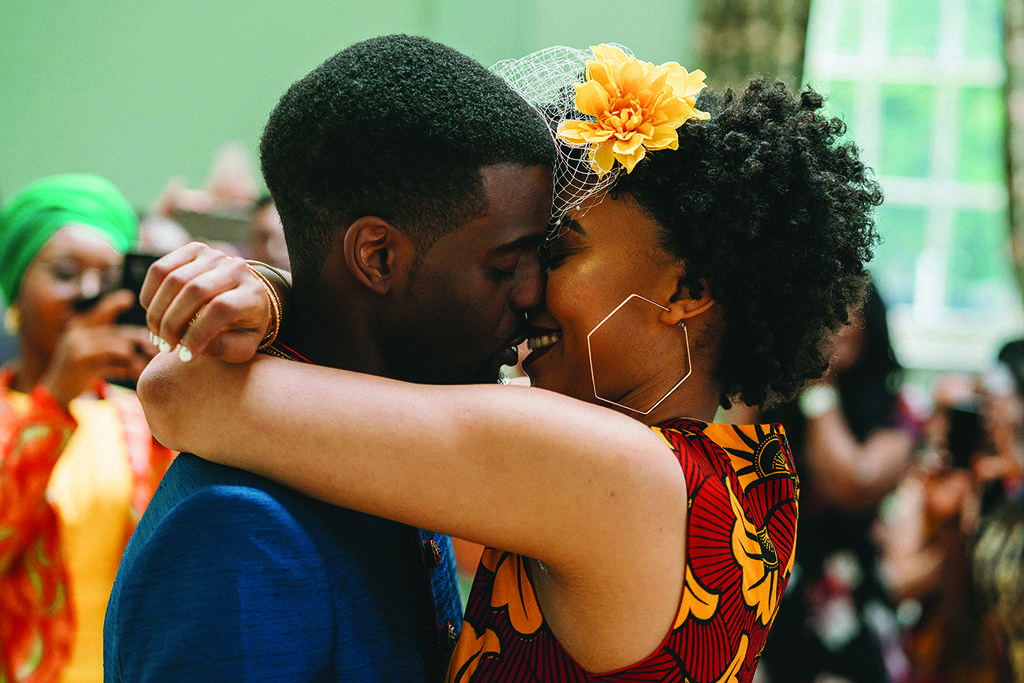 They had a lot of help putting their reception together, but it made for an even more personal affair. As well as being held in Aida's parent's back garden, all their families brought a dish to create a delicious pot-luck feast and her dad spent hours over the barbecue grilling lamb chops in his suit! The decor was put together by one of Aida's friends, and included a printed cotton sheet with hanging artificial flowers for a make-shift photo booth backdrop and leftover metallic carpet insulation for a DIY dance floor!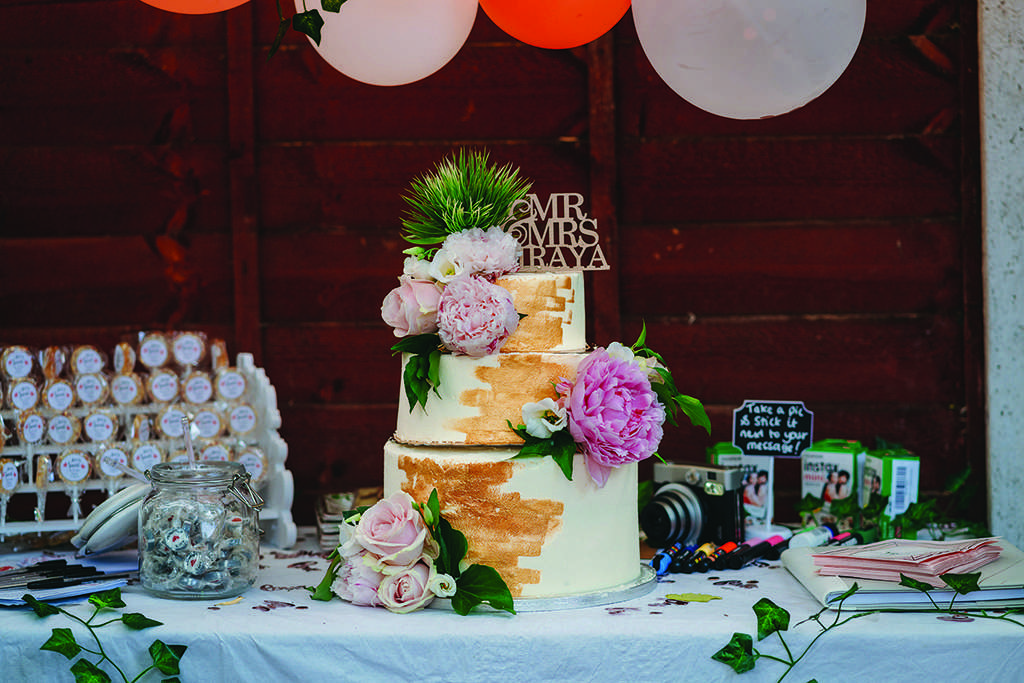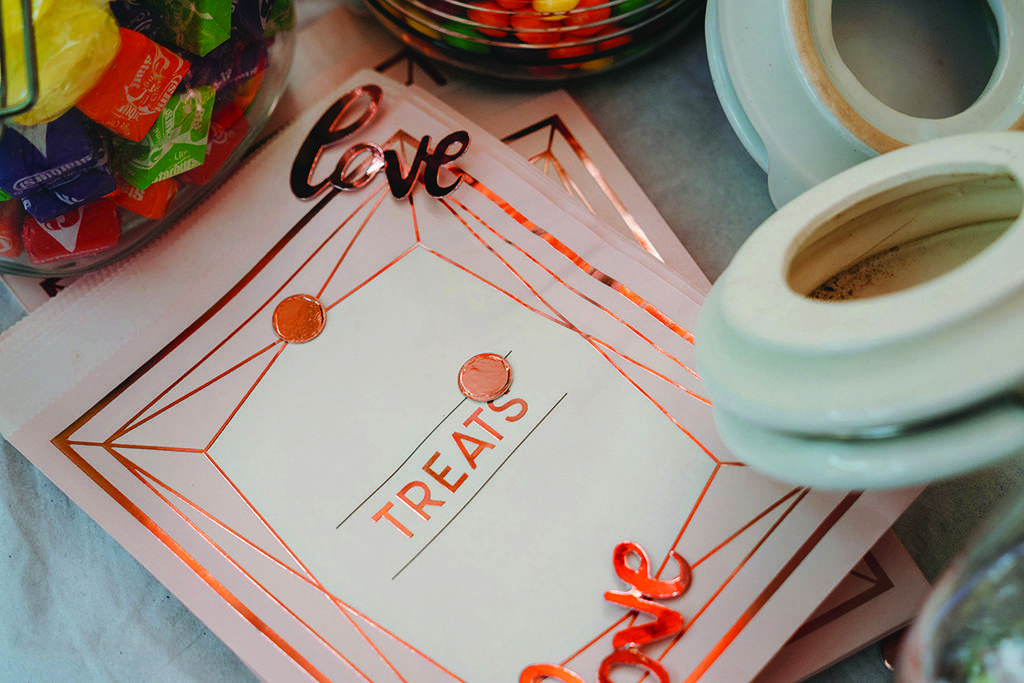 They eschewed traditional wedding favours ("I can't lie, I've thrown most I've ever received away") for personalised lollipops from Etsy, which accompanied the homemade vegan cake that was a gift from a friend. The only real flowers at the wedding was Aida's bouquet, bought from bunches.co.uk, and they'd made their own stationery and reception signage, too.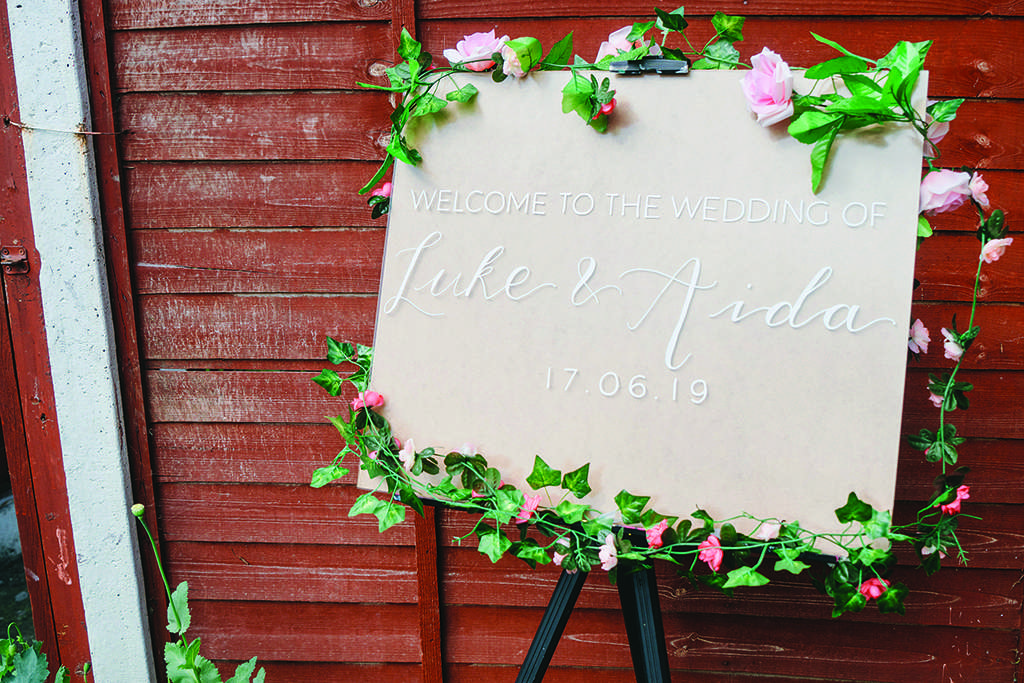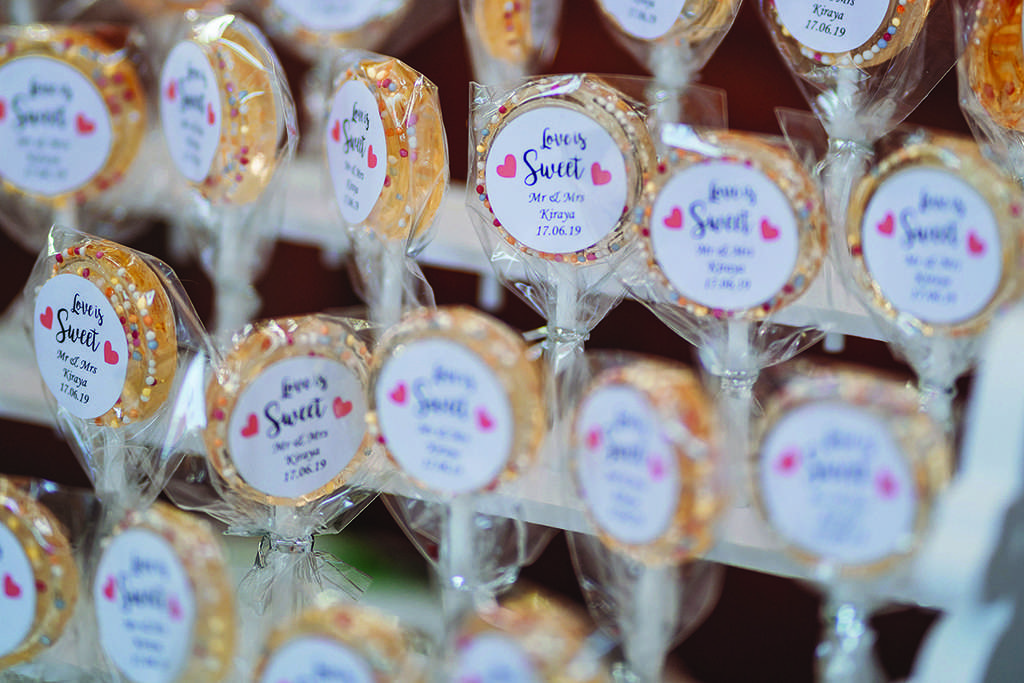 Instead of a DJ, the couple put together a playlist, and if any of their guests had requests they just hopped onto Youtube and played what they wanted. They had a game of Mr and Mrs for entertainment which everyone loved taking part in. "We handed out papers with questions such as, 'Who takes longer to get ready?', they had to circle either Mr, Mrs or Both. It was hilarious! Everyone thought they knew us, and were super surprised when we revealed the answers. Many accused us of lying!"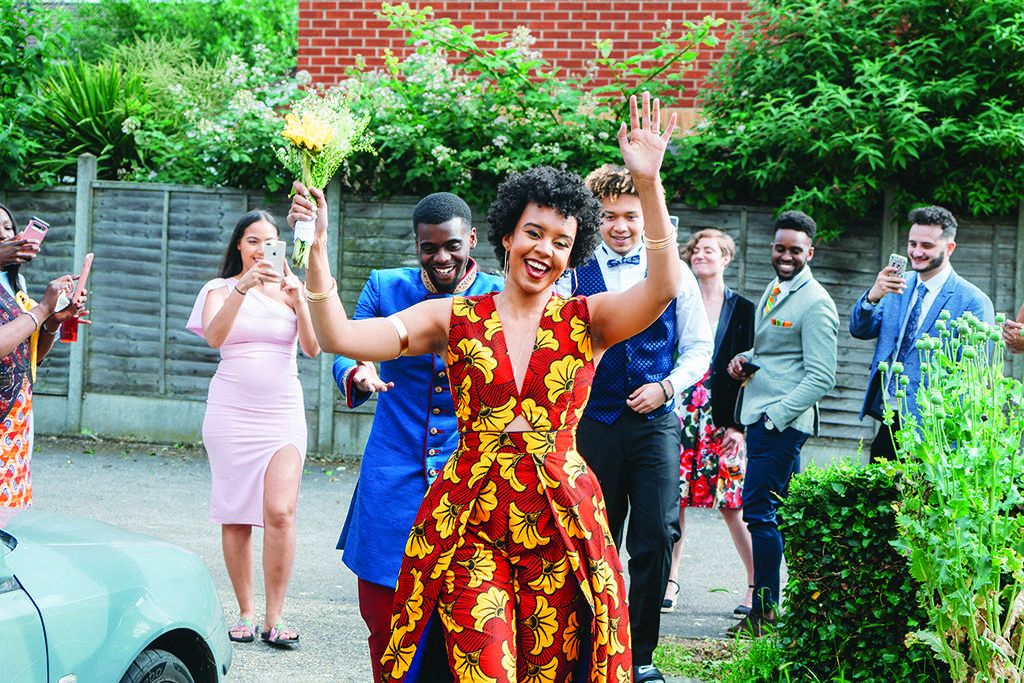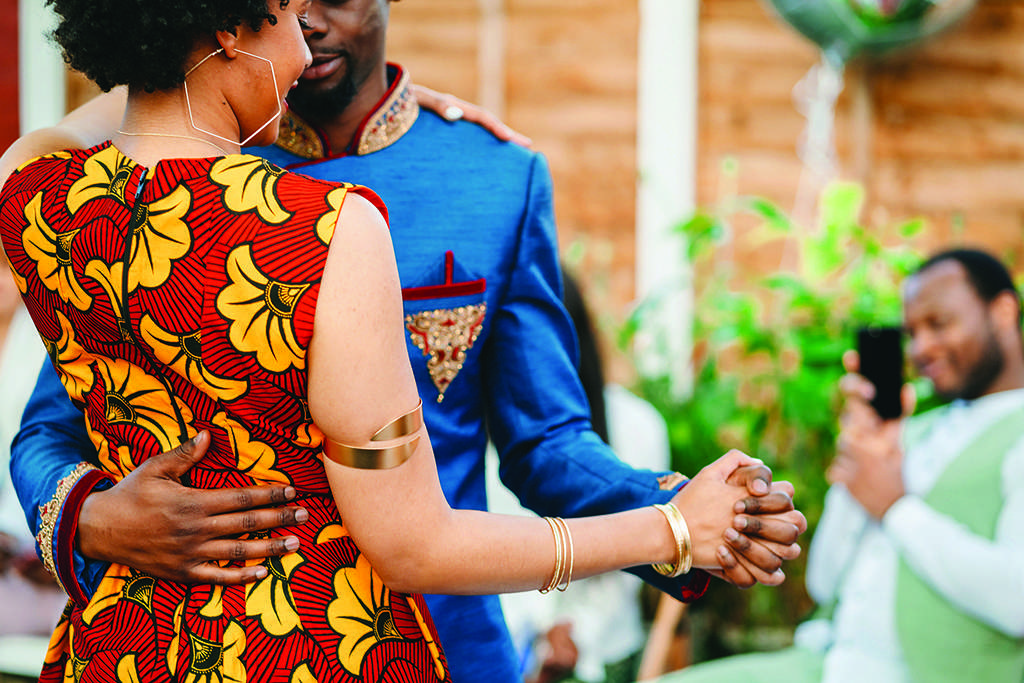 The couple's favourite thing about their wedding day? The end of it! "It was the fact that the whole day went smoothly," Aida admited, "it was such a relief that everything went to plan. I guess we didn't really anticipate how stressful it would be – even if you're having a small 'do, when you try to do everything yourself it becomes a whole load of stress. We got over it by jetting off for a honeymoon in Bali the day after though, so can't complain!"