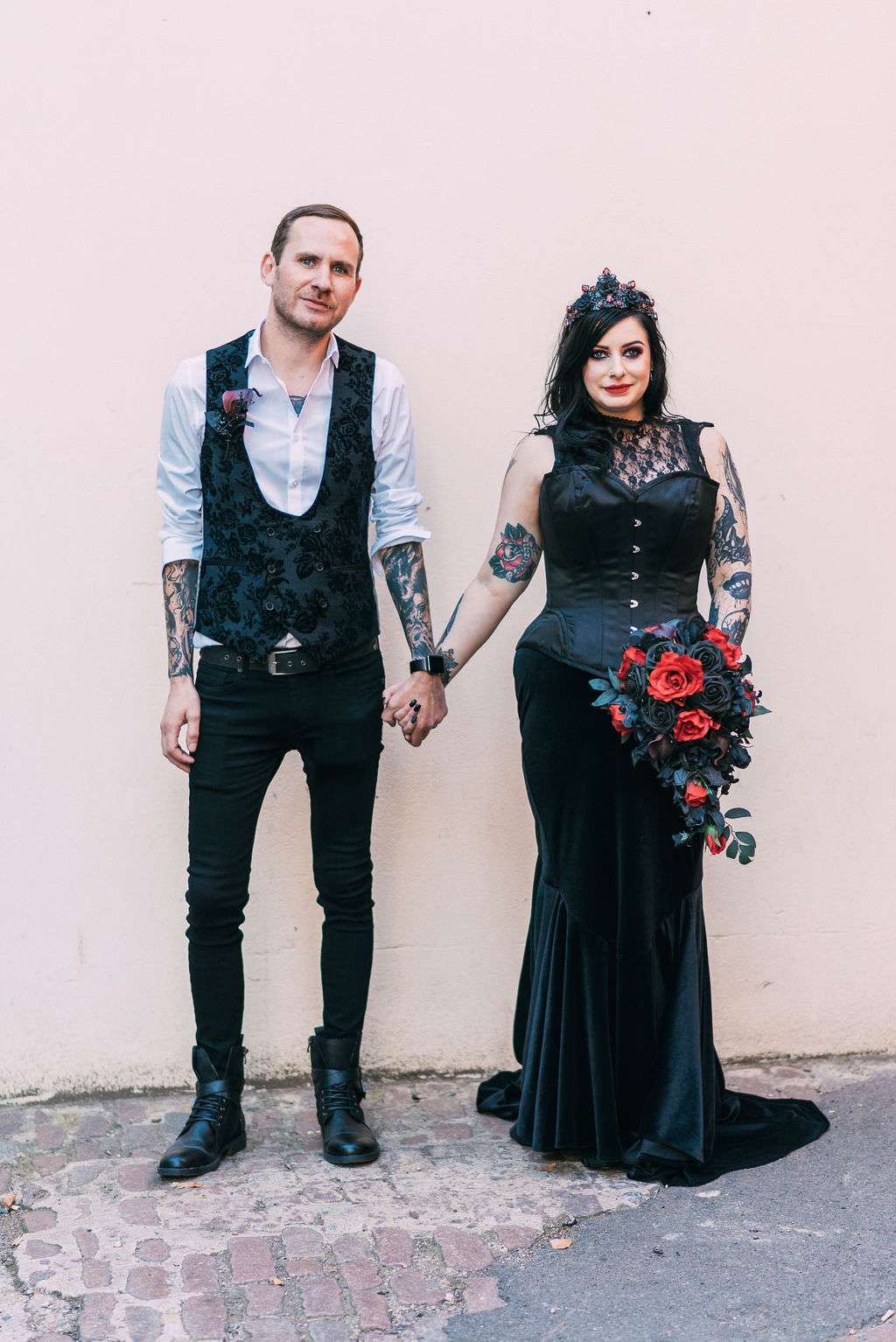 Lovers of all things dark and macabre, Clair and Tony, had a two day wedding in London in September. An intimate ceremony with just 14 guests, held at Marylebone Town Hall was followed by a pub lunch and the next day they had a big vampire themed party for all their friends and family!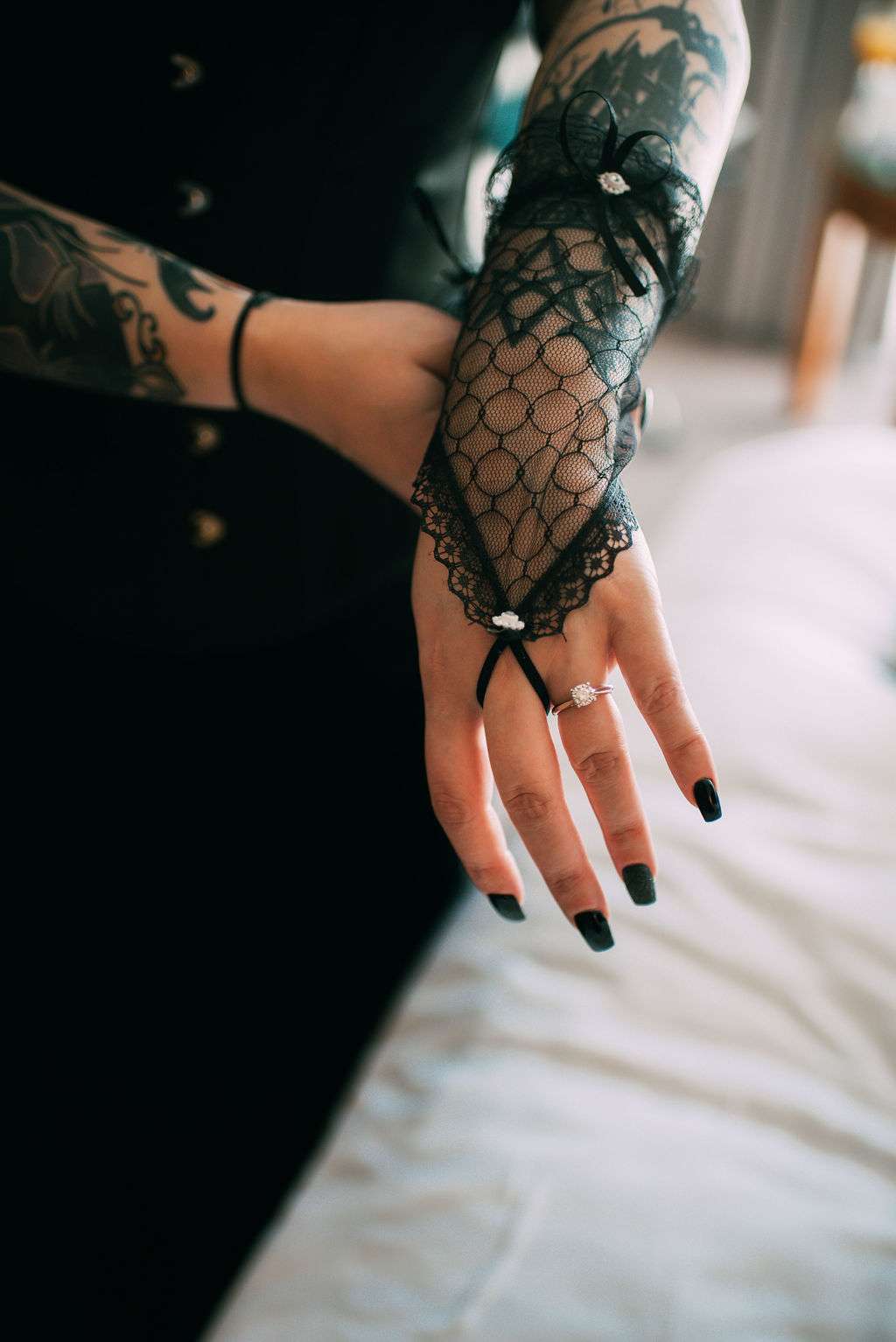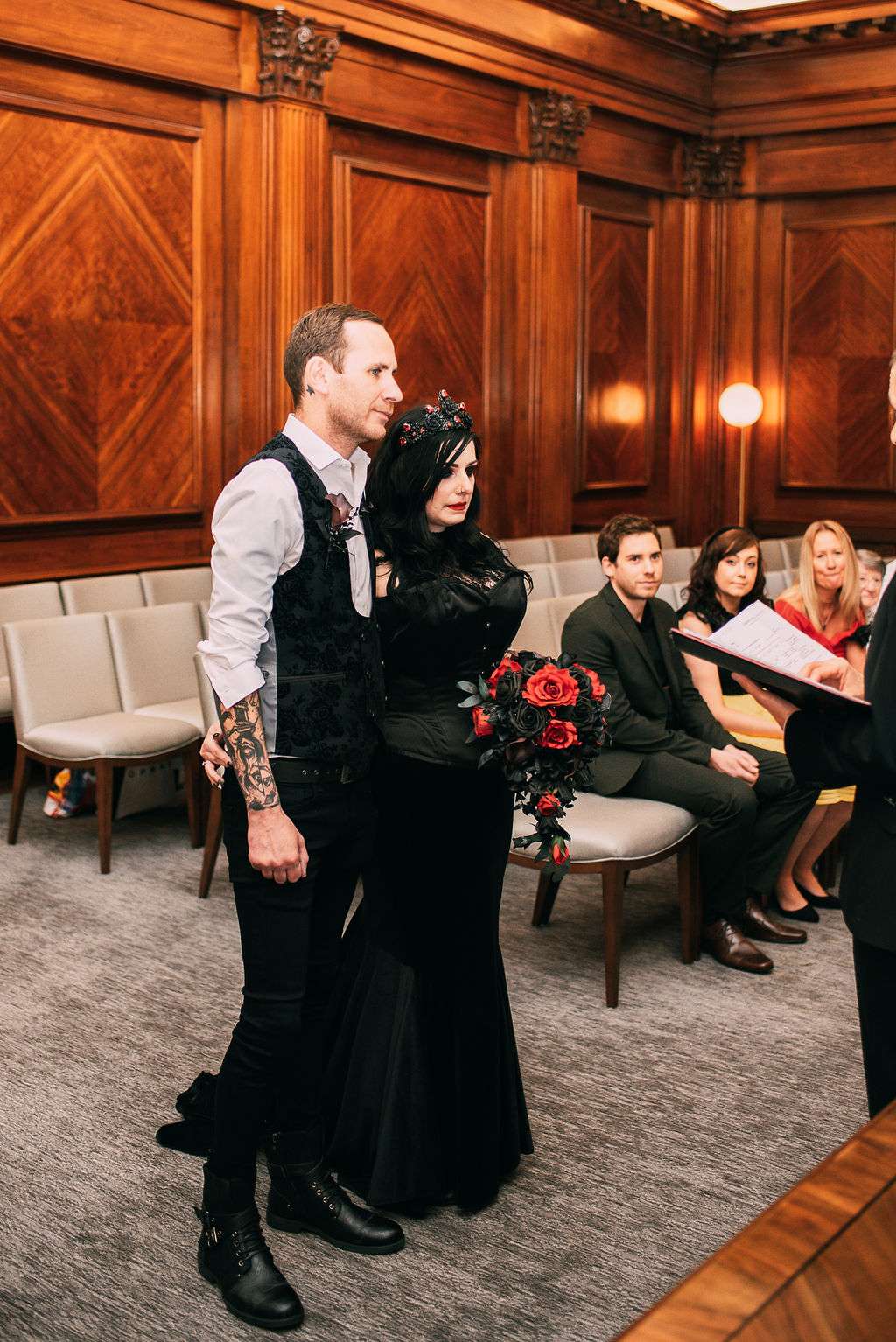 Clair's Morticia-esque dress was from Moonmaiden Gothic Clothing and she wore with a corset by Corset Story. "Every day is Halloween in our house so our wedding really was just an extension of our everyday lives", wrote Clair. "A traditional type of wedding just wouldn't have suited us so it was natural for us to choose this type and we both had the same ideas of what we wanted."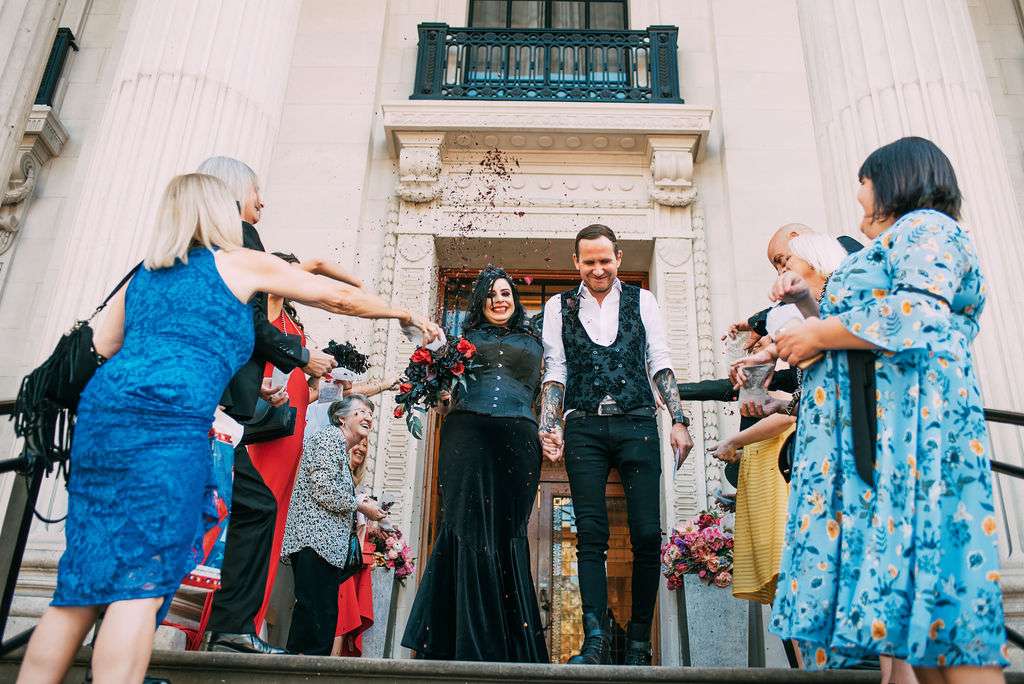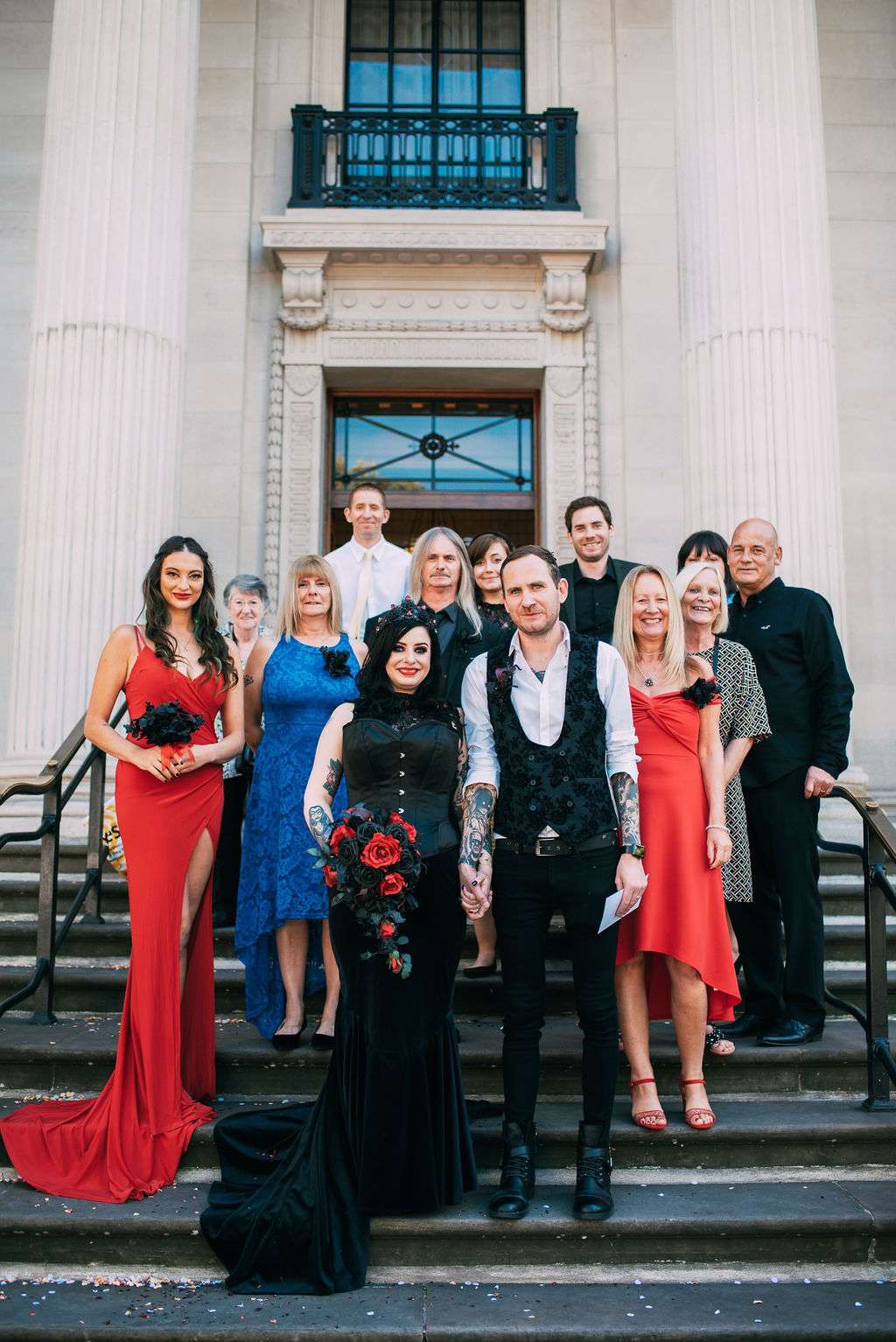 "Our inspiration was to have a day that was 100% us. We didn't change our day to what we thought it should be, we had what suited us. I wore a black dress and my husband wore jeans. We also had it over two days, had no cake, no wedding breakfast, no fancy cars and (almost) no stress! In fact, we did very little in the traditional way."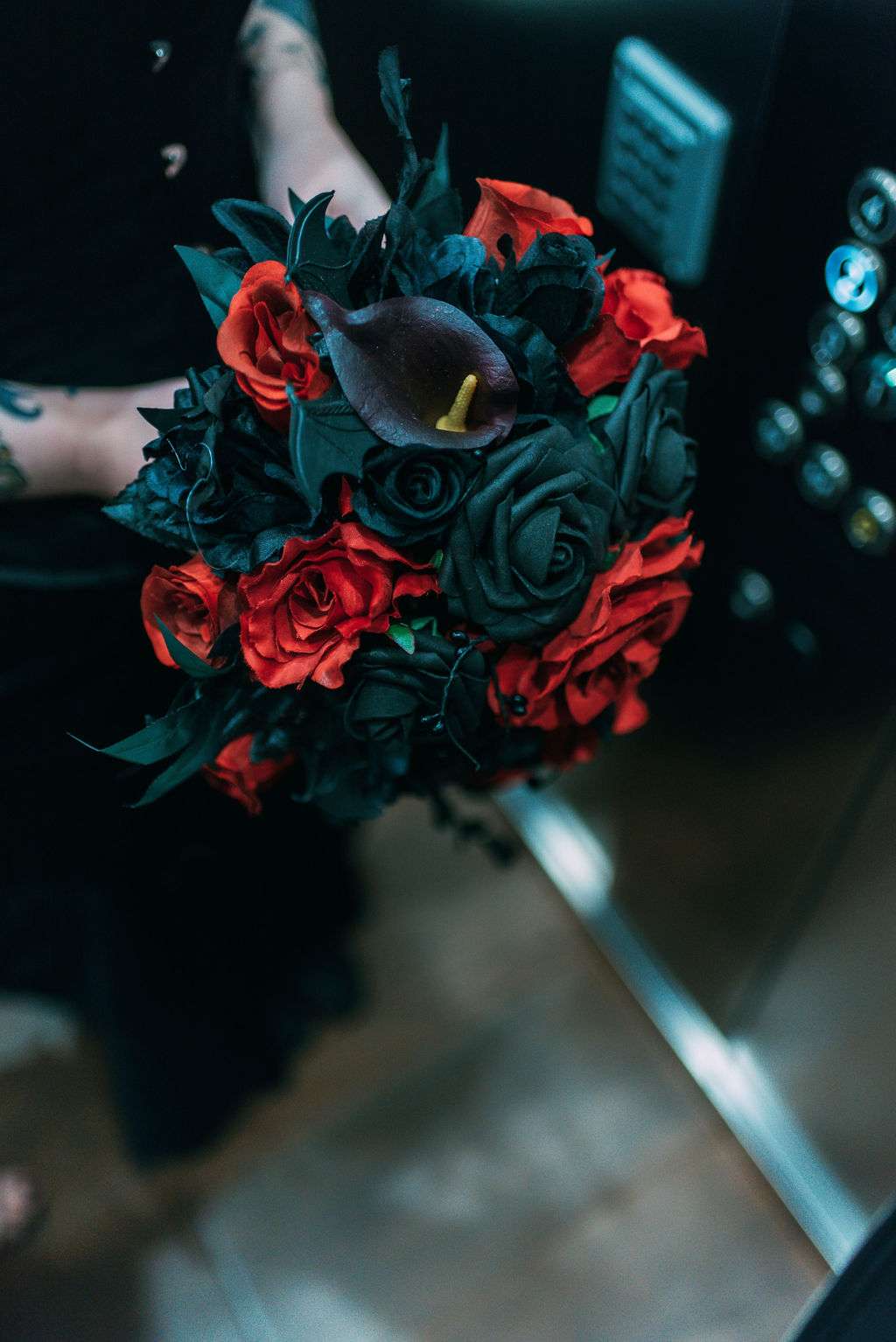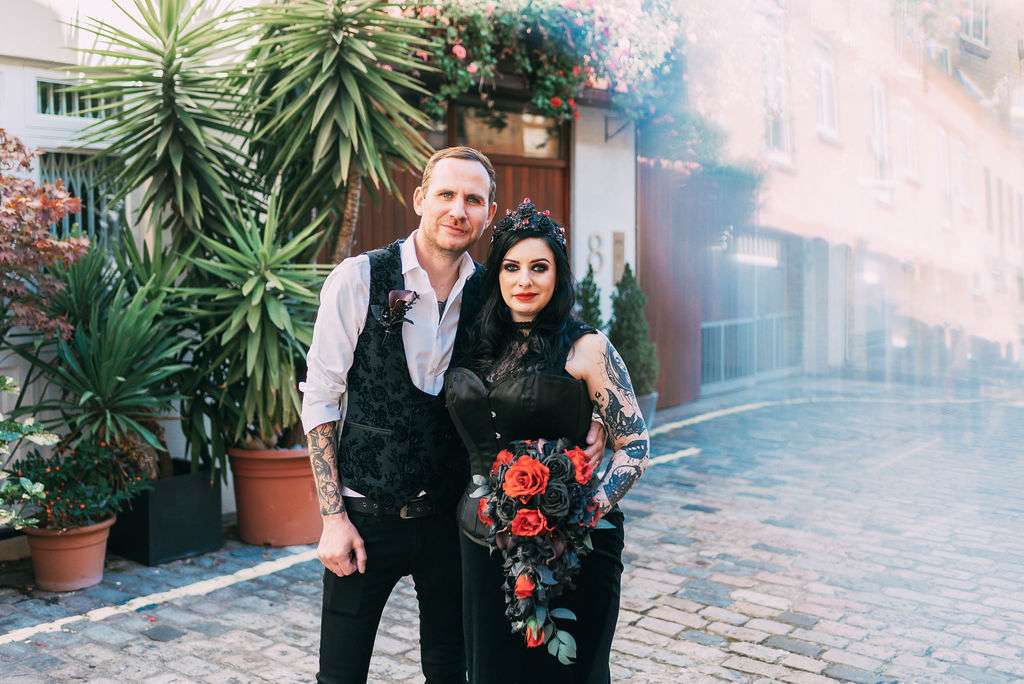 The vampire theme was highlighted by the little decor touches they includes at the reception, which was held at Forge, a bar and restaurant near Bank. "On the buffet table we had a sign saying 'You must feed' from The Lost Boys and we also had a signature cocktail called 'Dead but Delicious' from What we do in the Shadows. Our wedding hashtag was #vampiresdontdodishes (also from What we do in the Shadows)."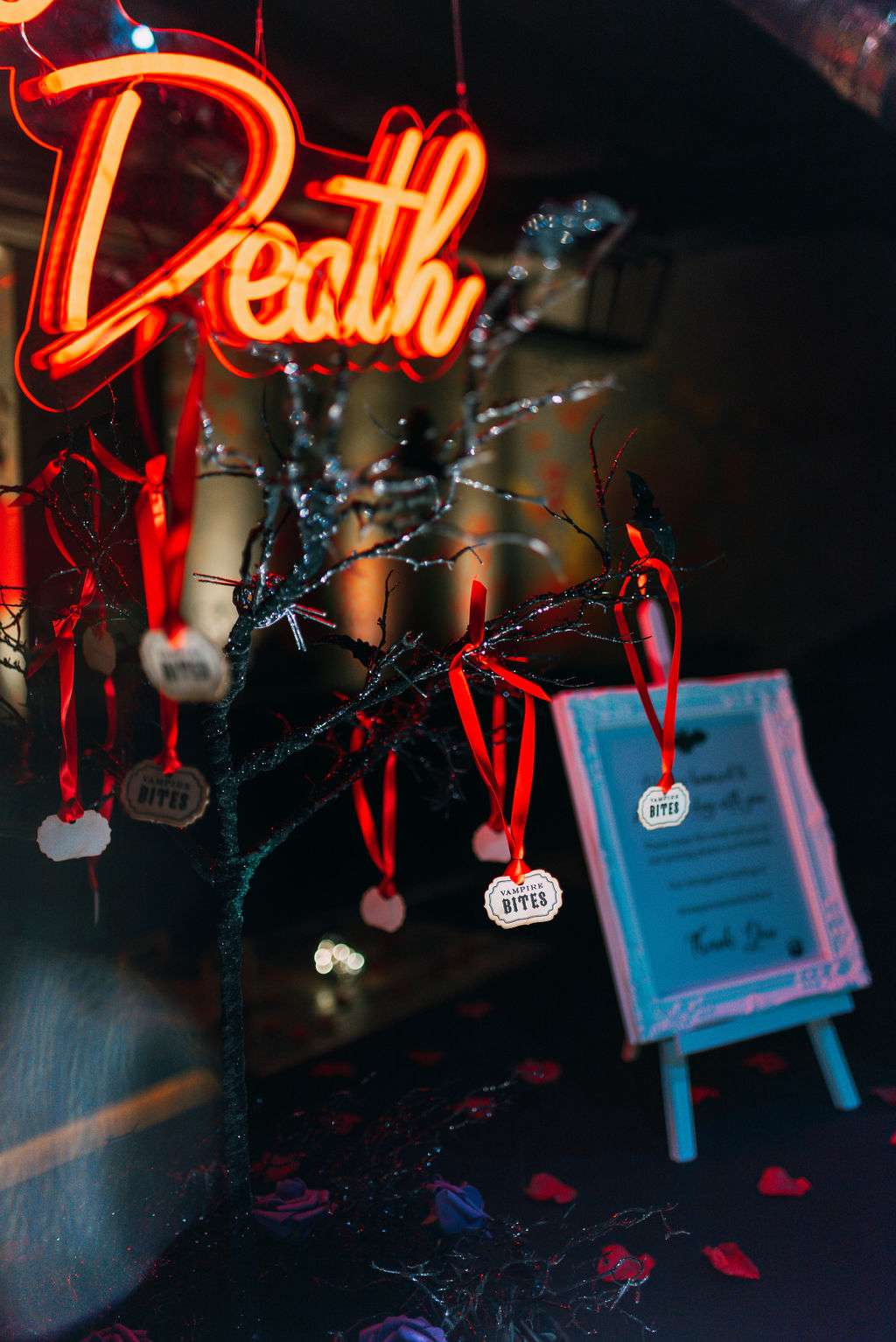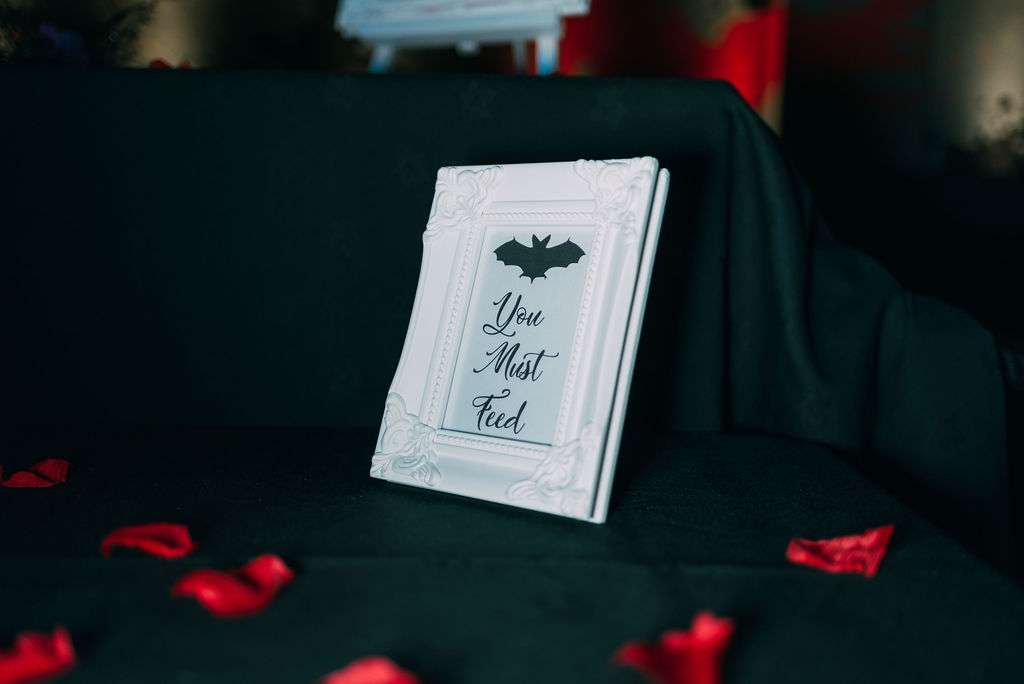 With a £6000 budget, the biggest cost was feeding everyone, but they saved money on almost everything else! Clair's dress was just £80, they didn't hire cars or have a cake and their tattoo artist kindly designed their invitations which they printed themselves and put in black envelopes with red lining, sea;ed with individual coffin wax seals. "Our reception venue was free to hire with a minimum spend so we were able to give everyone a good buffet and a couple of drinks each. we spent around £1300 and the guests made up the rest," Clair explains.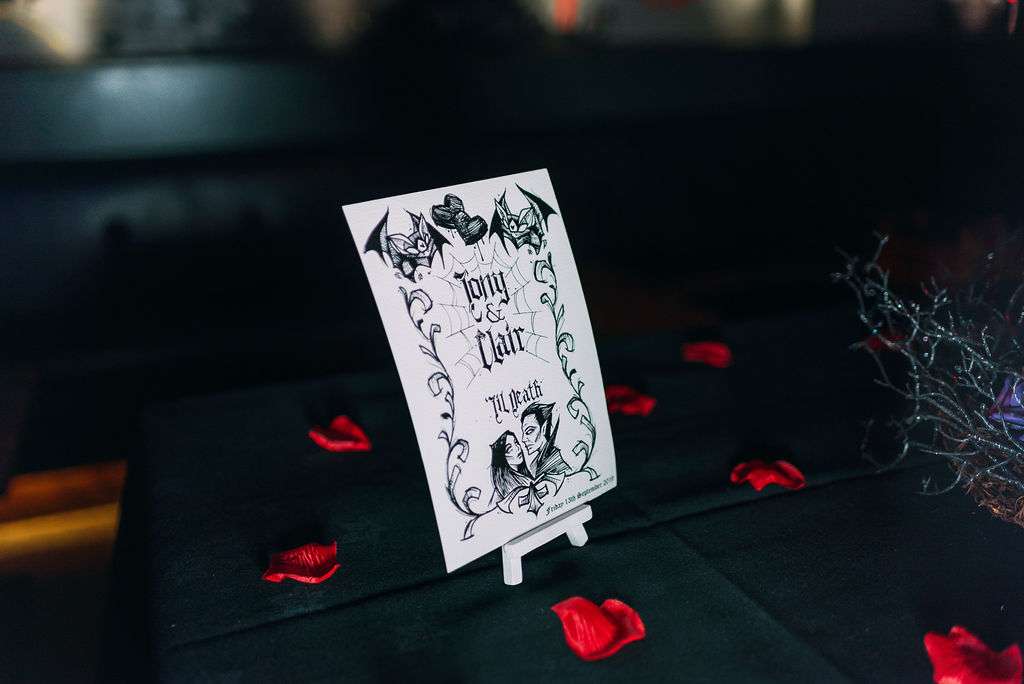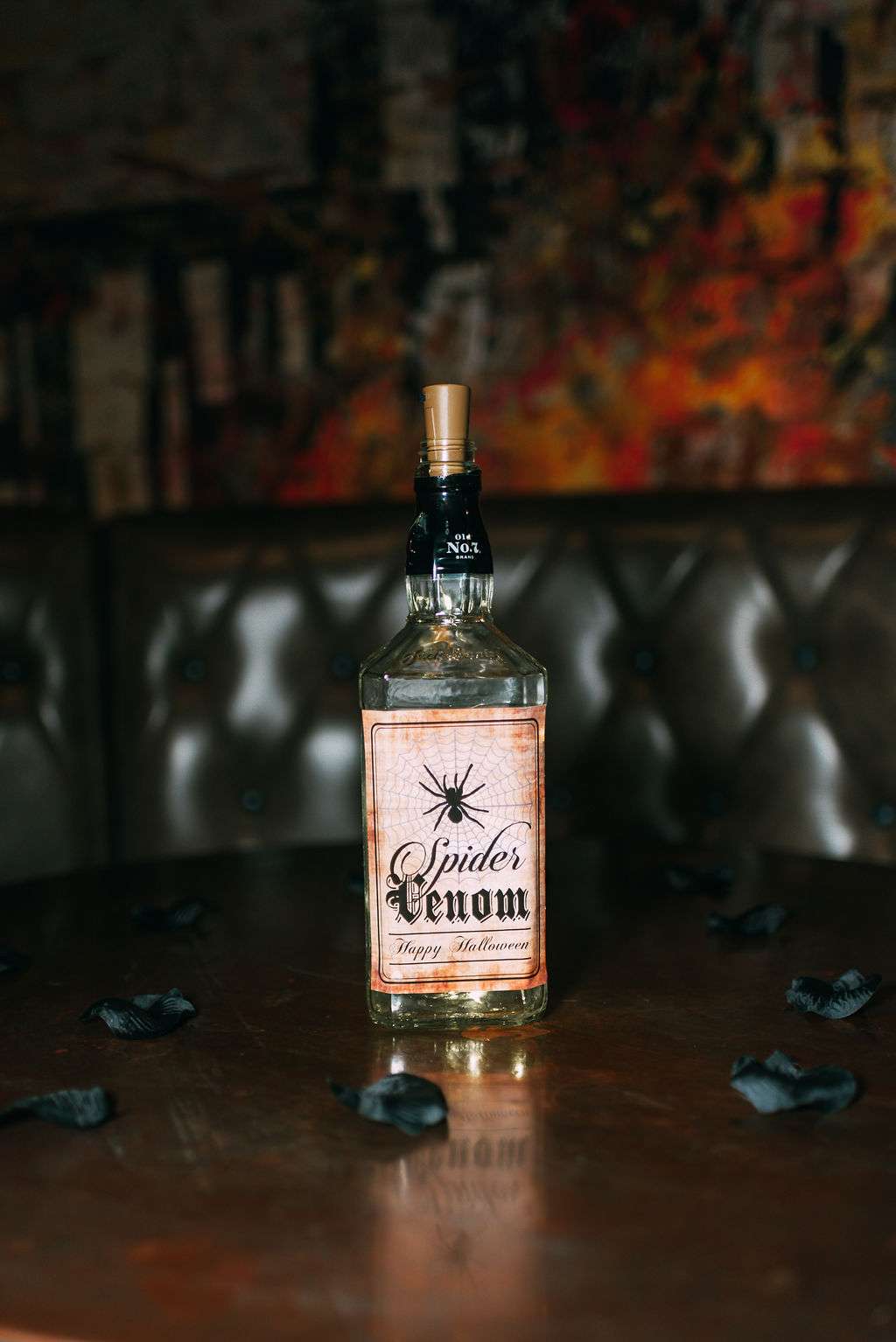 "The most important advice I have would be to remember your end game", she concludes. "I think a lot of brides especially have this perfect vision of how they want their day to be and to me it just feels like setting yourself up for disappointment. Things are inevitably going to go wrong at some point, even if it's the smallest thing. Just remember why you're doing it. You're marrying your best friend and that's what is important. And lastly, invest in a good photographer. We were on the fence about having one but we are so glad we did! We are so happy with our photos!"