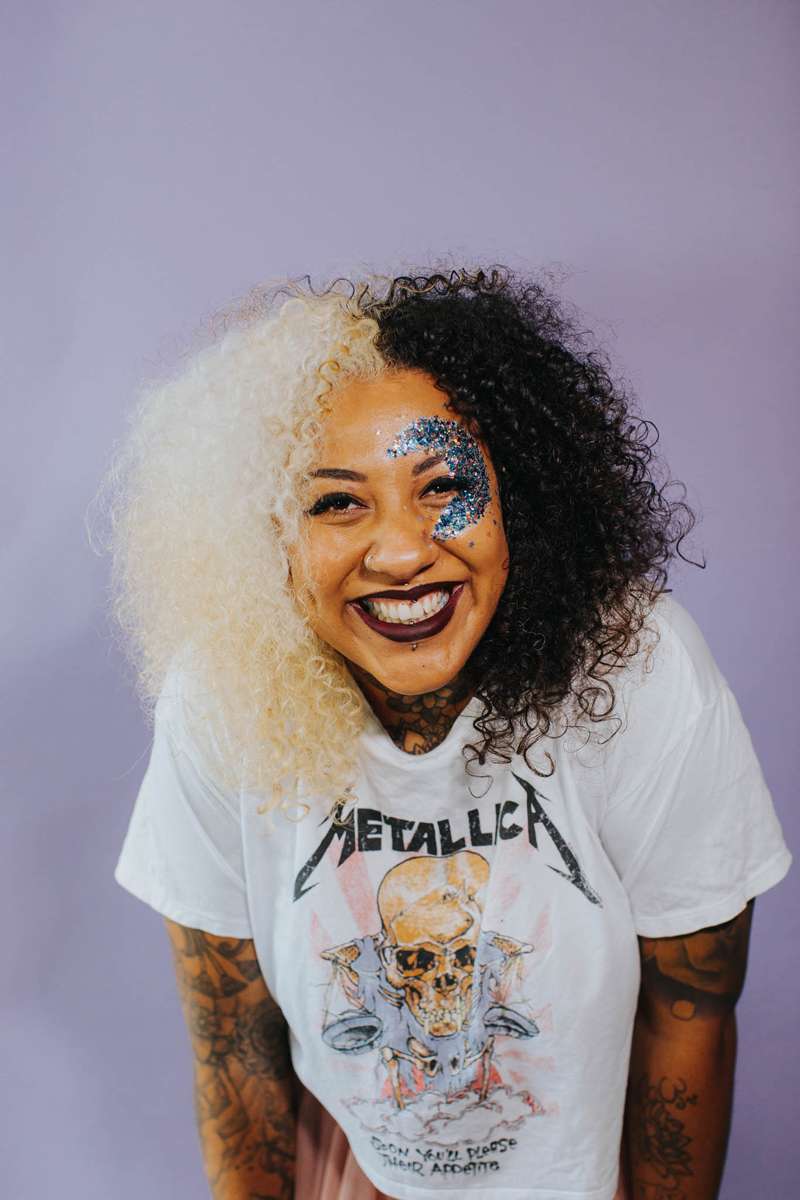 Halloween is right around the corner (erm who's excited!?) and I thought this would be the perfect opportunity to share this super easy yet super effective glitter moon make up idea. If you're more of a low key kinda gal, and the idea of a full face of themed Halloween make up isn't your jam, then you're going to love this!
It would also work GREAT for your wedding reception look too. Glitter bars aren't going anywhere but if you'd rather go down the DIY route, this simple tutorial will help you add some much-needed sparkle to evening face.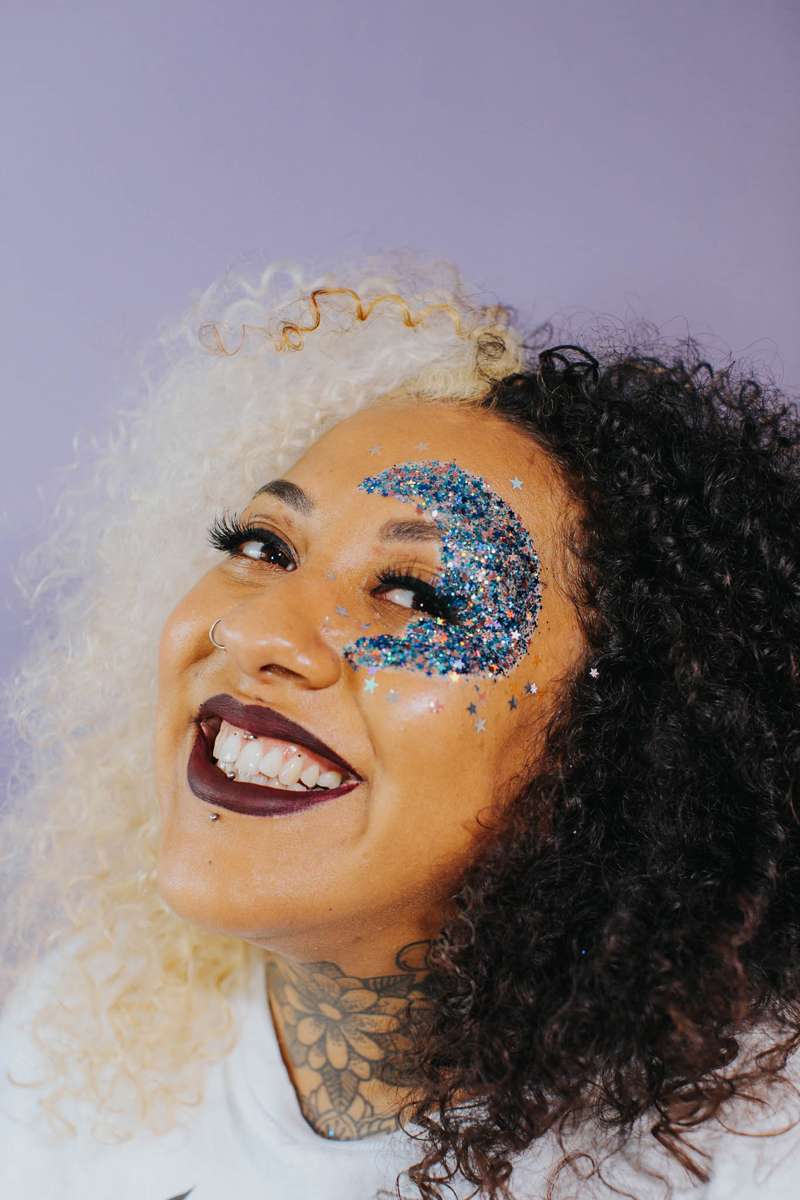 Supplies needed:
🌙 A white eyeliner – we used a MAC eye kohl pencil in 'White'
🌙 A selection of glitter and sequins suitable for use on the face – ours came from The Gypsy Shrine but you can also find LOADS of options very inexpensively on Amazon.
🌙 Glitter adhesive – we've used eyelash glue but you can also use Vaseline or a specialist product
🌙 A synthetic flat brush
🌙 Hairspray
🌙 Black eyeliner (both liquid and pencil)
🌙 False lashes
🌙 A dark liquid lipstick – wurs is 'High Drama' by MAC
Method:
✨ Step one: Use the white eyeliner to plot out the shape of your glitter. We've gone for a simple moon shape but you could do whatever you like!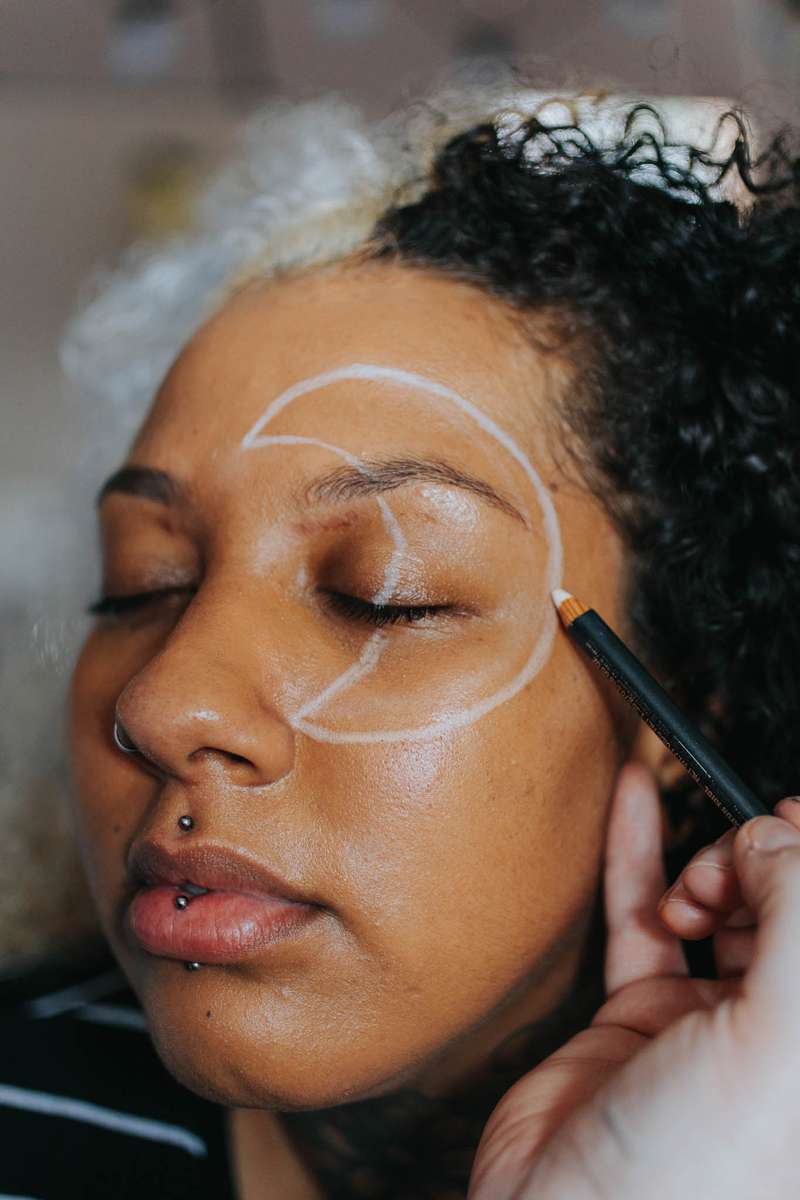 ✨ Step two: Use the flat brush (or your finger) to apply the glitter adhesive/ Vaseline/ eyelash glue within the shape. We used a latex free eyelash glue as its super easy to peel off at the end of the night!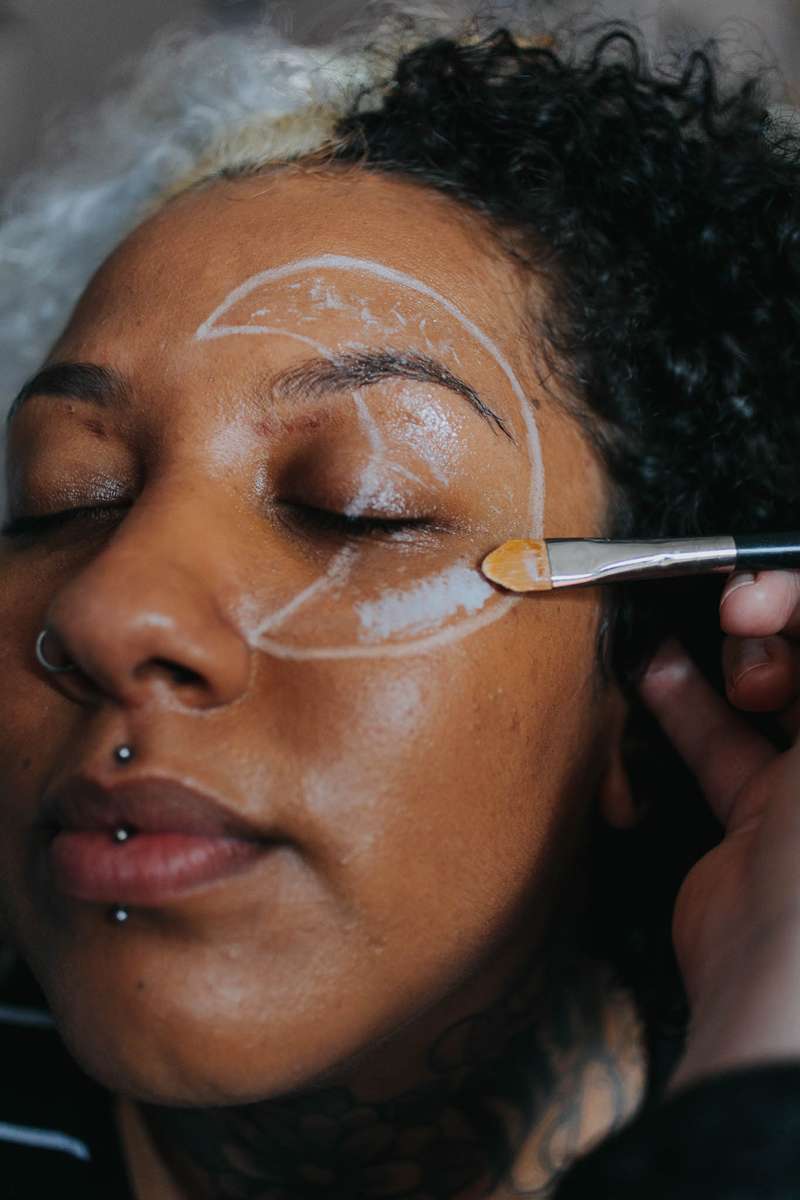 ✨ Step three: Paint on the glitter and sequins and then use a bit of microporous tape (you can find it in Boots) or make up remover to tidy up the edges if needed. Add a light mist of hairspray to the glitter area to keep it in place all night!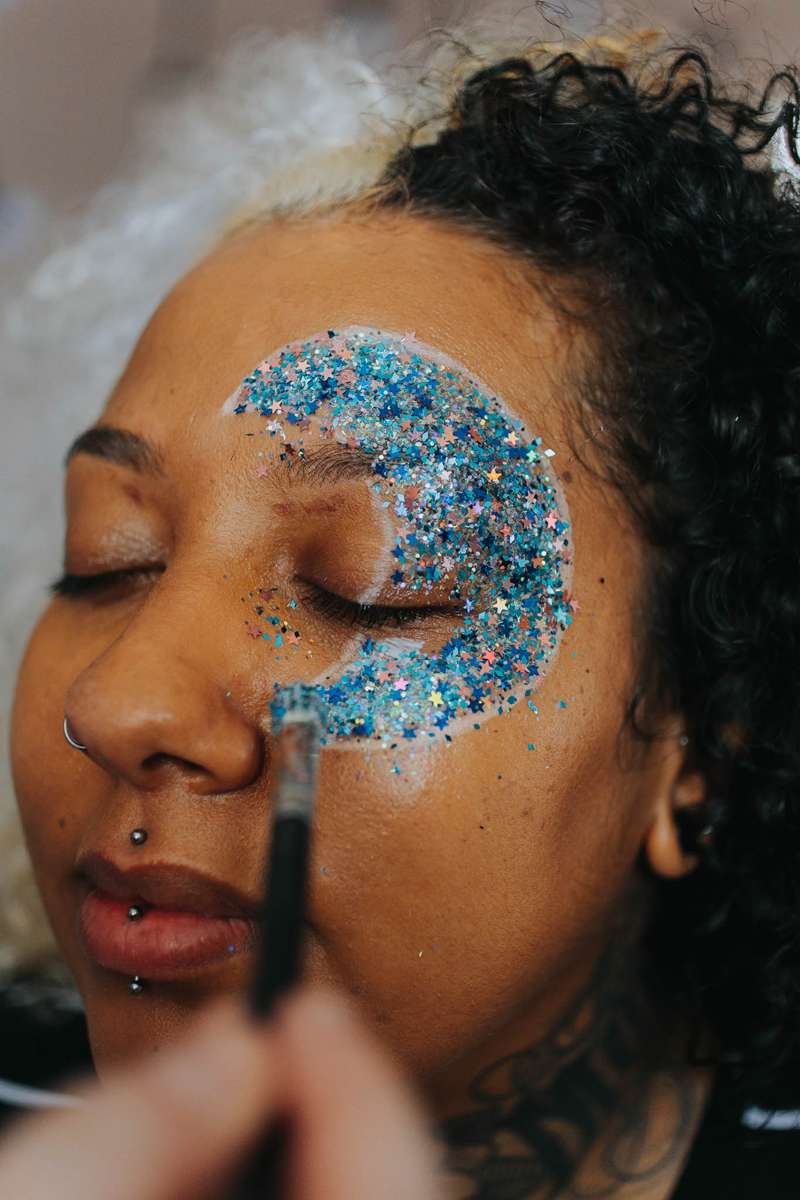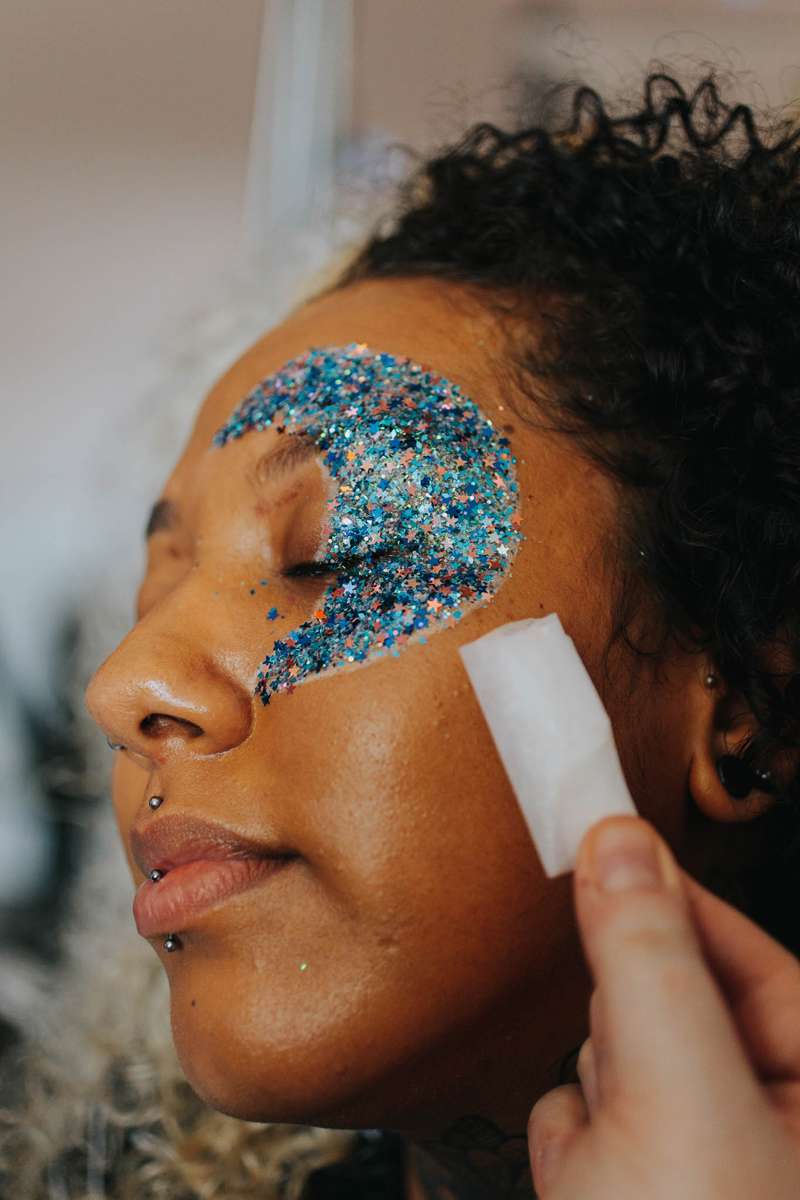 ✨ Step four: To really vamp up this look we've added a thick black eyeliner wing, dramatic lashes and a dark, ombre lip! We lined the lips with a black pencil and filled in with MAC Retro Matte lipstick in 'High Drama'.Get ready to dance the night away like the human disco ball that you are!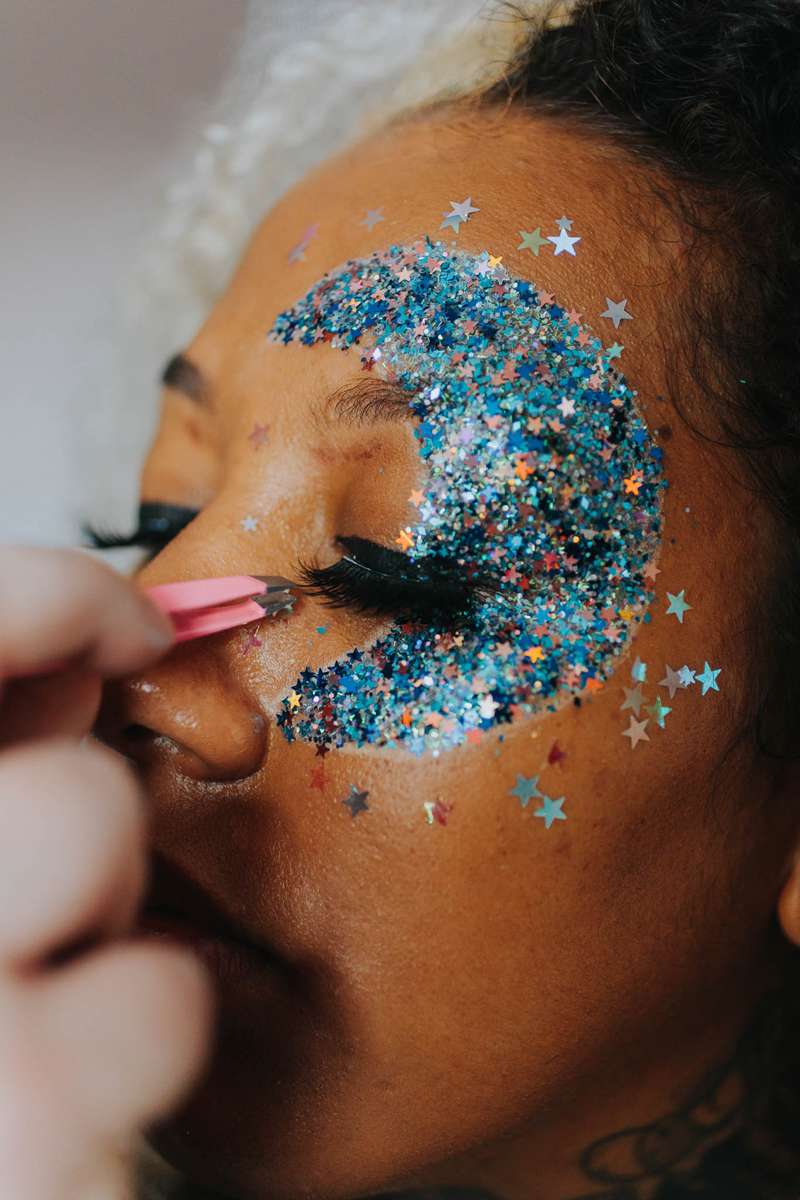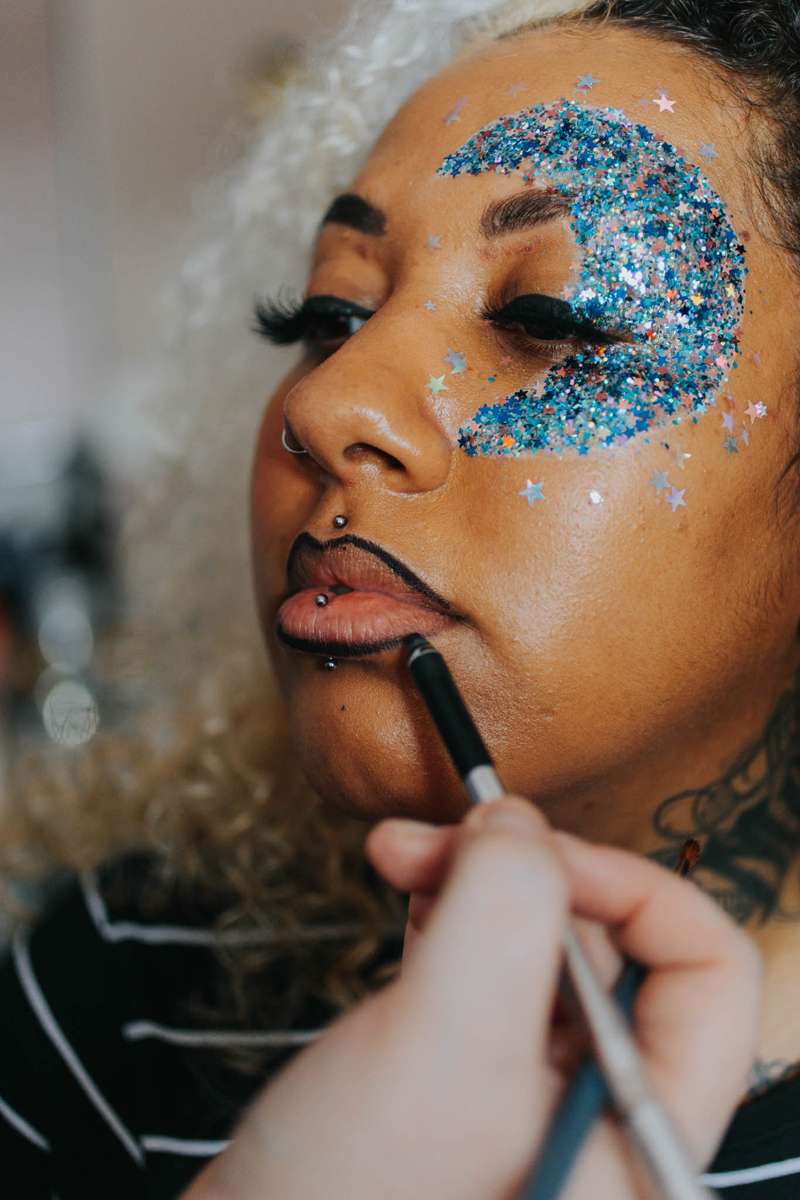 How easy and fun is this?! It's time to party!