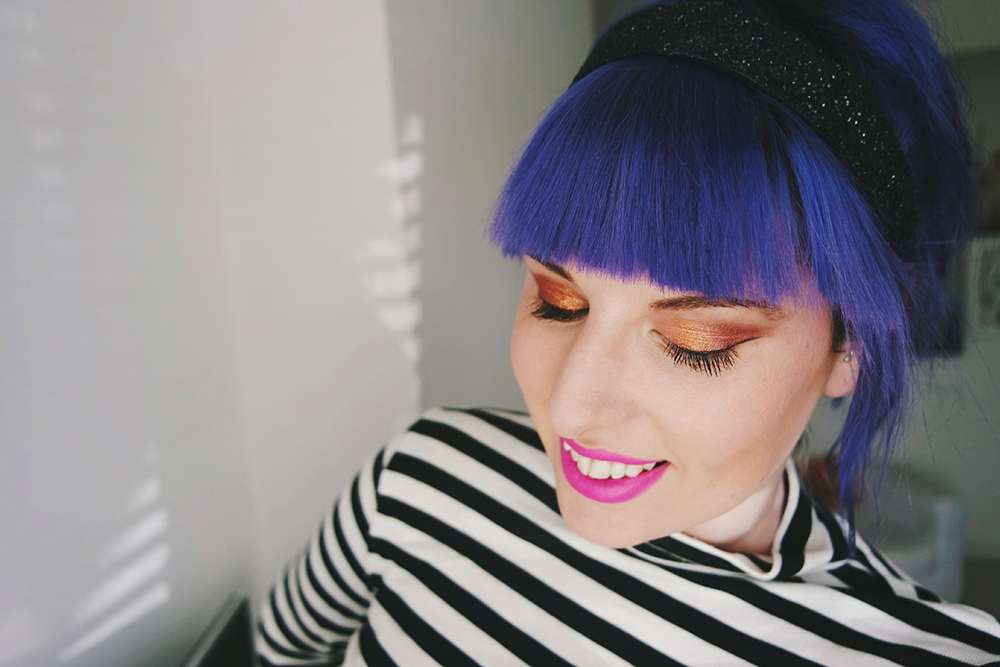 If you're doing your own wedding day make up, it's worth taking some time to not only practice what you're going to do, but invest in some really great products and tools.
While this article could be one of the longest I've ever written, I decided to keep it as simple as possible. After all, you only have to Google "make your make up last all day" and you'll be presented with quite the rabbit-hole of guides and reviews on what products to use.
For me, it's never really been about the actual products themselves though. Sure, some are way better than others and I certainly have my favourites, but for me, finding my make up mojo has really been about getting the techniques spot on.
Get your skin in it's best shape
First things first, you have to take care of your skin. Whether you want to invest in fancy creams and treatments or not, having some kind of routine is super important. Even if it's as simple and taking your make up off properly at night and slapping on a hydrating moisturiser, that's better than relying on face wipes (which are apparently terrible for your skin – sob) and sleeping with yesterday's mascara smeared down your face.
If your skin isn't cared for, depending on your skin type, any make up you apply with either slip right off, or look caked on. I have dry skin and when I slack on my skincare routine, my foundation oxidises on my face, sits on the surface and clogs up my pores. Delightful.
I personally am I bit of a moisturiser floozy. I'm yet to find one I am completely devoted too but right now I'm using Dior Hydra Life and it's pretty decent. At night time I also slather my face in glycolic serum which is apparently good for improving skin texture and evening the complexion. I also use No. 7 Perfect and Protect serum during the day which I adore. Oh, and by the way, I take my make up off with Coconut Oil
! It's cheap, plentiful and works a treat!
Having a round of pre-wedding salon treatments or facials might seem like an over indulgence, but my skin always feels a million times better, and my make up goes on like a dream, after I've had one. If I was a millionaire I'd totally be having facials at least once a month!
Invest in the right tools
The tools you use to put your make up on can make or break the result. While there are some great, cheap brushes and sponge options out there, for me, nothing can come close to the results you get with a Beauty Blender
. I use mine to apply my foundation, concealer and powder and I bloody love it.
While £15 for a sponge might seem like a lot, but there really is nothing else that compares to the finish it gives. Even the cheaper but similar knocks off's pale in comparison. Kandee Johnson did a great video about using a Beauty Blender and if you're not already a convert, you definitely will be after watching it!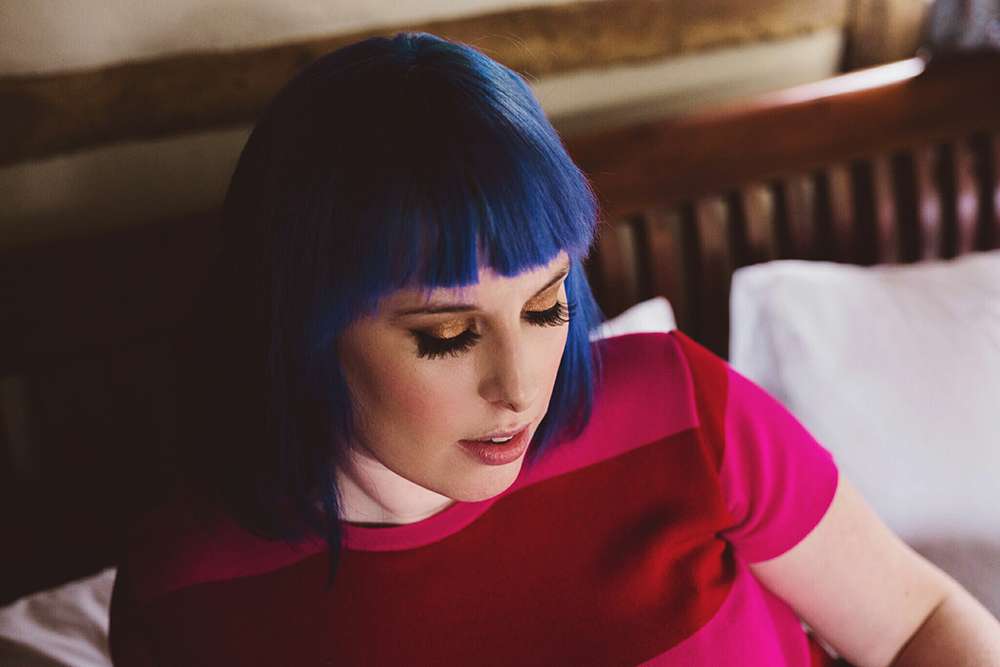 Use the right products (for you!)
Take some time to try lots of different products and see what works best for you. I've been trying to find my perfect foundation for years and I think I've finally uncovered my mecca with Illamasqua Skin Base. It gives medium coverage which means all blemishes are hidden without you ending up looking like a Barbie doll.
In terms of powder I swear by the Lush Emotional Brilliance translucent powder. It's not expensive or fancy but nothing sets my make up quite like it! Eyeshadow-wise I am a Sugarpill obsessive. They specialise is super bright, rainbow colours which I don't really wear that much, but I am head over heels for their Sparkle Baby palette (I wear the peachy Kitten Parade as the base of nearly every eye make up look I do) and their brand new pigments are the best! In both the photos in this article I'm wearing the bronzy Penelope loose eyeshadow, and in the top photo I've blended it with Countess on the outside edges.
When it comes to lips I have a few favourite brands that I always go back to, the usual suspects of Mac, Maybelline and OCC, but I have recently discovered Anastasia Beverly Hills' Liquid Lipstick. It seriously lasts all day (and night!) and isn't drying like lots of other similar products. Party Pink is the most amazingly bright candy neon pink you could imagine so I've obviously been wearing it a lot. I'm wearing it in the top photo with with my favourite OCC lip liner in Hoochie, which is a vibrant magenta.
Practice, practice, practice
It's a cliché and a half, but practice really does make perfect. I started trying to nail the whole contouring thing recently, and while I'm no way in Kardashian territory, just a subtle addition of some perfectly placed bronzer on the cheeks can make all the difference. It's the same with any new technique though, you need to take your time to perfect your skill before you début it on your wedding day!
So there you have it, a very quick overview of some of my favourite products and tips for making your make up last all day. If you're doing your own wedding day make up, I'd love to hear from you as well. What products do you swear by? Do you have any top tips for us?