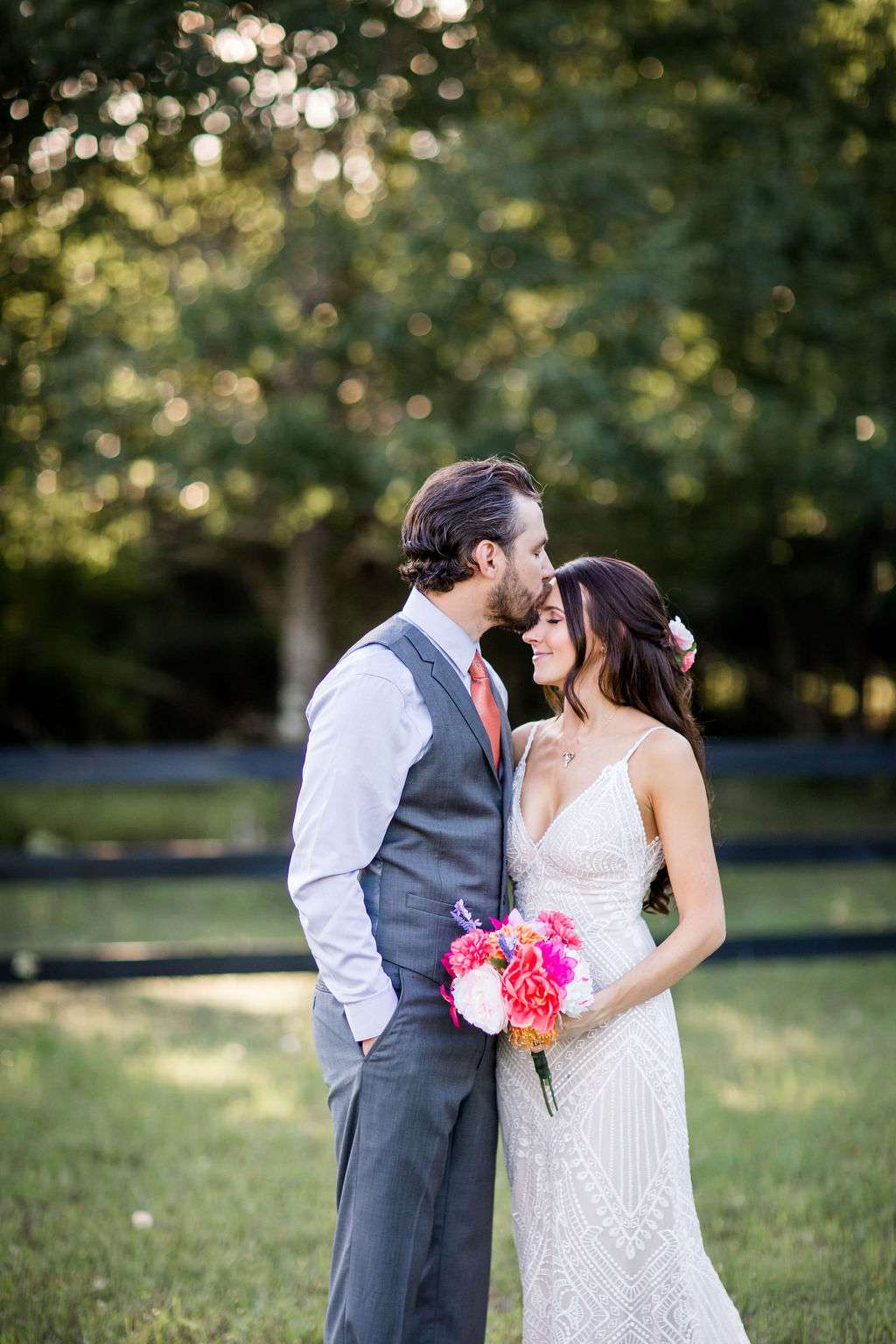 Alex and Jody love going to concerts together, so it seemed fitting to them to run with a festival theme for their May 2019 wedding. Armed with $15,000 and a whole lot of creativity, they set about creating a day that celebrated colour, their personalities and love!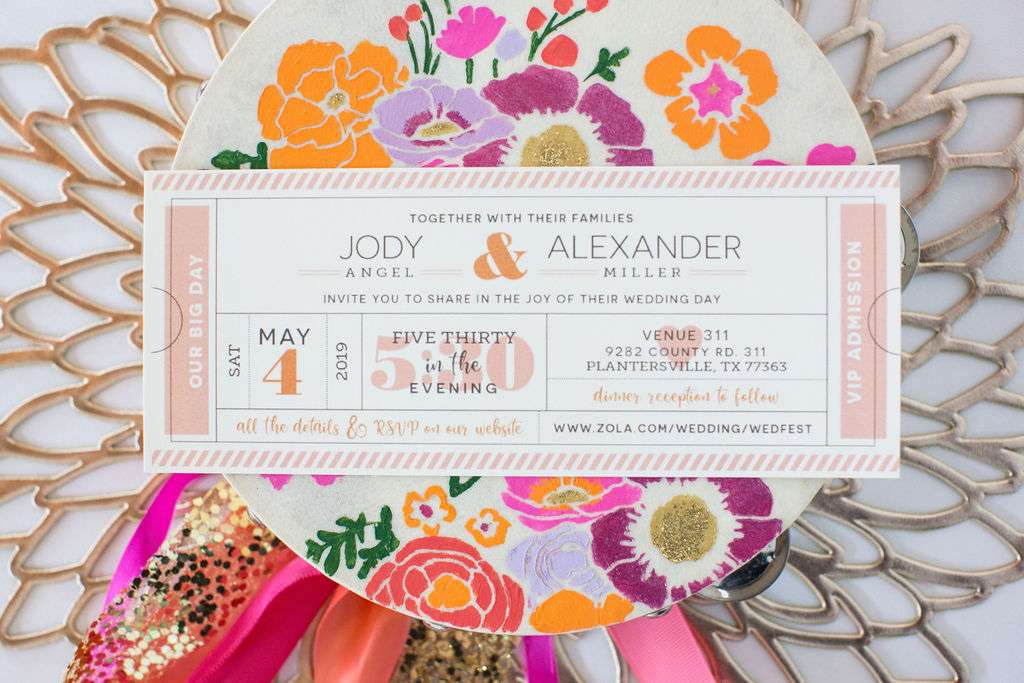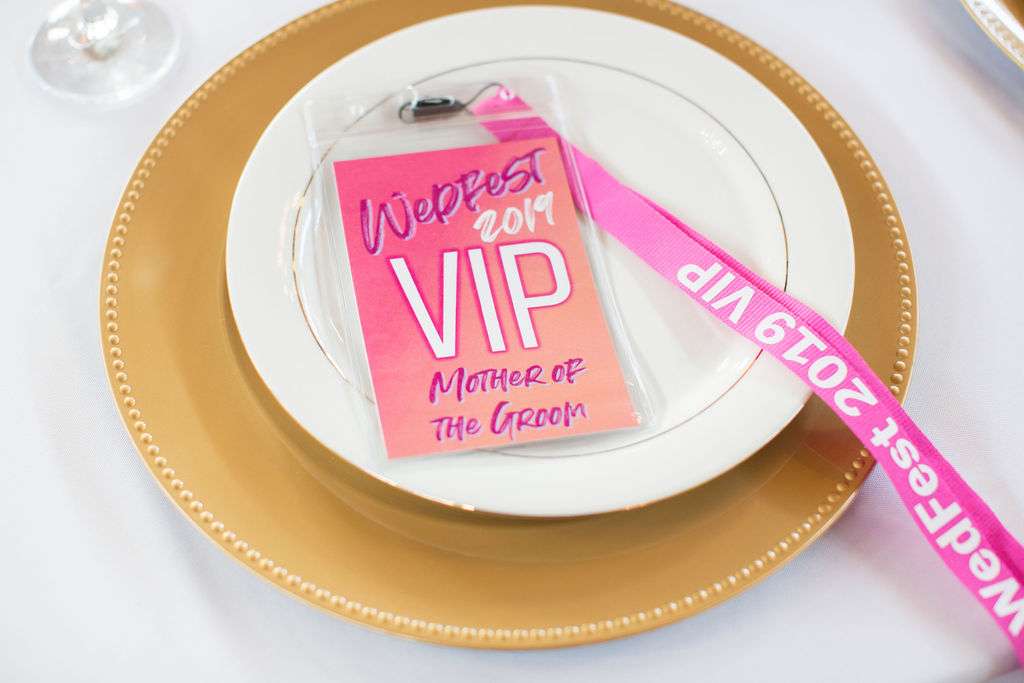 The whole wedding was a DIY project, and they wanted to insert a festival/music theme wherever possible. They had a lot of help from family and friends – from the Holy Matrimony donut wall to the bedazzled guitar and drum card box, the hand-painted tambourines that the bridesmaids held in lieu of flowers to the seating chart and table decor. Instead of real flowers, Jody diligently arranged tonnes of artificial silks she picked up in bulk. "It was a lot of work," she said, "but we made a big list of everything that needed to be done and our friends and families helped set everything up on the day of.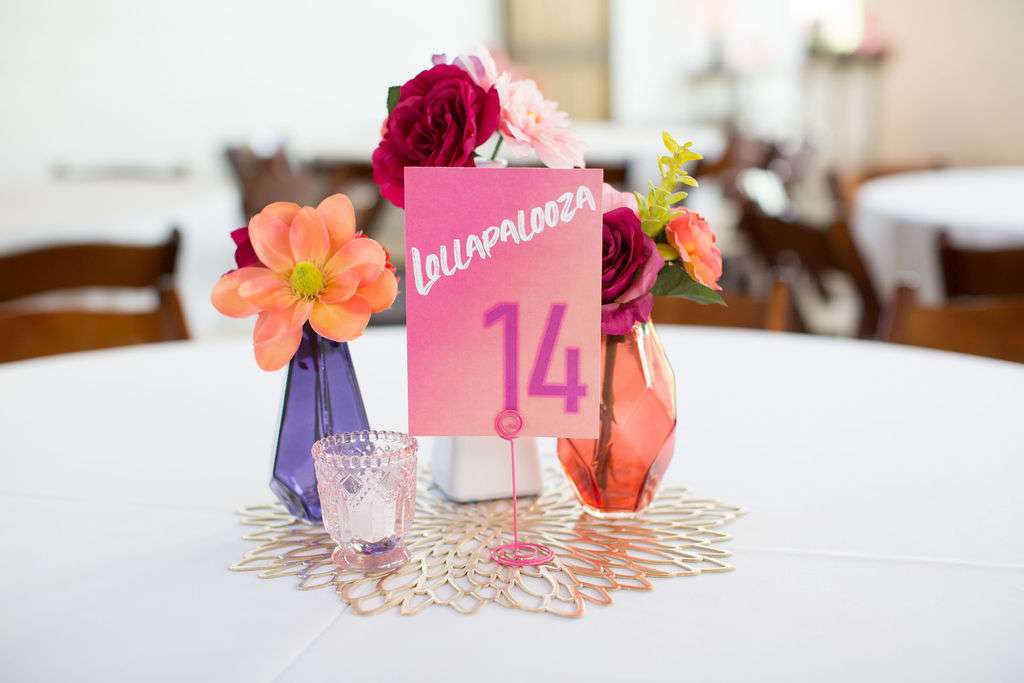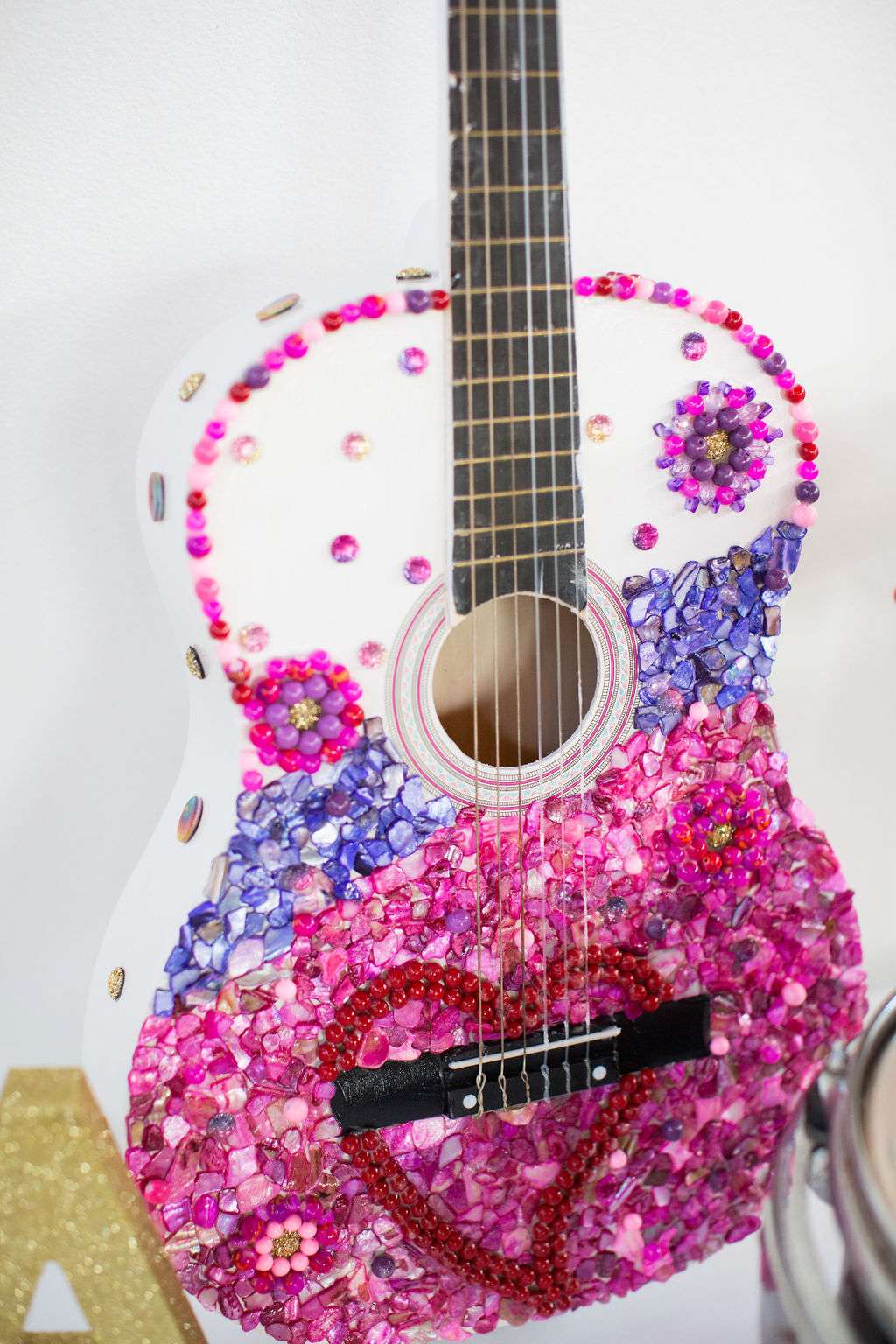 As a thanks for all their hard work, Alex and Jody created VIP tables and perks for their bridal party – even issuing them with badges which enabled them to cut in line for food and drinks! "We really did run with the festival theme," explained Jody, "though I wish I'd known the potential for confusion when you do very non-traditional things; for example we sent out invites that looked like tickets and some of our guests weren't sure if it meant they had a plus one or not!"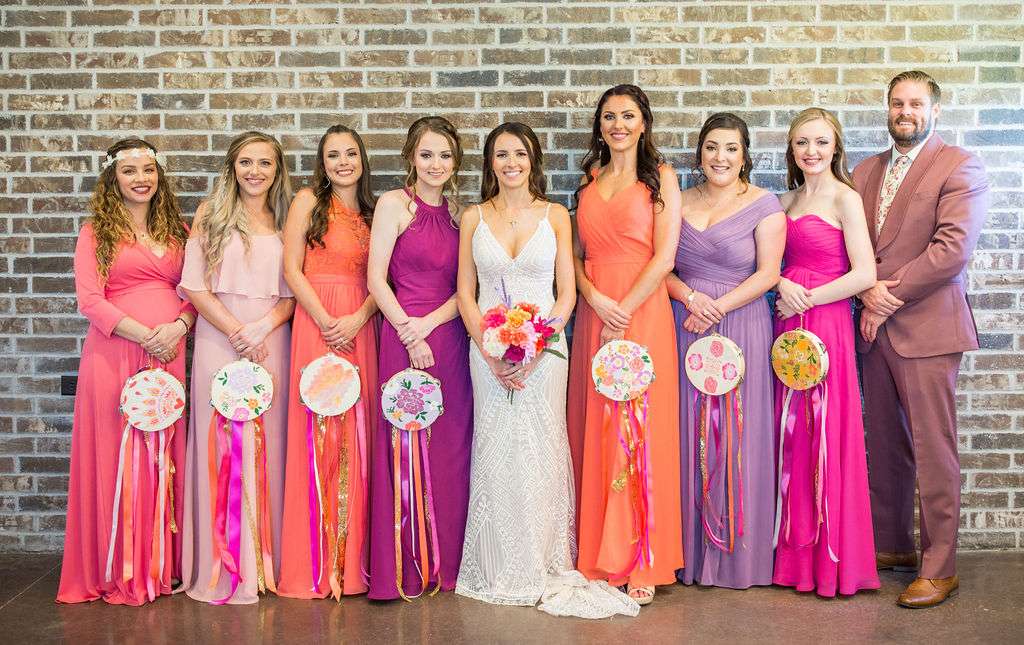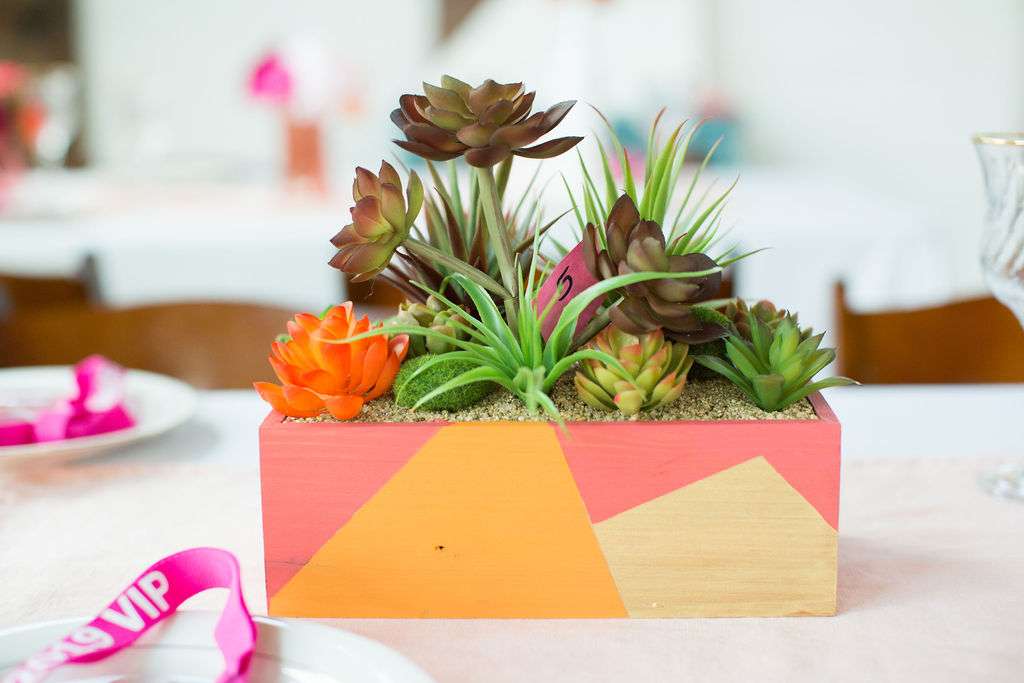 Their ceremony was officiated by Jody's grandmother, who has performed all the wedding ceremonies for her family, including that of her parents, making for a very personal experience. Alex picked out the song that Jody walked down the aisle to – a string version of a song from one of his all-time favourite video games, The Legend of Zelda. They read short, handwritten vows to each other and then locked them in a wooden box and throwing them in a pond. The sealed it with a kiss, while the bridesmaids led the applause by shaking their tambourines!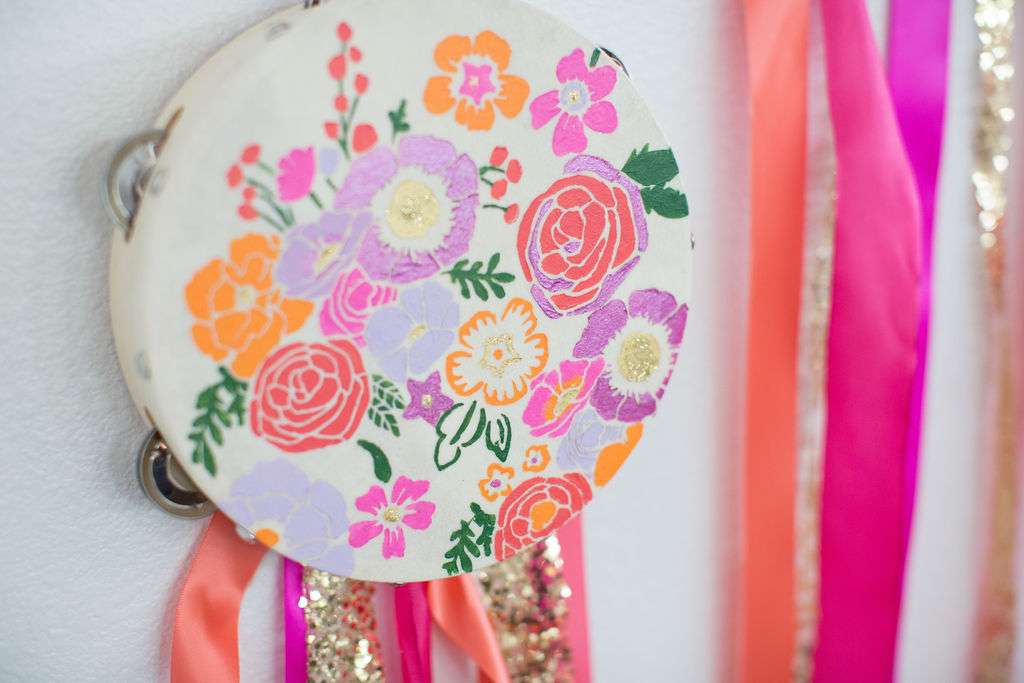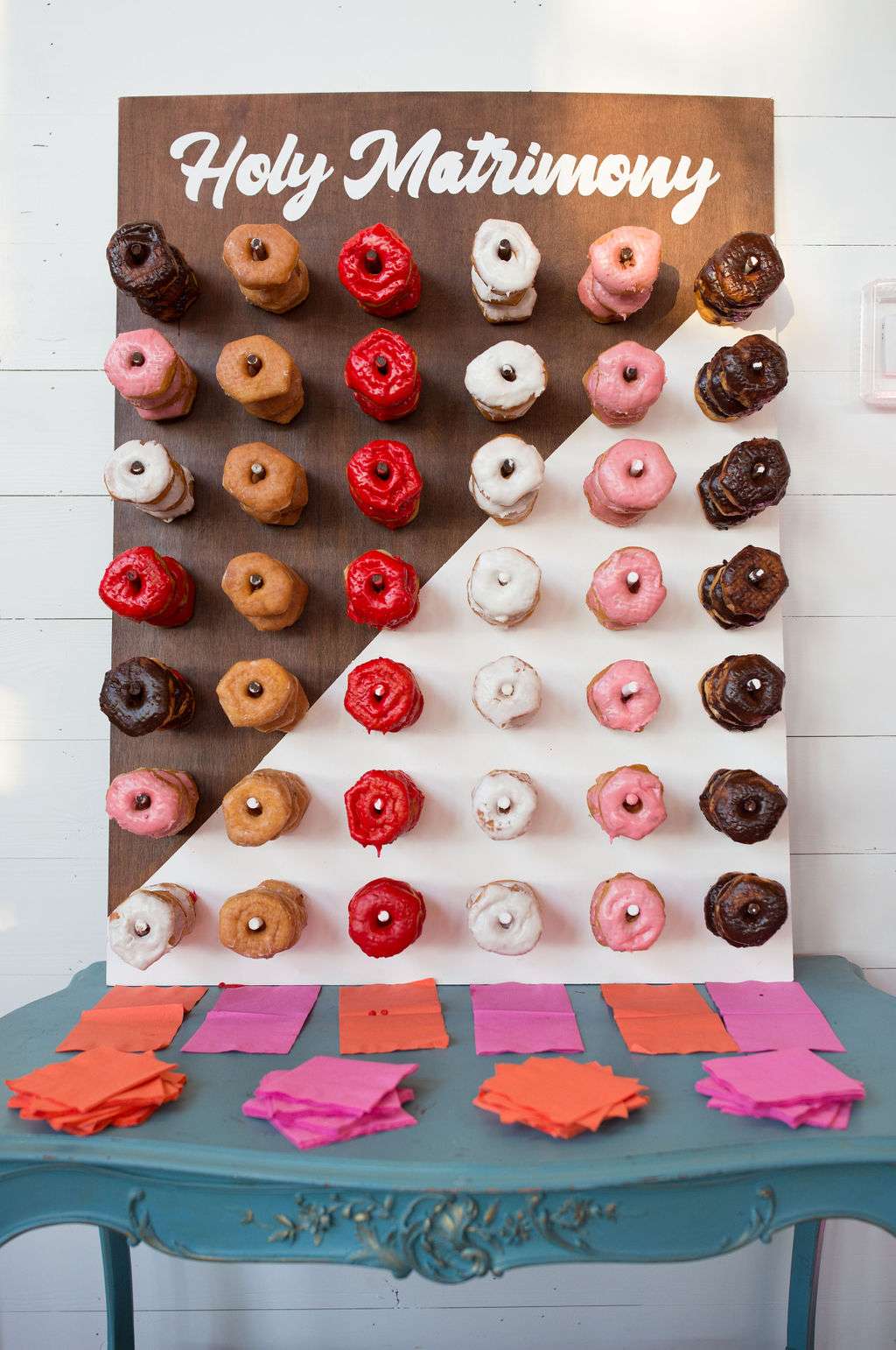 As well as advising future couples to make their wedding day their own as much as possible, both Jody and Alex recommend spending as much time with your new spouse as possible. "My favourite part of the day was the one-on-one time I had with Alex during our post-ceremony photo shoot. There was a sweetness to revelling in the moments right after saying 'I do' and enjoying the calm before the storm of the reception."