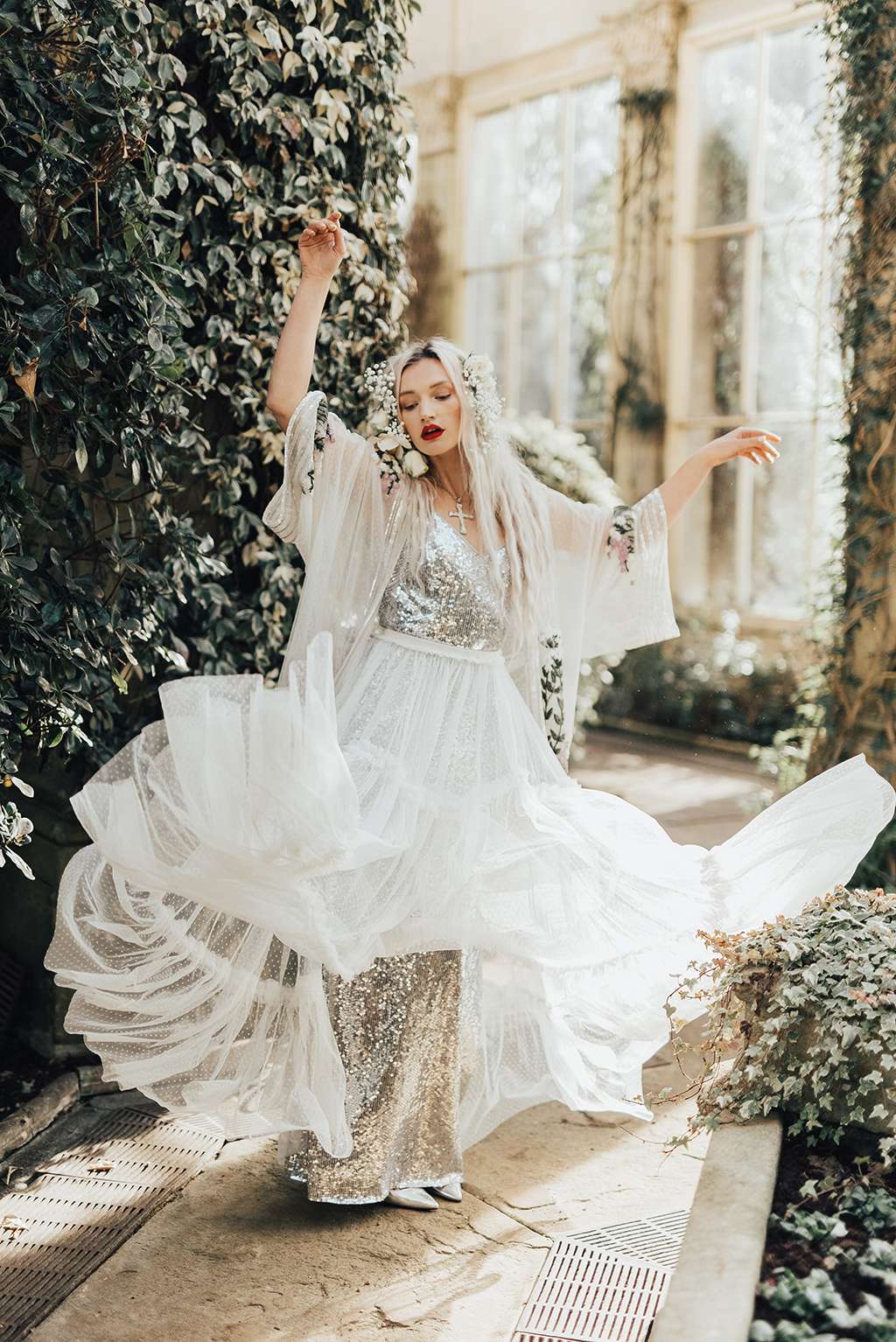 Bridal designer Bowen Dryden wanted to create a laid-back but beautiful shoot to show that relaxed, comfortable bridal wear can still be edgy and fashion forward. The shoot was created to celebrate the launch of their online-only Rebel Rose collection which features relaxed but modern looks that are heavy with embroidery, sequins and intricate details to create a luxurious look.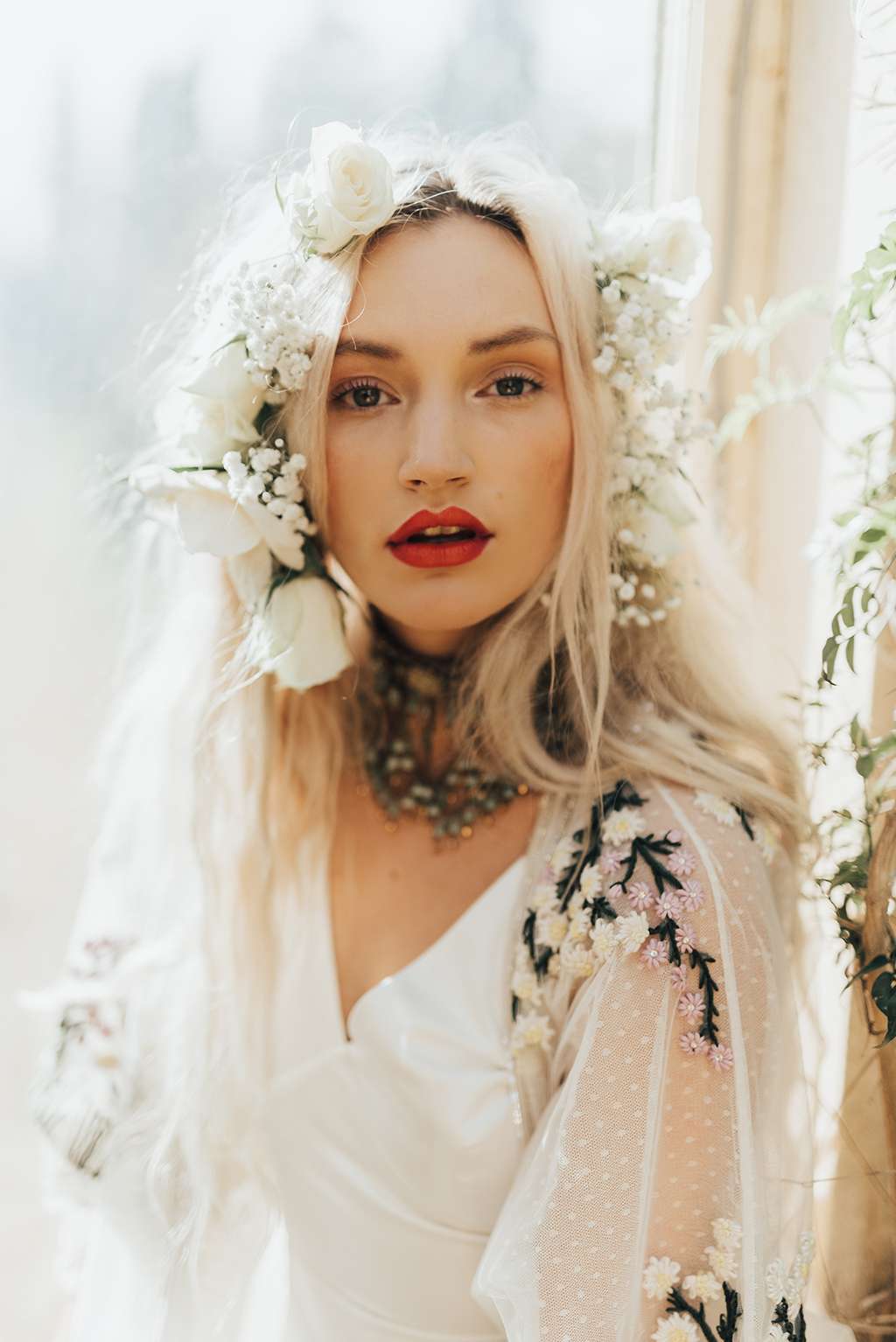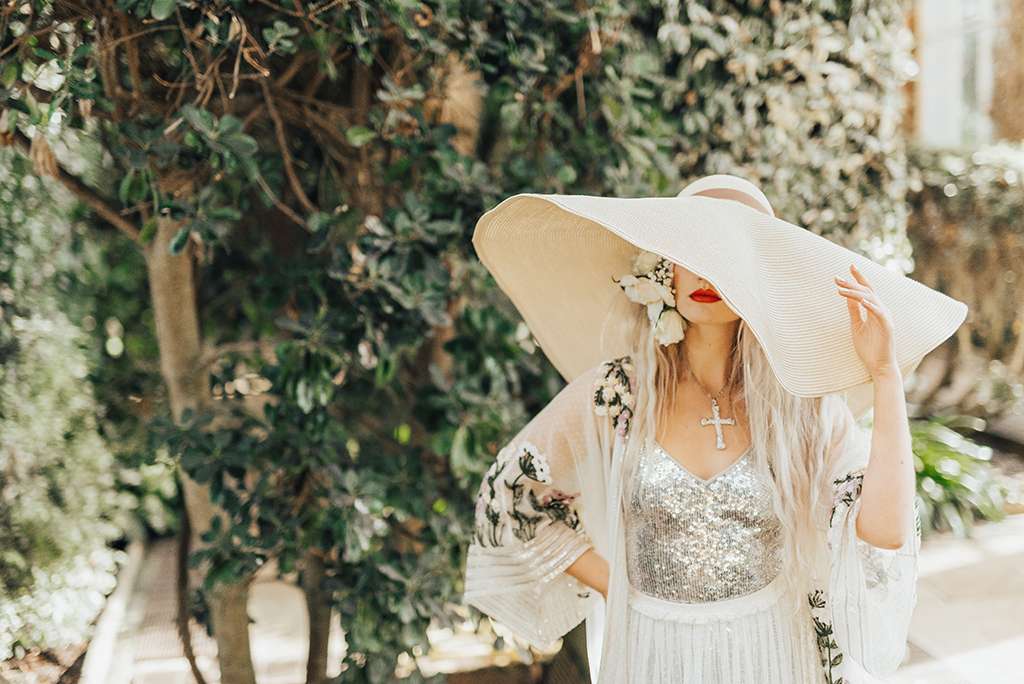 Shot at the orangery at Castle Ashby, Northamptonshire by Rebecca Carpenter, the team wanted to make the most of the natural light that fills the space and play with texture and layering to create modern bridal looks. From clashing prints, to layering up textures like sequins and spotted tulles with different floral patterns – more is definitely more in the Bowen Dryden camp!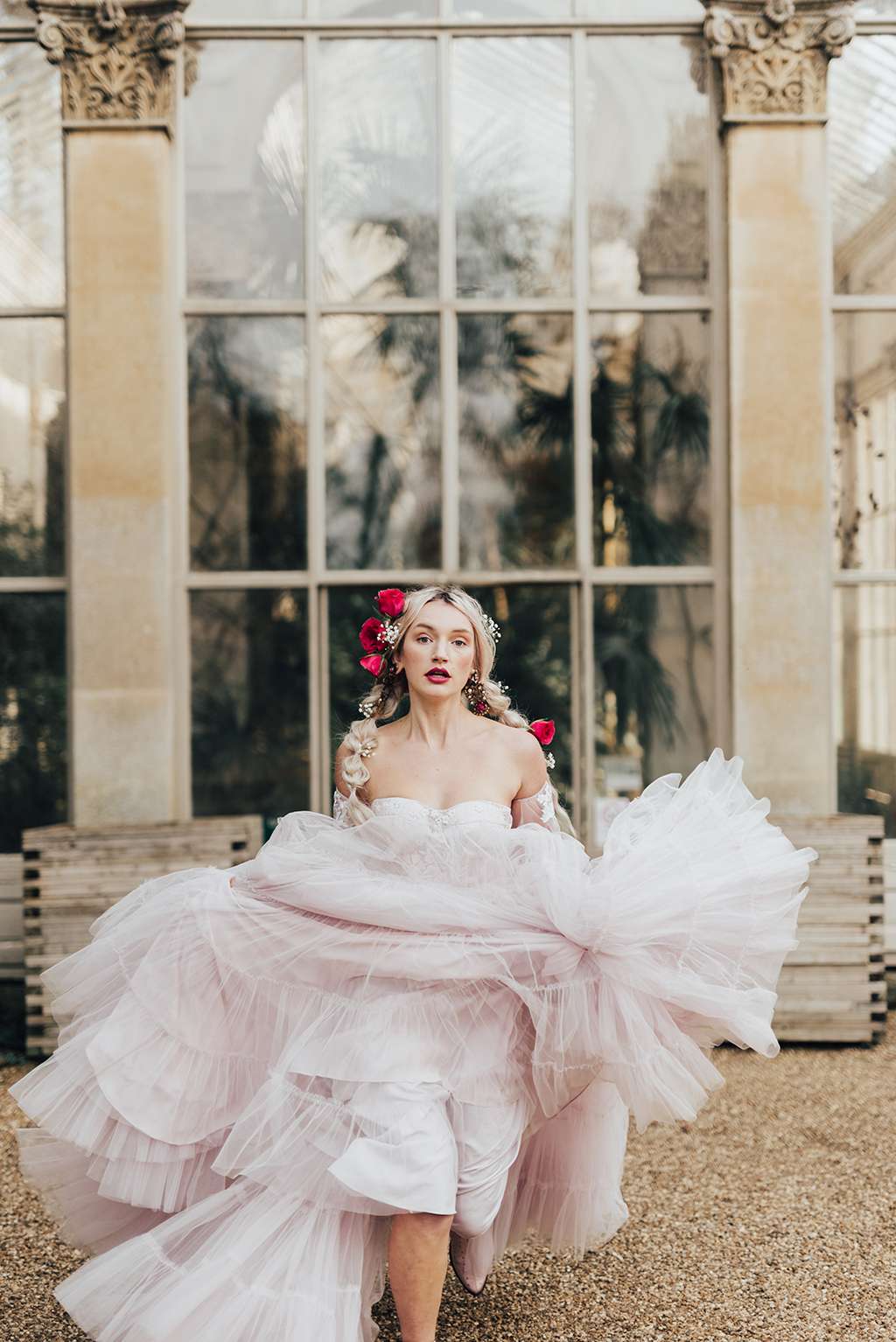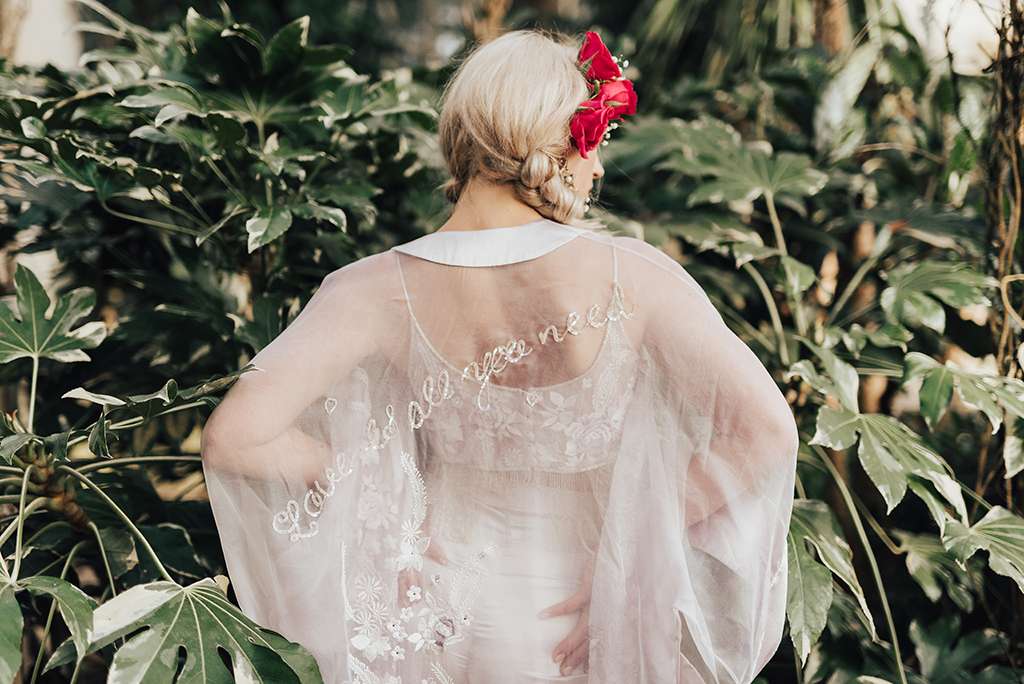 "We love brides that dress with confidence," explained Joanna, the brand manager for Bowen Dryden. "Brides that show their personalities and that are not scared to look like their own unique version of a bride."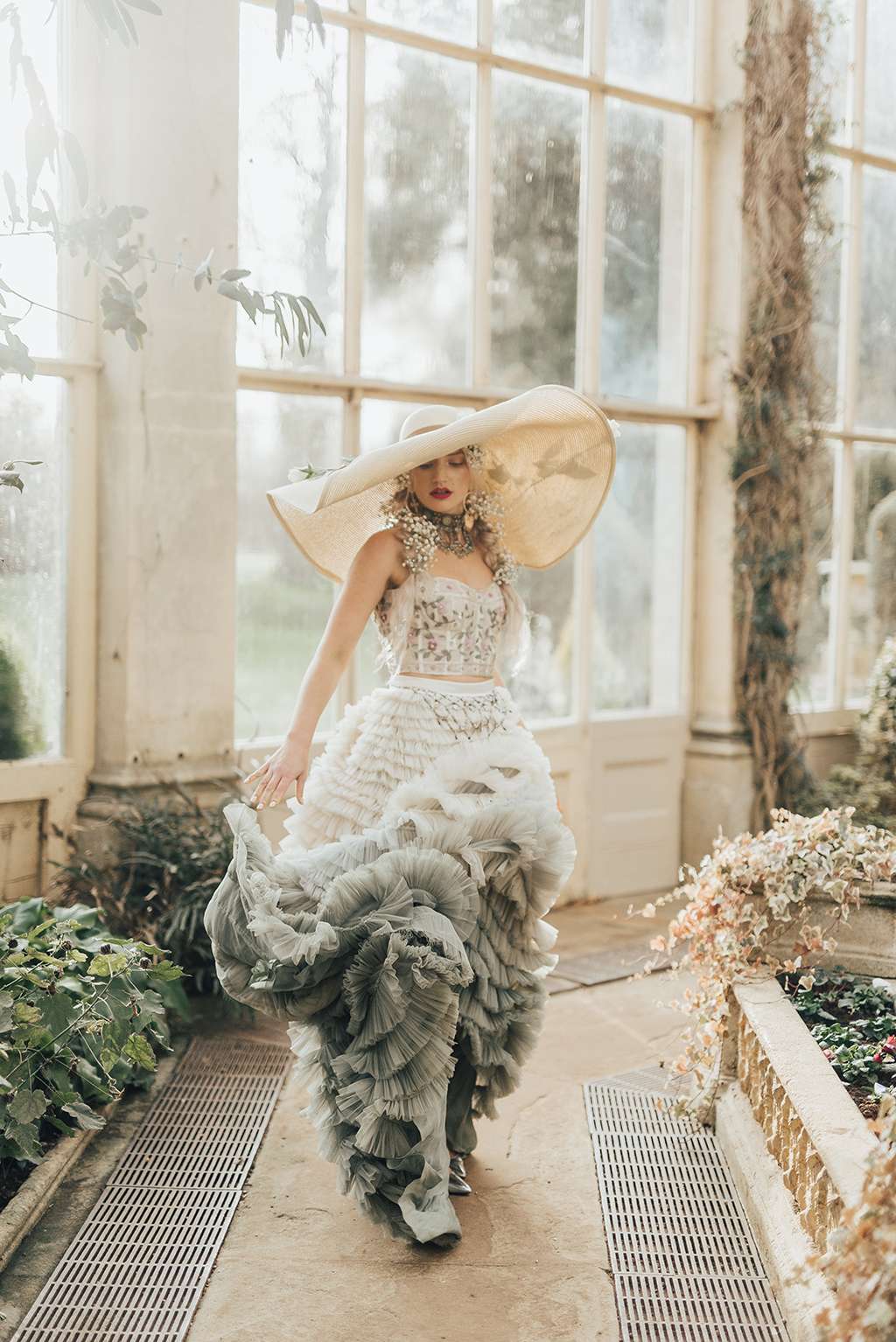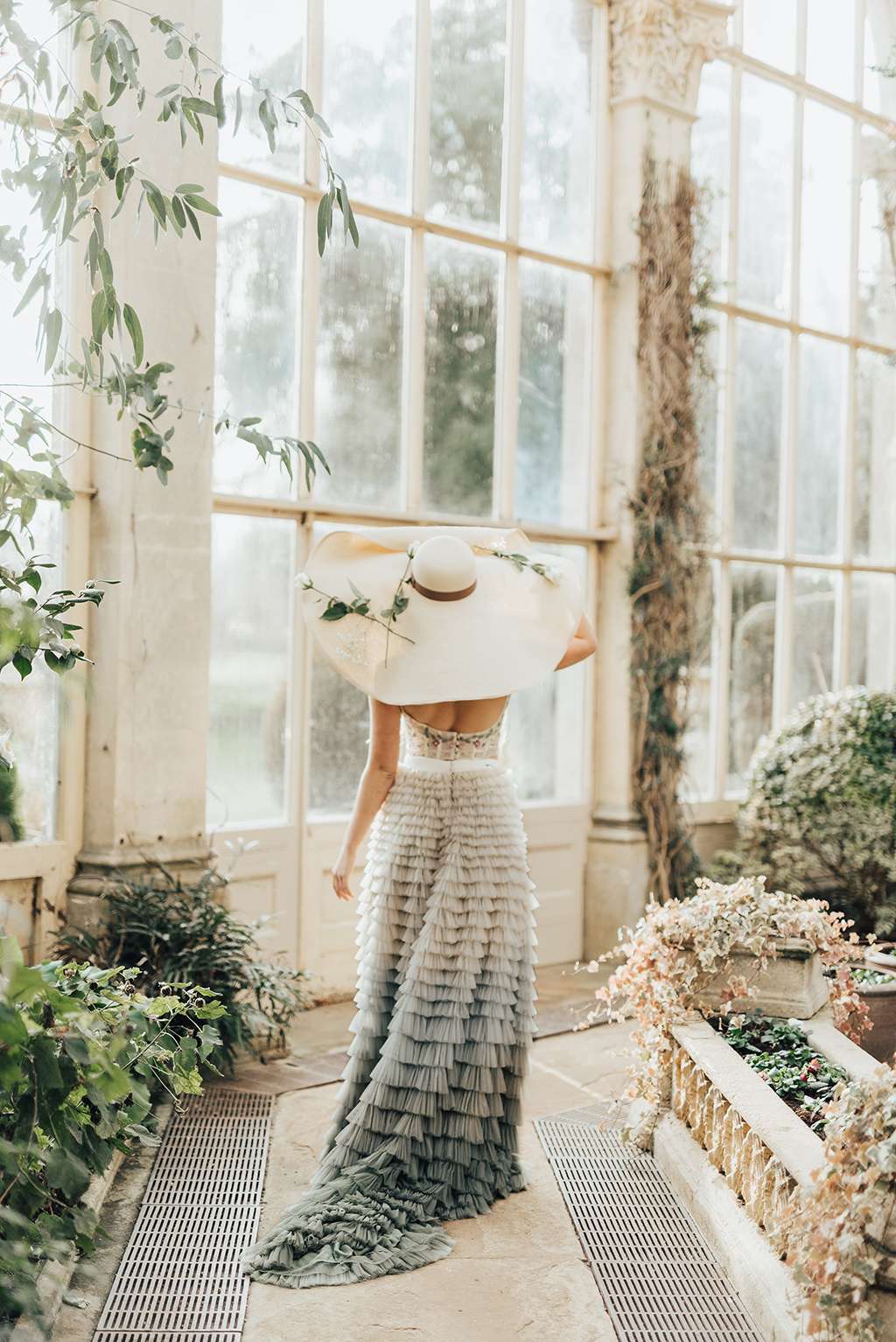 "Wear what the hell you want, be bold and look amazing. Beautiful does not have to come from stereotypes of weddings! With this shoot, we wanted to keep the beauty of bridal but get rid of the typical – we ditched the bouquets, instead filling model Olivia's hair with flowers to keep the look casual and up to date.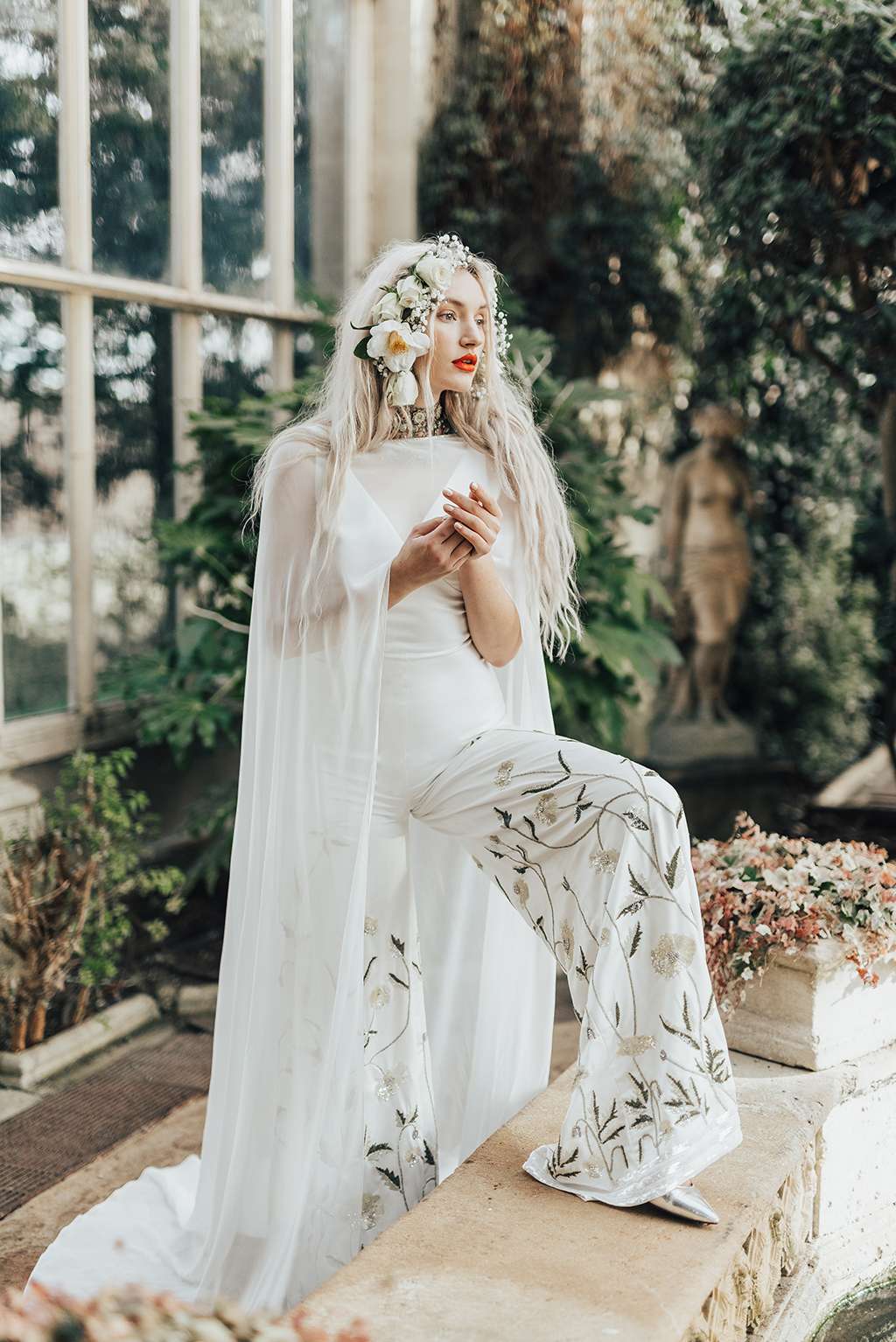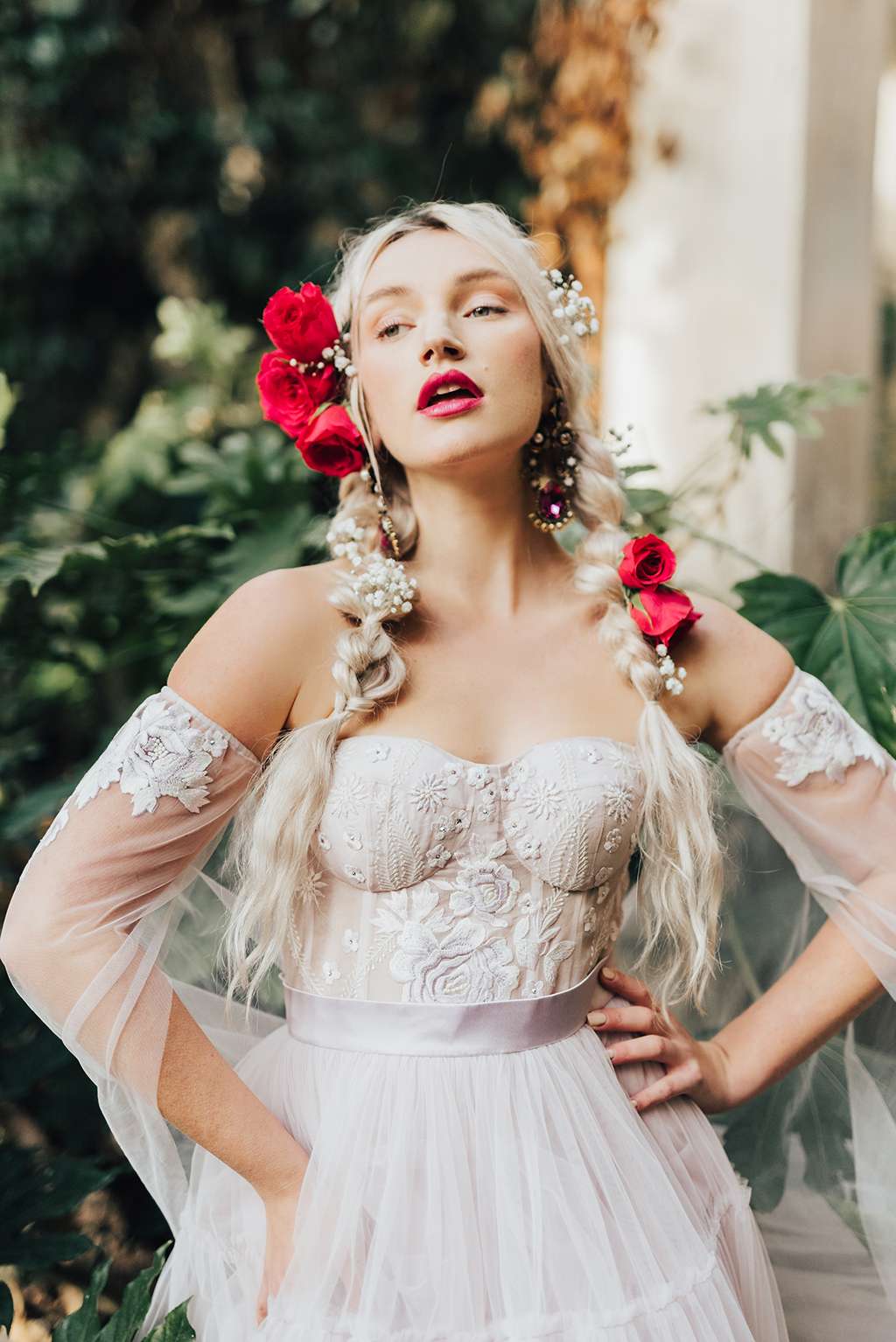 "Pairing frothy dresses with cowboy boots and using accessories like capes with traditional style dresses adds personality – as well as showcasing our beautiful new collection, we hope this shoot encourages Rock n Roll Bride readers to be playful and authentic with their bridal looks – to dress as themselves, but on a really good day!"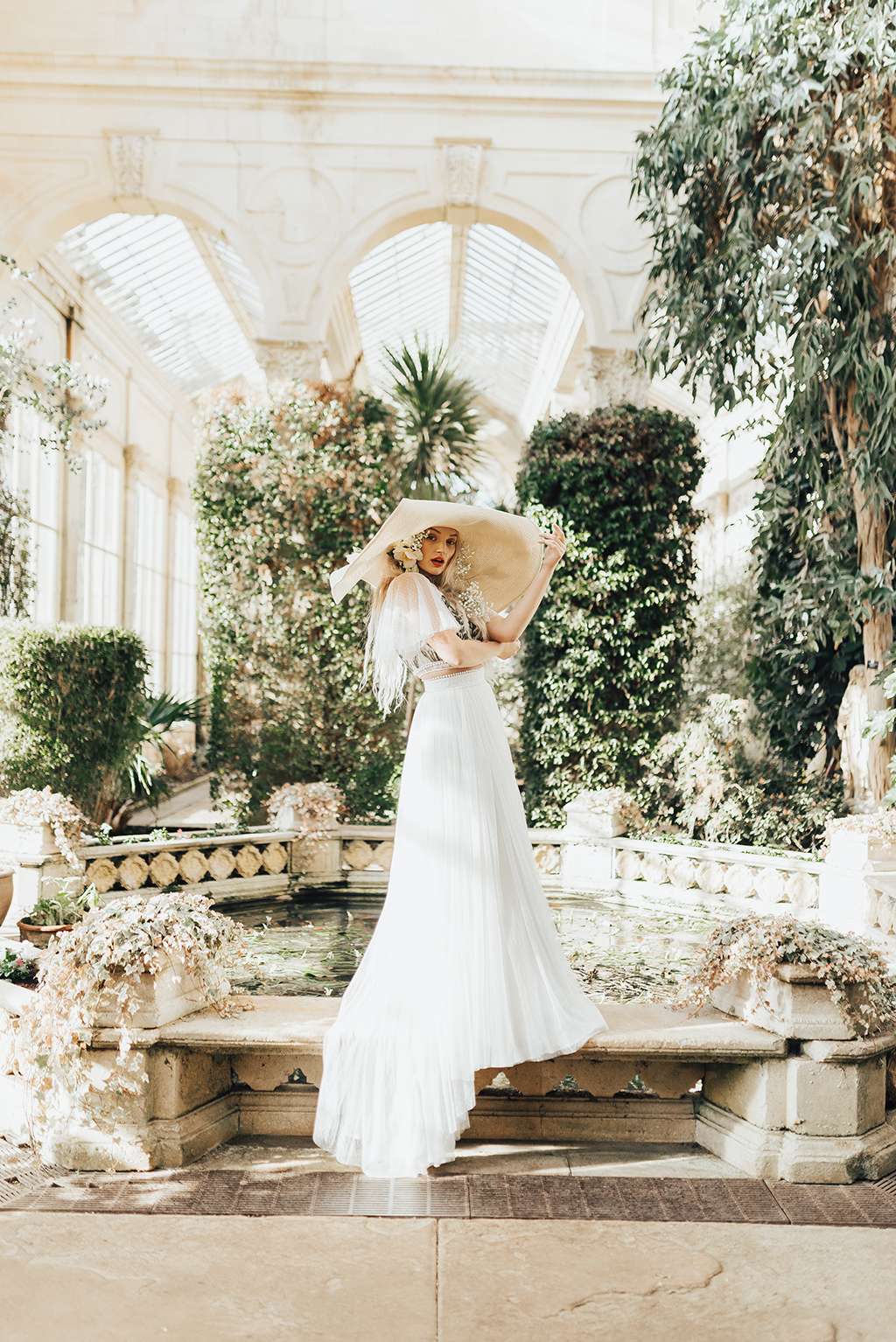 If you want to see how these beautiful outfits move, be sure to check out the video below too!