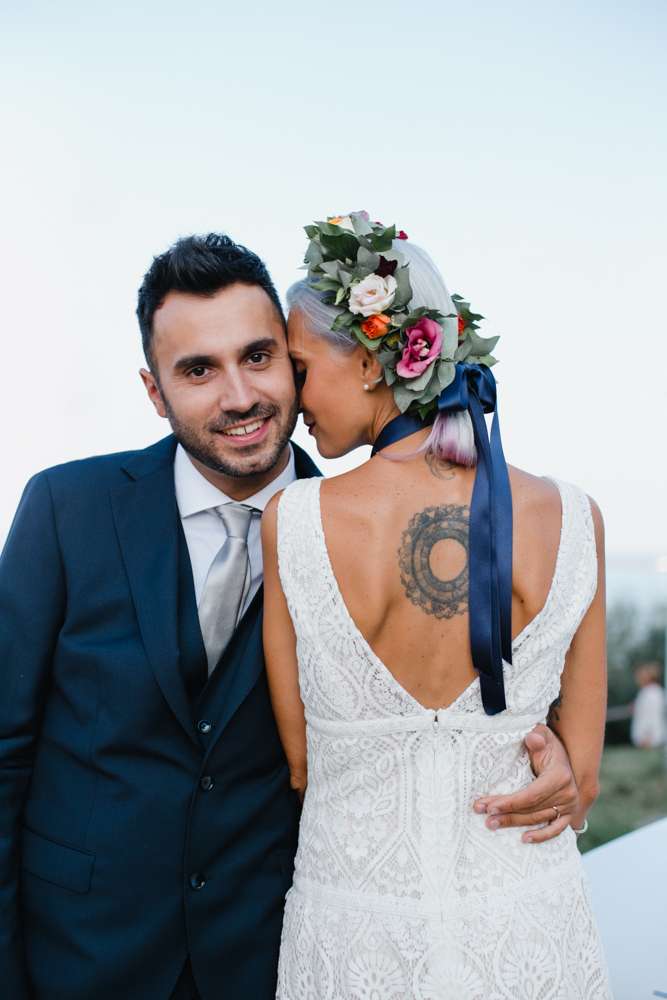 Eleonora and Michele's wedding day was boho chic to the max. They mixed fun vintage-inspired details with more traditional Italian elements for a knock-out day to remember!
"Our wedding was a total colour explosion," Eleonora says, "so totally different from traditional weddings that are very white  and classic. Everything was very natural and spontaneous, with real happiness as a family party."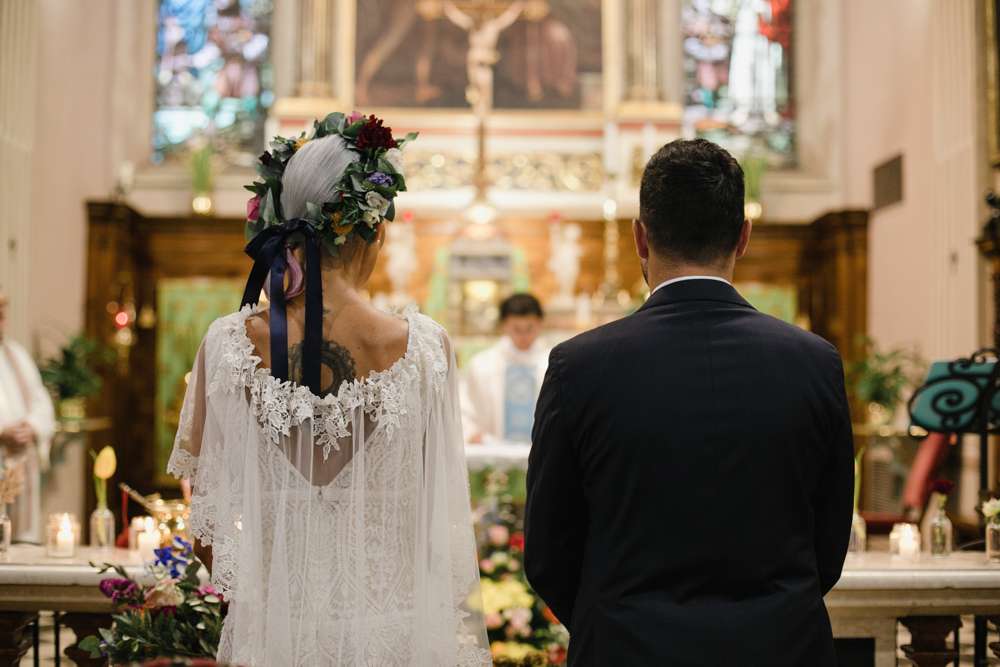 They had a traditional ceremony at Madonna di Valverde Sanctuary, which they decorated with candles and single-stemmed jarred flowers in bright colours. Eleonora's statement flower crown was in a similarly bold colour palette over her beautiful blue-toned hair and added a playful element to her stunning vintage-inspired dress from Atelier Dorio.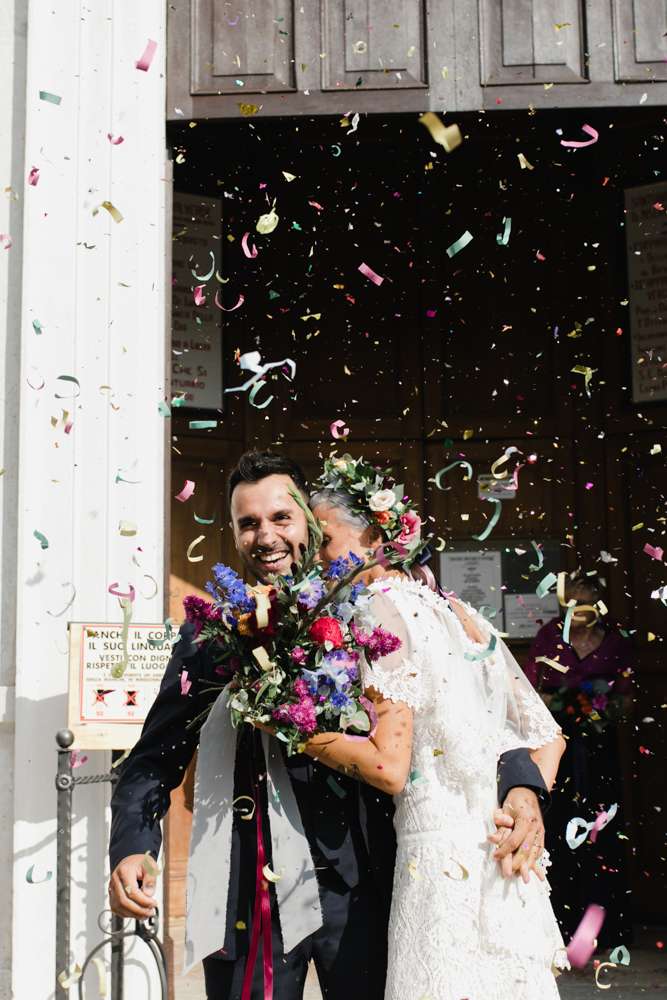 I've said this before and it will be the hill I die on: super cool bridal capes are the way forward. Her super chic sheer number fell over her shoulders delicately for the ceremony, and was then whipped off later to reveal a strappy dress for the reception.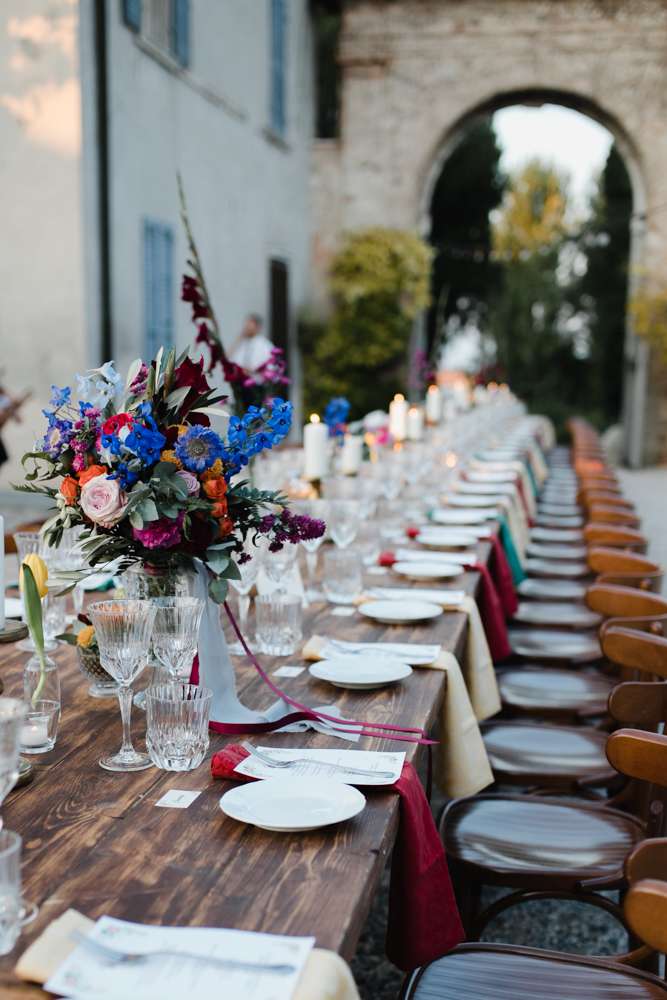 Their reception venue was Corte del Giglio, a gorgeous and historic farmhouse in Northern Italy. Inspired by some boho vintage markets in Ibiza, a place they both love, Eleonora and Michele decorated the garden with coloured ribbons, flowers, rugs, vintage items, and macramé hangings to rustle in the breeze. Eleonora says they loved picking all these details. "The most exciting thing was the choice of all the details; we didn't have a wedding planner so everything has been selected by us."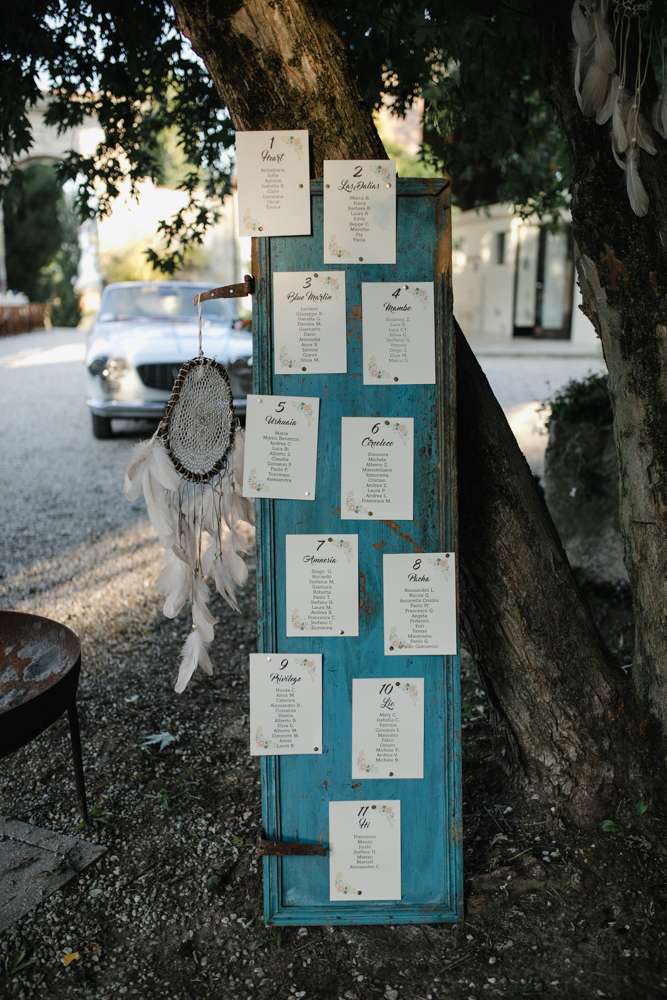 "The food was the biggest expense," she continues, "We chose amazing caterers and were very careful to choose good food and wines, paying great attention to their details." Alongside their guests, they dined on long banqueting tables artfully decorated with candles and simple but striking floral arrangements when the sun had set.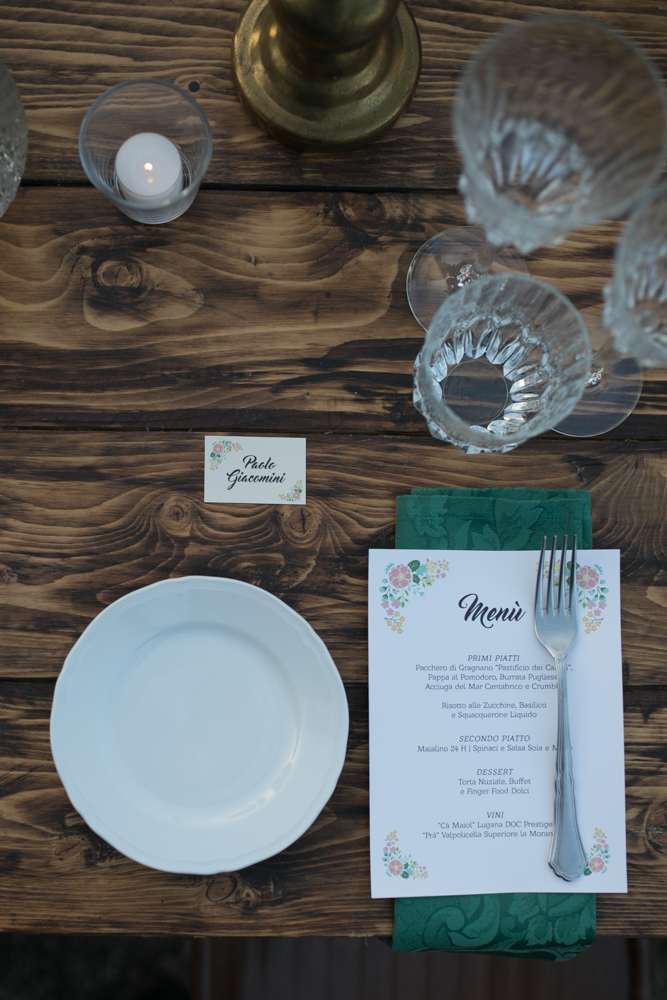 OK, so just booking a one-way flight to Italy… Anybody with me?