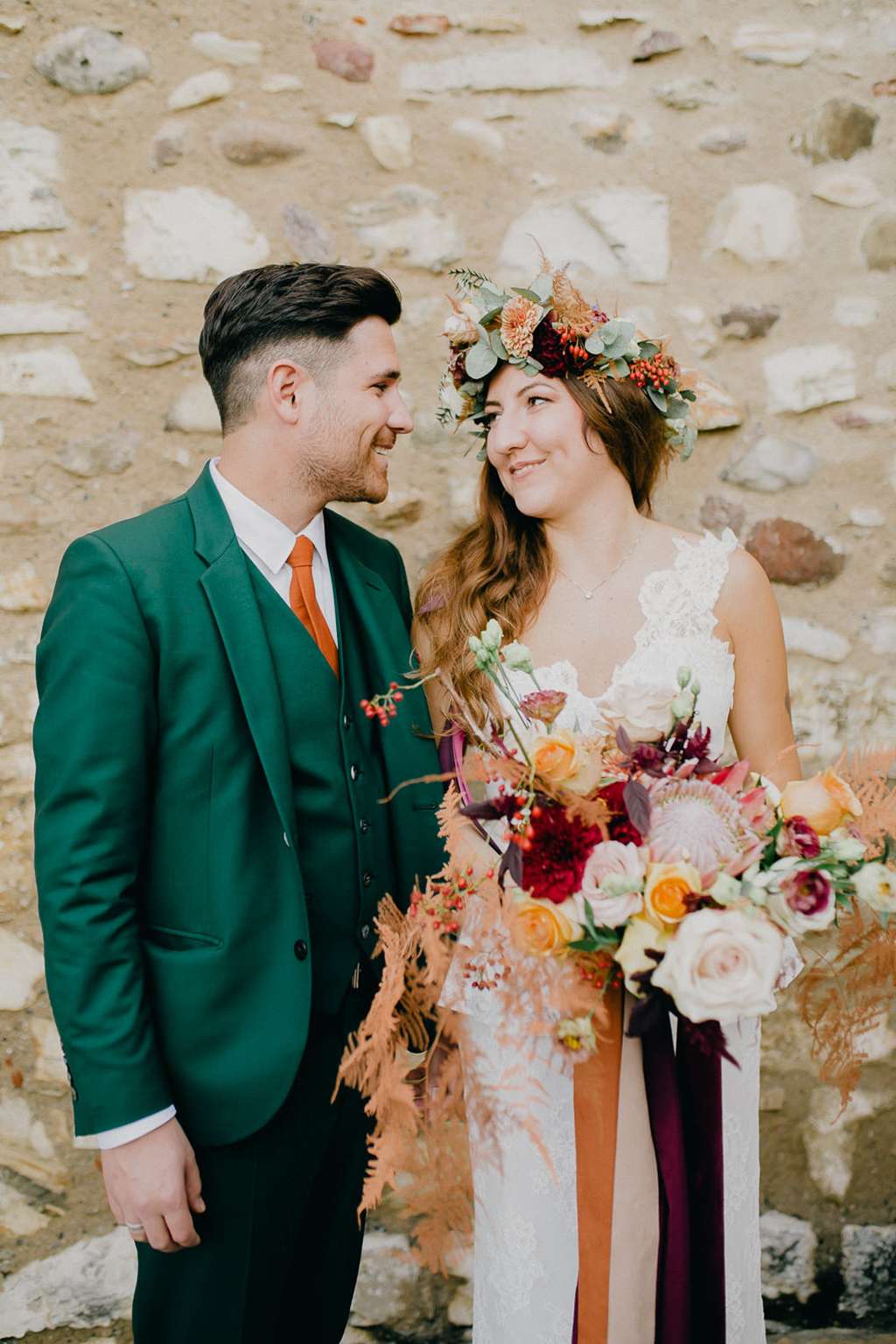 Alice and Simone found a creative way around COVID restrictions for their October 2020 wedding day – they split the day into two! Guest numbers were limited to 30 just days before their wedding day, so after much deliberation they decided in the daytime they would have their civil ceremony with their families, and in the evening a symbolic ceremony with their friends!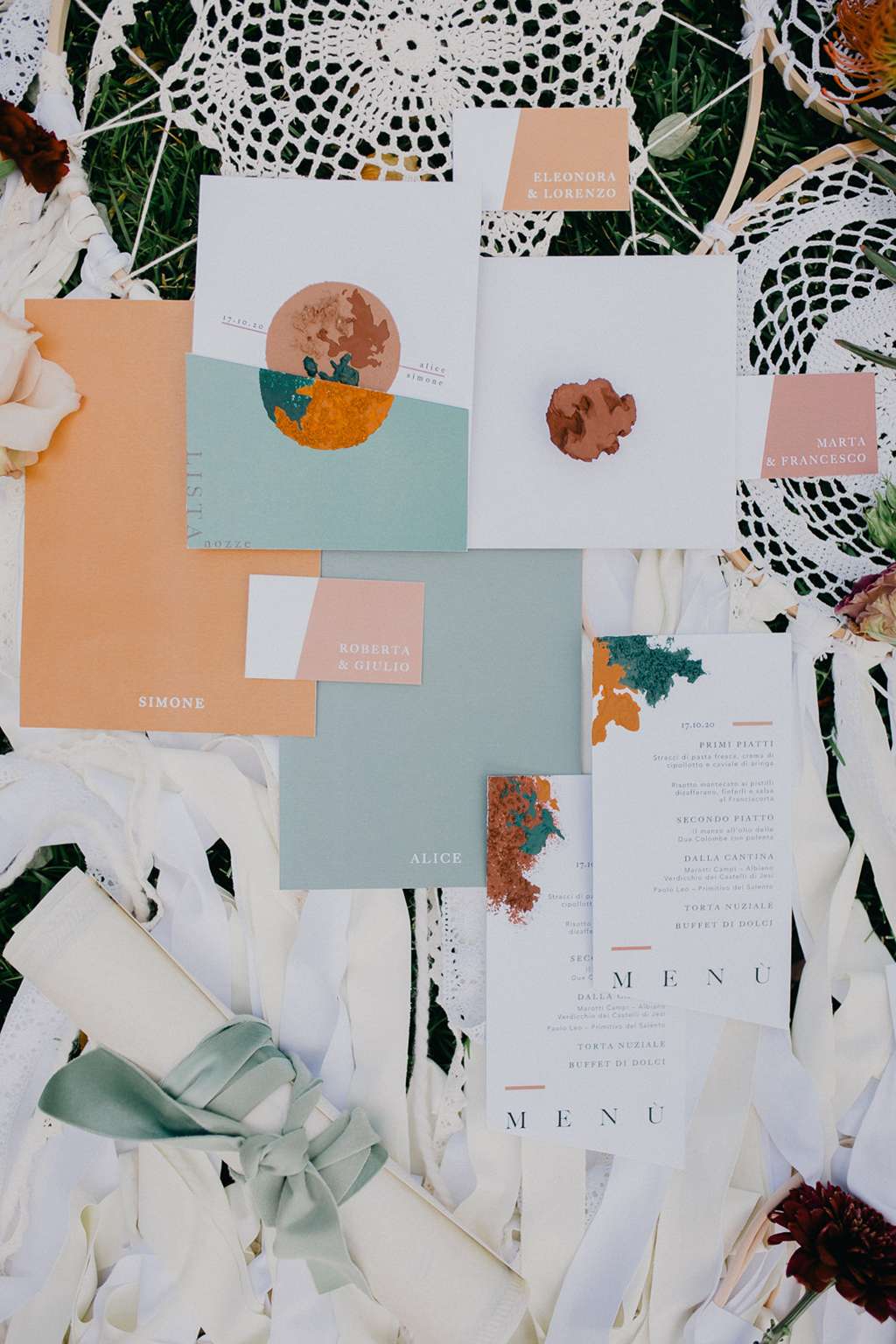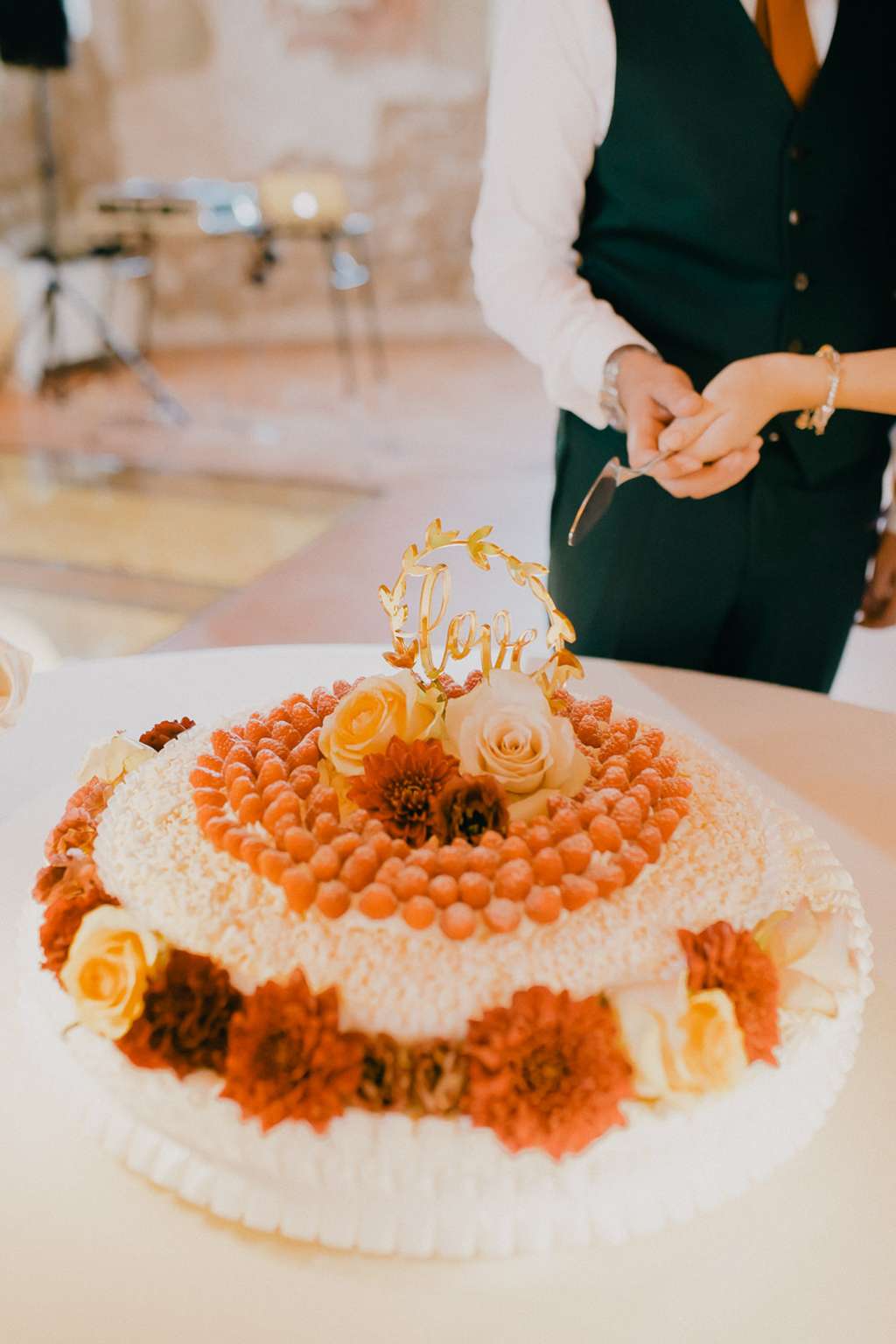 "Not everybody gets to enjoy such an experience as two ceremonies," Simone told us. "Both were beautiful and unforgettable without any effort, and that's all because of the affection of our families and friends. Alice was often in a giant puddle of tears!"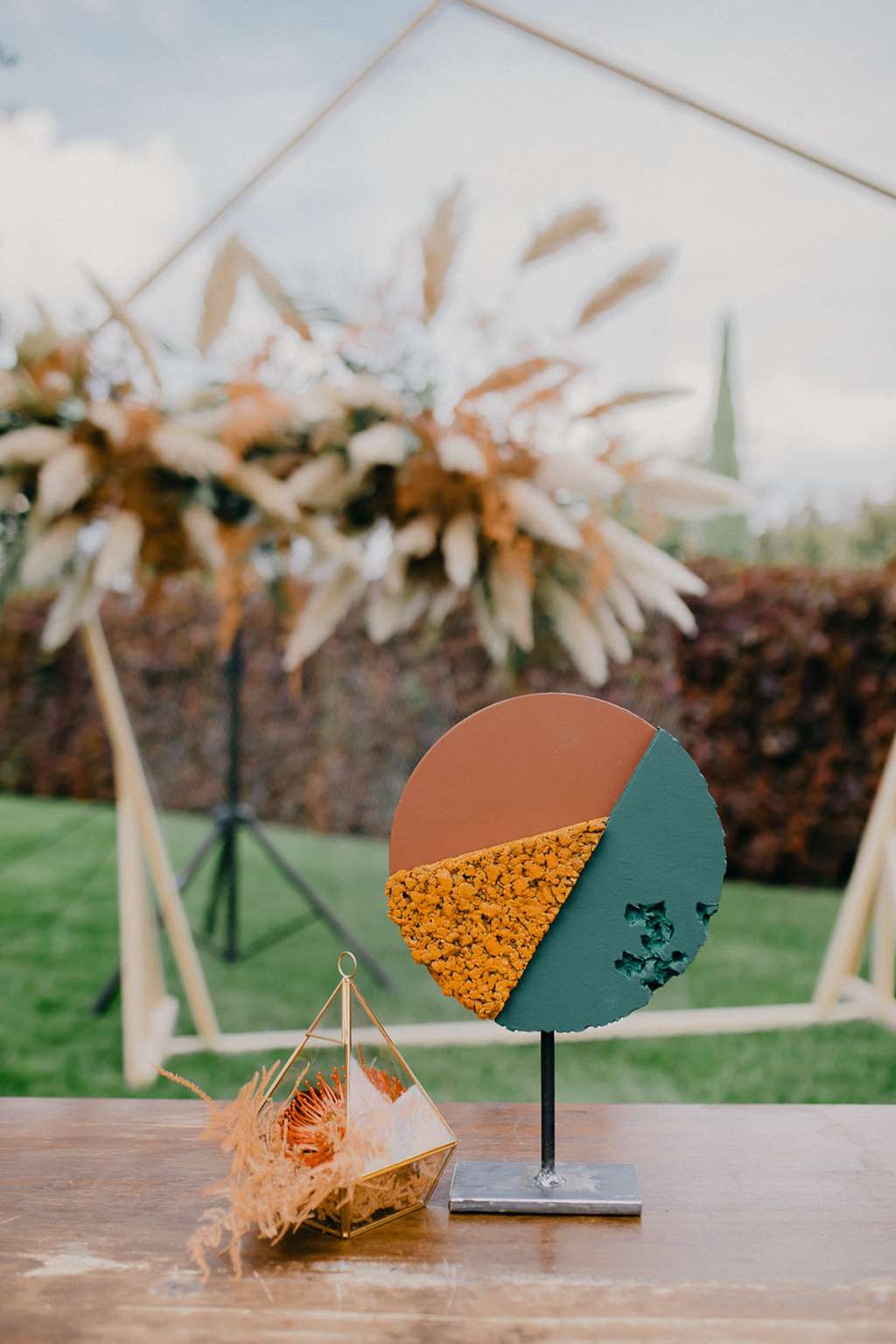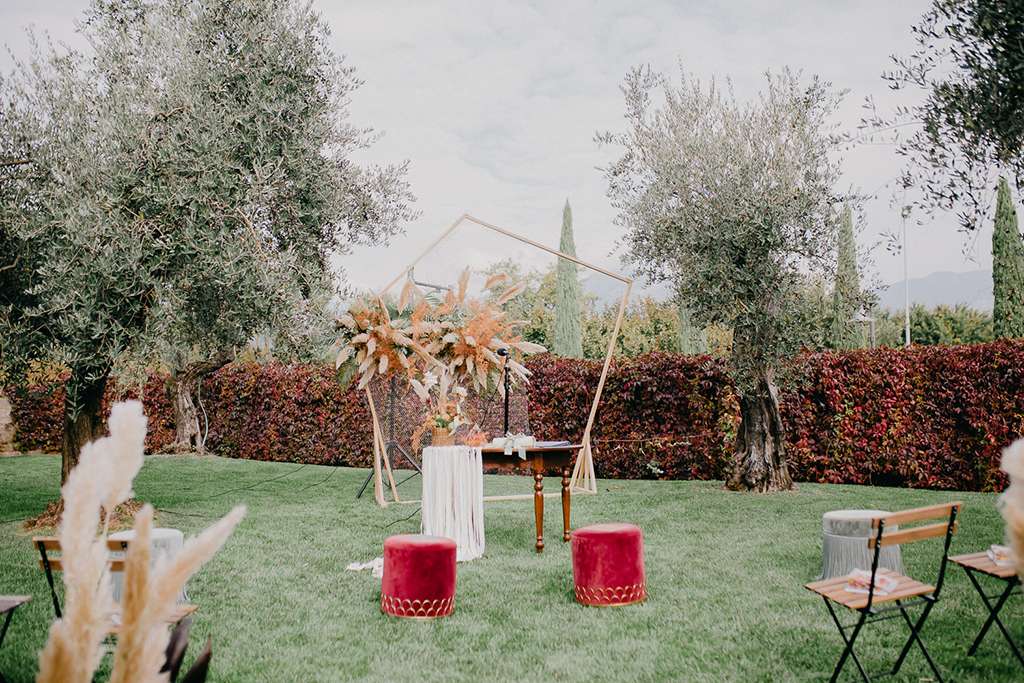 The day was designed and coordinated by Sara of Lafil Design who worked with the couple to come up with a theme of rich, autumnal tones met soft details and geometric touches. The day was held at, and catered by Michelin Star restaurant Due Colombe in Borgonato, Italy, which was unsurprisingly the couple's biggest expense. "We wanted a quality restaurant where our guests could enjoy their stay and eat unique dishes," Simone continued. "They served lunch for the civil ceremony guests and dinner for the evening guests, so no-one missed out.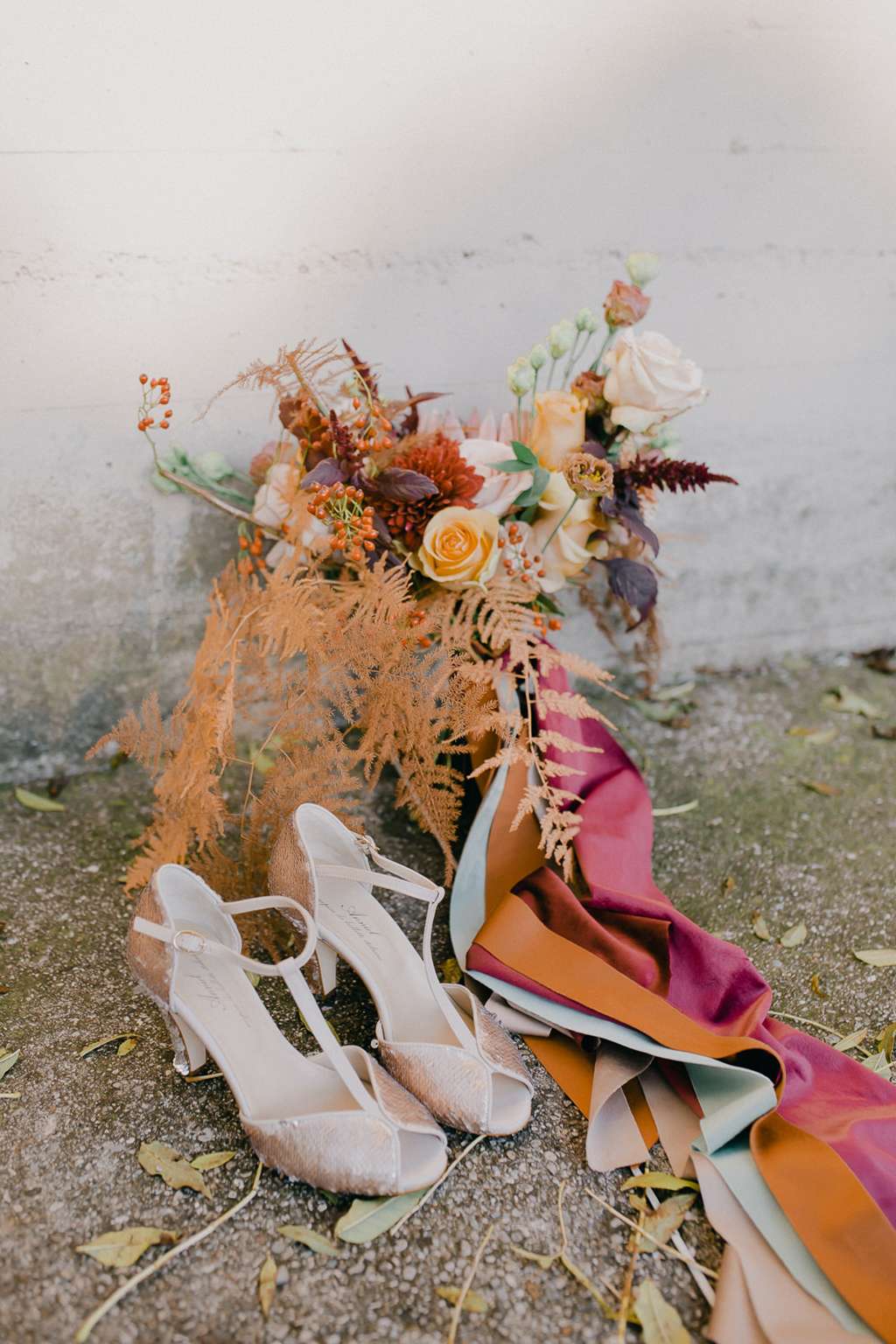 Florals were also important to Alice especially, and instead of traditional favours they decided to make a donation to a a cause very close to their heart; a charity which supports people with Brachial Plexus injury, like Simone himself. Instead they filled glass jars with heart-shaped chocolate confetti for their guests to enjoy.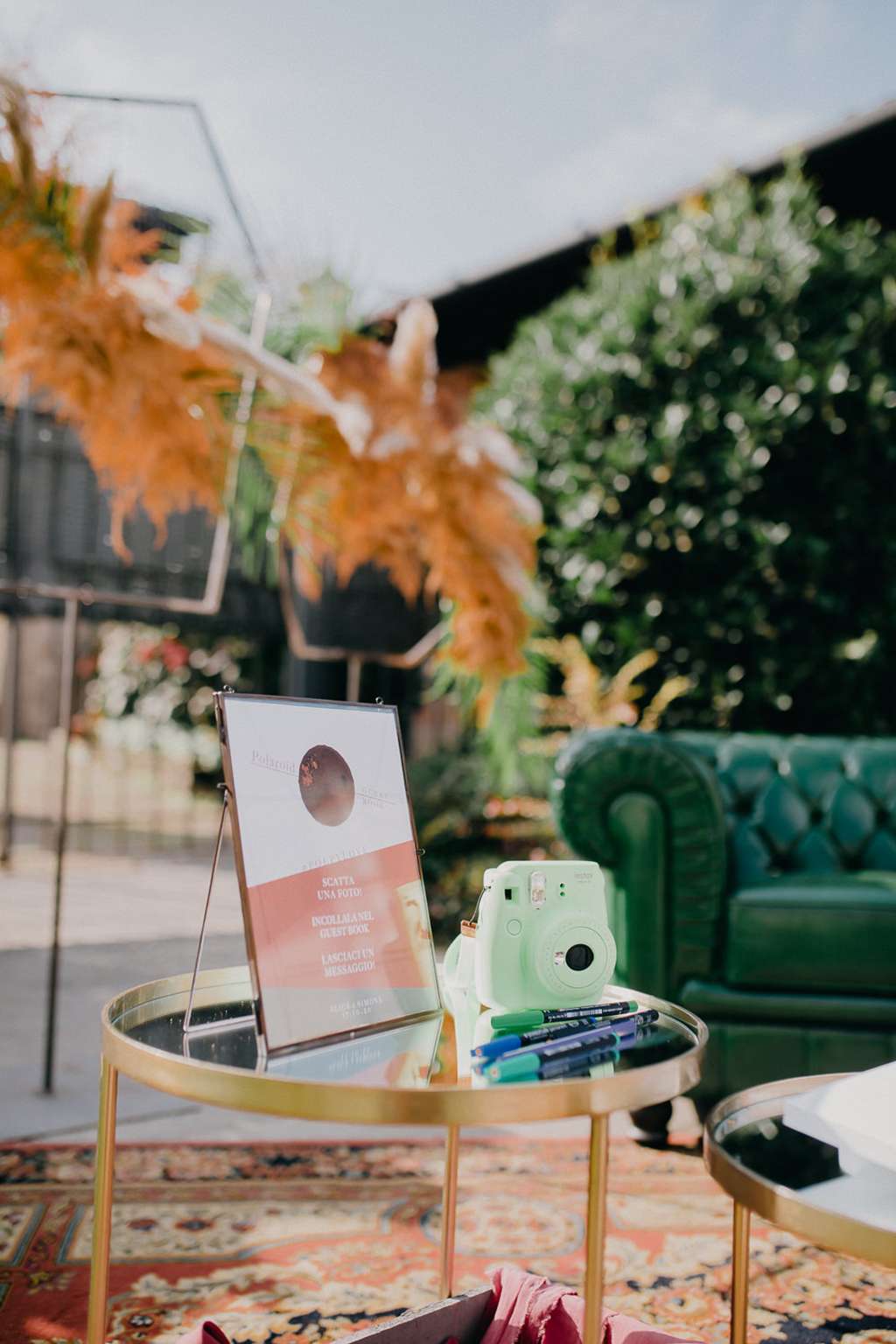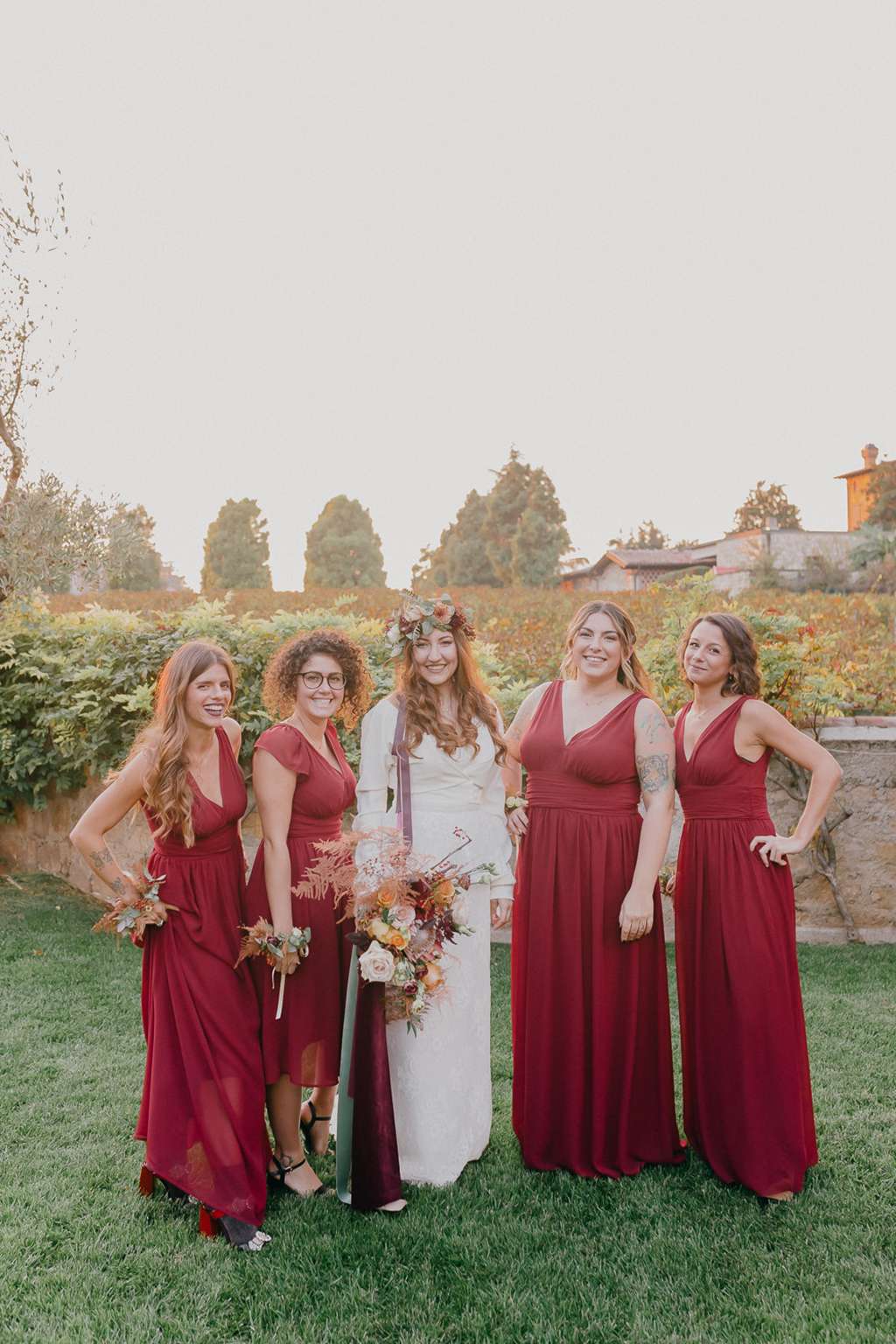 The geometric elements were provided by contemporary abstract artist Elisa of Amarte Design, who lent her talents to the signage, stationery and boutonnieres. Alice wore a one-shouldered gown by Atelier Emé, with the groom in a suit by Linneo Bespoke.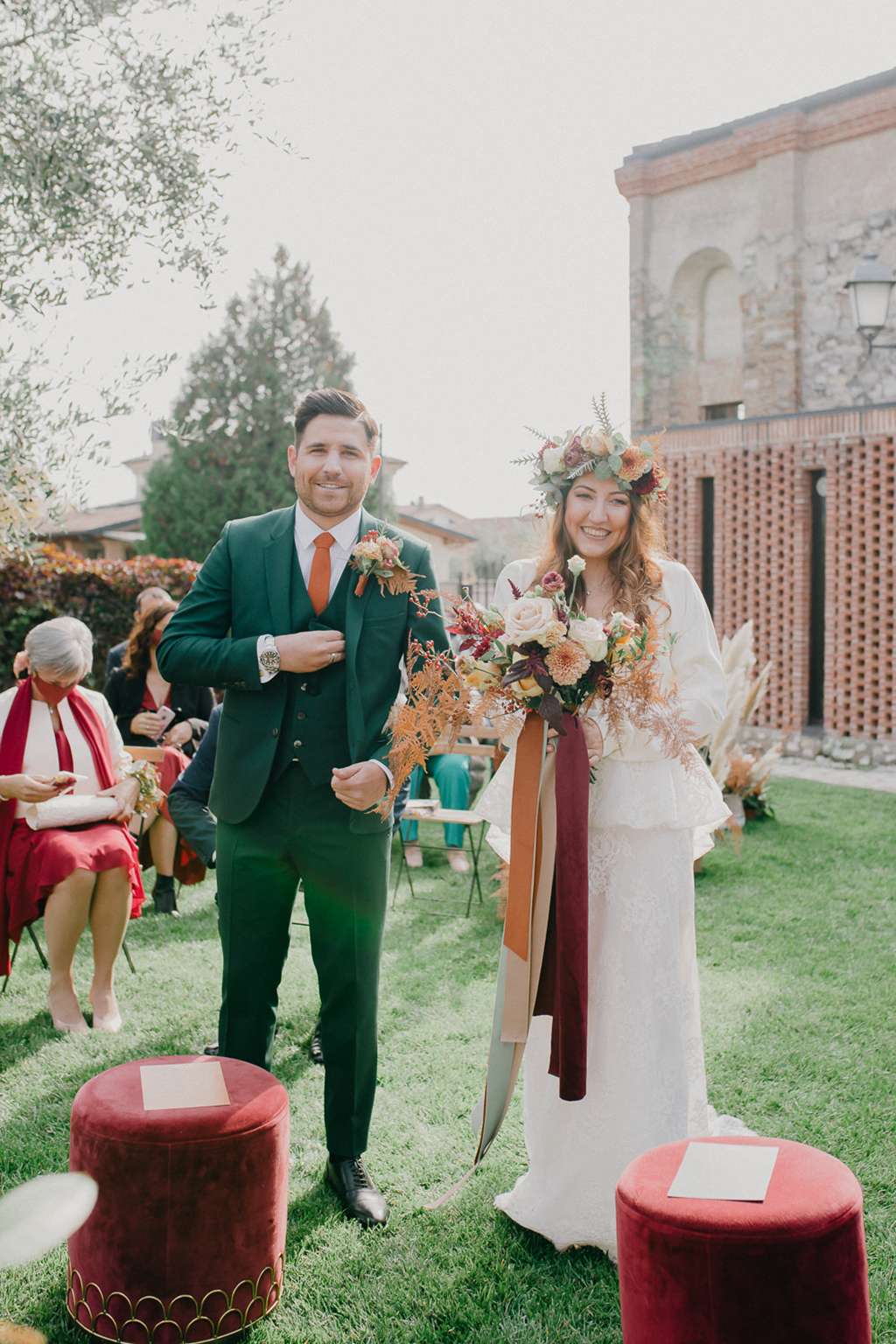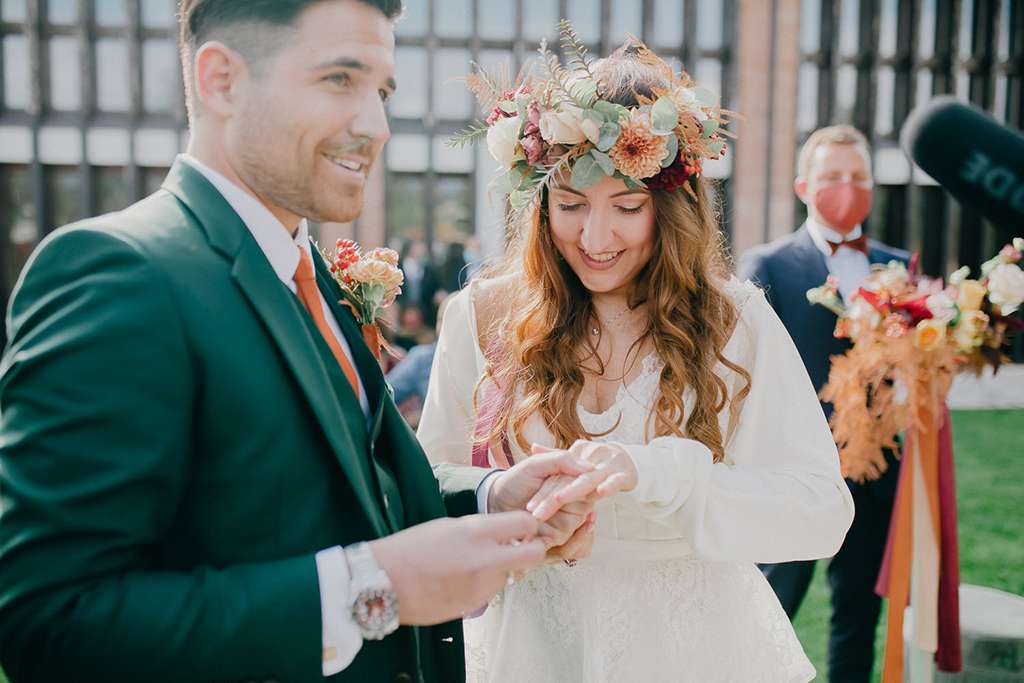 Simone and Alice advise future couples to be completely themselves while planning their weddings, and to do so with your own wishes in mind not that of others. "Invite just the people you want around you, the ones you want to party with and celebrate your love. And get help from professionals wherever possible! Their expertise and care will be second to none when it comes to planning you the perfect day."