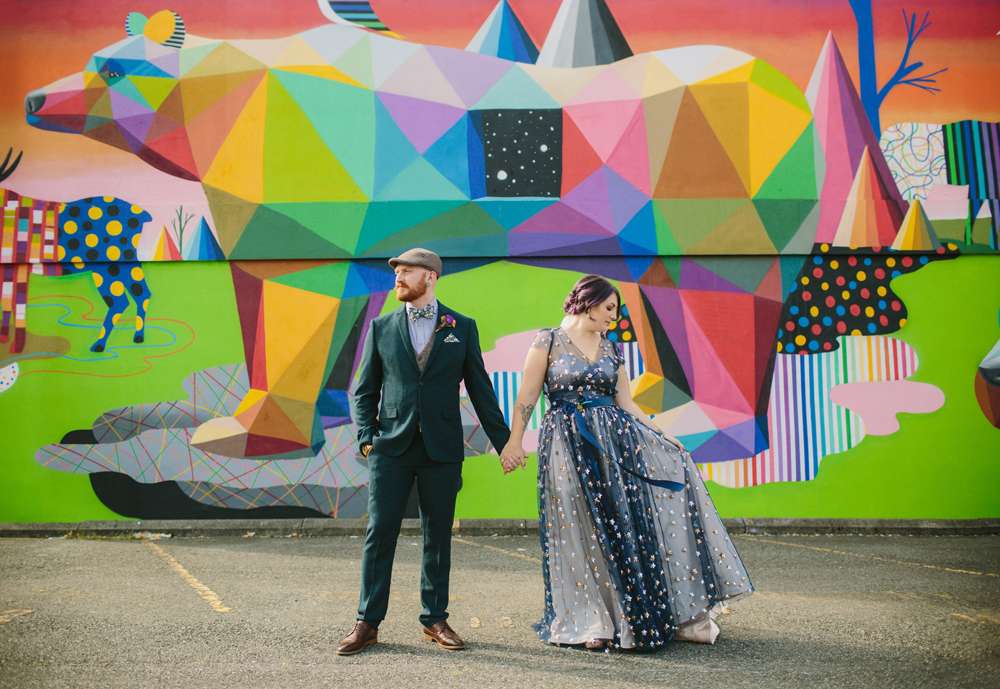 There is SO MUCH you're going to love about Helen and Joel's bright and eclectic wedding… least of all the incredible burlesque (boy-lesque!) performance that was a total surprise for the bride and groom! They were inspired by all the things that love the most: Colour, Star Wars, beer and crafts, and they did oodles of DIY. From the paper flowers to the bouquets, the flower wall to the custom stationery and signs, all of it was homemade.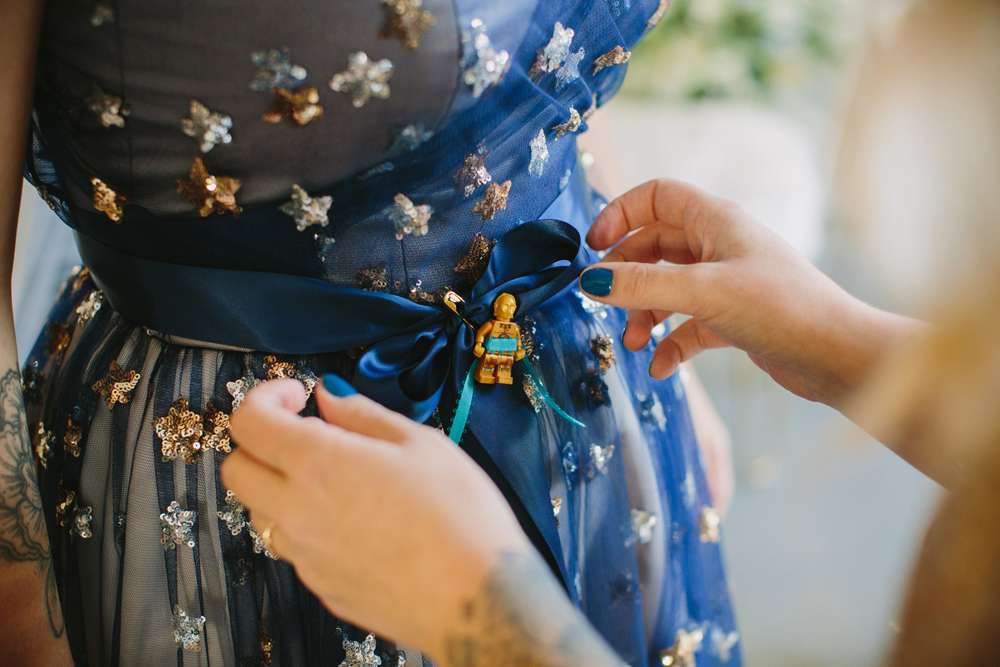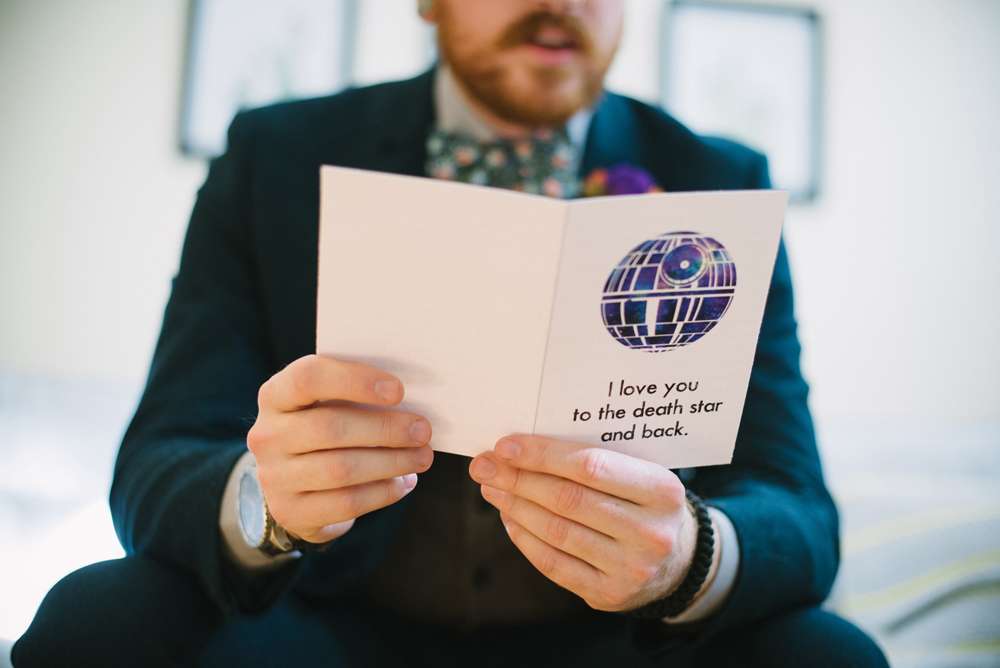 The ceremony was led by the bride's sister. "We spent a lot of time trying to figure out how we could honour our love, but also the support and love of our community", explained the bride. "We decided to have the ceremony in an intimate space, with our guests standing in a circle around us, much like a big hug from those who had been there for us throughout our relationship. It's hard to describe how connected and supported I felt when I stepped out from behind the curtain and saw the room. It was so intimate! I could literally see the joy in the eyes of my friends and my family. And in the middle – my love, encircled with the love and support of all our people! We continued this circle theme by having a circle flower altar on the ground, symbolising the eternal and infinite bounds of love, that we were about to commit to and declare for each other."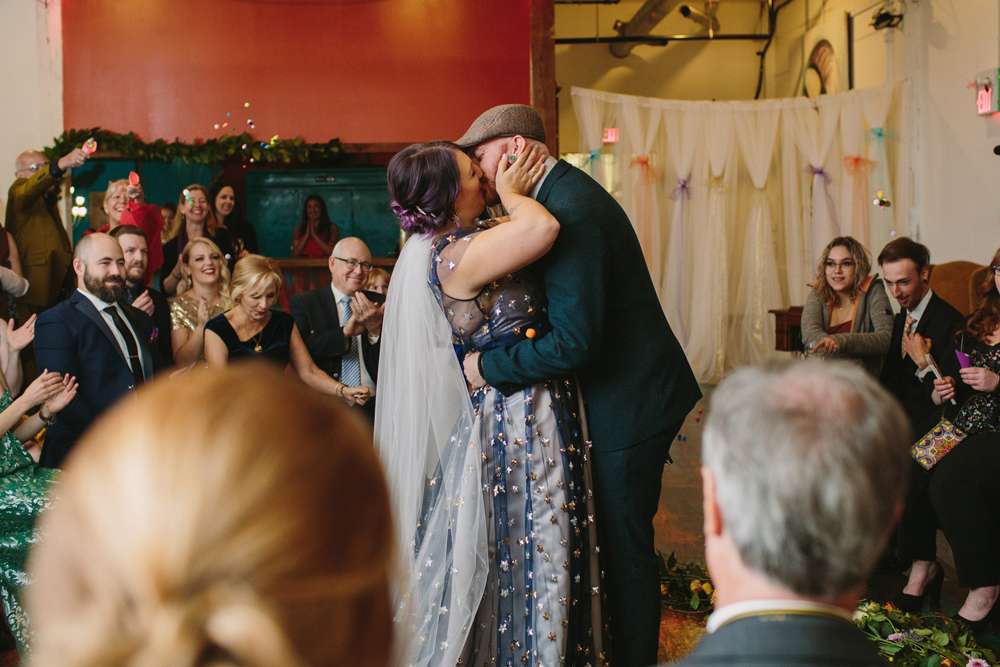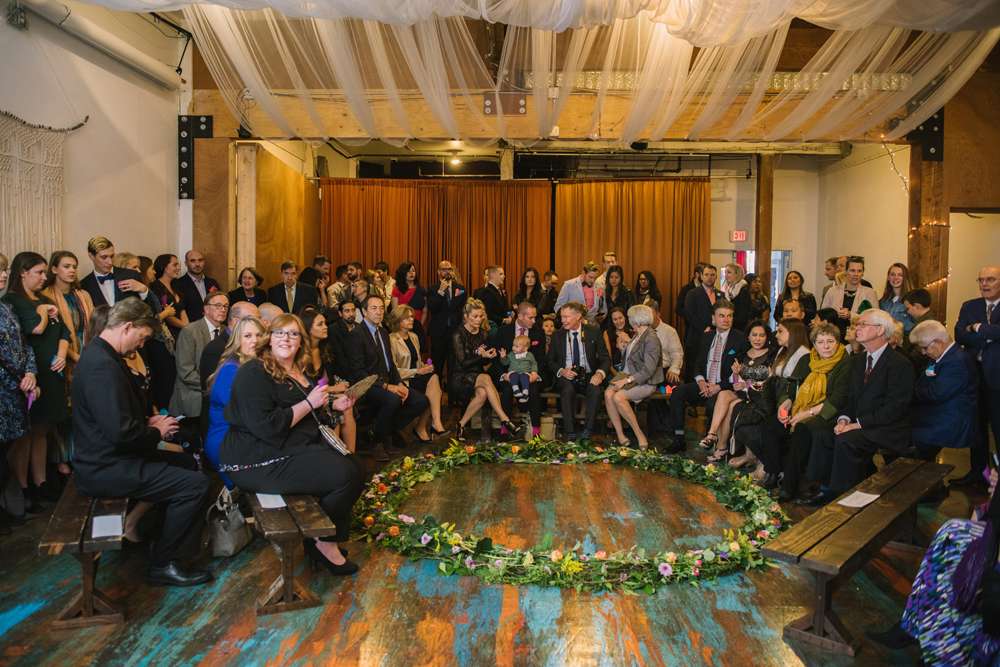 "Unknown to us, my sister – who officiated the wedding – had put together the most stunning and fitting words. She said 'From the earliest times, the circle has been a sign of completeness and safety. We surround you in a circle today to remind you, just as your rings do, that you are encircled by love and fully supported. A circle is like arms that embrace. Like your love for each other, your community is here for you now, and will be here around and again when needed. The rings that you have chosen to wear have neither beginning nor end, much like your love for one another. May your rings always'."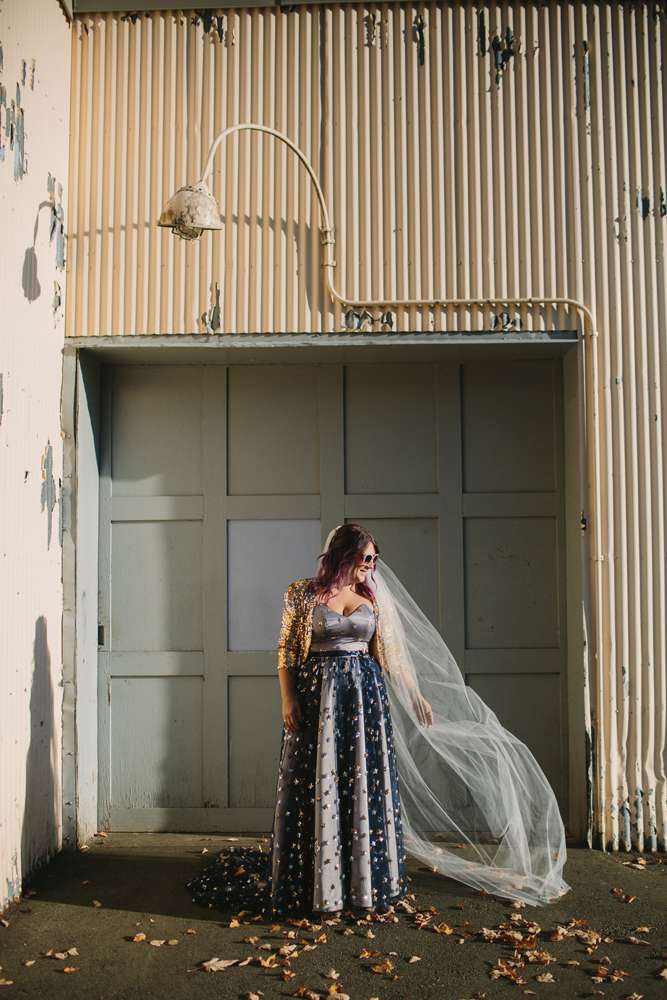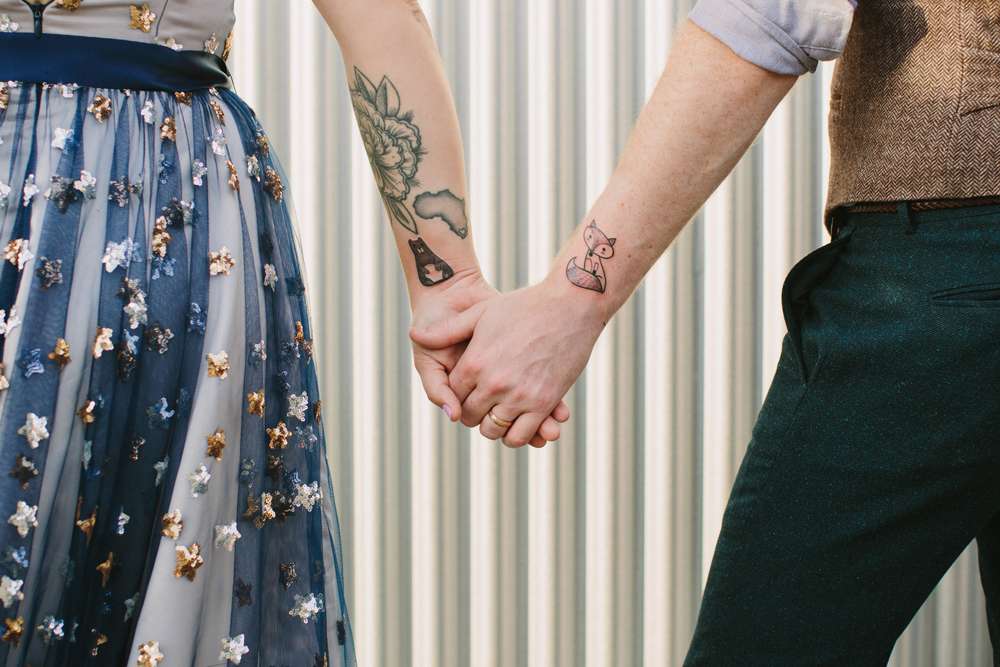 There were many unconventional aspects of this wedding – they got tattoos on the day and Helen's maid-of-honour, Jamie, planned the most incredible surprise for them! She explains, "Just as the last speech concluded, Jamie came onto the dance floor, holding a bucket of props, and said 'I know we have all been sitting for a long time, and everyone is eager to get
to dancing, but we have one more thing for the bride and groom'. At first I though she was going to do a cute little skit but then Johnny Nuriell, who I had seen perform at a drag brunch in Portland a few months before and totally fell in love with, appeared! My unbelievable best friend somehow convinced my fairly conservative father to pay for a boy-lesque genius to perform at our wedding, and strip all the way down to a G string! As our guests squealed
and laughed, applauded and roared, Johnny performed his beautiful magic for us, and to this day the memory brings tears to my eyes. Only a best friend would know how to take such an important day, and make it so much more special!"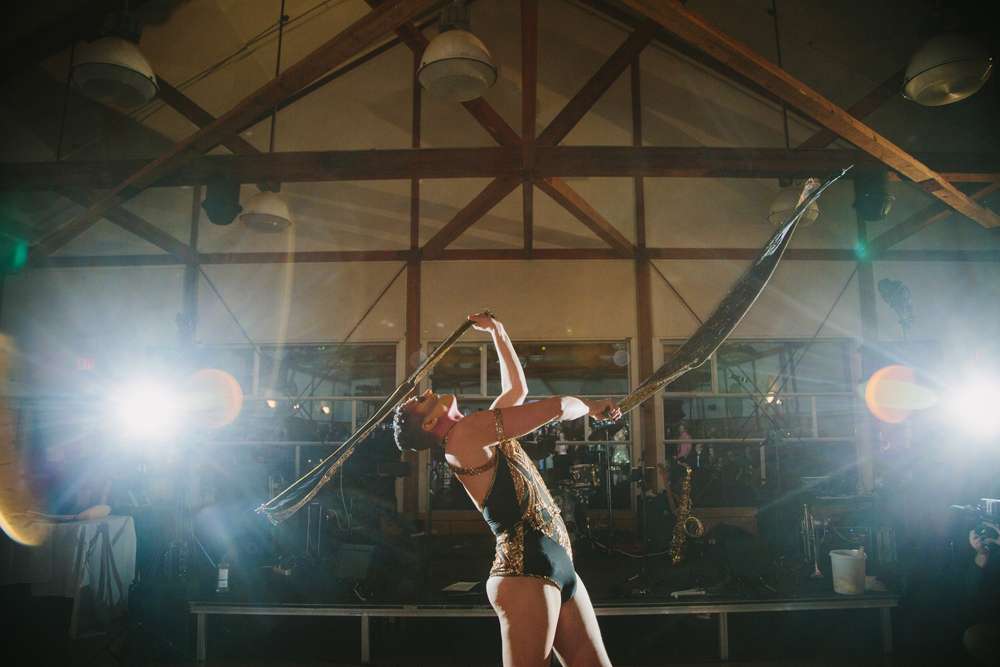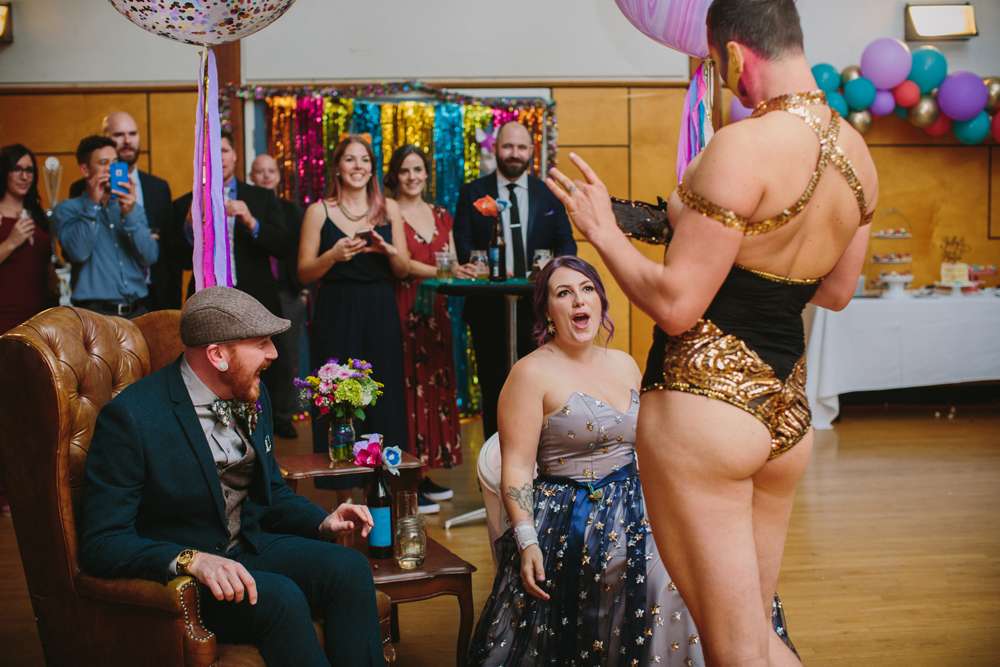 The day itself went off without a hitch, but the couple admit that they underestimated what a mammoth effort the clear up was going to be and they wish they'd hired people to help with it. "One amazing positive of planning your own wedding, and filling it with DIY projects, is that we got to spend a lot of time with our friends and family in the months leading up to the wedding, creating and crafting, planning and scheming", Helen said. "But, when the day finally came, I feel we tasked our loved ones with too much, and some people didn't get to relax and celebrate with us as much as we had hoped. Knowing that our family and friends happily put that much time and effort into making our day perfect will forever warm my heart, but next time I'd pay people to do the dirty work! We didn't realise how much work it was going to take for the reception to be taken down and cleaned up, and that work fell heavily on our friends and family. We honestly would rather have danced and celebrated through the night with them,
than had them hauling tables and couches into trucks!"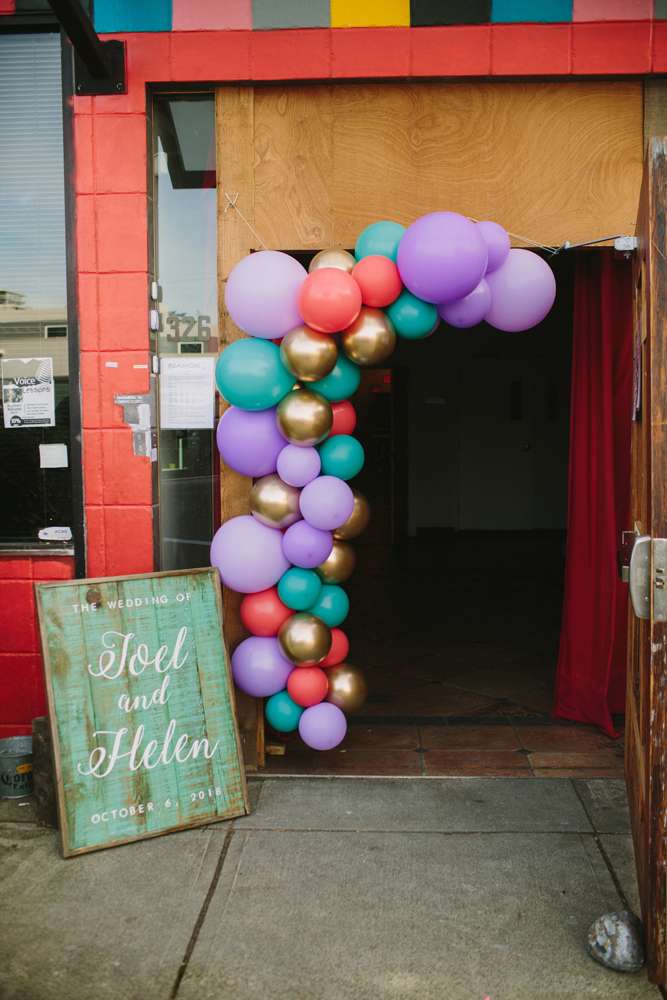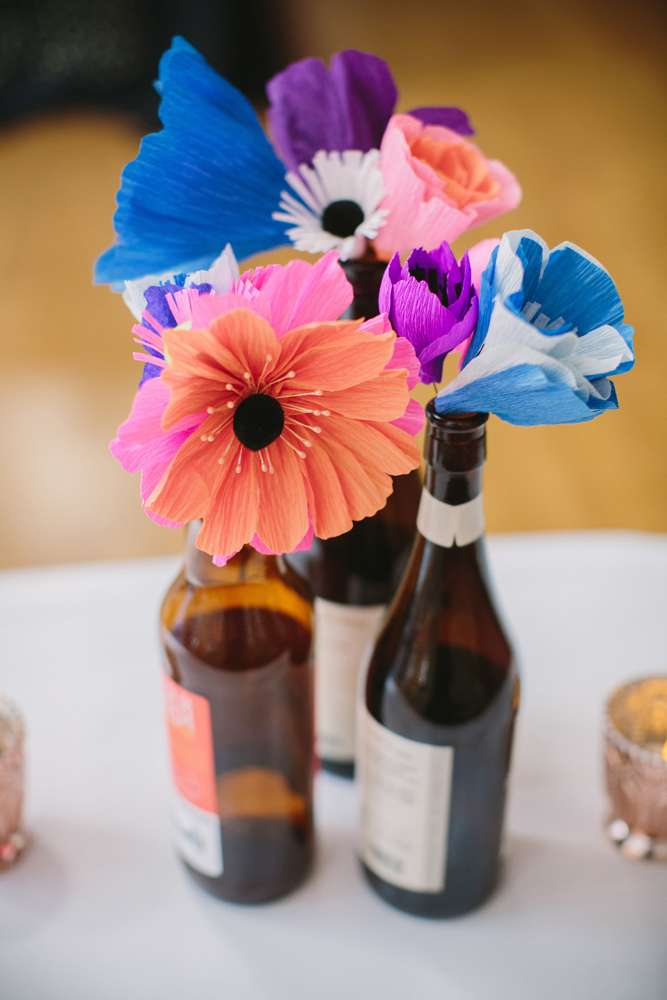 Finally, any advice for other couples planning their own big days? "You do you!" concluded the bride. "And that is being said with a full understanding that not all couples will have the luxury of a supportive family and community who give them that freedom, and that financial support very often comes with expectations. But even if you don't feel you can dictate all the decisions about your day, find a way to make it feel your own and feel unique for you and your partner. Fuck it – traditions are meant to be broken!"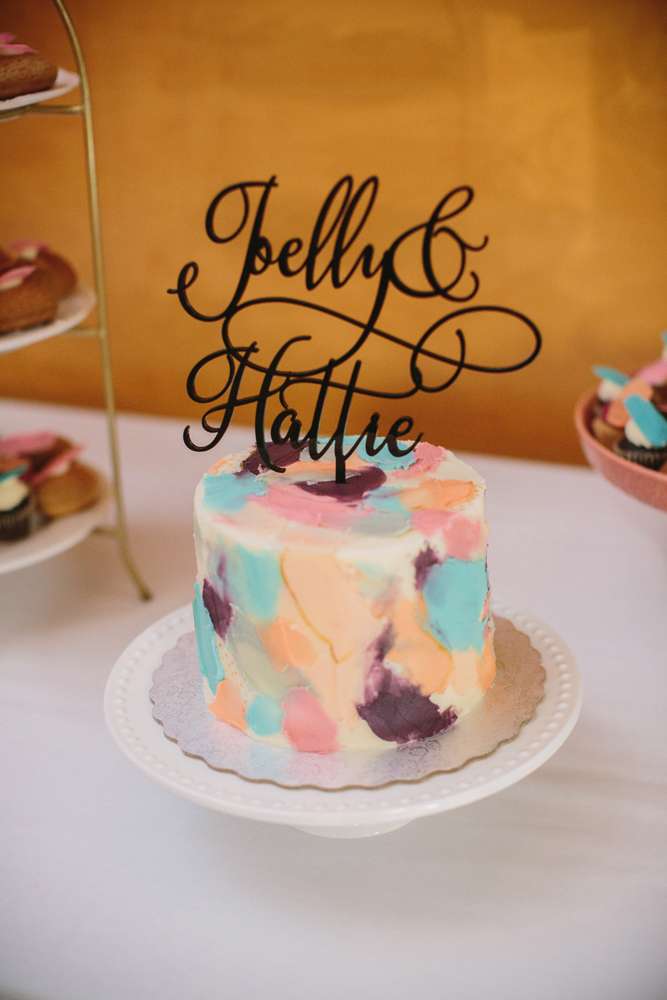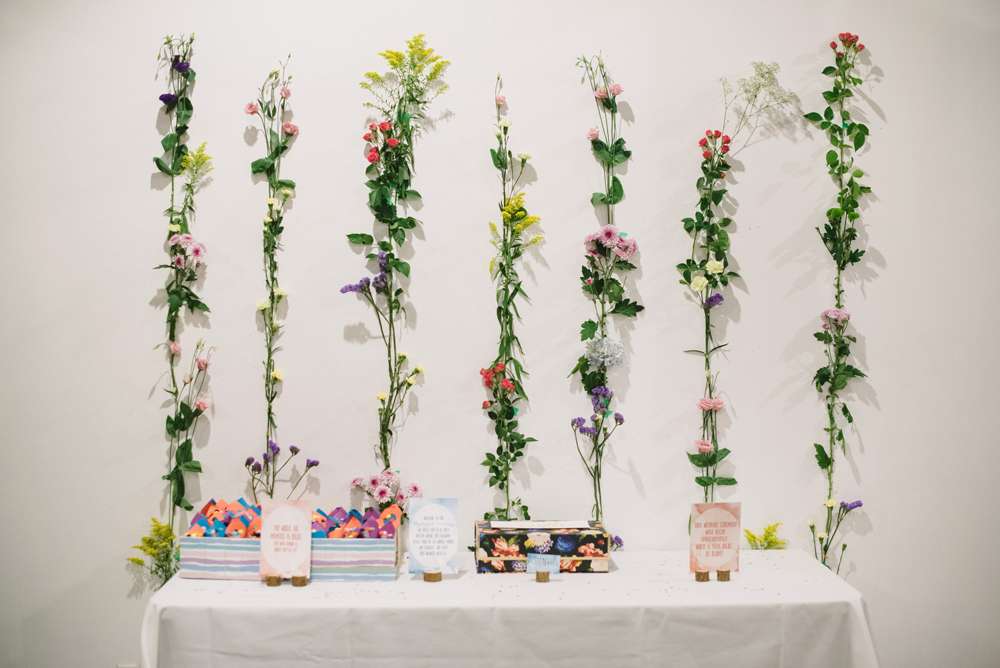 You're gonna want to watch their incredible wedding video too – I dare you not to get even a little bit emosh listing to those vows.