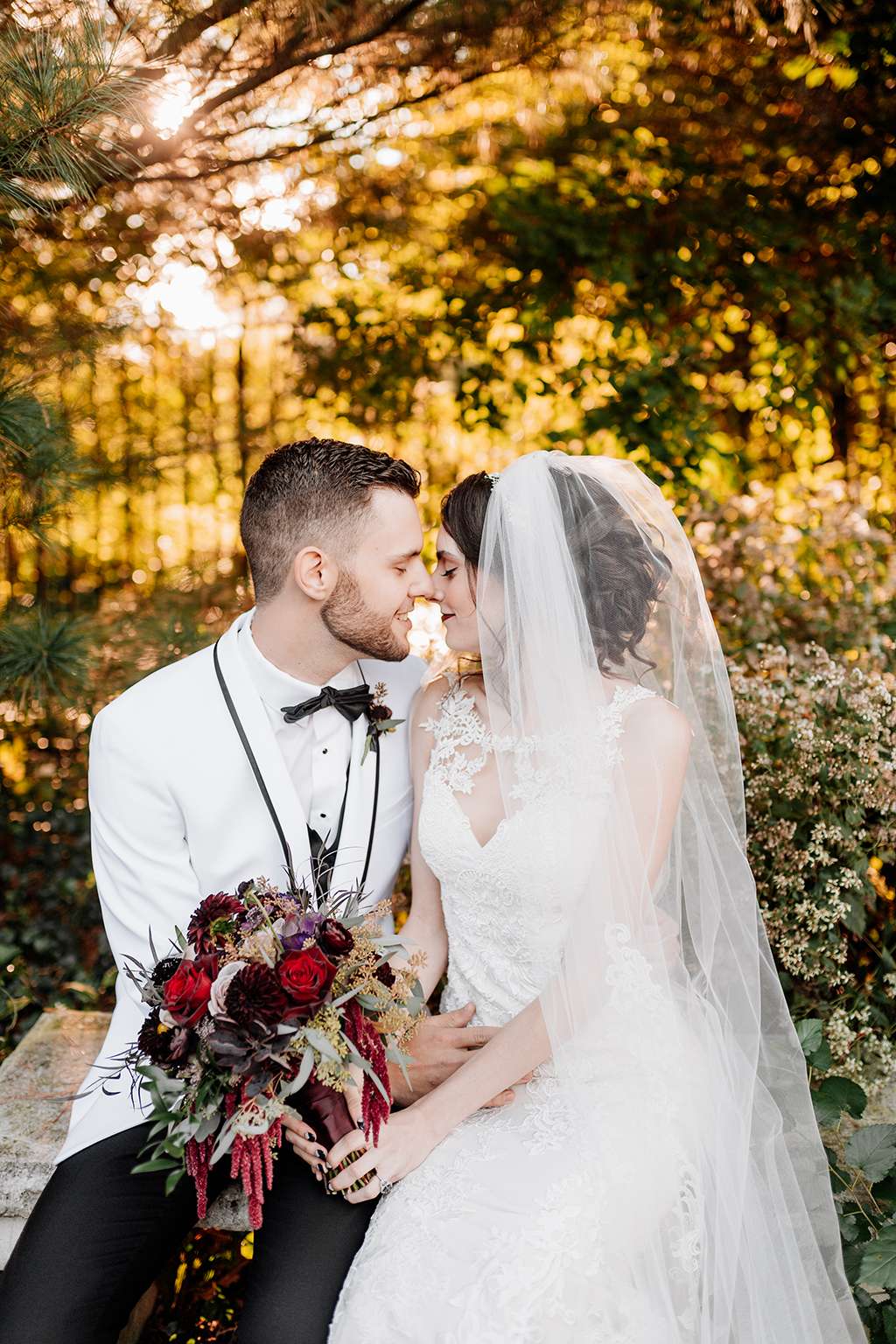 Christopher and Emily reflected on their own likes, interests and things they have in common to draw inspiration for their October 2018 wedding. Their vision for the day was dark, moody and whimsical, with nods to Halloween since their wedding date was October 13th. They planned the whole day themselves, and wanted it to be a true reflection of their style and personalities, focusing on themselves rather that what was trending online, and didn't listen to other people's opinions on what a wedding should, or should not, include.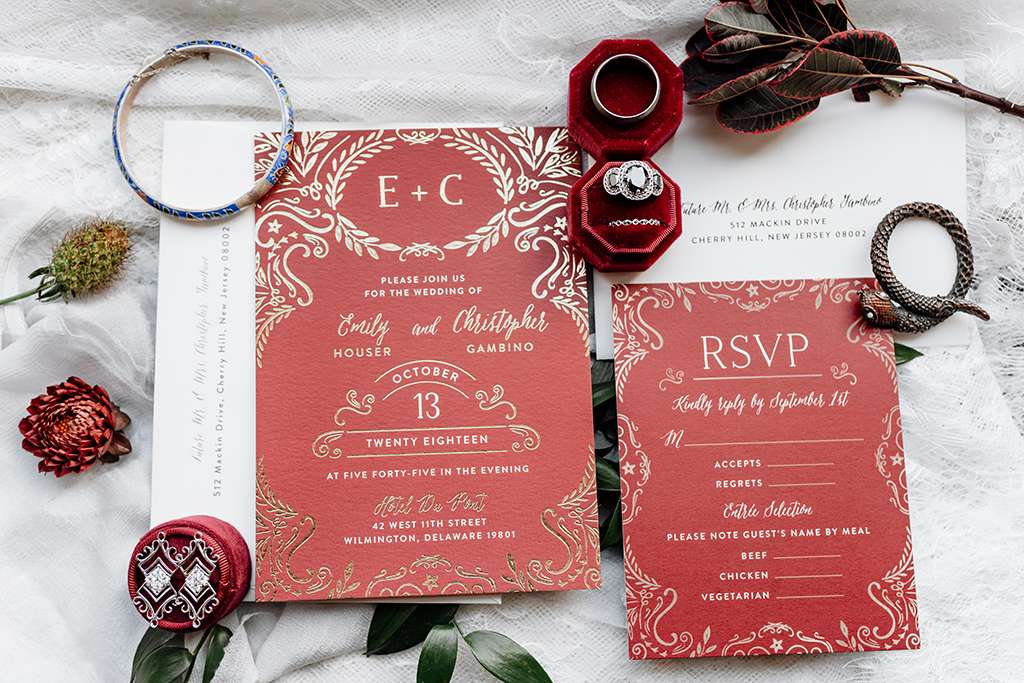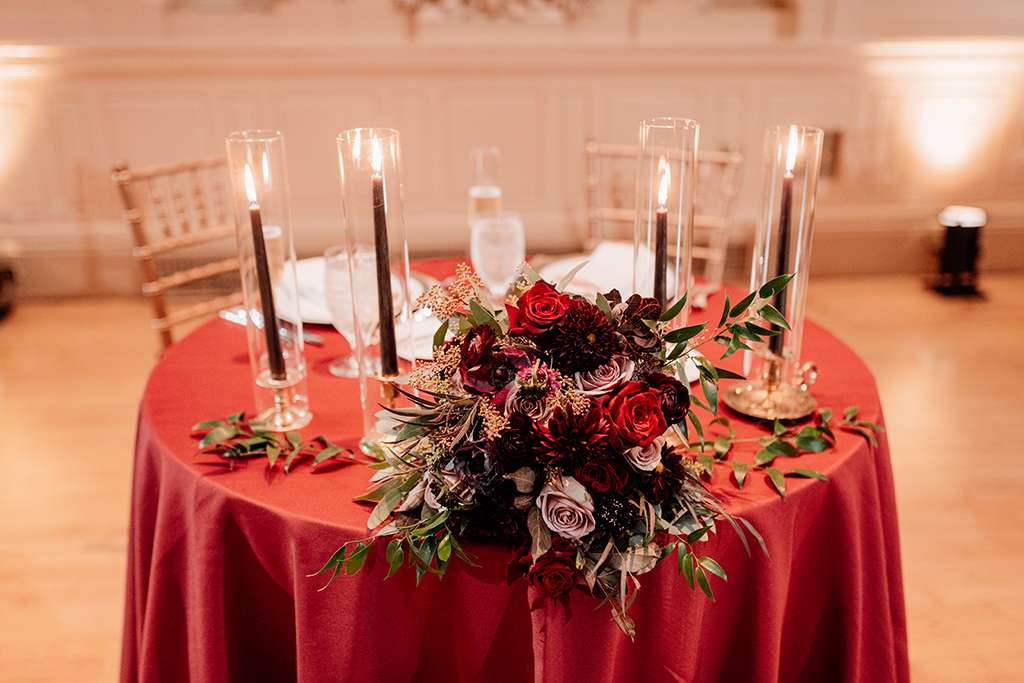 Emily and Christopher met working at a movie theatre, so with their shared love of films they used that to guide their soundtrack for the day. Christopher and the groomsmen walked into The Godfather's main theme, the bridesmaids walked in to Hedwig's Theme from Harry Potter, and Emily's procession was to You Are The Pan from Hook, one of the couple's favourite movies of all time. The bridal party intros at the reception were movie based as well, and they chose songs that reminded them of one of the bridal party – a few gems included the Jurassic Park theme and Ghostbusters.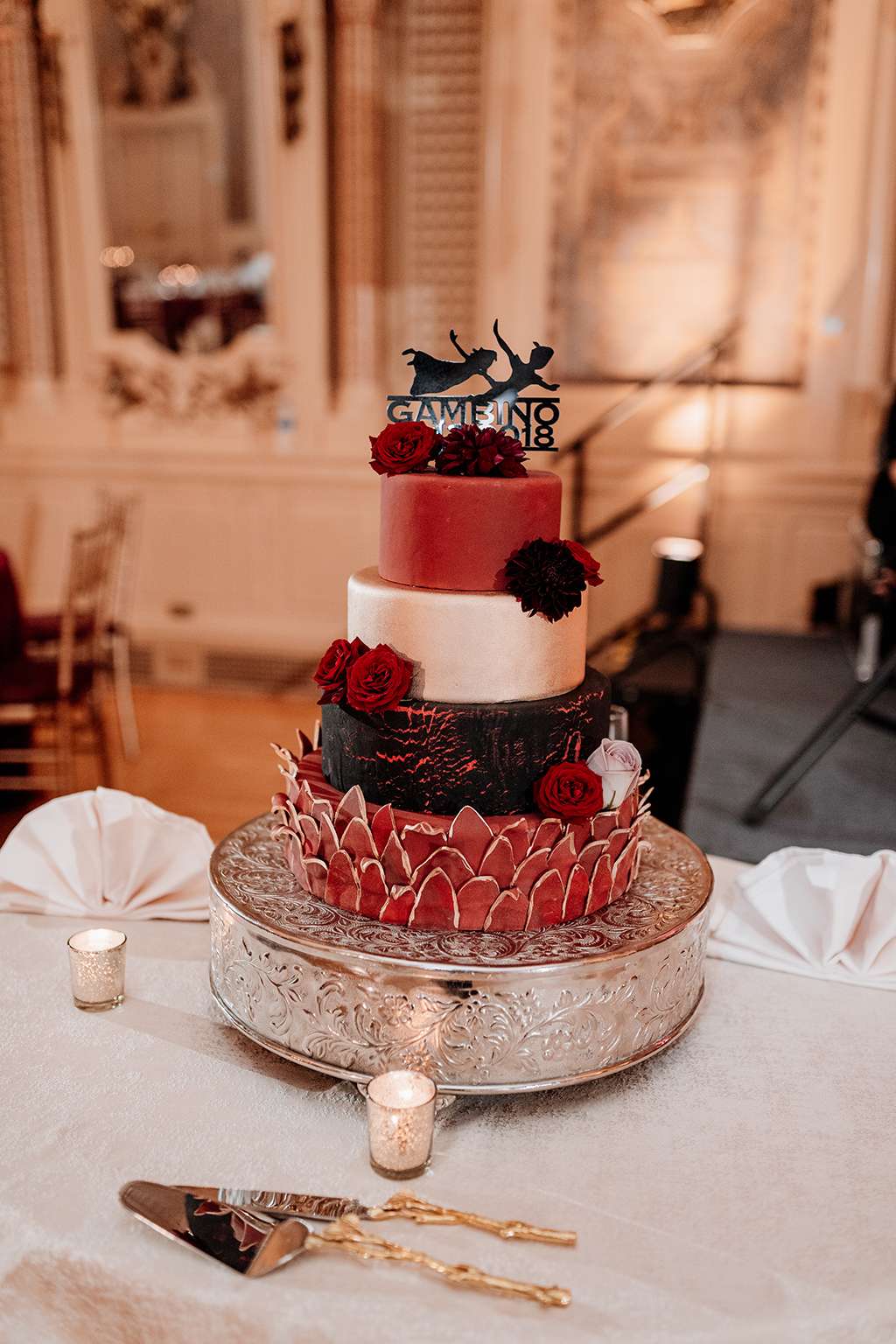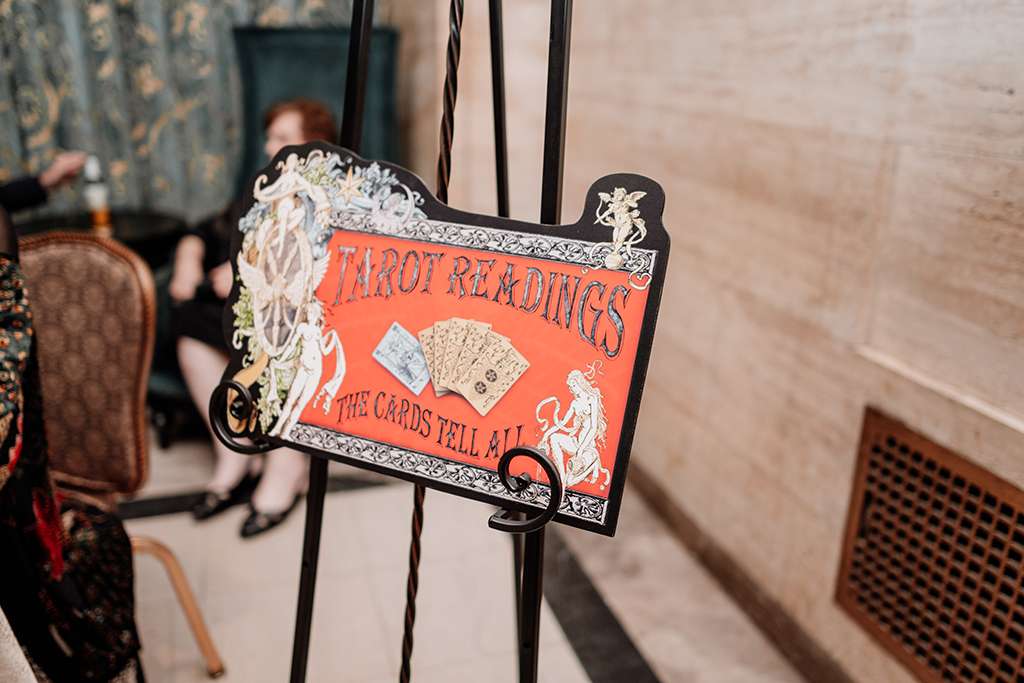 "The songs were a surprise and no one knew what they were walking out to so it made the moment even funnier seeing the look on their faces," said Emily. "My husband and I grew up watching WWF/WWE and were introduced via Stone Cold Steve Austin's intro music. We walked in with the glass shattering and proceeded to chug our drinks appropriately."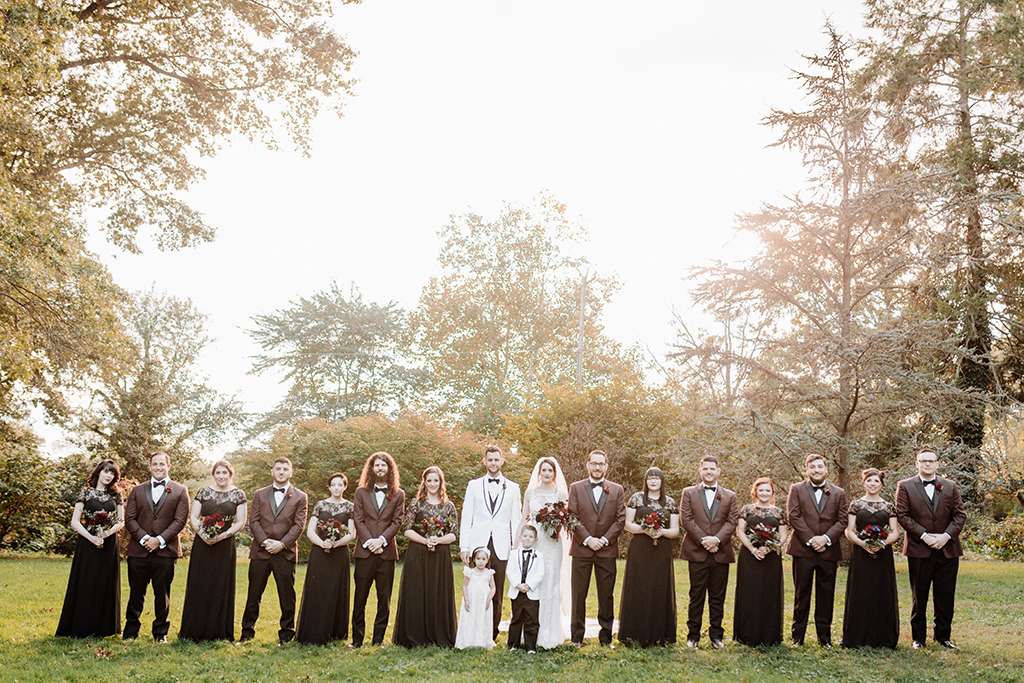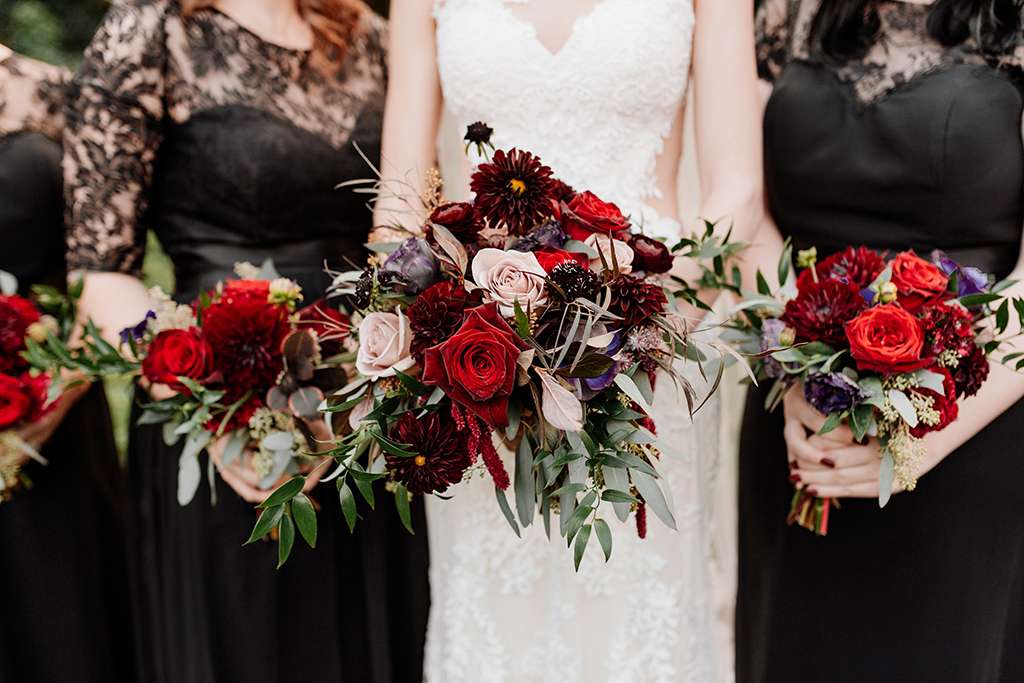 Emily has already been drawn to magic and astrology, and growing up would always visit a tarot card reader during summer holidays with her cousin and best friend. Tragically, she passed away before the couple got married, so Christopher and Emily hired a tarot card reader to entertain their guests during cocktail hour not only to highlight something that they were interested in, but also to pay homage to Emily's cousin and their memories together.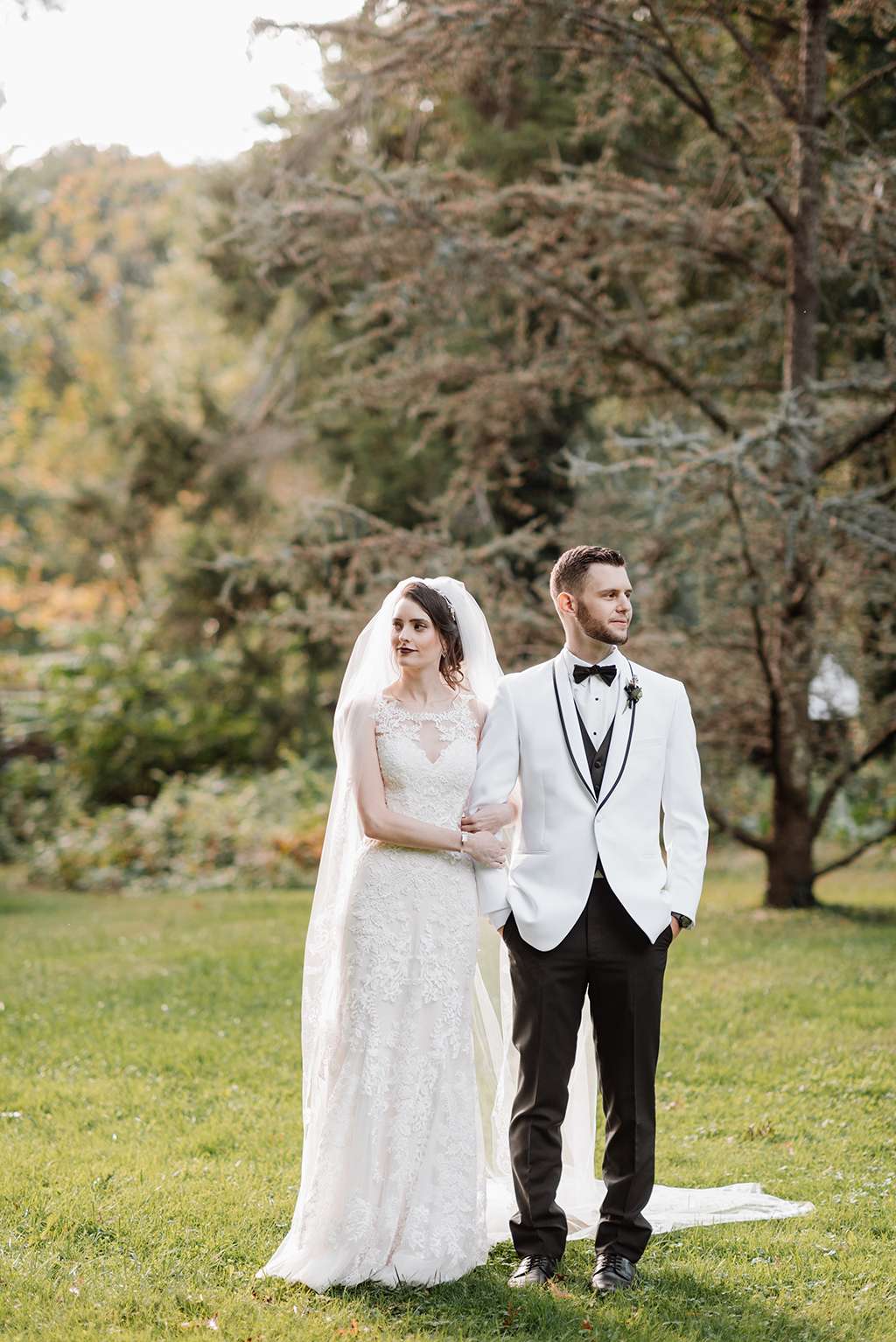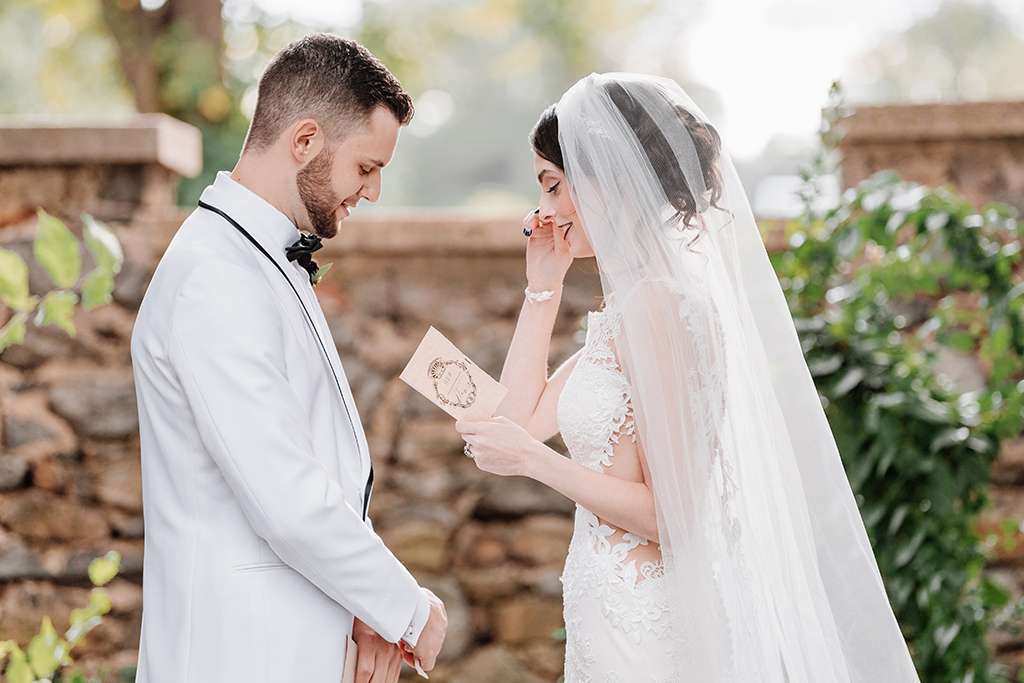 The couple's first look was in an old garden, and they read their vows to each other in private. "We didn't want to follow tradition and read them in front of our guests during the ceremony," said Emily. "We wanted to keep something special between just the two of us when most of the day was going to be shared with everyone else."
Their ceremony, therefore, was short, sweet and fun. Neither of the couple are religious, so being married by a priest or other religious figure didn't feel right for them. Instead they chose an officiant that fitted in with their beliefs, one that would stand for, and marry all people regardless of their religion, race or sexual orientation. They worked with them to write the ceremony so it was more personal to them, and set the tone for a fun day.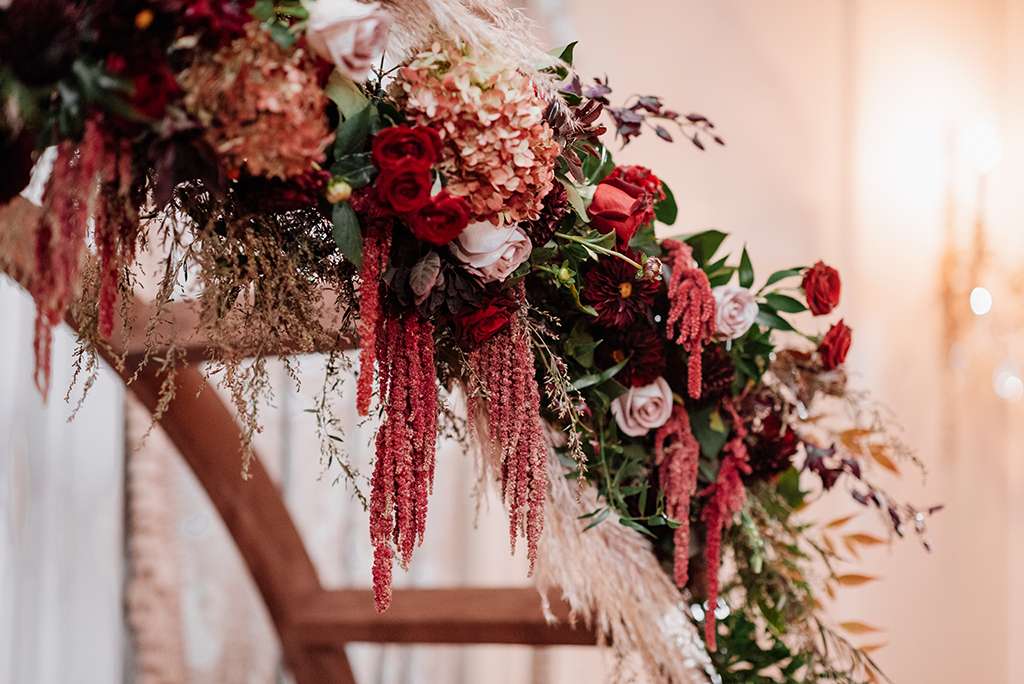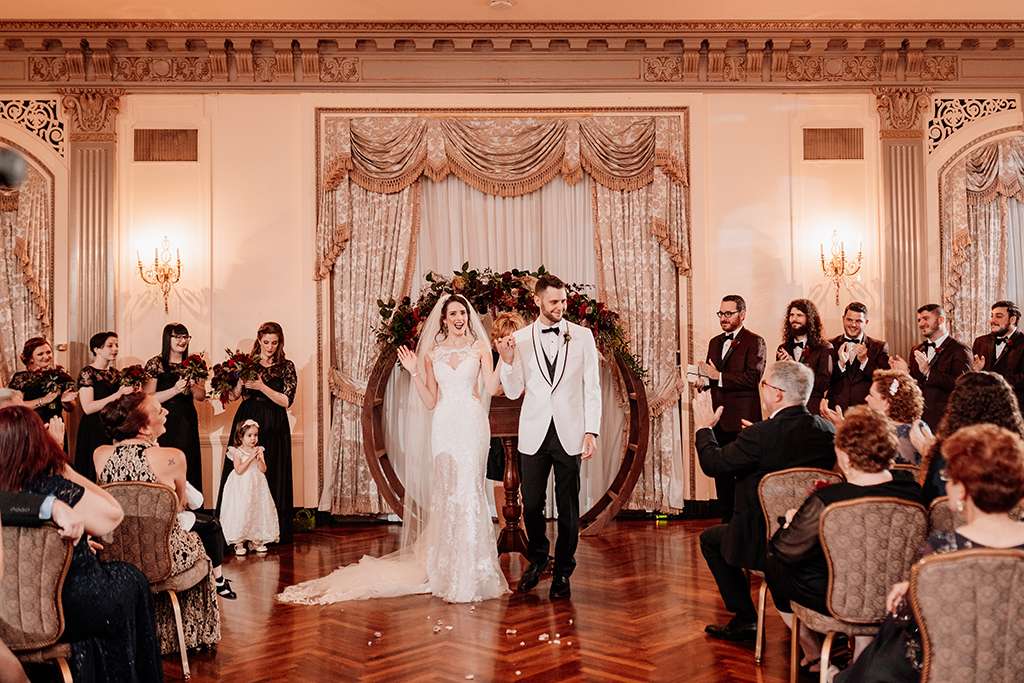 The only thing that Christopher and Emily would have done differently is hired a second tarot card reader – she was an unexpected hit with their guests, and so many spent a long time waiting in line rather than mingling and enjoying the night. "My husband and I sincerely enjoyed planning our wedding," said Emily. "It was not an easy process but ultimately it was the best night we have ever had. There is nothing better than having a giant party with all of your closest friends and family celebrating the official start of the next chapter in your life."