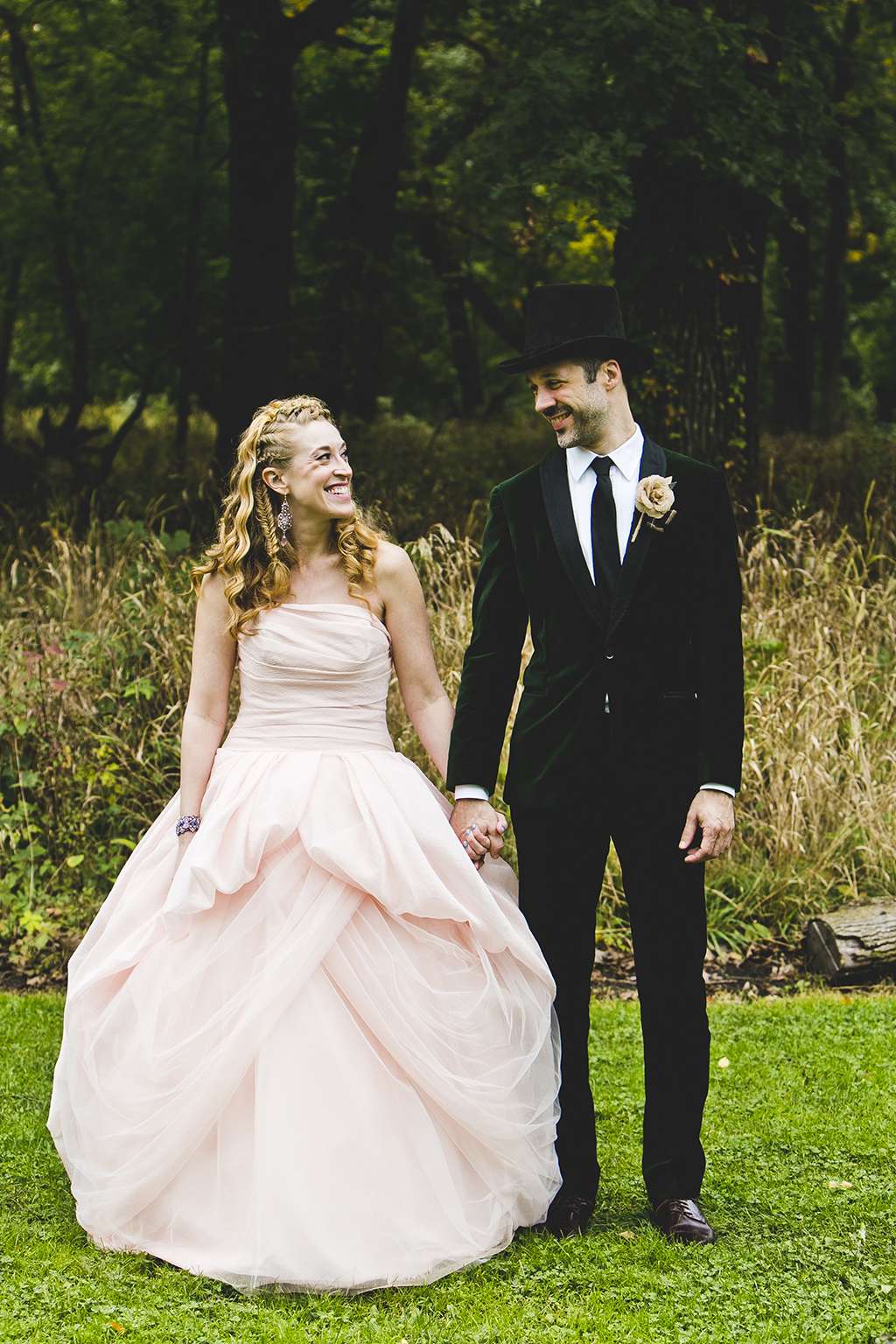 Rett is someone that has been dreaming of her wedding since she was a little girl. "As I was 39 when I finally got married, there were a lot of dreams to try and fit into one day!" she laughed. She met her husband, Neil ,on OK Cupid in 2012 and with a 87% match rating, love of all things fairytale, renaissance and fantasy they soon hit it off.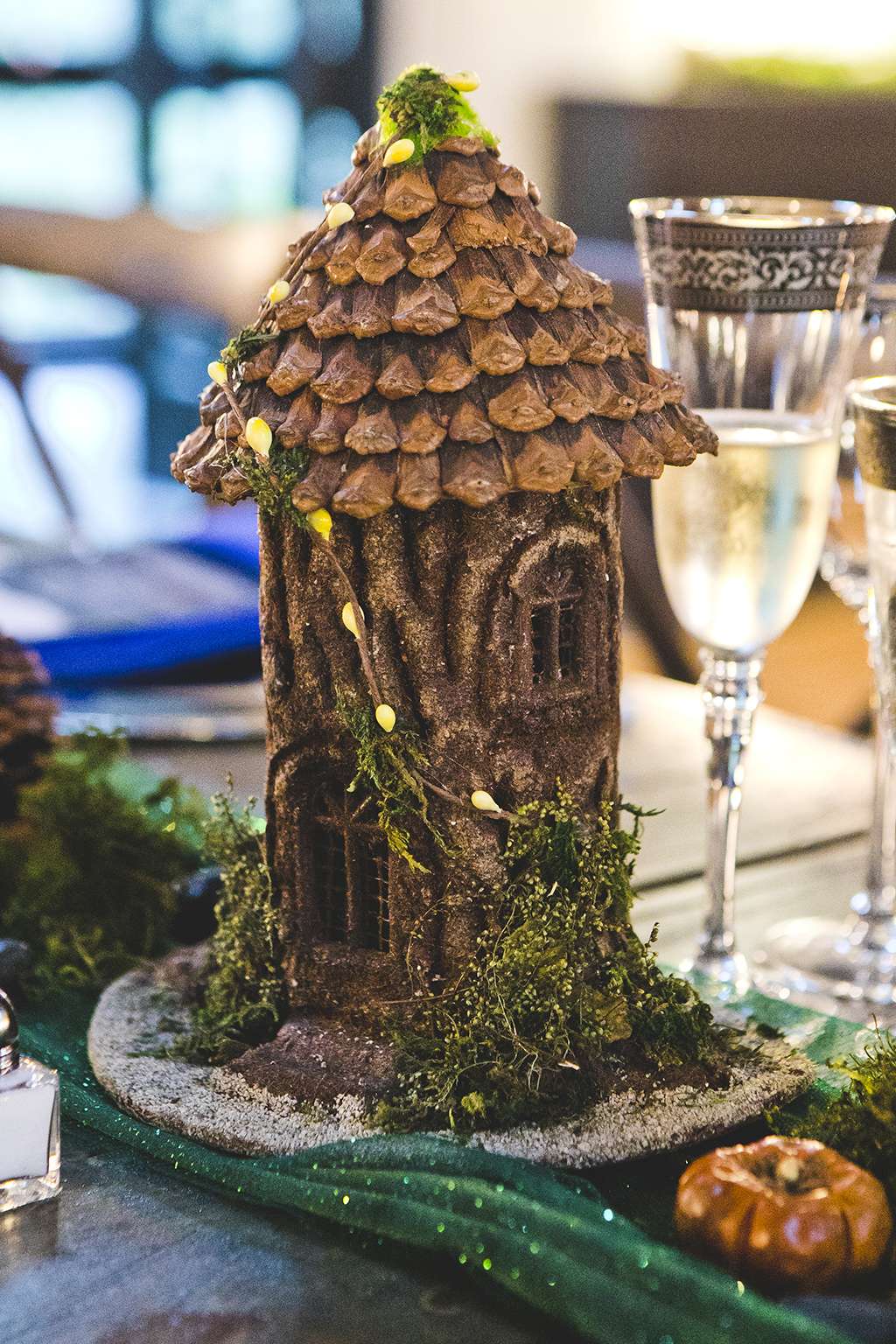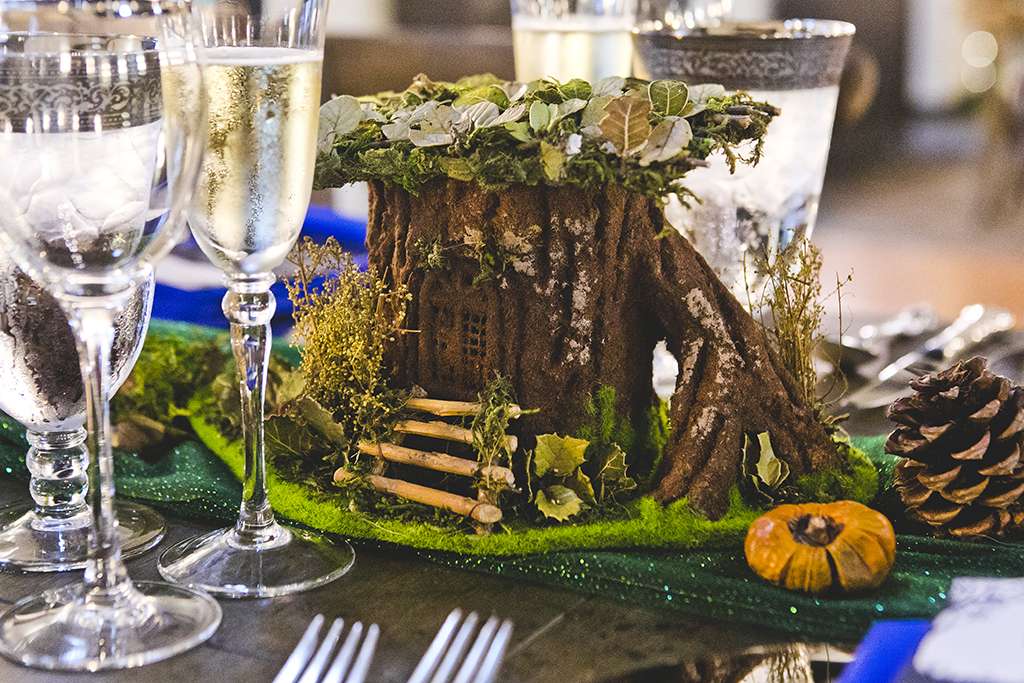 Rett is a huge Harry Potter fan, where Neil leans more towards Lord of the Rings, so the battle of the the two fantasy worlds collided for their wedding day theme! The couple had a Harry Potter themed seating plan, Great Hall set-up reception with long tables and common room sitting area – even printing a little copy of their own Daily Prophet wedding announcement tucked in amongst the decor! The Lord of the Rings inspiration comes from the elvish classicism of the reception decor and Rett's purple hooded cloak that she wore during the ceremony. "We tried not to be too overt with our references," said Rett, "so that it didn't feel like cosplay or theme park."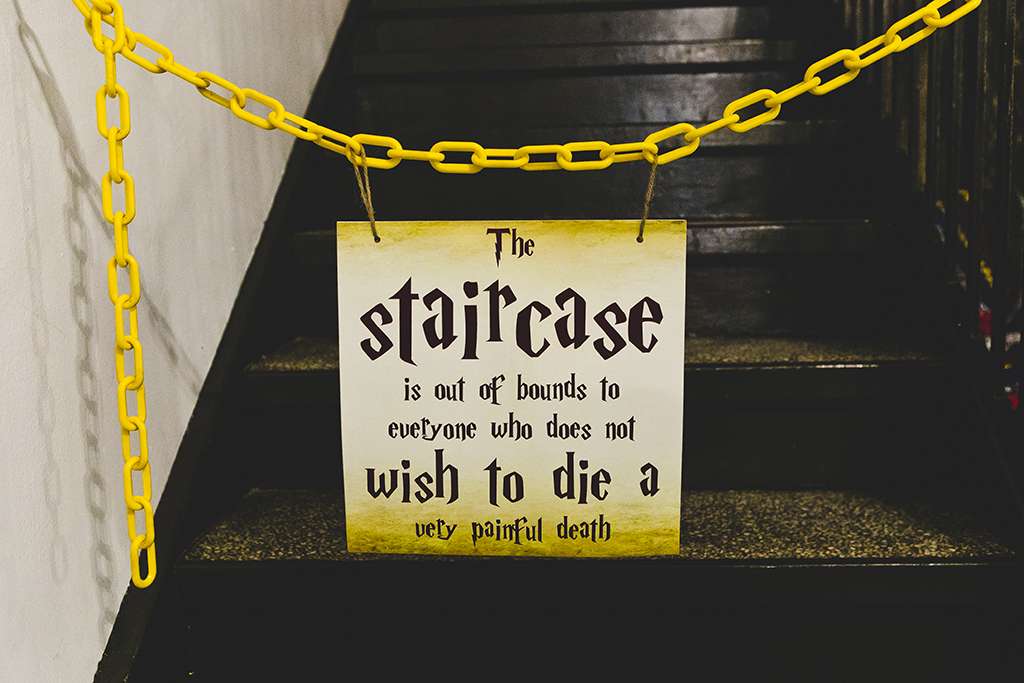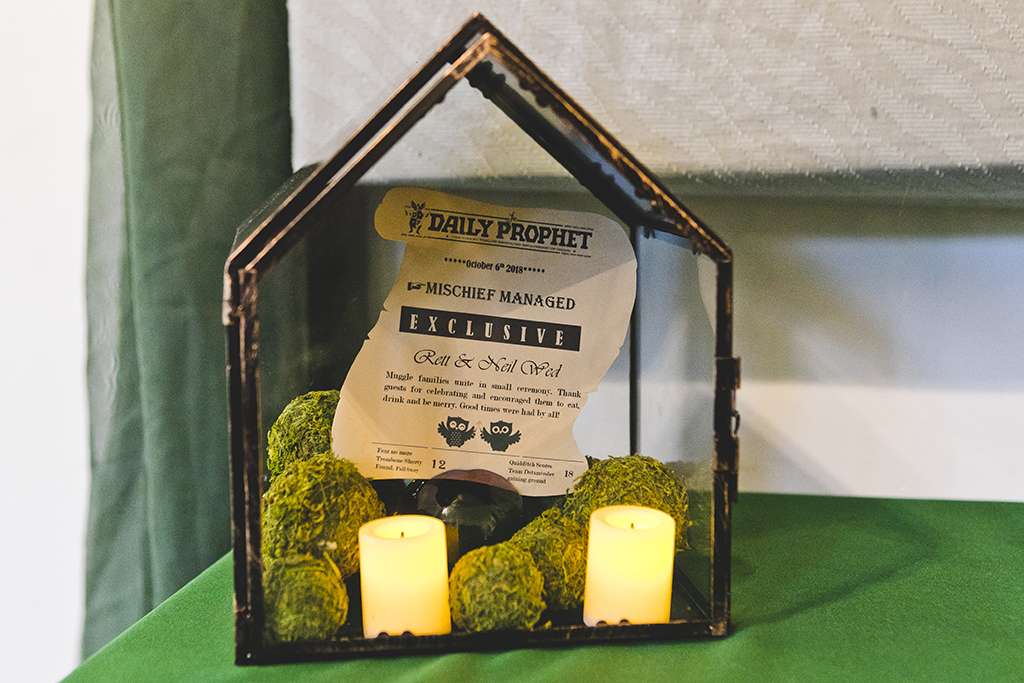 The attention to detail was second to none – they wanted their reception to be transformed into a complete immersive environment for themselves and their guests. Neil created a 3D computer model of the reception venue so they could design the layout virtually and eliminate as many day-of setup surprises as possible. They painstakingly crafted signage, bathroom decorations and fairy-lit miniature tree sculptures as centrepieces. Neil built large fabric-covered cardboard shells to cover things in the venue that would have broken the atmosphere. "It felt like we were transported for the evening, along with our closest loved ones, to a magical world we had both envisioned and created."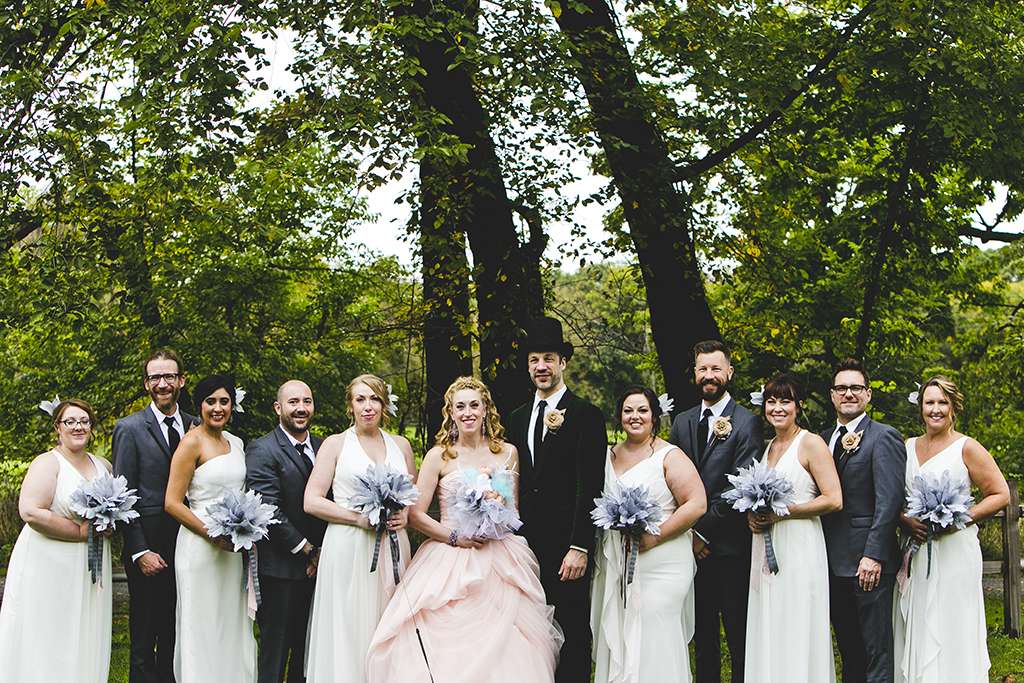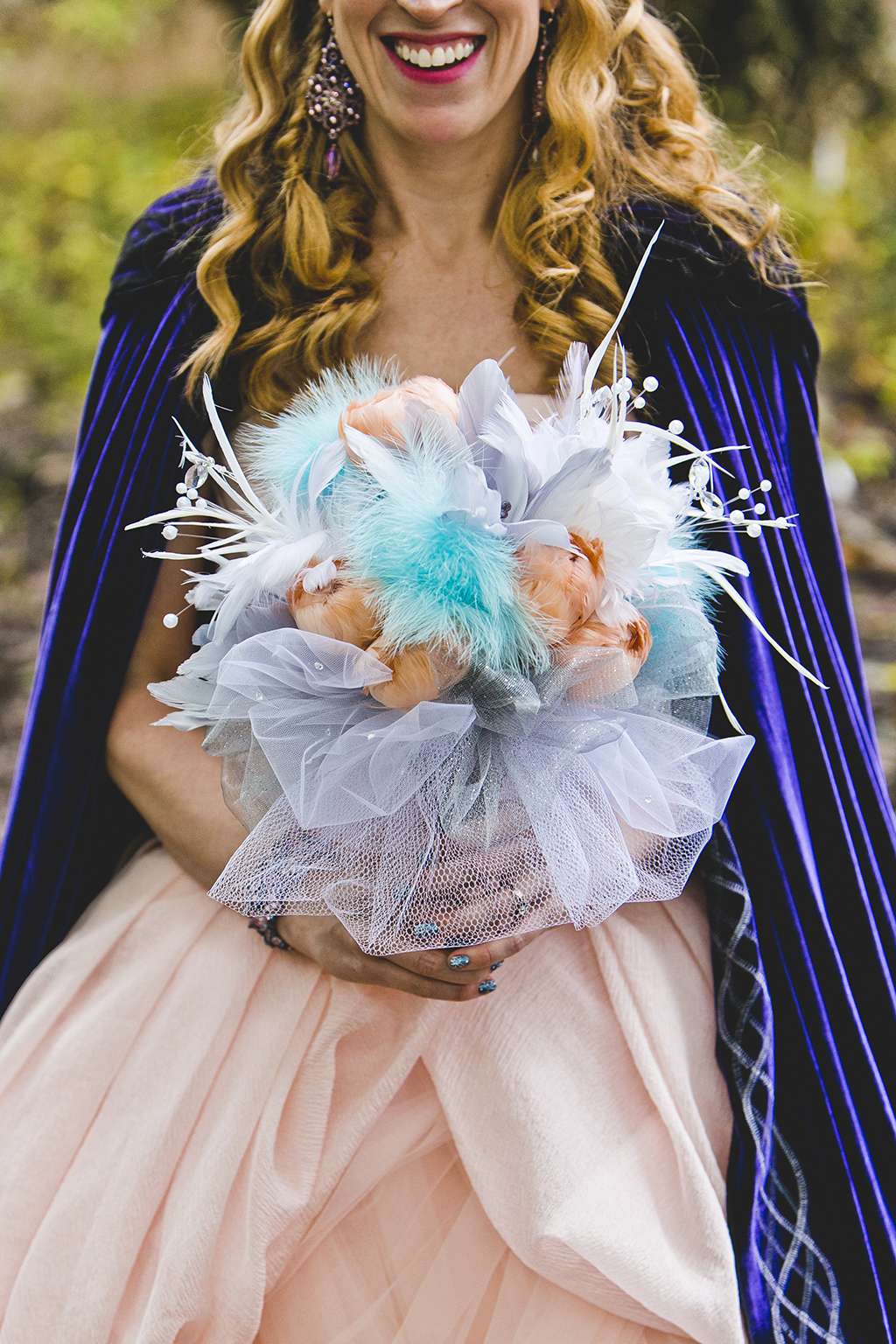 Both Rett and Neil looked outside the norm when it came to their outfits; Rett wore a stunning blush pink White by Vera Wang gown, whereas Neil designed, patterned and sewed his own tuxedo out of green velvet! Their bridal party was in monochrome; the maids in white and the men in grey. Instead of flower bouquets and buttonholes, the couple DIY'd themselves feather bouquets and burlap boutonnieres.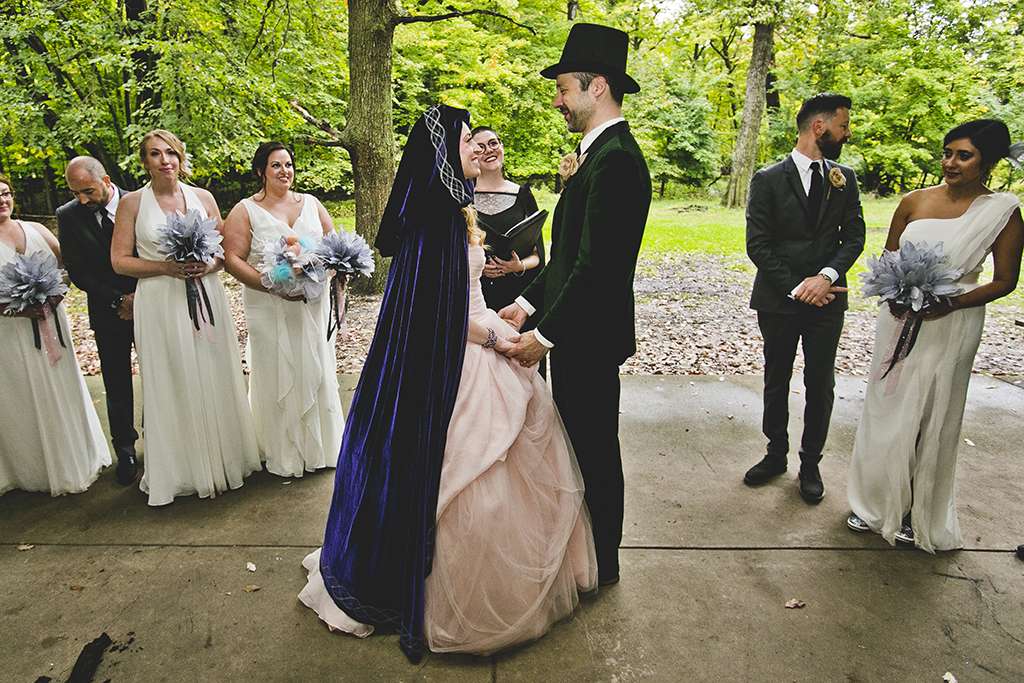 Their rings were custom-designed in Norway – Rett's cast from twigs taken from a tree in the designer's backyard with leaves growing around them and Neil's cast from a strip of bark from the very same tree.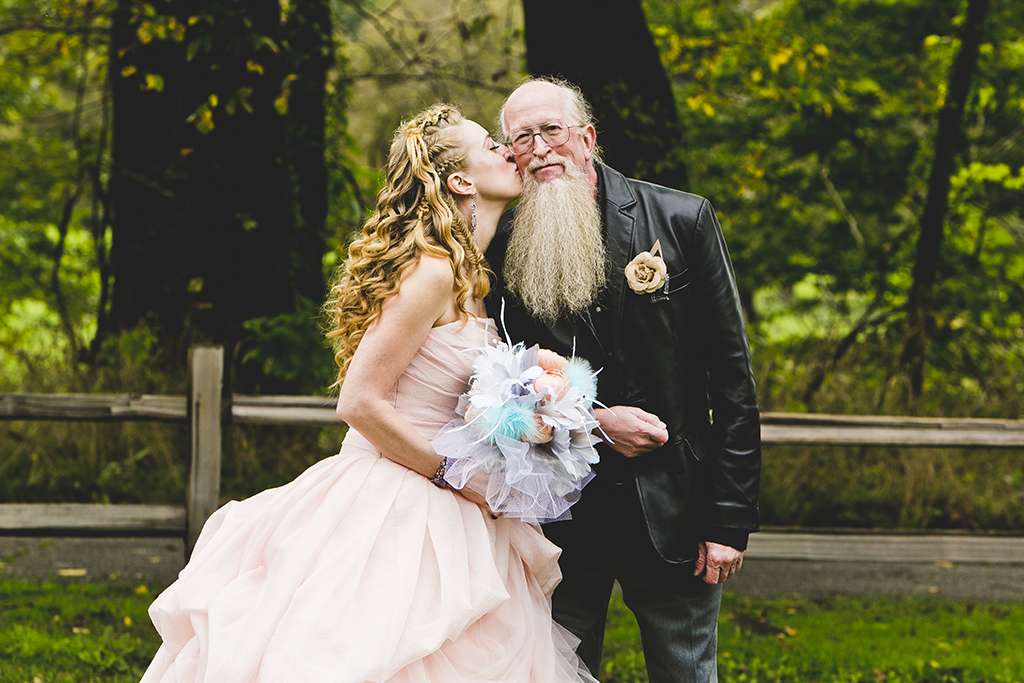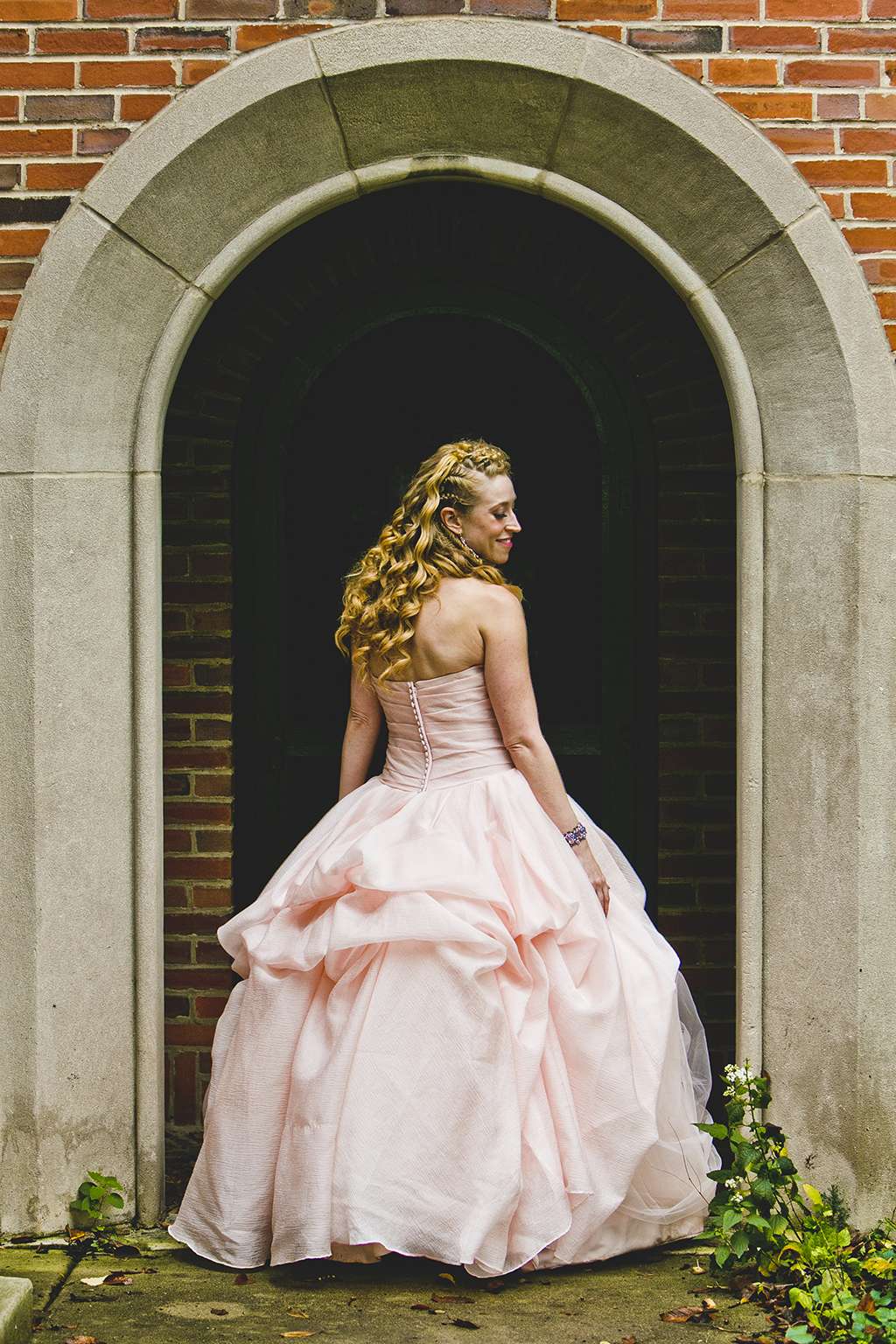 Their ceremony was held the same nearby forested park that Neil proposed in. The plan was to stand in a grove of oak trees under the sky and branches, but soggy ground that day diverted them and their guests to a nearby pavilion. It was officiated by a friend – it was actually her first officiant gig! She wrote a beautiful, short and simple ceremony, and Rett and Neil wrote declarations of love for another, laughing on the day because they fit together unexpectedly well. Their beloved 15-year old three-legged dog was their ring bearer.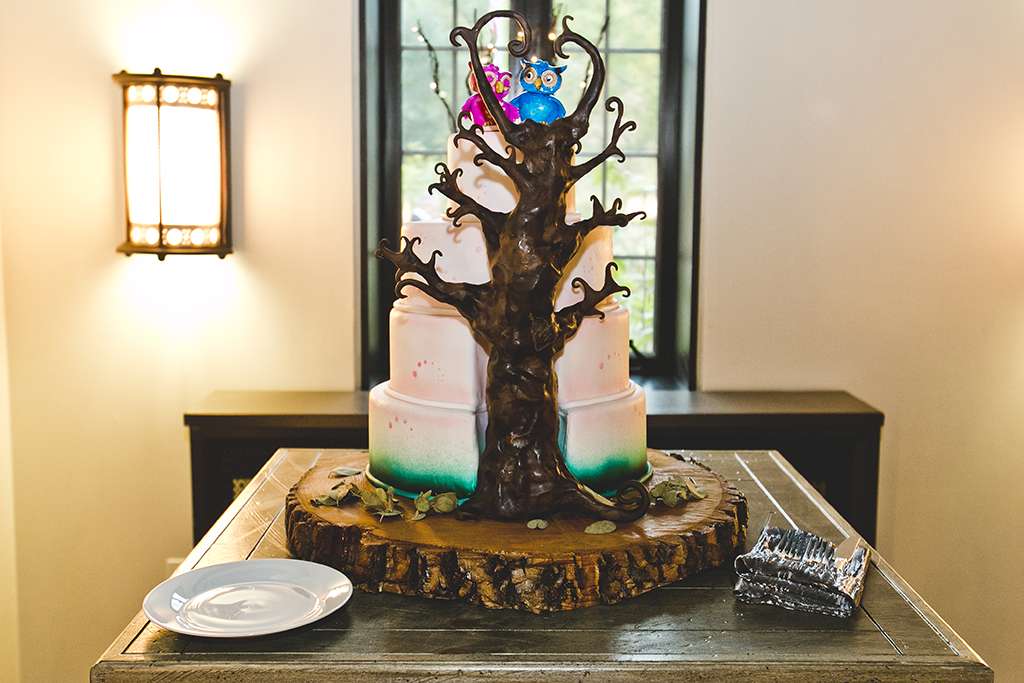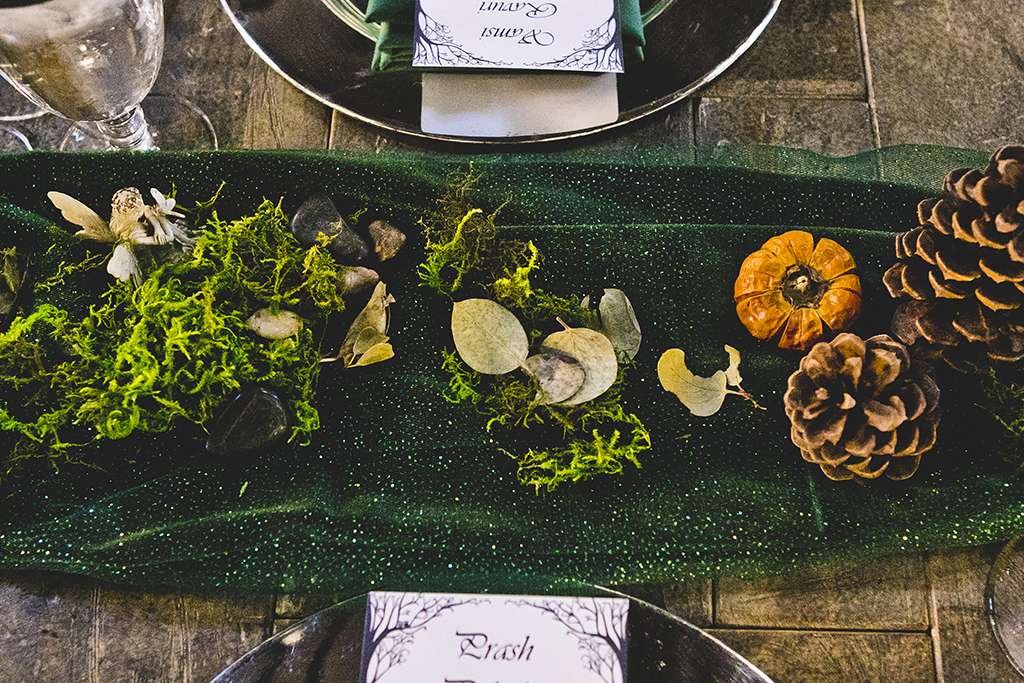 Their ceremony included the line 'a marriage can survive without the support and love of a community – but with it, a marriage will thrive.' "During the run up, it was beautiful to feel our two distant and disparate families coming together as one," Rett explained. "They helped us build a day that would finally join us all in name as well as deed."