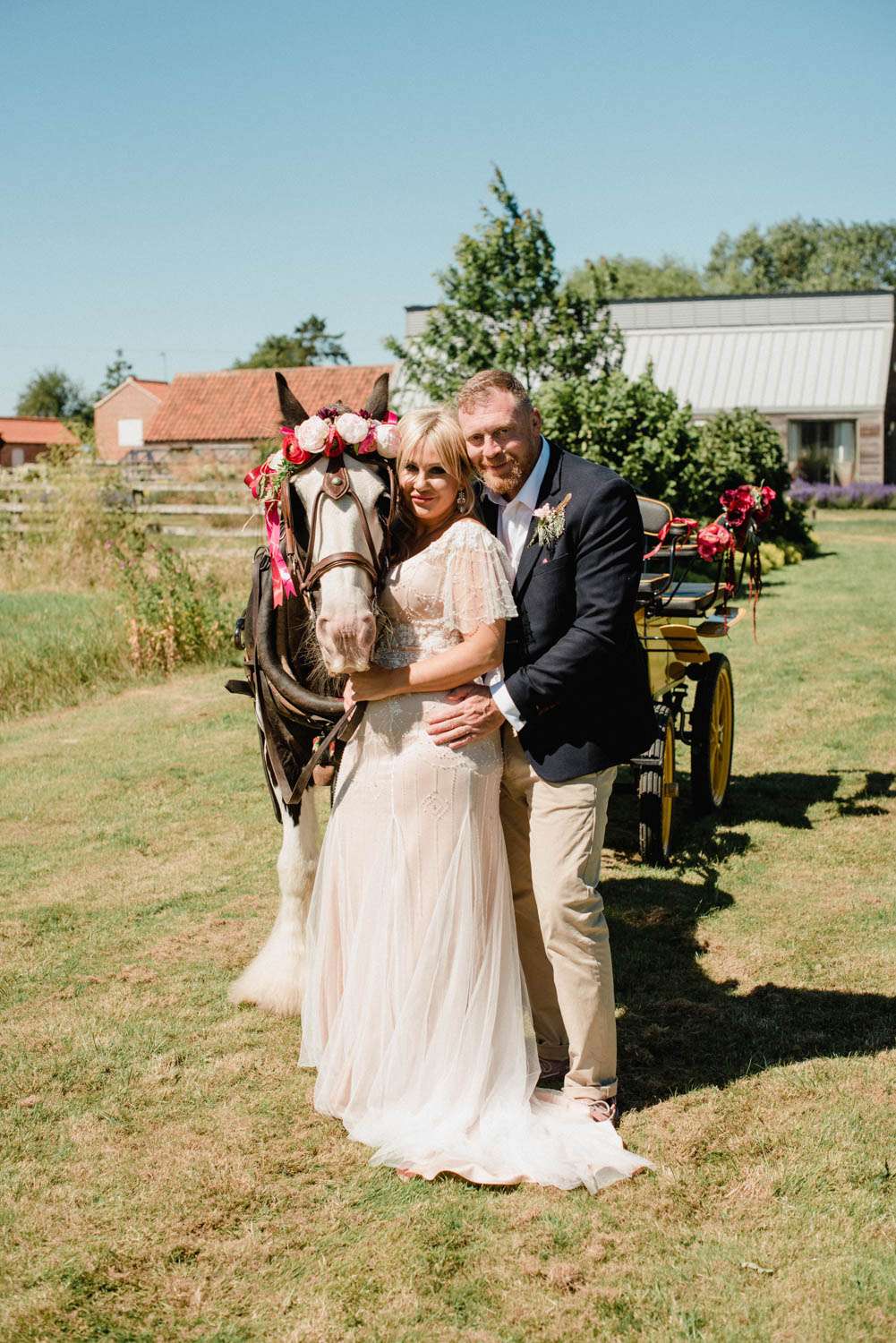 James and Bex go to Glastonbury every single year, but as there was no festival in 2018, they decided they would get married on the same weekend and host their own! The day was held at The Pheasantry Brewery, near their home in Nottinghamshire. As well as making their day feel perfect for them, their family and in particular their children were a really important part of the day. Between them they have five kids, two each from previous relationships and the youngest, Frank, together. They even painted Frank's buggy with the pyramid stage and portraits of Michael Eavis and Dave Grohl on it!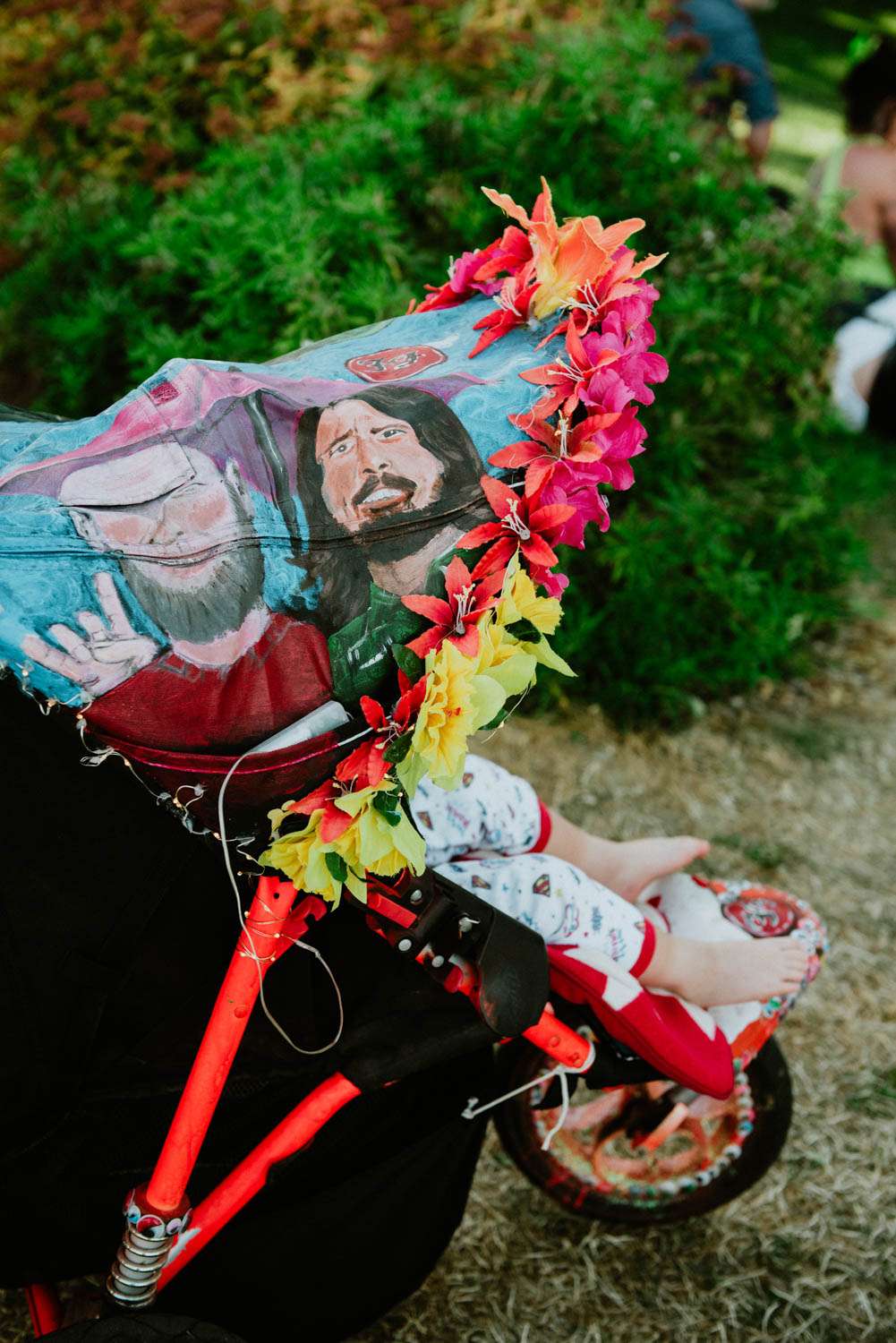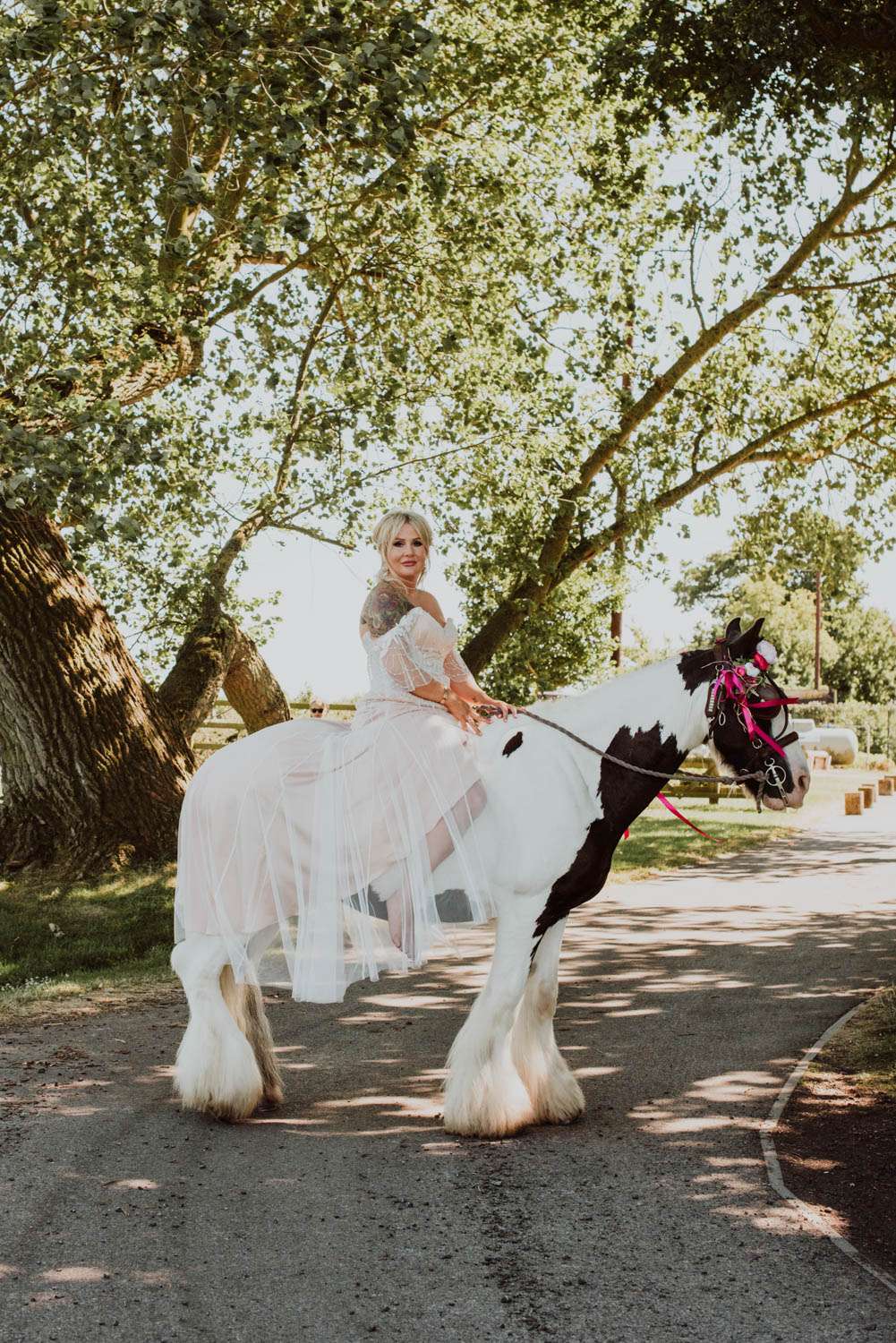 "Our wedding was a Midsummer Night's Dream meets Glastonbury festival meets English village fete meets The Wicker Man!" said the bride.  "As a family we usually go to Glastonbury Festival, its where James proposed in fact, and on hearing 2018 would be a fallow year and there would be no festival we decided to have our own, that way we get to celebrate our anniversaries there!"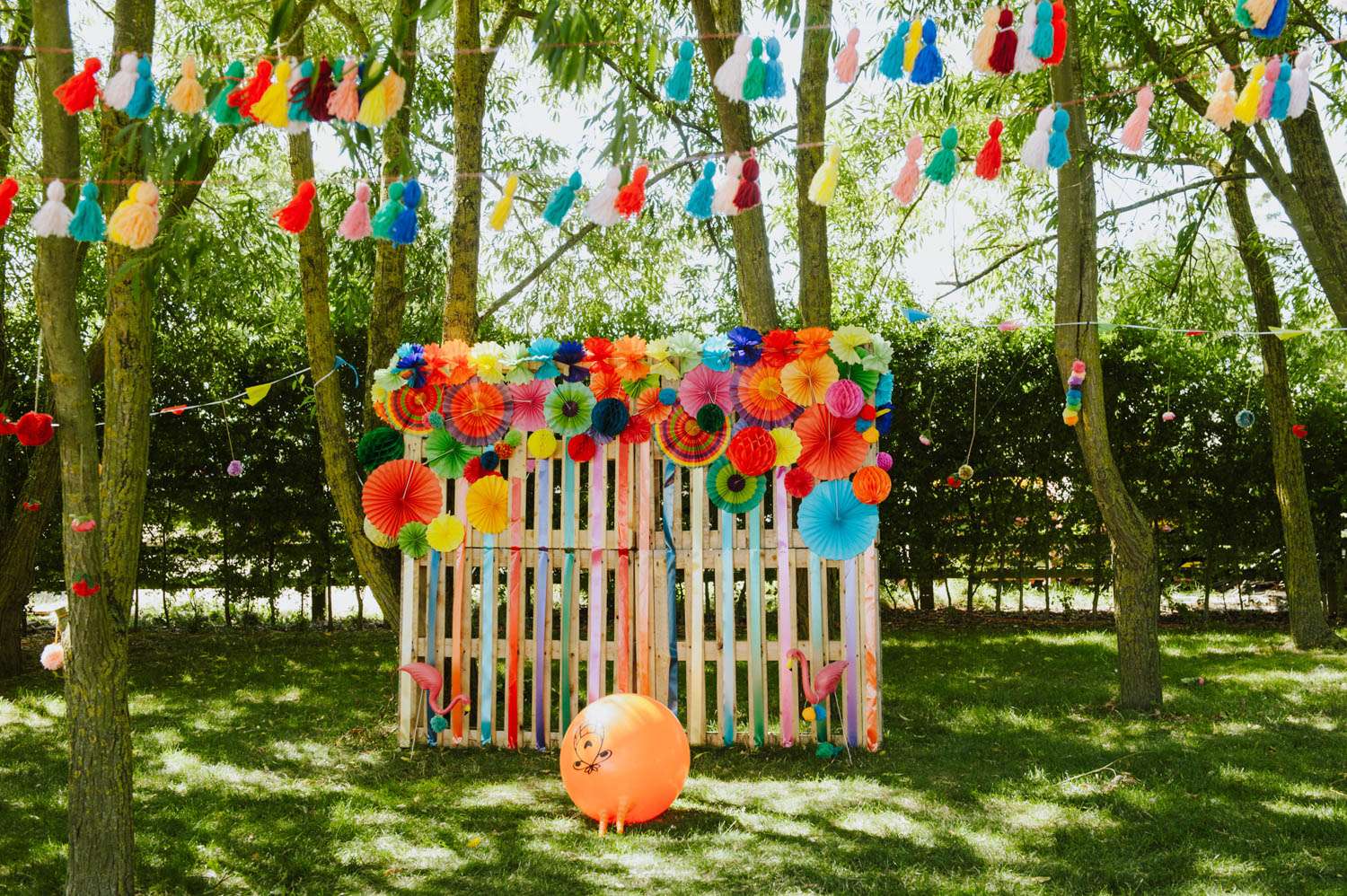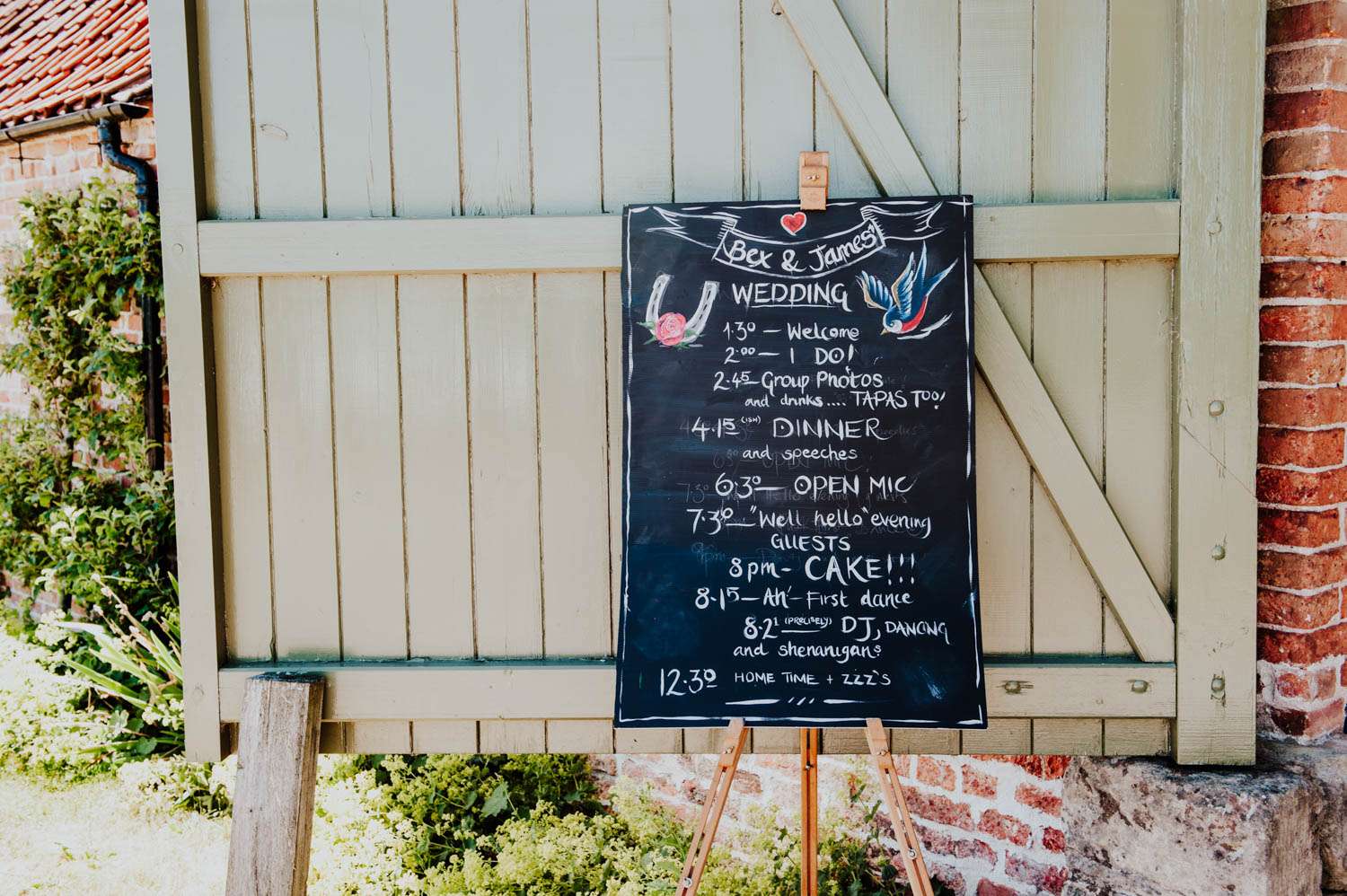 The druid handfasting ceremony was a really special moment (they did the legal ceremony a few days prior). Instead of an aisle, their guests were gathered in a circle around them, their children were also really involved.
Being a festival wedding, the entertainment was obviously a big consideration… Their children are all quite musical so they held an open mic session at the reception where anyone could stand up and perform! All the kids sang, as did Bex and her bridesmaids.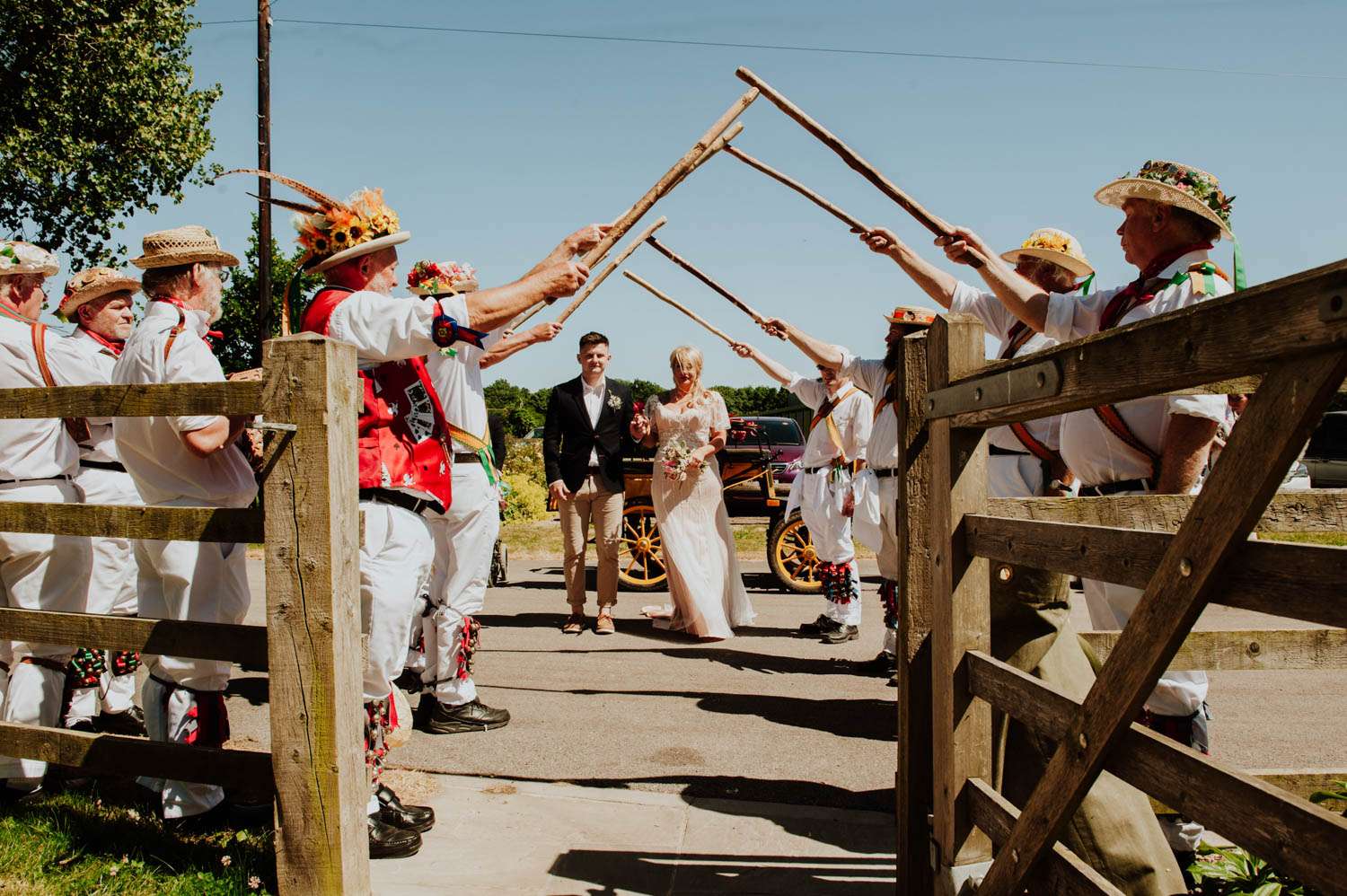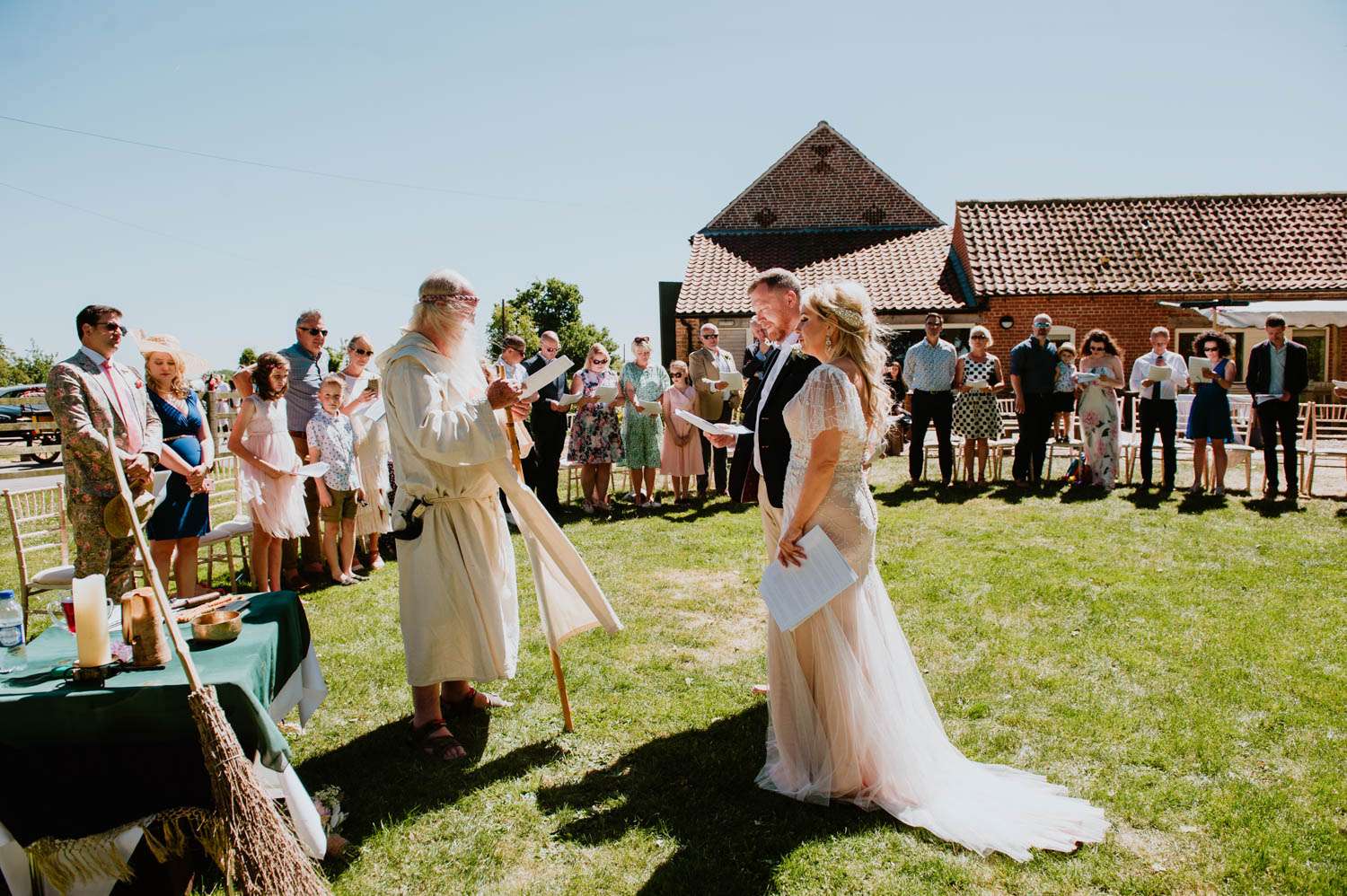 "We had a 'side' of Morris Dancers lead the bridal procession", she explained. "They were followed by my bridesmaids and I arrived on my horse led Dray, pulled by our family horse, Jim. My oldest son gave me away. It was a druid/ pagan ceremony and there was lots of symbolism. The children also had active roles. When you get married in a circle and that circle is 'cast' by the druid priest, it becomes a sacred space, divided into quarters. Each quarter holds an element, and each element is different, the children each had a quarter which conveniently tied with their individual characters, and they were heavily involved in the planning. We shared honey cake and mead with our guests during as per the traditional pagan rites and we had our hands bound by our priest in line with the handfasting tradition. We then jumped the Besom (broomstick) and it now sits outside our front door to ward away the baddies."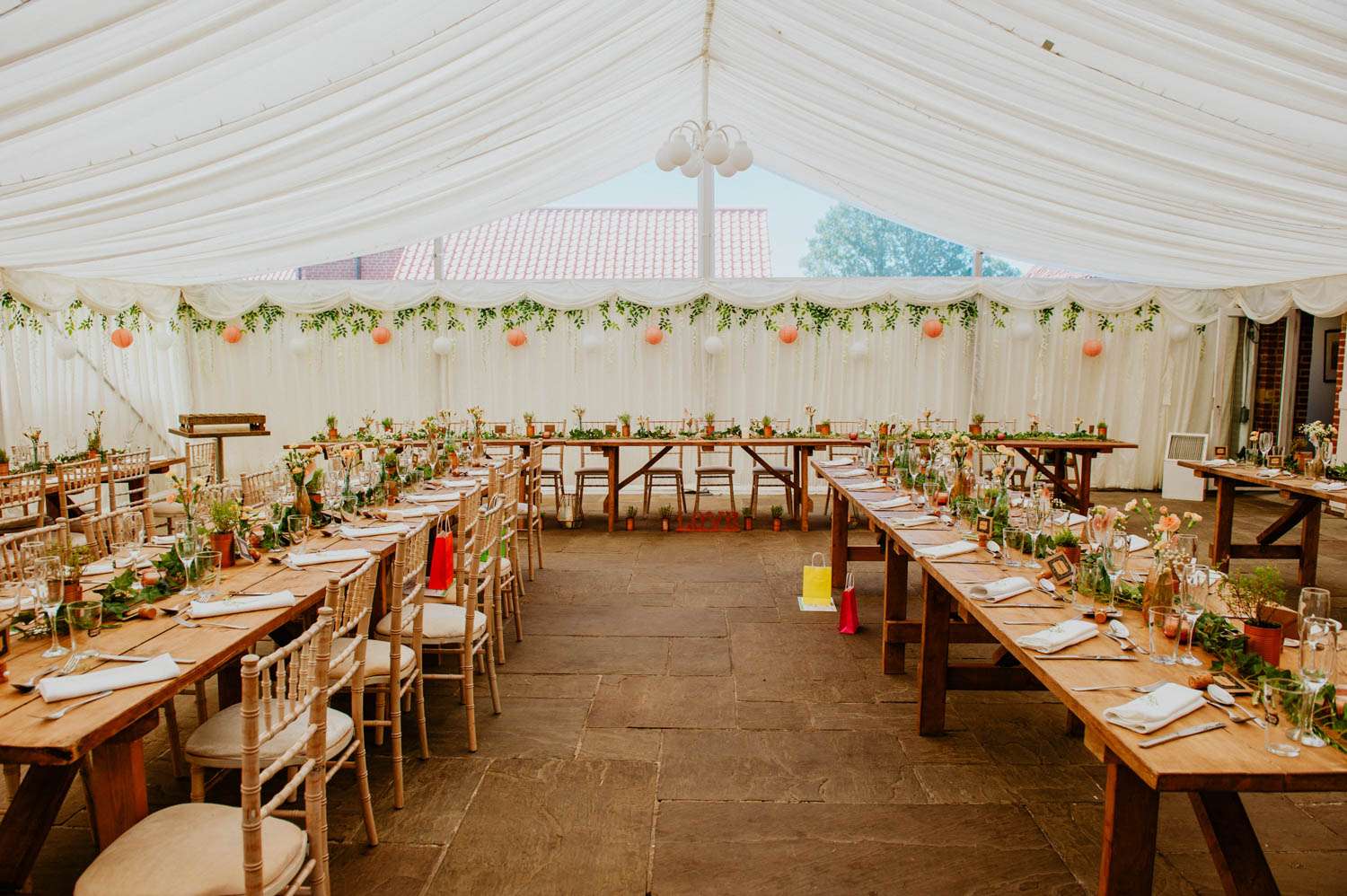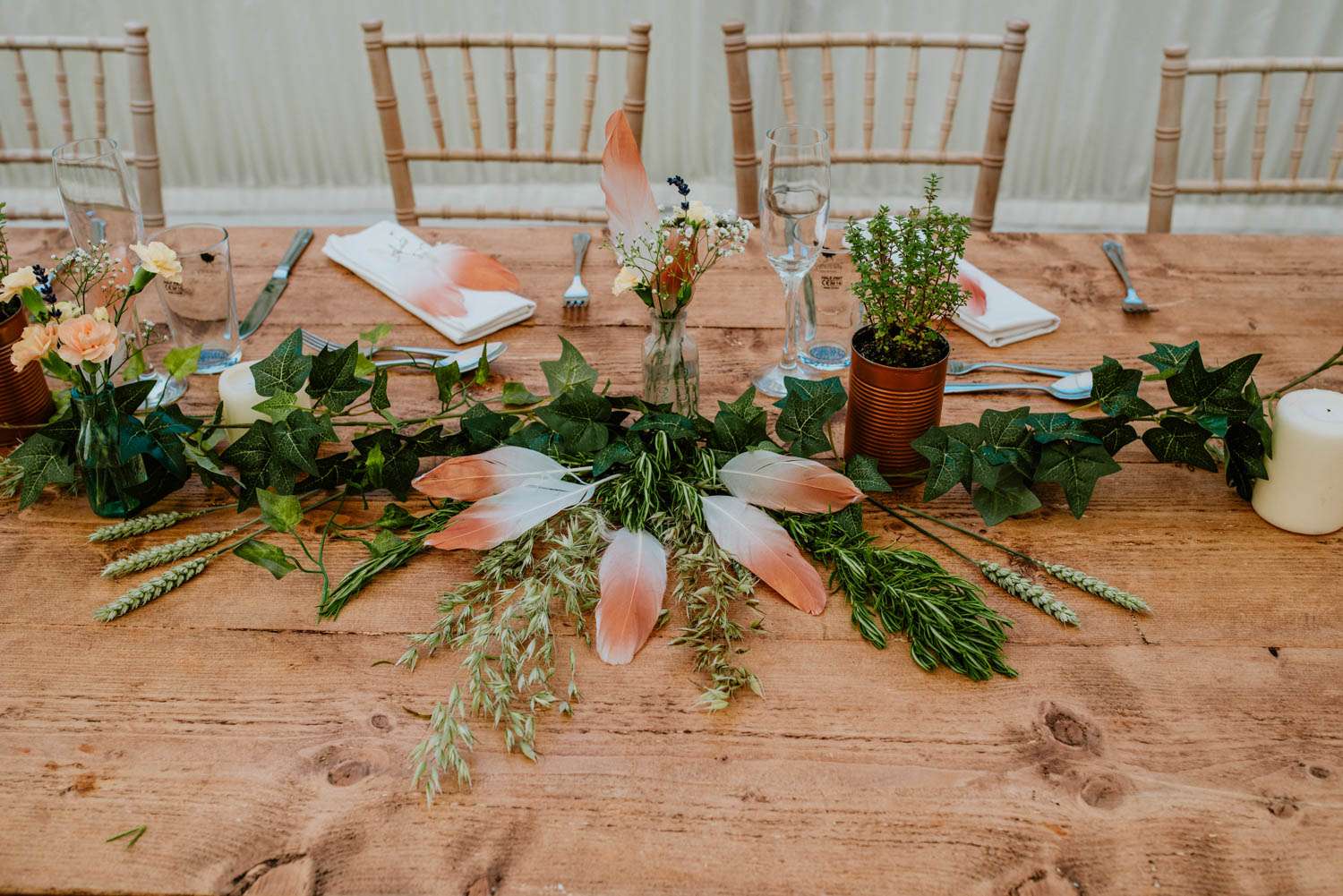 Incredibly, they managed to pull of their wedding with a budget of just £7,500! They did PLENTY of DIY including the headpieces, all to signs, the tents and the flowers. "One of my favourite projects was the animal masks we used in the photos as it got dark. My dress was from True Bride and I modified it myself." The fruit cake was made by a friend and most of the flowers were picked from the family garden.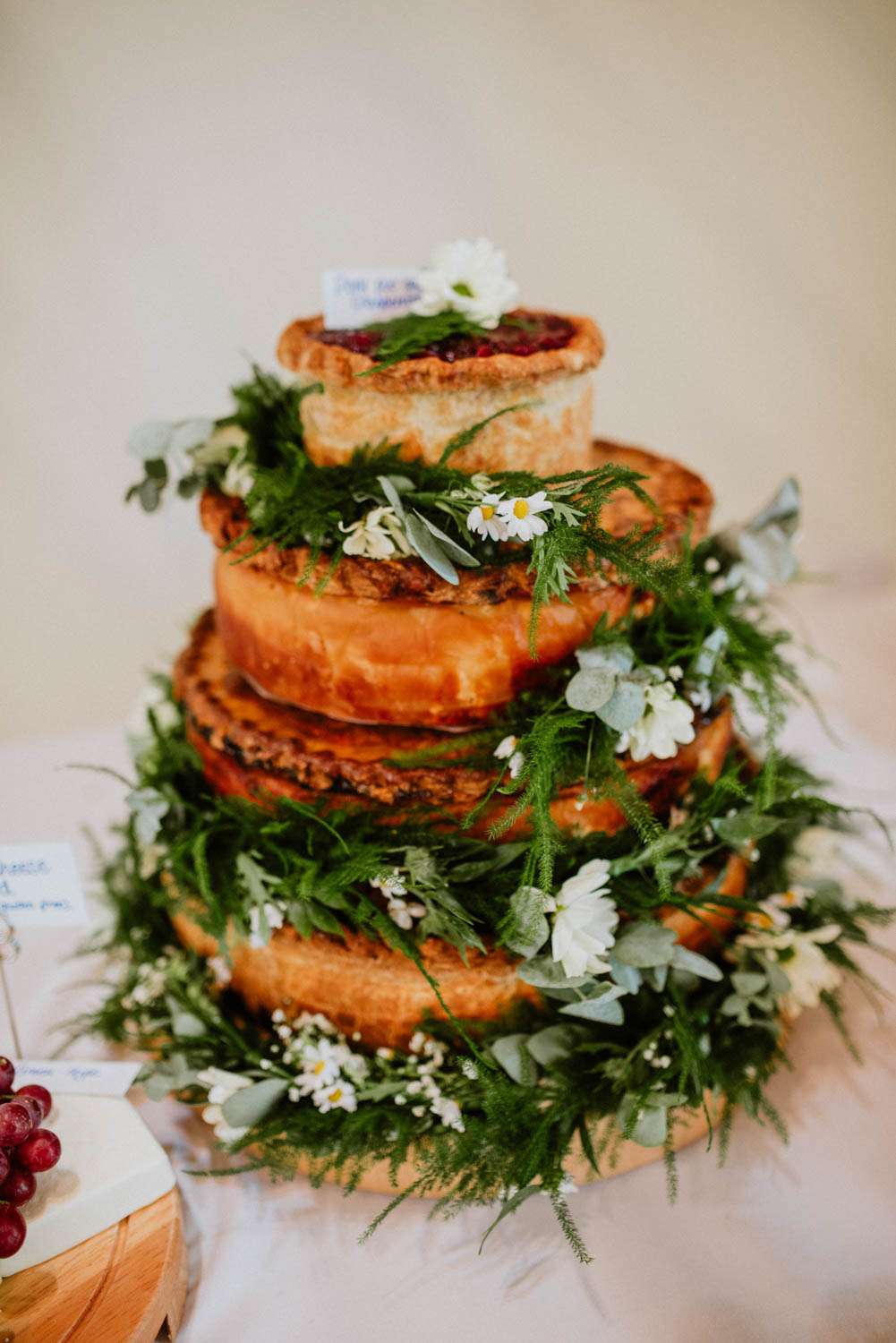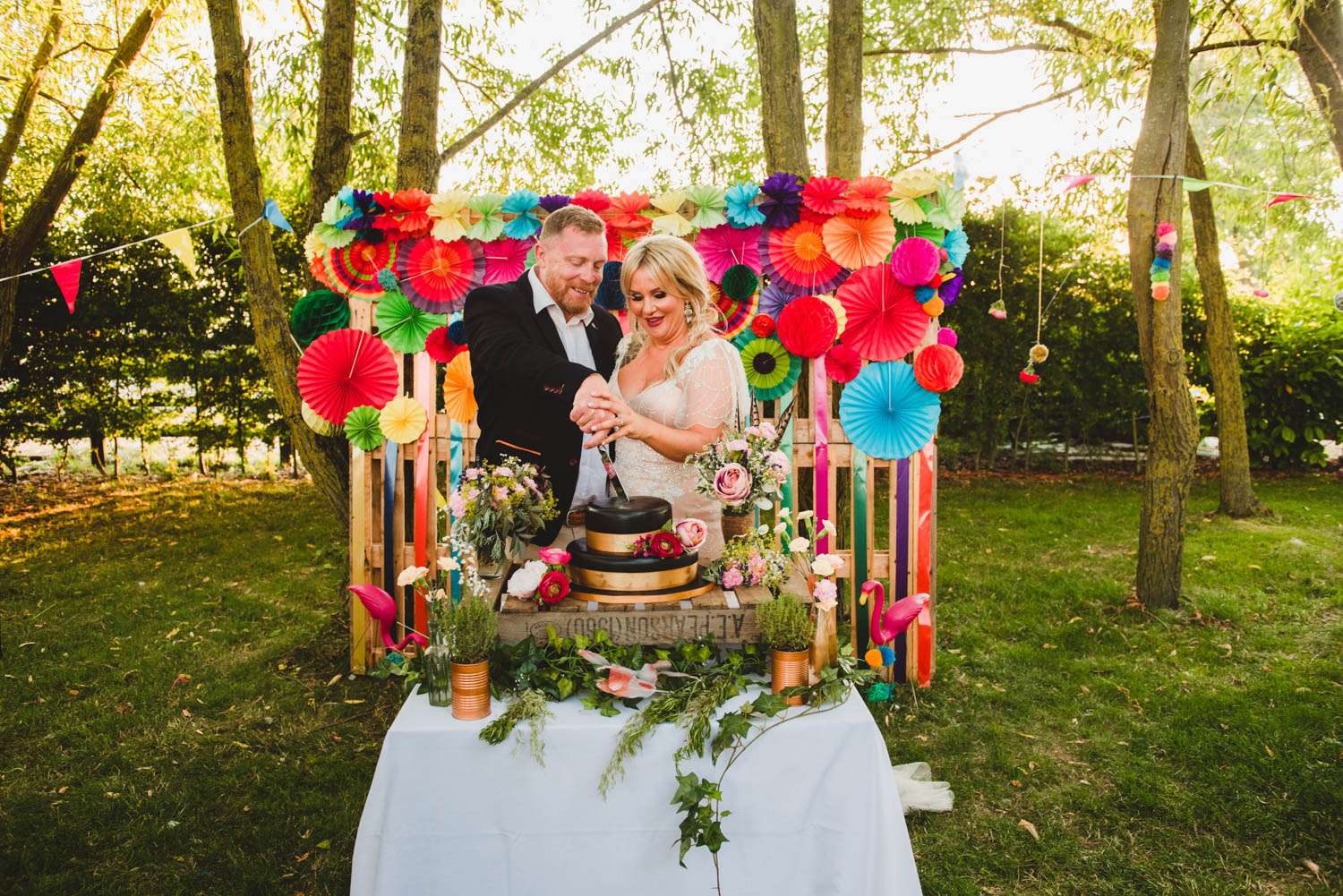 "I loved the whole process of planning the wedding", Bex said. "The planning which really bonded us even more. I also loved the chaos of getting ready with all my sisters and family and the calm as we got to the venue, the anticipation of the event as you approach, seeing my gorgeous hubby to be waiting for me in the brilliant sunshine surrounded by all our favourite people,.. Oh and the entertainment of the great big party!"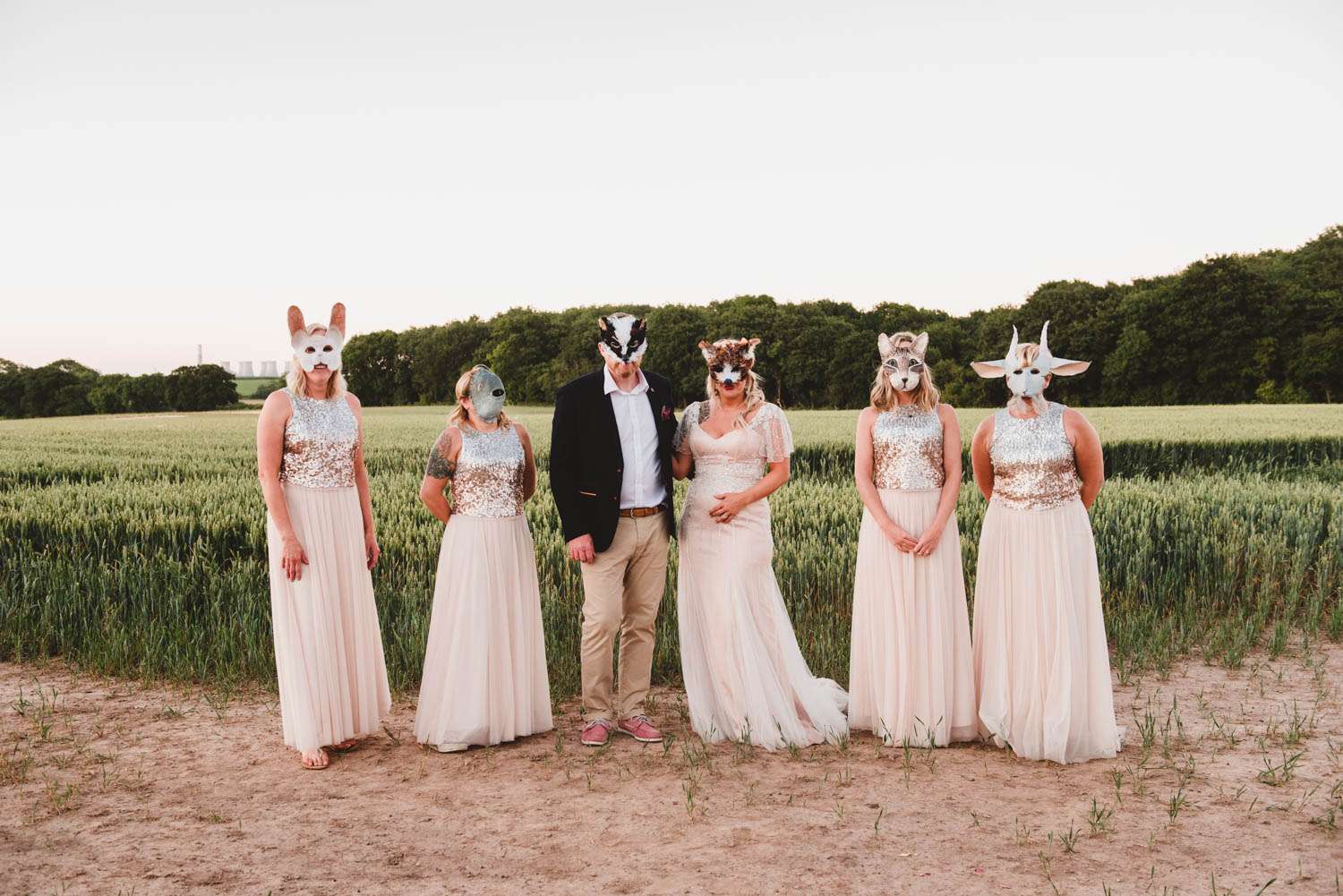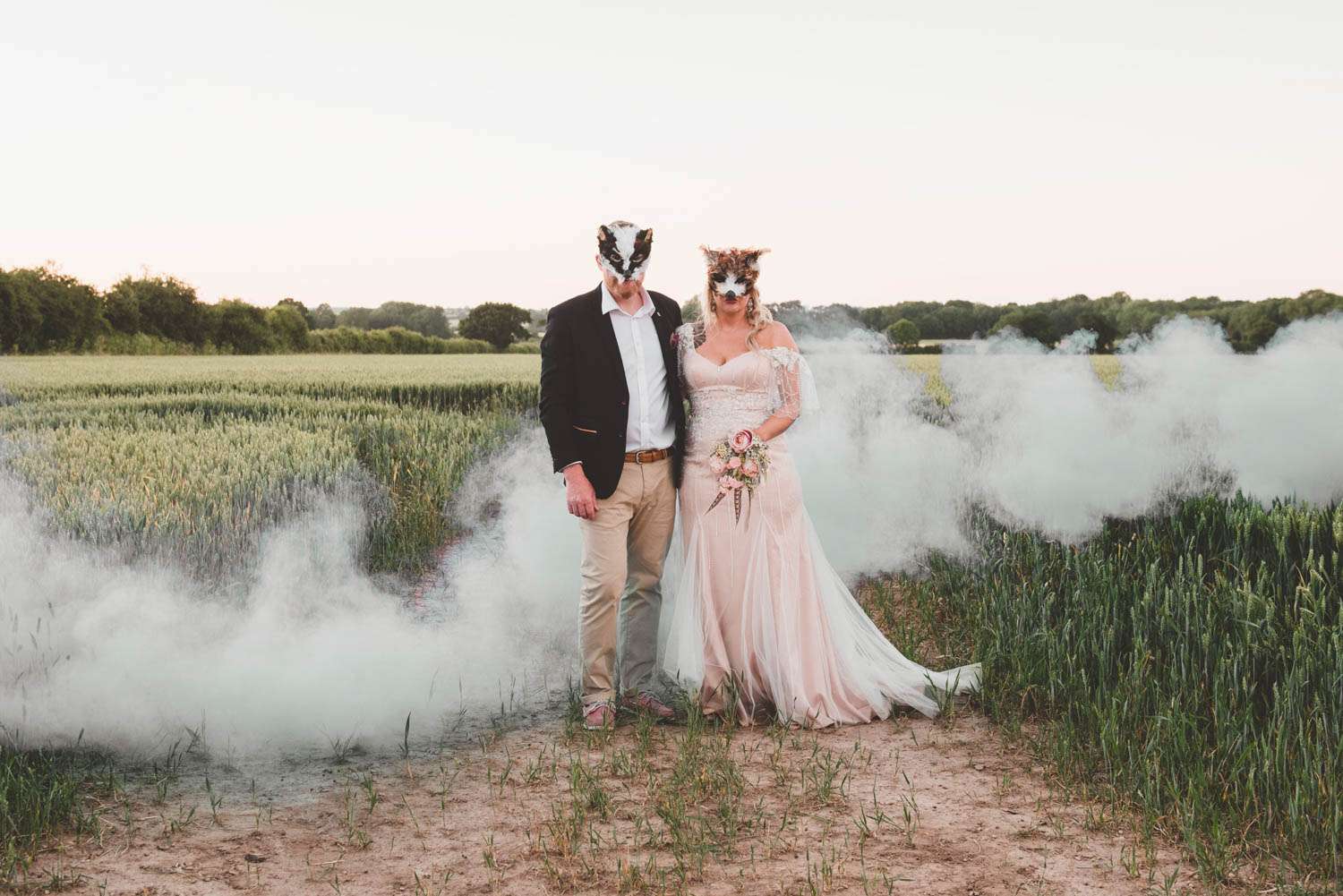 And her advice for other couples? "Go wild, fantasise and imagine!", she says. "Pick all the things you love best; The colours, patterns, flowers, clothes, sentiments, peoples and music and throw them all together. Have faith as it will end up spectacular and you will find all the elements of yourselves throughout your day, makes for great reminiscing over your photos too."