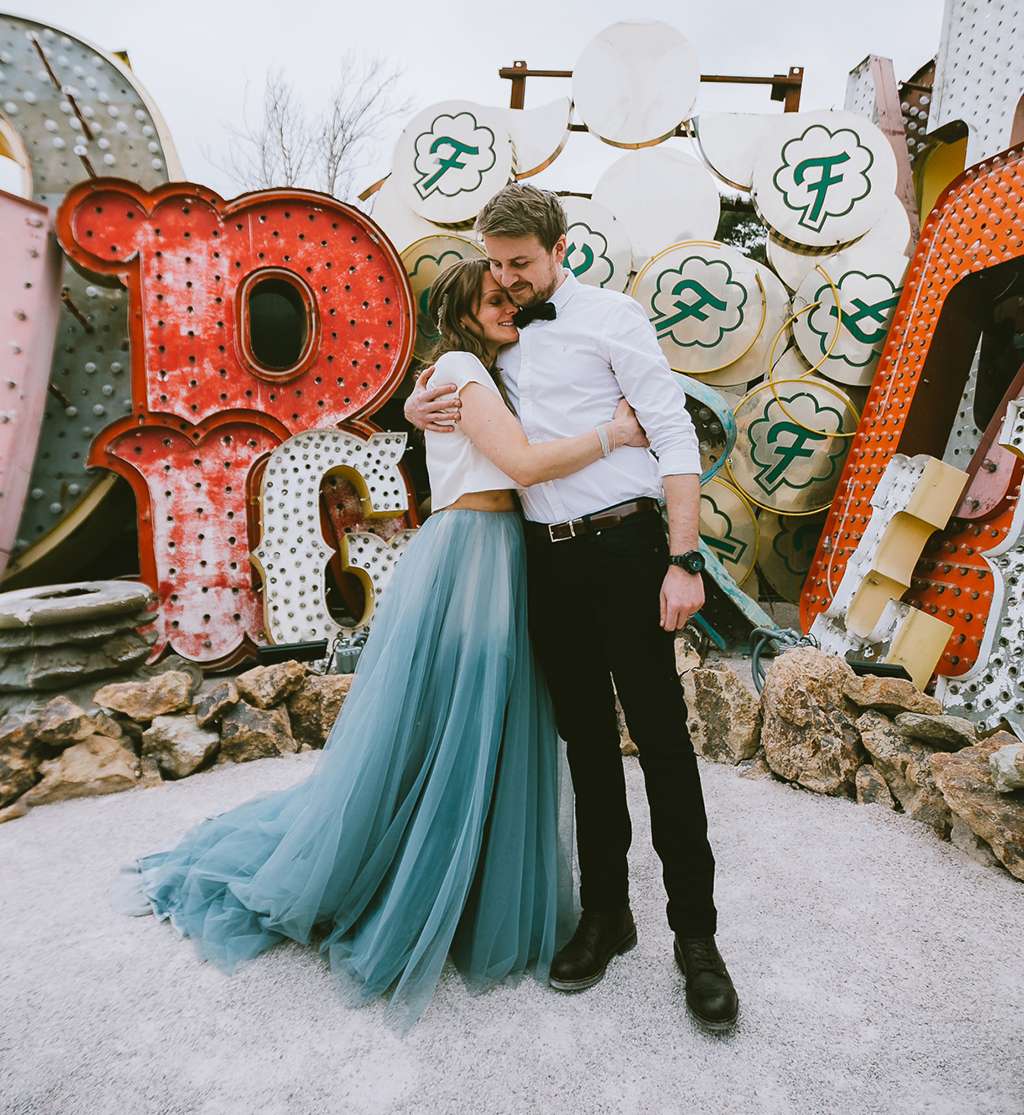 Gina and Russ weren't into the idea of having a traditional wedding – instead they wanted something intimate and just about them and their daughter. They were inspired by other elopements in Rock n Roll Bride, and their love for the States, and so their Las Vegas elopement was born!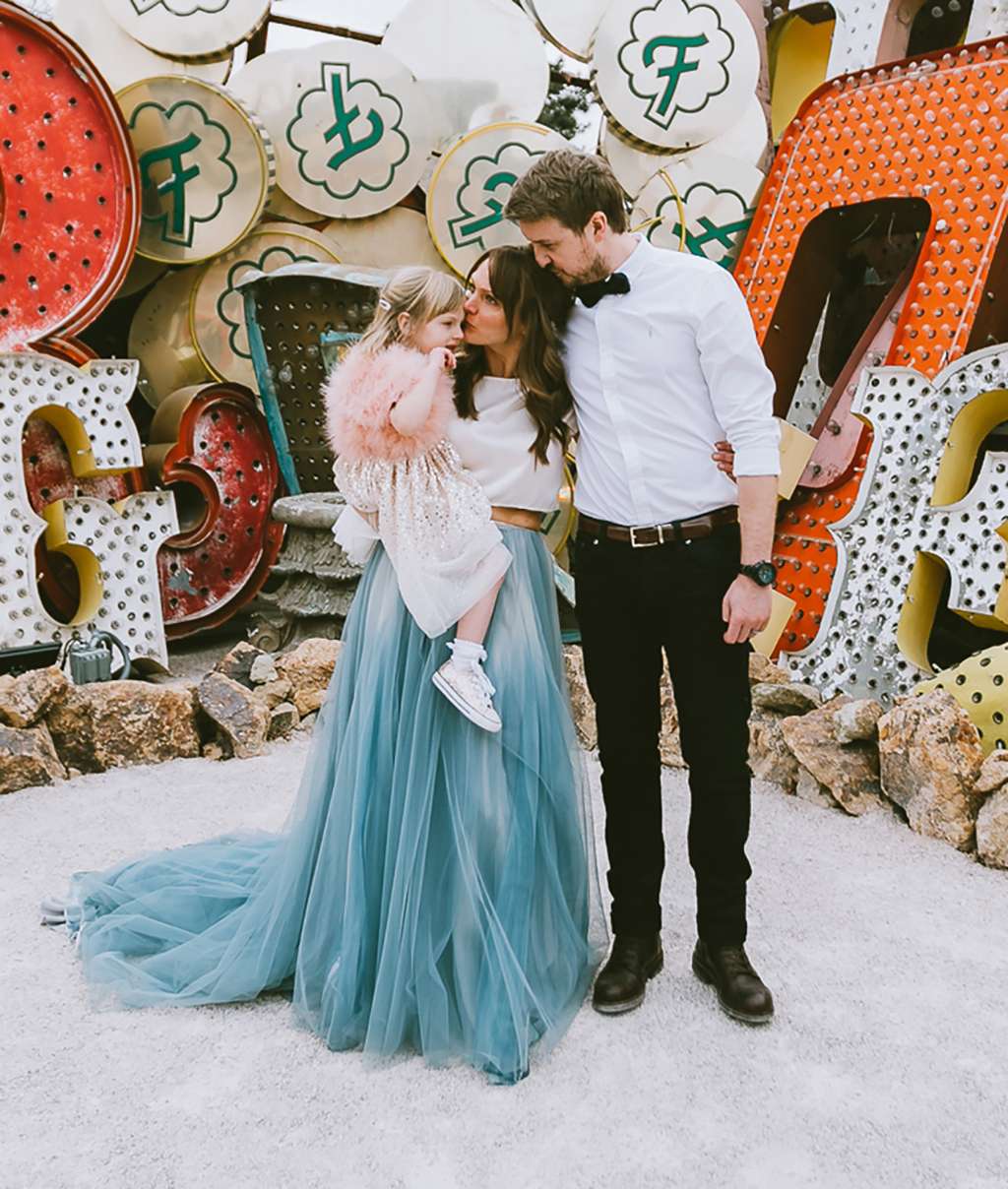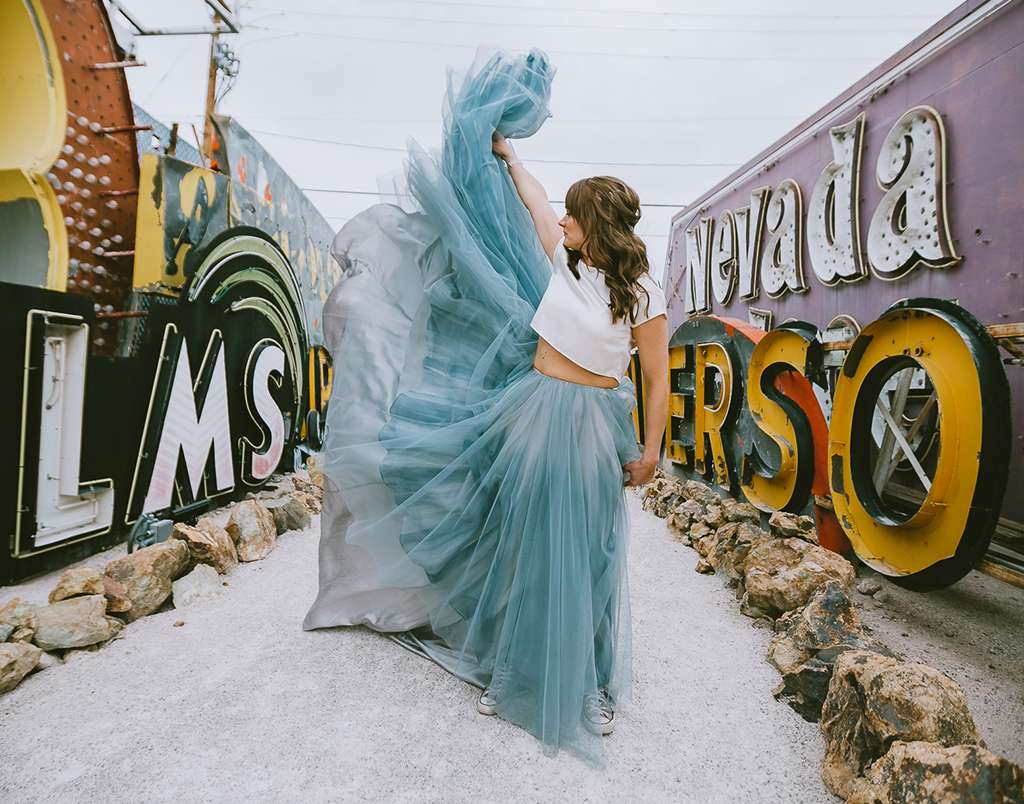 "We wanted to get married somewhere unusual," said Gina, "and stumbled upon The Neon Museum on Pinterest. I love comic book artwork, so having a colourful, vintage style backdrop for our photos was cool, and being surrounded by the history of Vegas felt a very unique experience." They also wanted to tie their wedding into a big road trip of California, so everything fell into place quite quickly after finding the perfect venue.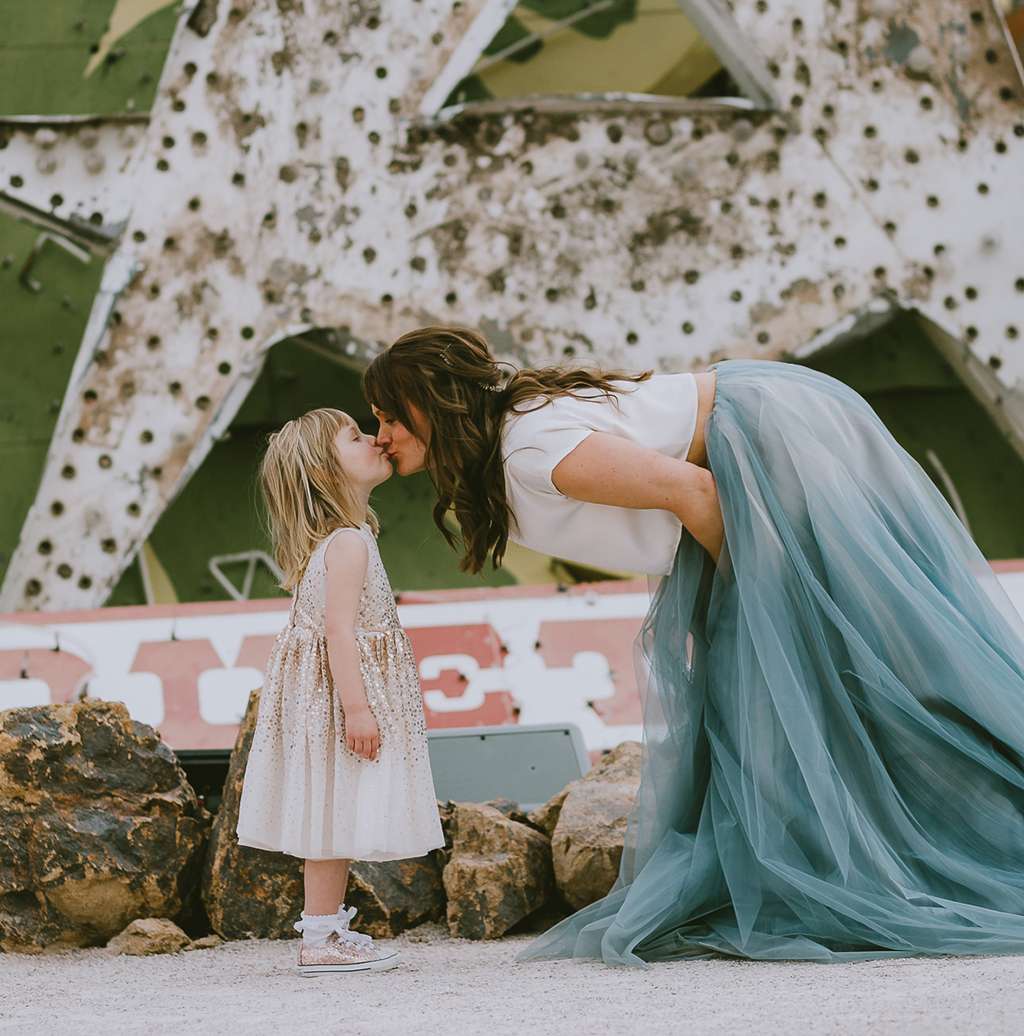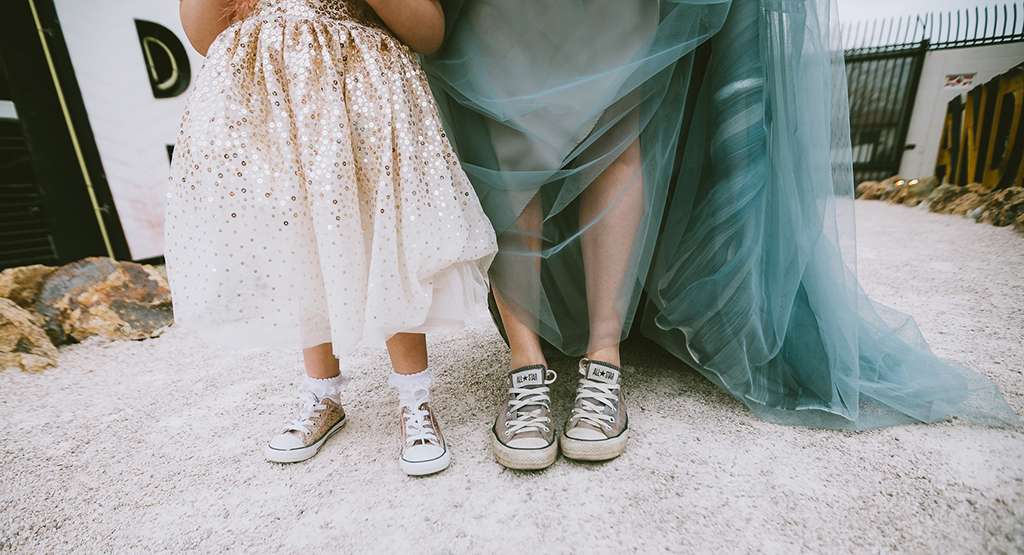 Their ceremony, which they were nearly late for (!) due to underestimating Vegas traffic, was performed by a celebrant that the venue recommended. Joined by just their parents, their daughter and their photographer, Gina and Russ had a light and funny ceremony, with vows that were short, sweet and to the point. "Our vows were about friendship, love and the three of us, which is what we wanted it to be all about," said Gina.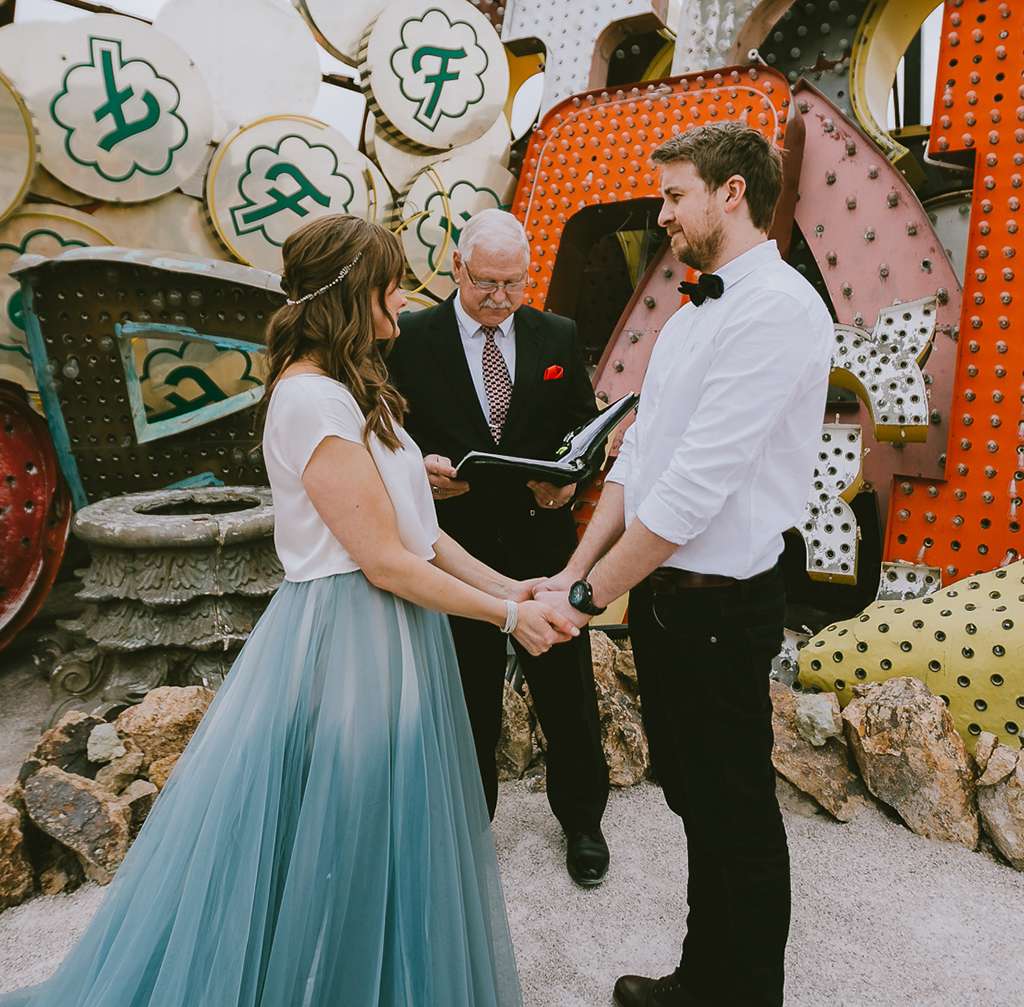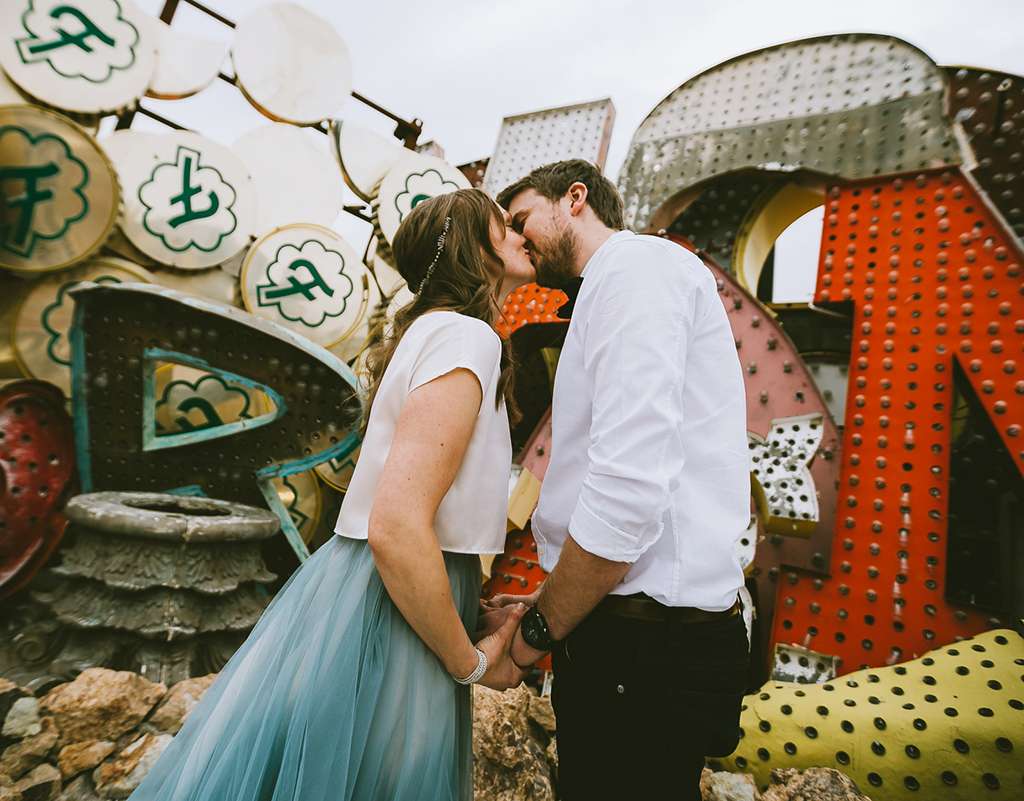 They then ran around The Neon Museum to take photos and drink champagne. After a quick stop into the Nevada desert, they then celebrated by going for pizza, just the three of them. They had a larger garden party with friends and family when the returned home to the UK.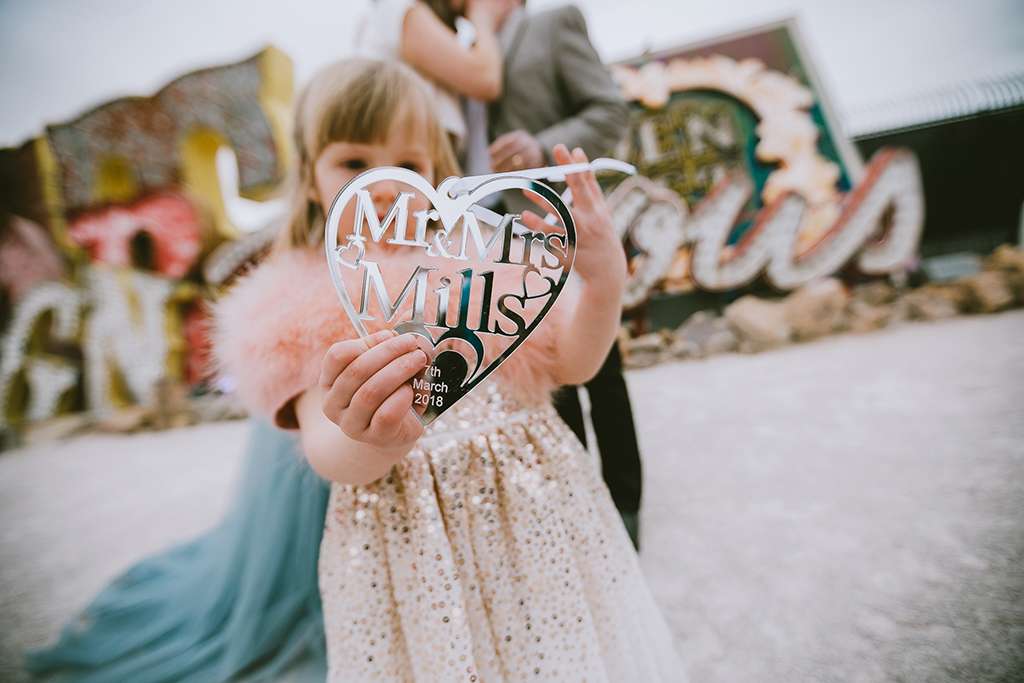 "We love the fact that the act of getting married can be anything nowadays," said Gina. "You can really make it personal to you, to remember when you're old and grey. Do what you want – it's your wedding, after all!"