There were so many sparks on Dan and Annaliese's first date that they decided to theme their wedding after them! "We were living about an hour apart at the time so that first date was a bit reluctant to be honest," said Annaliese. "Although I thought Dan looked cute and funny, we both just thought the distance was a stumbling point. I jokingly said to a friend that I'd probably only go on one date with Dan, unless 'Sparks are showering the floor like a welding shop'." Fortunately, that was exactly how she felt about that first date!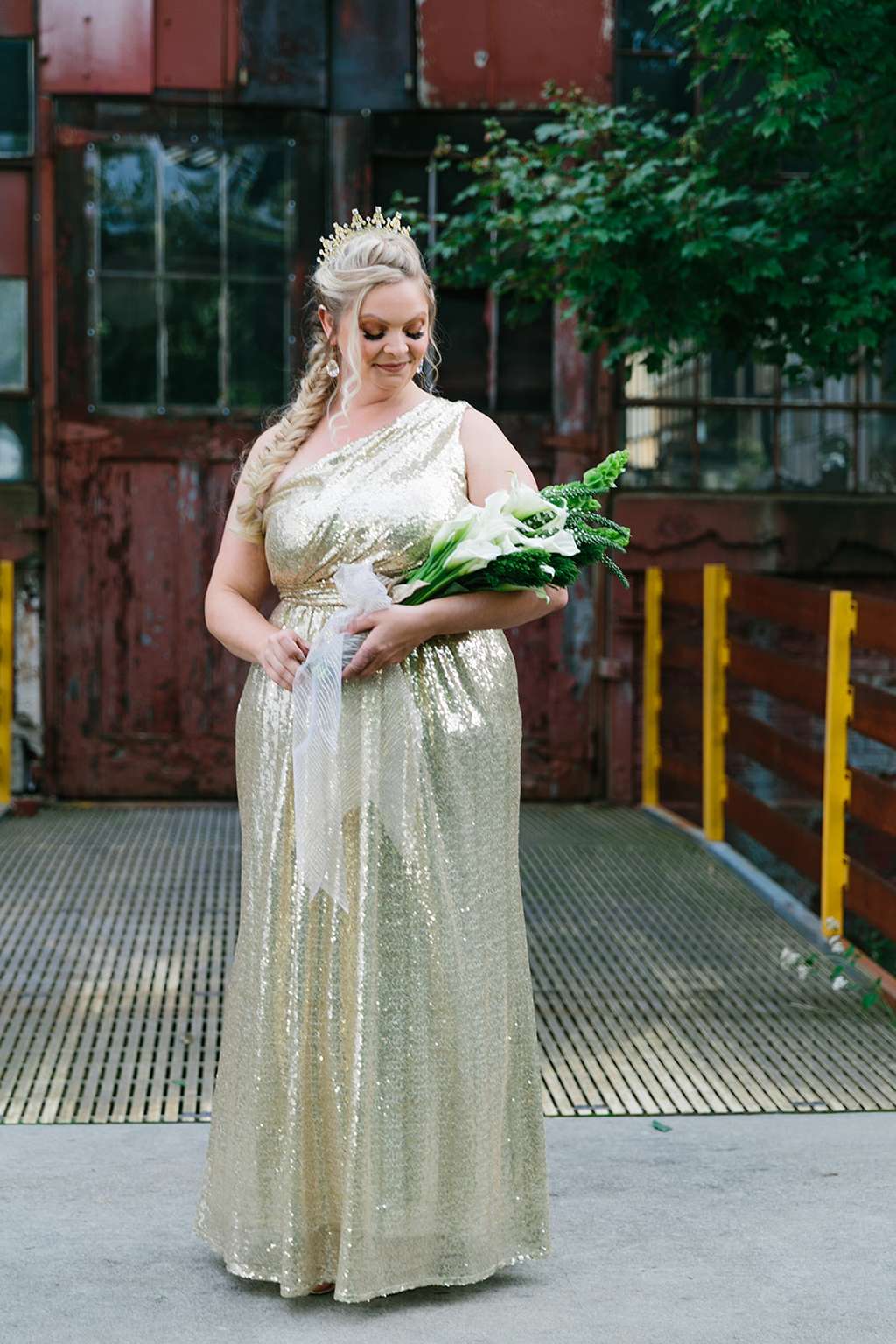 It was fitting, then, that they chose a former steel works for their big day, where they held both their ceremony and their reception for over 300 guests. When it came to thinking about the inspiration for the day, they made choices knowing that they wanted their day to be a celebration of love, full of sparkles and one big party.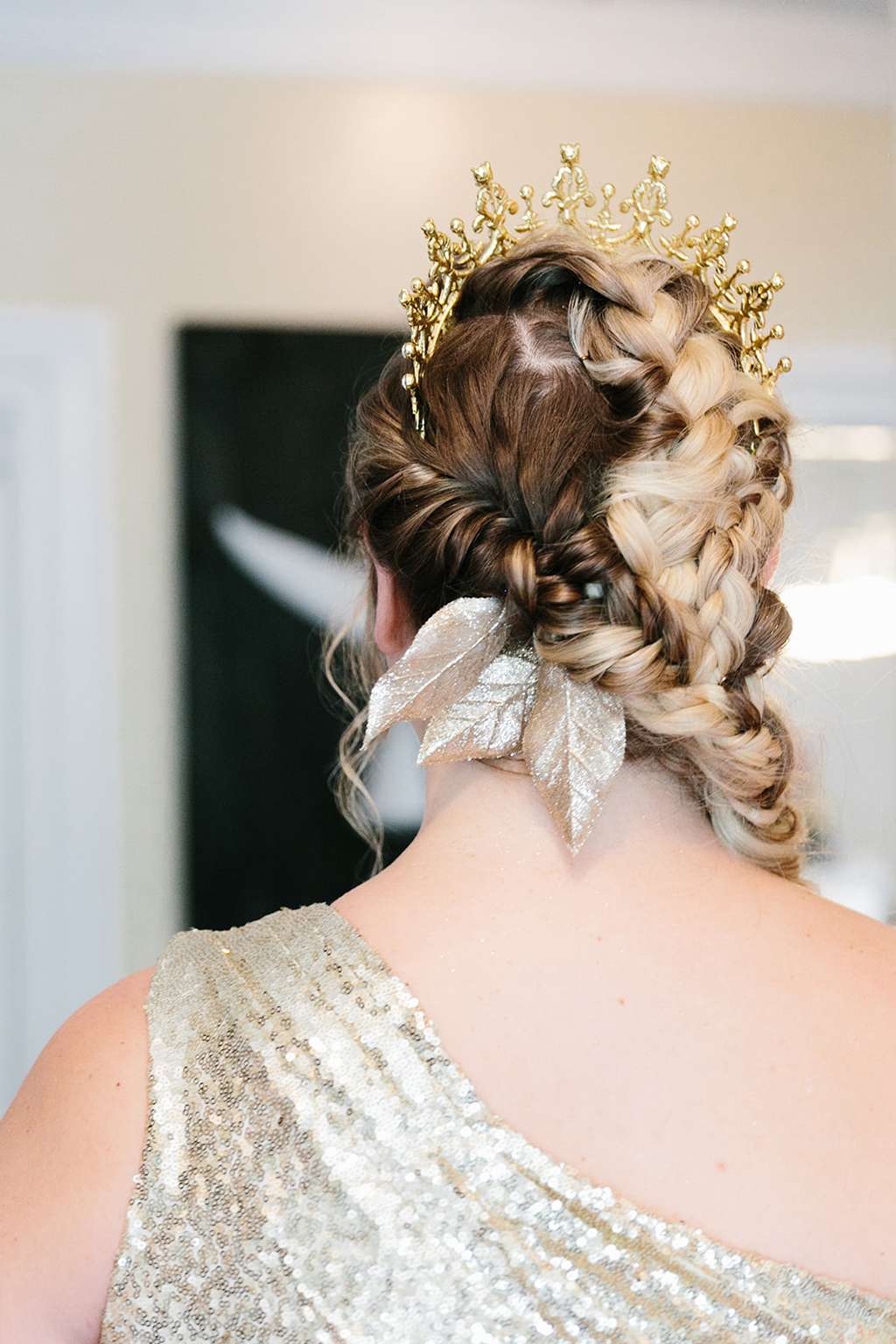 Annaliese wore a custom gold one shouldered sequin dress from a seller she found on Etsy – who has unfortunately since closed her shop! The Grecian styling lent itself to pairing with a gold filigree crown and earrings from a jeweller in Athens. "My vibe was that anytime you throw on a gold sequin dress and a fancy tiara, you feel pretty good, right? So why shouldn't I wear that for my wedding day?!" she explained.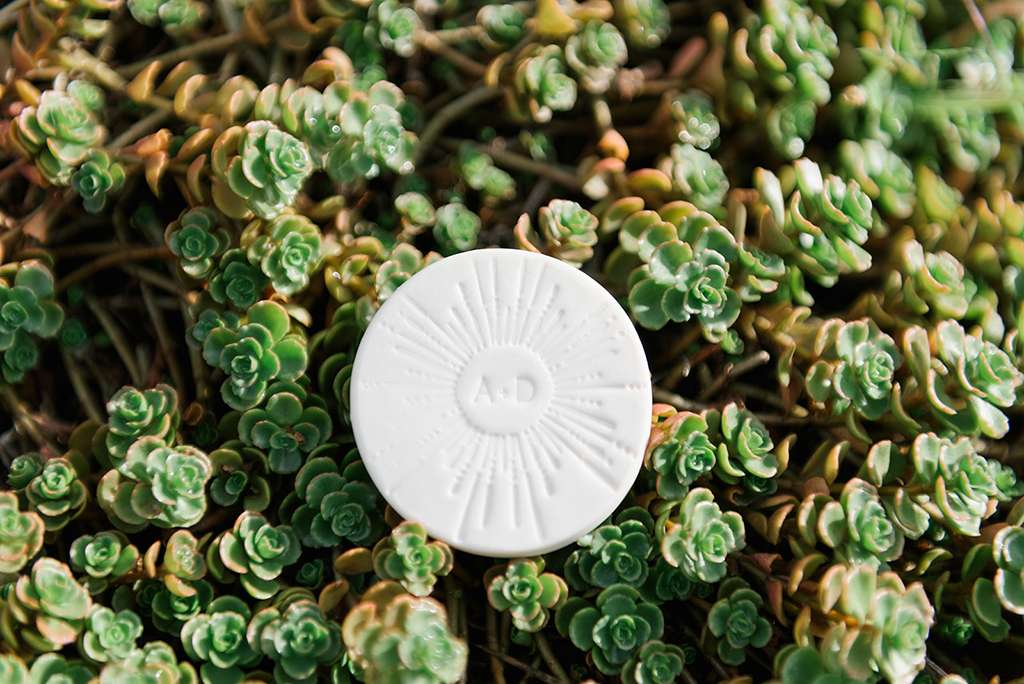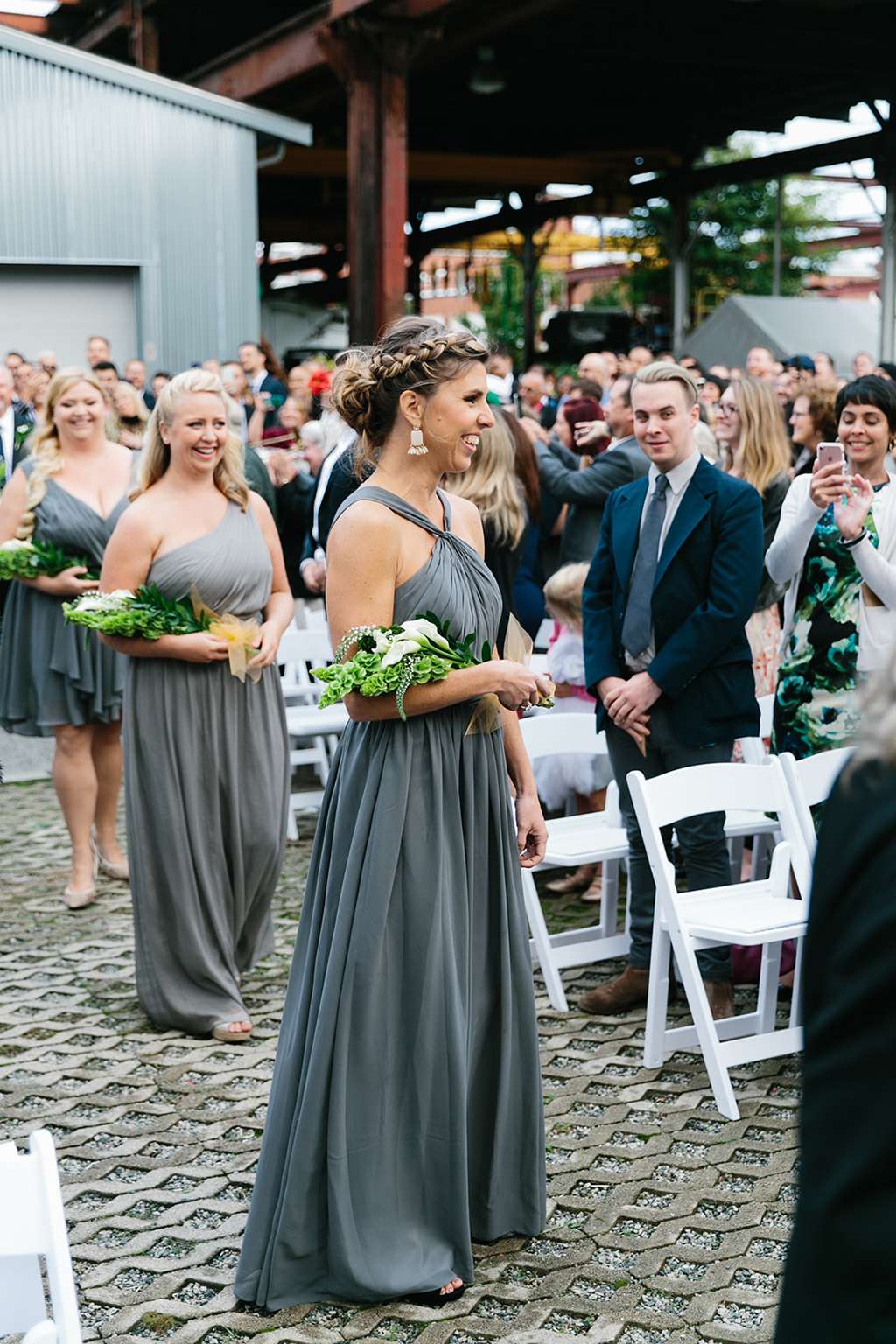 With such a large guest list, catering to everyone's tastes was a real concern for them; so they hired three different food trucks and let people pick and choose what they wanted! The informal dining was also in-keeping with the relaxed, party vibe of the day. "Although it wasn't a significant saving cost-wise," explained Annaliese, "it did mean that our guests didn't feel trapped at a table for a long time. It was more important for us that our guests had fun than try to stick to perceived tradition."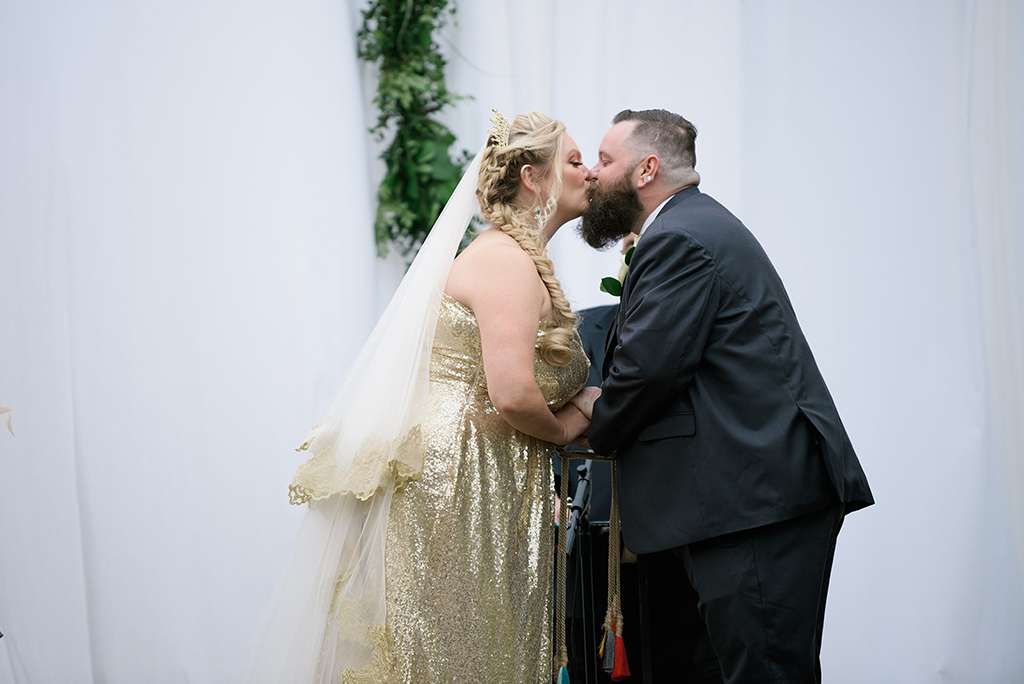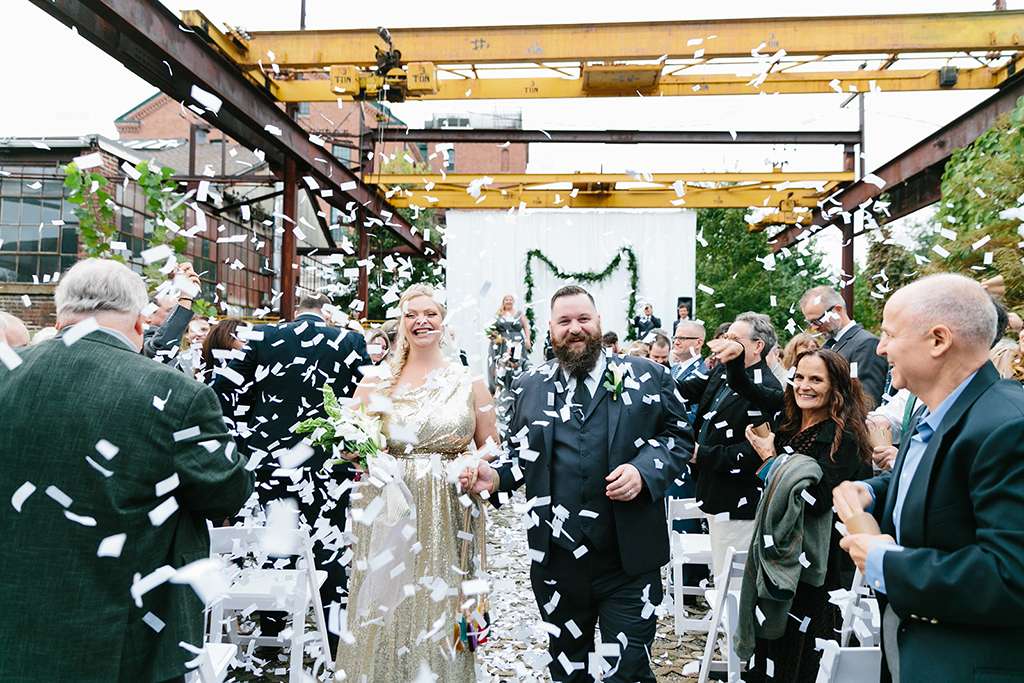 As neither Dan or Annaliese are religious, they wanted their ceremony to be about love over everything else. They had a dear friend officiate it, and they wrote their own vows. They made a list of things that they love and respect about each other, and then made the lists into their vows. They worked on them separately at first and then together. "It was so meaningful to discuss each of the aspects with each other. It felt very special and loving." The ceremony also included a hand fasting ceremony and blessing to seal their promises to one another.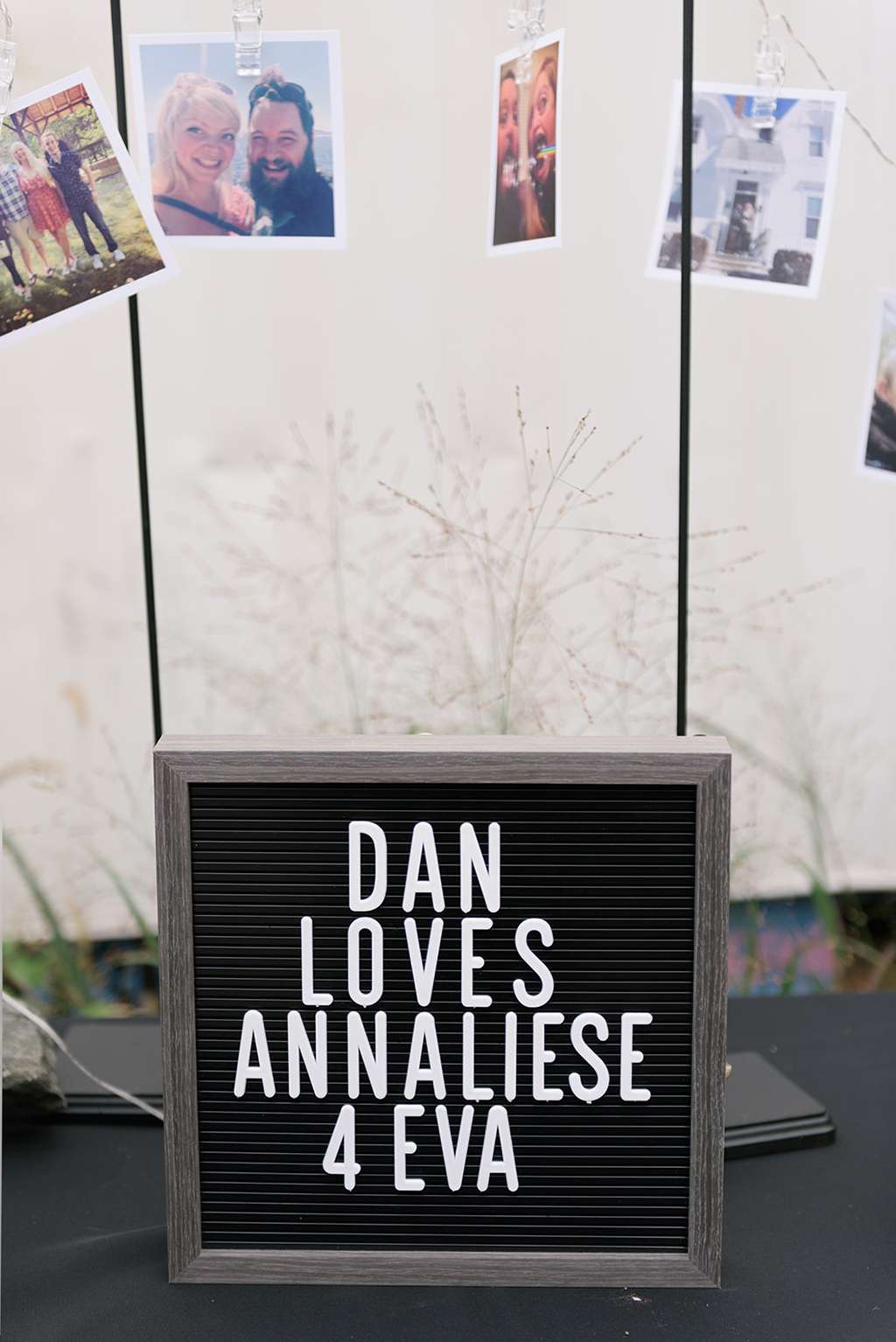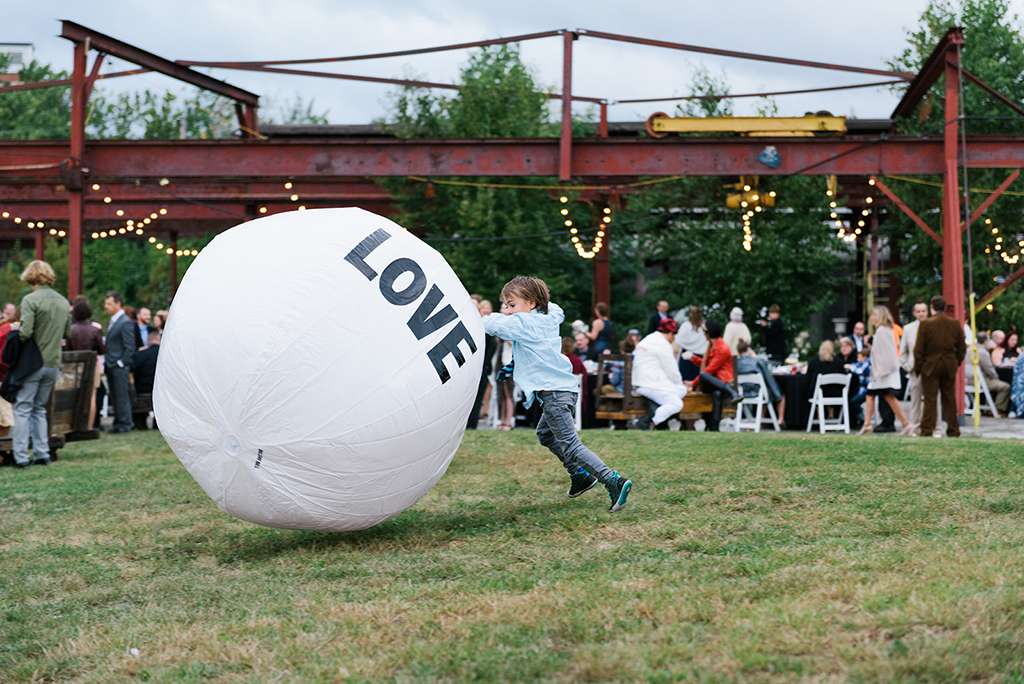 As they had 300 guests, they had to make some sacrifices in order to keep their day within their budget. "Floral artistry is one of my favourite ways to create a gorgeous atmosphere, but we had to skip them to save money. What florals we did have were bought wholesale and we arranged ourselves which was fun, but had budget not been an option I definitely would've gone big with the them." They also stuck to unlimited local beer and bubbles for their bar instead of the cocktails they would've liked which helped keep costs down considerably, and still had the desired effect.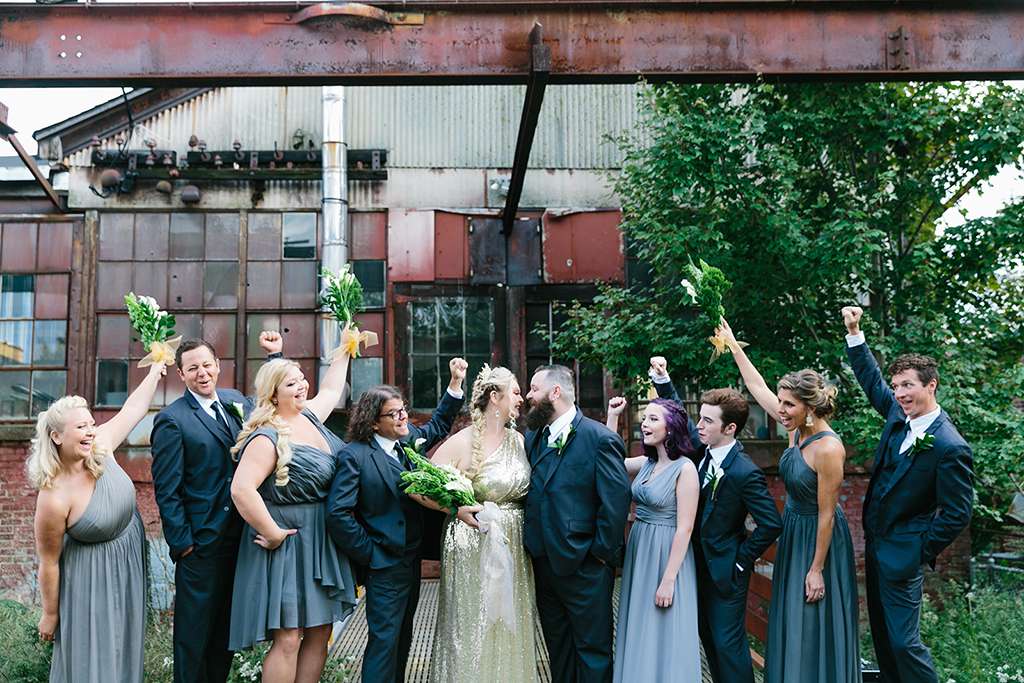 If they were to do it again, they wish they'd made better provision for the possibility of rain, as the whole day was outside, and the forecast caused quite a lot of stress in the week leading up to it! They also wish they'd made clearer payment contracts with their vendors, or allocated someone else to deal with the cash payments at the end of the night.
"Don't always assume that because you've made a deposit or minimum payment on a card that they can just take it off for the balance. Some vendors will need cash on the night, which we just didn't anticipate. Thankfully we were able to square up with everyone the following day, but it caused a few moments of high stress towards the end of the wedding."