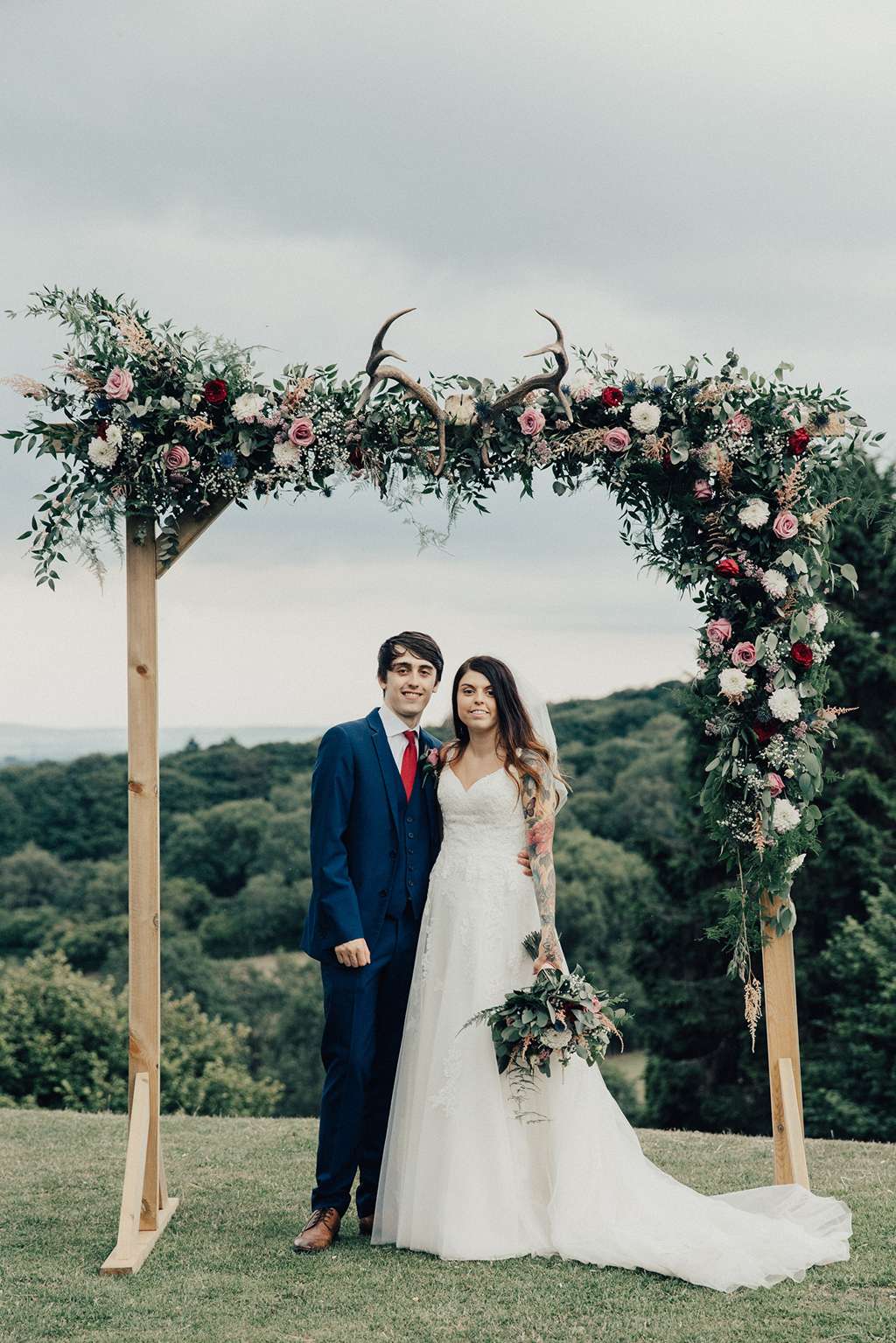 Aly and Dan knew they didn't want anything too formal or traditional for their wedding, and have always loved a rustic vibe, so with Sugarloaf Barn in South Wales right on their doorstep, they didn't have to go very far to find their perfect venue! Located in the beautiful Brecon Beacons, it was the perfect setting for their relaxed day.
As the barn is pretty much a blank canvas, the couple really enjoyed being able to put their own stamp on things with regards to decoration. They went in hard with the DIY; three days of prep in the lead up to the wedding, to be precise! They made hundreds of paper lanterns and pompoms to hang throughout the venue, covered it in fake flowers and fairy lights to make it completely their style. They even thought to make a little cosy corner for their guests to relax in, covering hay bales with blankets, cushions and glass jars filled with candles to create a laid back vibe.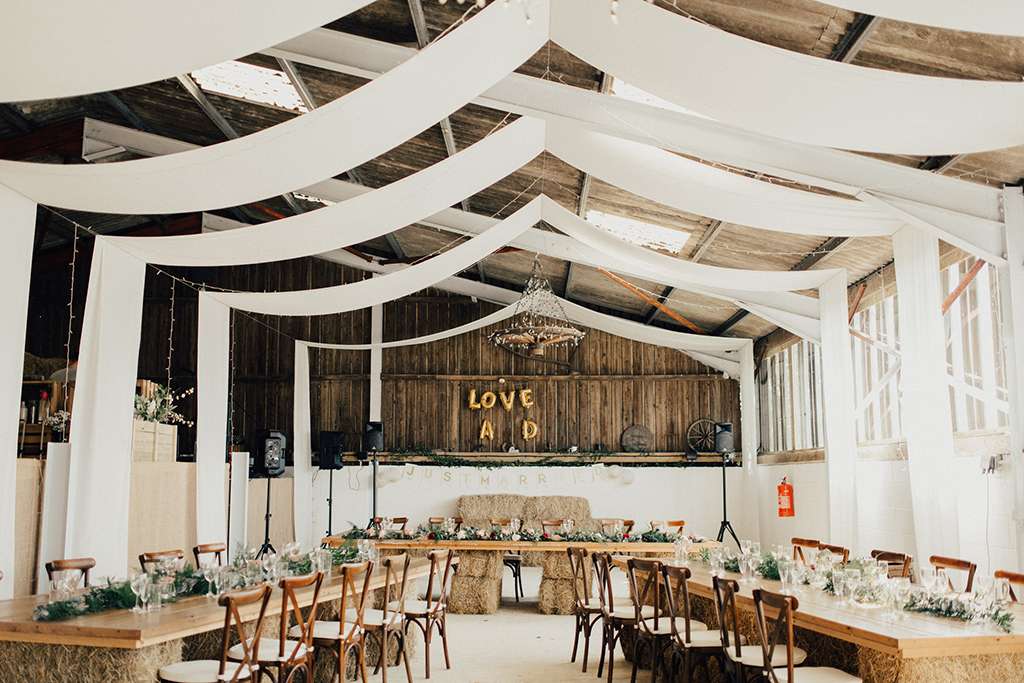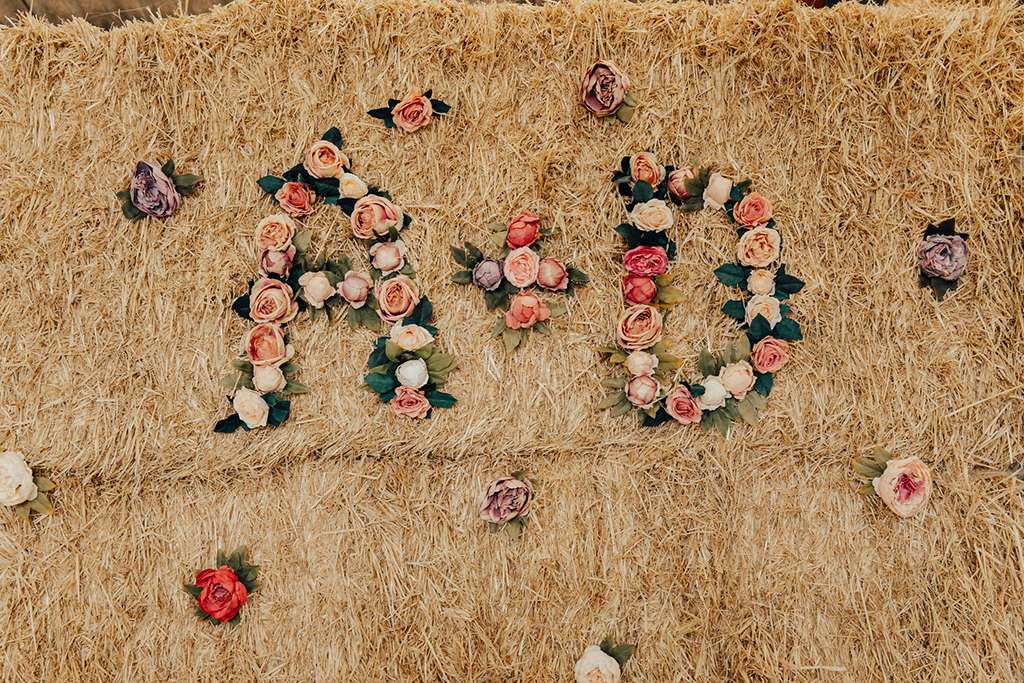 In fact, their guests comfort and enjoyment was often forefront of their thoughts when it came to planning their day. "Obviously, you want all your guests to have a good time," explained Aly, "and it can get a bit overwhelming at times thinking of ways to keep everyone happy. After making sure the basic hosting logistics were covered; catering, a stocked bar, and a tractor ride to get everyone up the hill to the barn, we just focused on what would make us both happy. Everyone is there because they love you and want to celebrate you, after all, so they'll enjoy it whatever you do!"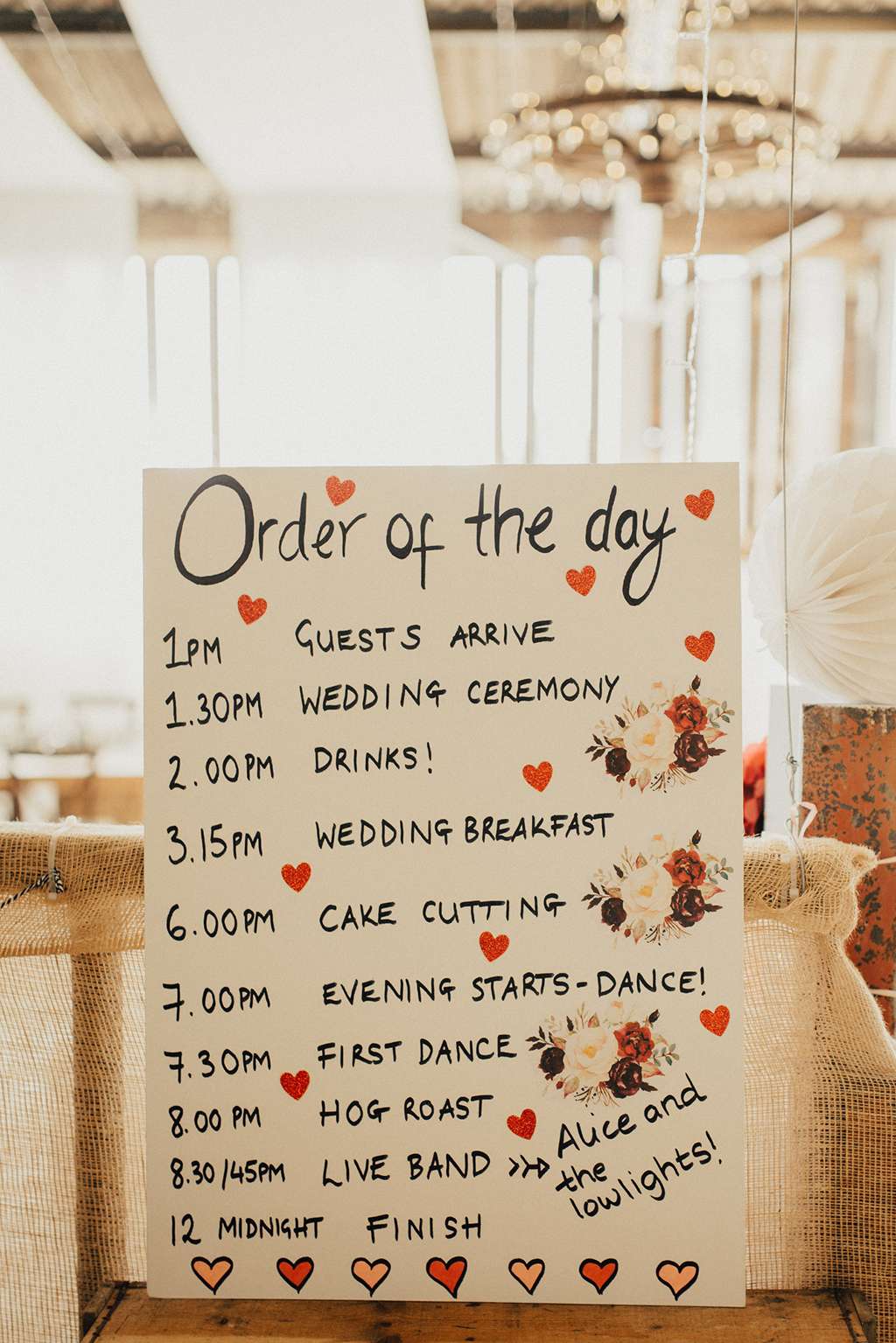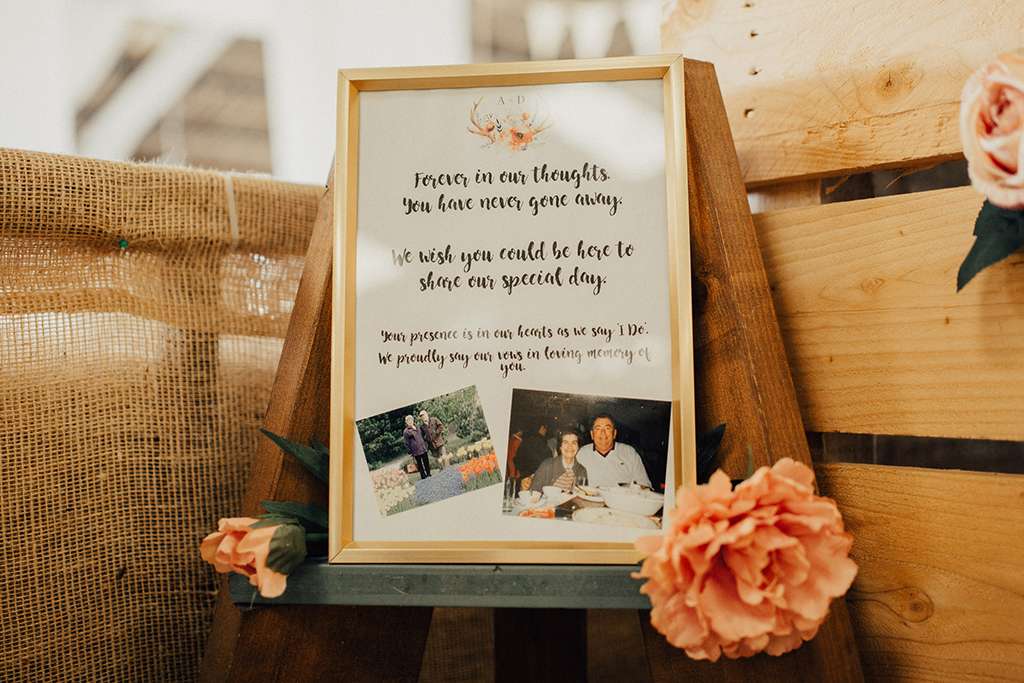 As Dan proposed at Disneyland Paris, and they headed to Disneyworld for their honeymoon, it made sense for them to put little nods to their love of Disney throughout their day. Aly wore a long, flowing Madeline Gardner gown, 'fit for a Disney princess', they had a Disney song for their first dance, and named their tables after Disney songs, too!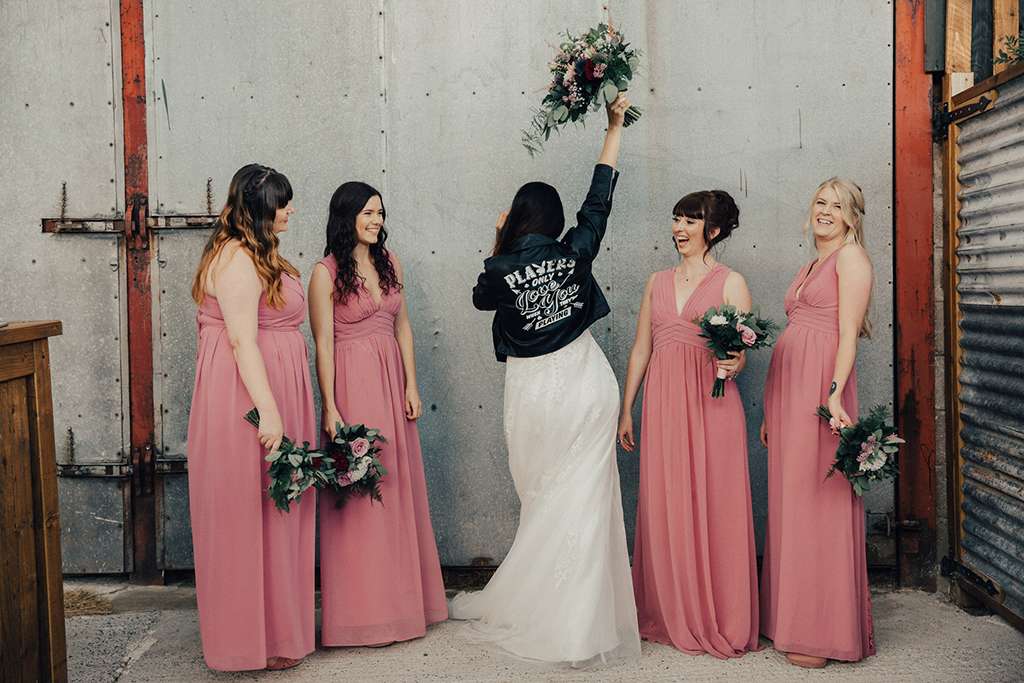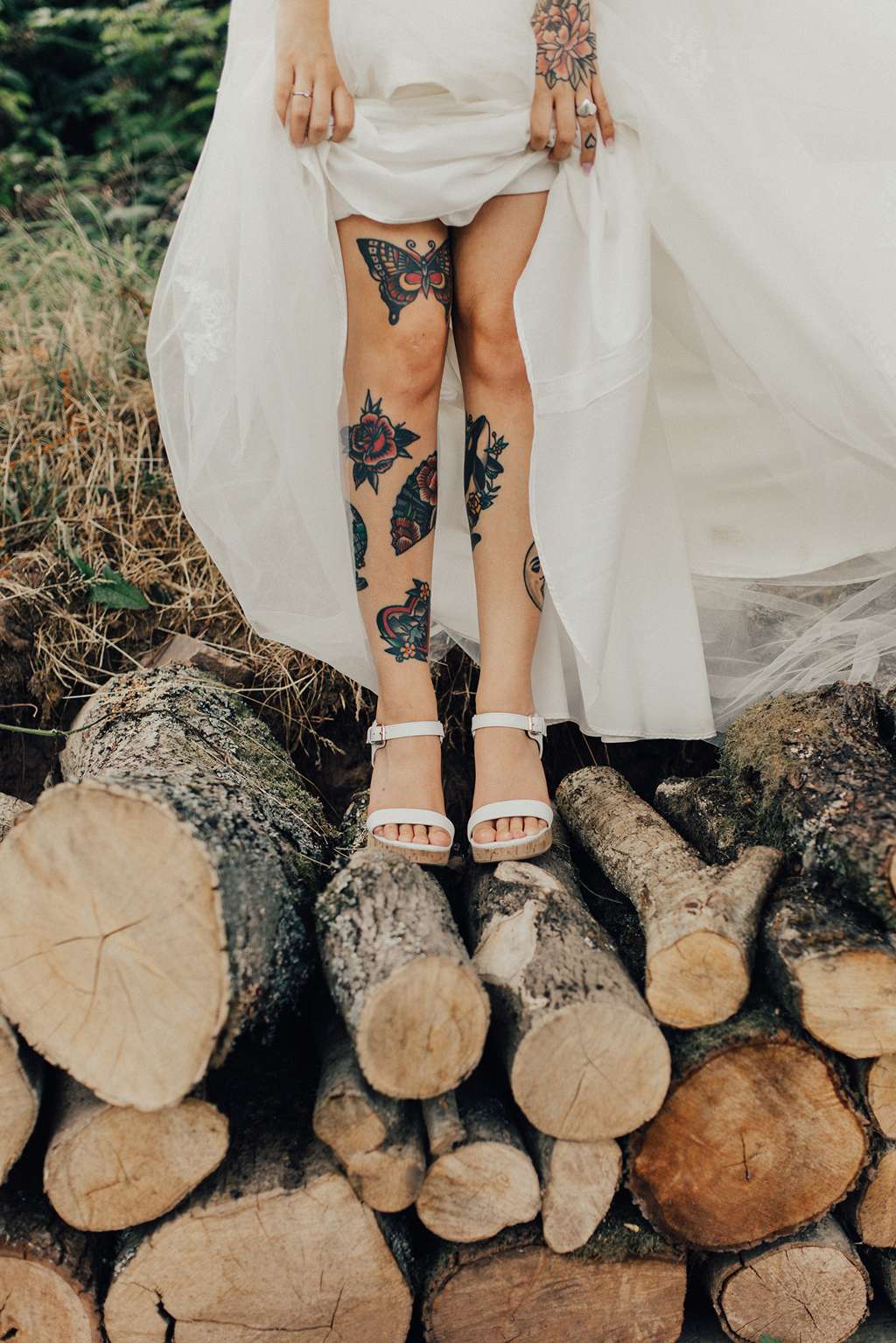 For their ceremony, they went the non-traditional route of not reading each other vows. "We're both painfully shy," said Aly, "so instead of vows we each picked a reading that was meaningful to us for the celebrant to read instead." Aly chose a reading from Winnie the Pooh and Dan, a favourite reading by Edgar Allan Poe. They wanted to keep their ceremony short, so excluded any hymns or songs, focusing on the readings, completing the formalities and then relaxing and enjoying their day.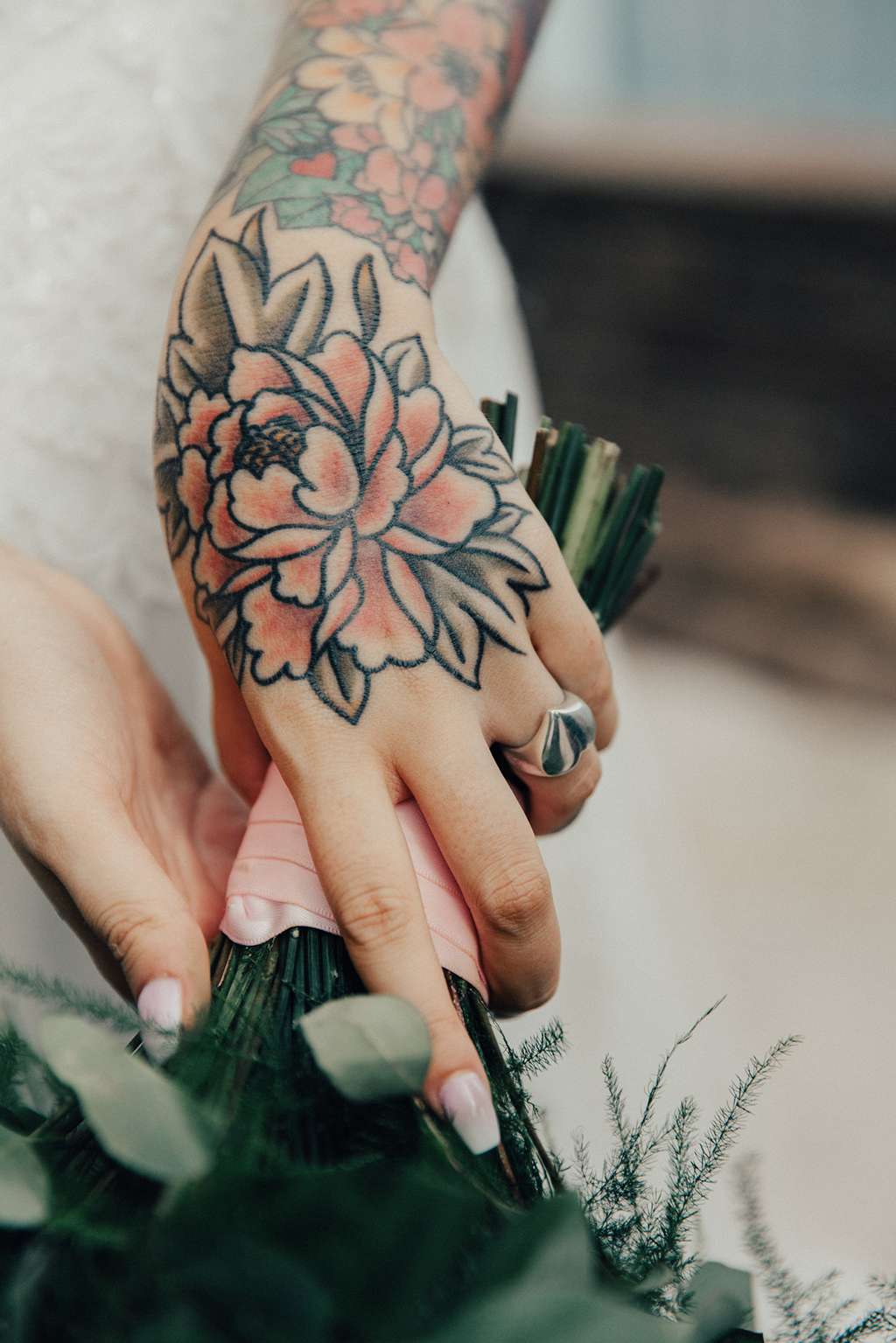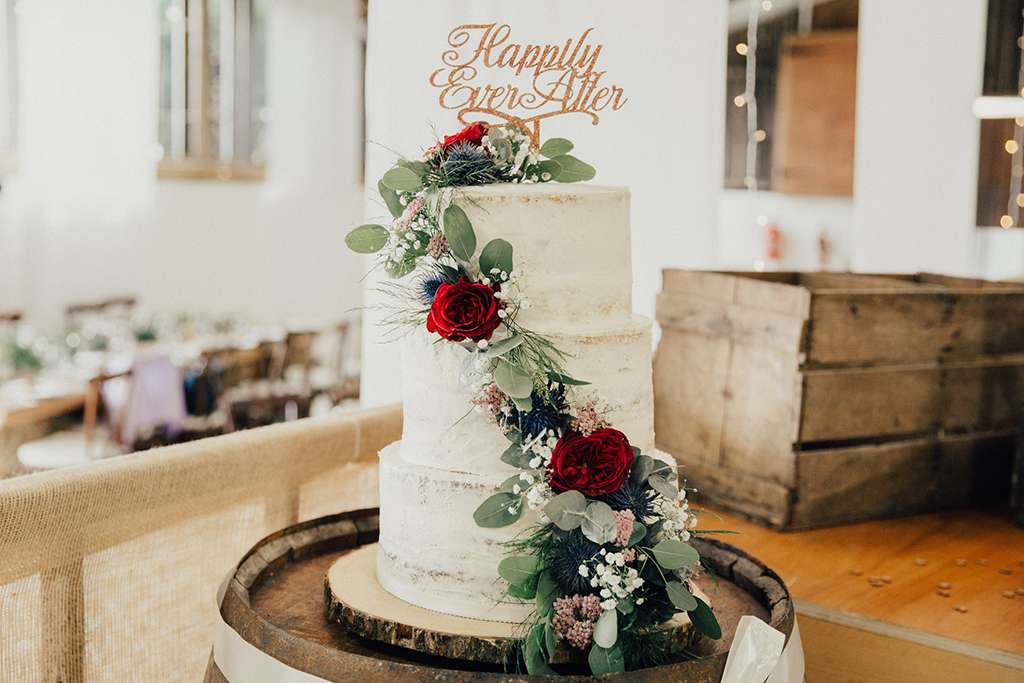 While the venue was the biggest expense for the day, it included the cost of hire from Wednesday – Sunday and accommodation for the whole bridal party; meaning they could take their time with prep and really enjoy it. Their favourite part about planning their wedding, though, was looking through Pinterest at all the ideas for barn wedding decor, and allowing their imaginations to run wild. "That, and going and trying on all the different styles of wedding dress," said Aly. "I really got to live out the Disney princess dream!"