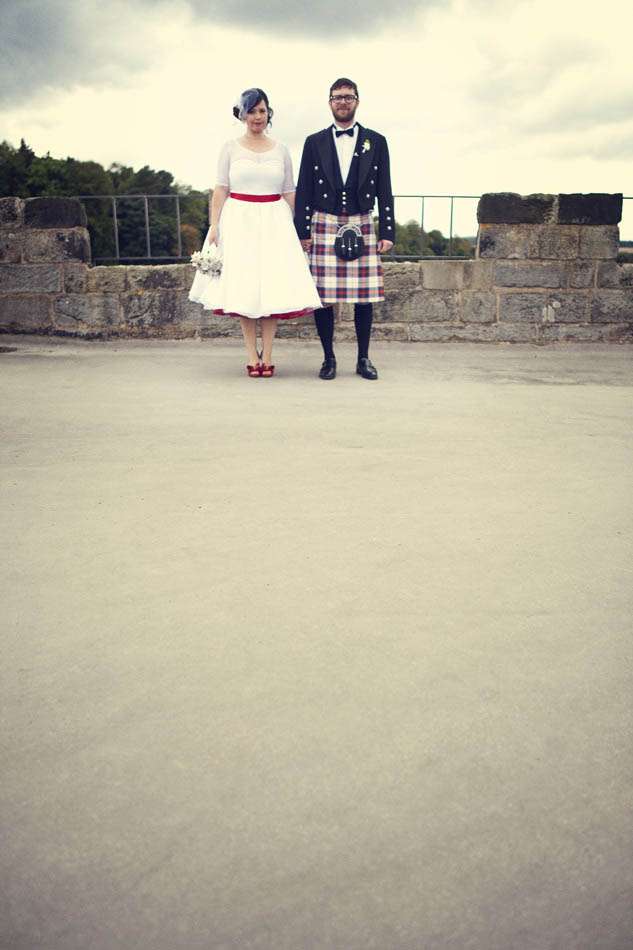 Who would have thought a smiling owl would be so popular!? Well I should have expected it really… you lot may love weddings but you love love love cute fluffy things! I wanted to sneak peek a shot of Anna & Max's wedding on my facebook page so I chose this cutie and low and behold, it's up there with some of the most 'liked' photos ever! You can see why right? CUTE.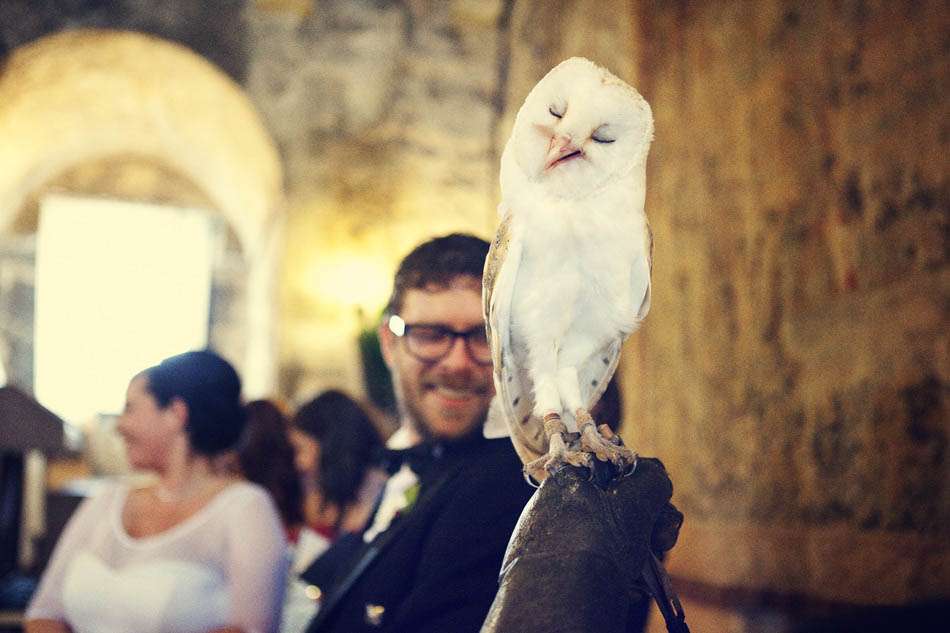 The wedding was held in Dundas Castle, Edinburgh, and although clearly a Rock n Roll worthy wedding, the couple chose to have a few traditional Scottish touches like the kilts, the castle and the bird of prey! The couple hail from California but loved the Scottish influence so much they decided to travel there for the wedding. "I took a lot of inspiration from Rock n Roll Bride", wrote Anna, "it was the only website that didn't make me what to tear my hair out!"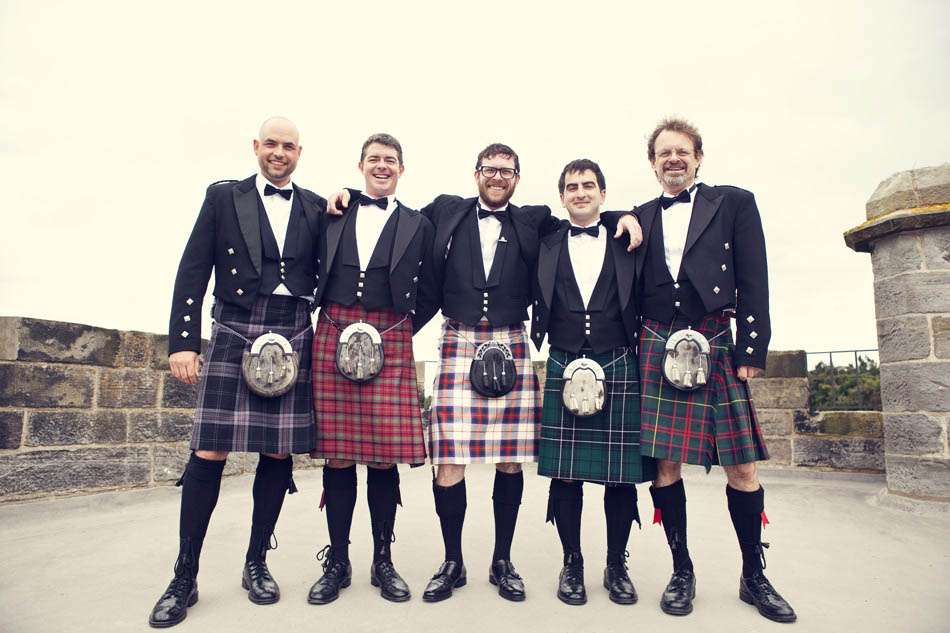 "We really just tailored our wedding to our own personal style. Max was insistent on wearing a kilt which is how we ended up in Scotland! We actually live in Southern California and I couldn't wrap my brain around a kilt here so Scotland it was! We also named our tables after Scottish bands which is how we got our theme "Scottish Rock n Roll!" I made sure I was at the Belle and Sebastian table."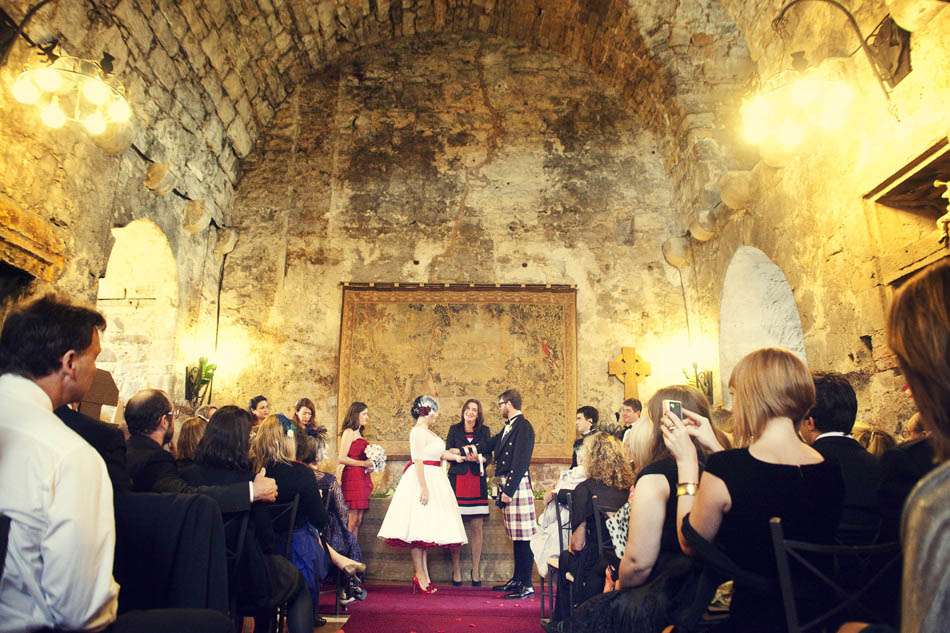 "I really don't think I would have made it through what I'm now referring to as 'hell year' without Rock n Roll Bride", Anna concluded. "Kat, you post such inspirational weddings images and such great ideas! It was also great for me to have a site that was based overseas to help with the planning process. You can only imagine how difficult it was to plan this whole thing from LA! I am also so grateful to my assistant and friend Taylor Rowley for doing a ton of the leg work in getting everything together and my best friend Amy Gollan for helping me out with all of the special DIY touches."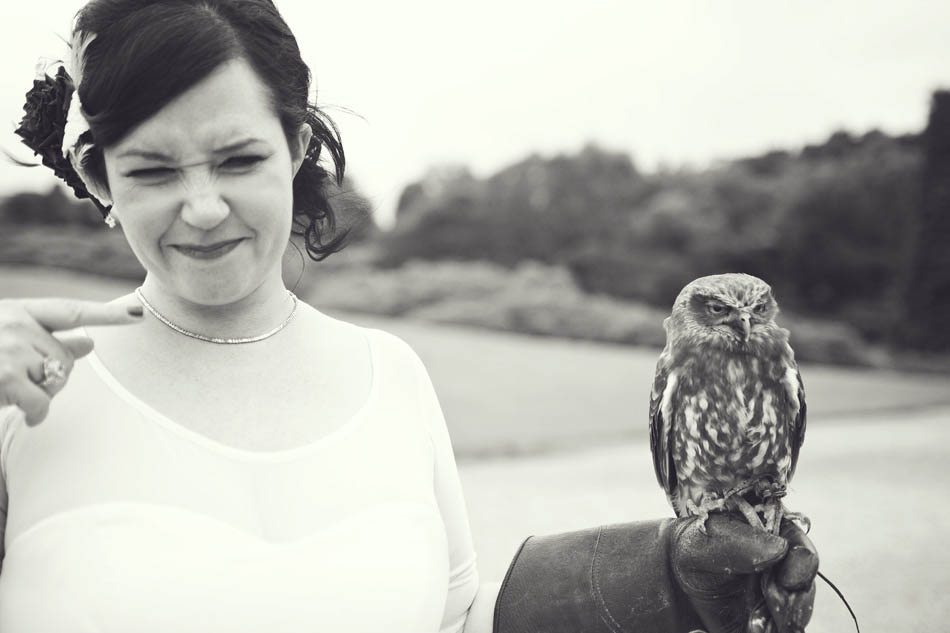 So fabulous… and yes, I now want a pet owl please.
Thank you to Anna & Max and their ace wedding photographers Mirrorbox Photography for sharing with us today!