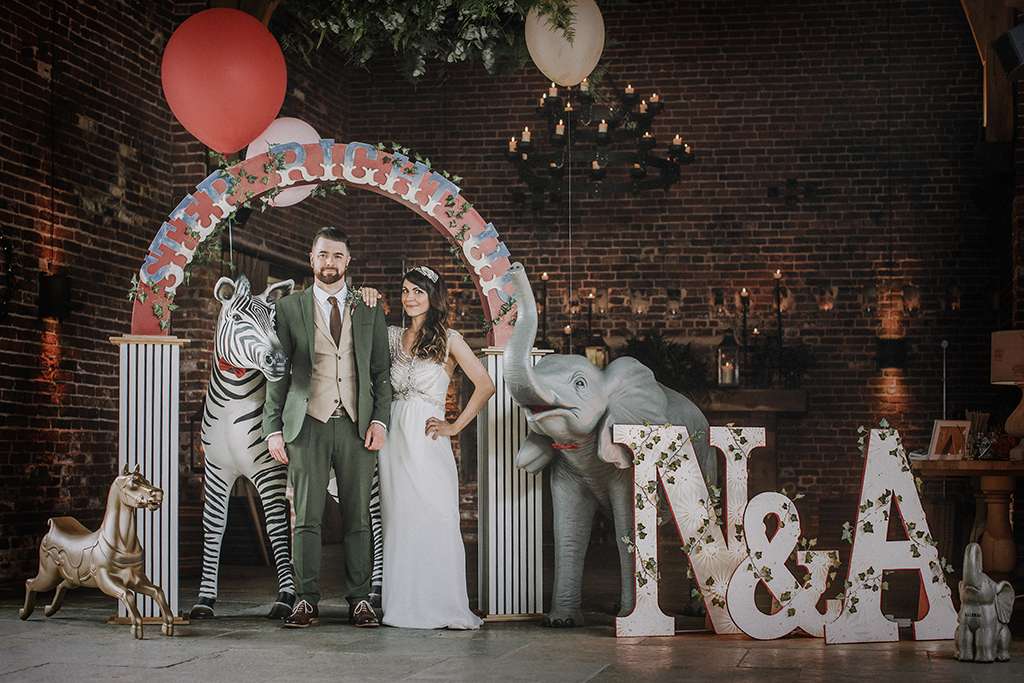 Nicky and Anthony both love animals and wanted them to be a big feature in their wedding day, but without being too novelty or like a kids party. The settled on circus animals and styled everything with a grungy feel in mind to achieve an enchanted, overgrown aesthetic.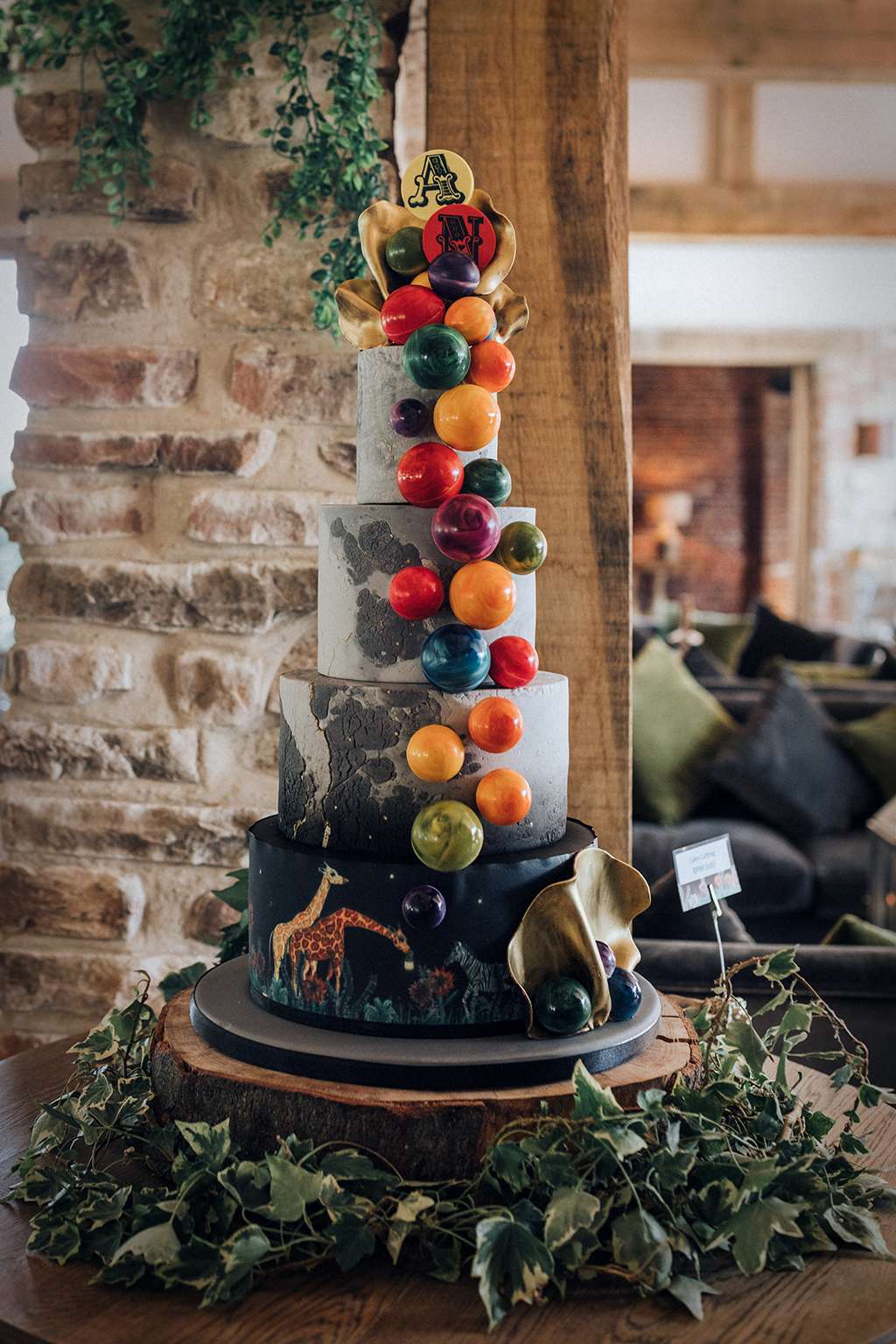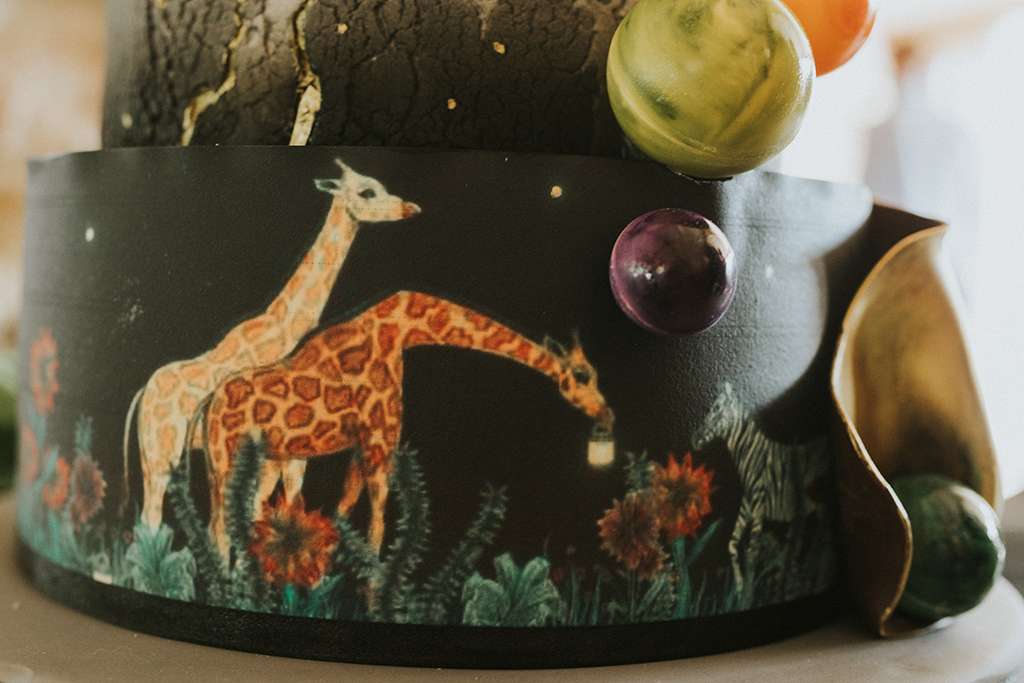 With Nicky's background in model design and special effects, the couple knew that they wanted to design and make as many decorations as they could for their day. They designed all the illustrations, including the bottom layer of the cake, all the stationery and signage. Nicky sculpted and cast the 3D elephant and zebra pieces used throughout their decor. They made the welcome arch, the laser cut 3D animal wedding favours and circus tent boxes for name places. They even covered the venue in ivy and inflated tons of red balloons for their elephant centrepieces to hold.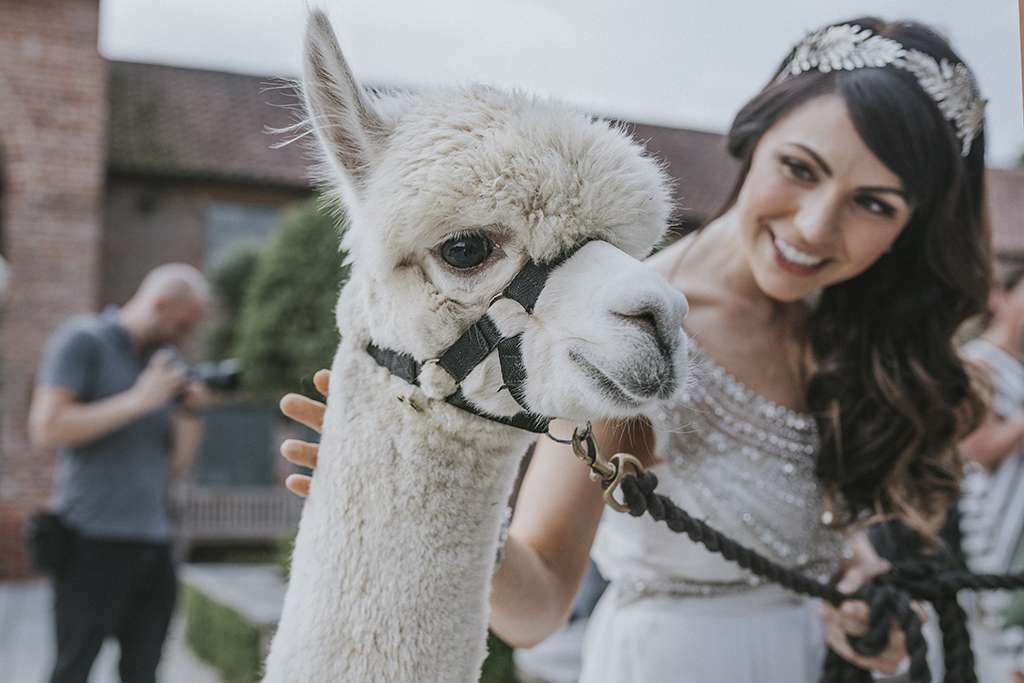 Nicky wore an Anna Campbell dress, complete with bejewelled cape as a subtle nod to their circus theme. She paired it with Kate Spade Glitter Keds and a leaf headpiece to pull in their overgrown/enchanted theme. Anthony originally had an expensive suit tailored, but after several alterations it still didn't fit, so ended up wearing ASOS for 1/10th of the price! "It can be easy to get tricked into thinking that more expensive automatically equals better quality, but Anthony much preferred the look and fit of his ASOS suit!" explained Nicky.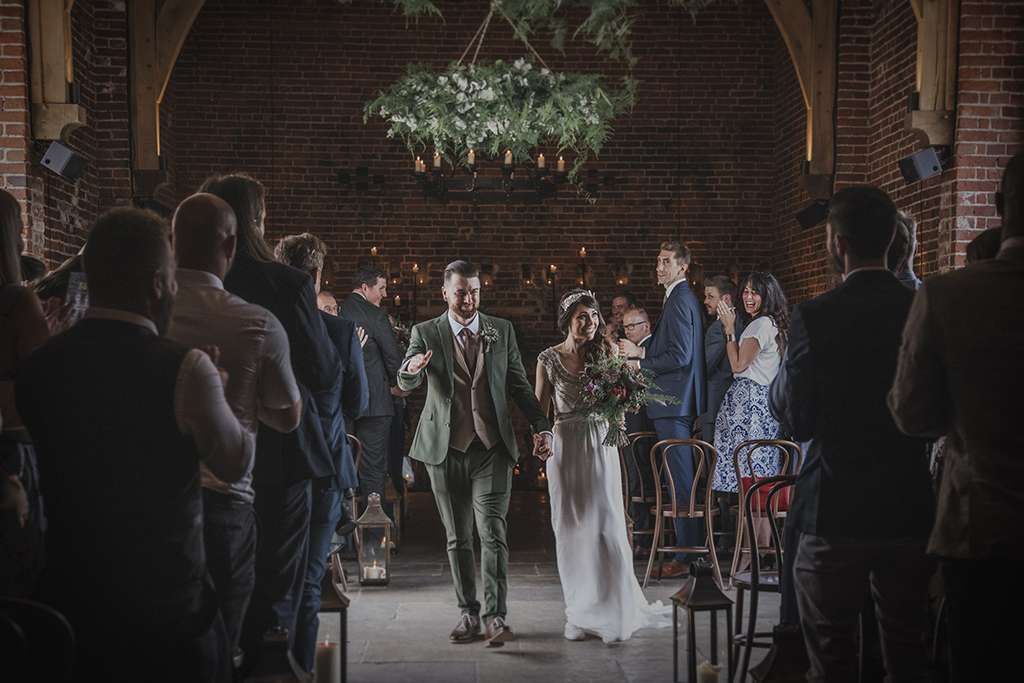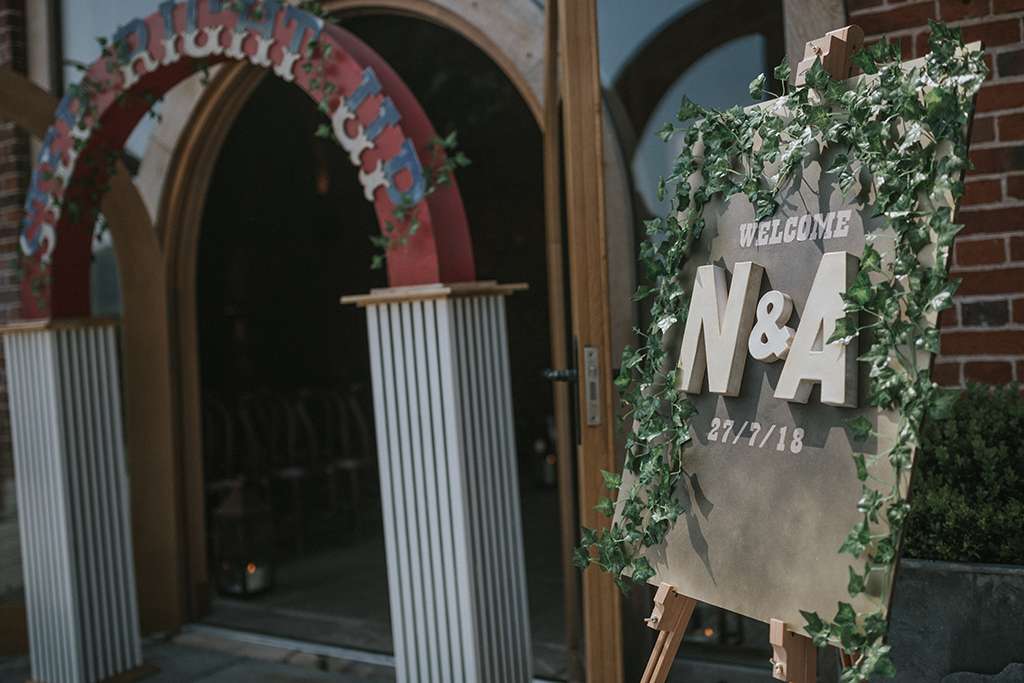 They had a relatively traditional ceremony, made their own with some personal touches. Anthony and his groomsmen walked into the same music that Metallica use for their entrance to their gigs, and Nicky chose a song from one of the Harry Potter films. When Anthony proposed, he played and sang the song to the Disney Lava short film, so they had the lyrics to that as a reading by one of their friends, and the lyrics to favourite song Truly, Madly, Deeply by Savage Garden.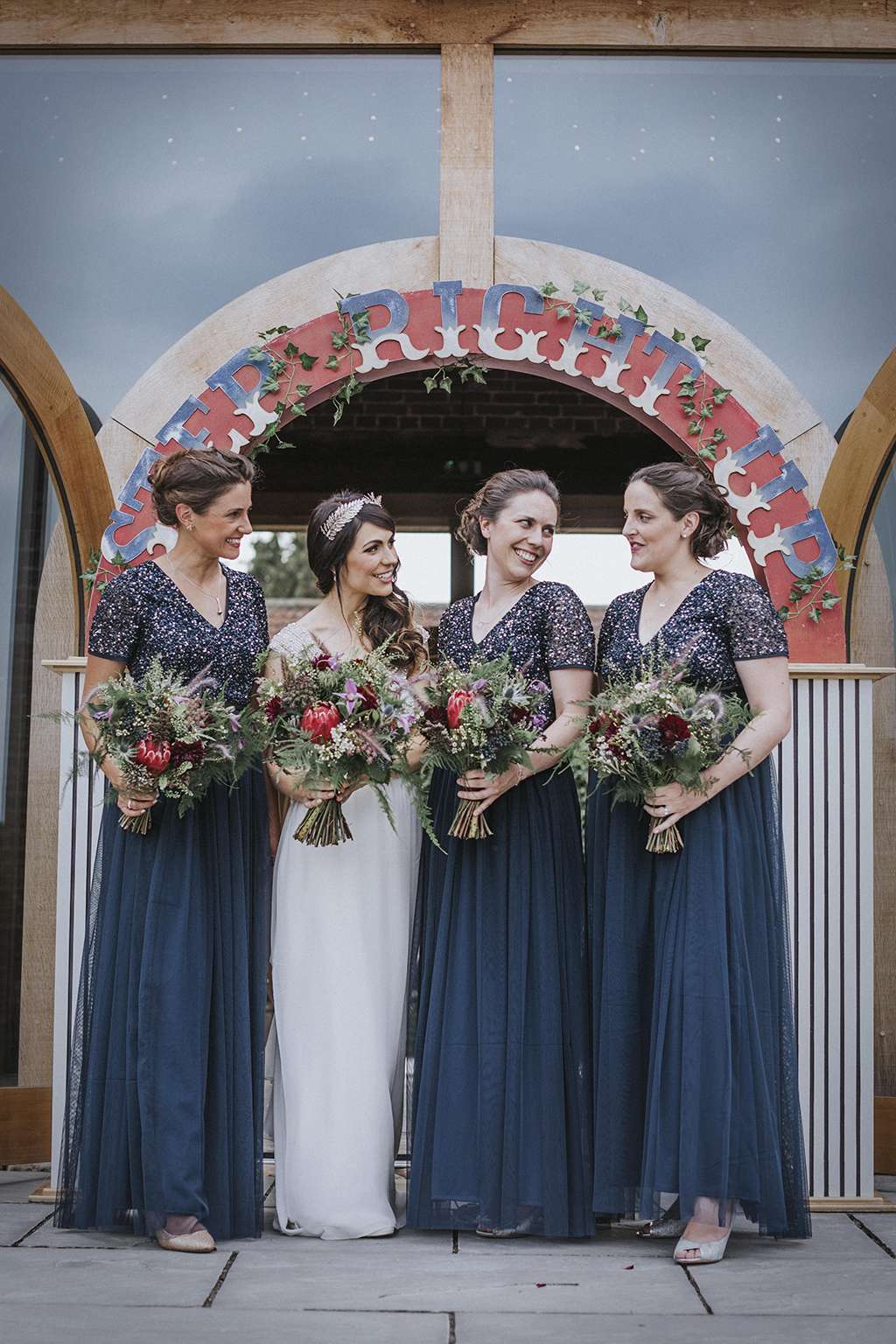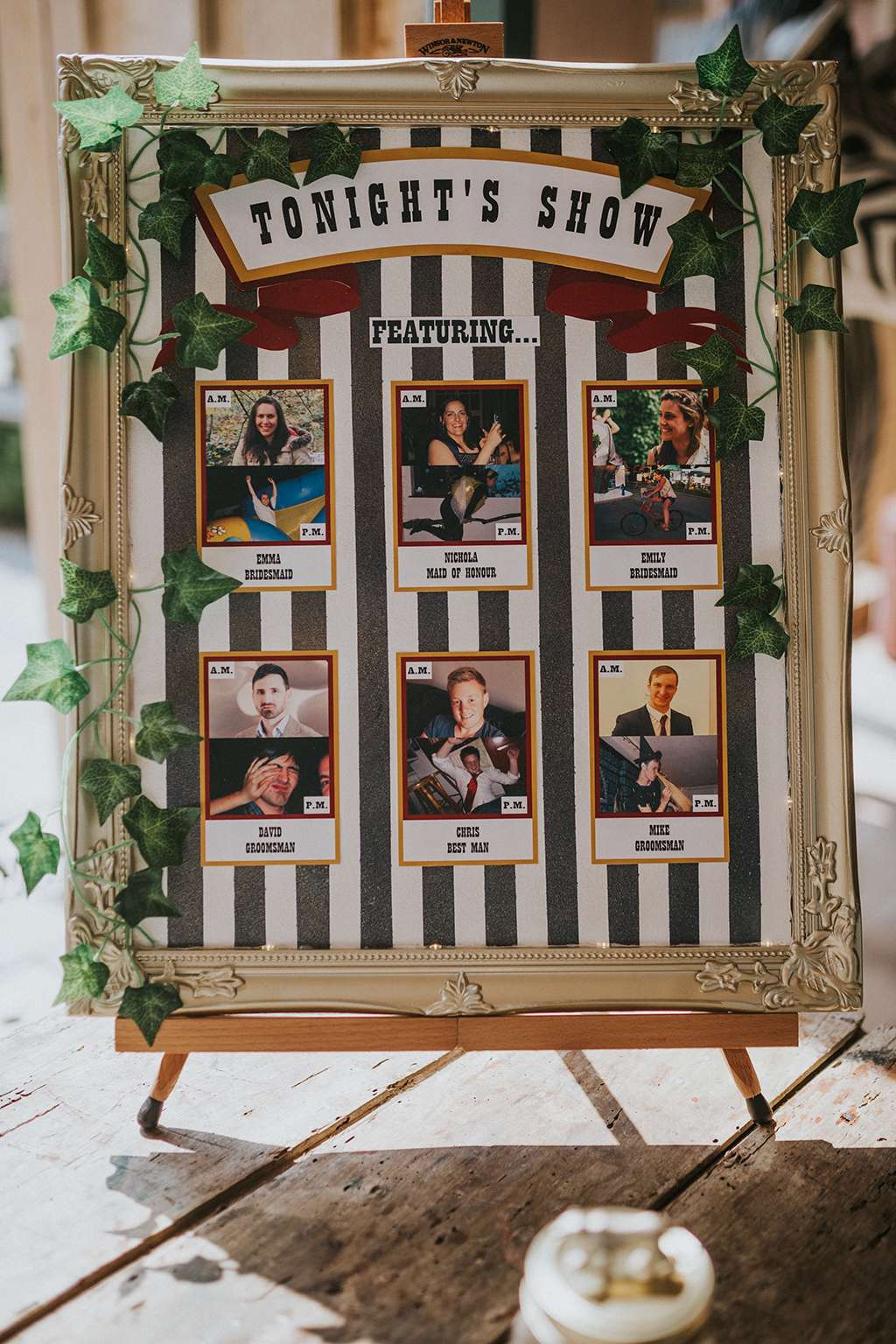 For entertainment, they continued with the circus theme and had a temporary tattoo station, complete with personalised circus lion designed by Nicky, and four alpacas joined them for their drinks reception! "This was one of my favourite parts of the day, they were so well behaved!" said Nicky. "It was nice to see all our guests get involved in the slightly out-there entertainment and everyone loved it."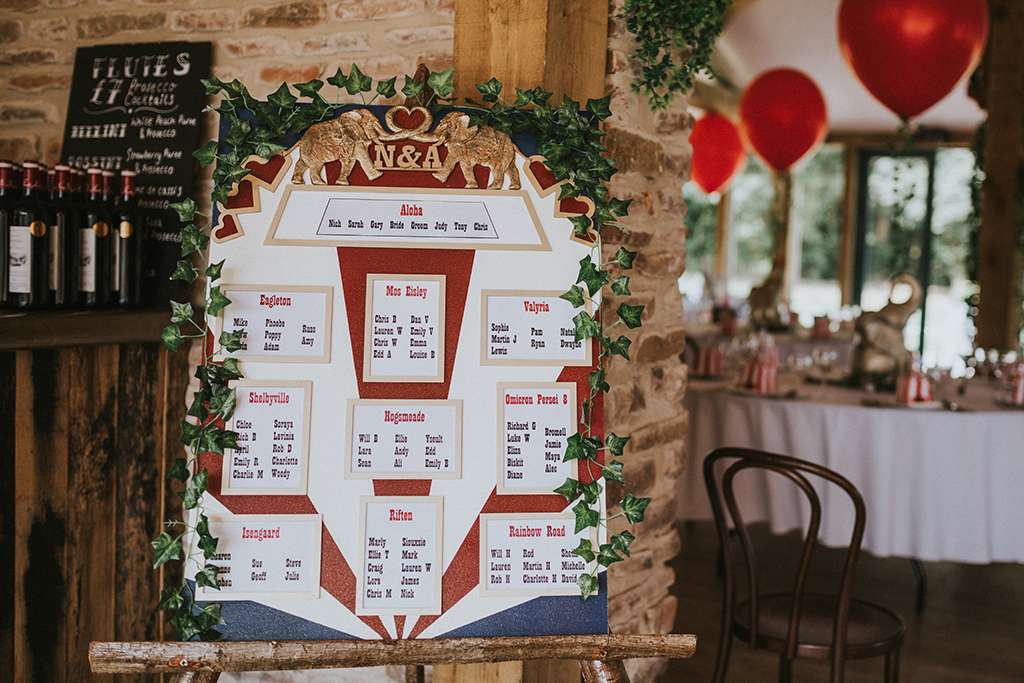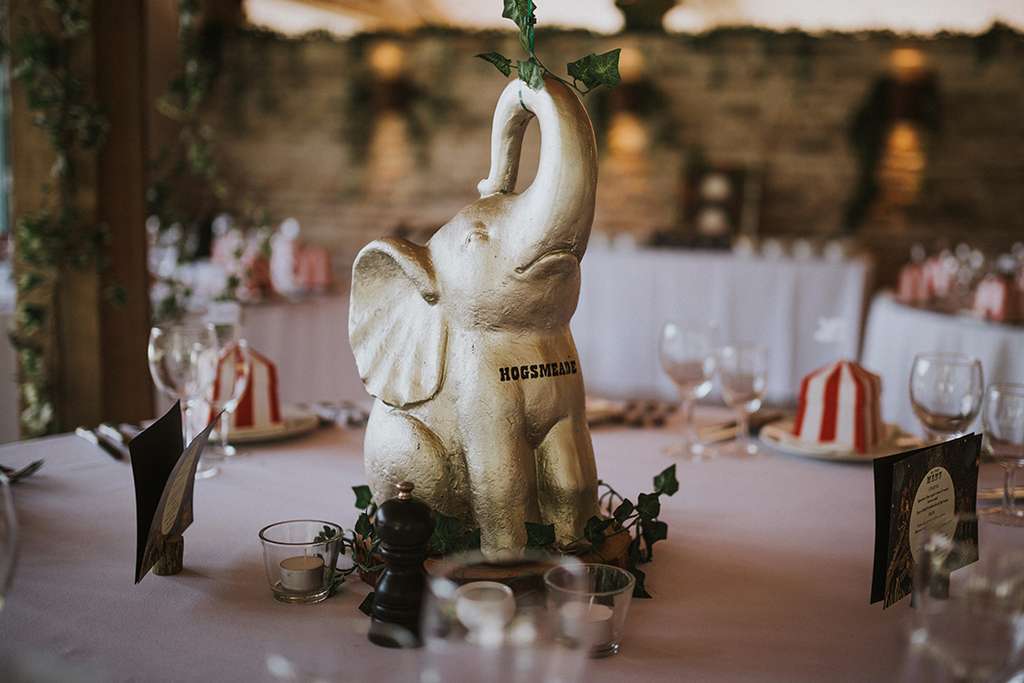 Bringing everything together for the day was hard work for the couple, but they trusted the process and pulled it off. "We're so proud of everything we achieved," said Nicky, "and enjoyed the process so much that we've started an Etsy page to produce sculpts/casts for other brides!"