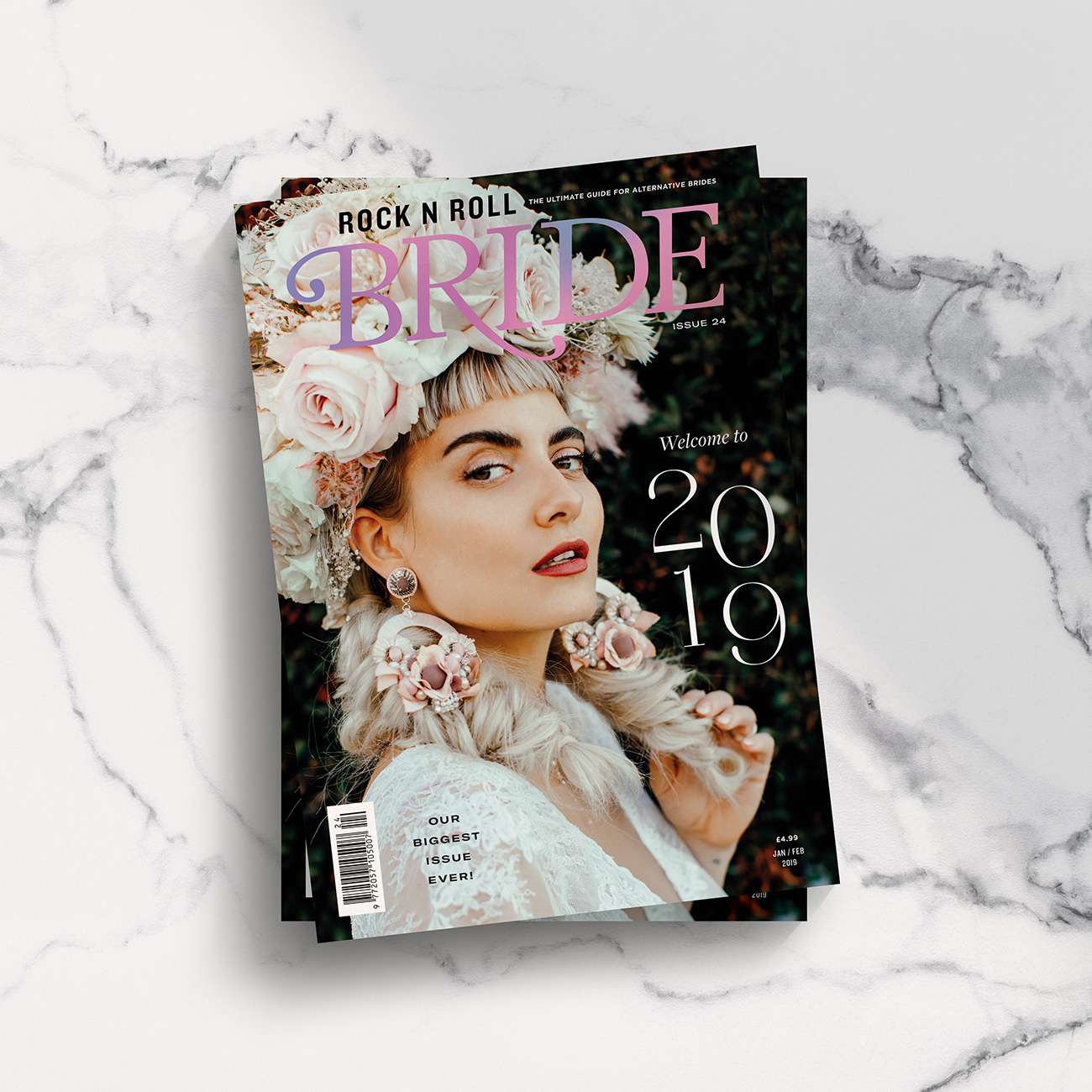 Happy New year lovers! I hope you had the most joy-filled, relaxing festive period. Ours was super chilled. We did Christmas day with my family, New Year's with our besties at their house and that was pretty much it! It was actually really nice to lay around, watch all the movies and have no responsibilities or major plans for two weeks! It's certainly rested us (which we both needed) and has us sooo ready to attack 2019 with gusto!
First order of the year is that issue 24 is now on sale! Of course many of you have already pre-ordered and had your magazine delivered straight to your door (in fact so many of you do this now that Royal Mail have to send a van especially to us to pick them all up!) but if you haven't, we're also stocked in WhSmiths, Sainsburys and independent newsagents up and down the UK. If you'd like a bonus sneaky peek inside the issue you can catch some previews over here.
This issue is also our first ever BUMPER ISSUE meaning there's more pages, more real weddings, more advice and more inspiration than ever before! And it's still just £4,99! What a bloody bargain.
If you'd like to order this single issue you can do so here, or you can subscribe below. We ship worldwide and UK postage is free!
Sorry, this product is now sold out!
Happy reading!