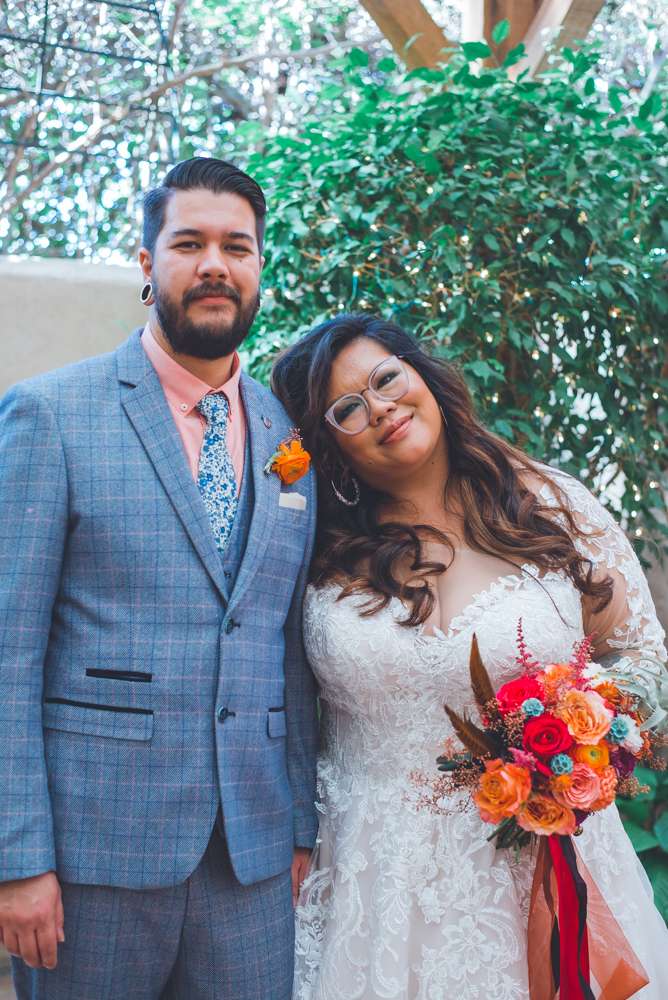 Desiree and Matthew's wedding was a craft-lover's dream with loads of beautiful cosy DIY and thrifted elements. They also included lots of greenery and plants. The bride looked like a total bad ass in her amazing specs (we love a bride or groom in glasses!)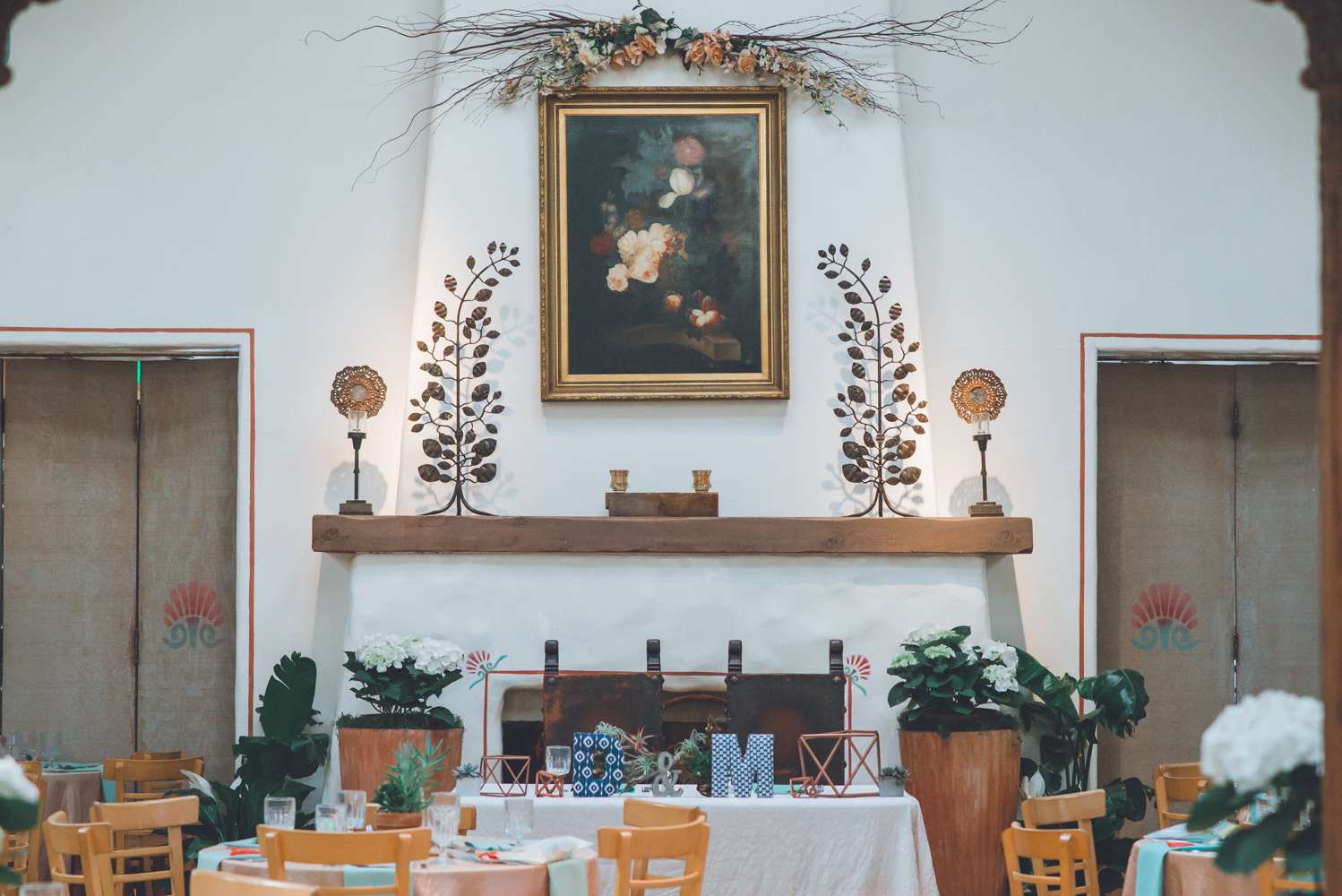 Desiree describes her level of DIY as, "As much as possible without going crazy! I tried to make things that I'd be happy to display in our home post wedding; this included our welcome sign, our stationery suite, a hand-painted 'family portrait' and Himmeli prisms for the tables. I also made our guestbook out of vinyl records mounted to frames, with metallic pens there for 'autographs'. Our wedding favours were handmade soap and organic seeds. Many guests said when they arrived at The Hacienda, Santa Ana, that it felt like stepping into our house, which was a huge compliment."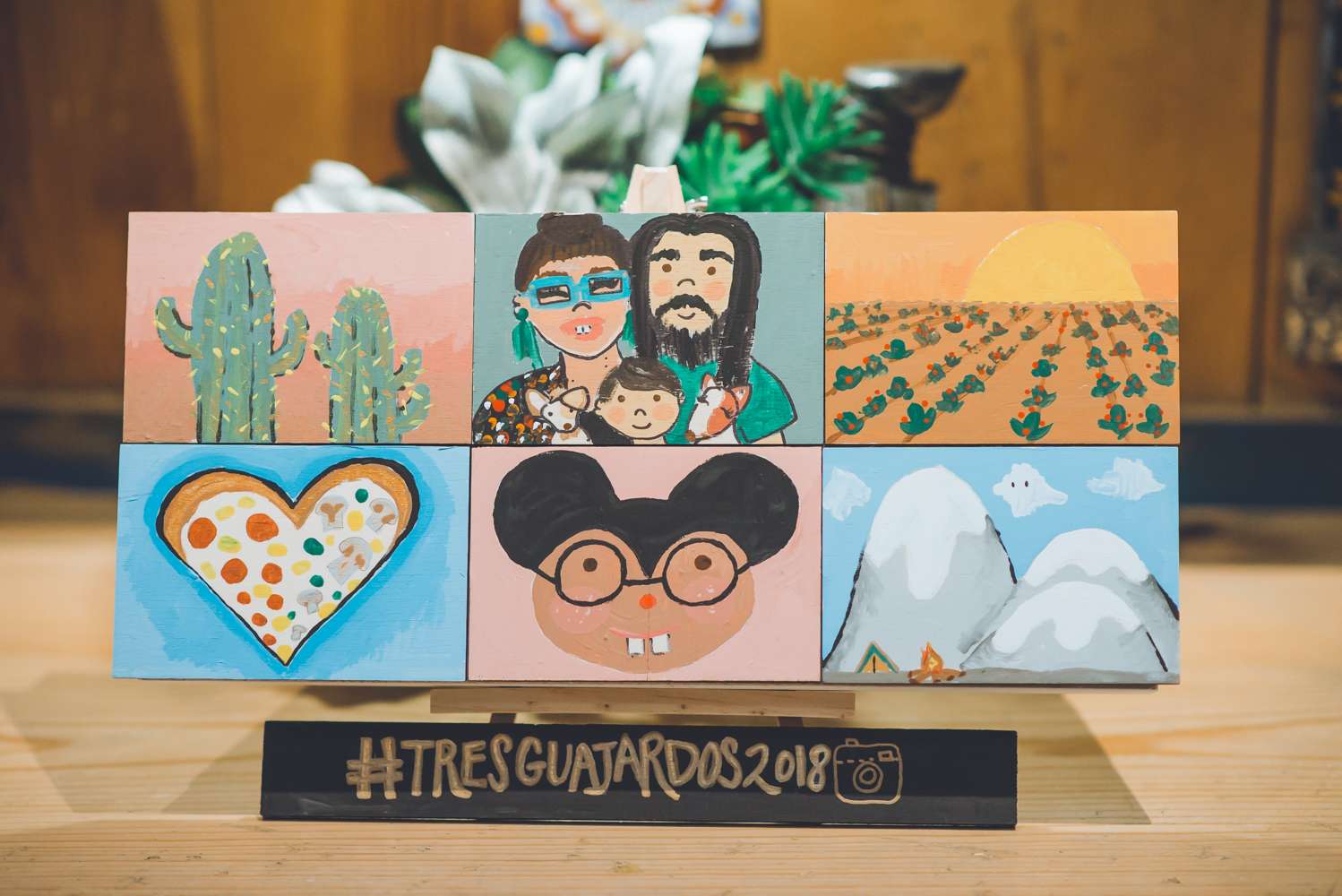 As plant lovers, Desiree and Matthew incorporated this into their focal decorations. "Our sweetheart table centrepiece was a piece of grapevine root from our home, with air plants and moss attached," Desiree explains. They also added succulents from their garden to decorate the cake with, alongside some handmade peg people for their toppers.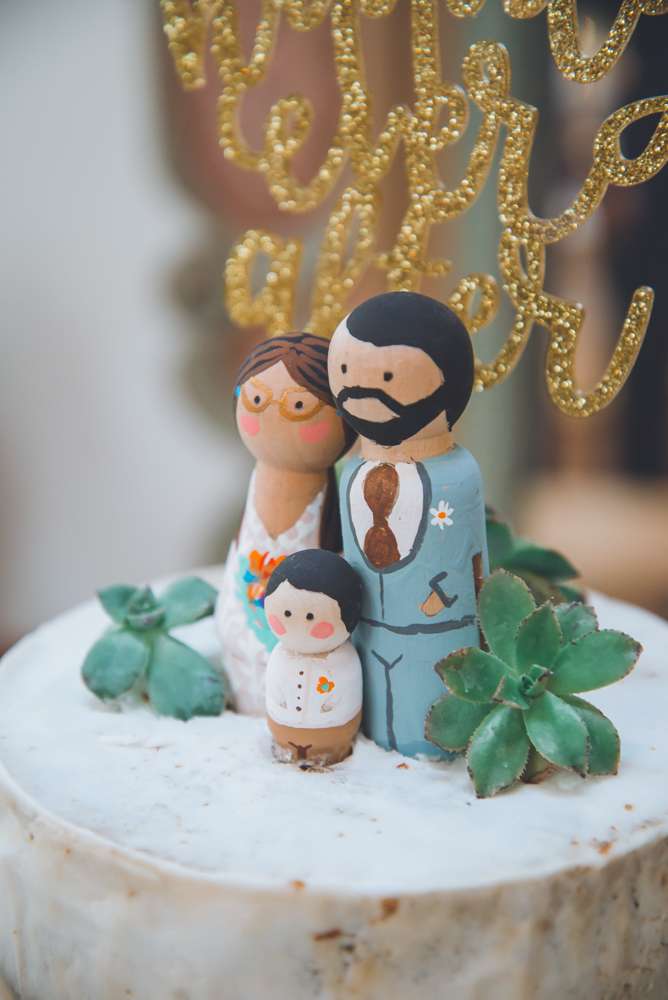 This soft, natural and earthy theme continued with the general decor and attire, with Desiree's beautiful handmade tassels tying everything together. The seating chart and place names featured handmade clay beads and tassels, and her table numbers were romance novels re-covered in patterned paper and adorned with tassels again. She also had handmade tassels  for her wedding Vans!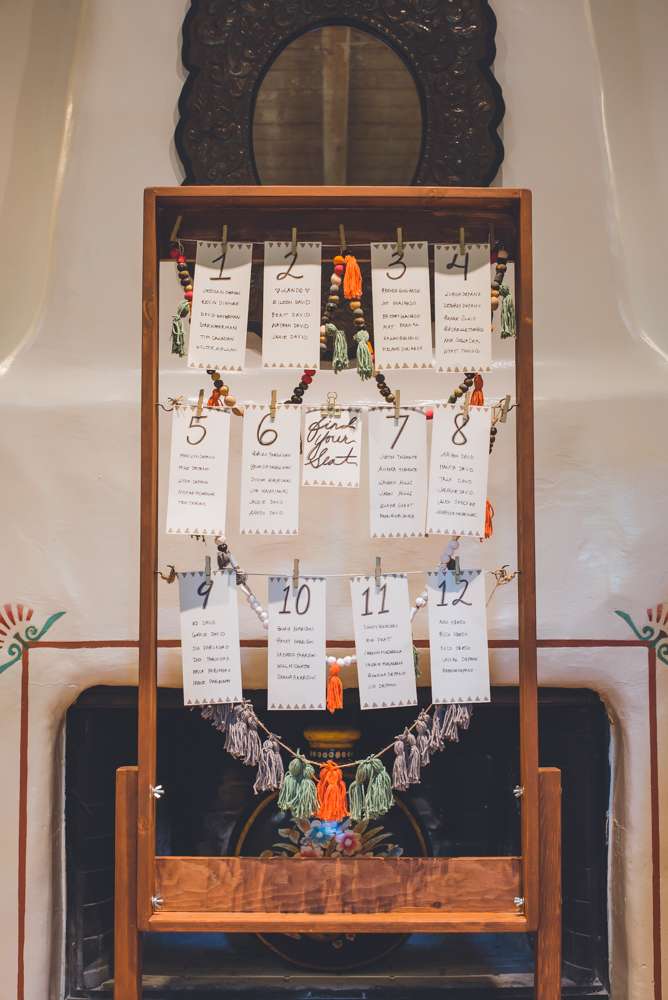 And just when you thought it couldn't get any better, their wedding rings were tattooed on them by Kyle Crowell at Torch Tattoo. AMAZING.
Desiree's dress was a gorgeous long-sleeved number from Strut Bridal and Michael wore a suit from the fittingly titled Master Debonair. The male members of the wedding party wore traditional Filipino garments known as Barong Tagalog, whilst Desiree's mum wore a Filipiniana formal dress.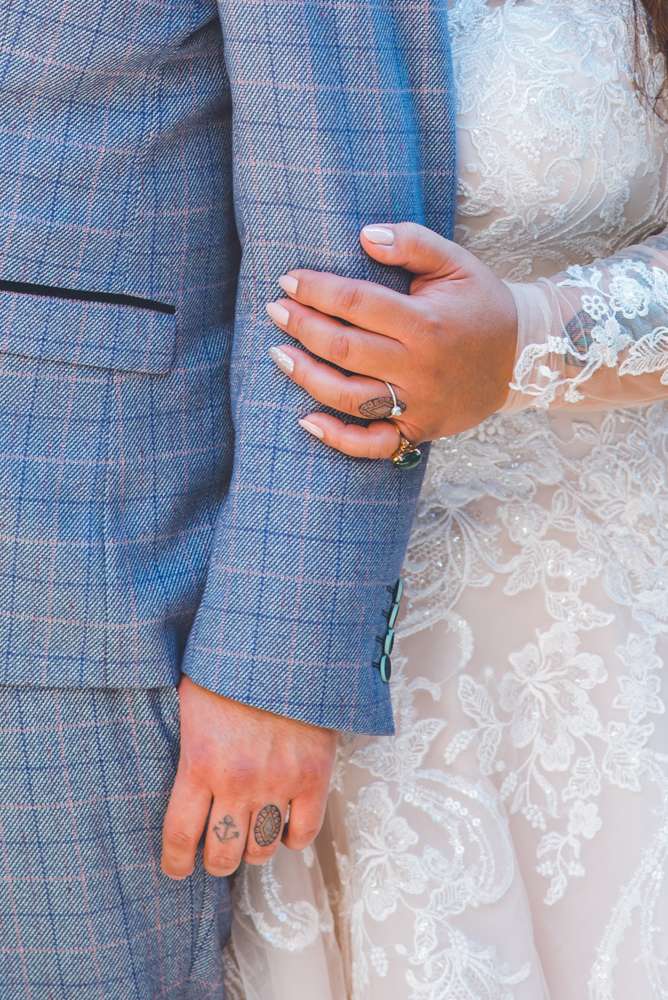 Loving these super cute bohemian vibes coming from this wedding! And it's making me want to tassel everything I own. Like, everything…