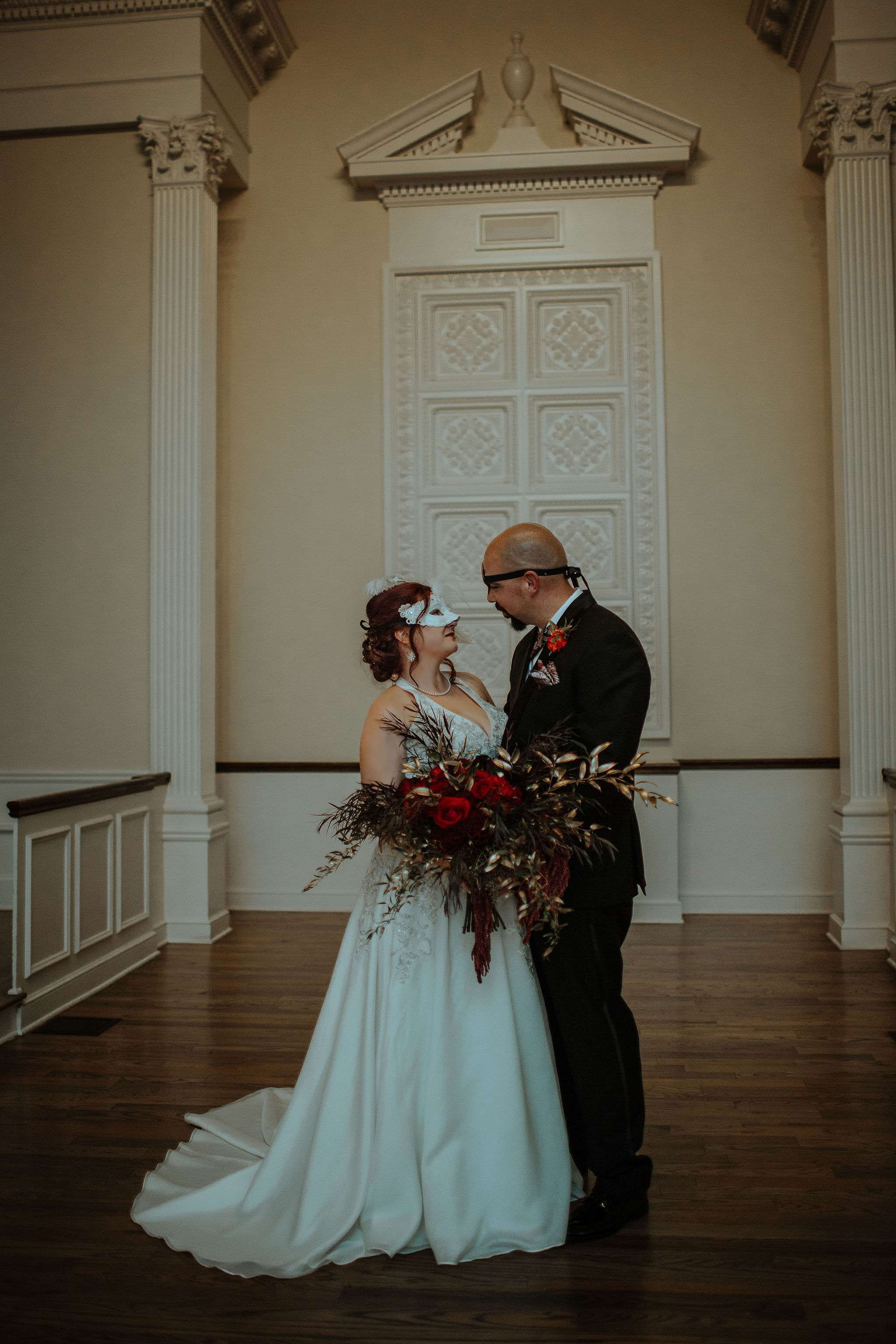 Every couple has their thing, right? For Heather and Micah, their thing is Phantom of the Opera. They went to a show together early on in their courtship, and it has been a shared love of theirs ever since. So naturally their wedding was a Phantom-fest, hosted on Halloween weekend.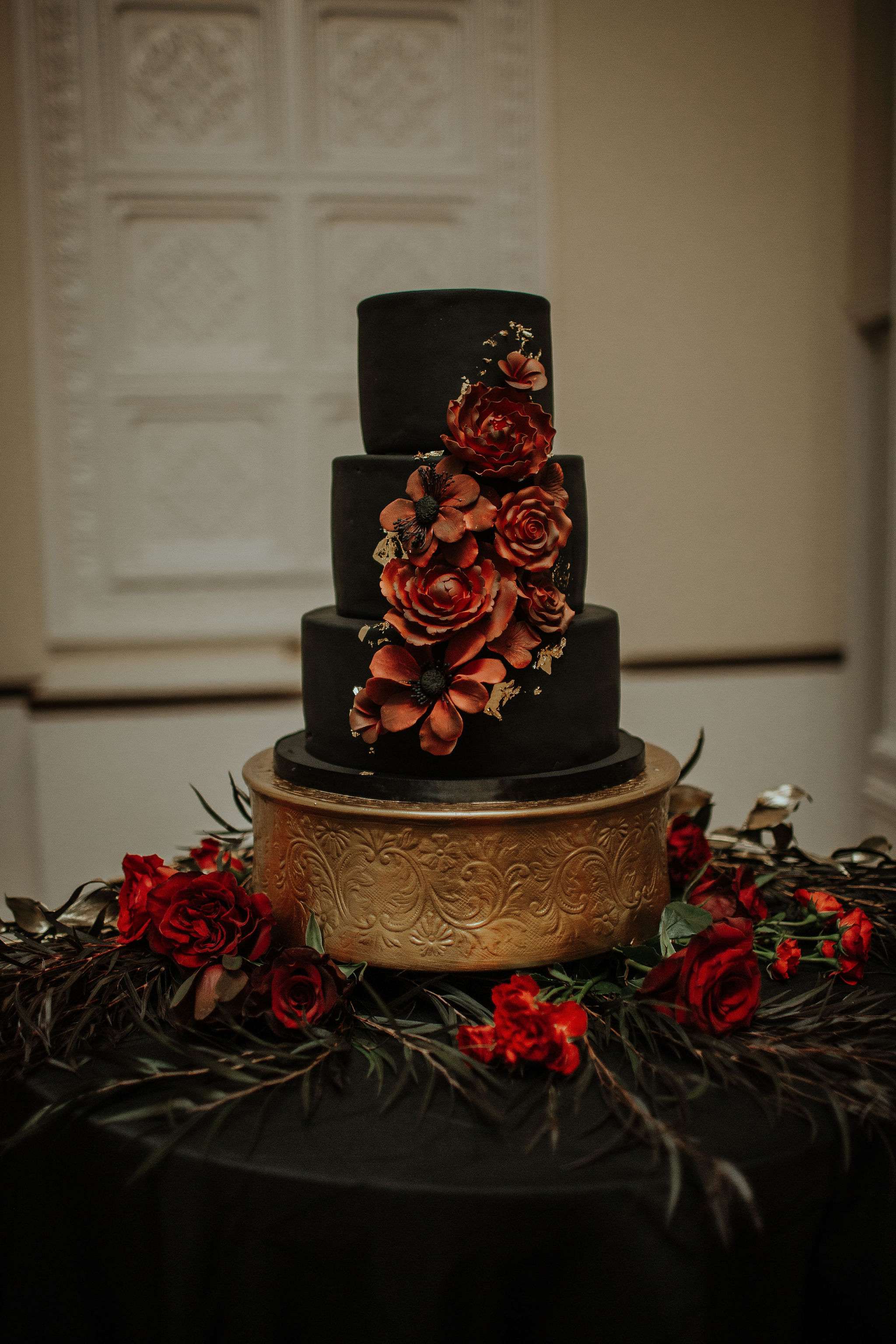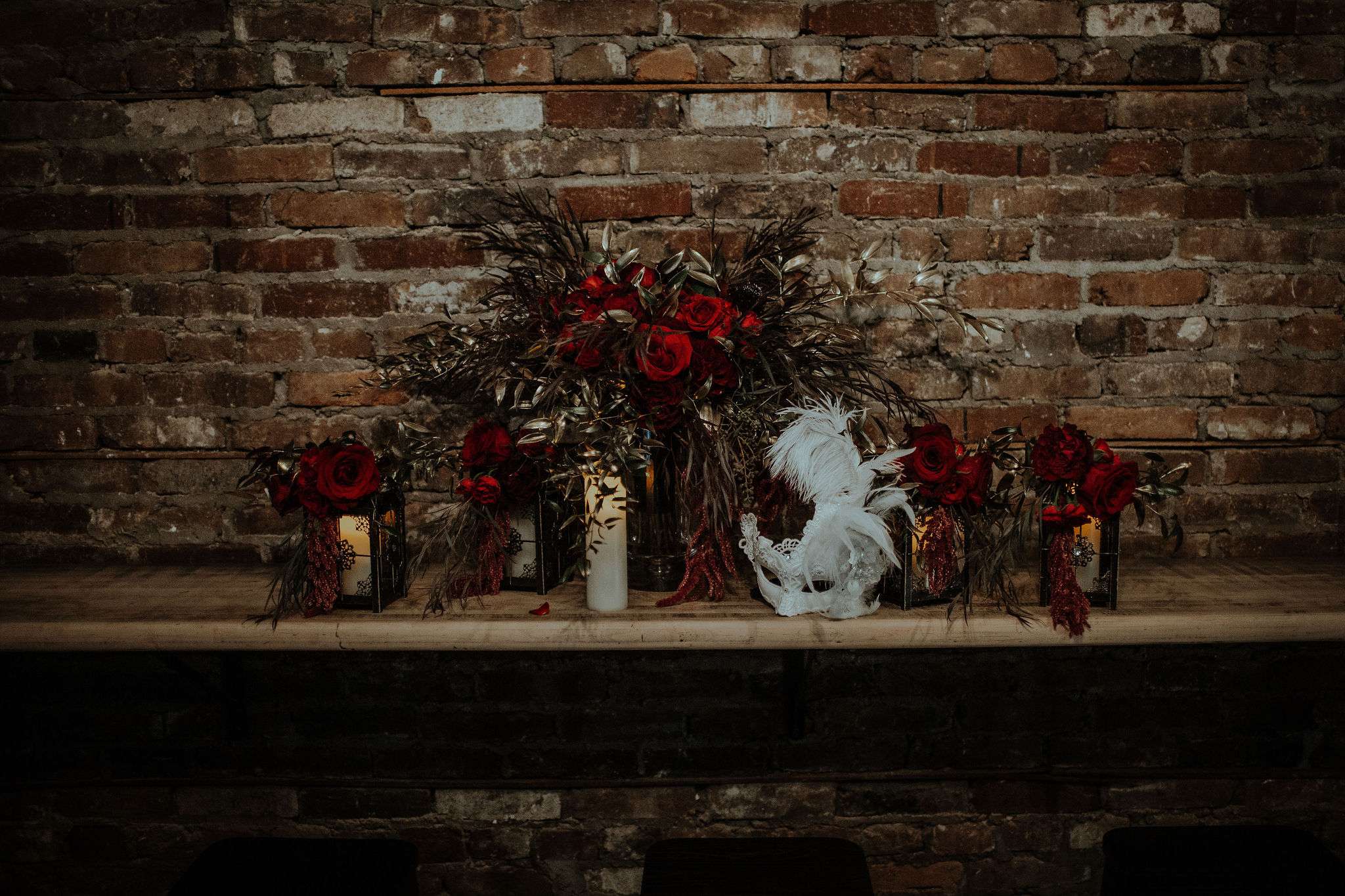 The bridesmaids carried lanterns in lieu of bouquets, the guests sported glitter and feathers, and every single person wore a masquerade mask. Heather walked down the aisle to the Phantom theme, and Micah's brother officiated the non-traditional fantasy-inspired service. Instead of a first dance, the newlyweds sang Phantom's "All I Ask Of You."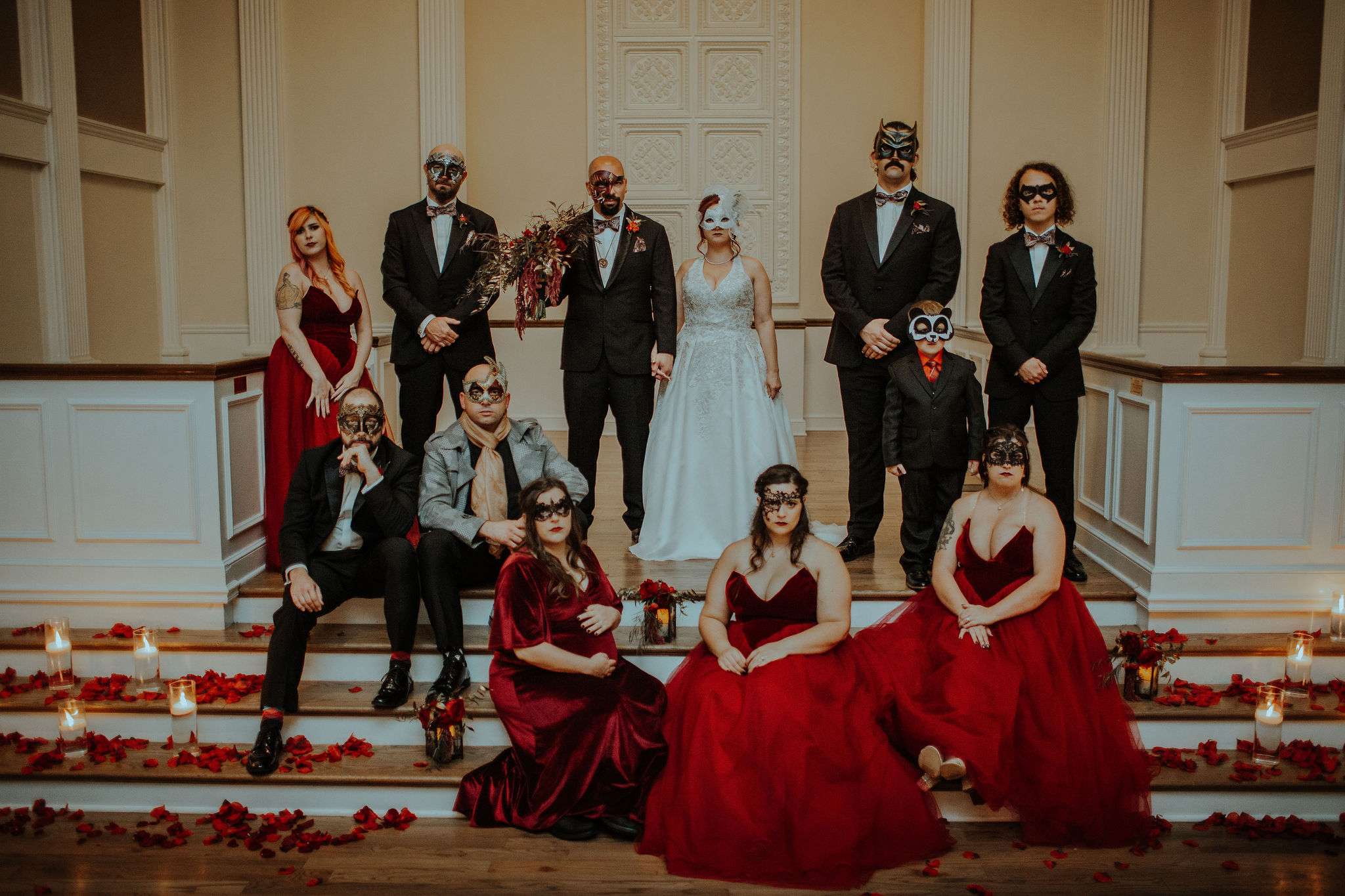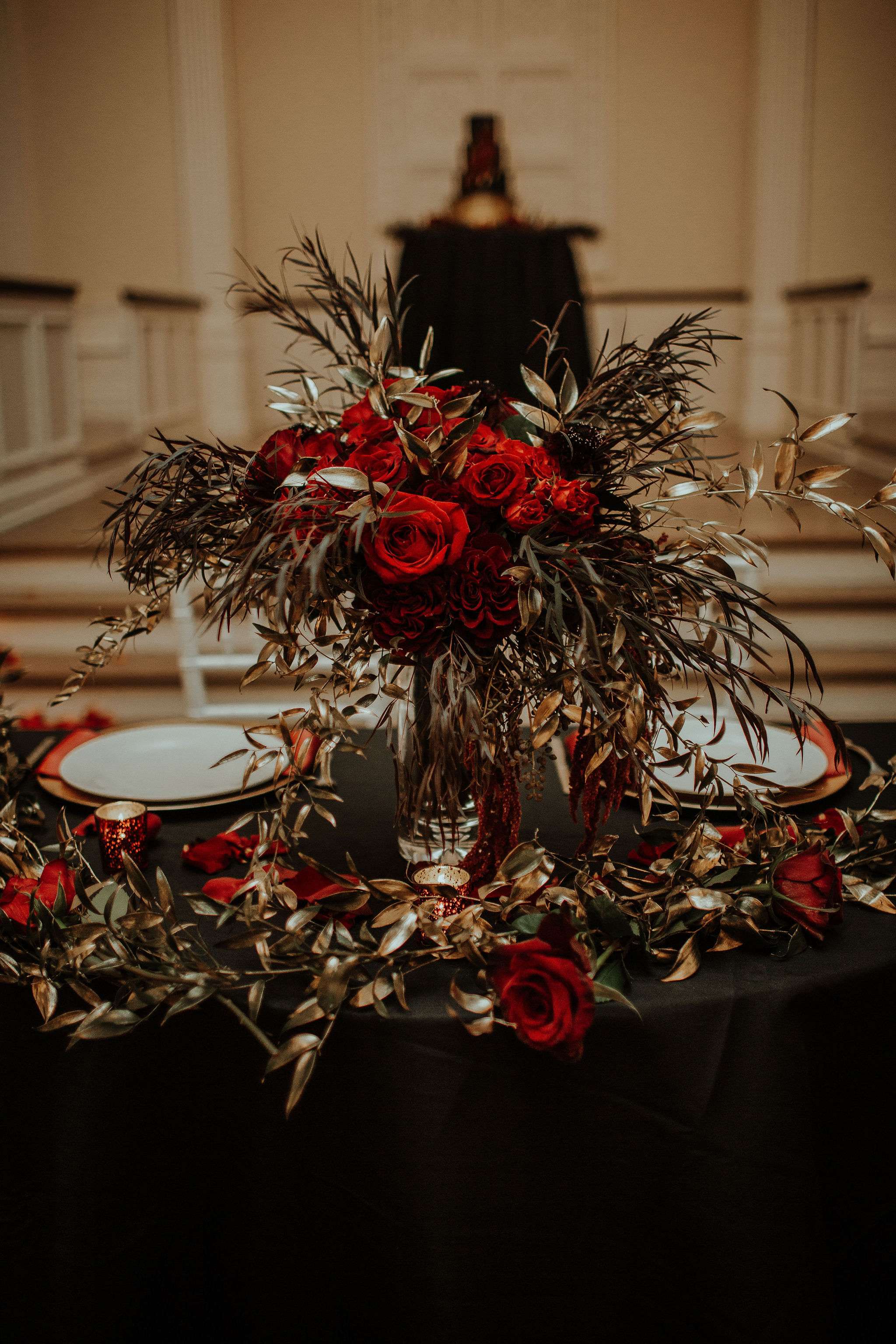 The couple had $15,000 to spend bringing their day to life and they employed Candice Ford Event Design to bring all their ideas together. The day was hosted at The Galerie in Kentucky. Heather wore a mock-halter style dress from David's Bridal, and the best part? It had pockets! The bridesmaid dresses were from Amazon, and Jeanie Gorrell Floral Design created beautiful, opulent arrangements to suit the dark and moody theme.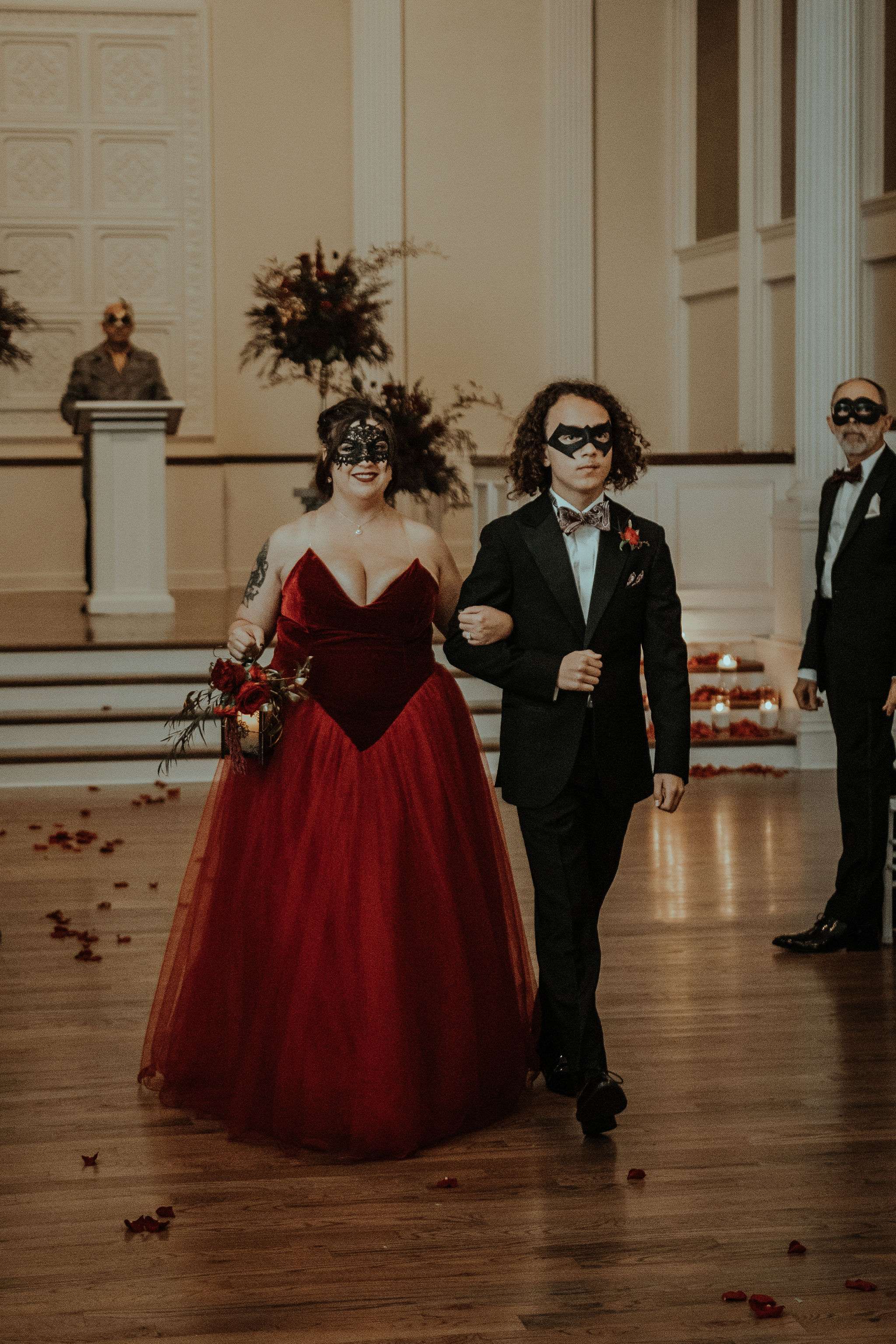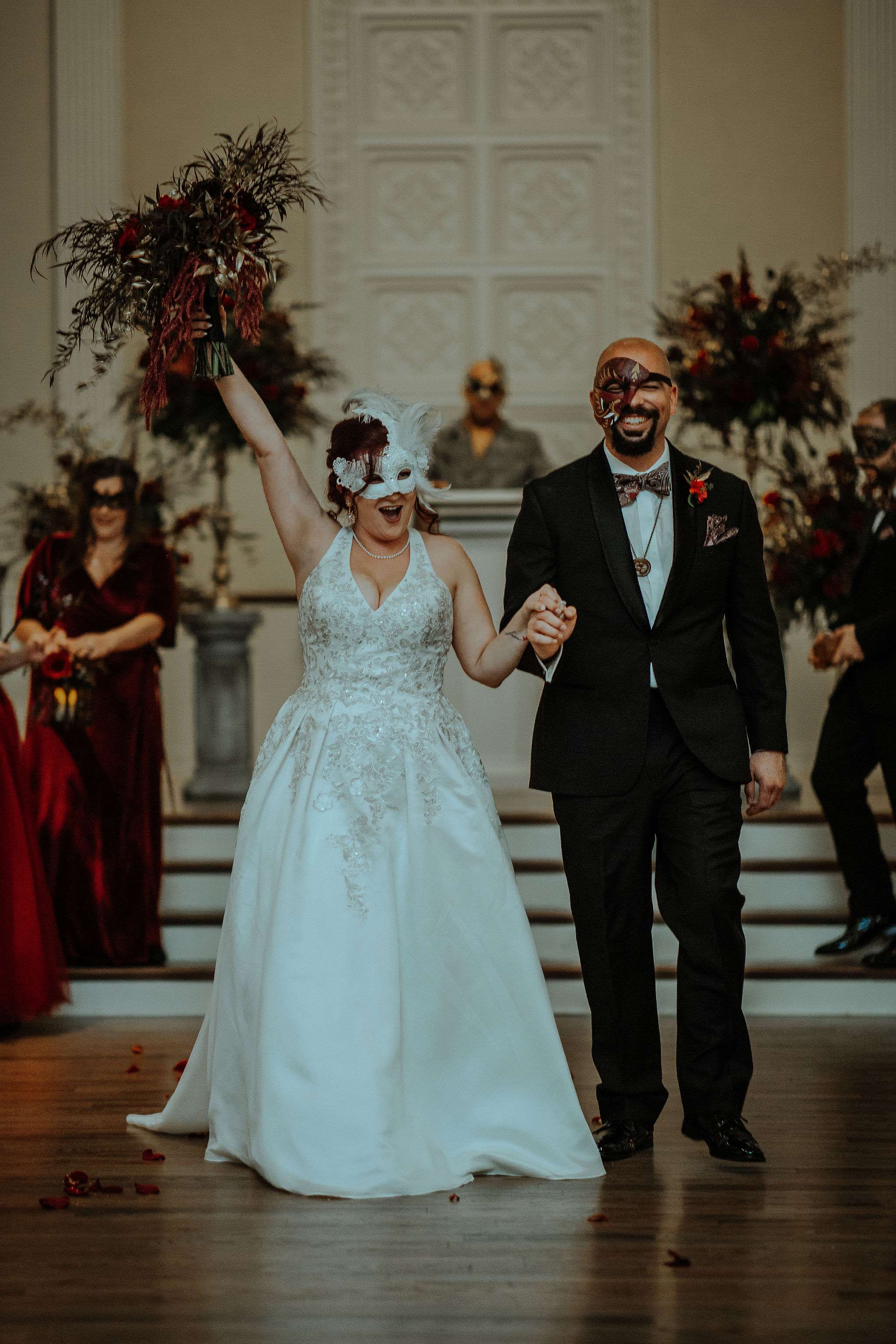 The couple's biggest expense was the food; as big foodies, they knew that this was an area that they wanted to splurge on. In fact, they were gutted that Covid robbed them of being able to do any of the tasting sessions, arguably the best part of any usual wedding planning experience.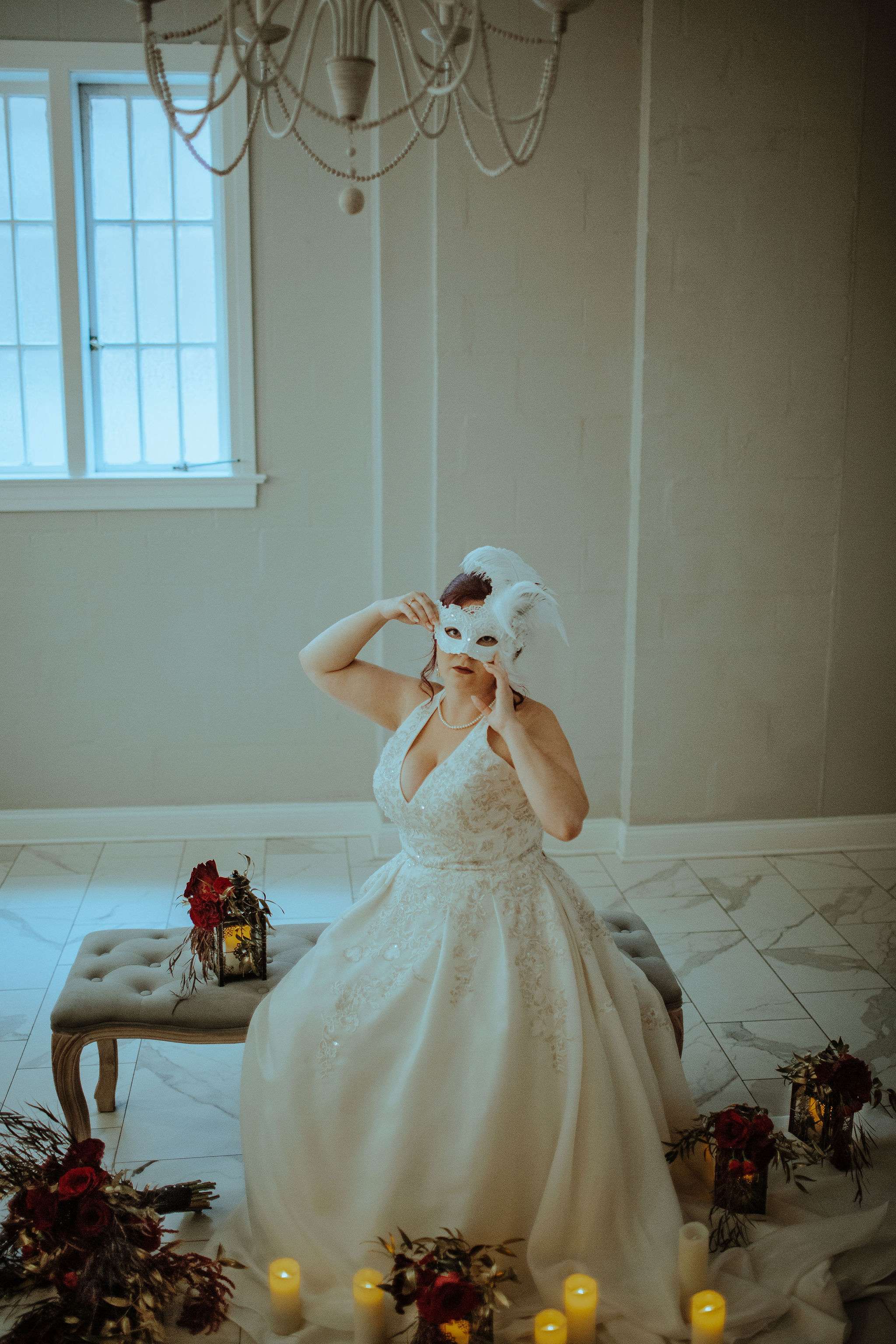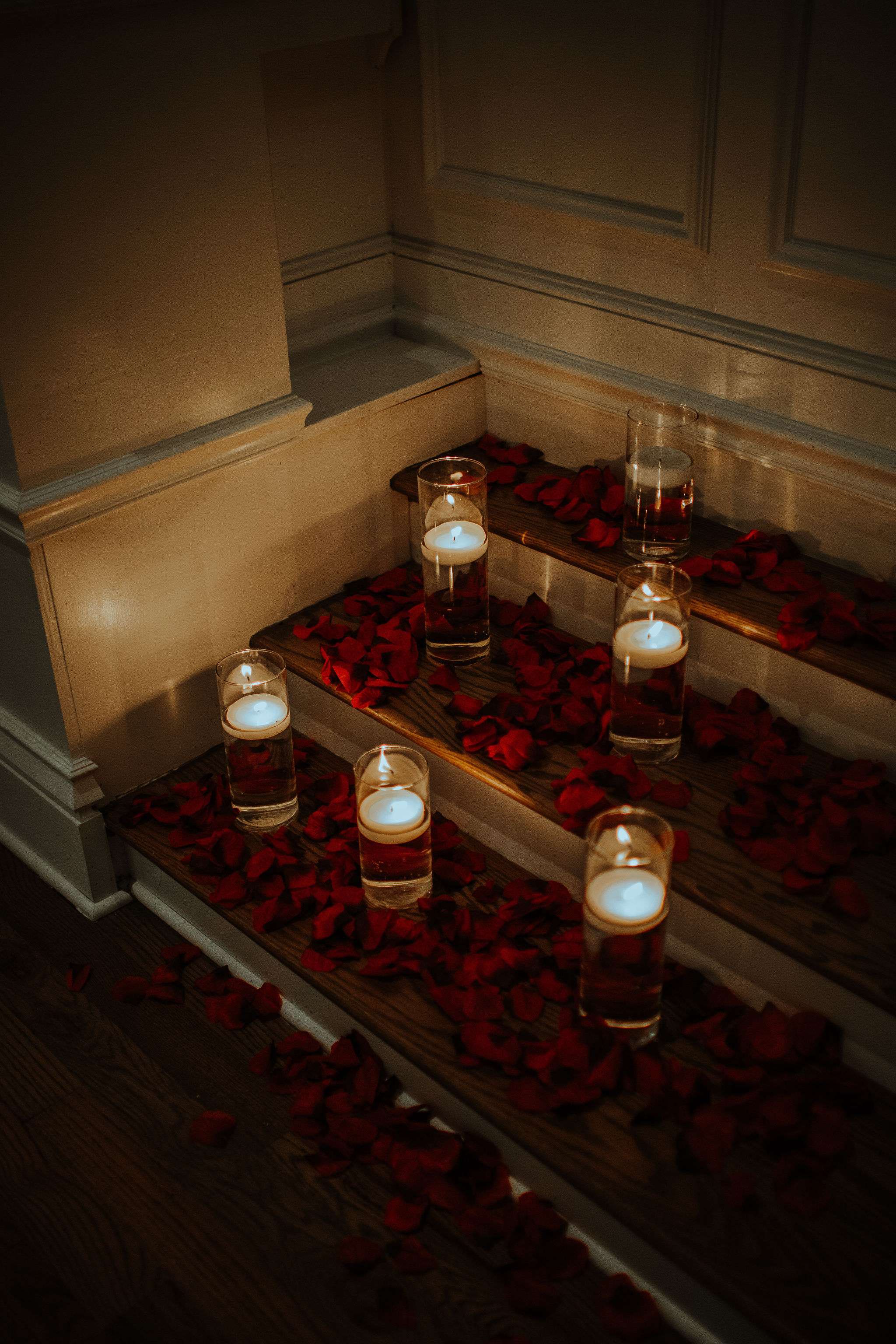 Their advice to future couples is to check your budget; be realistic about it and wary of the fact that it is so easy to go over. They also wish that they'd taken time off after the wedding instead of beforehand, so that they could have had a chance to step back and take everything in once it was all over. "While it would hurt our pockets, however, we would 100% go back and relive the experience again," the couple concluded.