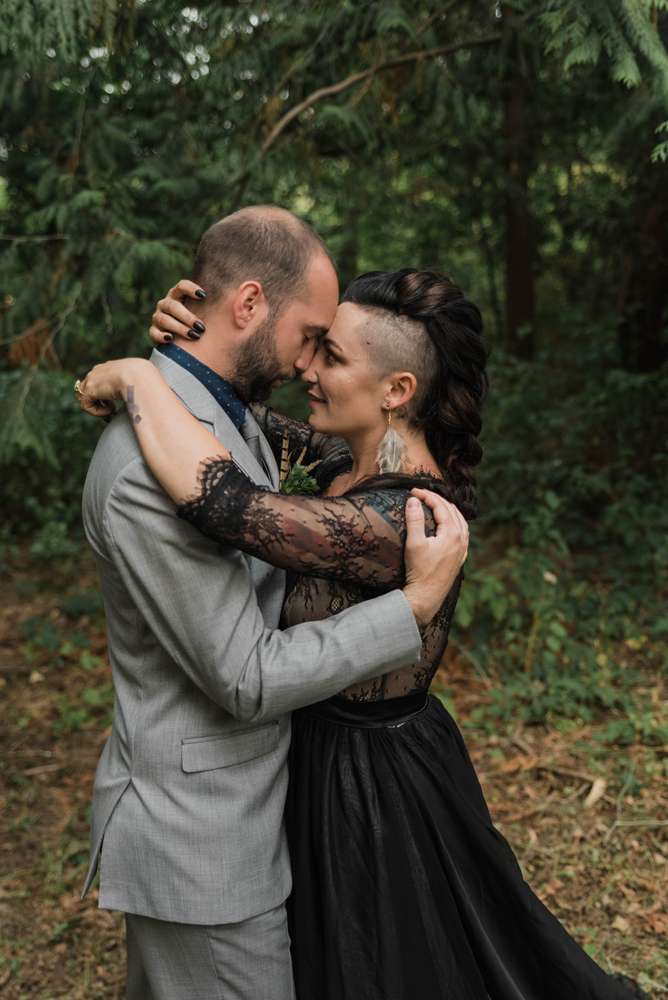 Maeg and Rob describe themselves as 'non-traditional humans', which I think is a lovely intro to their wedding, held on their own farm in Washington. Their total budget was $5000.
"We drew our inspiration from our farm and the years that we have spent here," Maeg explains. "Instead of putting our money into a venue we'd only use for a couple of hours, we opted to put money back into the property where we'll spend the rest of our lives."
It was a truly personal affair, with only 45 guests. Their close friend became ordained just so he could be the officiant, and Maeg's nine-year-old son escorted her down the aisle. One of her dogs also ended up walking her down the aisle too! "Our matted old rescue farm dog wouldn't leave my side all day. We have four dogs and planned to contain them during the event, but this little guy lost his shit when we tried to put him inside so he ended up in our photos and escorting me for the evening!"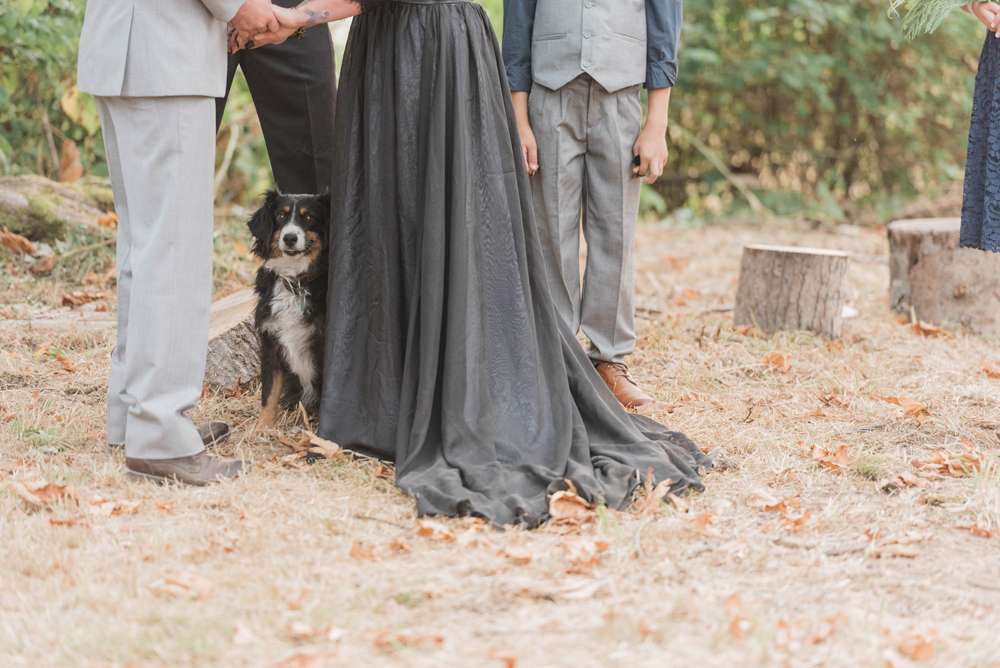 Maeg and Rob also did loads of DIY projects for their wedding day. The tables and benches, games, bar and pie display were all created by the couple. Maeg also made the bouquets and boutonnieres, which were flower-free. Instead, they were artfully arranged using foliage and feathers. Maeg wore feather earrings from Etsy to tie it all together.
Speaking of Maeg's amazing bridal outfit, she wore a black lace dress with a plunging neckline from The Faded Sunflower. Her hair was worn in a thick plait tumbling down her back.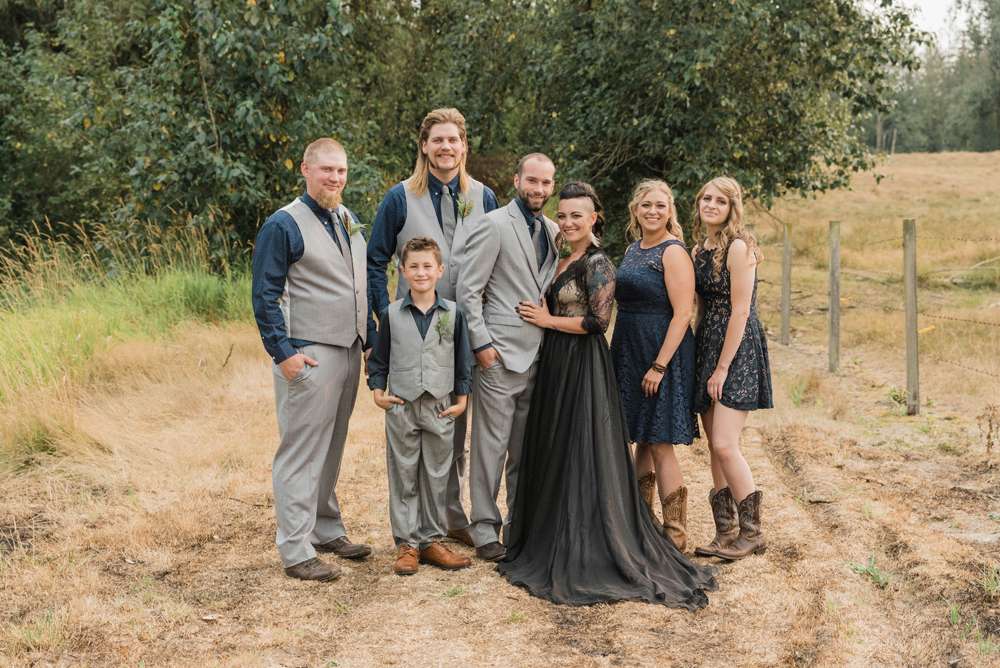 After their ceremony, they laid out trestle tables in the open underneath some fabric-wrapped frames with pretty floral arrangements on each table. The happy couplehad smoked 60lb of meat for the dinner and instead of a cake, they had pies from Barb's Pies and Pastries (i'm salivating!) In the place of dancing, they had lawn games. Their 'guest book' was a log slab that they're going to make into a table – as you do!
When asked for advice for other couples, they said "Take it one thing at a time. There's never going to be a perfect time, so take the leap. Lastly, do what YOU want, be flexible stay sober so you remember all of the beautiful little details."