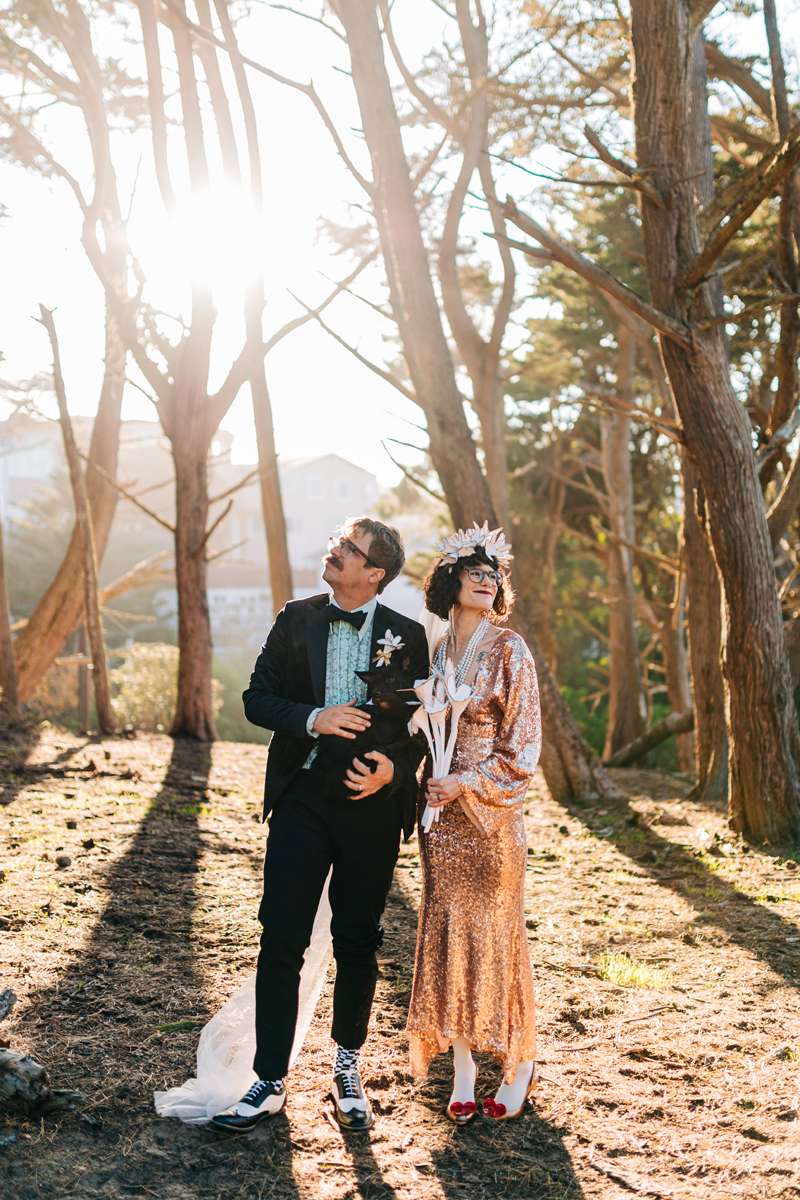 When an engagement shoot brings this much joy, you just know their wedding is going to be all kinds of incredible. Sofia and TJ, who met at a house party and then found each other online afterwards (truth time: it was TJ who did the stalking!) are both musicians and are actually getting married TODAY!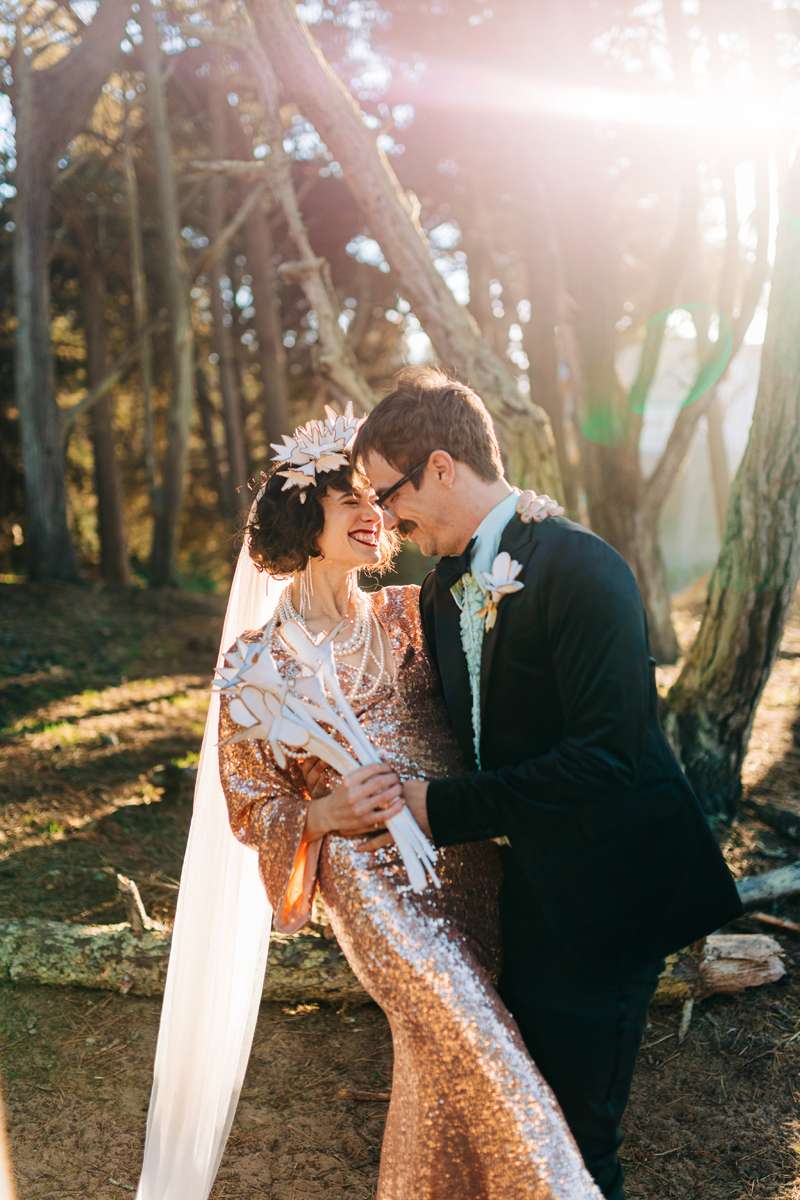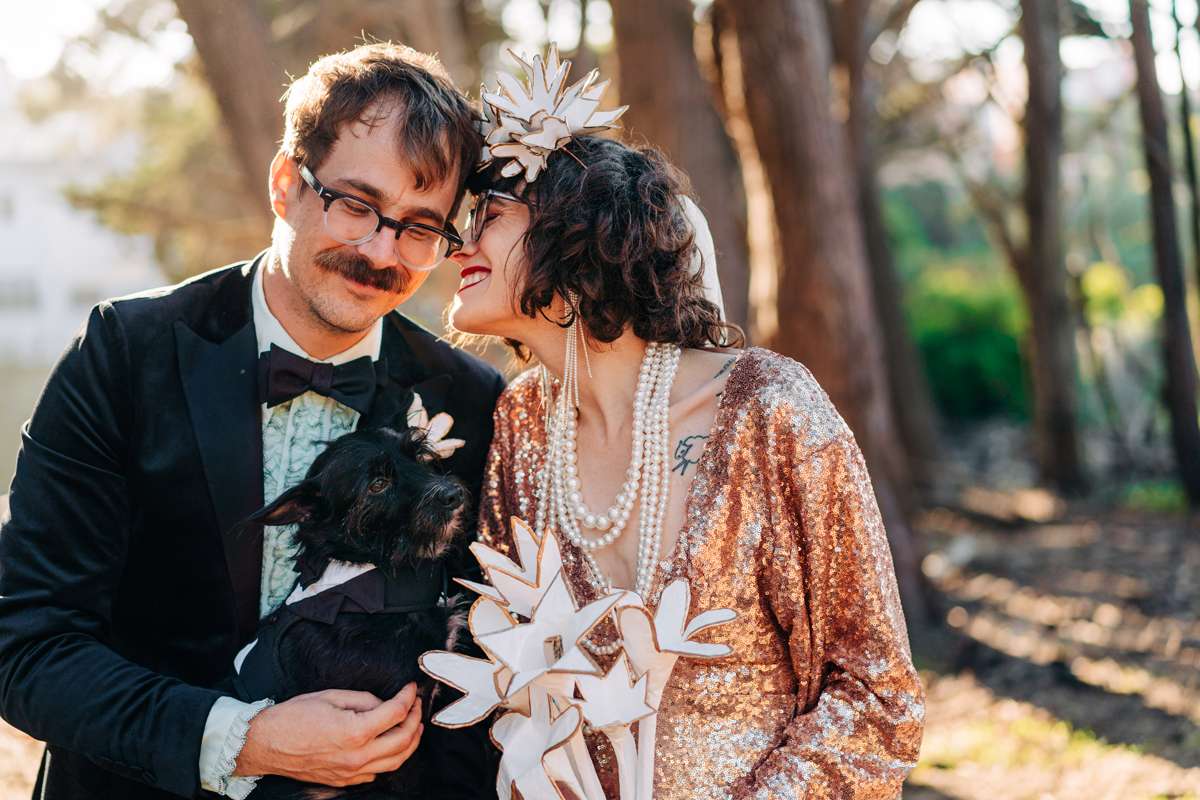 "It turned out we had been playing in the same circle for years, we even went to the same little beach town college, just a few years apart", the bride-to-be told us. "I remember telling my best friend about him, and she said, 'Oh I remember him! What a hunk, always walking around in those little red shorts.' TJ invited me to meet him at a beach in Alameda – he had a chess board sticking out of the tote bag he was carrying over his shoulder when I arrived, I had a Scrabble board sticking out of mine. And just like that, I started falling in love."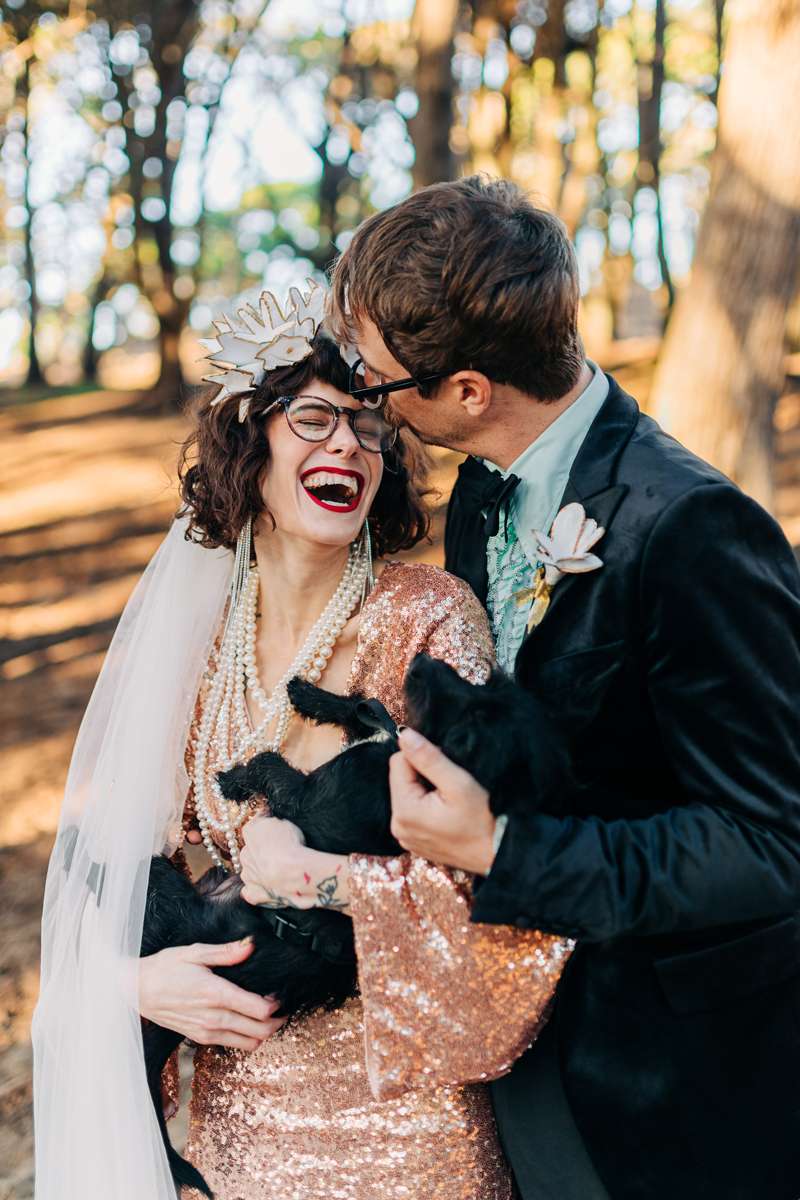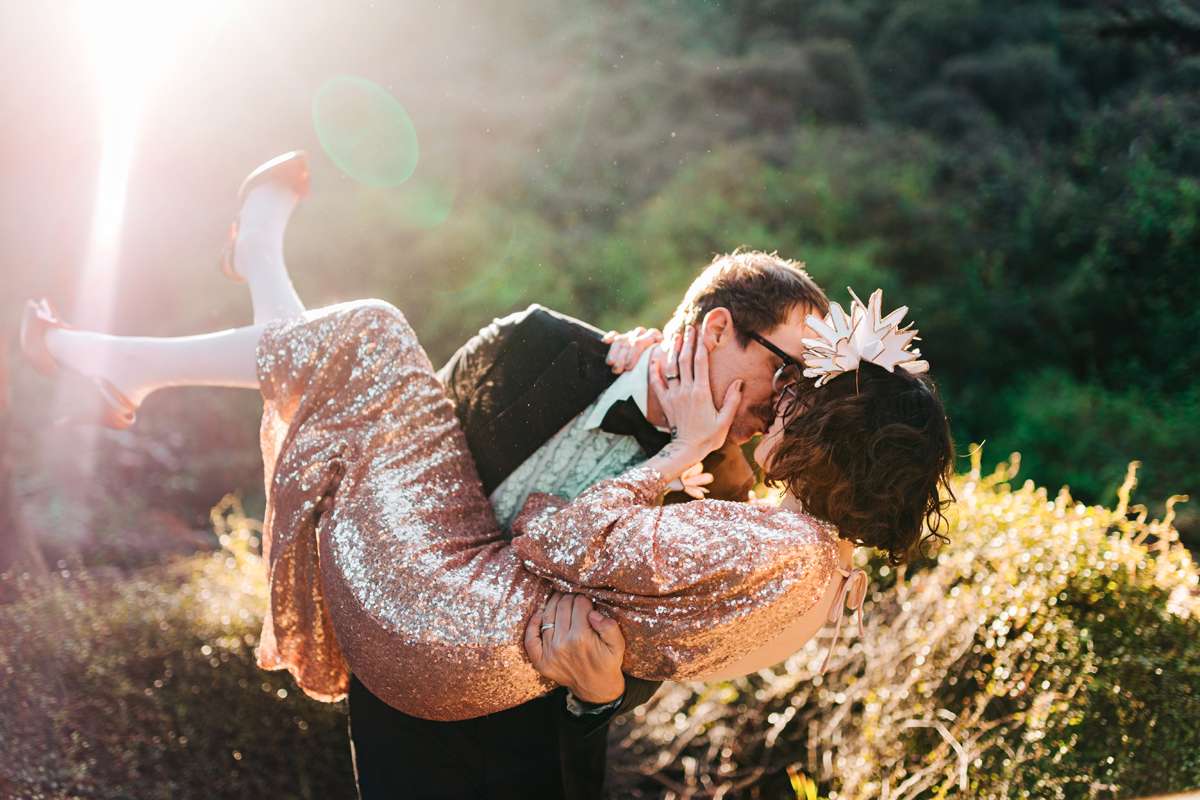 TJ invited Sofia over to his house to play music, and she didn't leave for four months! They started a band together and called it Worst Birthday. "It's how we told the stories of ourselves, how we communicated ideas and values, how we shared our strengths and vulnerabilities, how we showed curiosity and told jokes, how we learned how to fail and grow with each other. I first learned how I felt about TJ from the lyrics of a song I sang to him, about him, accompanied by him. The words didn't really matter though, we could both tell by the way I was singing, I was falling in love."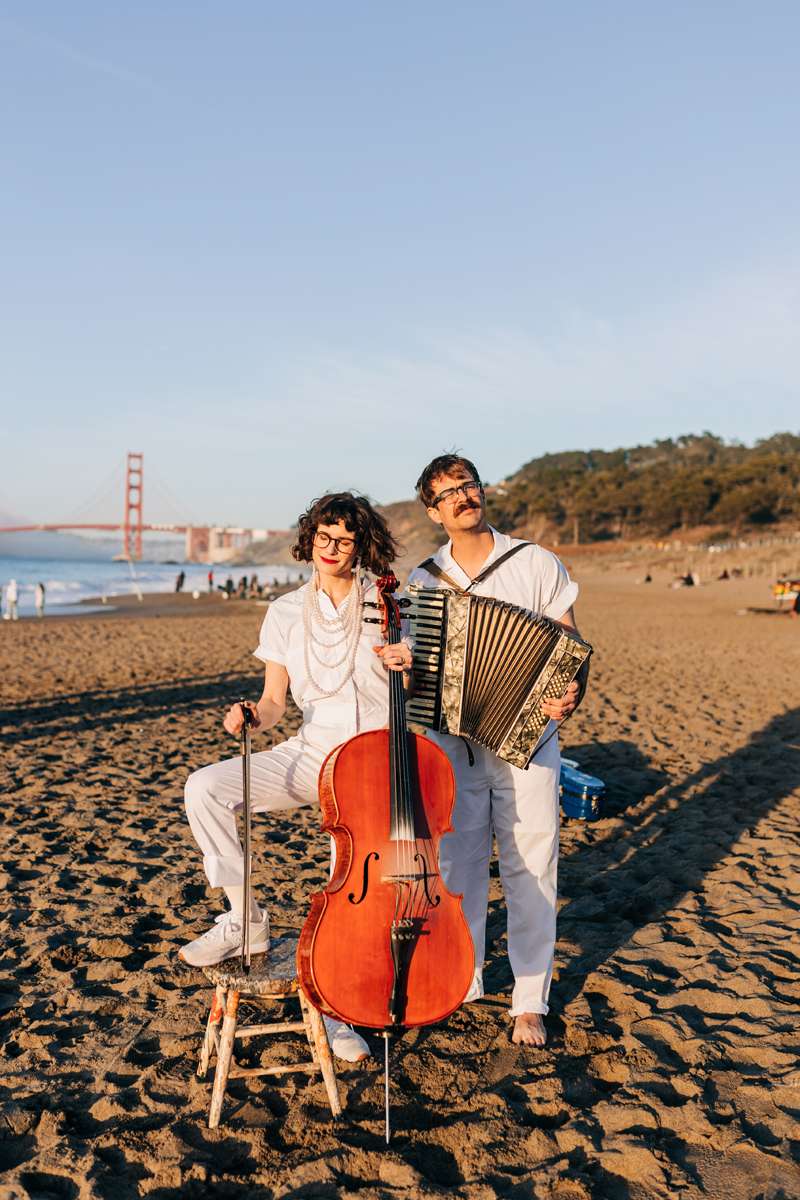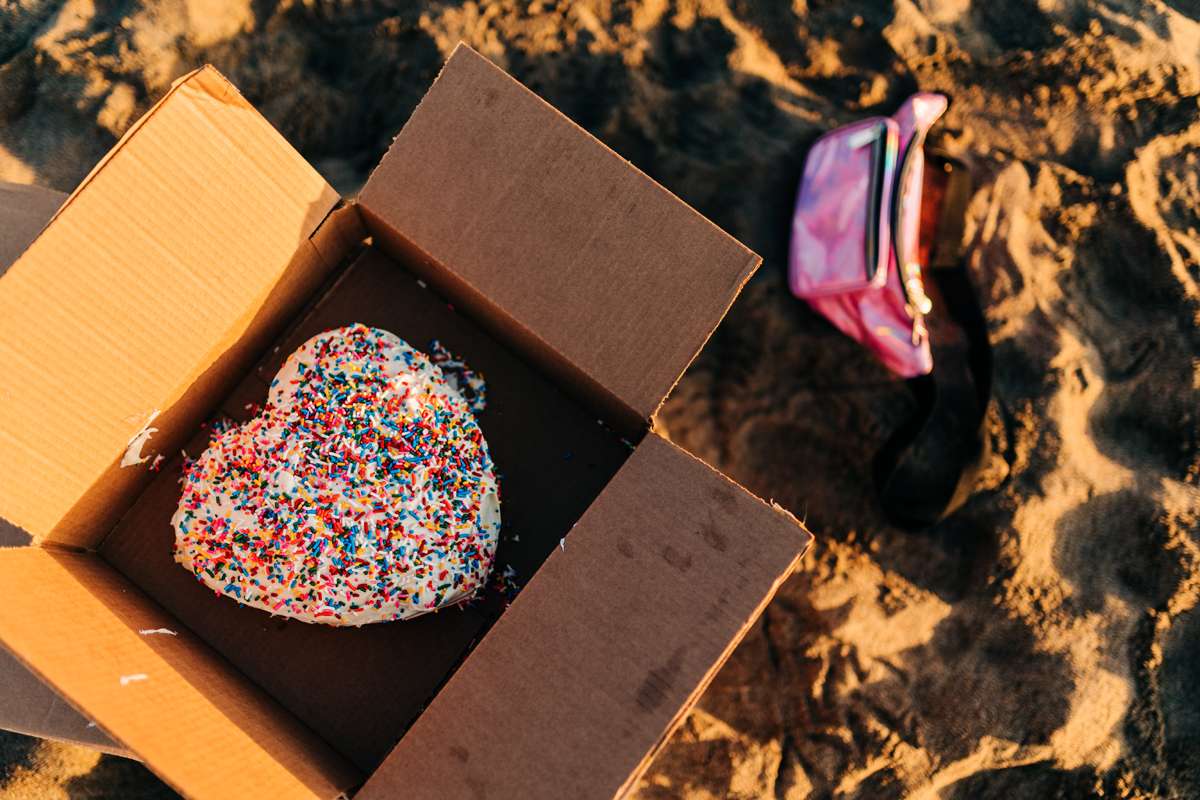 They dated briefly, but then broke up. However, through music, their friendship remained. Six years later, seeing each other though breakups, band breakups, lost dogs and mean lovers, these best friends admitted they were still in love with each other. "Within three months we were living together and engaged to be married", said Sofia. "I proposed to TJ while drunk on mescal in the bathtub, watching Alien. The next day he made me promise it was real. None of our friends were surprised."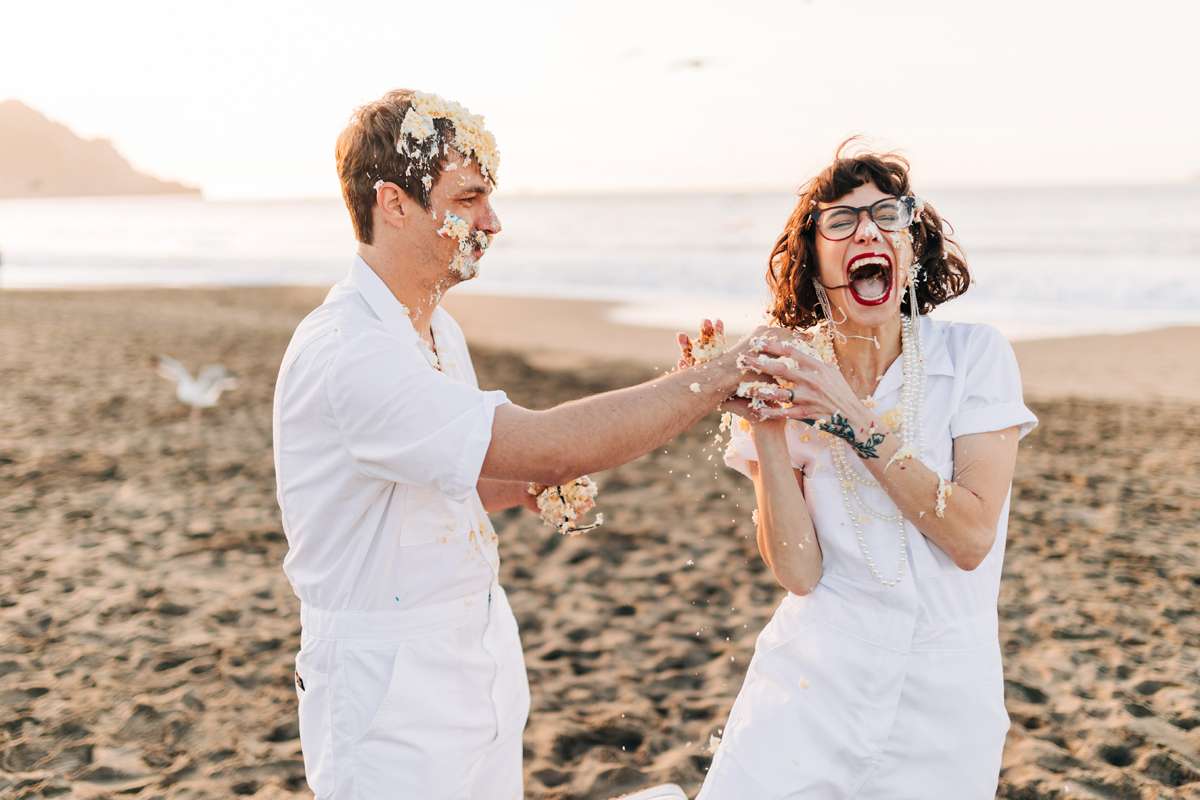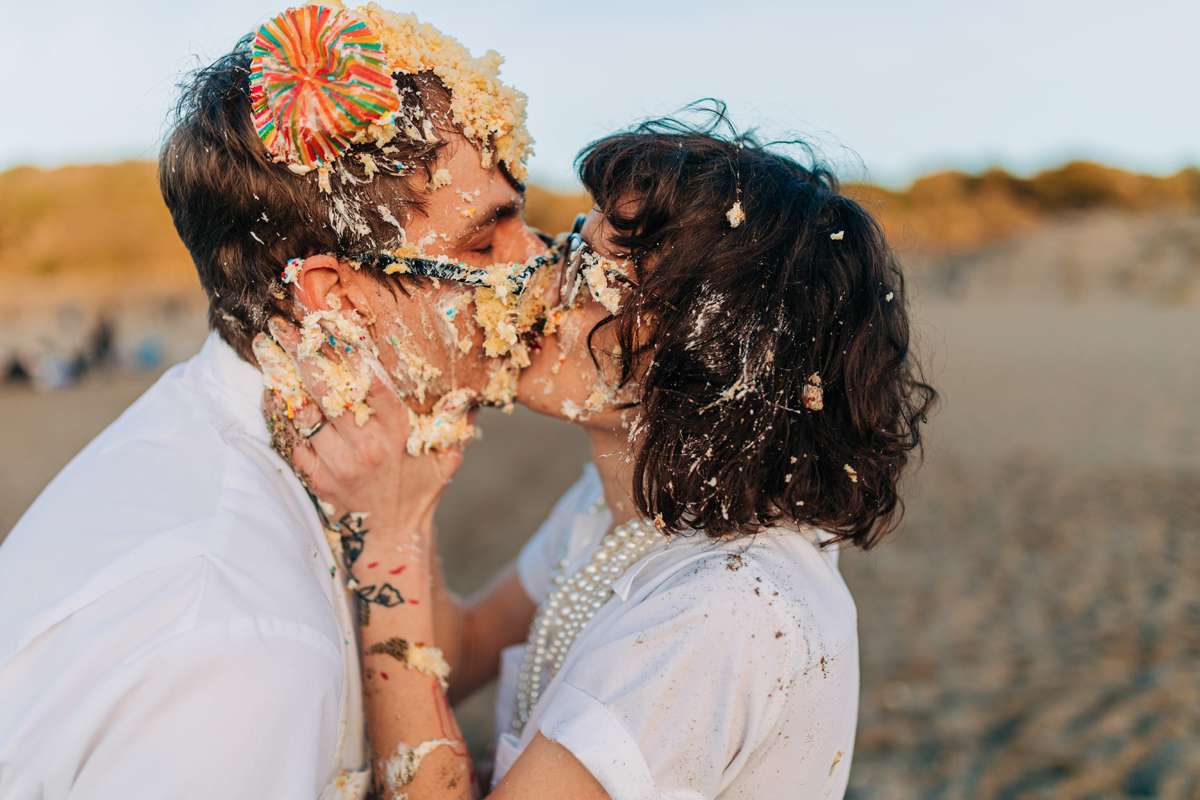 "TJ and I are one of the many unfortunate couples who had to change their wedding plans due to COVID. We thought long and hard about cancelling, changing the date, waiting it out… But staring down the barrel of a global pandemic, with so much unknown ahead of us, it seems more important than ever to make this commitment now, to walk hand-in-hand into the leviathan. Our original idea, before the pandemic, was to elope in Las Vegas but COVID took that option out of the running. After almost giving up several times, we decided to plan a tiny wedding/ big elopement in a farmhouse not too far from where we both went to college in Santa Cruz. We decided to keep the guest list extremely small, to ensure the safety of our guests as much as possible. For the same reason, and also to save money, we decided not to hire any vendors except a photographer. Our wedding date is March 27, 2021."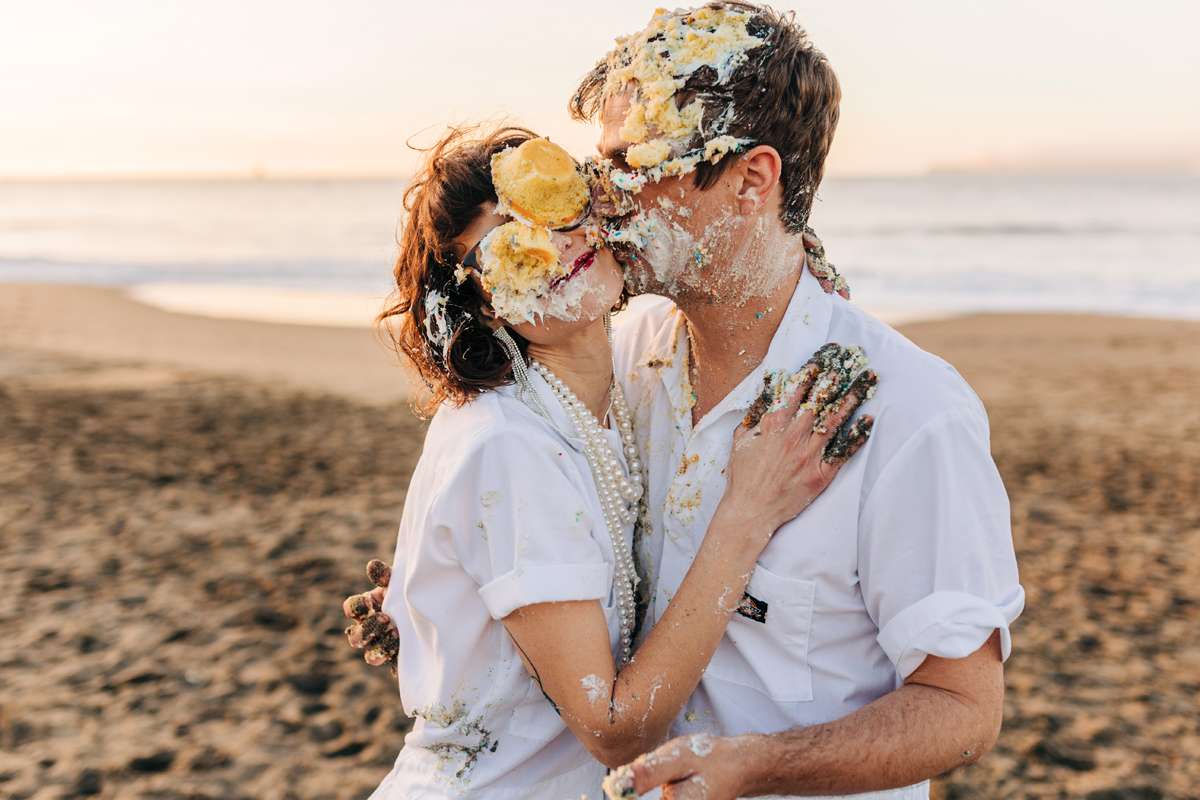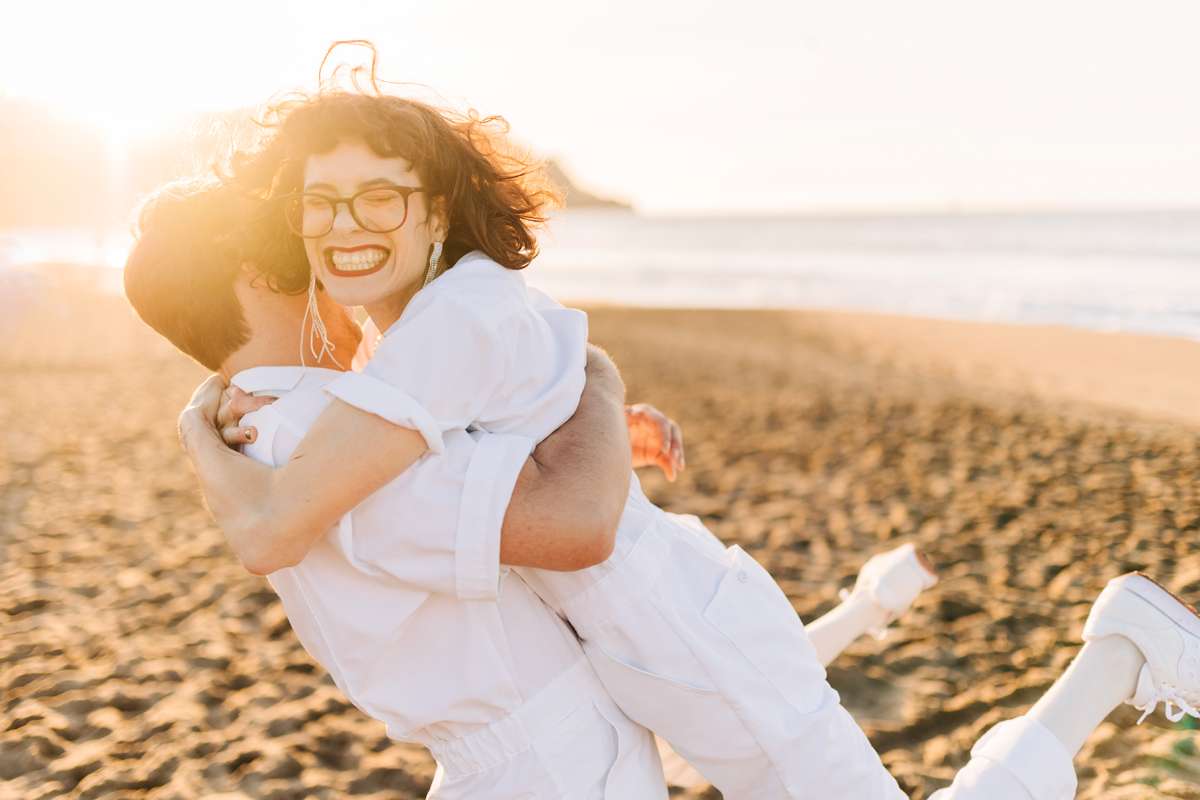 Happy wedding day Sofia and TJ. We loved hearing about your love story and we just know you're going to have the most magical day ever. We can't wait to see the photos!