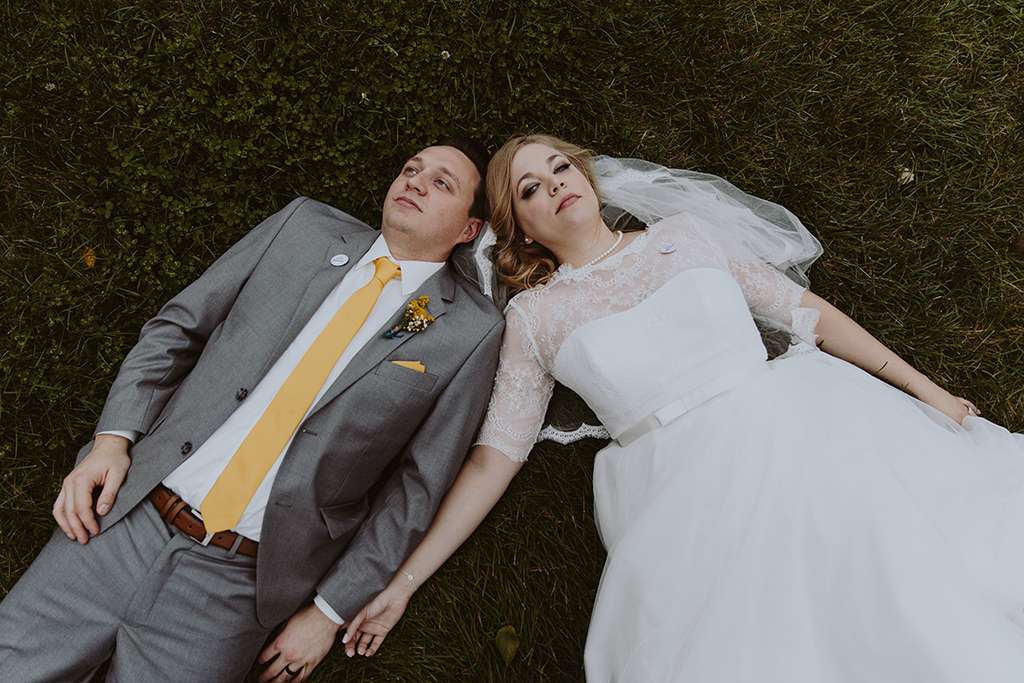 Mary and Benton chose a Beatles themed wedding because, well, who doesn't love the Beatles?! They are both graphic designers by trade, so details are super important to them. They went to town with thinking of all the little touches they could make for their Beatlemania themed wedding; they designed all their own stationery – from their concert style invites to their Yellow Submarine themed orders of service, record style save the dates (complete with personalised album covers!) and ticket stump style RSVPs.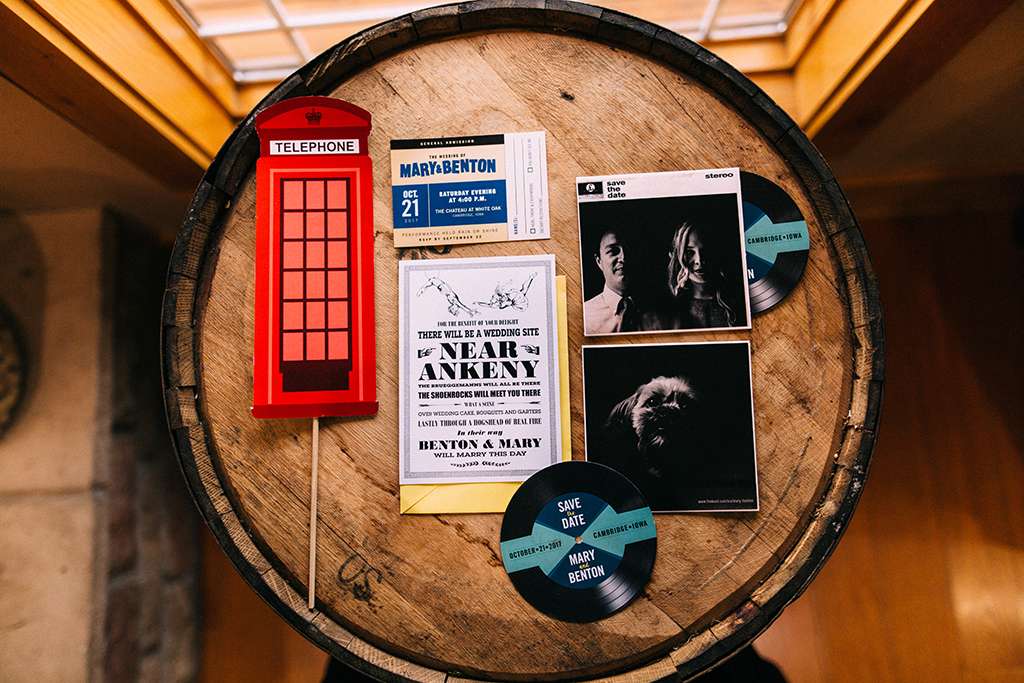 They had Beatles artwork for table names, and band member figurines for cake toppers. They decorated their reception venue with more Beatles cover artwork, and even brought Abbey Road to Minnesota by printing a giant poster to use as a photo booth backdrop. Instead of traditional wedding cake, they chose strawberry cheesecake. They used the colour yellow throughout – shoes, ties and flowers, which is a great way of keeping it on theme but doing so as a subtle nod.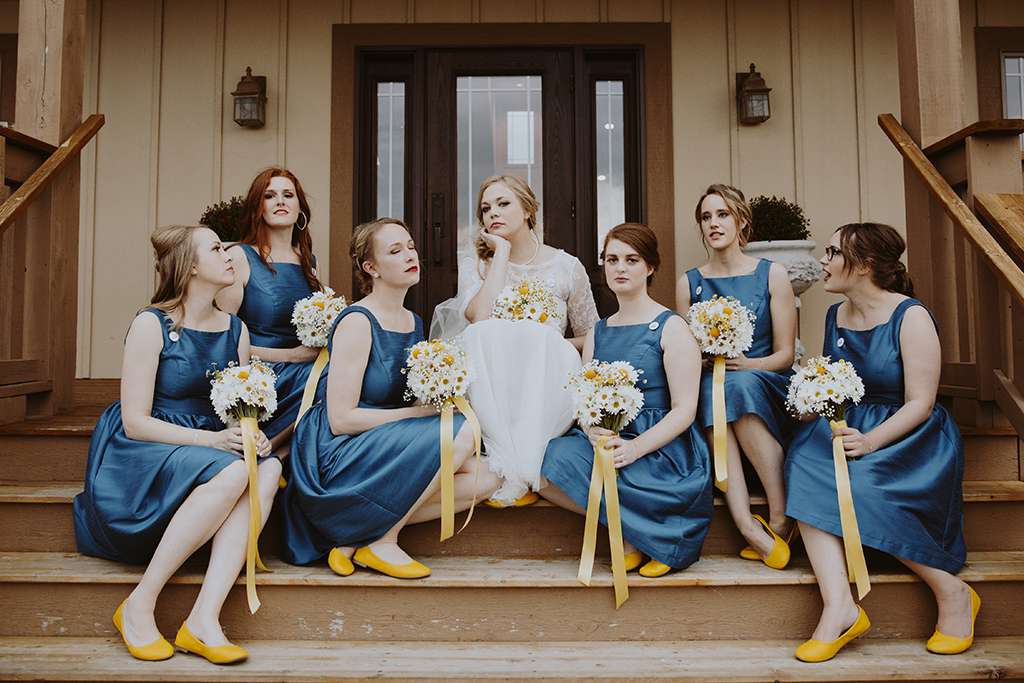 Their big day was held from start to finish at The Chateau, White Oak, and they risked having their ceremony outside, which made Mary super nervous in the run up. On the day it was cloudy, but when Here Comes The Sun started playing, the sun came out, just for them. It couldn't have been more perfect!
They couldn't have a Beatles themed wedding without a Beatles tribute band, which this was one of their biggest expenses – alongside venue and photography – but so worth it for the couple. "People still talk about how amazing it was and how it was the best/most fun wedding they've ever been to," said Mary. "It probably helped that our guests went through the booze so fast my parents had to put down for another keg last minute!"
"Don't be afraid to have a themed wedding if you want to," Mary advises other brides. "By using little nods to the theme here and there, you can keep it subtle and classy instead of too cheesy. It's also a great way to make sure the groom is included in the preparations – I don't think Benton would have got half as involved if we'd had a traditional day!"
"Also as soon as you're engaged, start saving. Our big wedding was super fun and people still talk about how amazing it was and how it was the best and most fun wedding they've
ever been to!"