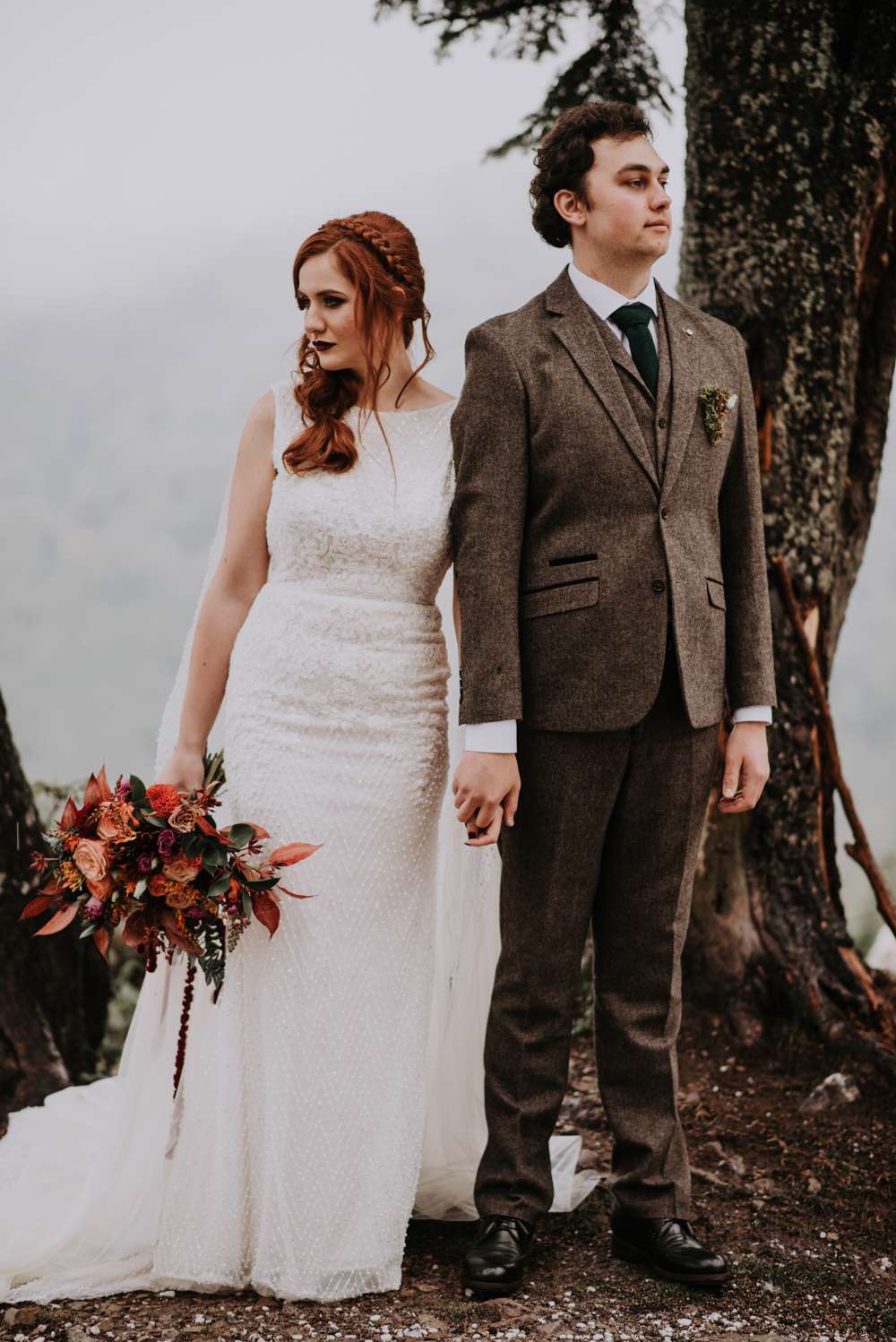 Diana and Vlad's wedding was an actual dreamland, and I don't think you're prepared for what your eyes are about to feast upon. They had three parts to their wedding and each was as incredible as the last: first, their gothic Romanian city hall wedding; a week later, their "Harry Potter in the mountains" themed reception; and finally an after-wedding photo session in Ireland, where they now live. It is just delicious from start to finish.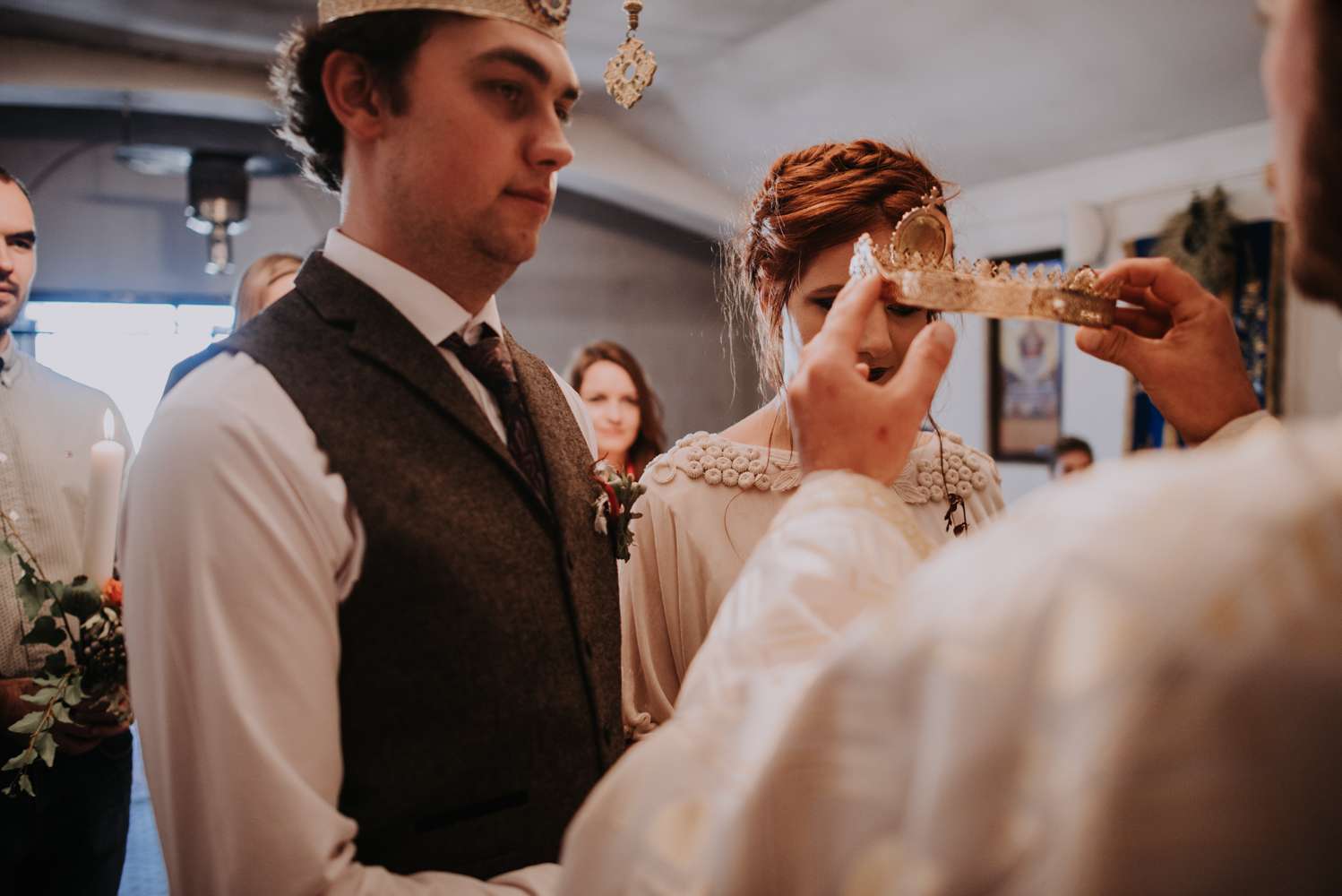 Their church service and civil bit took place a week before the main reception, giving guests a chance to enjoy a weekend in the mountains – it was important to Diana and Vlad to pay for their guests' accommodation, so that they didn't have to worry about their journey home which would have been at least two hours, if not more!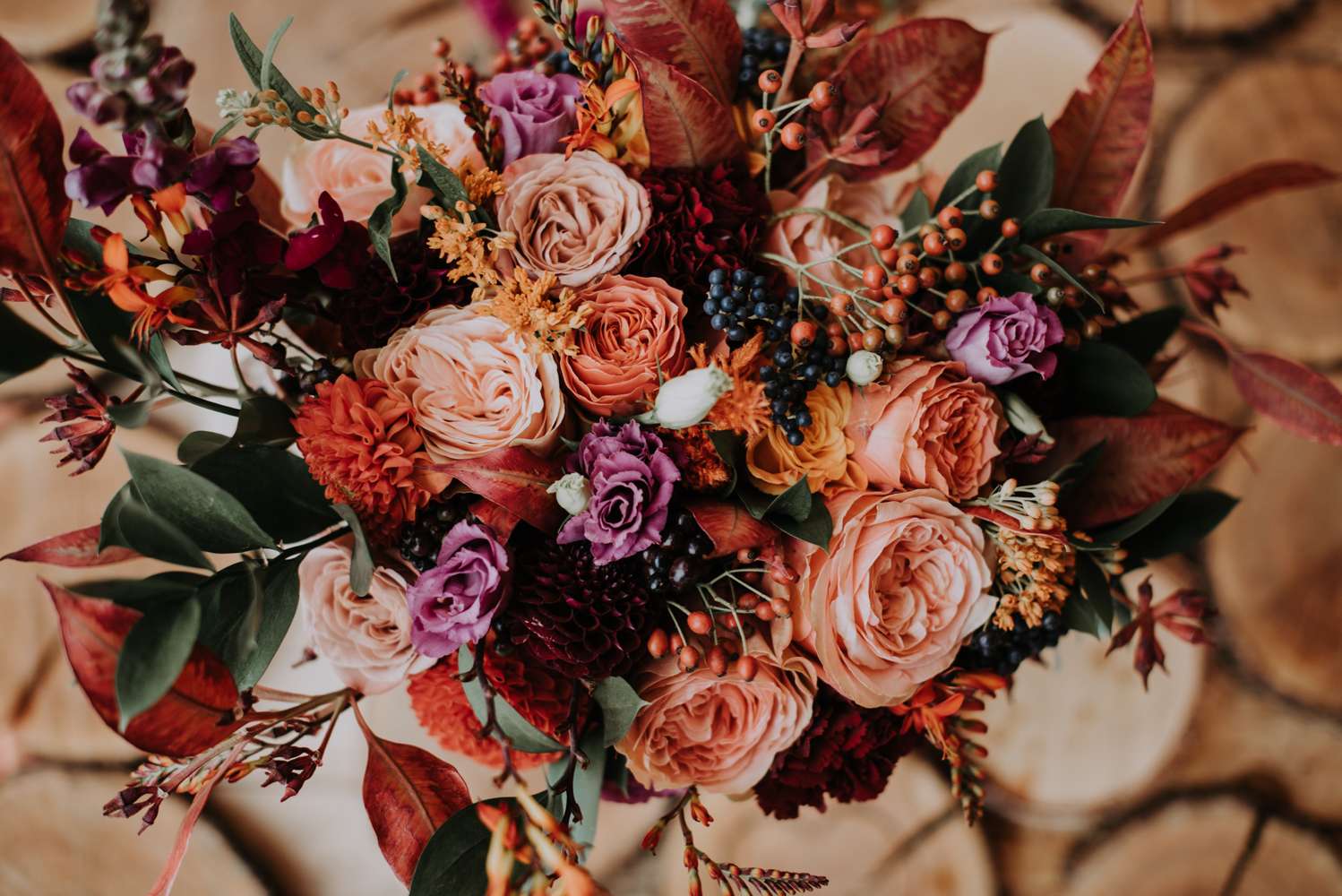 "The ceremony was all about autumn details," Diana explains. "I made the bouquet out of autumnal colours and foliage; Vlad's boutonniere had peppers in it, and my dress had grapes on it. It was a vintage velvet dress that used to belong to my mum, which my grandma hand-sewed macrame details onto." The detail is insane, and so beautiful – plus, it looks so elegant with the crown (I think every wedding should have a crown, don't you?)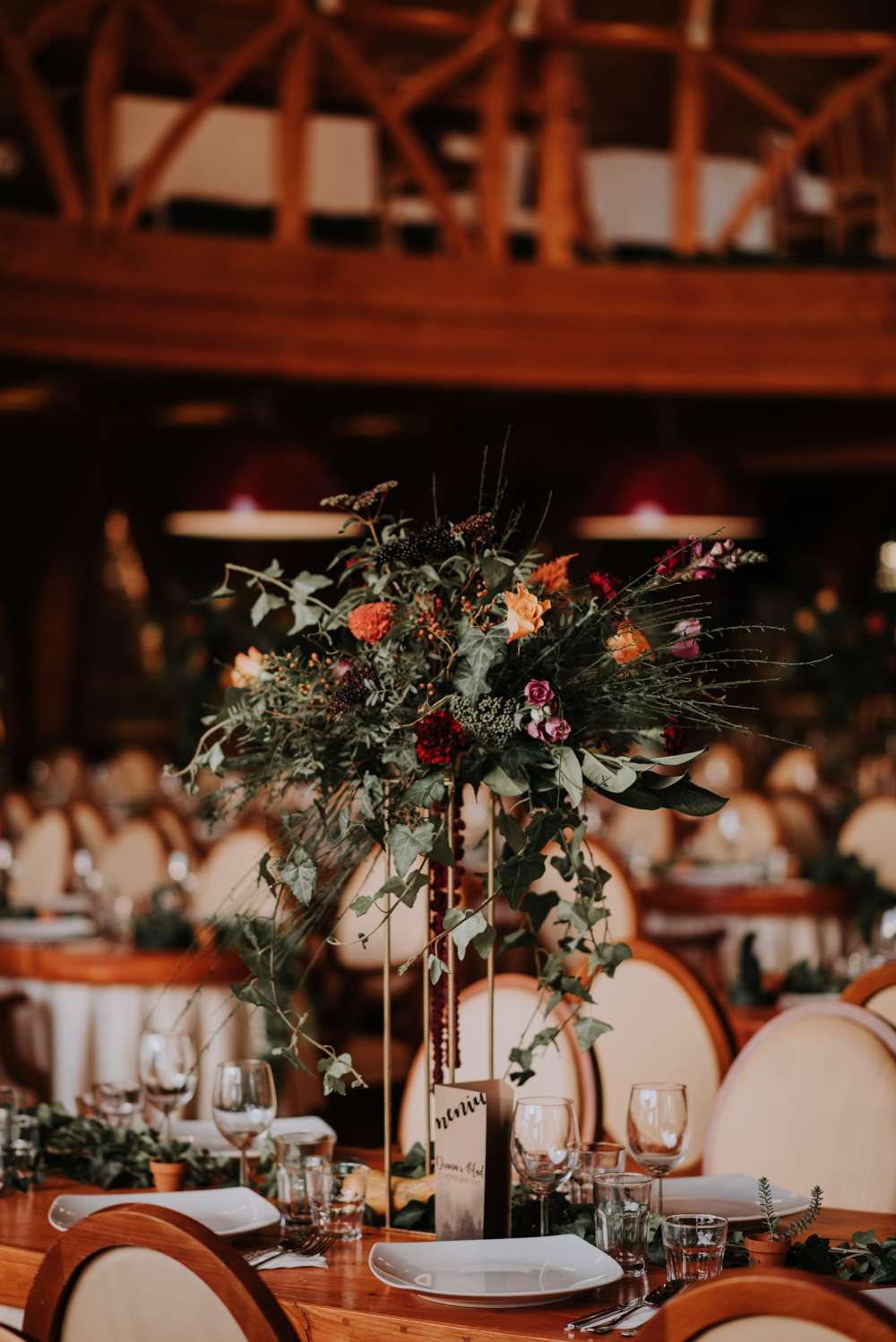 Then came their reception. Their venue, Seasons Club in Vartop Winter Village, isn't technically a wedding venue, but everything looked absolutely incredible on the night – part wedding, part immersive theatre experience, part club night. "As I'm a Harry Potter fan and Vlad is a mountains fan, we thought we'd merge the ideas together, and it came out pretty wicked!" They had deep, autumnal tones and leafy foliage everywhere, making everything look totally grand and Hogswarts-esque. Even the breathtaking photos by Silviu Popovici Photographer look mystical, with gorgeous double exposure, shafts of natural light and delicious softness making them ethereal and weird in the BEST way.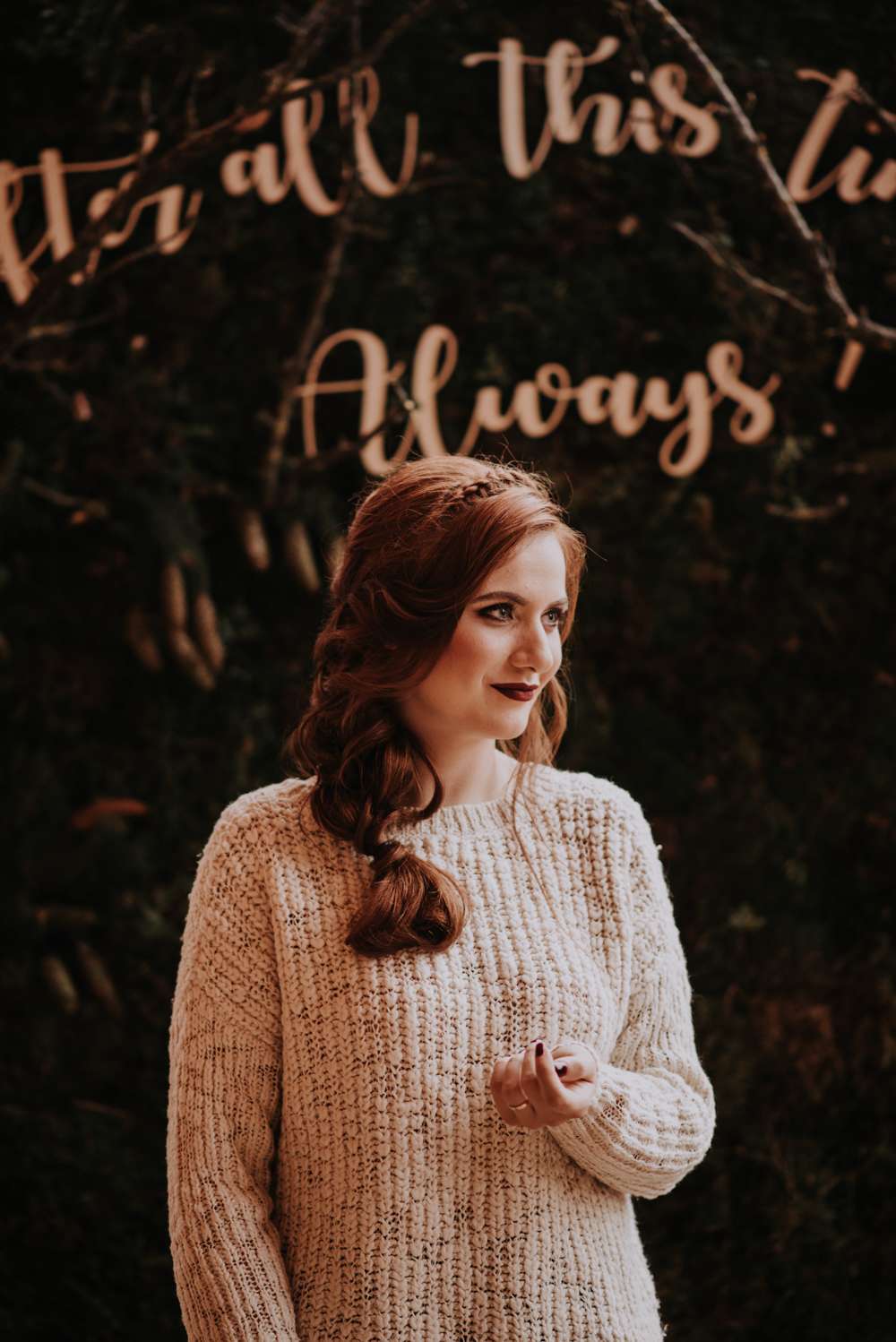 Their background of their photo booth bore the infamous Dumbledore and Snape quote "After all this time?" "Always", and the bridesmaids wore Harry Potter shirts. Diana and Vlad served up cream of pumpkin soup alongside platters and platters of Harry Potter inspired food that looked like they could have been plucked straight from the Great Hall itself.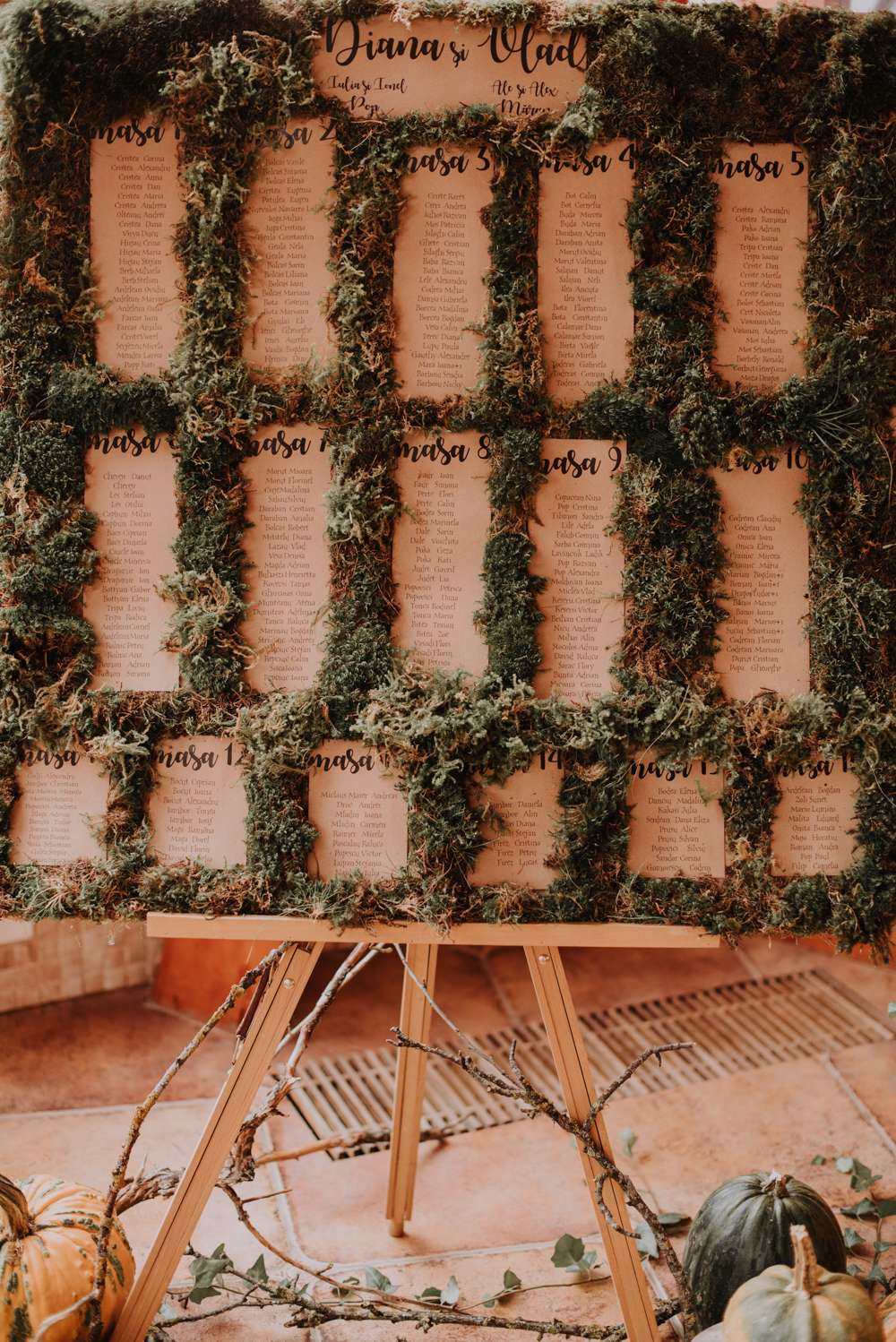 "The food was our biggest expense, because we Romanians eat a lot at weddings…" Diana continues (they had around 280 guests to feed!) Their favours were gift bottles filled with palinca (a spiced Romanian liqueur) disguised as potions. As if everything looking absolutely magical wasn't enough, they also had an actual magic show for their guests before the dancing commenced.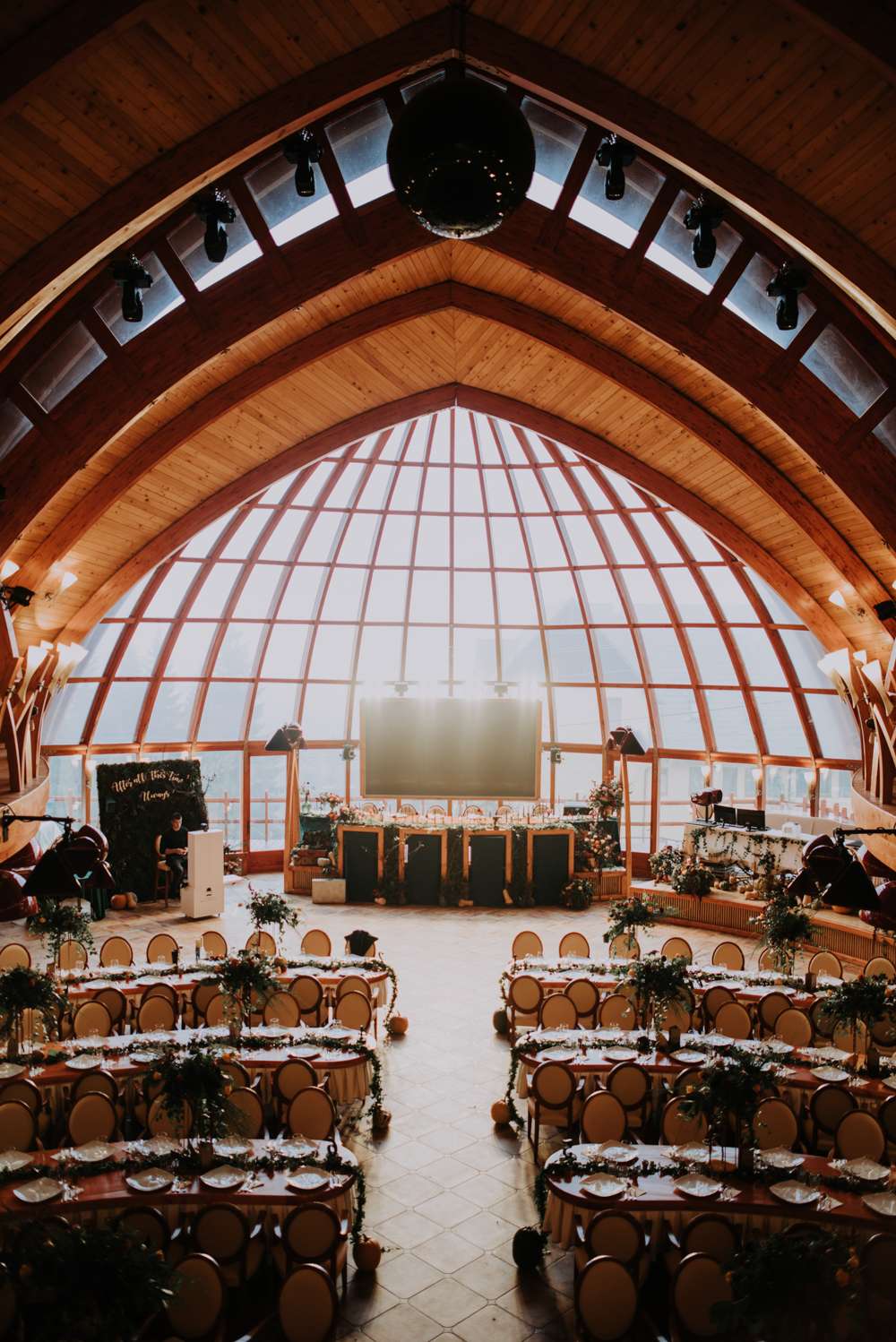 "Our favourite part of the wedding was the non-stop dancing, but we were totally unprepared for our first dance. After 1-2 minutes of slow dancing to 500 Miles, the Sleeping At Last version, the song changed to the Imagine Dragons version, and everybody started dancing with us. We asked a couple of friends to join us before the reception, but then almost everybody got up and danced with us, literally non-stop – that was it!"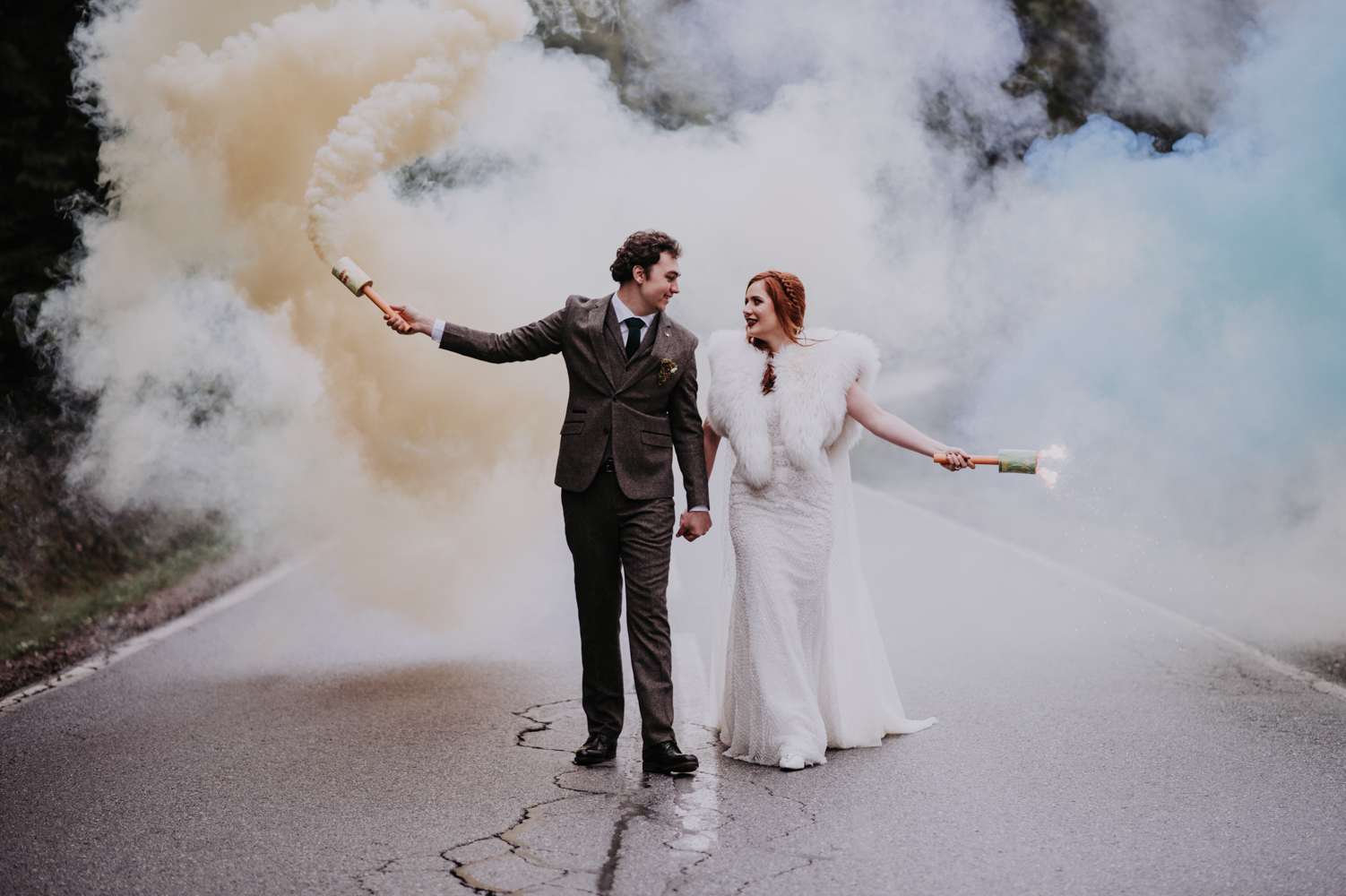 They took their wedding outfits for a final spin on a beach in Ireland, where they now live, after the big day. Diana wore her beaded Romana G. Urmanczy dress with a fur stole she fashioned from a IKEA throw (yep, you read that right!) – is there anything this woman can't do?!
"We loved wedding planning as we were 100% involved in it (both of us)," Diana concluded, "and it was a confirmation, again, that we are a great team! We are creative people and we love having fun, so that reflected on our special day(s)."
Will we love this wedding forever?
…Always.