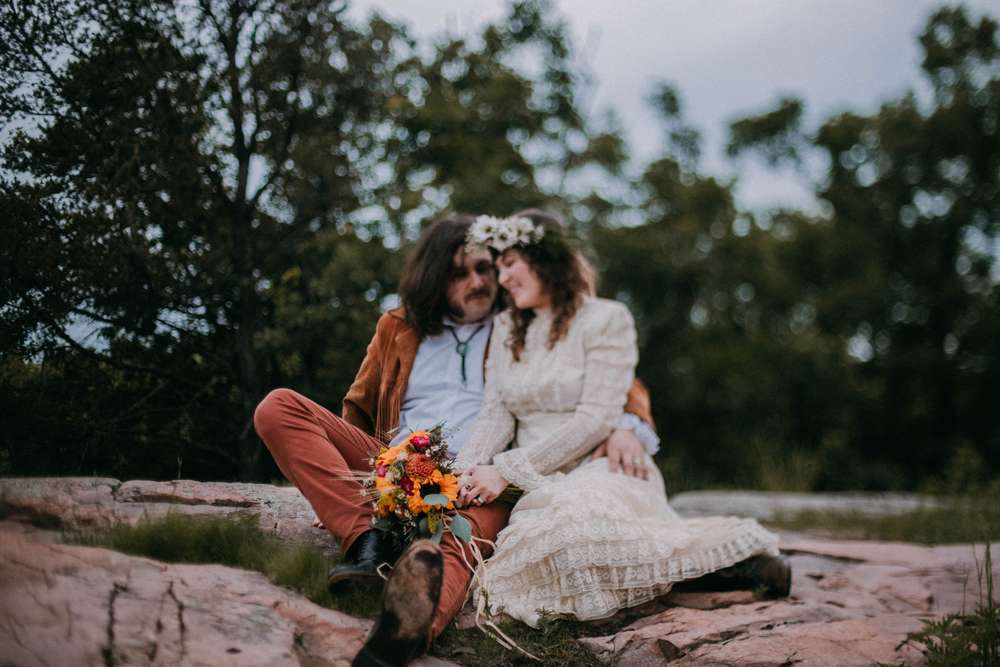 If the idea of sacking off the guest list and avoiding the extra stress, drama and expense of a big wedding sounds appealing then you've probably already considered eloping. Even if you're planning a low key or small wedding and you just want to do things entirely on your own terms, this article is for you.
1. Do it for the right reasons
It's all very well and good wanting to elope because you think it's the 'easier' option but I'd caution you doing this just because you're feeling stressed out about wedding planning. It could lead to you regretting it in the long run. Saving money, keeping things intimate or avoiding drama are all valid reasons to elope but be sure you've thought a lot about your decision and that it's what you both really want, rather than it being a knee-jerk reaction to how you're feeling at this very moment.
2. Stop feeling guilty!
A lot of couples feel twangs of guilt about not involving their friends and family in their wedding, but so long as you're following my first point there's no need to! You don't have to justify your decision to anyone else but yourselves, and remember, you can always have a party without the extra pressure when you get home.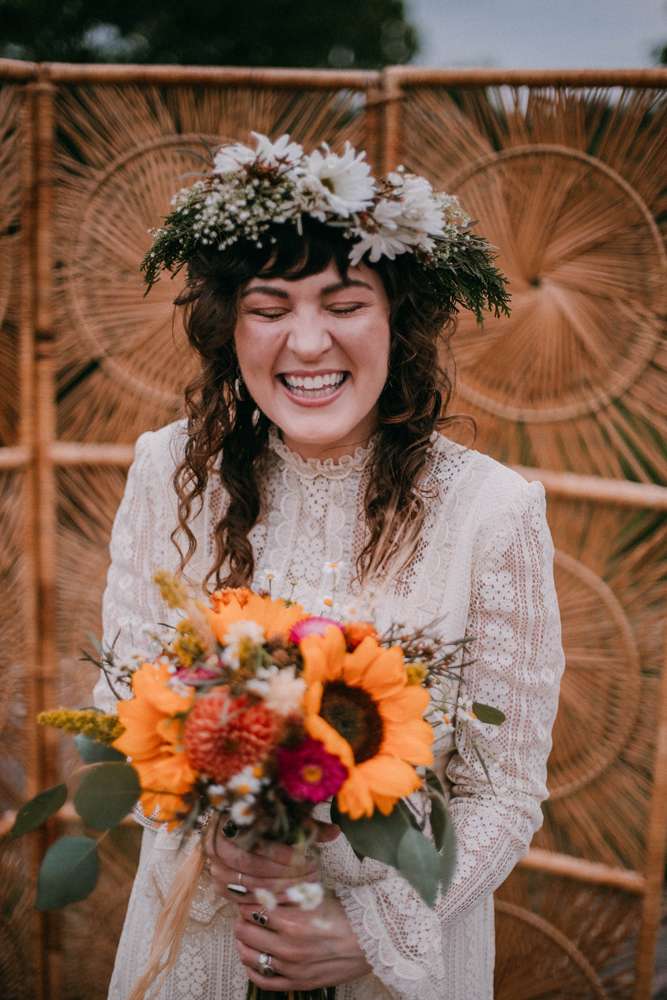 3. Have a plan for telling people 
You may decide to throw a big party to let everyone now you've eloped or even just casually tell your loved ones (in person!) and call it a day. But whatever you decide to do, its a good idea to have a plan, especially when it comes to parents. It would be the worst if they just found out via Facebook! Eloping and parents can be a particularly tricky thing to navigate but by having a proper idea of how you'll break the news, you can still make it a special moment for them too.
4. Remember the legalities
Just because you're running away and doing things on your own terms, doesn't mean you can avoid the legal stuff. If anything it's MORE important to make sure you understand how it all works as you won't have a wedding co-coordinator or venue with wedding experience to talk you though it.
If you're eloping abroad make sure you speak to your local council to find out if there's anything you need to do when you get home to make sure your marriage is legally recognised.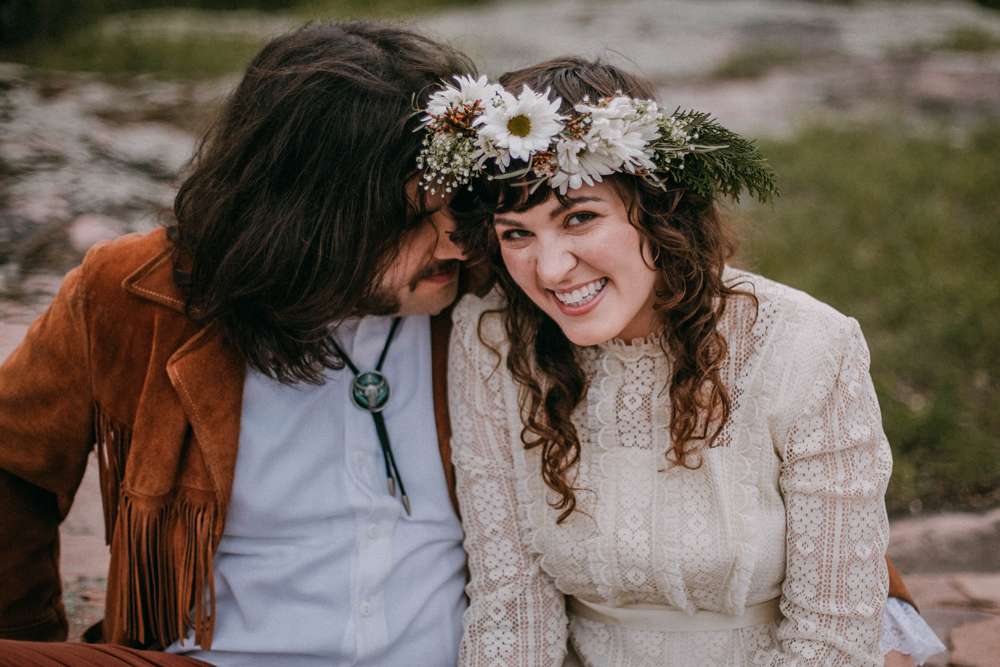 5. Book a GREAT photographer
This is something I always advise anyway, but in a way I think its even more important to have fantastic photographs to share with people if they weren't there to experience the day with you. Same goes for a videographer. If your budget stretches to it, book one. You won't regret it and you'll then be able to share your ceremony with the people that couldn't be there.
6. Treat yo'selves
Without 100 hungry mouths to feed, elopements generally end up costing way less than a 'normal' wedding. But just because you don't have lots of guests to impress and look after doesn't mean your day shouldn't be special.
Work out what your personal priorities are – maybe its the designer dress you've been lusting after, a post-wedding meal at a really fancy restaurant, or arriving at your ceremony spot by helicopter! Do whatever it is that will make your wedding day feel memorable to you. The amazing thing about eloping is that you literally only have to please yourselves so make sure that you do!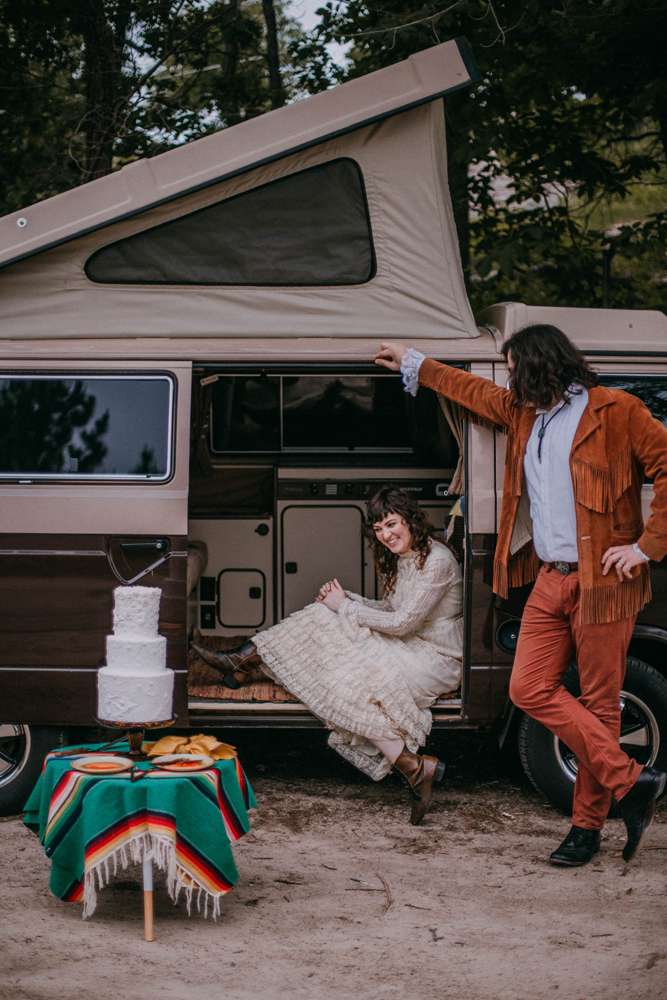 7. Still think about the timeline of the day
You might want your day to be super casual and laid back, but even if it's just going to be the two of you and a photographer, its still a good idea to have a plan of what you're doing and when. Once you've booked your ceremony time, think about how you want the rest of the day to play out. Think about when the light will be best for your photographs (your photographer will be able to advise you!) Without lots of socialising with guests to do there may be a lot of down time to fill.
8. Be OK with what you'll miss out on
Eloping is an amazing thing to do but there will be things you'll miss out on by doing it. That feeling of excitement as you get ready with your bridesmaids in the morning, the look on your parents' faces as they first see you in your dress, taking lots of silly photos and making memories with your guests… THE GIFTS (sad but true!) As I said at the start of this article, eloping is a beautiful, wonderful and truly personal way to get married, just be sure you're doing it for the right reasons. If you are, then you're sure to have the very best day of your lives… completely on your own terms.