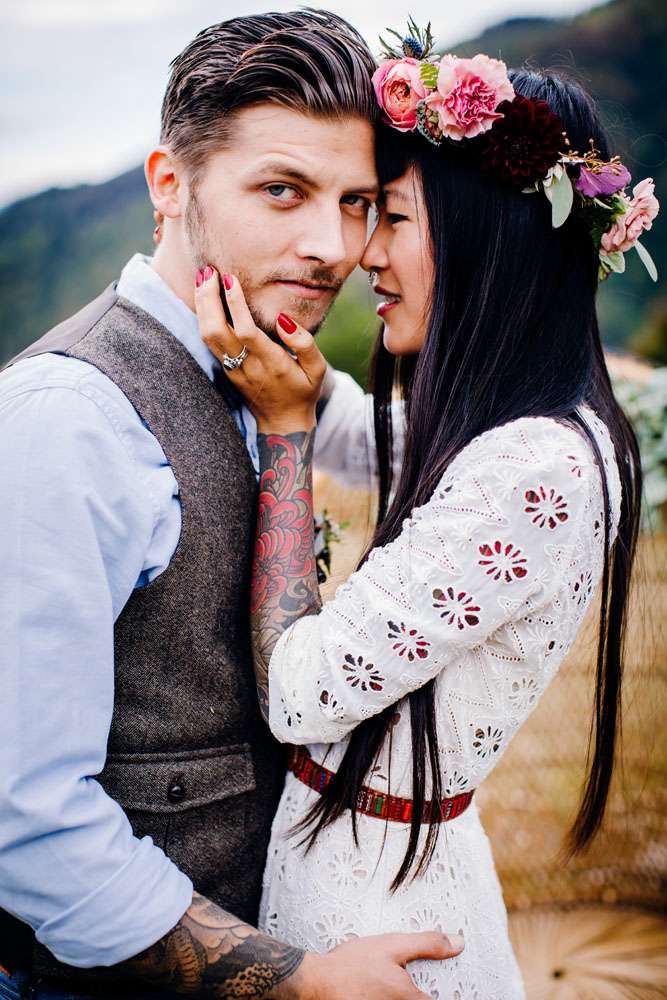 Elopement. This is a word that I'm certain has gone through every bride and groom's mind at least one during the somewhat gruelling process of planning a wedding. So what happens when you actually decide to act upon it? Lisa Valentine did just that.
When Adam and I got engaged last year, we began to organise our big day shortly afterwards. We flitted between venue ideas, numbers, how long it'd take to save etc. We even picked a date, however a key family member couldn't make that weekend. So we re-arranged. And yes, another one of our nearest and dearest already had plans on that date. Frustration began to creep in.
The other key factor is that we are both shy. Being painfully introverted meant that the idea of walking down an aisle lined with people filled me with genuine fear. We'd joked about eloping in the past but assumed that, well, we just couldn't. Our parents would surely be heartbroken and weddings are supposed to be about family after all.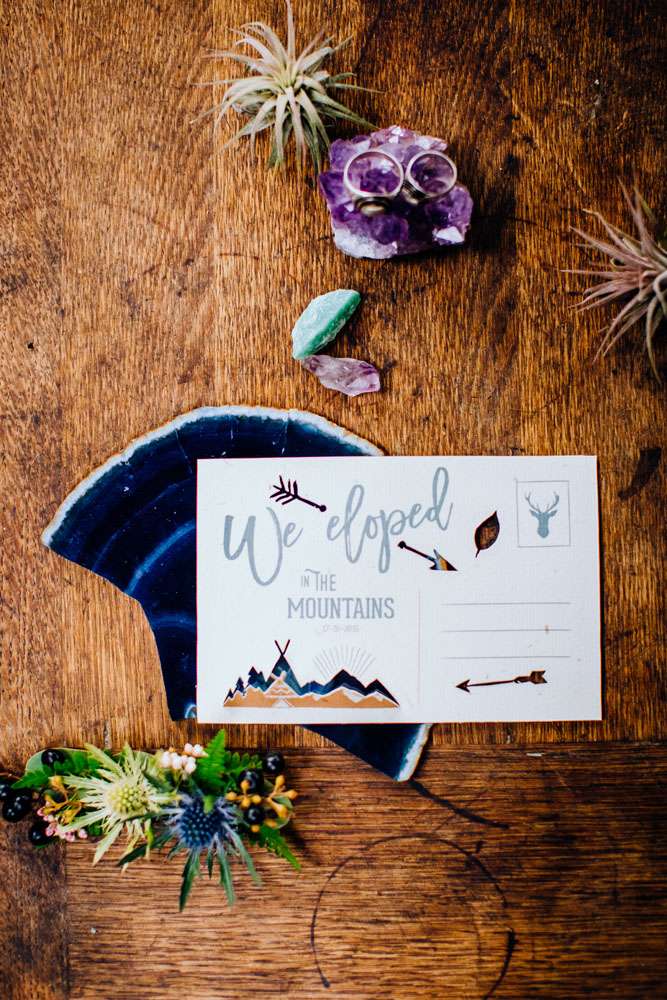 The more we delved into wedding planning, the less fun it became. I was fed up of spending our precious weekends looking at budget venues and finding a wedding dress was proving to be a pretty traumatic experience for me!
After coming home from yet another bridal shop empty handed and deflated, I suggested the idea of elopement again to Adam. I'm still not sure if I truly meant it at the time but the more we talked, the more it began to make sense.
Breaking the news to our family was nerve-racking but you know what? It was actually OK. No drama or fall outs. I'm sure our folks would have loved to see us marry but deep down, they just wanted us to be happy. I am forever grateful to have such understanding and selfless people around us.
In October 2016, we boarded a plane to New York City and tied the knot at the City Clerk's office, just the two of us.
Here are a few of my personal observations on elopement – the good and the bad.
THE GOOD
Avoiding the expense of hosting
Ah that old dilemma. For most millennials, money is an issue. Gone are the days when the father of the bride is automatically expected to pay for the whole day and most of our salary just about covers the bills.
We managed to have an incredible week in New York City and an elegant wedding reception in England, all for under £6000. If we'd had a more traditional day, we could have forked out (pun intended) around £40 -70 per head for the main meal and drinks package alone.
With over 100 guests, you can image how this soon becomes rather costly. The idea of potentially spending £20,000+ on one (granted rather important…) day made me cry inside a little bit.
Intimacy
Waking up and looking into the eyes of my imminent husband to be, I felt more in love than ever.
We said our vows to each other with only the officiant and our witness/photographer present, which eliminated the pressure of 'being on display' and felt much more intimate. We also got to enjoy those first few days as newlyweds in our own little bubble, away from reality.
Freedom & lack of pressure
There is definitely an element of rebellious freedom that goes hand in hand with eloping. Not worrying about Uncle Bob getting too drunk and embarrassing himself or the best man making a cringe-worthy speech is so liberating.
Also, having control of exactly how we wanted to spend every hour of our wedding day was incredible. We wanted to stop for a simple milkshake and hot dog after the ceremony – so we did!
THE BAD
Missing our loved ones
Without a doubt, the one thing that really stung was the lack of family members present as we said our vows.
As much as we craved a simple and low key day, not having our parents and siblings there was a little hard to process. I kept them all at the very forefront of my mind and in my heart as we officially became husband and wife.
The guilt trip
Are we being selfish? Will my Dad resent not having the opportunity to walk his eldest daughter down the aisle? I'll never get to have that 'moment' getting ready with my Mum on my wedding day. Is this just a 'knee jerk' reaction to wedding stress? Will we regret it?
All of these things became very real concerns for us during the decision making process.
No bridal party or 'getting ready' process
As a bride-to-be, one of the things I feel I missed out on a little bit was having a squad of excited bridesmaids around on the lead up to the big day. The pre-wedding day sleepover, the giggles and helping me into my dress.
Sat in our hotel room, I calmly did my own hair and positioned my veil; I must admit, the atmosphere was lacking. If I'd have had an array of bridesmaids, friends, my Mum or sisters around to help with the drama of lost make up (yes that happened) fiddly false eyelashes and to top up the champagne, I'm sure this would have created a little more excitement and eased my nerves.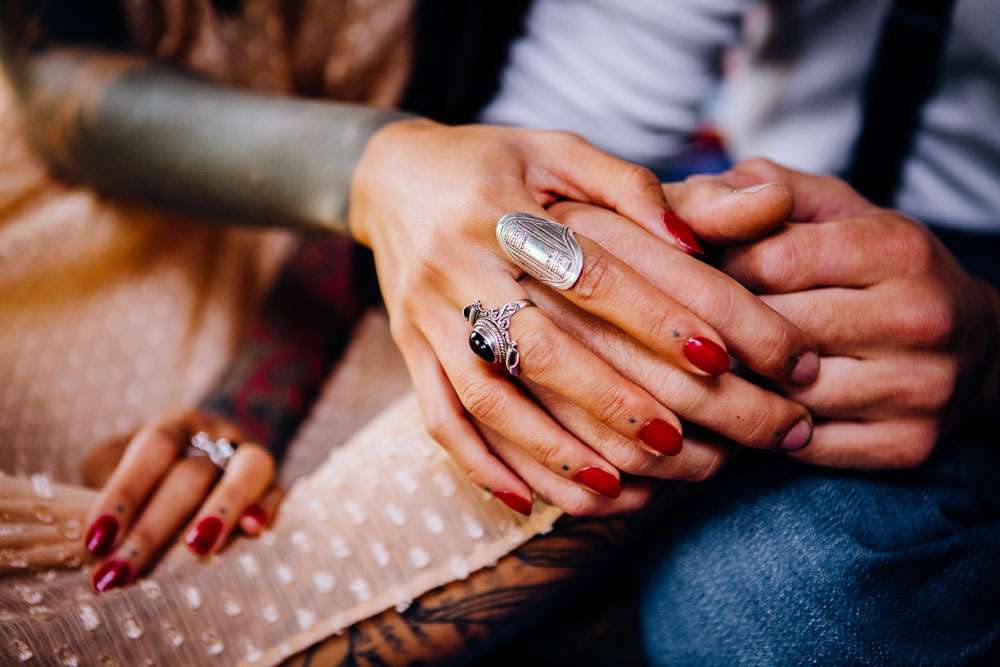 One thing that I've learned from reading Rock n Rock Bride over the years is the importance of a decent photographer. We hired a local wedding photographer based on her outstanding portfolio. She added sparkle to our special day with her infectious personality and got some incredible shots of us to share with our loved ones back home.
Weddings are as unique as personalities and there really is no wrong or right way to do it. For us, eloping was the perfect solution and I wouldn't change a thing.
This article originally appeared in Rock n Roll Bride magazine issue 12, a back issue of which can be ordered via our shop. The current edition issue 15, is available in shops now!