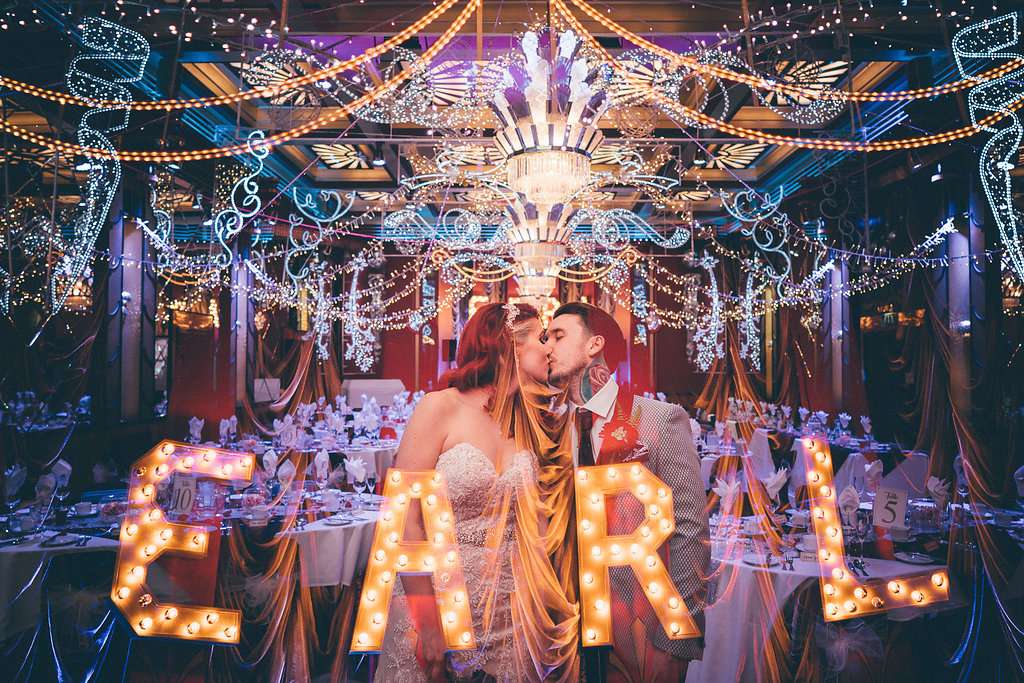 Musicians Terrianne and Don met when the bride auditioned for Don's band nearly a decade ago. Their mutual love of music inspired their wedding, from the venue choice to the entertainment. They wanted something glamorous and special, a day that truly felt like them.
"I auditioned for his punk band nine years ago", Terrianne explained. "We gigged around the country together and got really close. After six months we just ended up together. Like I wrote in my wedding vows to him, from the moment I met him in that audition room I knew I was going to end up with him, as corny as that may sound."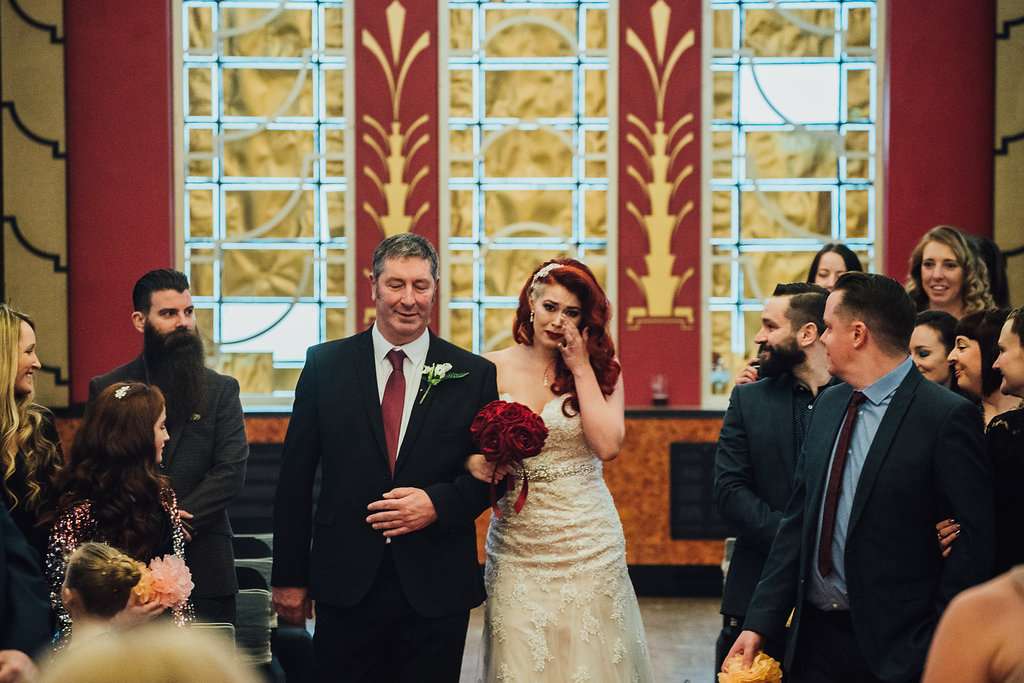 The wedding was held on 29th December at The Earl of Doncaster, a really incredible venue decked out in an authentic art deco style to reflect its 1938 origins. The couple took this backdrop as the jumping off point for their theme and decorations. "My husband has always been a punk musician and I've always gone for the pin up jazz style", Terrianne explained. "The best way for me to describe our wedding theme would probably be a Rock n Roll speakeasy with vintage glam Hollywood glam style."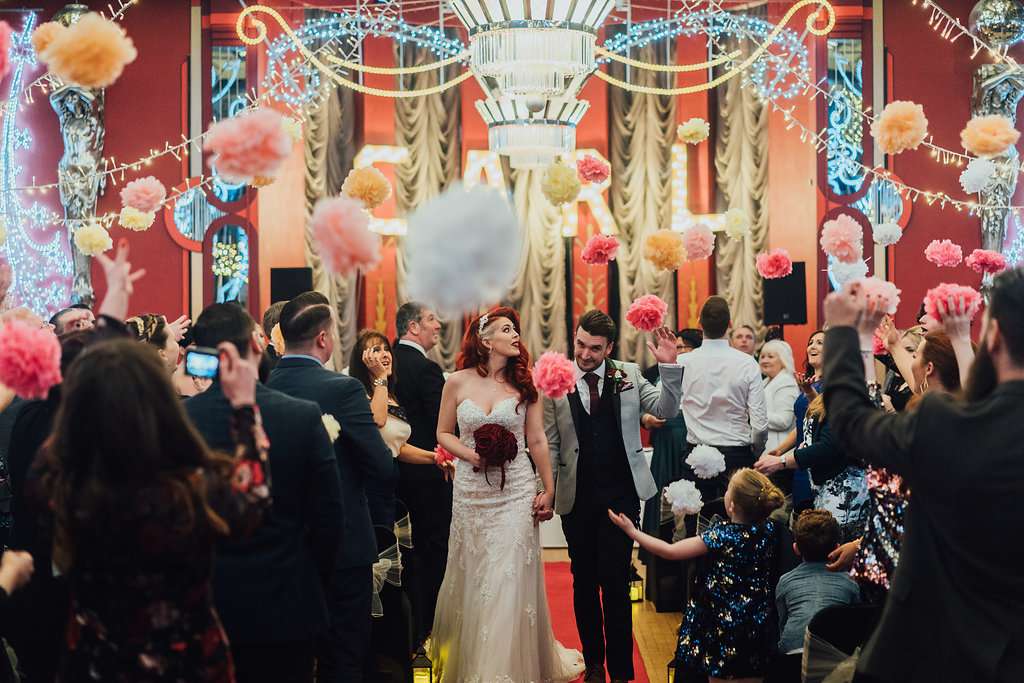 The ceremony was the bride's highlight of the day, it had so many special moments and it's something she'll remember forever. "It was perfection. I had all of our sisters as my bridesmaids and my niece and nephews too. I was fine until I got to the top of the aisle and then I just became a blubbering wreck. I walked down the aisle to The Ramones version of Baby I Love You. The Ramones are our favourite band I had to include them in my wedding day. When my dad walked me down the aisle and handed me over with a kiss he tripped up over my dress so that actually broke the tension!"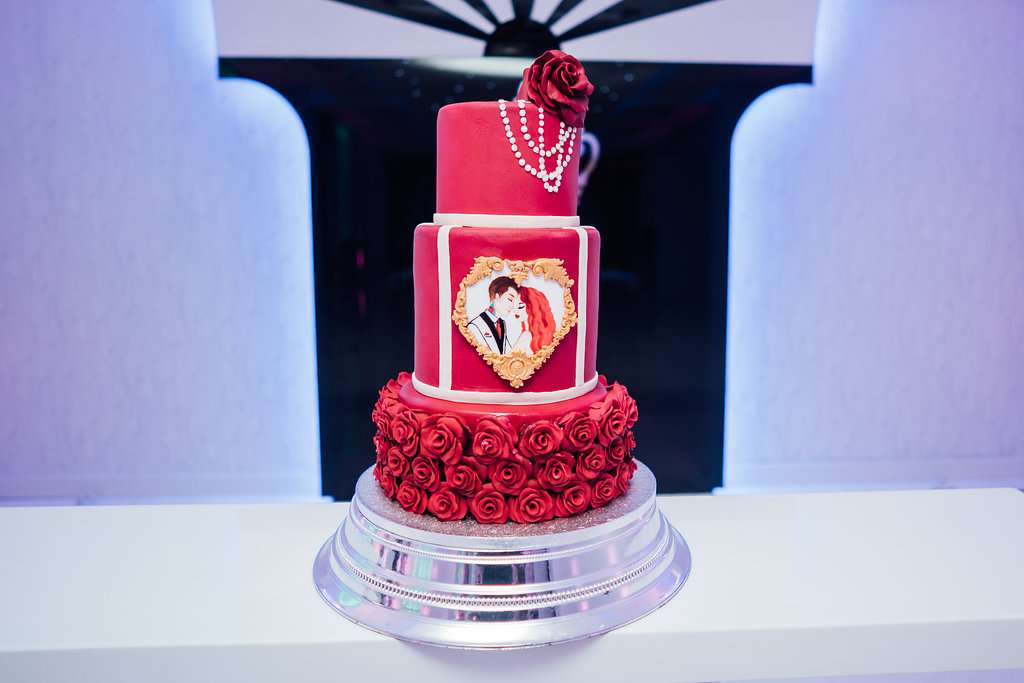 "We wrote our own vows. Don being a lyricist wrote the most beautiful words and I tried my best to get my words out while holding back tears (I cried like a baby and I'm not ashamed haha!) His mother wrote a poem she called Tea For Two to read during the service and my uncle did a reading on my mother's behalf because she was crying more than me and couldn't get her words out."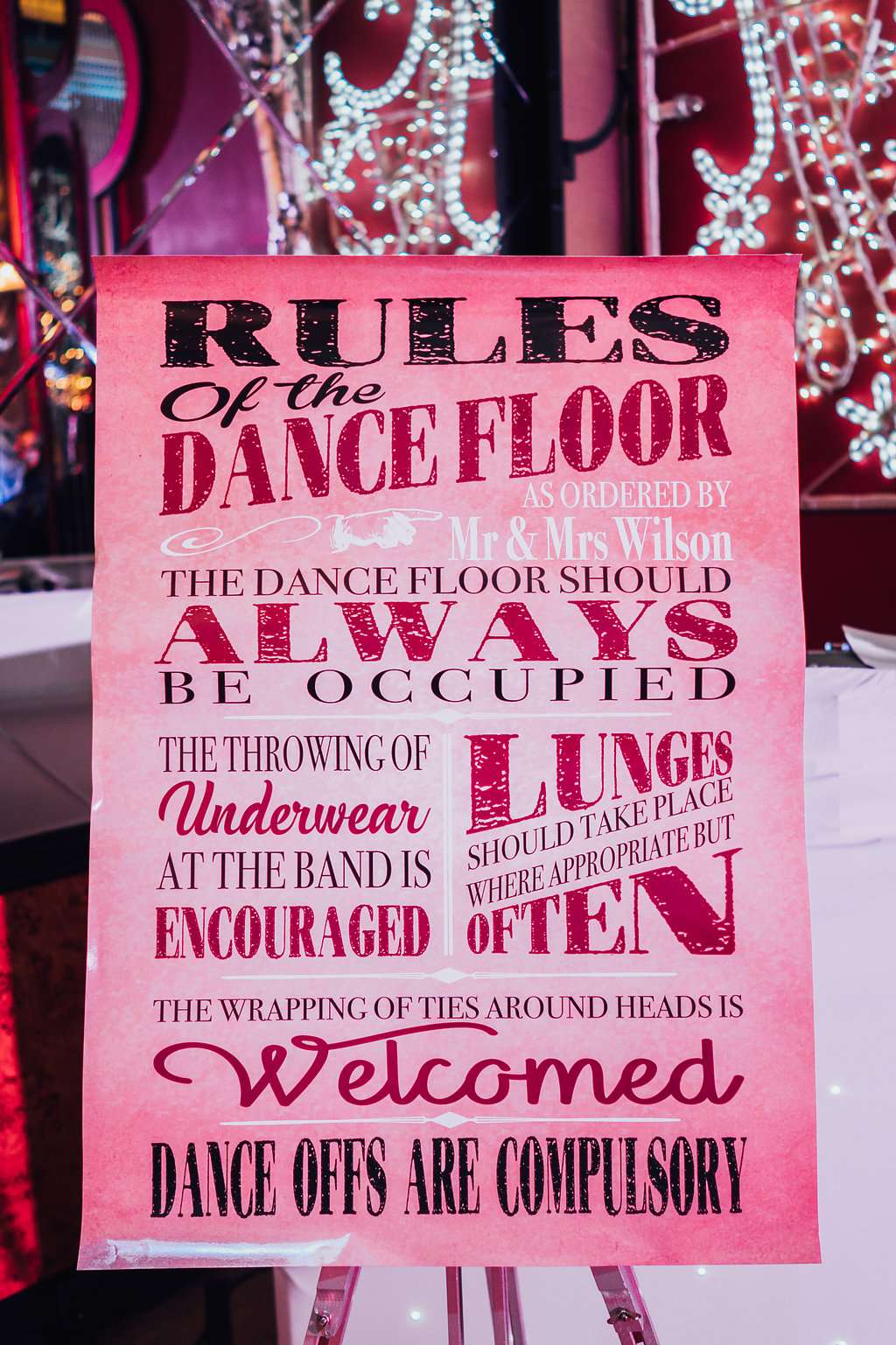 DIY-wise the bride really stepped it up by making their incredible wedding cake herself! She also created all the invitations and stationery, the table decorations and the favours. Of their £10,000 budget the venue was their biggest expensive but, to them, it was worth every penny.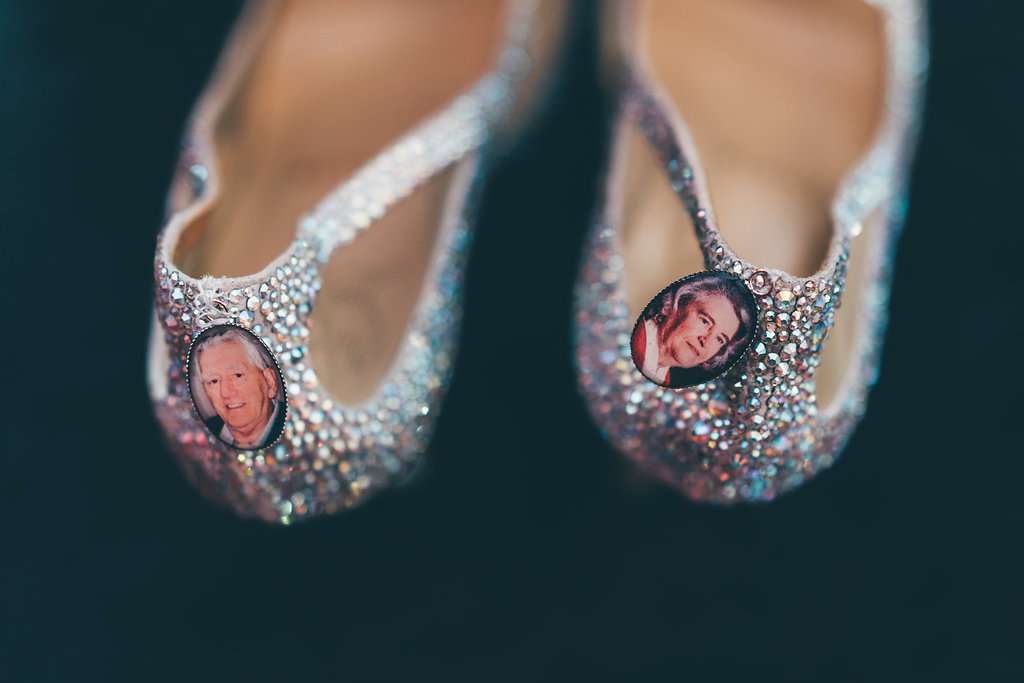 "I made a pendant with my grandfather's face and a pendant with my husband's grandmothers face to sew to the backs of my shoes so that they could walk down the aisle with me and be a part of our big day because they meant so much to us. I was the only one that knew about it I surprised our families with them after the ceremony was over. It was my way of having them with me for our special day."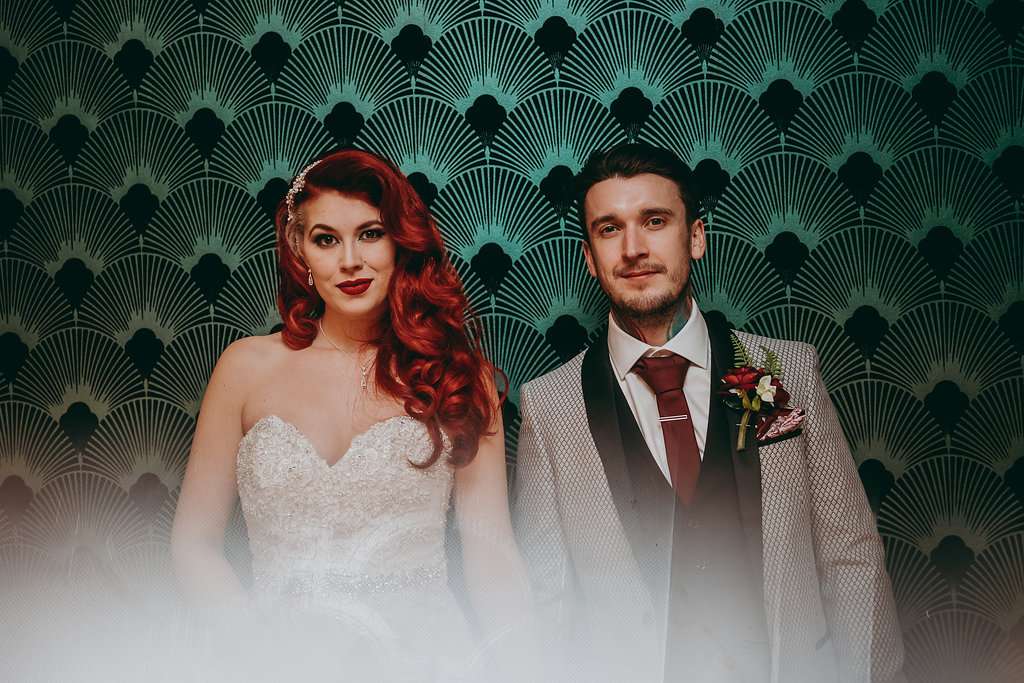 "Our wedding was perfect in every way", she concluded. "We're only dong this once and we didn't want to get 10 years down the line and think 'if we had waited another year we could have afforded this that and the other'. Our advice for other couples would be to not stress so much. All of the little things that may go wrong, nobody notices! Also take time to take it all in because it goes by in a blink!"