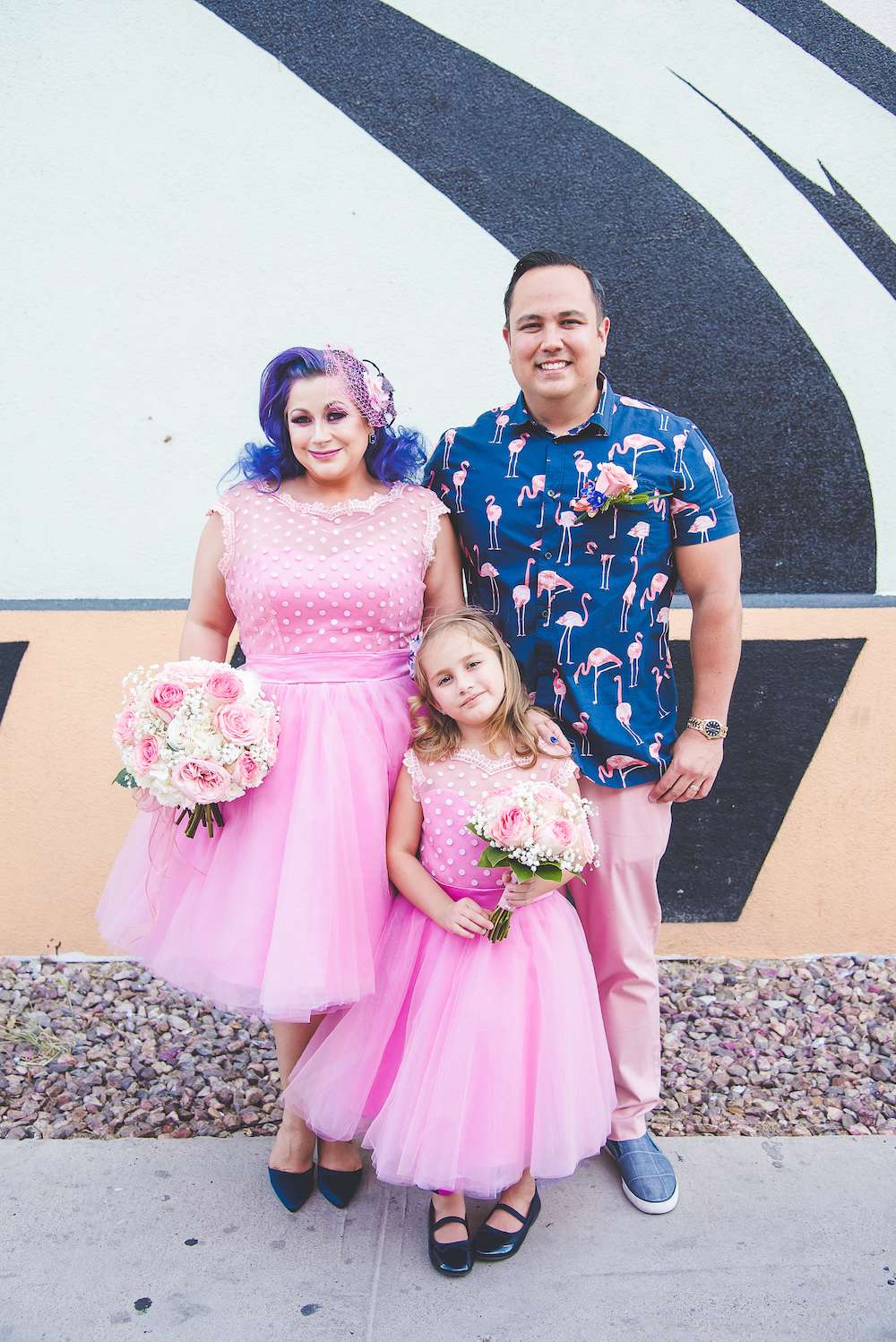 Staysi and David did the formal wedding thing the first time around, so when it came to their vow renewal, they decided to go FULL Vegas elopement style. As they're both from Las Vegas, they wanted something fun and larger than life to celebrate ten years together – and they smashed it.
"We are both very into pin up/rockabilly culture, so we wanted our looks to be totally us, just a little more formal!" Staysi explains. "I have bright purple and blue hair and so designed and made a 50s inspired wedding dress for myself, with a matching mini me dress for my daughter, Wynter Lee. David is a great sport and knew he had to find something equally as fun so he went with pink pants and a pink flamingo shirt!"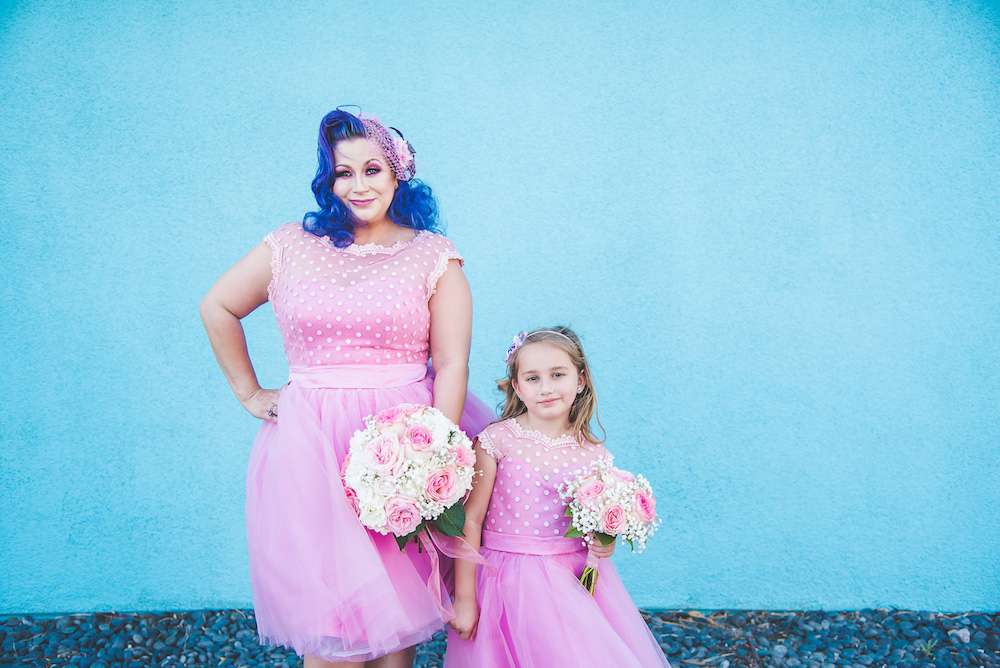 They got married at the Fremont Wedding Chapel, officiated by Elvis – obviously, who else?! "Our favourite part was Elvis singing my daughter's favourite song, Viva las Vegas. It was such a fun part of the ceremony, with everyone singing along and dancing. Our daughter being involved was the best thing about planning it – whenever she sees pictures or hears stories about our wedding she always gets so bummed she was the only person not there. she was so excited about being our maid of honour in her pink dress!"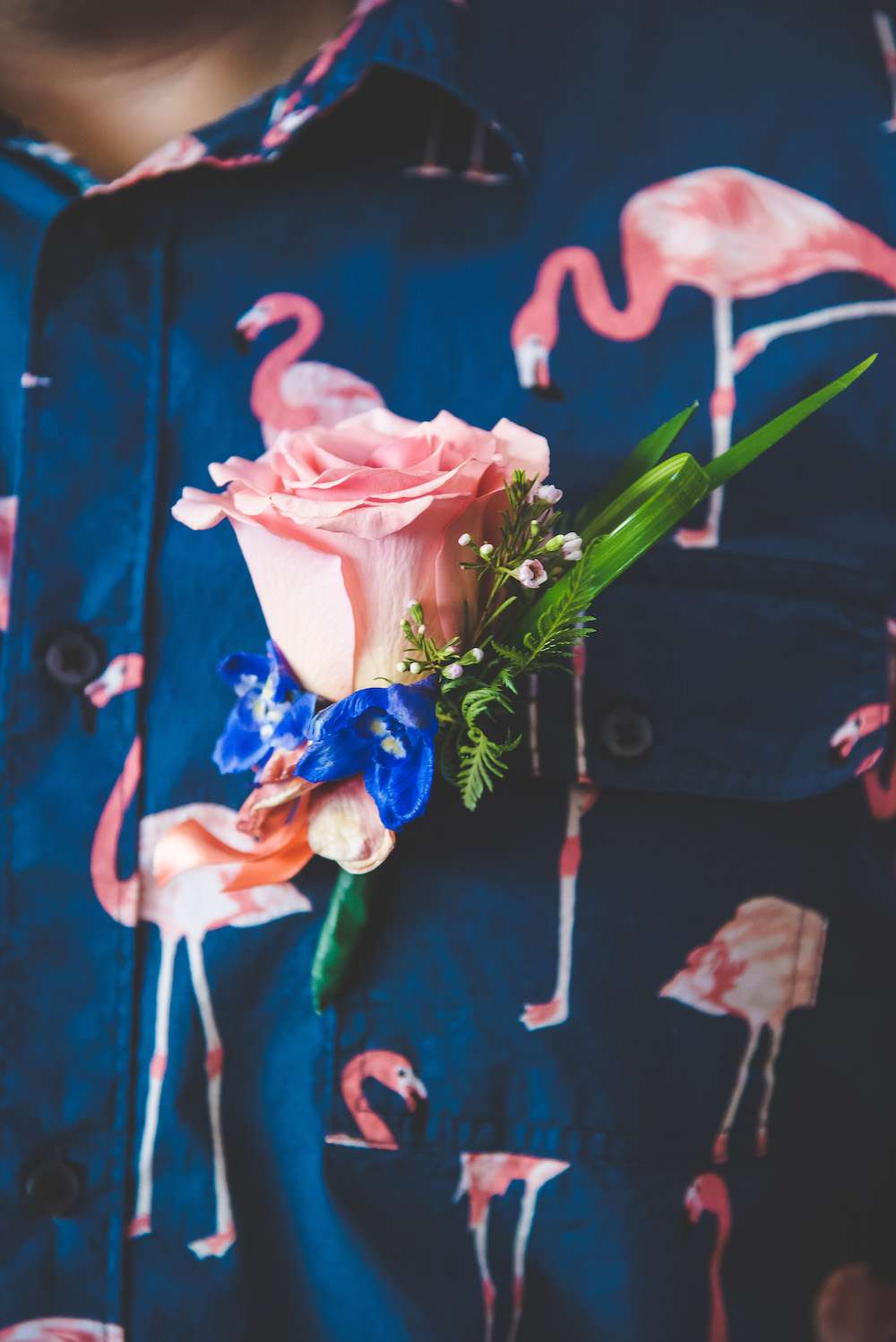 In true Vegas fashion, Staysi and David celebrated by barhopping downtown. "We stopped at Bomb Tacos to fill our bellies, then went to one of our favourite new bars, Corduroy.  After a few more stops we ended at El Cortez betting the last of our nights money on the roulette table. Perfect night out with each other and friends!"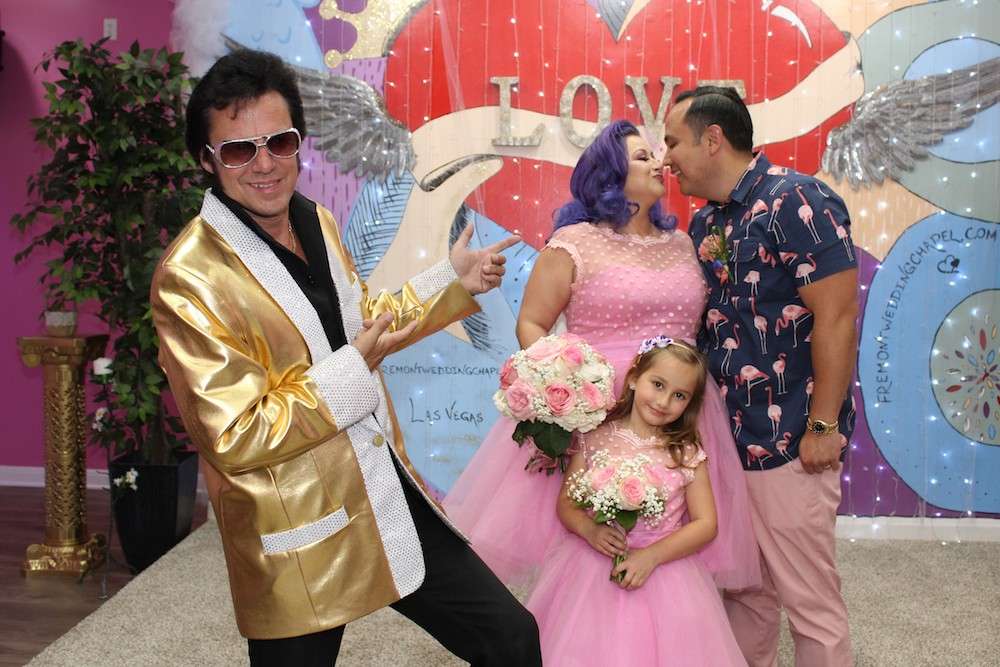 Having planned the big, extravagant wedding the first time round, and the fun, laid back Vegas wedding of dreams the second time around, Staysi and David say the most important advice is to try not to listen to everyone's advice – ah, sweet irony!
"Do what makes you both happy.  Sometimes other people's input and advice is the most stressful part of wedding planning.  If they are not helping pay for the wedding just let their comments go in one ear and out the other."