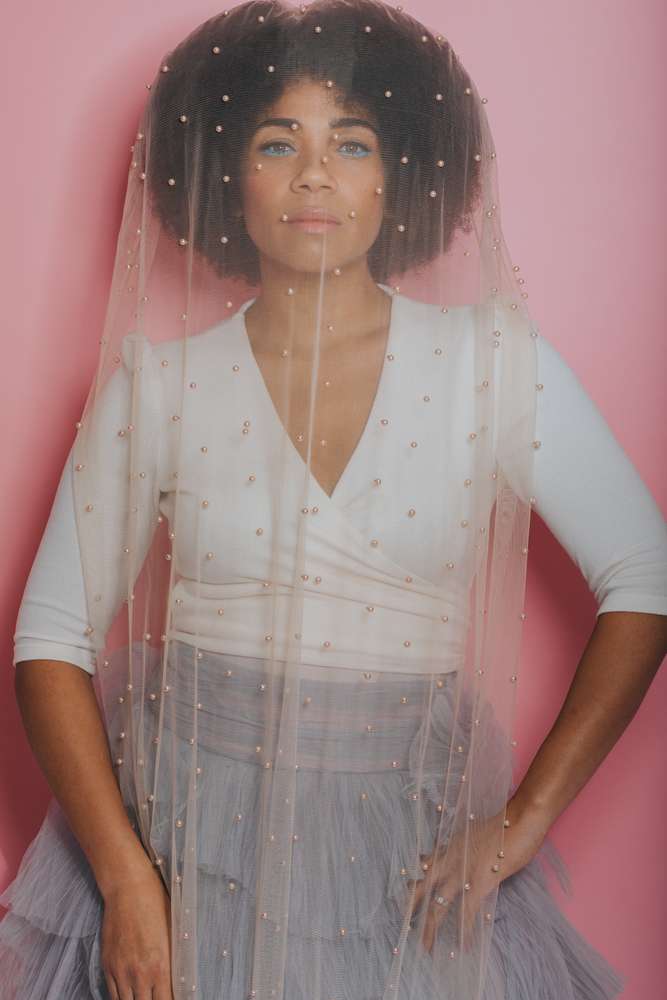 Nothing says 'spring wedding' quite like a pastel colour scheme, but the idea doesn't have to result in something syrupy, wishy-washy or overly traditional. Those delicate, girly hues can still be Rock n Roll – all it takes is an injection of fun! So throw on a buttery soft biker jacket, some chunky accessories and your favourite kicks, but most importantly always remember to rock a carefree 'this is my wedding and I'm going to have a damn good time!' attitude!
I was so thrilled when the utterly beautiful Natalie AKA Style Me Sunday agreed to model for us for this shoot, which was first published inside issue 19. In fact we loved her and the shoot so much we put her on the cover. It ended up being our best selling issue EVER and I don't think that's at all a coincidence.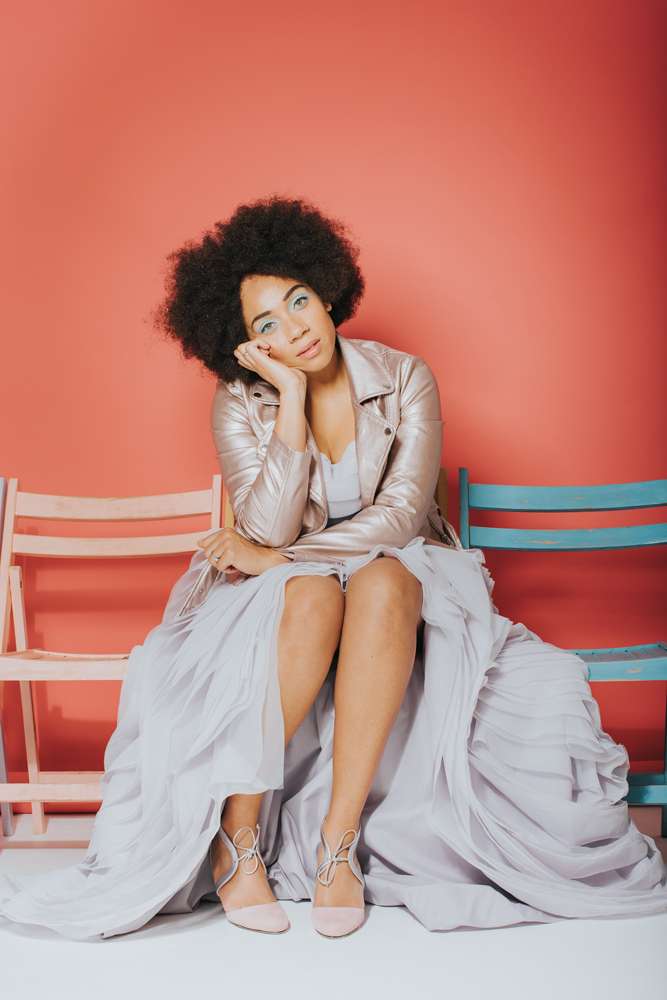 Natalie is beautiful (inside and out) and a truly genuine, inspiring, spunky, opinionated babe. If you don't already you need to follow her on Instagram now! Her about page on her blog sums what she does up brilliantly:
"The aim of this blog is to inspire mums to celebrate their uniqueness, share their struggles and experiences, and to show that there's no such thing as perfect and anyway perfect is boring. We love curves, wrinkles, realness, anything that doesn't pretend to fit into a cookie cutter mould. You'll never see any photoshopping here."
HELL YES QUEEN.
OK, on with the shoot: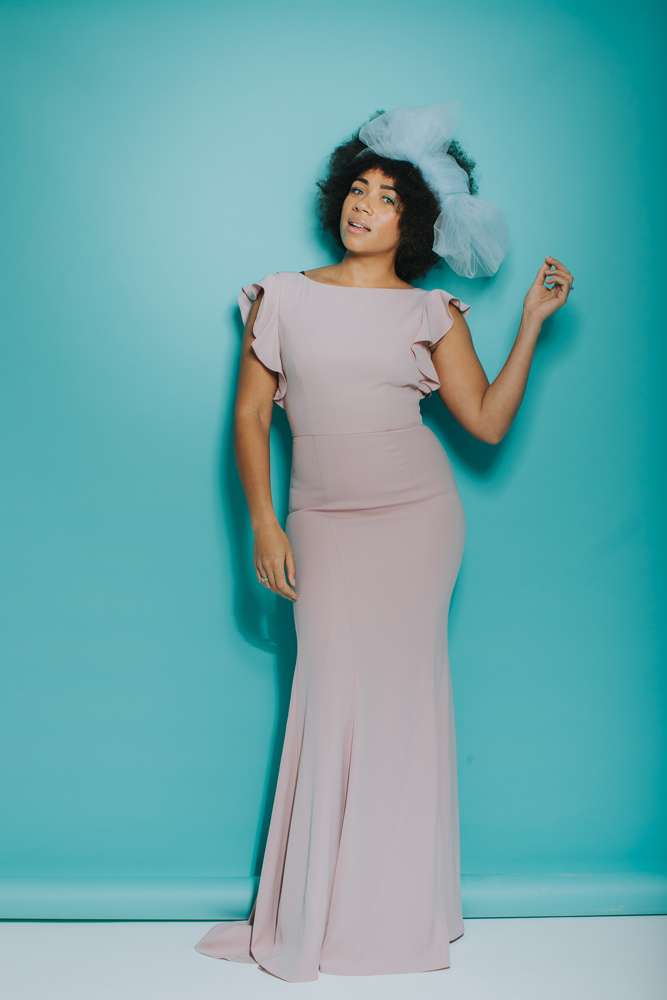 Dress – TH&TH
Veil (worn as head scarf) – W Collective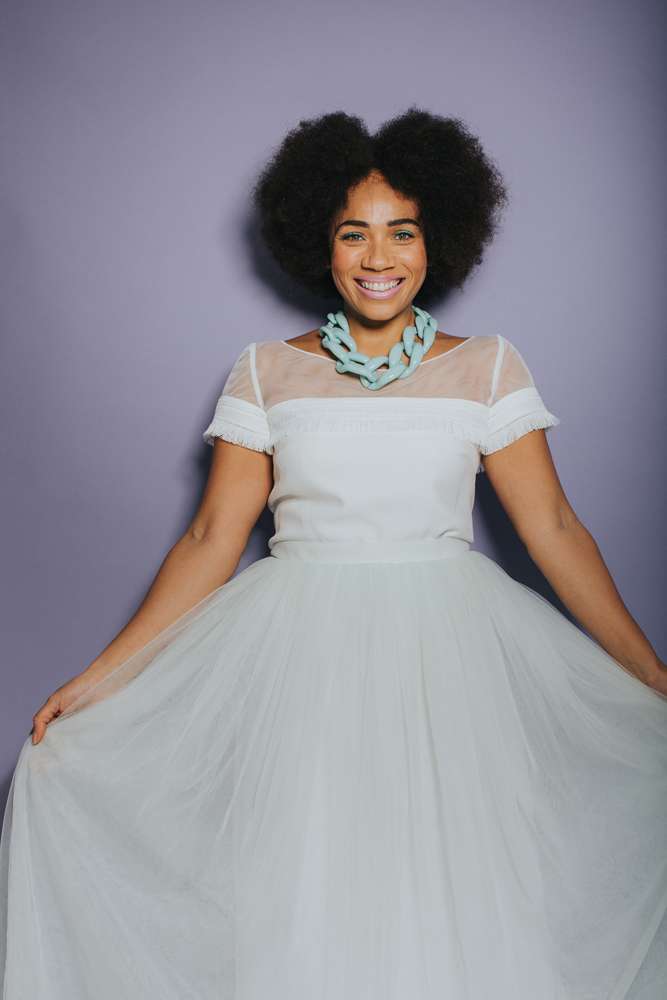 Top – Otaduy available from Rock The Frock
Skirt – Milamira available from Rock the Frock
Necklace – Diana Broussard via The Folly Boutique
Shoes – Faber Novella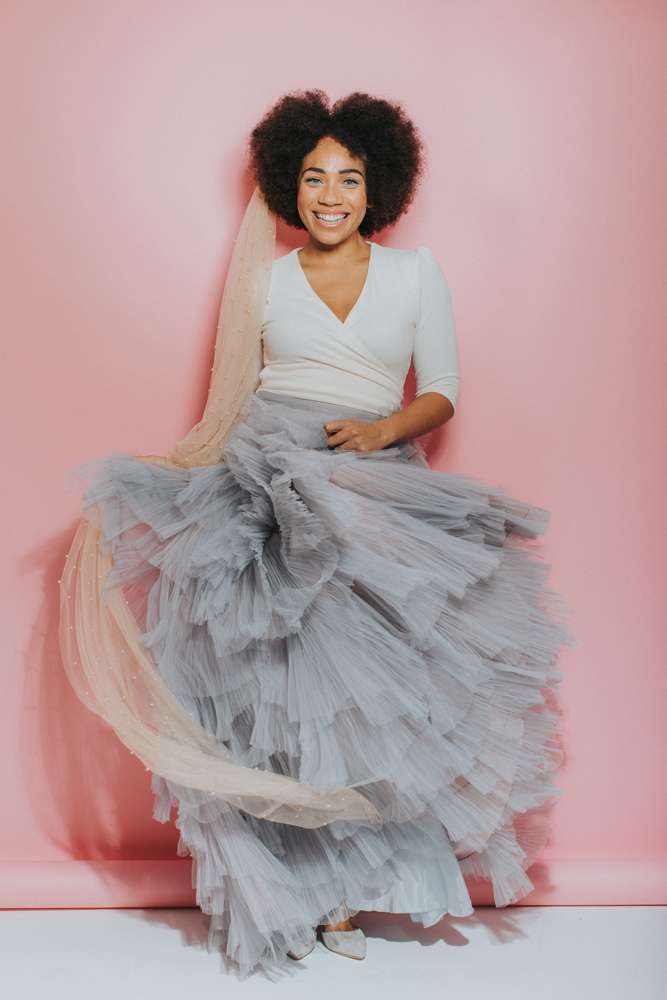 Ballet Wrap Cardigan – Collectif
Skirt – Marco & Maria available from Morgan Davies
Shoes – Faber Novella
Veil – W Collective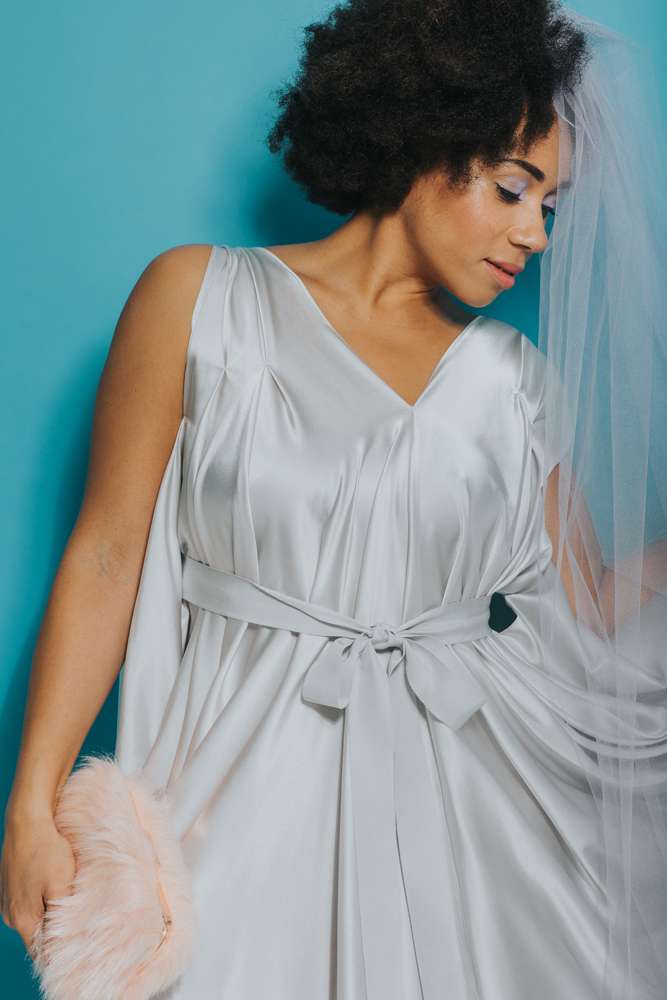 Dress – Katya Katya London
Veil – W Collective
Bag – Skinny Dip
Shoes – Faber Novella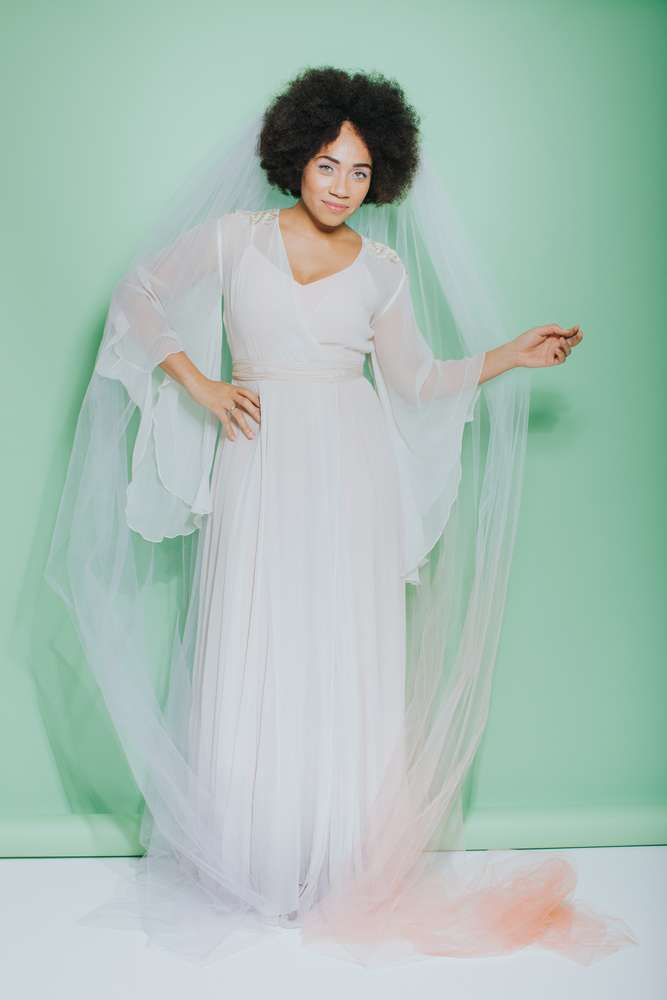 Kimono Dress – The Couture Company
Pink Dress (worn underneath) – TH&TH
Veils – W Collective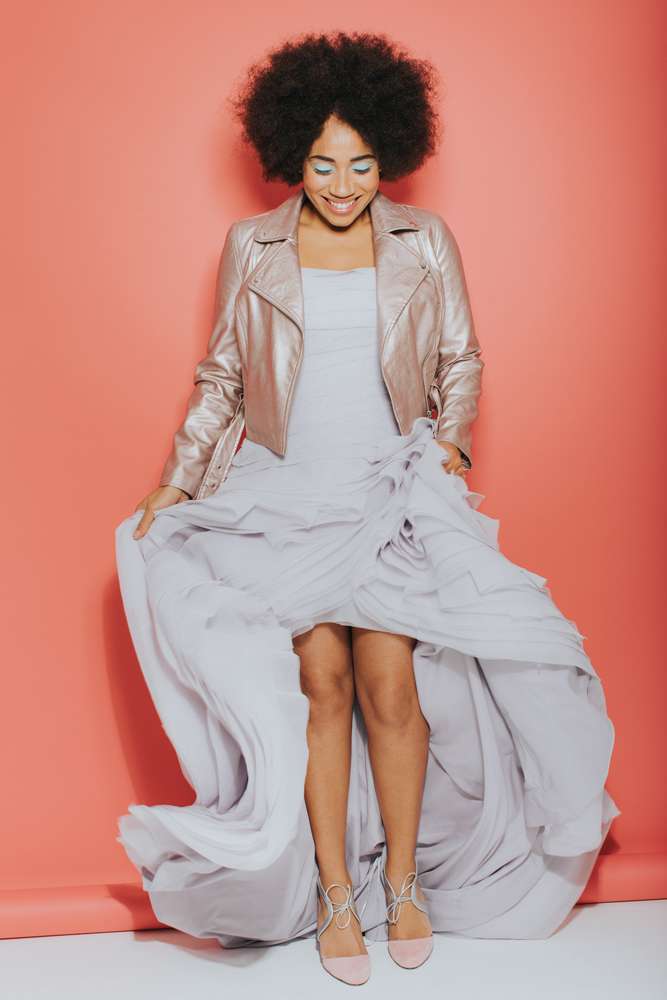 Dress – Vera Wang for David's Bridal
Jacket – New Look
Shoes – Faber Novella
This shoot originally appeared inside Rock n Roll Bride magazine, issue 19 (you can order a back issue here). Issue 20 is currently available on the high street or you can grab one via our online shop or subscribe!