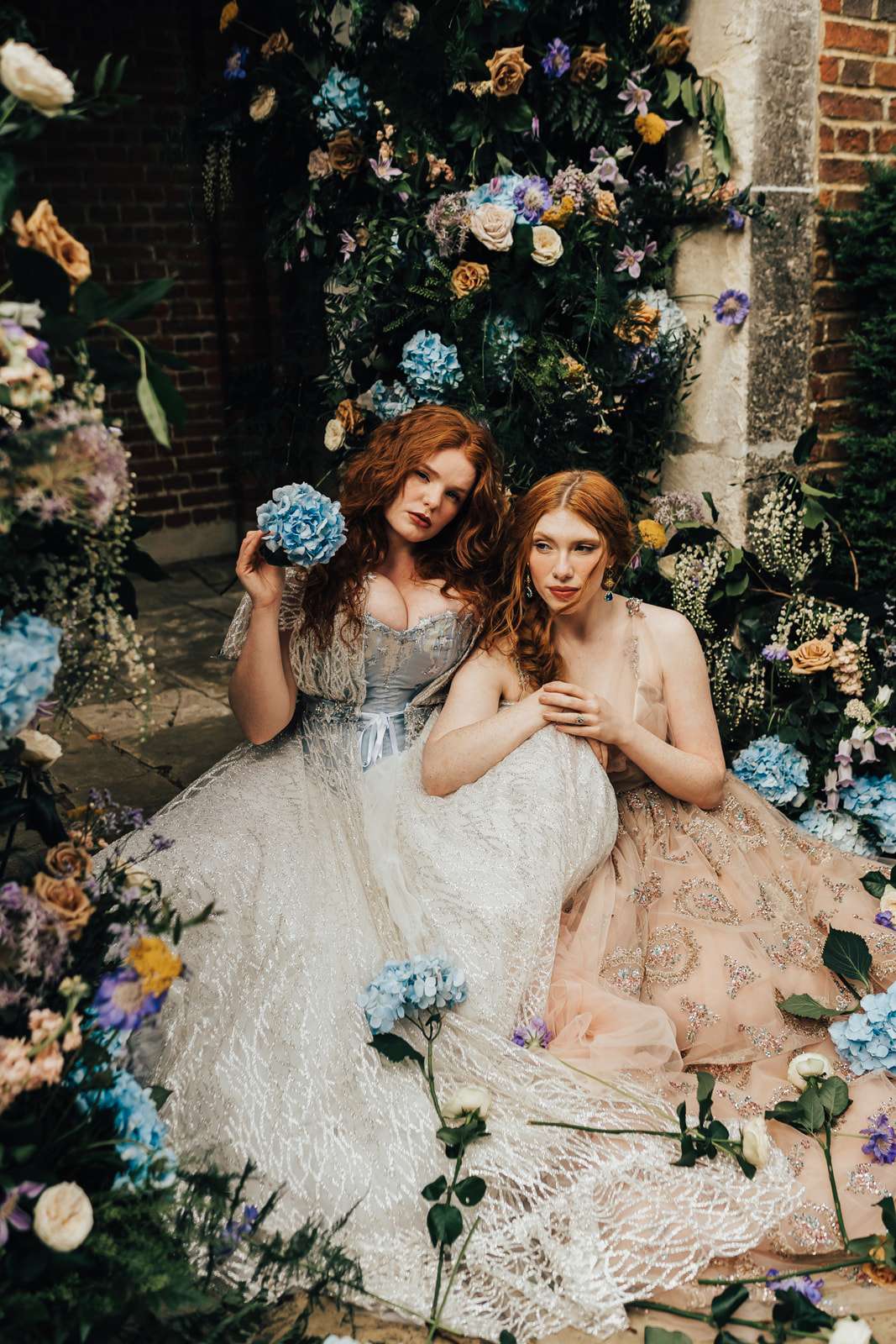 If you grew up in the 80s and early 90s you probably have fond memories of movies like The NeverEnding Story and Labyrinth. The Jim Henson fantasy film starring David Bowie and Jennifer Connelly was a particular favourite of ours, and the bubble scene and Sarah's ball gown made for perfect inspiration for issue 40's editorial shoot.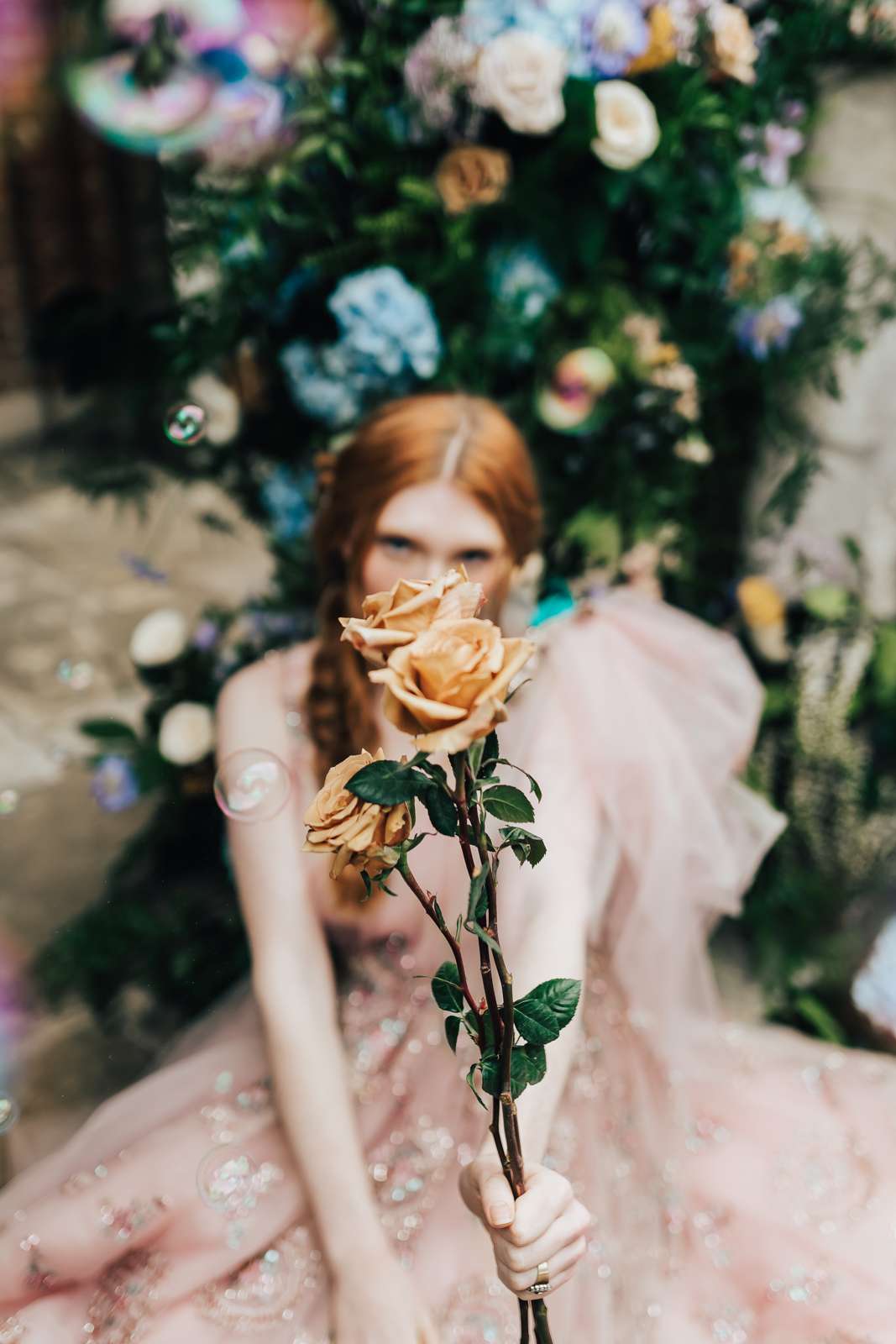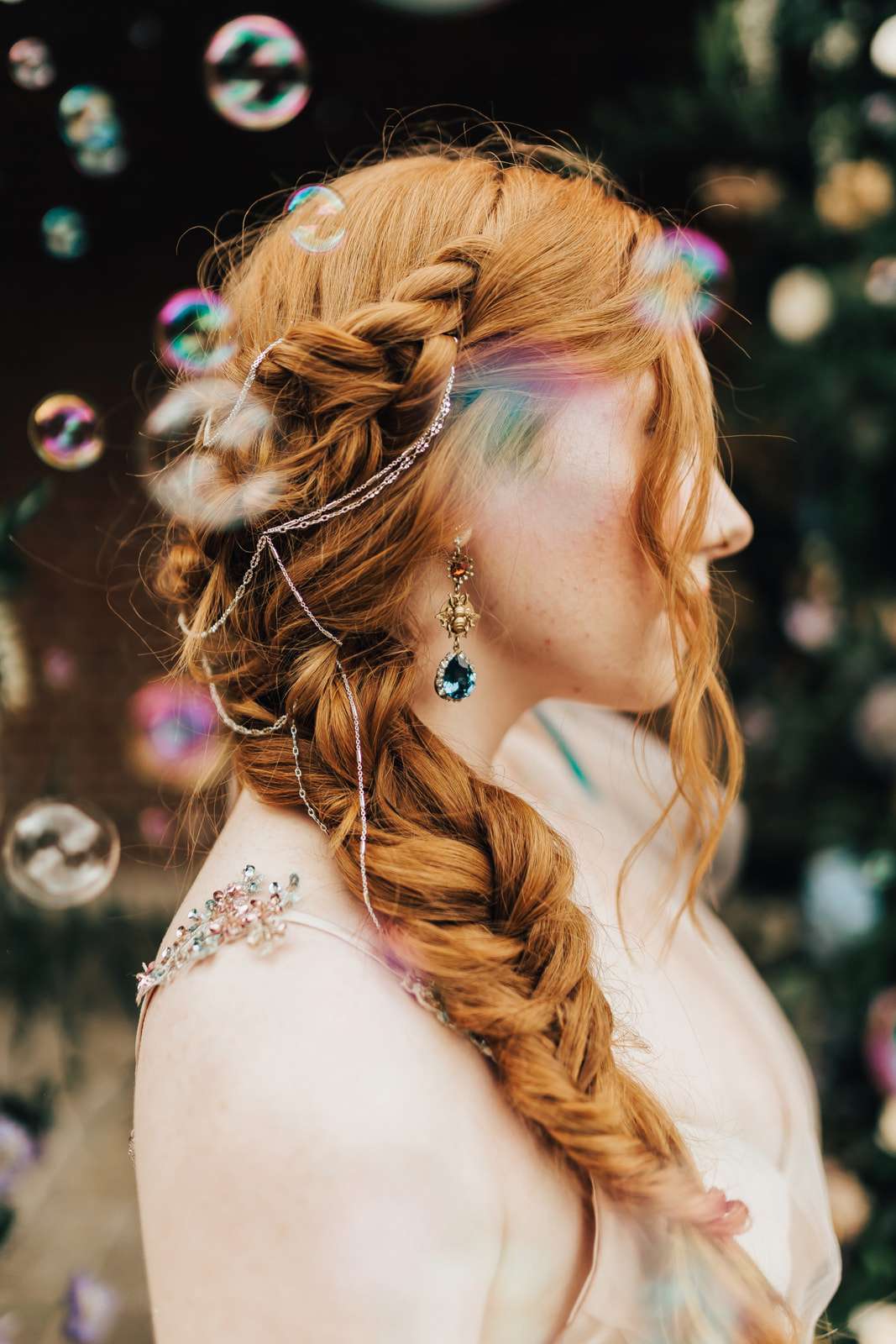 Great Fosters, a Tudor estate in Surrey, was the perfect setting with it's 50 acres of stunning gardens and parkland. Whether you want to go all out 80s with a one-of-a-kind dress complete with dramatic sleeves, or you just want touches of these elements styled in a more wearable way, we hope you'll find something to love in these photos.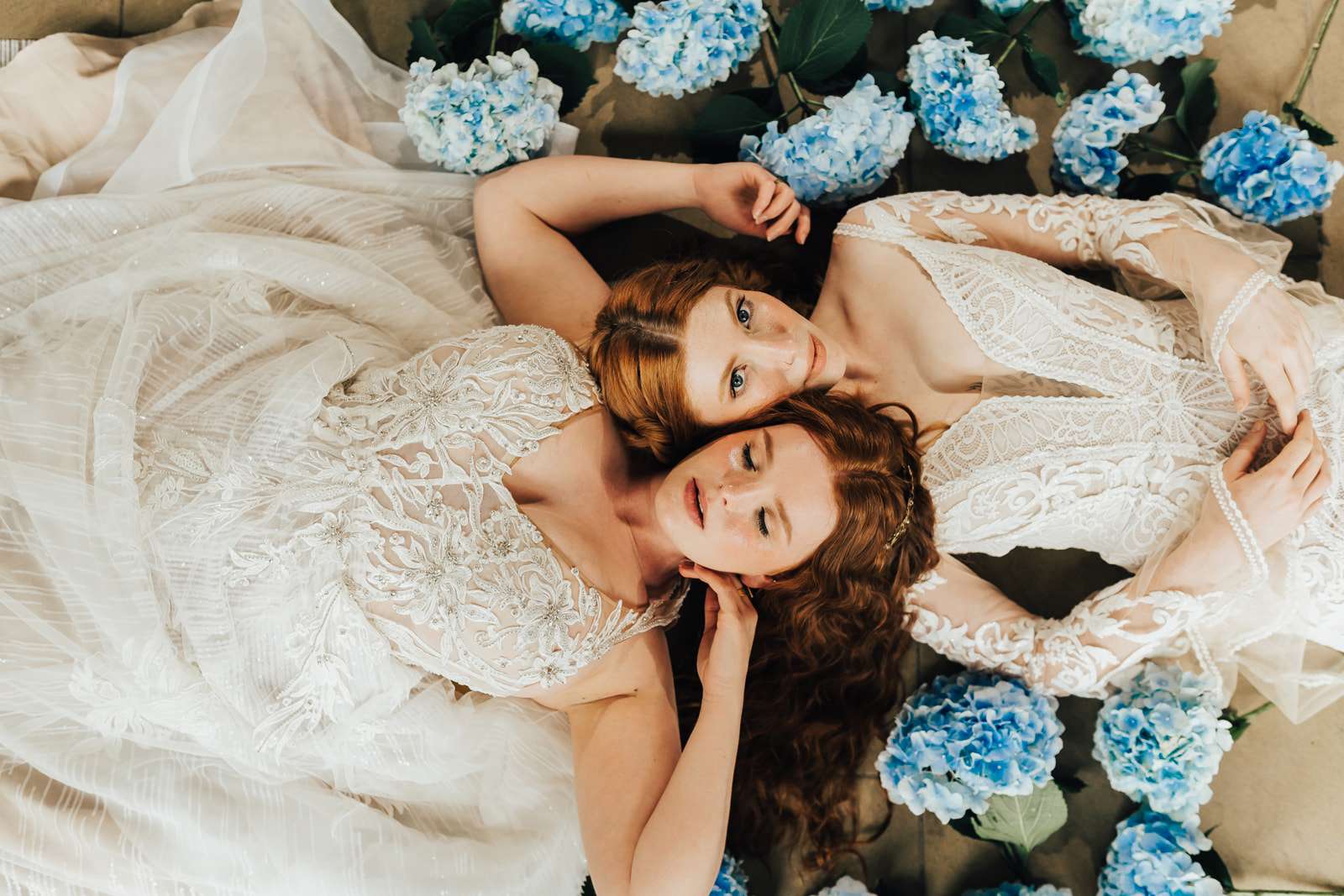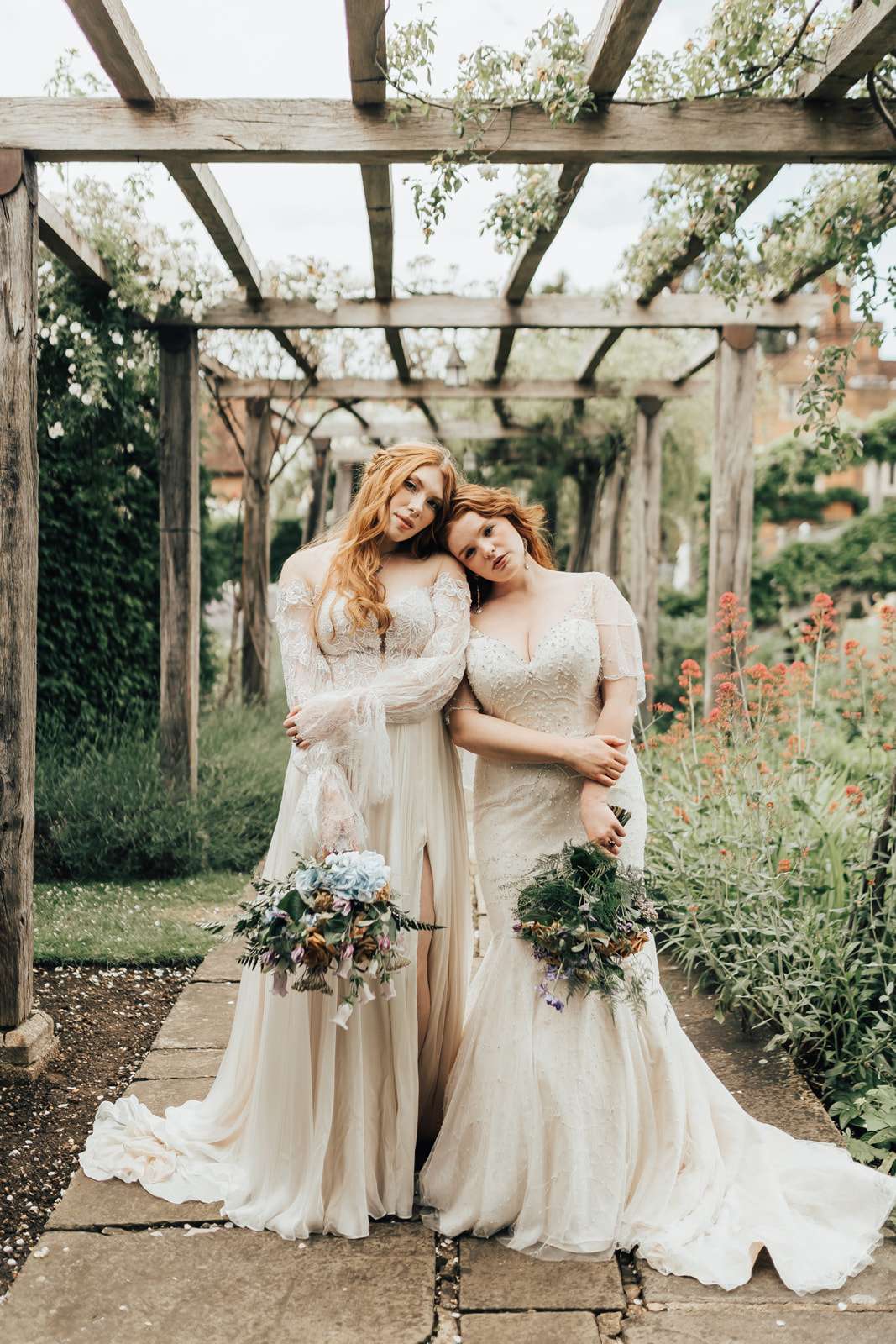 We shot two gorgeous redhead models for this editorial and the two of them together were a dream! If you want a fairy tale wedding day style that's got an edge of tradition but still feels unique and creative, then I think you're going to love what we did.
NICKY LOOK ONE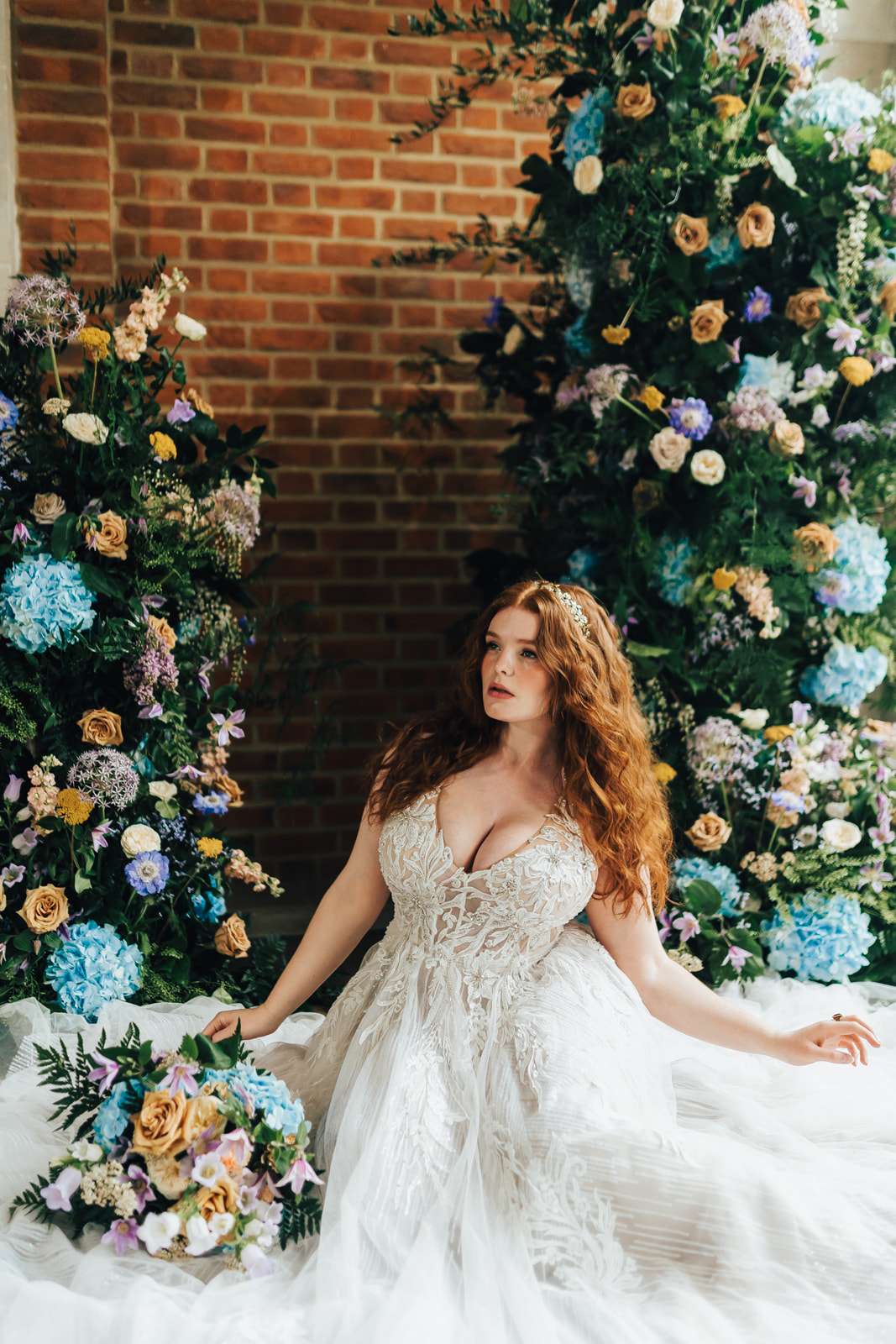 JADA LOOK ONE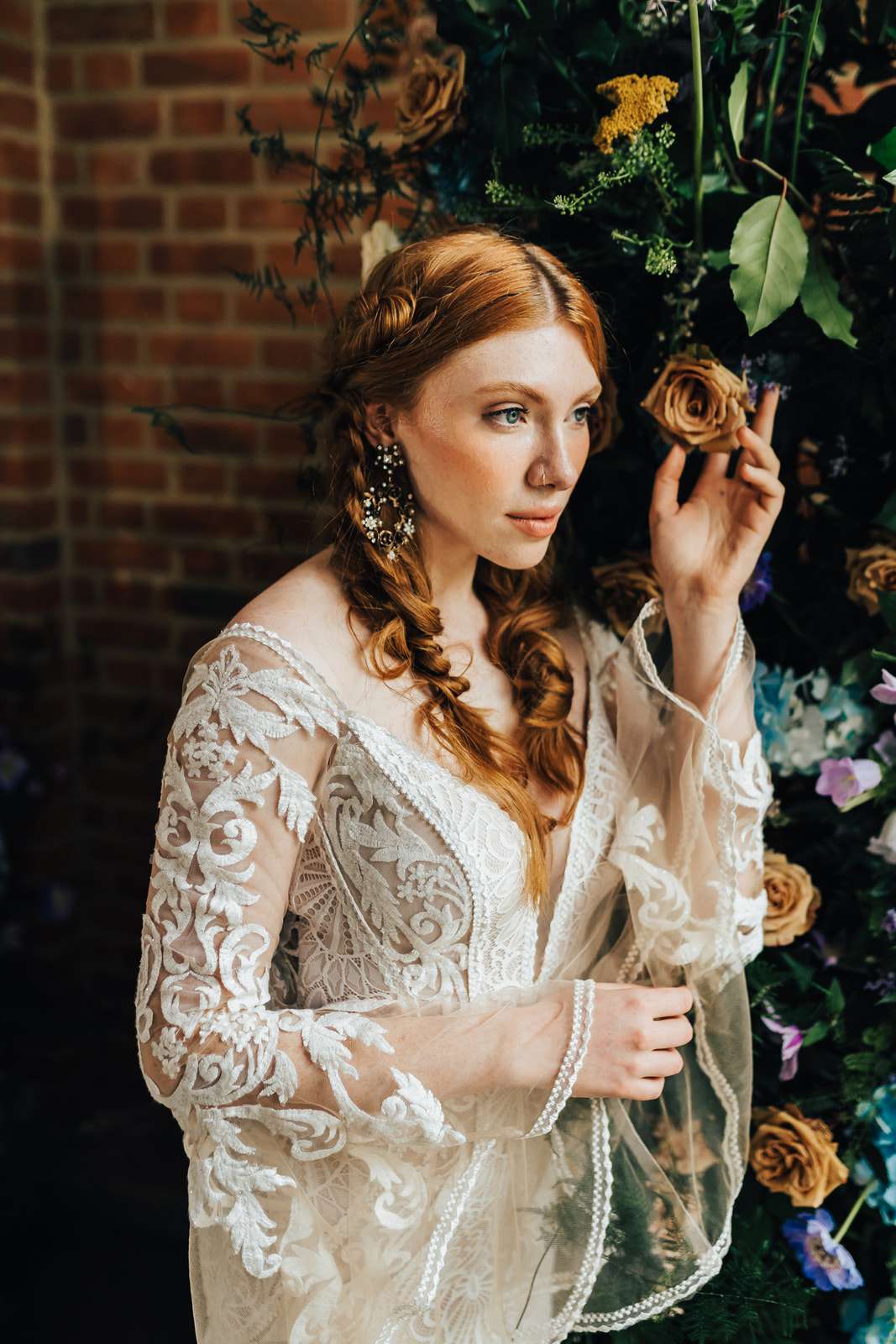 NICKY LOOK TWO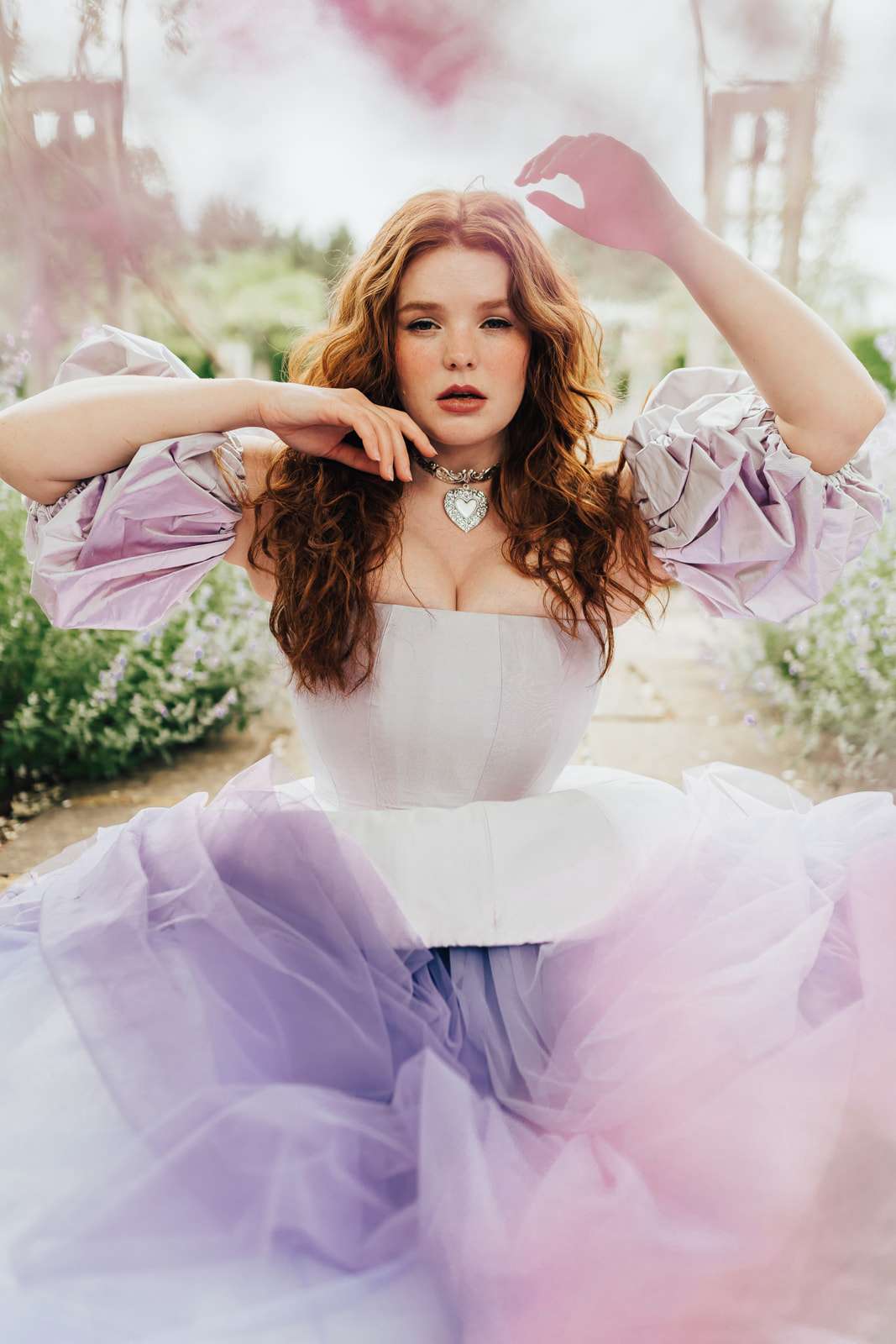 JADA LOOK TWO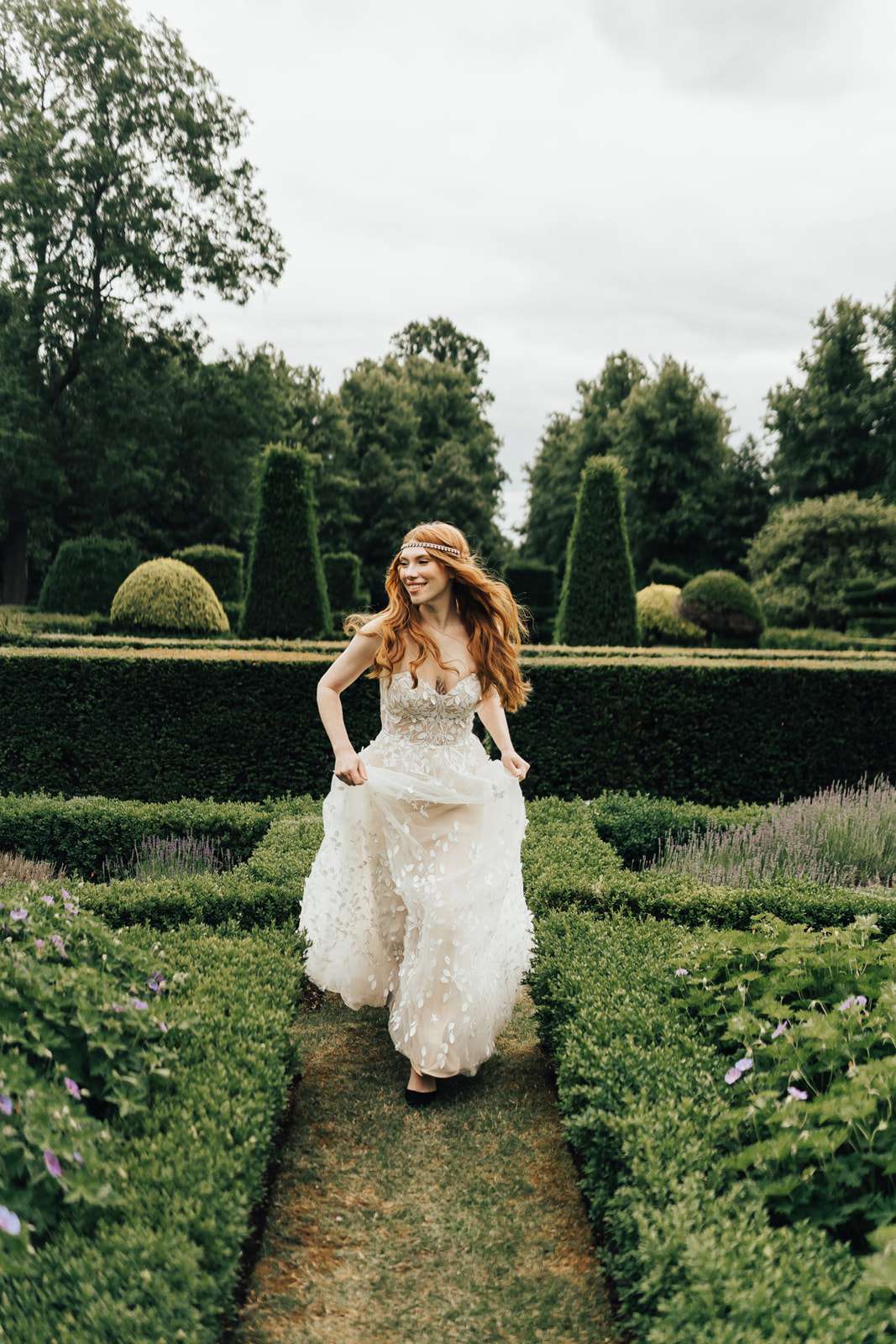 NICKY LOOK THREE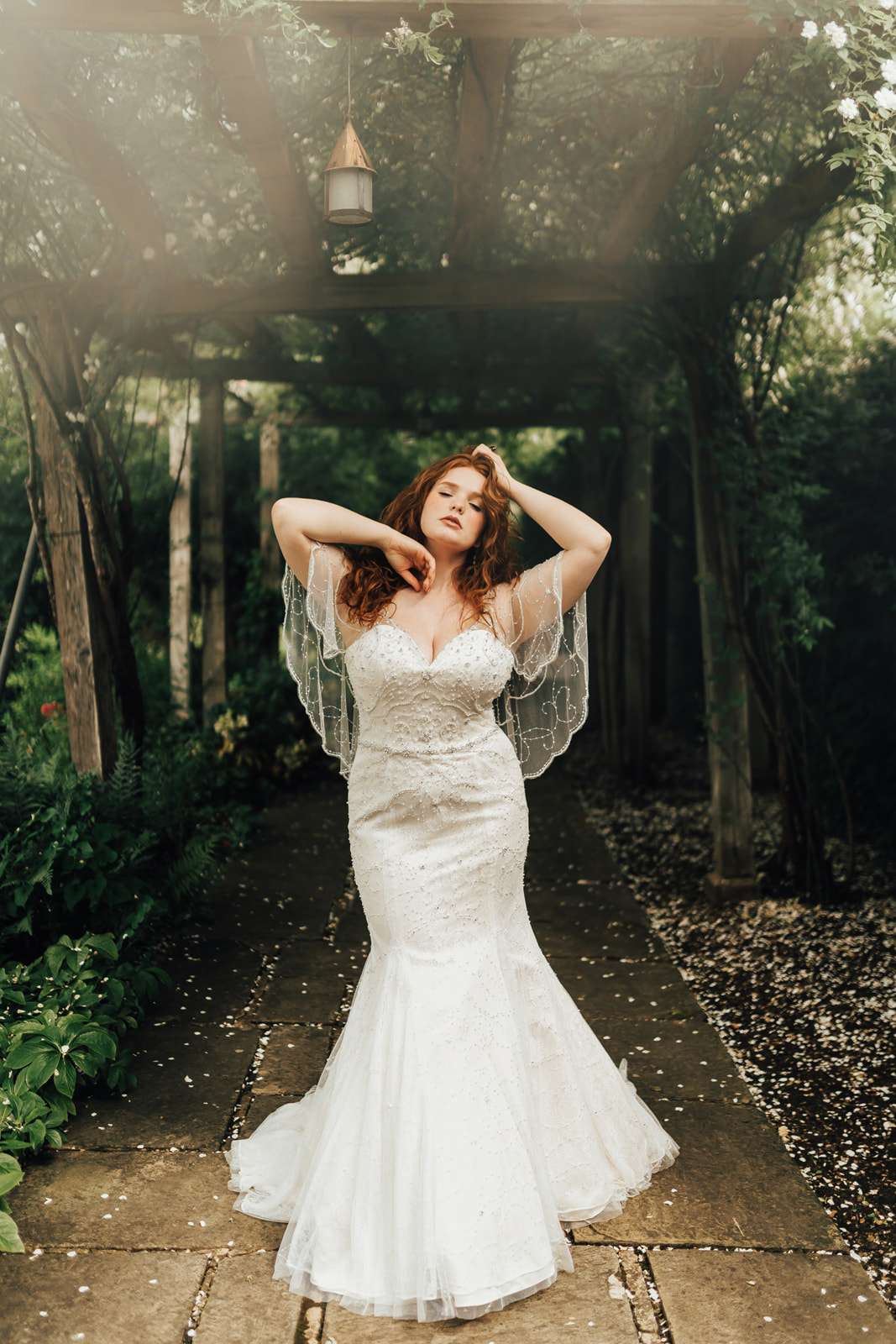 JADA LOOK THREE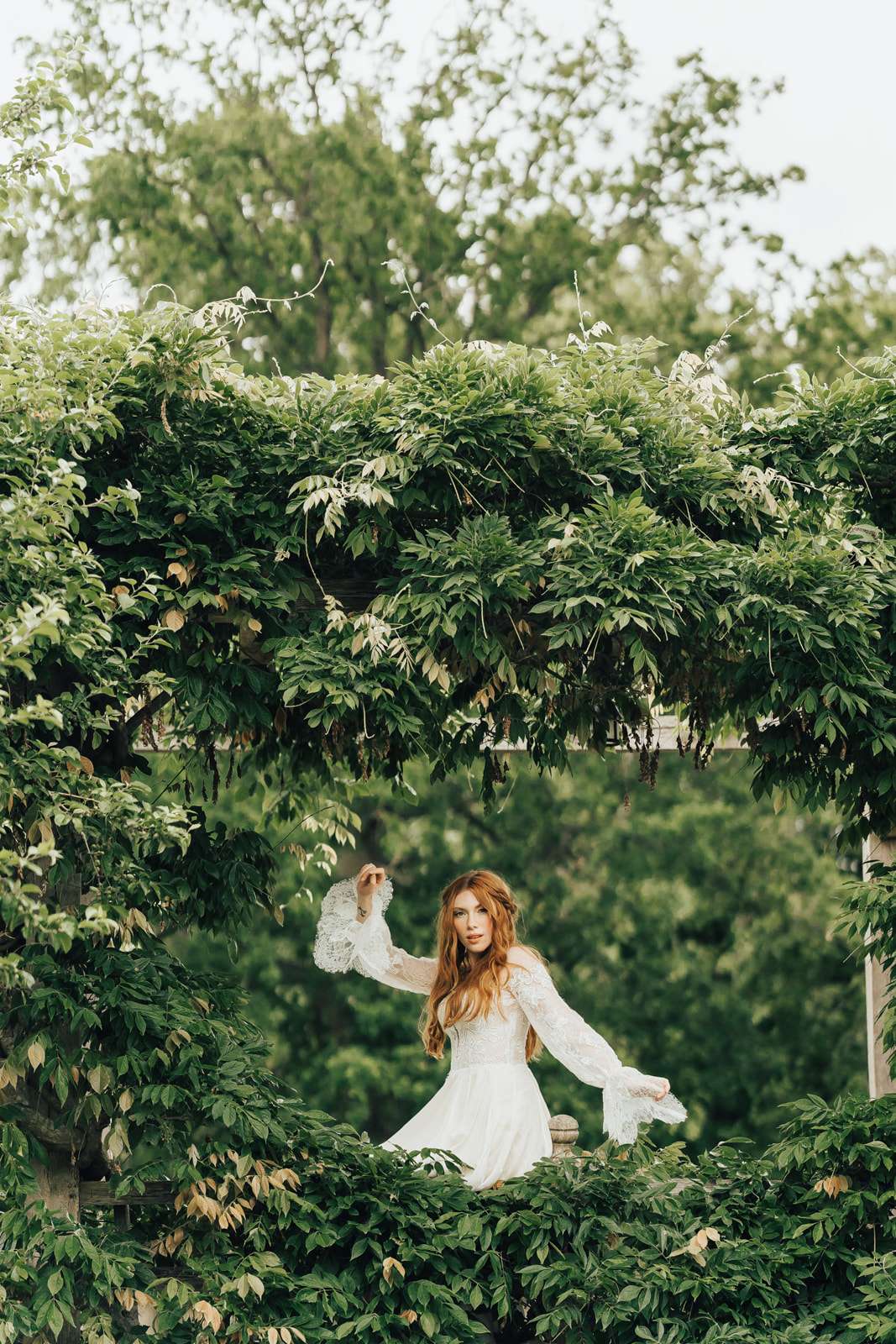 NICKY LOOK FOUR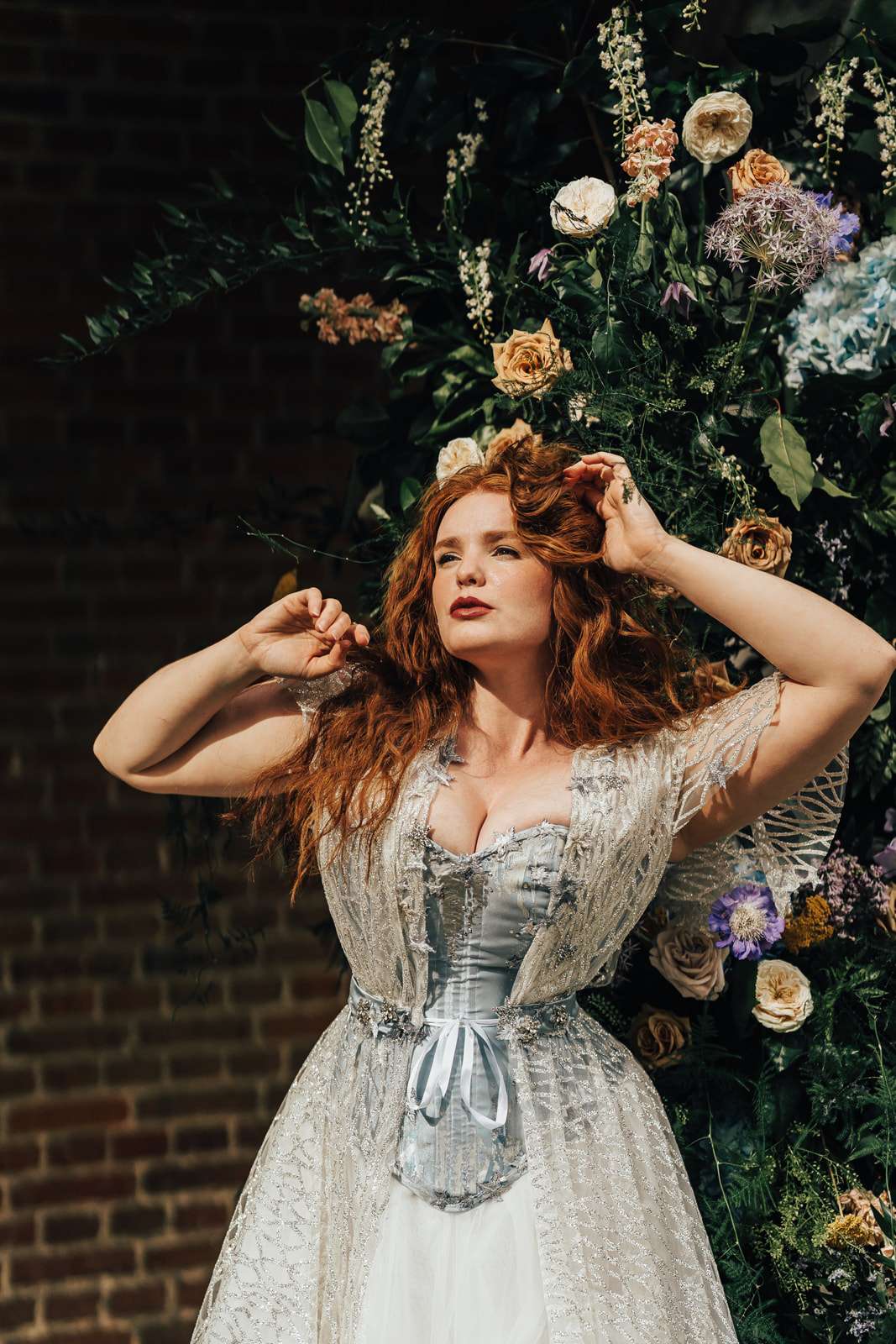 JADA LOOK FOUR