Morgane and Phil had known each other for ten years, and had worked together, when out of the blue love hit Morgane straight in the heart. "One evening, I finally saw it!" she said, and she knew they would never be apart from that moment.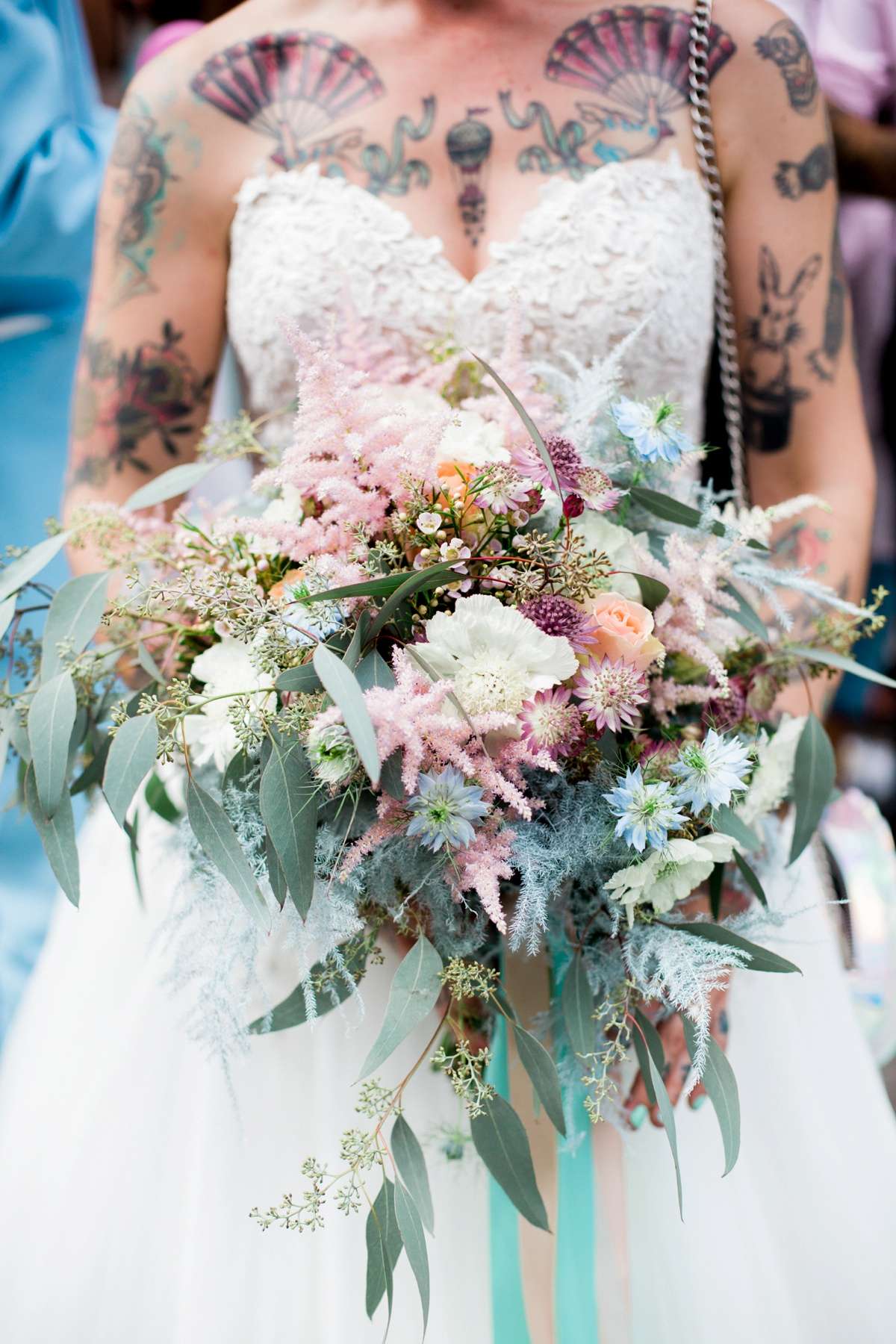 "The marriage proposal arrived a few years later, after the arrival of our Princess Tabatha. It was my birthday, and we'd had a great day at Europa Park, a big amusement park where we like to go often, but in the evening there was still no birthday present from my darling… So I told him I was a little disappointed, saying 'I didn't get my present…' and he said to me softly 'If you look on your bedside table…' It was a ring! He'd been trying to ask all day, but hadn't had the opportunity while we were on the rides! I said to him 'Go ask for real!' And I got my 'Will you marry me?' at last."
Morgane said she didn't particularly look at magazines or blogs when planning their wedding look. "We imagined a day that was outside, with soft and pastel colours. I am creative, so it all came naturally enough. It was a simple day, but had small thoughtful touches everywhere."
They had a formal ceremony followed by a pagan one that was held outside. Morgane described it as "A dream! Our friend Nath was our celebrant, and there were so many emotions and plenty of laughs as well as tears. Everyone loved it. I also loved the morning preparations, having my hair done and then getting dressed at my grandma's – so many wonderful memories shared with friends."
Morgane's Pronovias wedding dress, with its sweetheart neckline, floral lacy bodice, and voluminous tulle skirt, brought the true romance while also showcasing her tattoos to perfection. The cathedral length veil, also Pronovias, handled the drama and looked striking against her peachy pink hair, styled by Upstairs by Sébastien Rick. And what better way to complete the look than with ice-cream motif shoes and matching purse from the Melissa Karl Lagerfeld Special Collection? That is what you call winning at bridal style.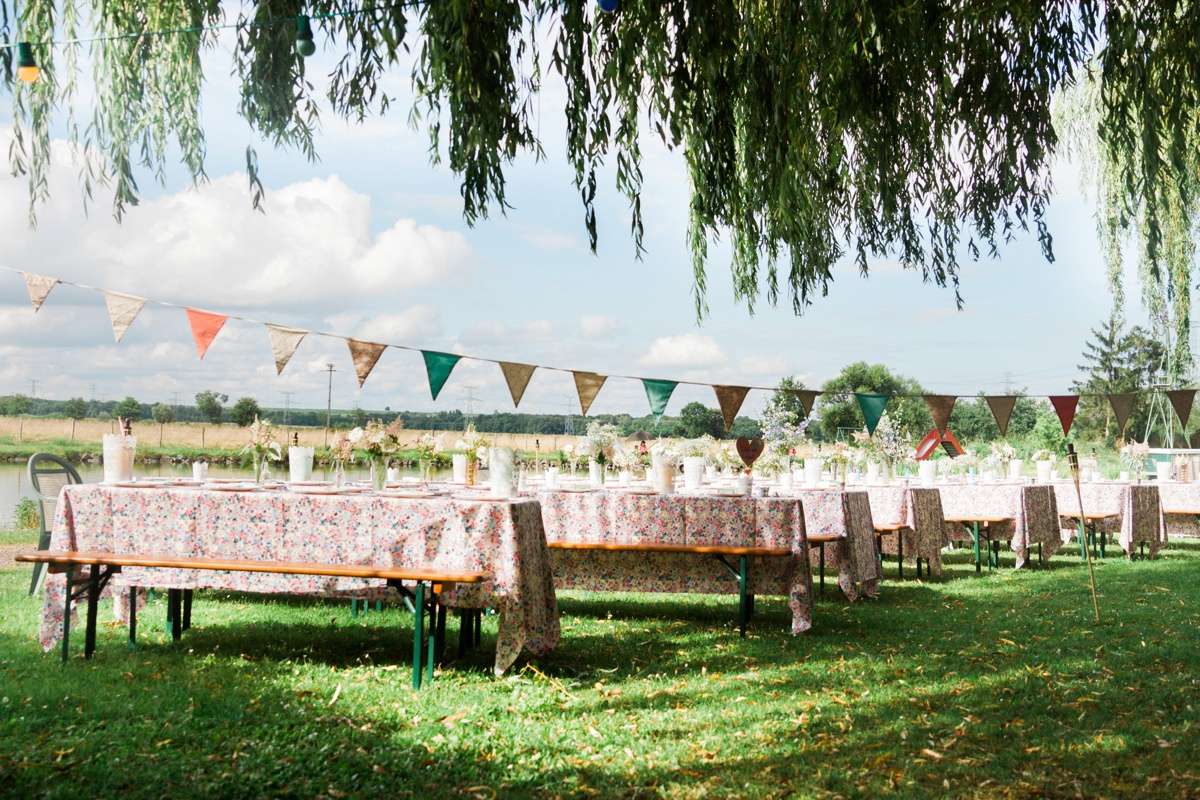 Phil didn't let the side down either, oh no, he rocked a powder blue sharp suit that very much complemented the pastels dotted throughout the couple's styling, from the flowers, to the balloons and bunting, to the table décor. Their day had a real 1950s vibe running through every detail.
Their reception was held at Dachstein fishing pond in Alsace, where guests dined outdoors in the sunshine, and then partied into the night courtesy of DJ Banana Split a.k.a. Martin Elbe.
Their advice for your wedding day is to make sure you don't miss out on your own food! "Yes do not forget to eat", the bride concluded, "join your guests in tasting the wonders created by your caterer! We didn't see the aperitif, nor did we taste the succulent petits fours!"