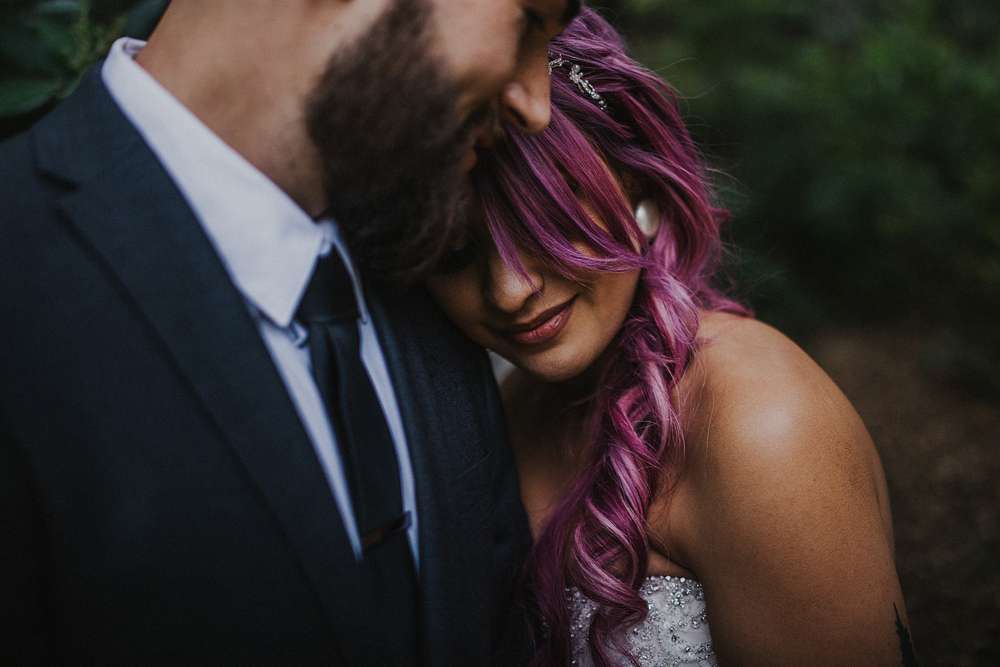 Krystal and Nathan found the lead-up to their wedding full of difficulties, with even the morning itself being nerve-wrackingly filled with the threat of rain. However, the day turned out to be magical and full of colour, love, support and happiness. The bride said that their favourite part of the wedding was that, "We each got to marry our best friend." Which is a surefire way to melt away any woes!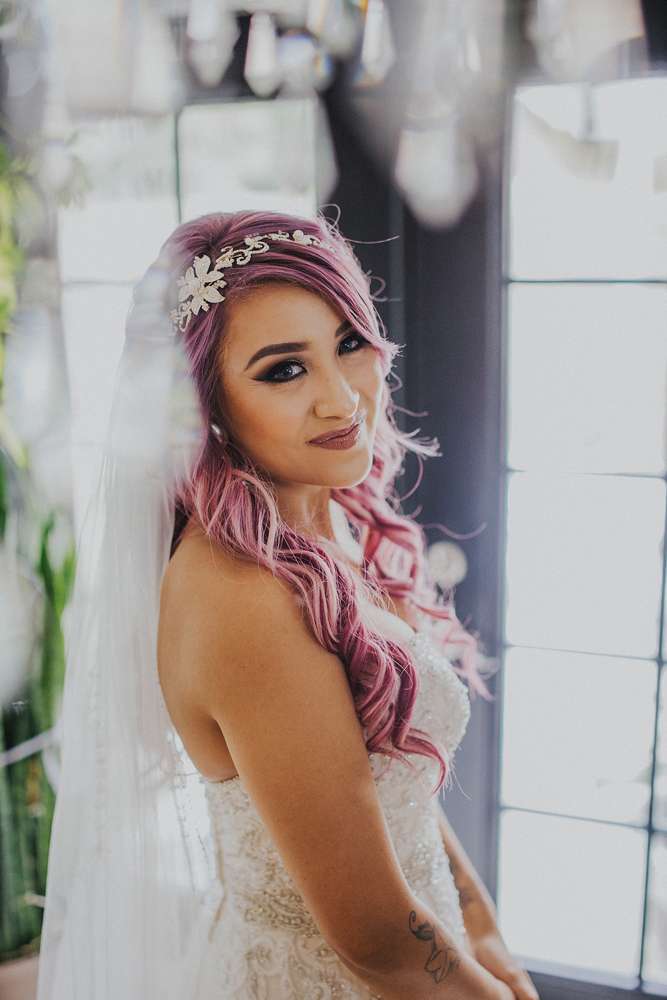 They were married at Oak Canyon Nature Center in the Anaheim Hills, California, a place that truly meant something to them, as the bride explains, "We actually have a history with the wedding venue. We have been hiking there since we first met. It felt natural to base our big day around this serene environment."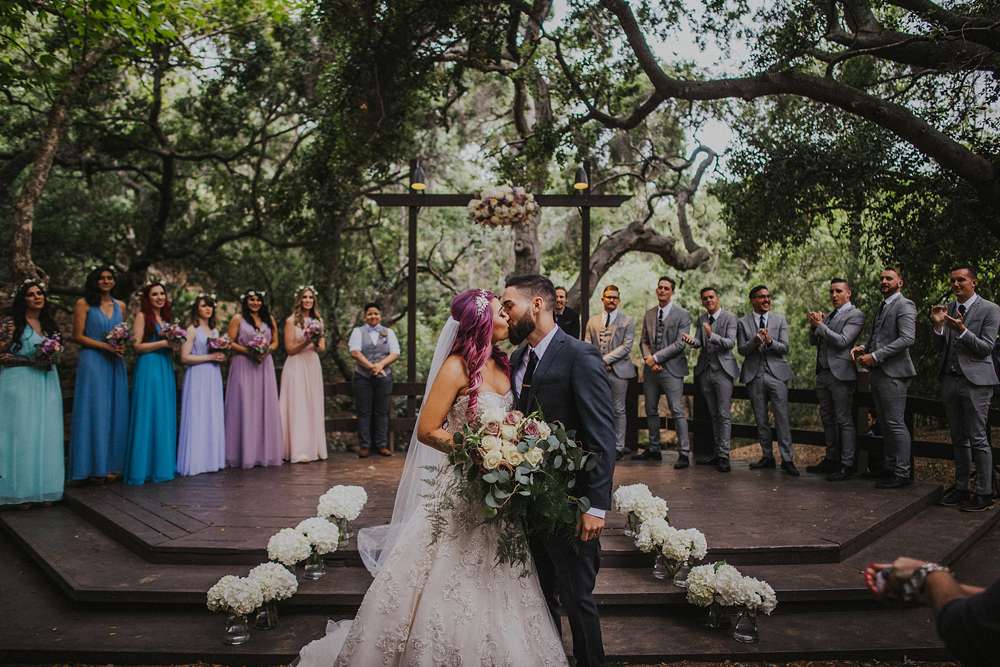 "Our ceremony was absolutely incredible. We were warned (the morning of the wedding) that rain may potentially cause us to cancel the ceremony and there was an abundance of friends and family consistently telling us, 'It's good luck for rain to come on your wedding day!' Once everyone was seated and the wedding party was in position, it became apparent that we would proceed as initially intended. The level of nerves we were both experiencing is truly difficult to put into words. Garrett Russell officiated our union in wonderful fashion. It was the most blissful and rewarding conclusion to an endlessly arduous process."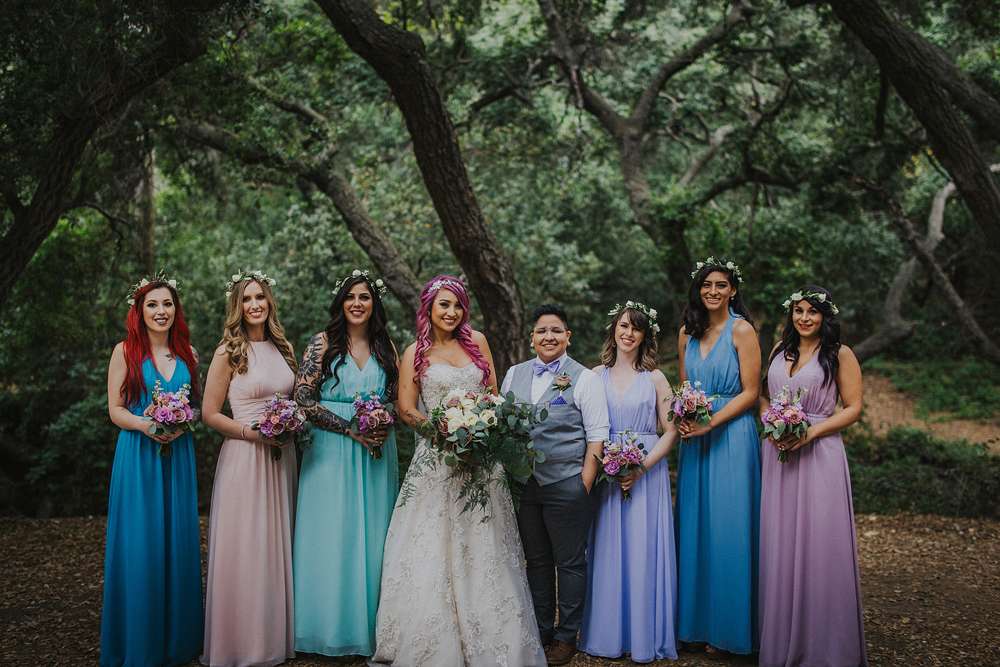 The bride sparkled in an embellished dress from Bonny Bridal with tumbling purple loose waves styled by Carly Tunby. The colour continued with her bridesmaids being dressed in a rainbow range of gowns from Alfred Angelo Bridal.
The peaceful ceremony was followed by everyone partying the night away at Yorba Linda Community Center, with DJ A Rock Entertainment keeping everyone dancing. A lovely moment was that, "We had our dear friend Shane Lopez play his own rendition of Stand by Me by B.B. King for our first dance", Krystal said.
The couple's budget was $15,000, with costs being reined in by getting handy with the DIY. Krystal explained, "My family is pretty crafty. We hand-painted all the signage, designed/printed custom water bottle labels, made desserts for the candy bar, and much more. Honestly, we saved money in almost every area. We were very fortunate to have contacts in most of the essential fields of wedding services who gave us discounts." The biggest expenses came from the wedding venue and the reception venue, but it wasn't too much of a concern given all the money they saved.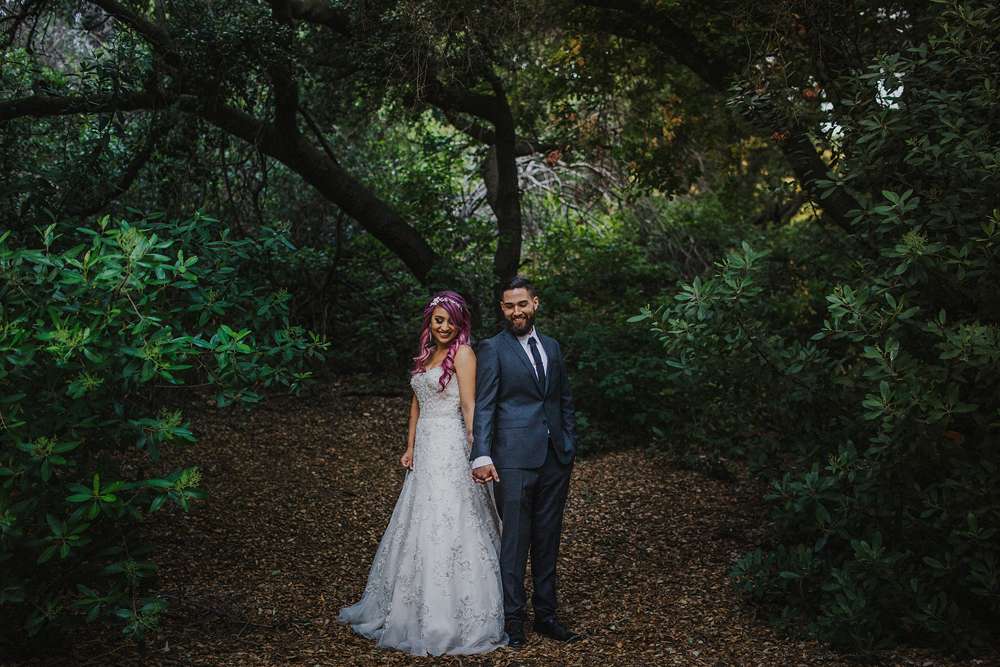 The lead-up to the day was really tricky, and the couple said that the thing they wish they'd known about planning a wedding was how time-consuming, expensive, and stressful the entire process is! "We experienced a consistent level of stress with which we had no previous experience", she said.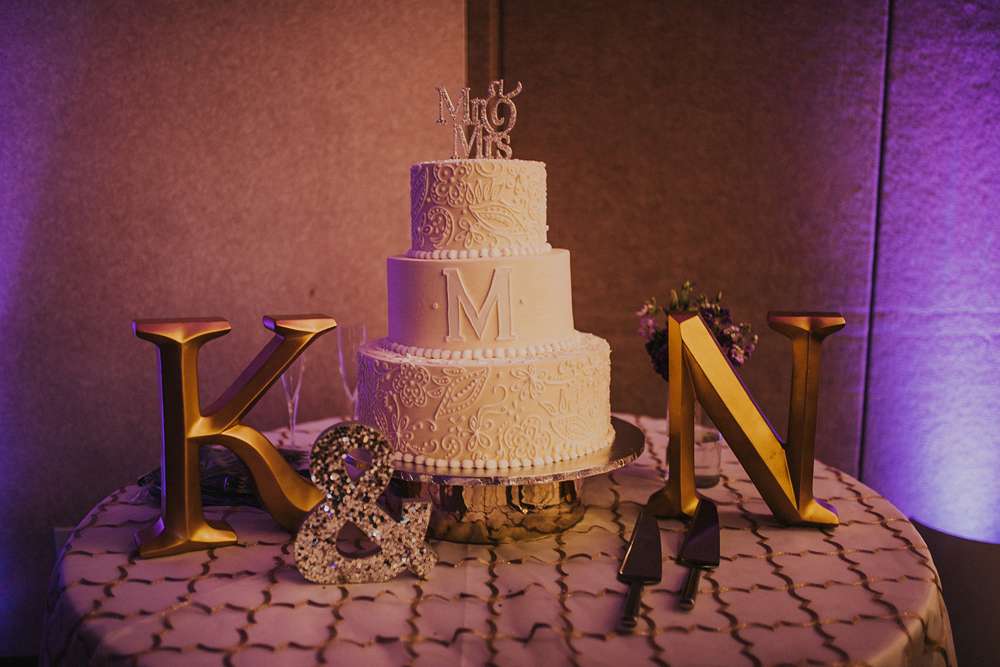 Reflecting on the question would they have done anything differently, Krystal said, "The easy answer would be yes, however we cannot fully concede that we would change our experience. It was intensely difficult and tested our true limits of patience, and even though we had tons of obstacles to overcome, we would not trade the memories we have. Being pushed to our limits physically, emotionally, financially, and otherwise, it showed us what we are really made of."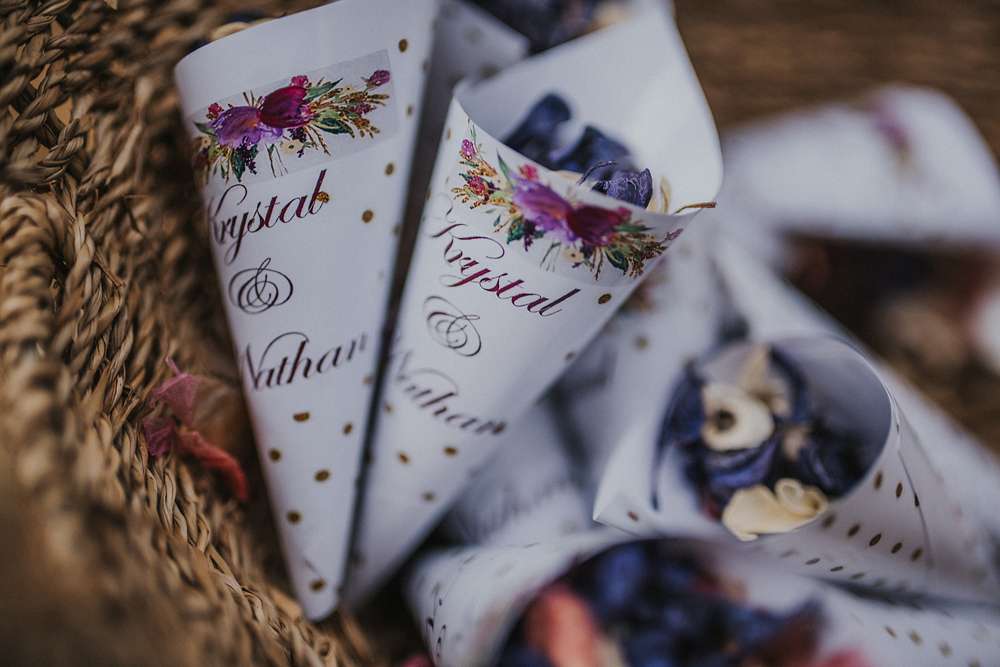 The bride concluded that the best thing about planning the wedding was, "Having the opportunity to see, first hand, the amazing community of friends and family who support us." And her advice for future brides and grooms is to, "Take your time, both in your relationship as well as your future plans. Let your love and plans grow organically."