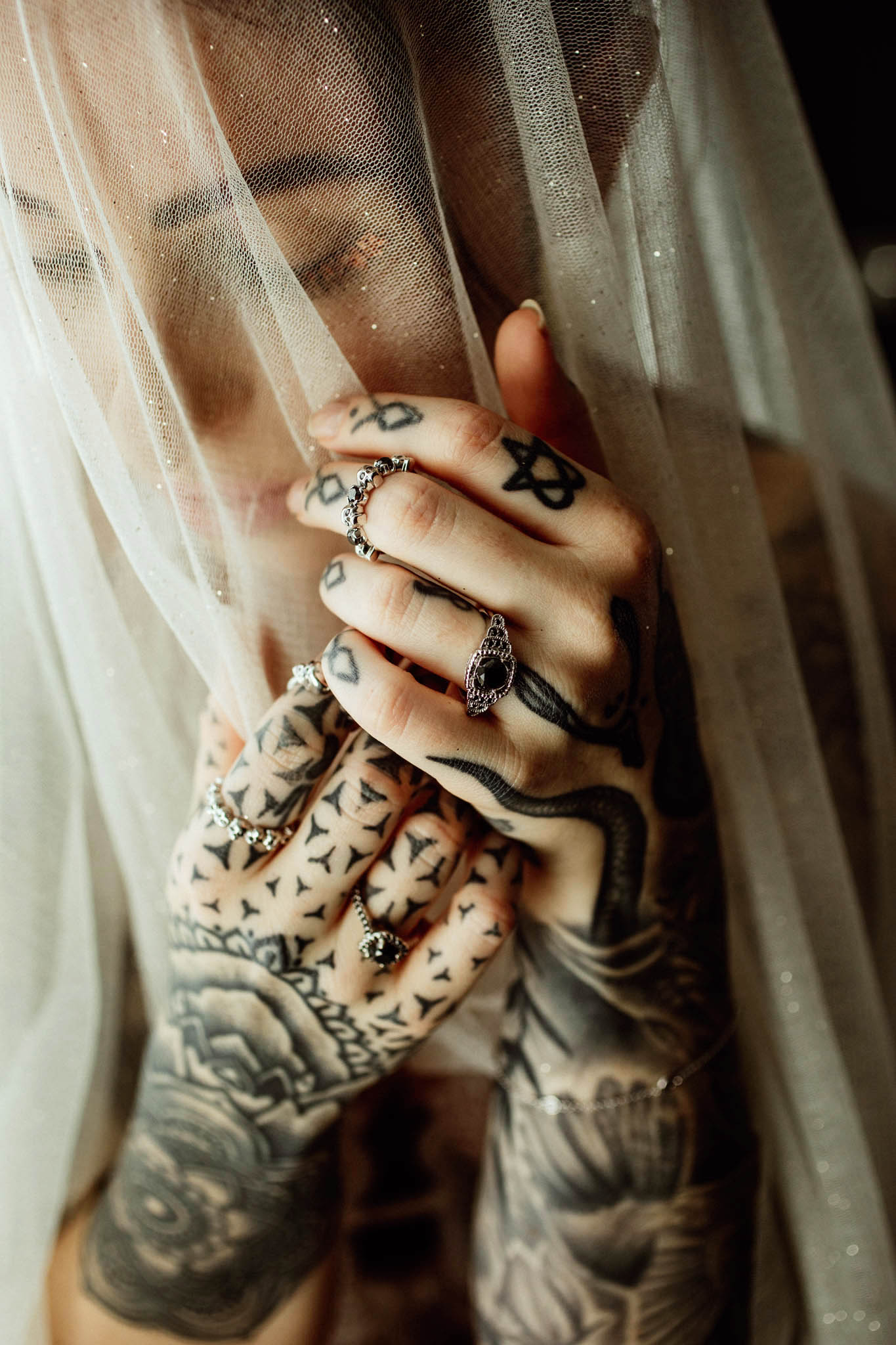 Happy New Year's Eve! As the January/February issue of Rock n Roll Bride magazine is now available for pre-order (grab yours here! It goes on general sale on January 4th) I thought today would be the perfect time to share some of my favourite (unpublished) shots from the Come As You Are editorial in our November/ December issue.
This shoot was put together by me and my fashion team in collaboration with the incredible New York based jewellery company, Iz&Co. It's always such an amazing opportunity for us when a brand puts their trust in us to create something for them. Iz not only gave us 100% creative freedom on this shoot but being able to play with her amazing skull and diamond pieces was a dream come true. I was very sad we had to send it all back believe me!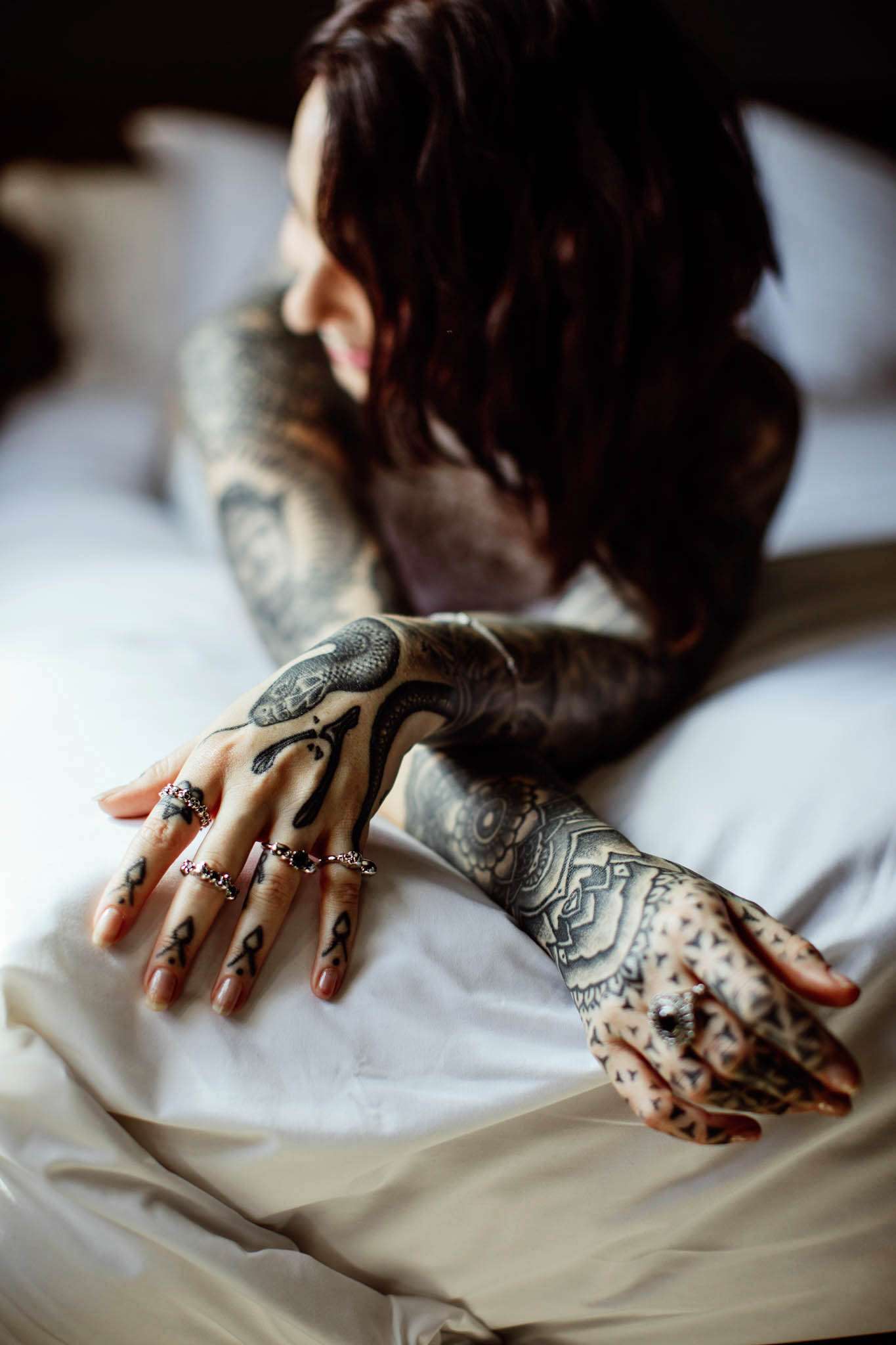 Jewellery is a very personal yet powerful adornment, an outward expression of who we are. Iz & Co's mission is to create pieces that are edgy, bad ass and make the wearer feel sexy and confident. Each piece is designed and crafted with high attention to detail, quality and craftsmanship made to last for generations.
With over 19 years of experience and an obsession with skulls, Iz & Co. are the perfect choice for a Rock n Roll bride or groom who wants something different, and a piece of jewellery that truly feels like them.
We decided, in order to really make a statement on this editorial and to showcase the alternative jewels to their full potential, that we needed a really edgy, heavily tattooed model. Turns out finding babes like this who are represented by model agencies is a hard task so I took to Instagram instead. After stalking Martha's profile for just a few minutes I knew she was the only babe I wanted to ask. She's not a professional model but did the most amazing job and didn't bat an eyelid when I told her the concept was underwear and nakedness, what a trooper!
All the jewellery featured in this shoot is by Iz&Co.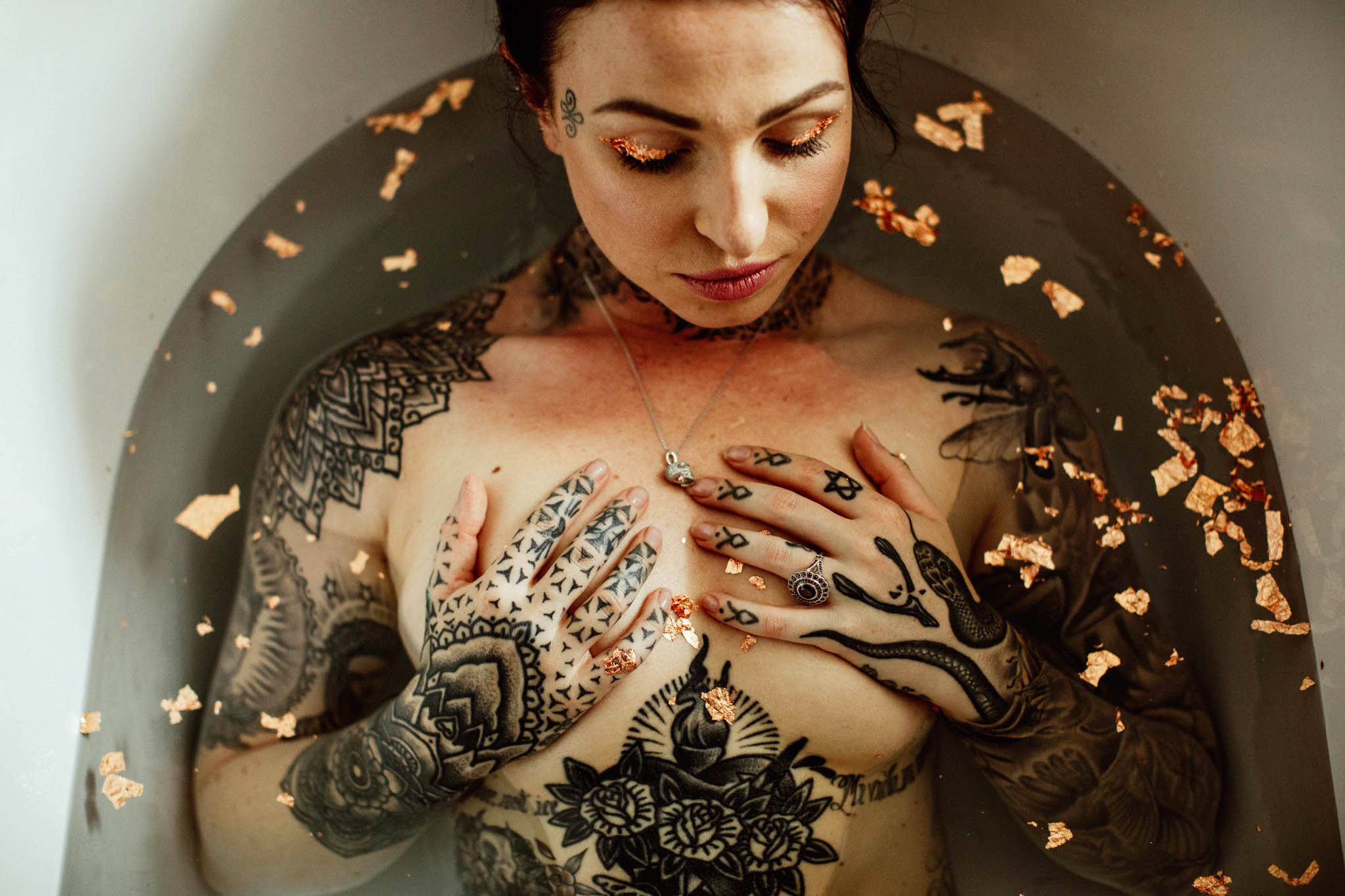 We borrowed stunning underwear from Brighton Lace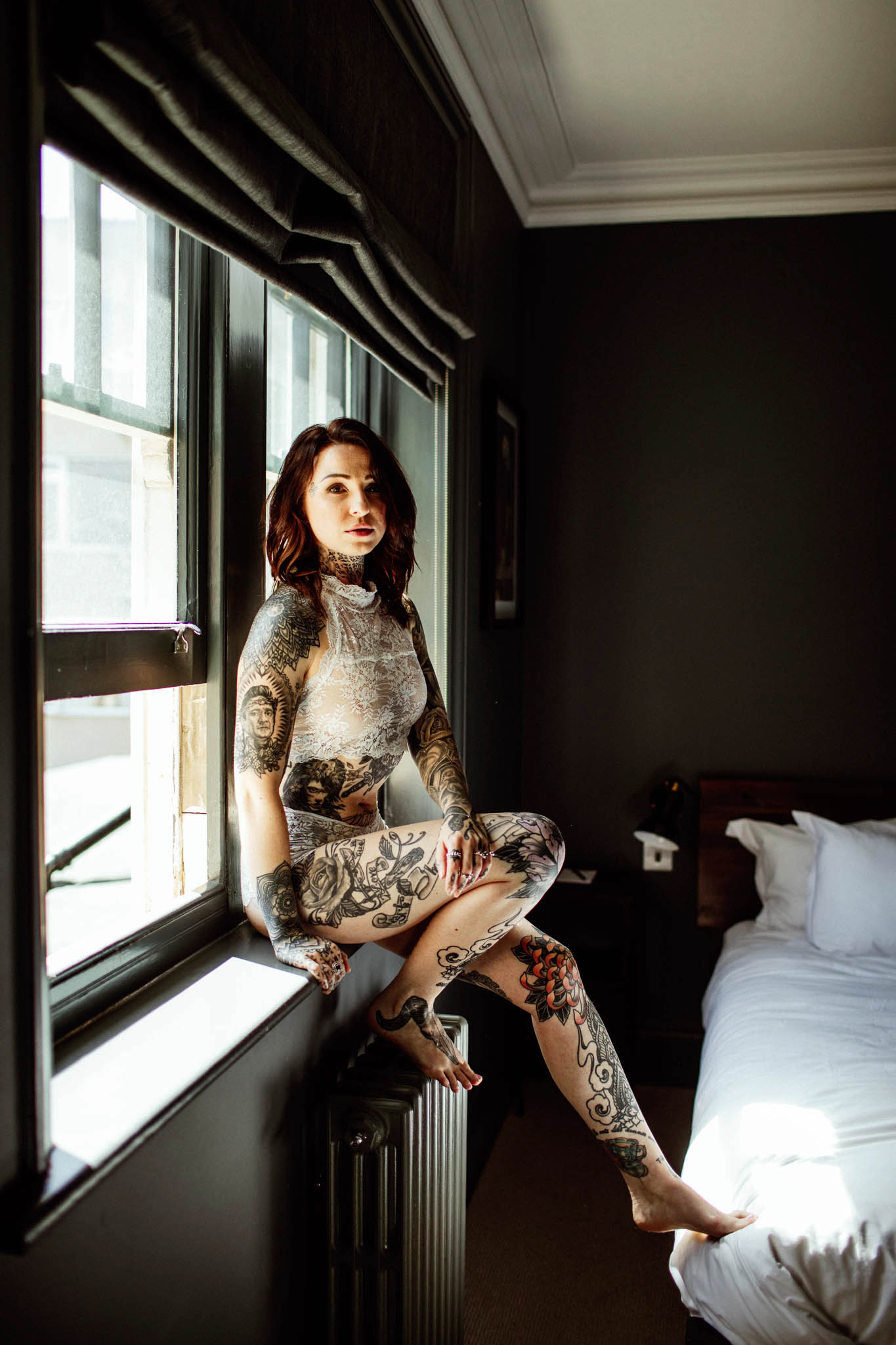 Obsessed with the peach colour of this set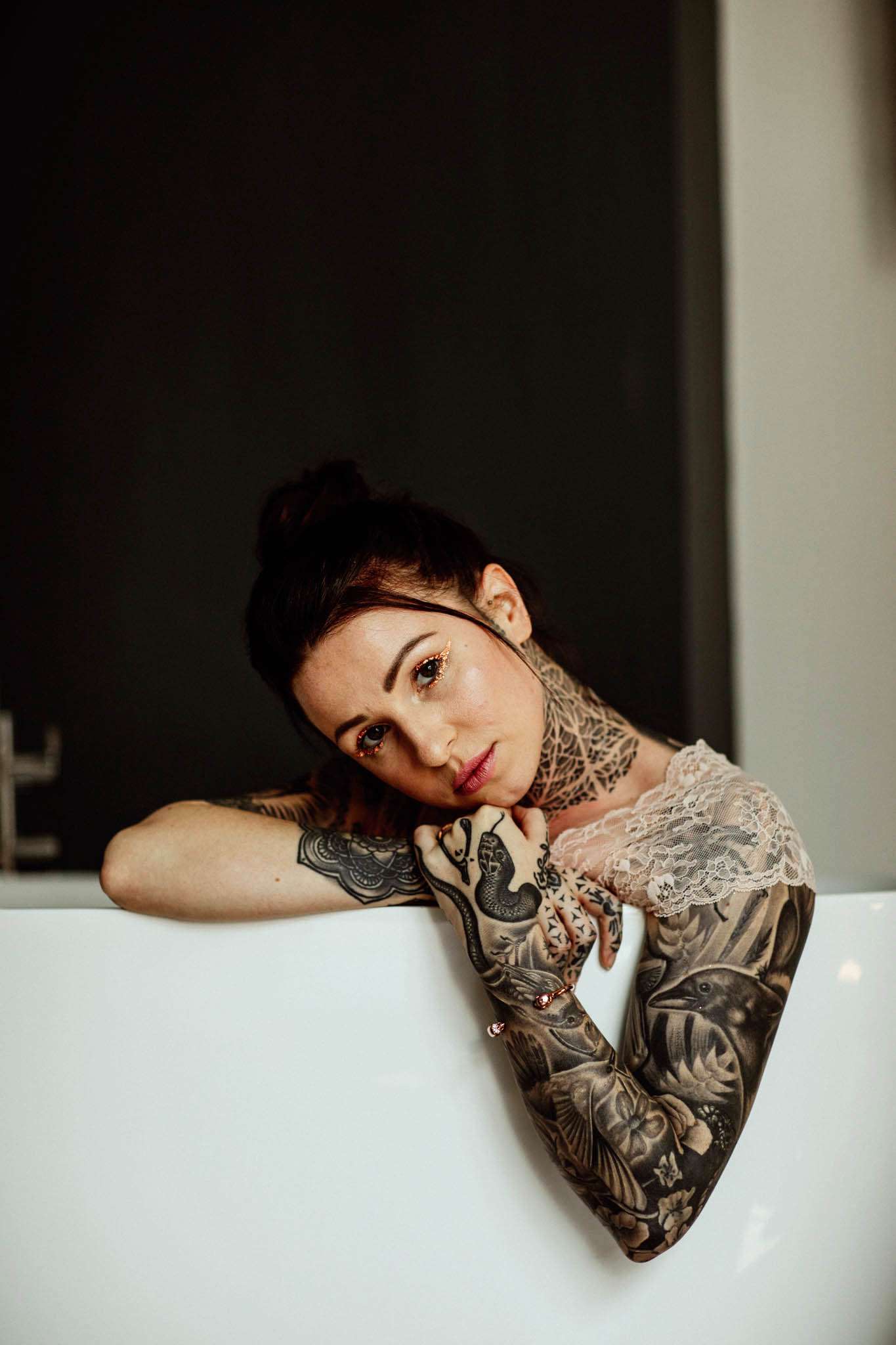 Plus the most incredible cape from W Collective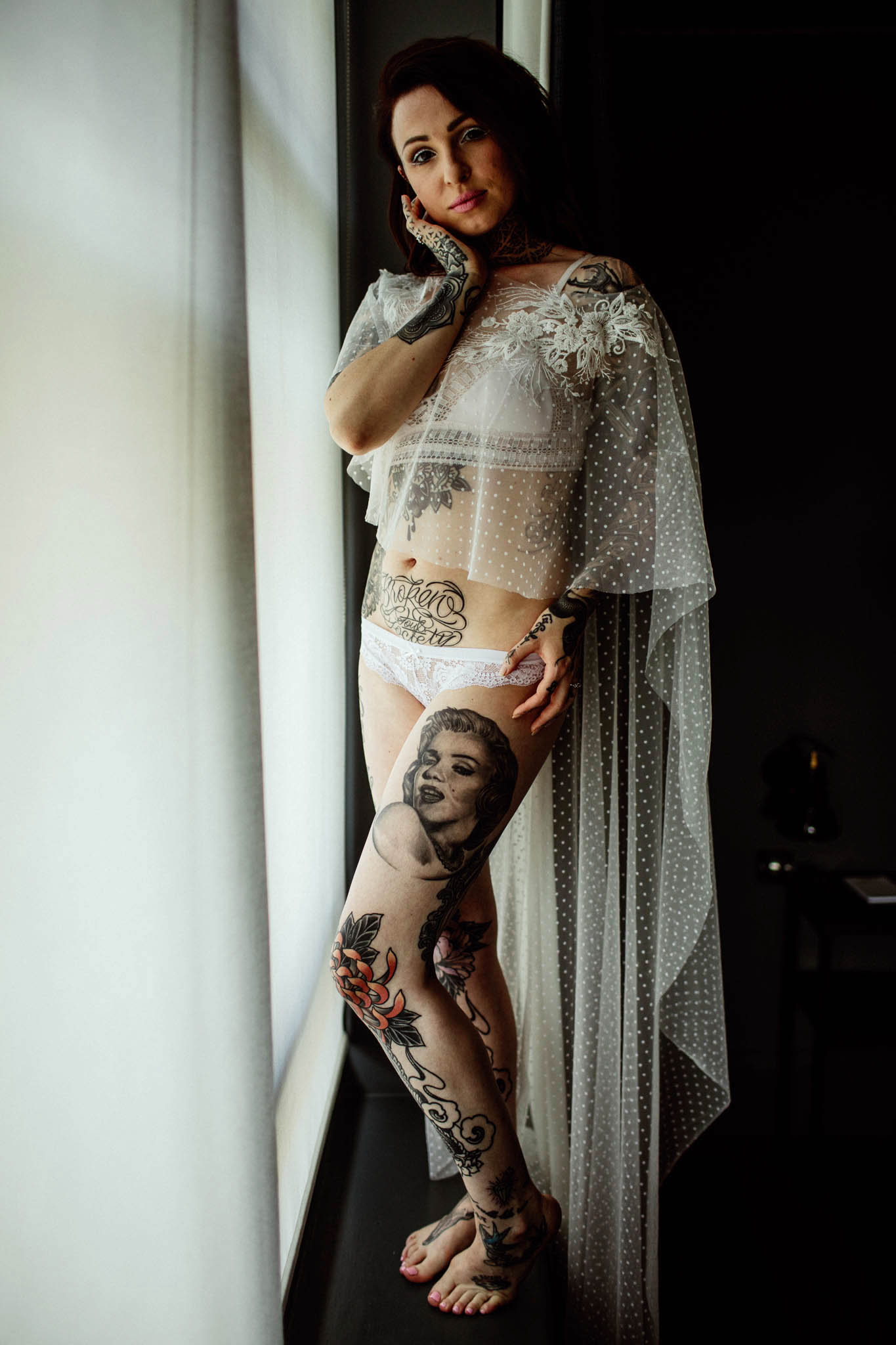 And this stunning, glittery veil from AM Faulkner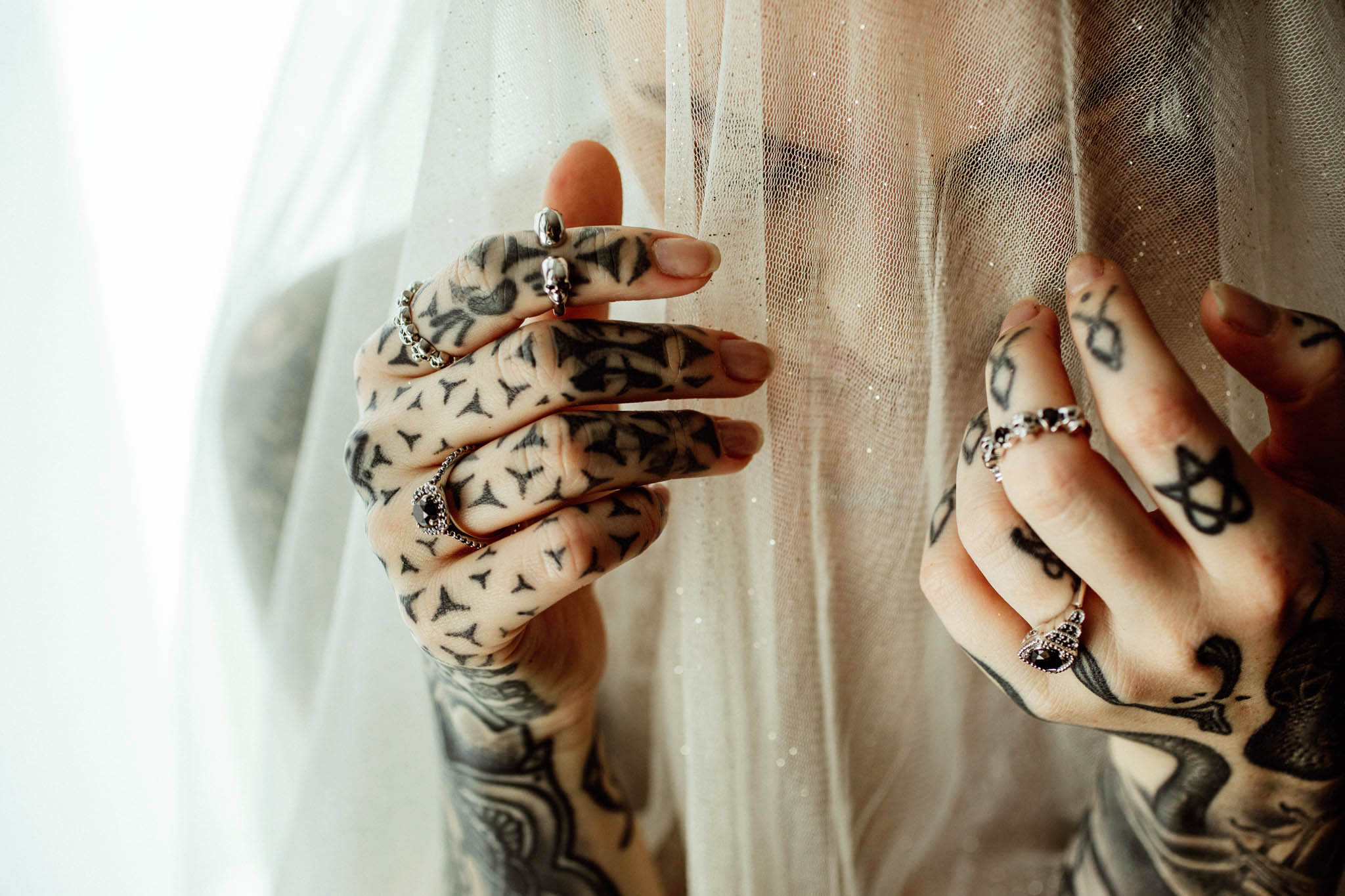 All the other pieces came from Boohoo, ASOS or were Martha's own.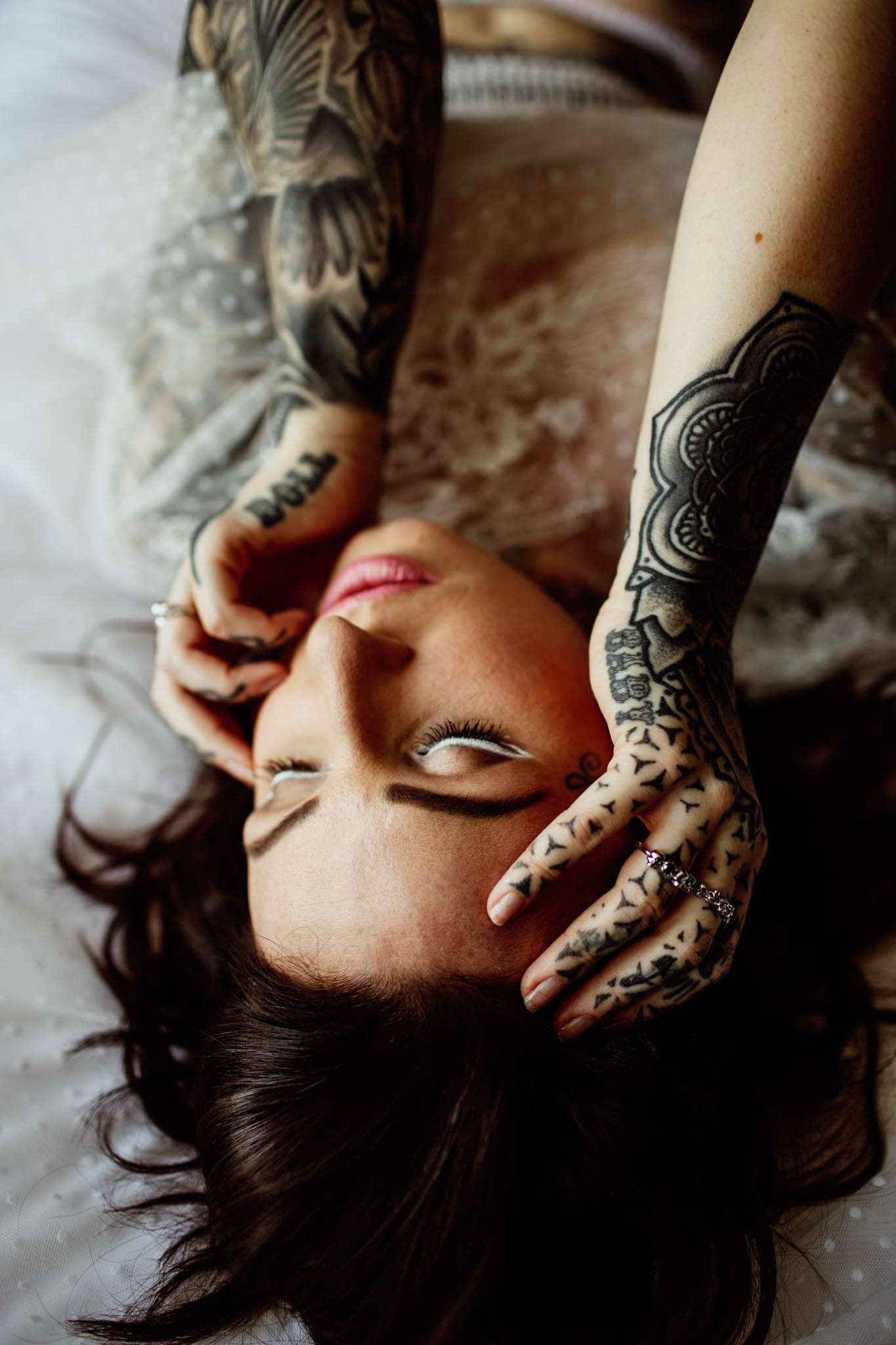 The behind the scenes video was made by the incredible Costa Sisters!
I hope you love this shoot as much as I do! If you'd like to see the magazine spread of it, you can still grab a copy of issue 17 via our shop, or you can find it in WhSmiths, Smiths Travel or Sainsburys until January 3rd.
Whatever you're up to tonight, I hope you have a lovely New Year's Eve. I'll see you in 2018!