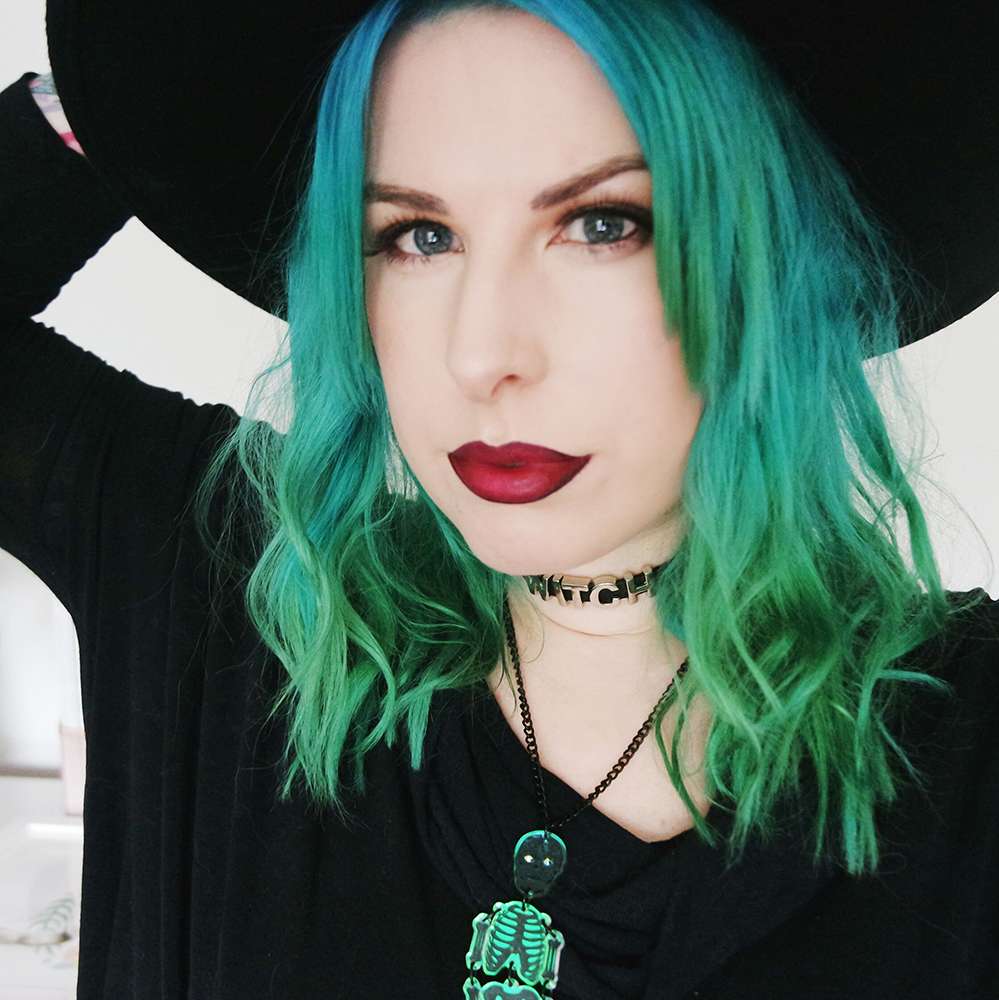 By now you've probably already heard of, or even considered, having your eyebrows microbladed. A few of my friends have had it done and always raved about it, but I'd honestly never really considered it for myself.
I've always been pretty proud of my brows. Thankfully, I managed to swerve the over-plucked trend of the late 90s (due mostly to laziness than anything else!) so I didn't think I really need it done. However when I was invited by Sian Dellar to try it out, I thought it would be a really interesting experiment.
Here's what my browns looked like before, photographed with no extra brow products or make up…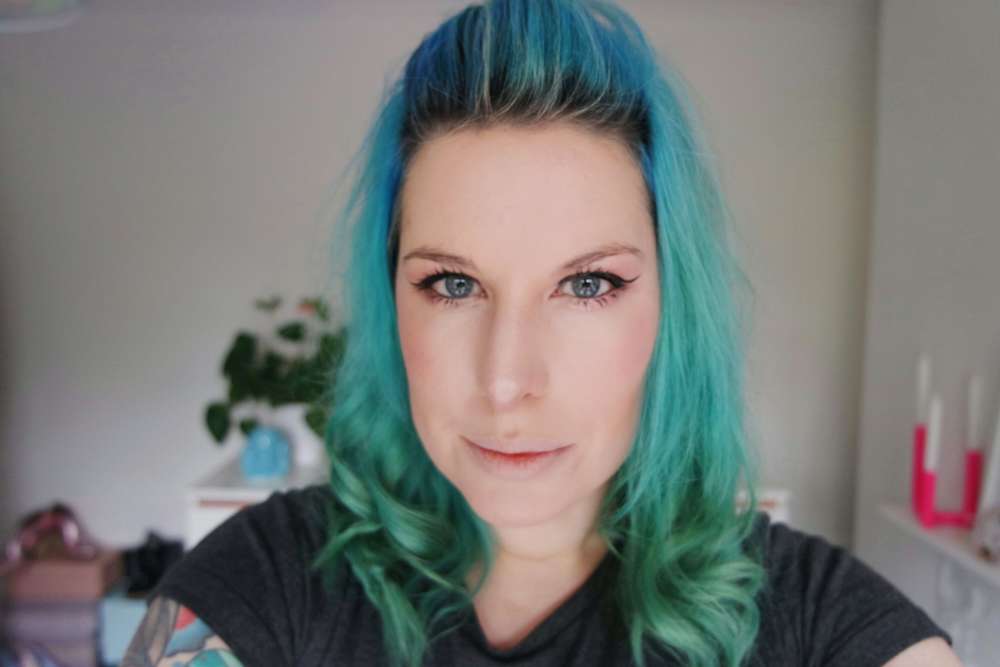 My right brow was a little off-centre compared to my left making them look slightly asymmetrical, and they were a little far apart, but neither of these things massively bothered me. After all, they're only brows right? Wrong! Since having this treatment done I can tell you that 'on fleek'* brows make all the difference!
*OMG did I really just say that?
Here they are before with my eyebrows filled in. If you're curious I use either the Anastasia Beverly Hills Brow Wiz or the NYX Tame and Frame Pomade, which one depends how much brow-effort I want to make (ha!)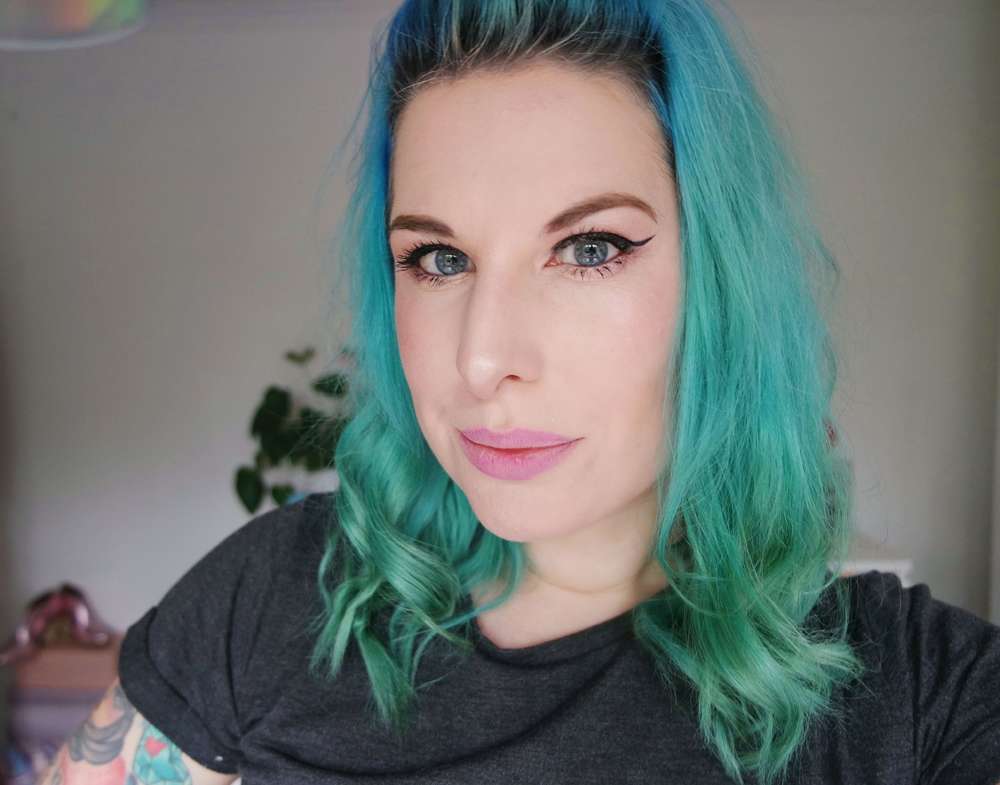 I arrived at Sian Dellar's clinic, located at 1 Harley Street, and was met by the lovely Carrina, who was doing my treatment. After a quick patch test (a little scratch behind the ear, left for 15 minutes to see if there was any reaction) and we were ready to go.
I told Carrina I didn't want anything too extreme, "Insta-brows" were definitely not my goal. I just wanted to see what difference a more subtle treatment might make. She then did all kinds of measurements before drawing a template on so I could see the shape she was aiming for to make sure I was happy with it. She suggested bringing them inwards a little, raising my arch slightly and extending them just a touch at the ends.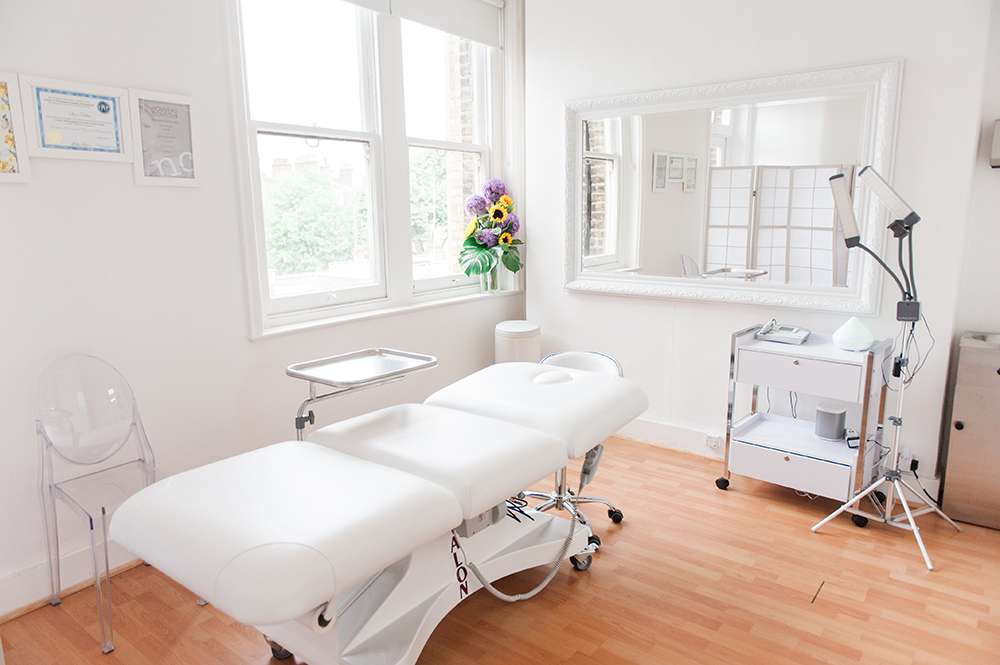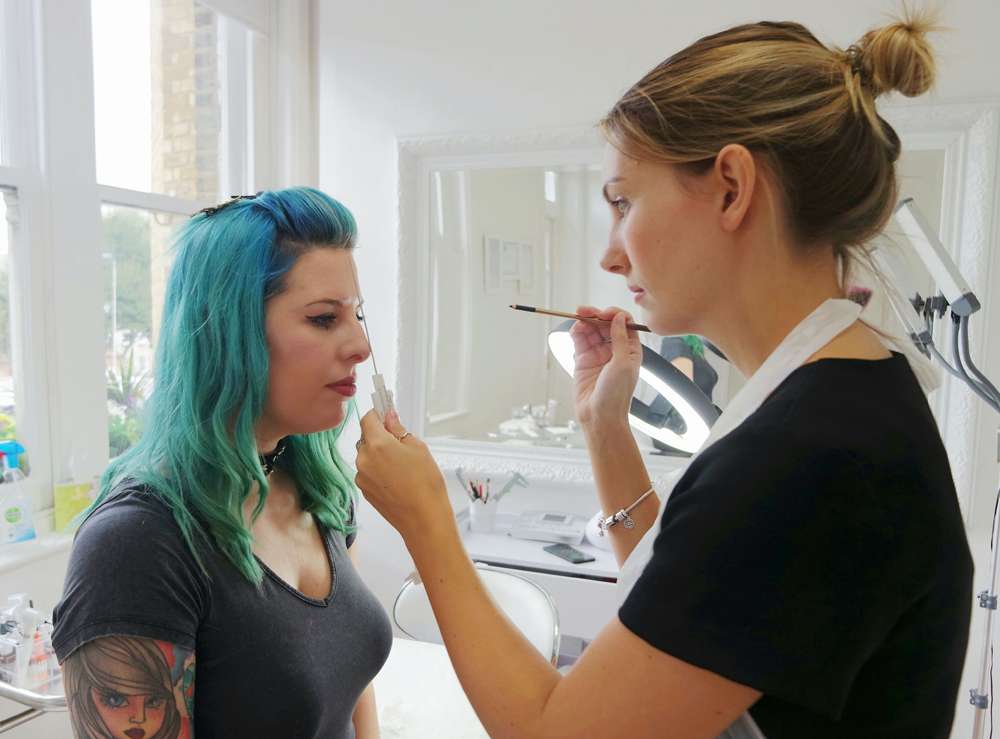 Microblading is essentially a semi-permanent tattoo, but a small hand held tool made up of tiny needles is used to create very fine individual strands. Unlike unlike a normal tattoo, the hypoallergenic pigment in deposited just under the skin, rather than all the way into the dermis. This means it will last for around one to three years with a touch up advised after 12 months.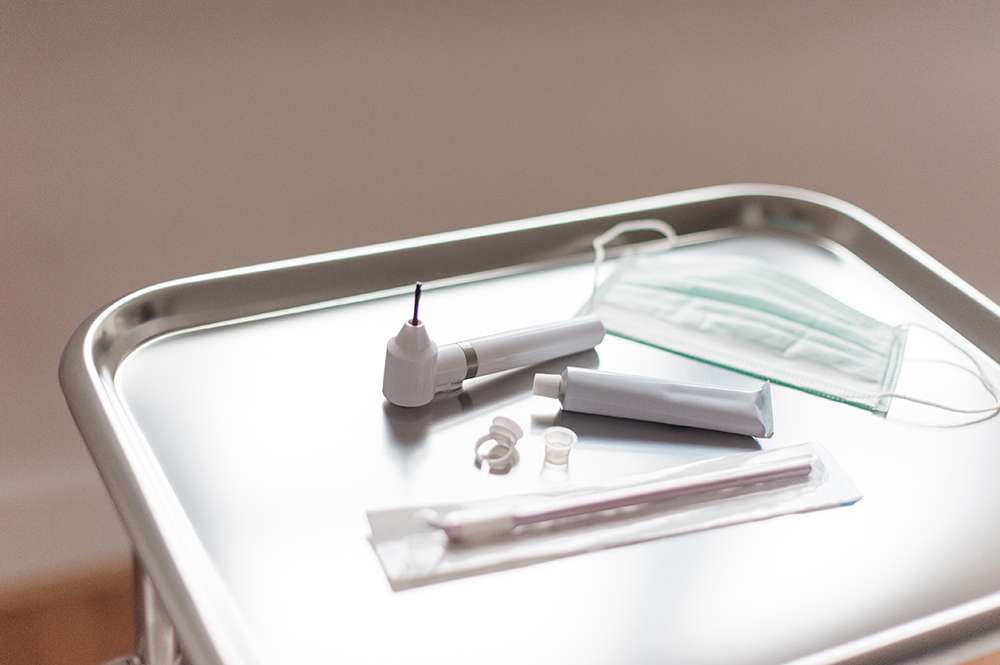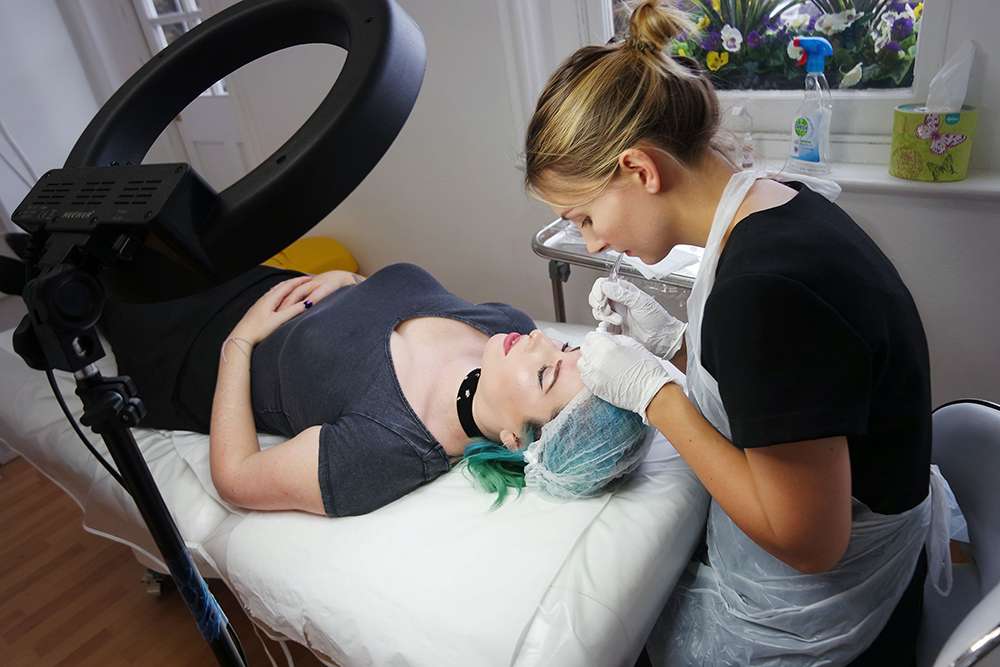 After numbing the area, Carrina began to make small hair strokes, in order to mimic my natural brow growth and movement. The treatment took around an hour, and while it was a little uncomfortable for the first few minutes, as soon as the first cuts were made, the numbing cream really sunk into the skin and I couldn't feel a thing.
Here they are, all finished!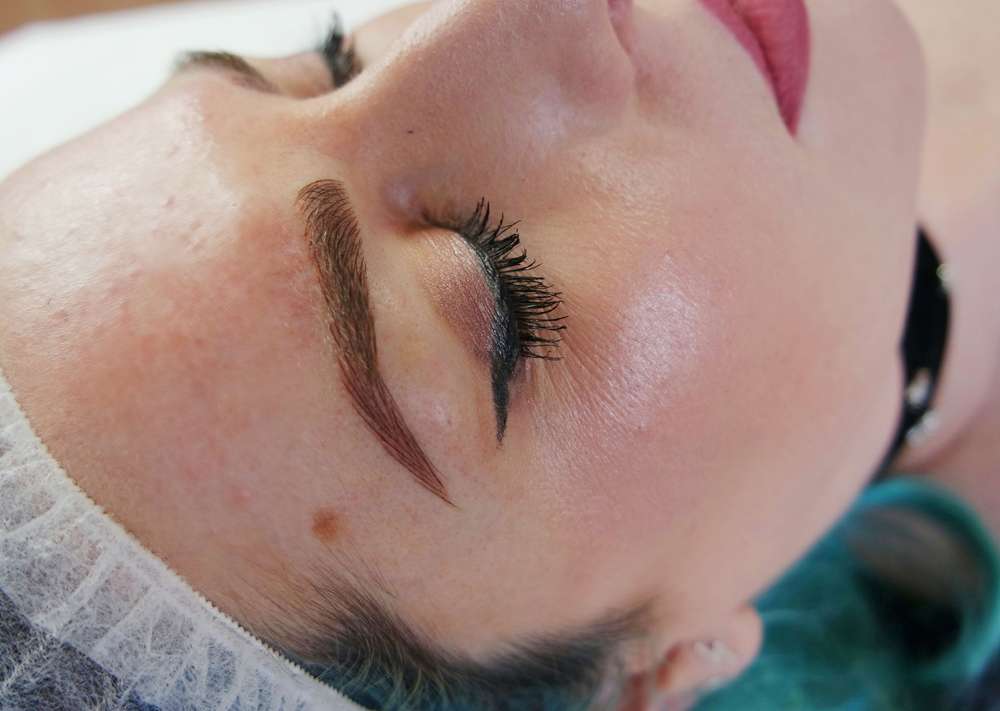 And for comparison, here's a close up of my brows before and after the treatment. As you can see the difference is subtle and natural, but actually quite amazing!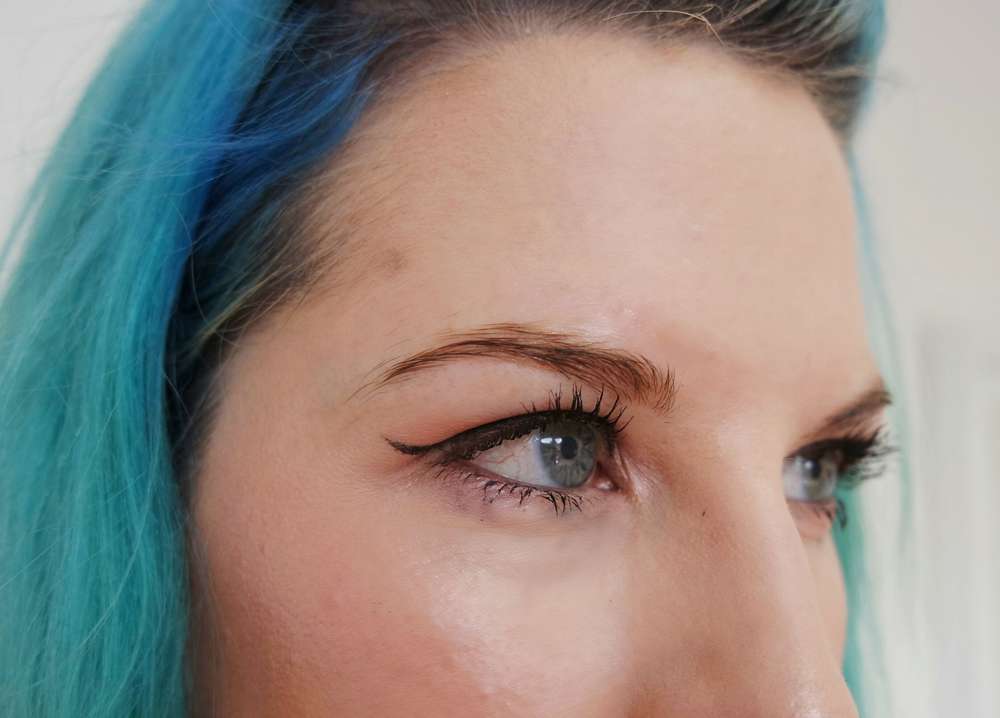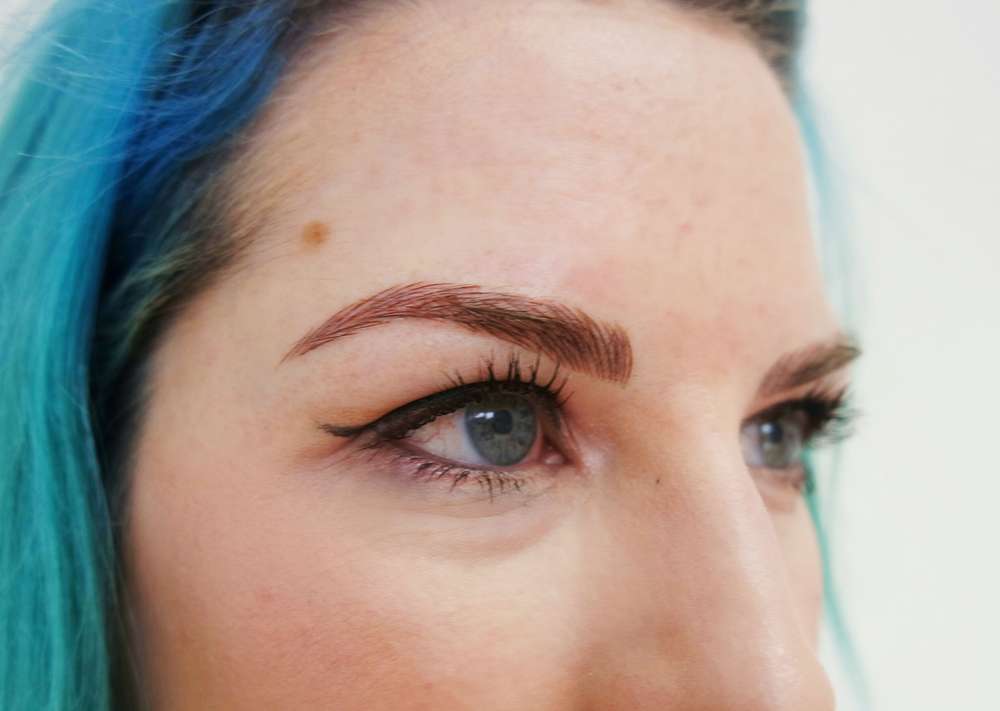 I never considered what a massive difference microblading would make and the best part is now I don't need to wear ANY product or make up in my brows if I don't want to.
The healing process is similar to a normal tattoo. They slightly crust up and look very dark for a few days, then begin the peel and flake off. Once this starts to happen the colour fades to one much closer to your natural brow hair shade.
The main difference between healing this and a normal tattoo is that you can't get your brows wet at all for about ten days. It took a while for me to remember not to splash my whole face (and I did forget a couple of times but a quick pat with a clean towel and nothing terrible happened), but it wasn't too much of a trauma. They give me a small tub of coconut oil to keep them moisturised which I put on a few times a day too.
Ta da!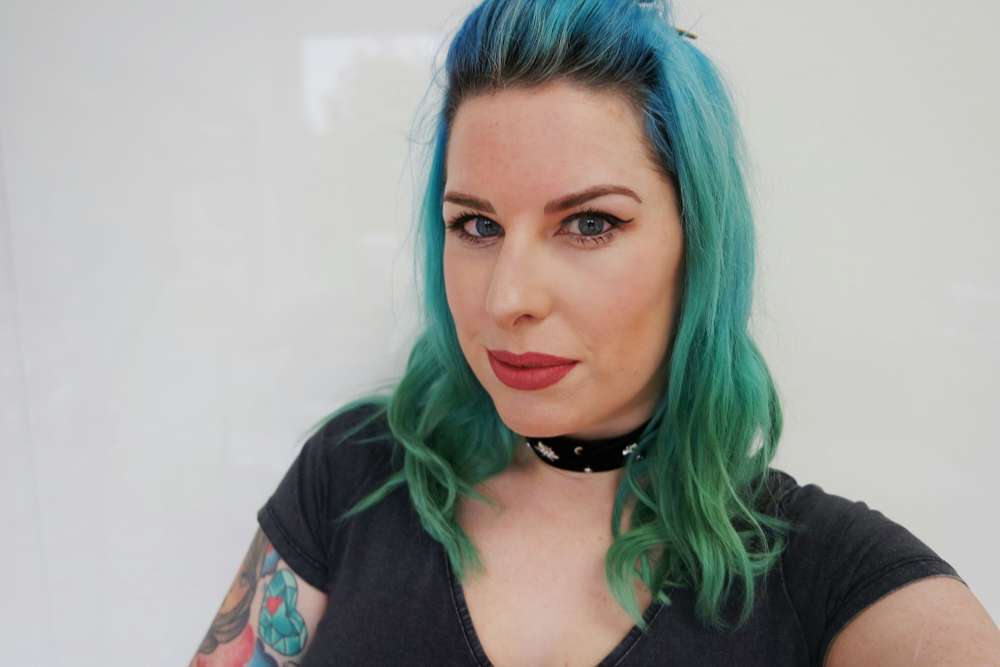 I've got another appointment booked in six weeks for a touch up (which is included in the price) where they'll fill in any areas they might have missed, or bits that might have not taken properly.
I am SO THRILLED with how my brows look and not having to spend 15 minutes getting them perfect every morning is such a time saver. I like my brows quite dark, so I have been using a little bit of Brow Wizz some days, just to darken them a little, but I can totally go without it and still look made up.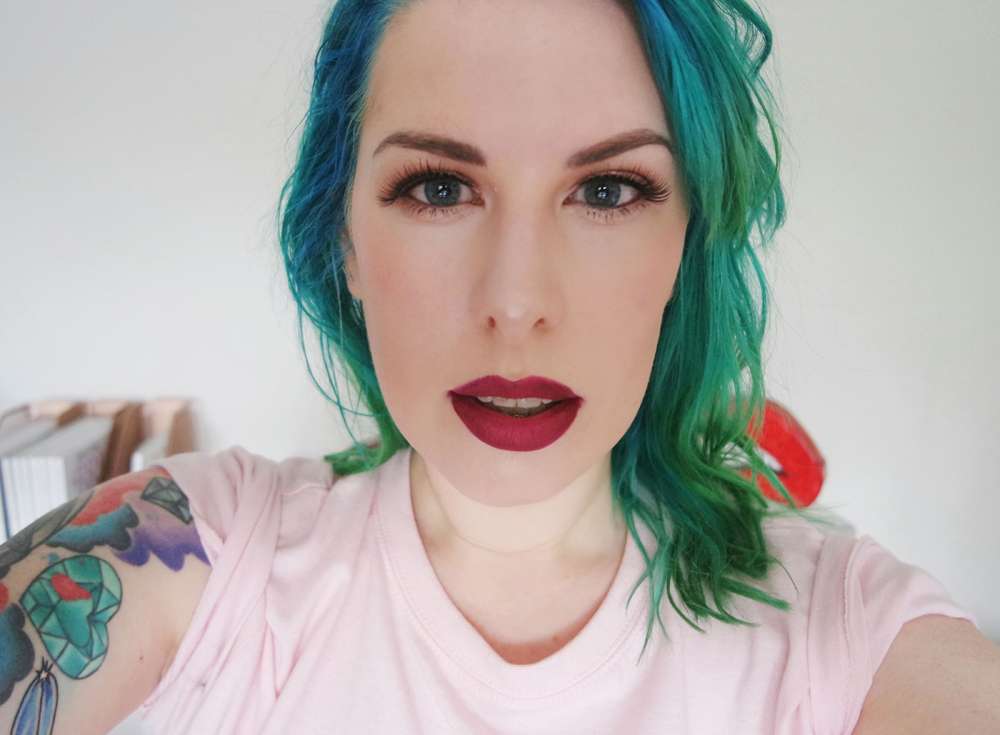 So whether you have very sparce (or even no) brows, or you're just a bit lazy like me and want to look brow-perfect as a soon as you wake up. I'd totally recommend looking into microblading. If you want to do it for your wedding, Carinna suggested having it done at least a three months beforehand so they can heal and you can have your touch up before the big day.
Microblading with Sian Dellar costs from £495 and more information can be found over on their website.