Around five years ago, after way too much abuse from DIY bleaching, my hair was in a bad place. It was dry and brittle and wouldn't grow past my shoulders before breaking off. Naturally, my hairdresser wasn't impressed and helped me to see the damage I was doing to it through over-bleaching. If you're partial to a splash of unnatural colour in your hair the chances are you can totally relate to this problem.
Fast forward to now and the difference is night and day. My hair is longer, stronger and so much softer. And I know it's not just me seeing the difference, people are always asking on my Instagram how I manage to keep the bright colour without causing damage. Among the shopping list of tips I always give them is Xtend-Life's Omega 3.
It was actually a friend who recommended this fish oil supplement to me and I first wrote about it in 2014 as a satisfied customer. This stuff literally transformed my hair in about six months and I've been a convert ever since. Here's a quick before and after comparison of my hair for you to judge: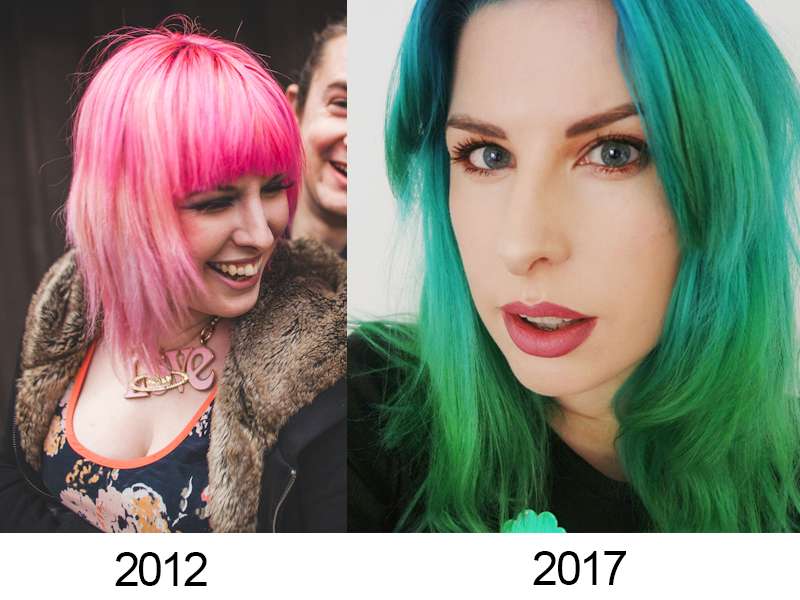 So, having used their products for five years or so I was super-interested to find out more about their new Eternal Beauty Collection – six solutions which promise to rejuvenate, strengthen, protect, repair and otherwise pamper you… from within! I could very easily spend all my money on all the latest beauty products and be very happy indeed. However, there's really no point slathering ourselves in creams if we're not taking care of what's going on inside our bodies first.
The Eternal Beauty Collection, made up of six of Xtend-Life's most popular products, is a daily supplement program complimented with some of their most popular topical skincare items. It's specially designed to help support the healthy growth of hair and nails as well as promoting radiant skin and a strong immune system. As a bride-to-be, I reckon this is the perfect pre-wedding pamper kit for glowing skin, hair and nails (collagen and omega supplements). It even comes in a branded wash bag and saves you a whopping $40 over buying them individually!
Each kit contains: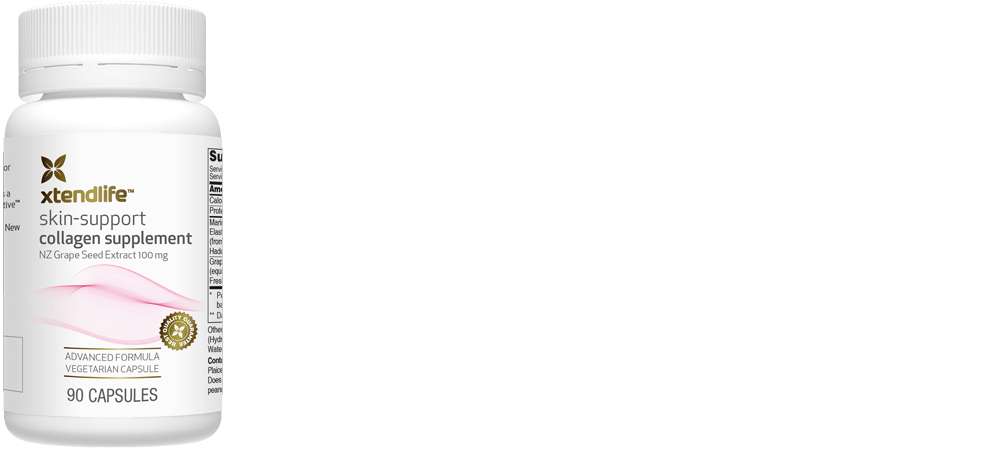 Clinically proven French marine collagen and elastin polypeptides team up with pure grape seed extract from New Zealand. Combined, they strengthen and support the skin matrix targeting both stretch marks and wrinkles. Collagen will  hydrate and plump tired and dry skin and when taken over time it will also improve skins elasticity and promotes faster growing thicker hair.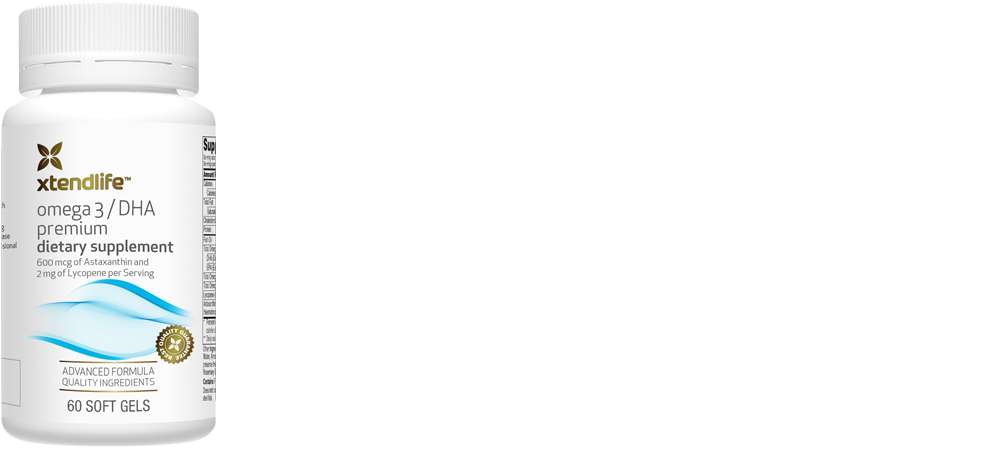 This exclusive New Zealand fish oil formula is enriched with beauty-enhancing antioxidants Astaxanthin and Lycopene, protecting and repairing the skin from damage. The perfect solution for dry, damaged skin and hair.
Eye Contour Cream with Kanapa™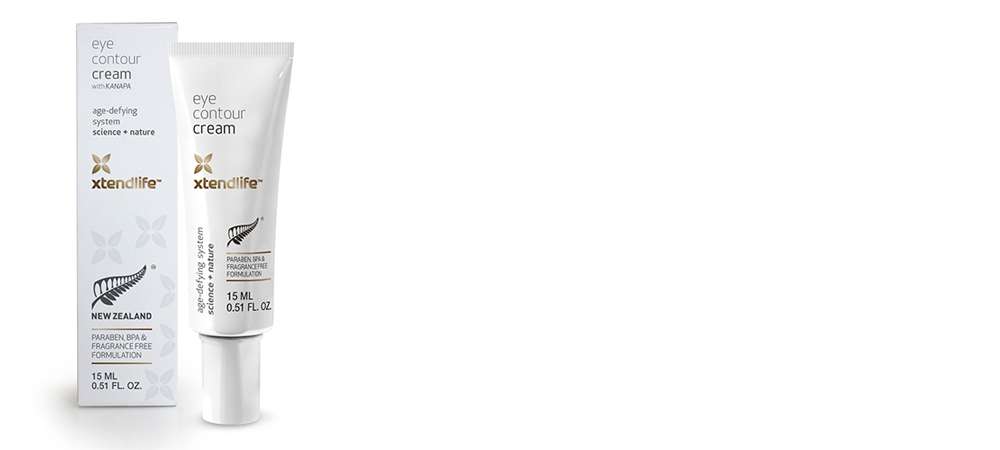 Light-weight yet intensive, this anti-aging treatment contains some of the best in skin rejuvenation technology to relieve puffiness, dark circles and wrinkles around the eye area, promoting a rested, fresh appearance.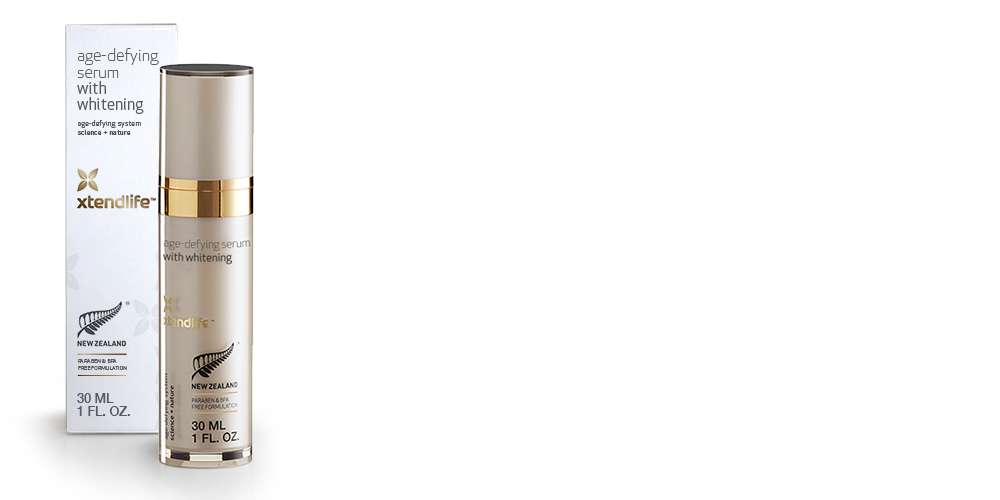 Nourish and support your skin with anti-aging extracts whilst reducing imperfections and age spots. This breakthrough serum, uses advanced stem cell technology to ensure deeper delivery for a refined, clear complexion in as little as four weeks.
Age Defying Sheer Day and Night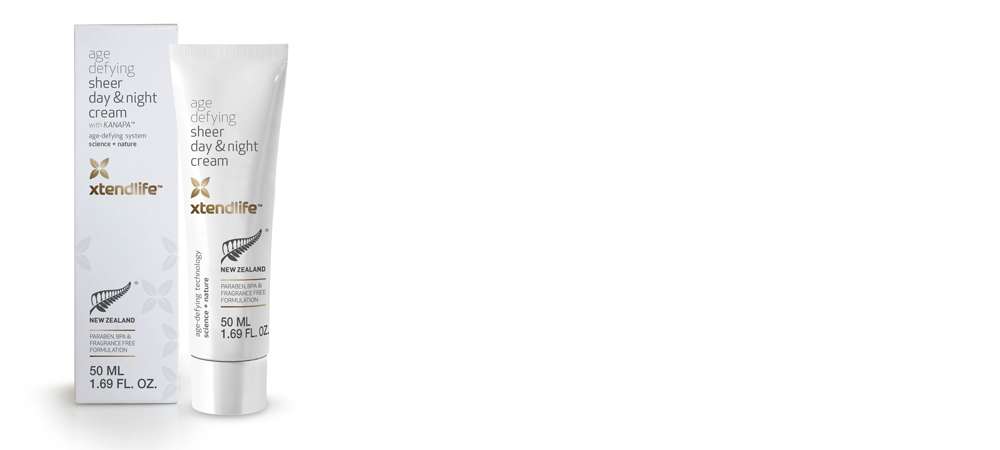 Clinically proven to reduce the appearance of wrinkles by 34%, this satin-soft formula is packed with the best in proprietary skin care to rejuvenate your skin 24/7, for exceptional results in just six weeks.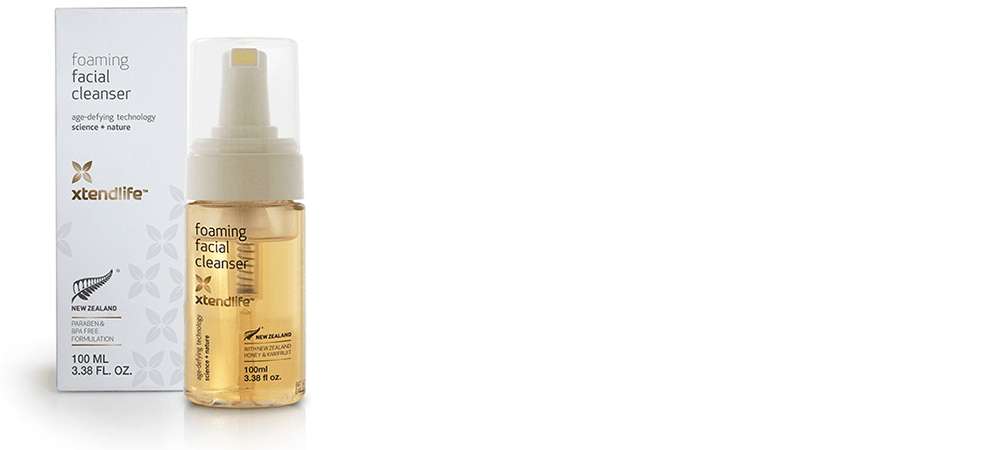 Infused with New Zealand Kiwifruit and Manuka Honey, this cleanser promotes natural healing and pH balance, repairing and strengthening the skin for a visibly radiant complexion.
I've been trying everything out from the collection over the past few weeks, and my skin, hair and nails have really been thanking me for it. My favourites are the day and night cream (it's super moisturising but not too heavy, I also really like how I only need one product for both times of day), and of course, the Omega 3 (convert for life!)
Be sure to follow Rock n Roll Bride on Facebook and Instagram if you're interested in the Eternal Beauty Collection because we'll also be doing a giveaway for ten of you to win a set over the next few weeks!
With 16 years' experience in nutritional supplements, Xtend-Life is a family run company from New Zealand. They use highest quality, premium raw ingredients sourced from New Zealand and around the world in all their supplements, superfoods and skincare products.