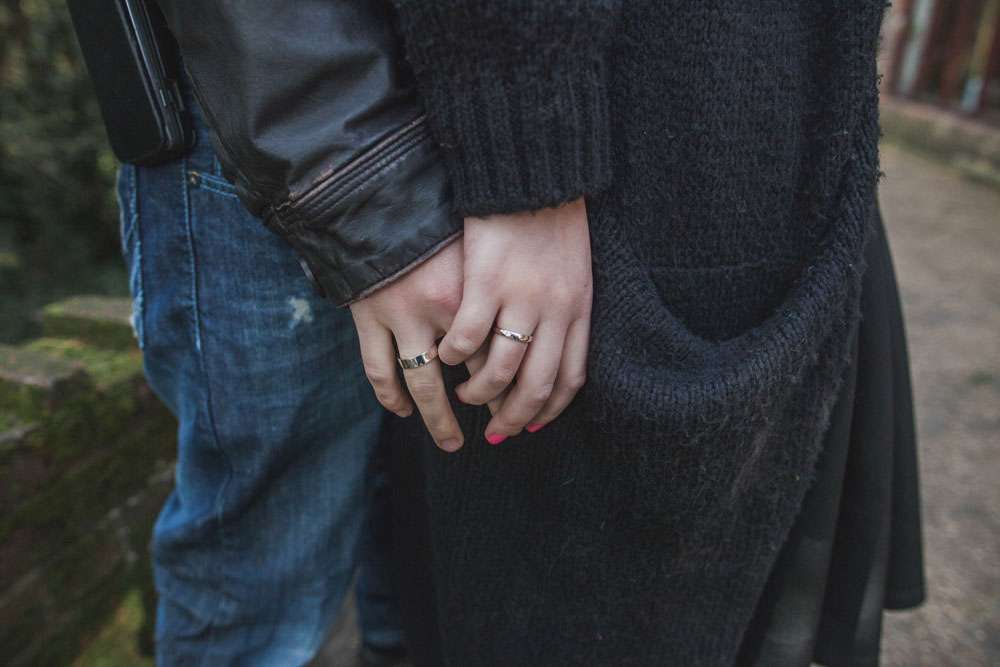 I wouldn't call myself particularly artistic. I love to write and I'm not bad at taking the odd photograph, but anything more fiddly and I'm all fingers and thumbs! So when Rachel Jeffrey got in touch asking if Gareth and I would like to visit her studio to make some rings, I was slightly apprehensive.
Despite my nerves, bright and early on Monday morning, we jumped in the car and headed up to Wheathampstead, just outside of St Albans, for a day of ring making. We were actually both super-excited about what was in store, neither of us had ever done anything like this before and we were intrigued as to what it would be like.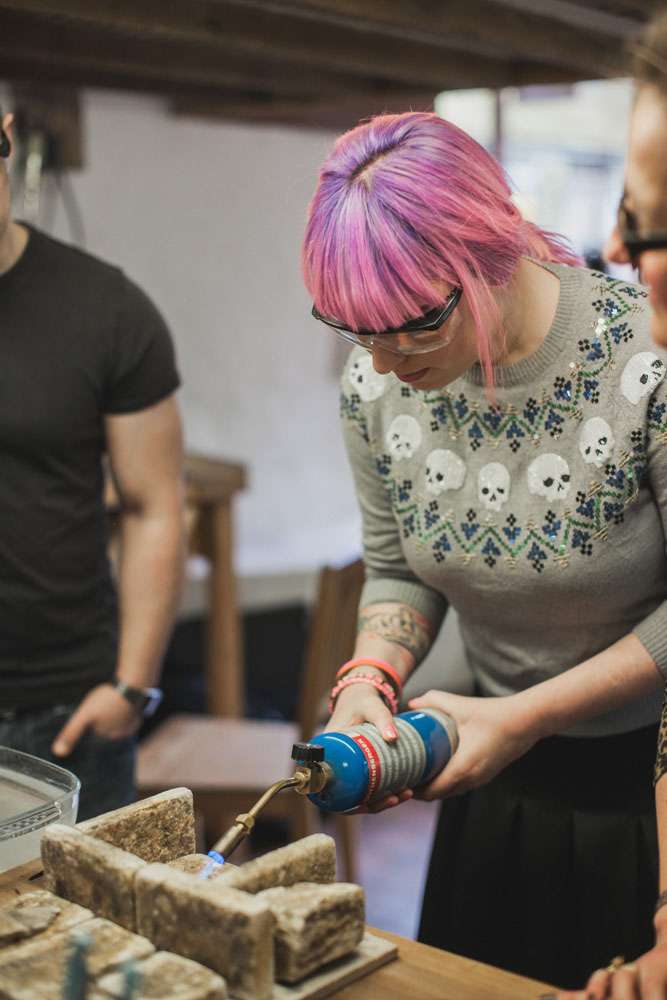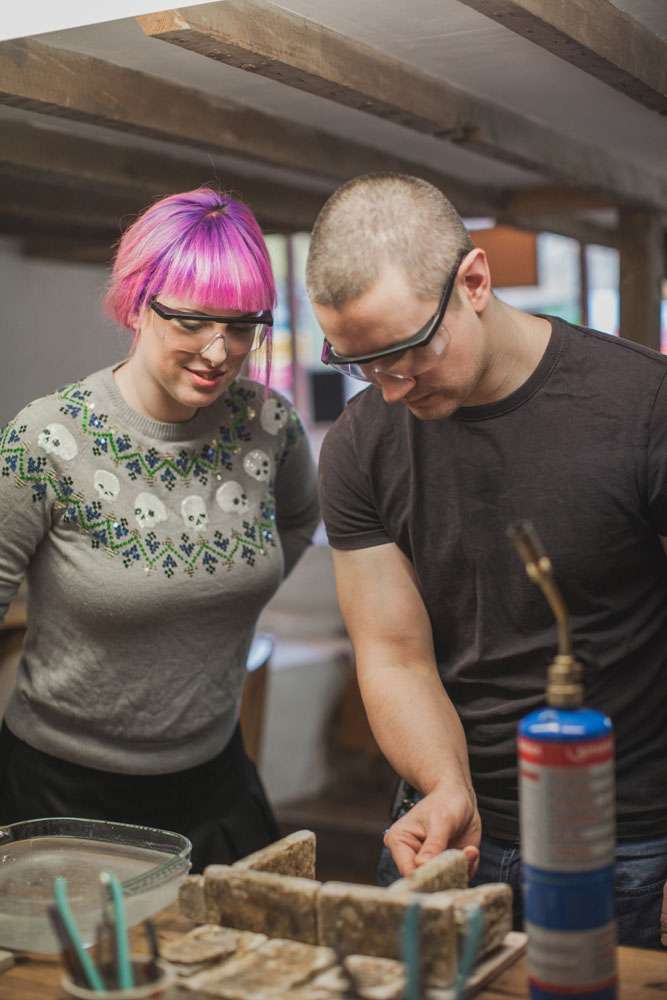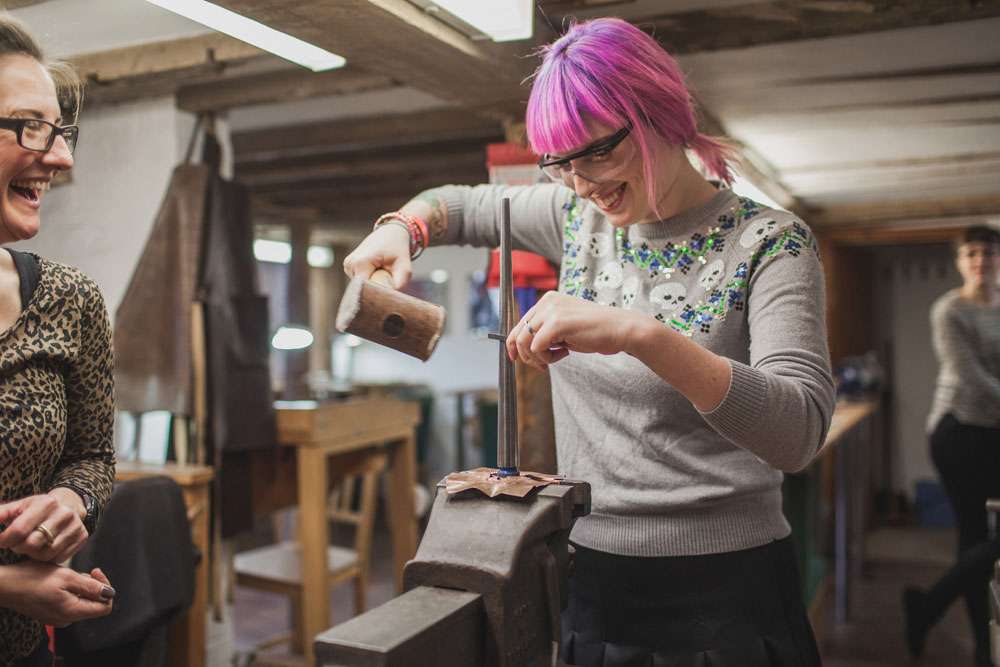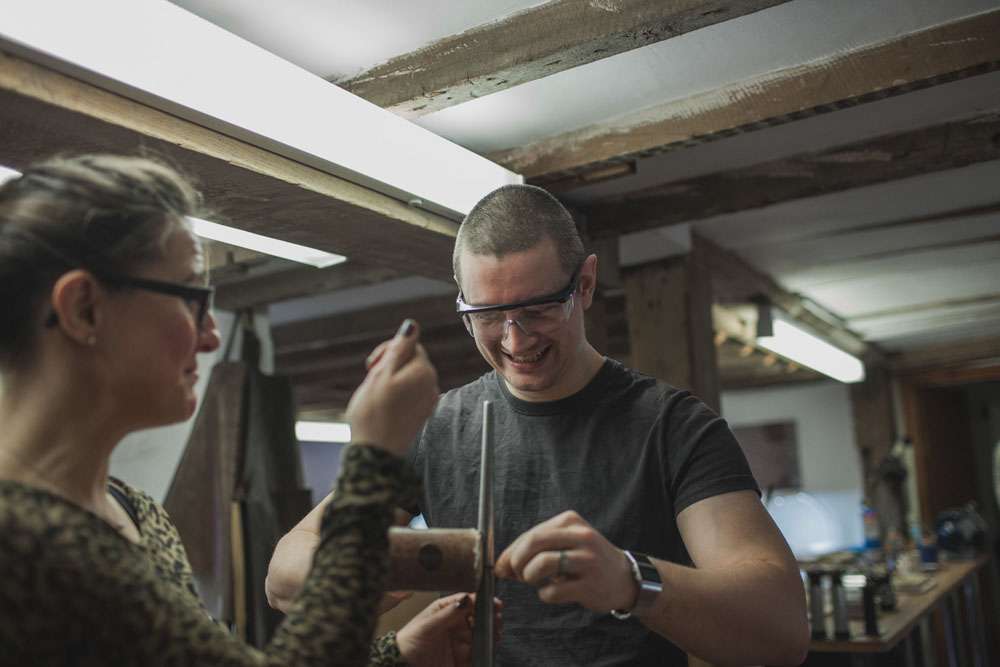 After meeting the team and a brief introduction from Rachel we picked the style of rings we wanted to make. I chose a slim curved band with a hammered finished for extra sparkle (!) and Gareth opted for a wide style with a flat top which was curved on the underside to make it much more comfortable to wear.
It was just us in the class but Rachel holds them regularly and for up to eight people at a time. She told us that they get a lot of hen parties making bangles and pendants (which sounds super-fun!) as well as couples making their own wedding bands.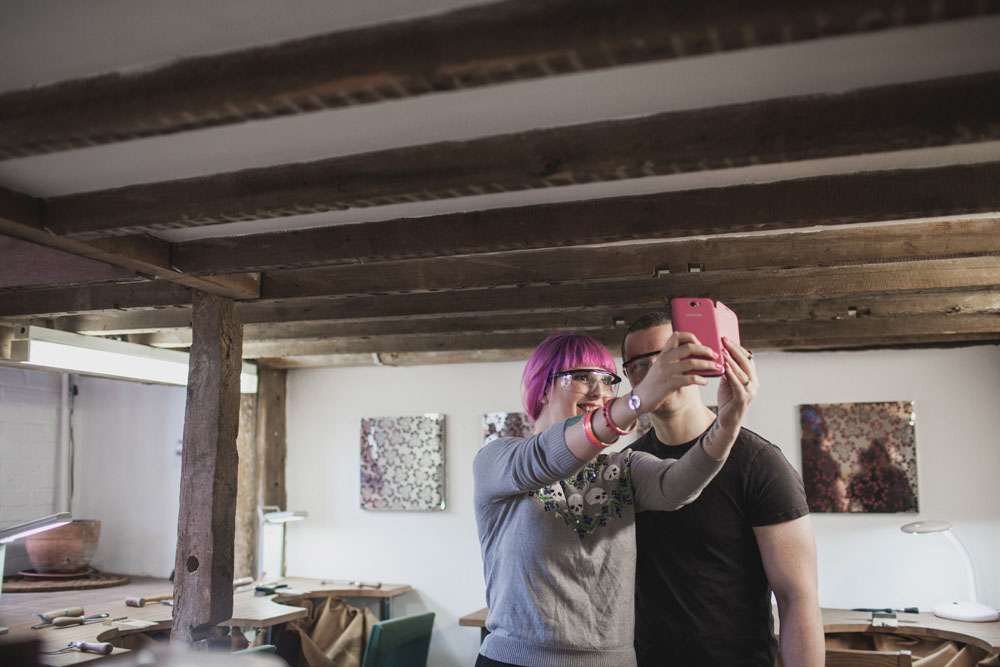 There's always time for a quick selfie!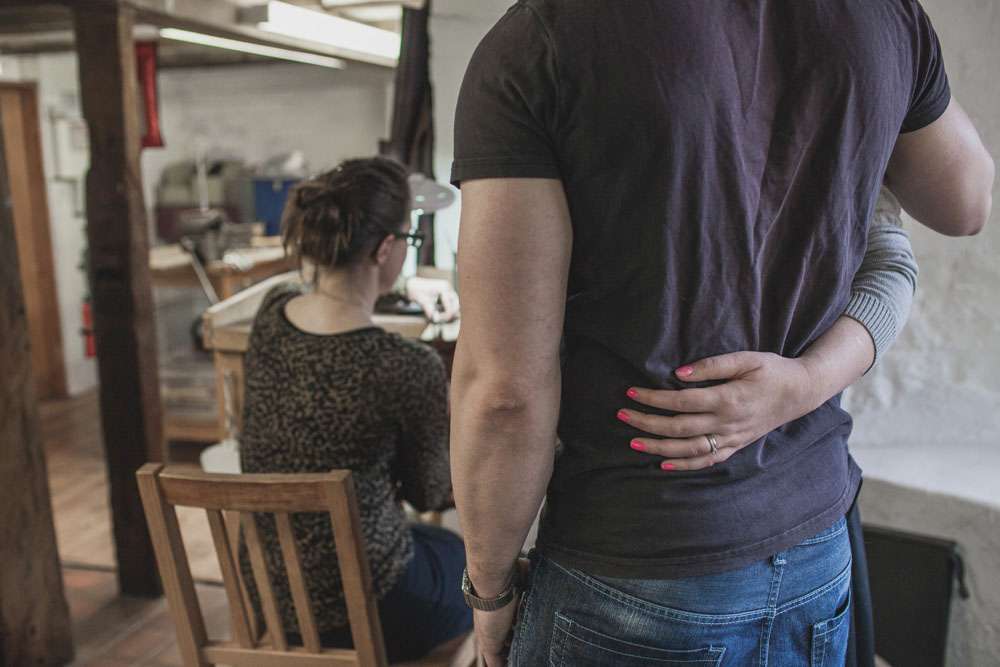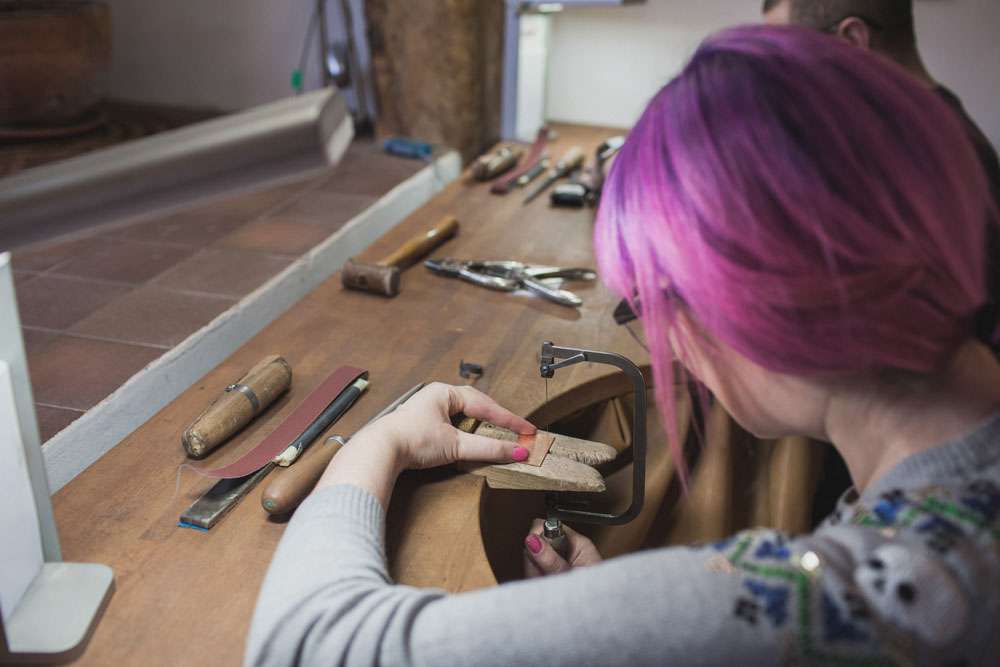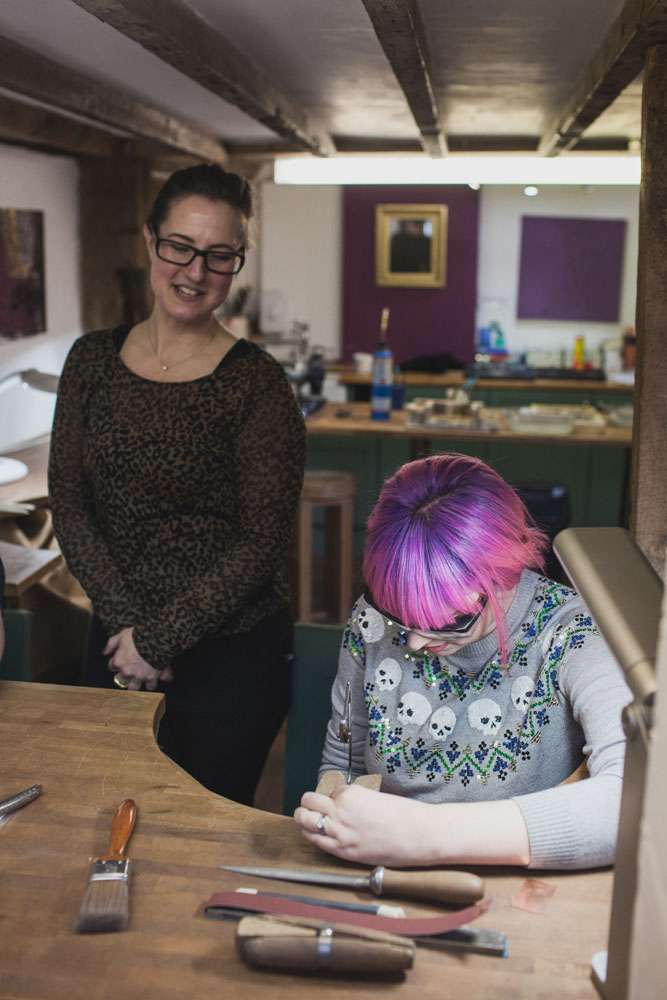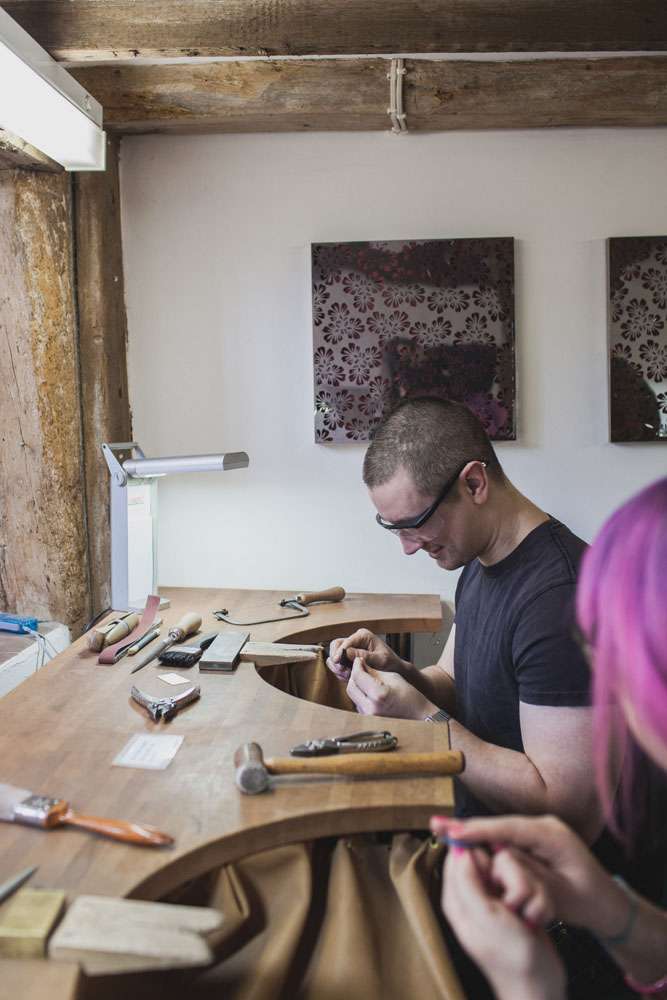 Each process was explained in meticulous detail and I didn't once feel out of my depth. I felt weirdly proud of myself using a blowtorch (!) and being able to solder something without burning the place down! We decided to make each other's rings and as they started to take shape we would both turn to each other and say "Hey, how's it looking over there? I hope you're not making a mess of my ring!"
A few hours later and we were finished. We were so proud of ourselves, putting them on immediately and showing everyone who asked. I knew I'd probably continue to wear mine everyday, it felt so special that Gareth actually handmade it for me, but I was really surprised that he hasn't taken his off since either. For a man who wasn't even sure if he wanted to wear a wedding ring, he's now proudly sporting two!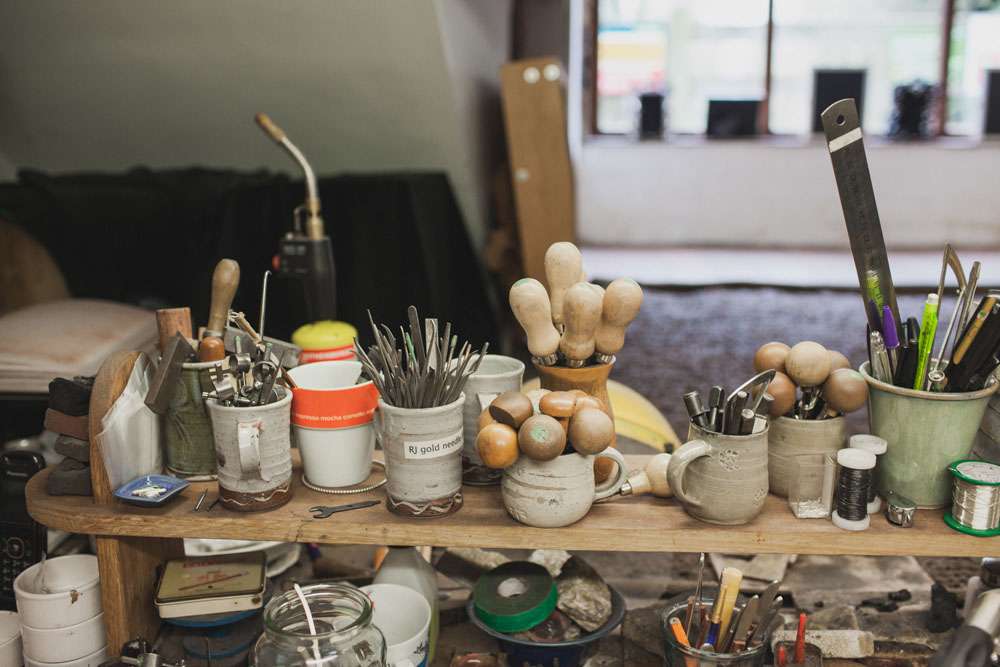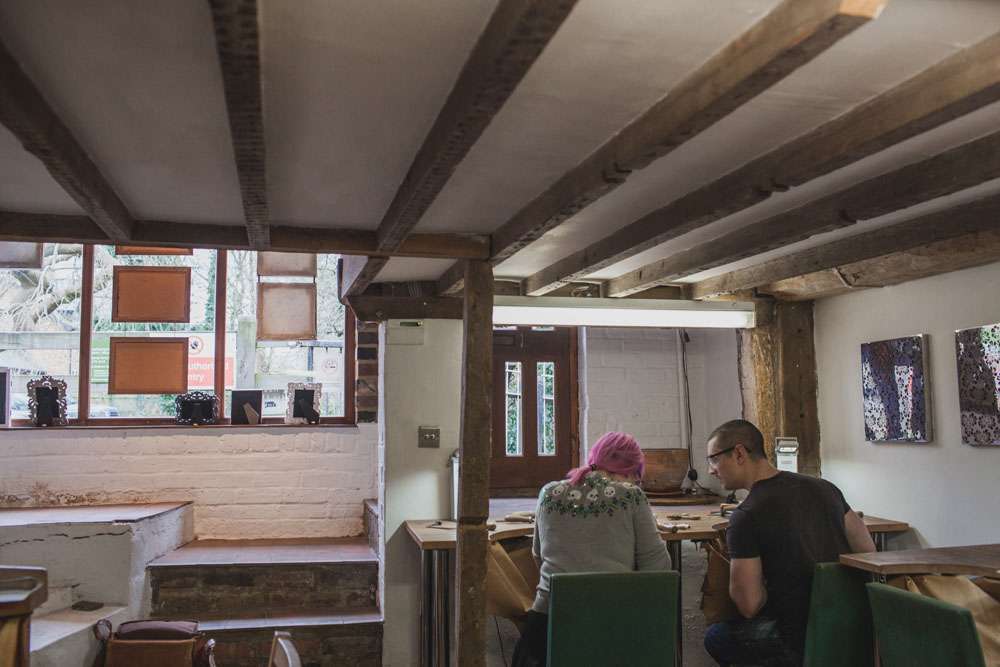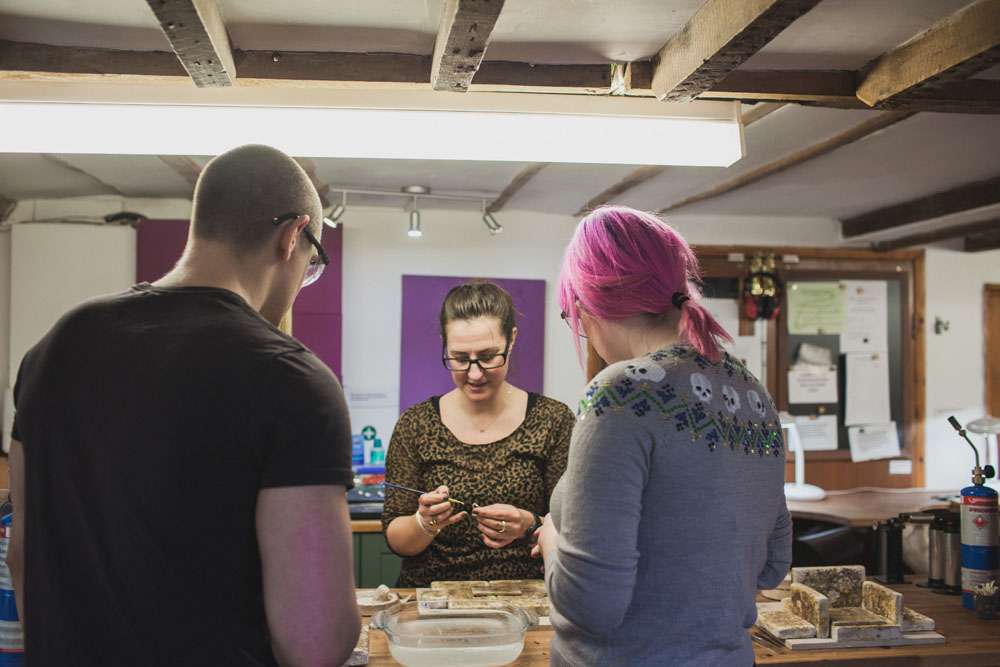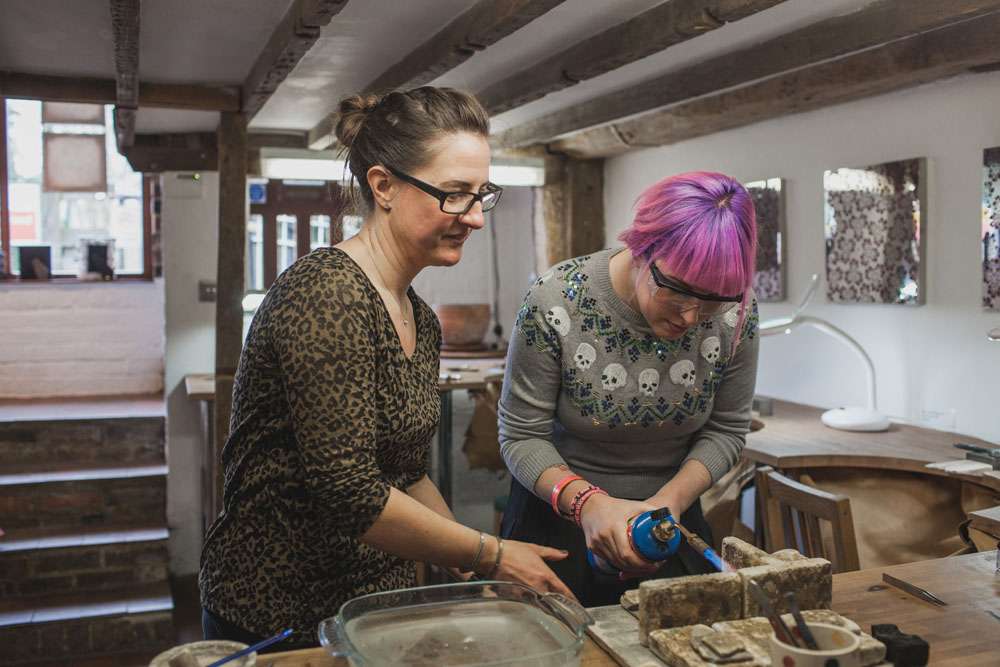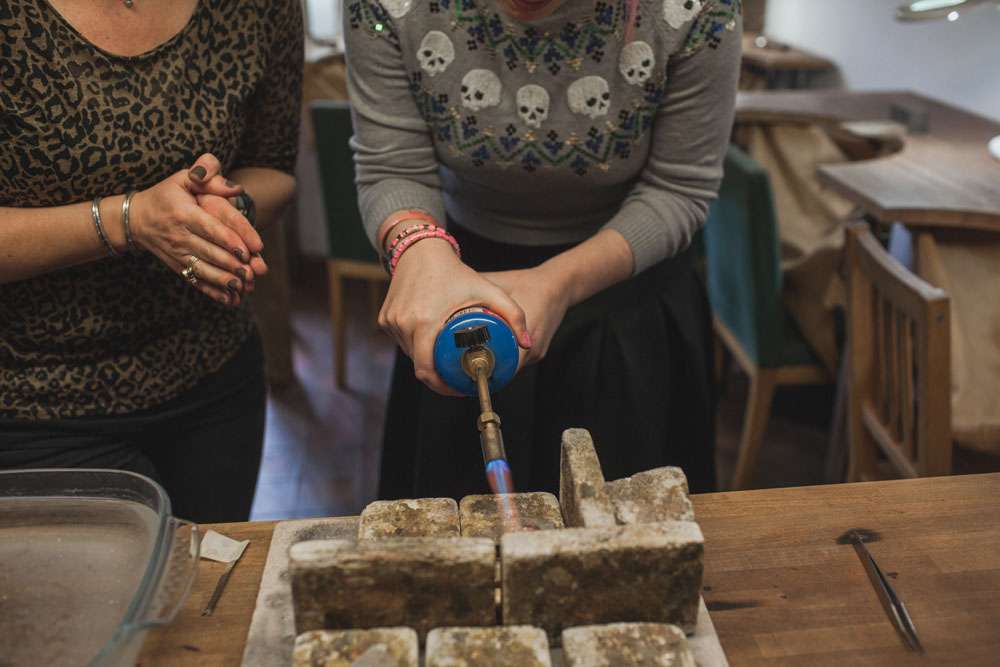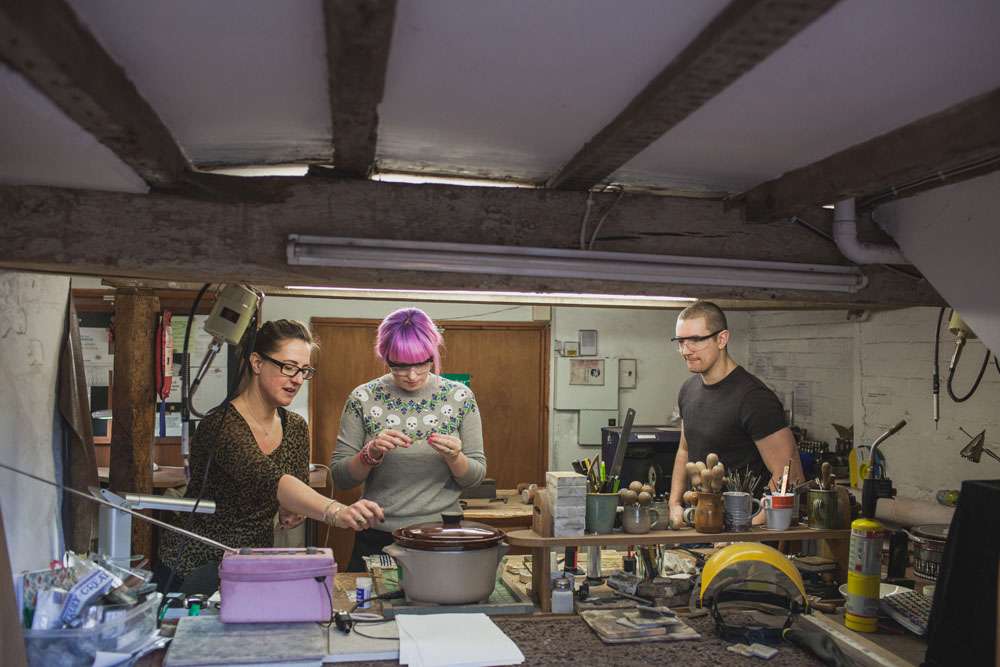 The class cost just £98 per person plus the price of the materials. As a rough guide, our rings were made in silver and so cost just £10 and £15 respectively. If we'd done them in 9ct yellow gold they would have been around £120 and £200 and in 9ct white gold they would have been around £150 and £250. However they have plenty of materials available to suit all tastes and budgets including 18ct golds, platinum and the much more affordable palladium.
The day was so much fun and we rounded it off with some champagne, strawberries and homemade brownies while browsing through the rest of Rachel's beautiful creations in her shop next door.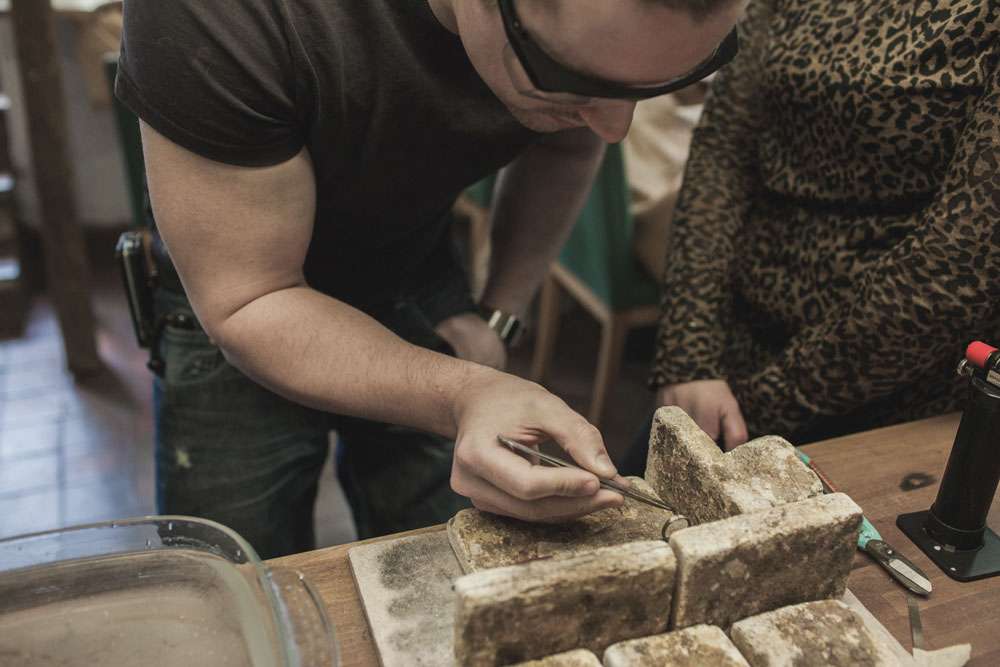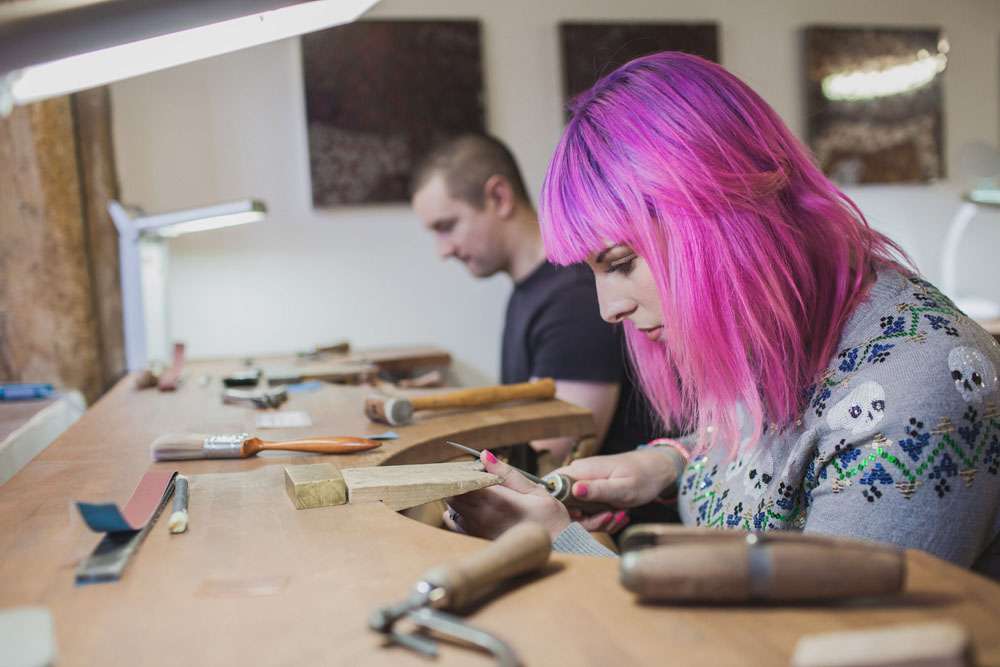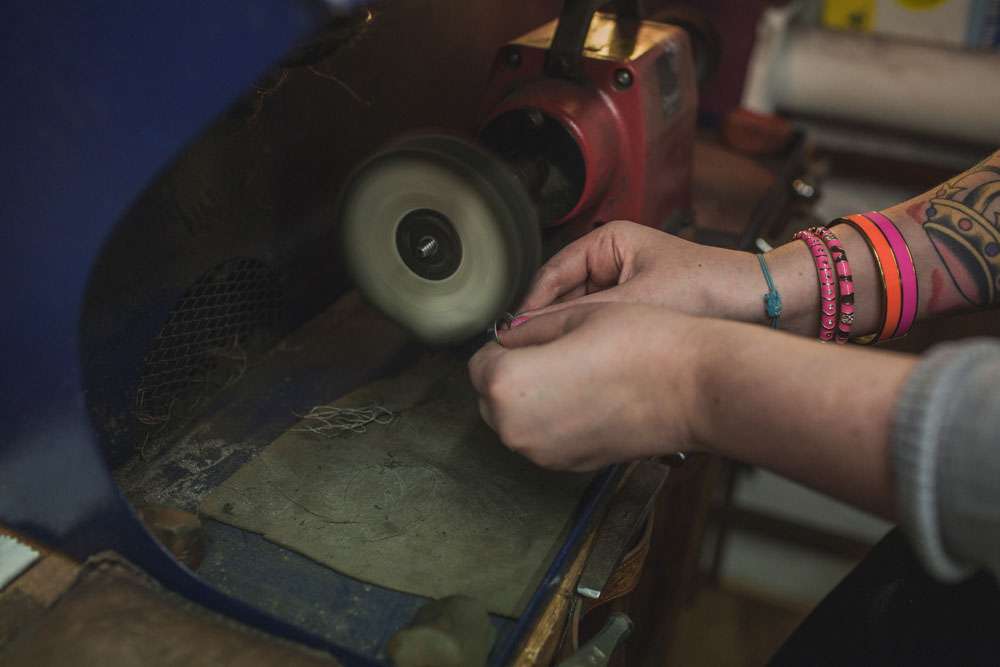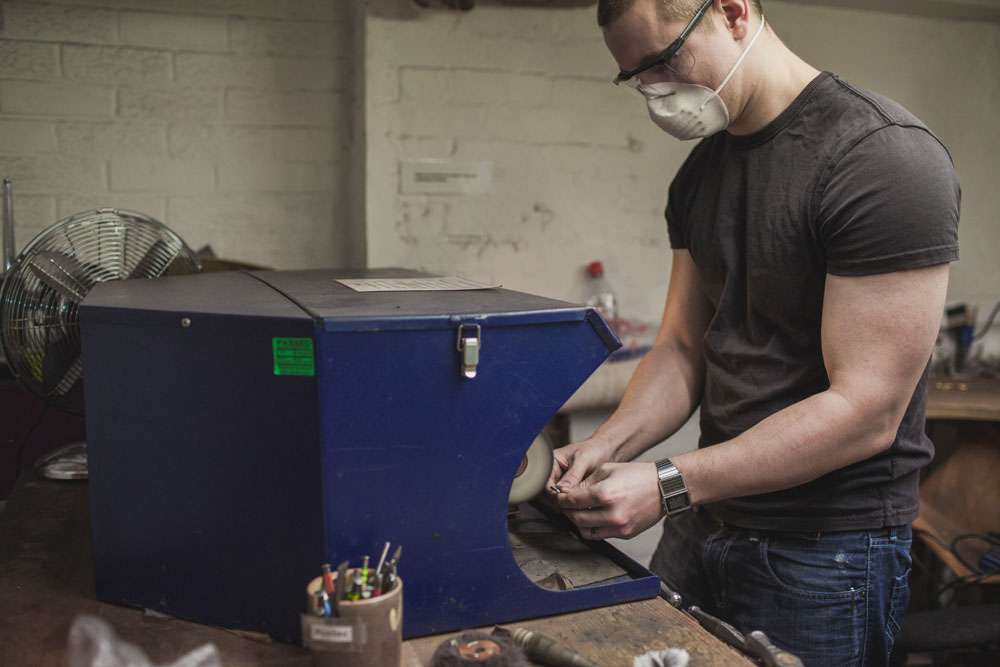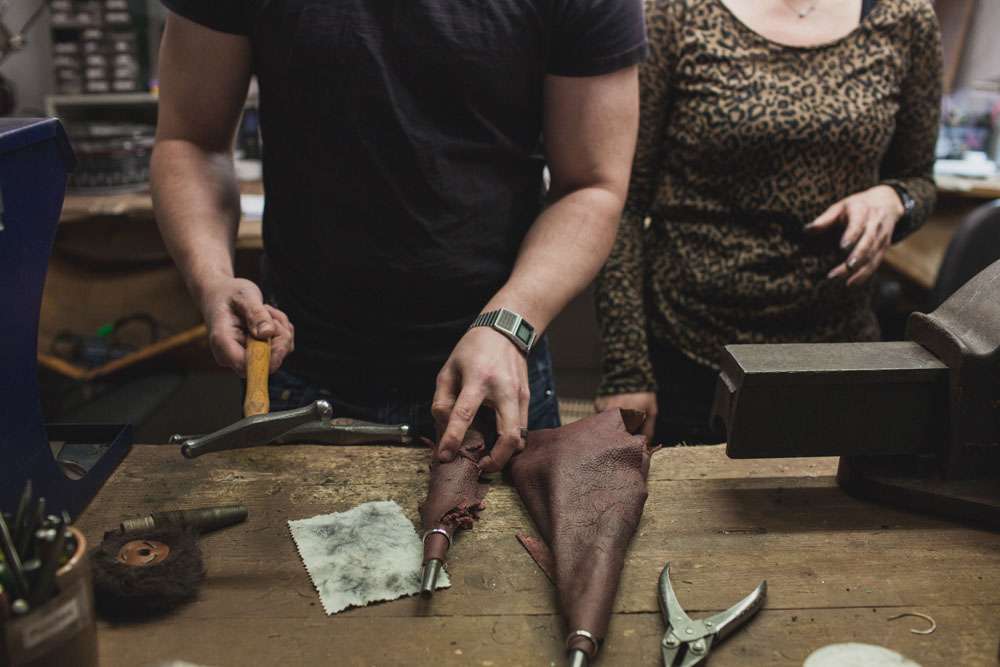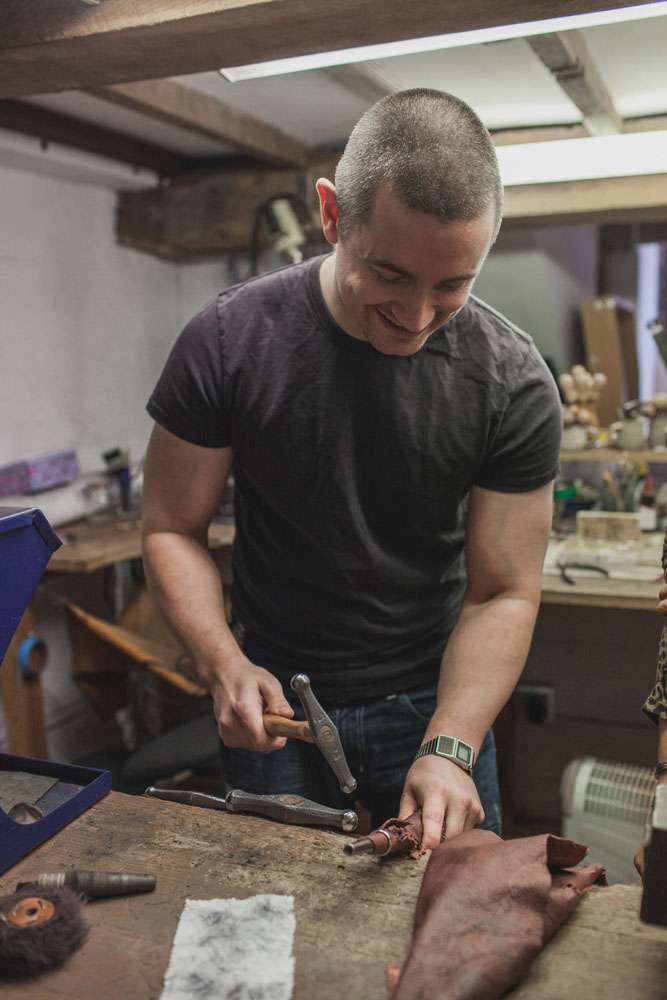 I would have loved if we'd known about this when we got married and had made our actual wedding rings in this way. Not only was it a super enjoyable day, but wearing something that your partner has actually handmade for you somehow makes it feel even more special, don't you think?
To find out more about making your own wedding rings, go and check out Rachel's website. There you can book a class or even buy a voucher for a loved one to do the same. They have various courses available including ten lesson terms for people that really want to get into jewellery making, or day classes for making pendants, bangles or cufflinks. They even offer workshops that children can take part in. The studio can also be contacted on 01582 833800.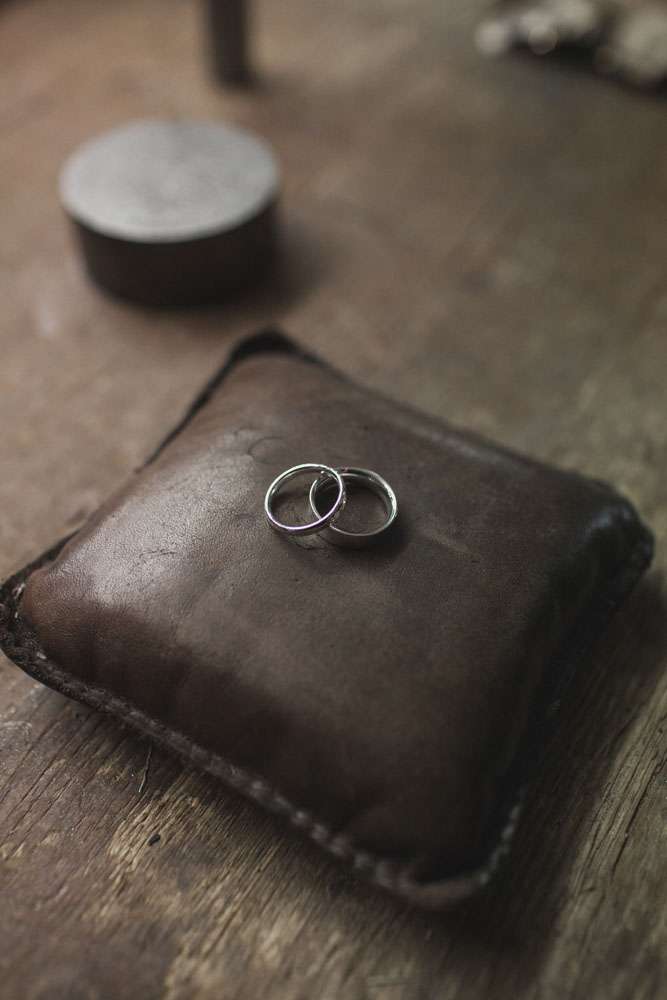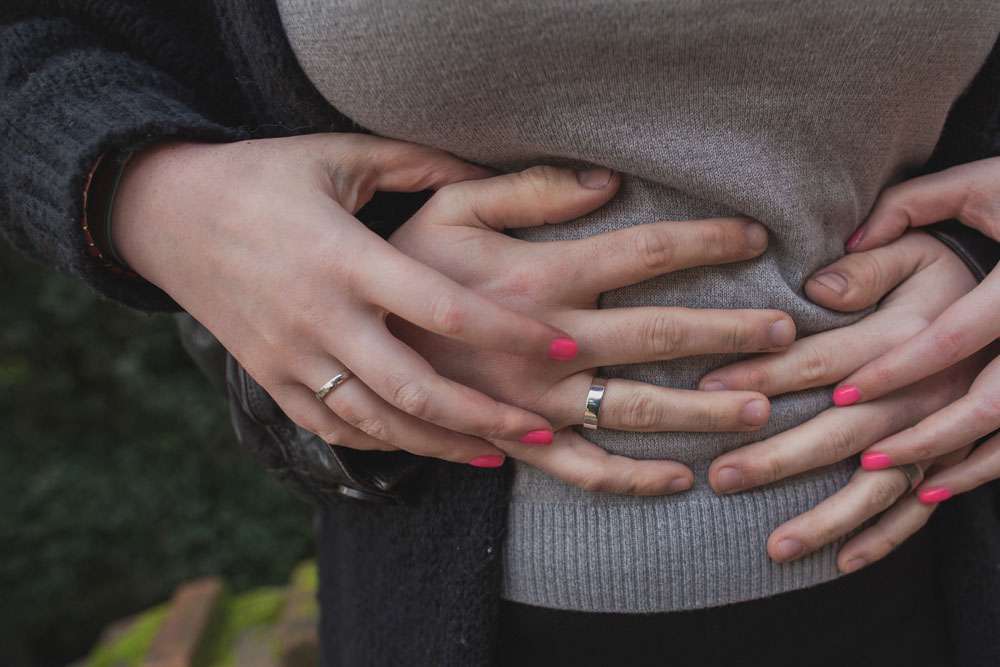 I can't recommend making your own wedding bands enough. Taking a day out to do something for just the two of us was a great experience and now when anyone asks us where we got our rings we can proudly reply "Well actually, we made them ourselves".