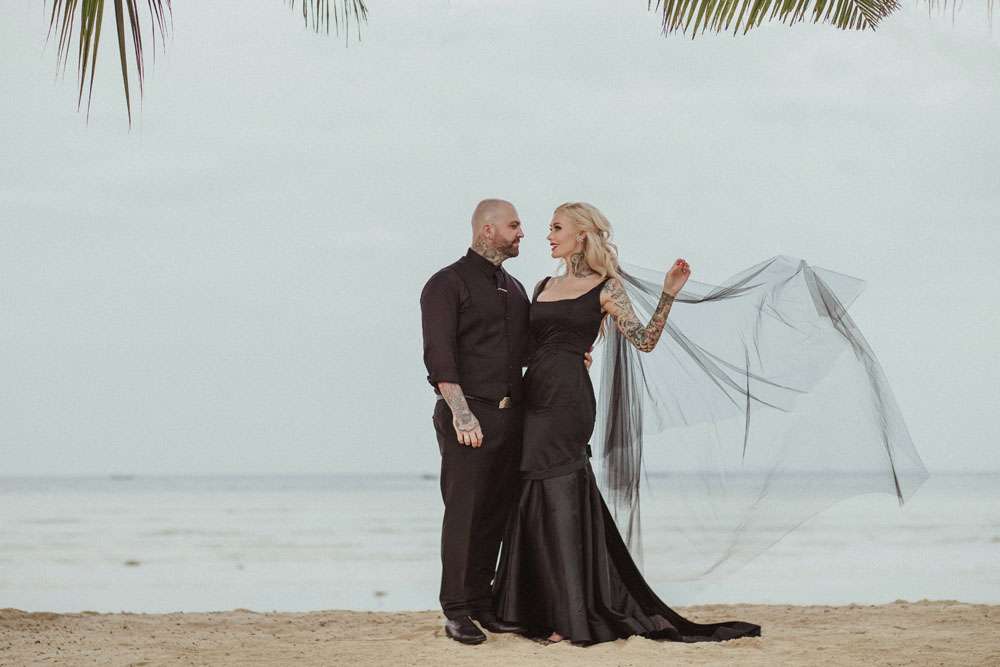 Pale sands, black outfits, and at night the fire dancers come out – there's drama and beauty throughout the entire day with this gorgeous destination wedding.
After being a very long distance couple (one from Las Vegas and the other the Gold Coast in Australia!), pin up model Sabina and Nixx married on Phi Phi Island Village Beach Resort, Thailand, at the height of summer this year. Their wedding colours were black, grey and white. Sabina said,"We both wore all black and wanted our wedding to be a beach wedding. To be classy and 'our style', but fun and laid back too, with just our closest friends and family."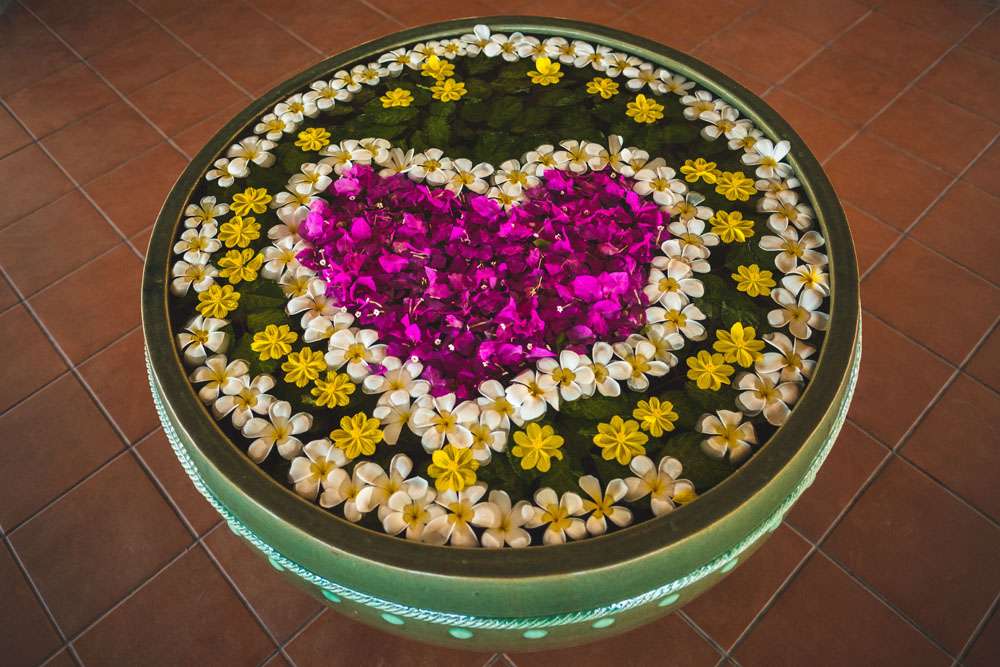 Sabina's dress, which is one of the most perfect examples of a black wedding dress I've ever seen, was a black silk 1950s Charles James style vintage dress that was tailored by Venita Drennen to have a lower back and make it have more of a 1940s look. Worn with a stunning ballet-length black veil, Louboutin heels, and her grandma's 1950s earrings, the bride was utterly arresting against the beachy backdrop.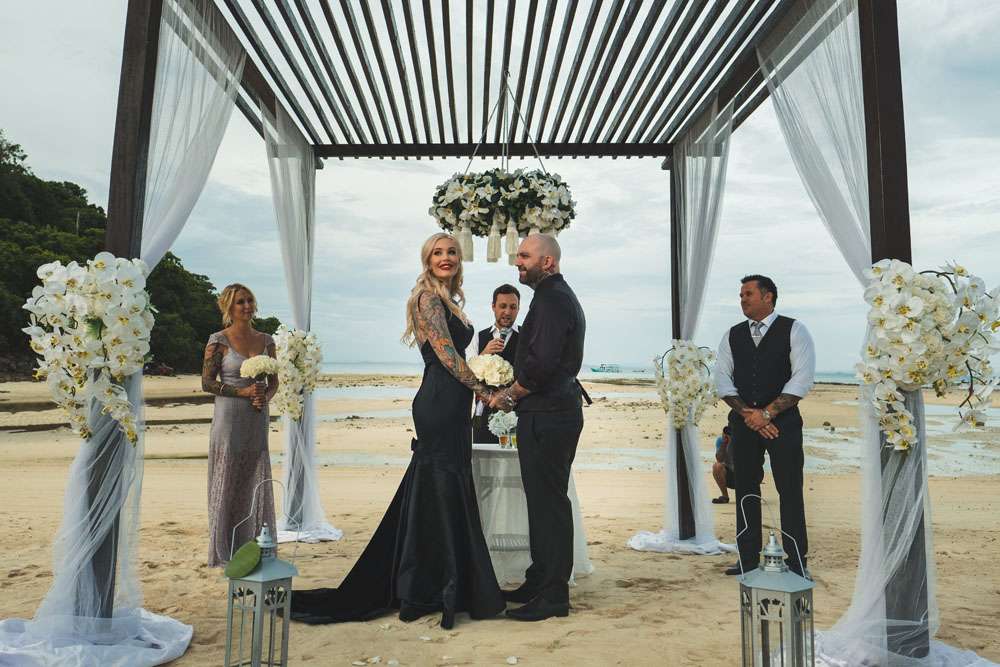 The dress was not without its problems, however, as finding it was "The most difficult thing ever!" Sabina explained. "I had so much pressure on me to have such an incredible dress. I met with couture wedding dress designers all over Australia, and I could not see myself spending $20,000 or more on a dress I would never wear again. I tried on 'normal' wedding dresses and they all looked dumb on me and didn't fit right, and I knew I did not want to have a dress that anyone could get. Then I was getting told by everyone that I could not do black on the beach, so I kept changing my mind if I was going to do it or not. I finally came to the conclusion of buying the vintage gown, and having Venita completely recreate it into my dream wedding dress."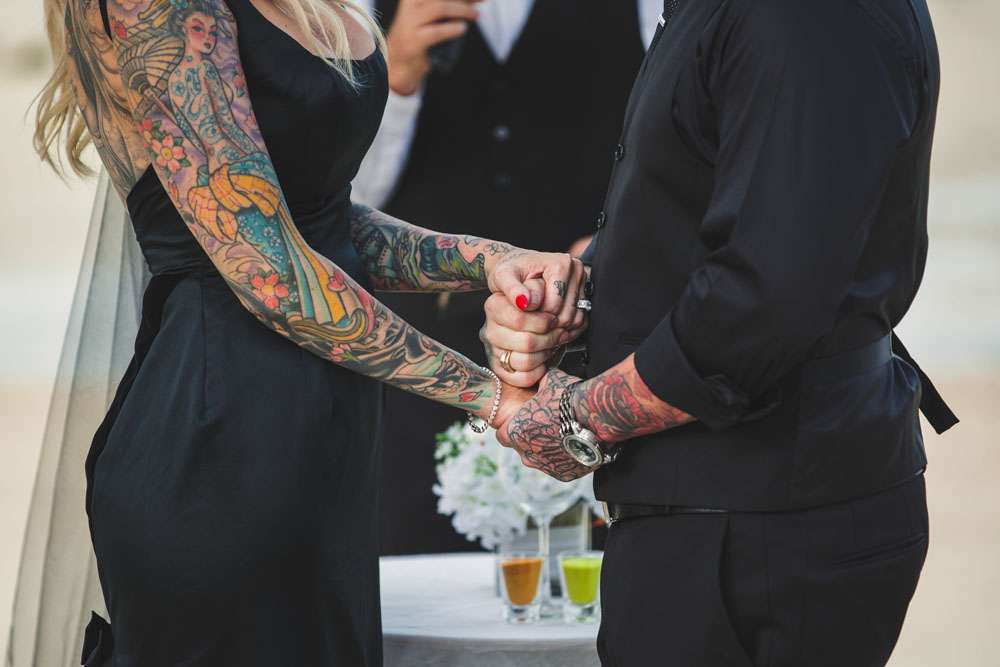 The ceremony was on the beach in the afternoon, with guests having experienced an adventurous boat ride to get to the island itself! The bride said, "We had one maid of honour, one best man, two flower girls, and a ring bearer. We had a quick ceremony where we exchanged our rings and had a sand pouring, where we each had a different colour of sand, and we poured them into one glass together to show our lives coming together as one. After we kissed, we did a tree planting ceremony, where we planted a tree to represent our life starting together. From there, we did all our wedding photos, then the band played. We ate such an incredible dinner, then watched the fire dancers perform, did the cake and danced the night away. Our first dance was to Etta James's At Last."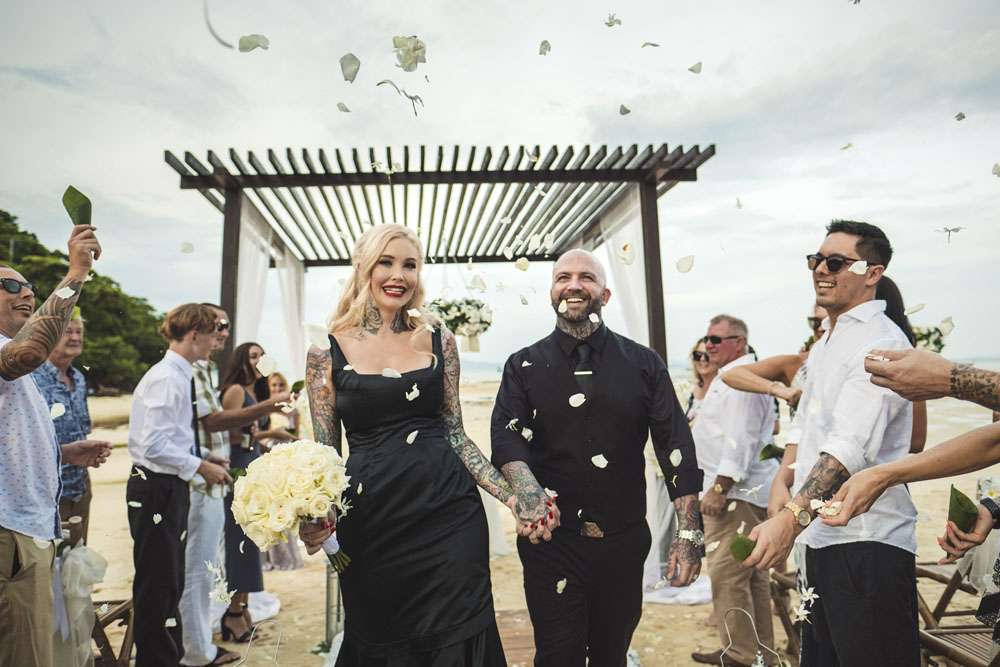 The bride wholeheartedly recommends booking a resort for your wedding, as doing it this way was, in her words, perfect and very simple. "It's already hectic enough with everything else that needs to be planned, but Phi Phi Island Beach Resort did all the hard work for me. They helped me through it the whole way. They made sure I had everything organised, and kept me calm about having a destination wedding at a place I had never even been to. They also supplied the cake, flowers, caterers and band. I do wish I'd had a checklist of everything I needed to do to have the perfect wedding, though. There was a couple things I missed, that I did not realise until the big day!"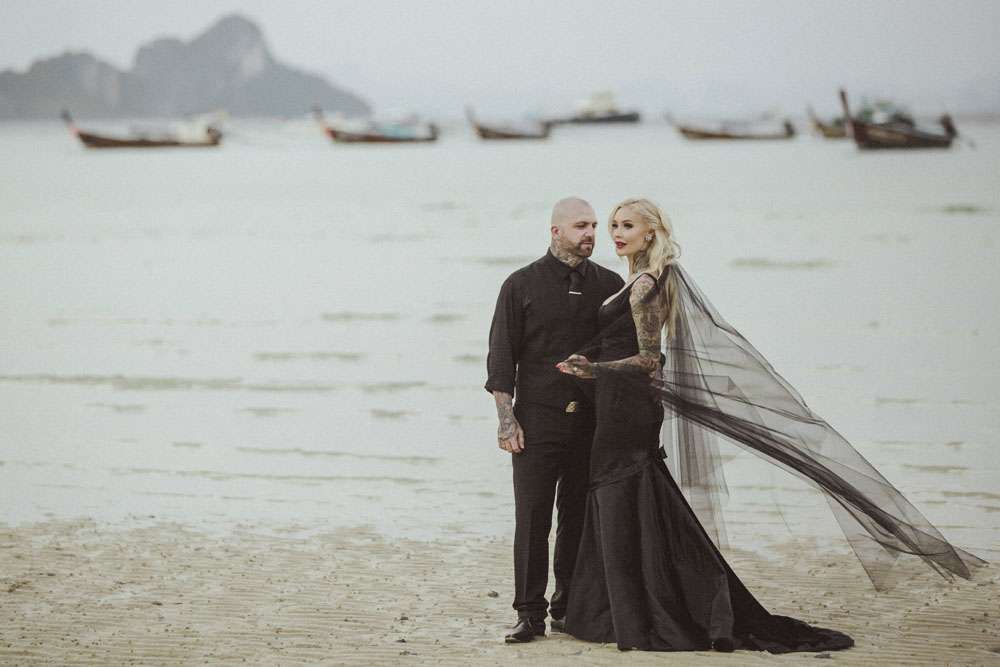 Their biggest expense was the rings, however they saved money by having a destination wedding. "Our venue was not an easy place to get to and it was pretty pricey, so it cut down the number of people who showed up. We both have way too many friends and people we would have invited, and it would have been ridiculous, so the way we did it was absolutely perfect and I would not change a thing about it. Everyone who attended spent at least three nights there, so it was like we had the whole resort to ourselves and had a three-day party on the island!"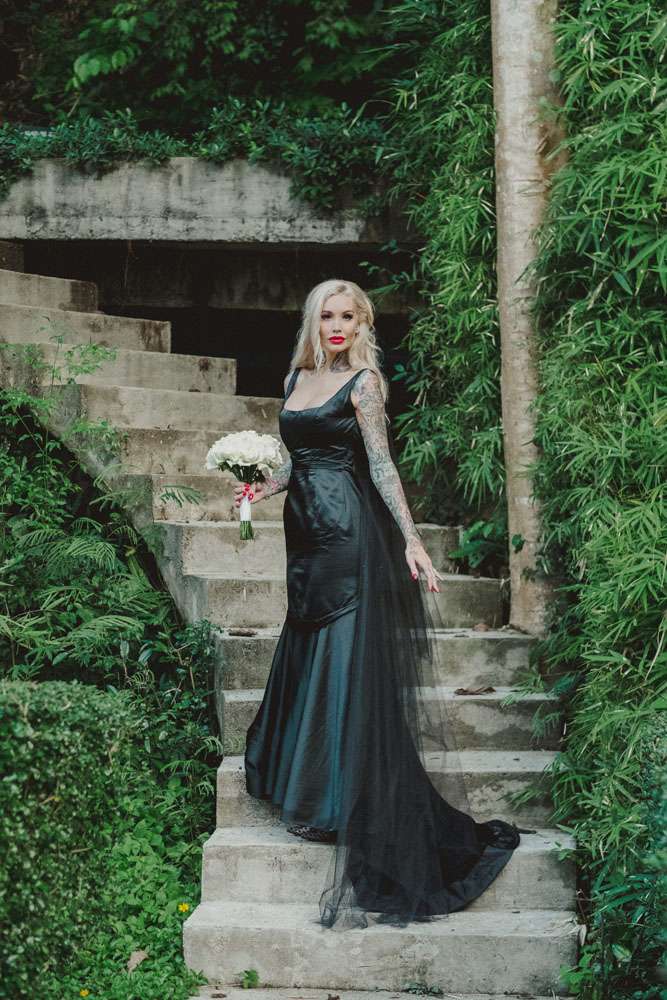 There were a few funny stories with this wedding. "We gave the kids one job before we flew to Thailand, which was to take the list of songs we had and put it on a drive to play after the band was done", she explained. "When we plugged it in to play our playlist, the kids had sabotaged it and put all the songs they wanted on it, so it was everything from gangsta rap to Spice Girls! They thought they were pretty funny! The wedding planner also told me I could not wear heels on the sand for the ceremony, but there was no way I was getting married barefoot, and I was so excited about my new heels that I wore them on the sand anyway. The look on her face when she saw me about to walk down the aisle was priceless!"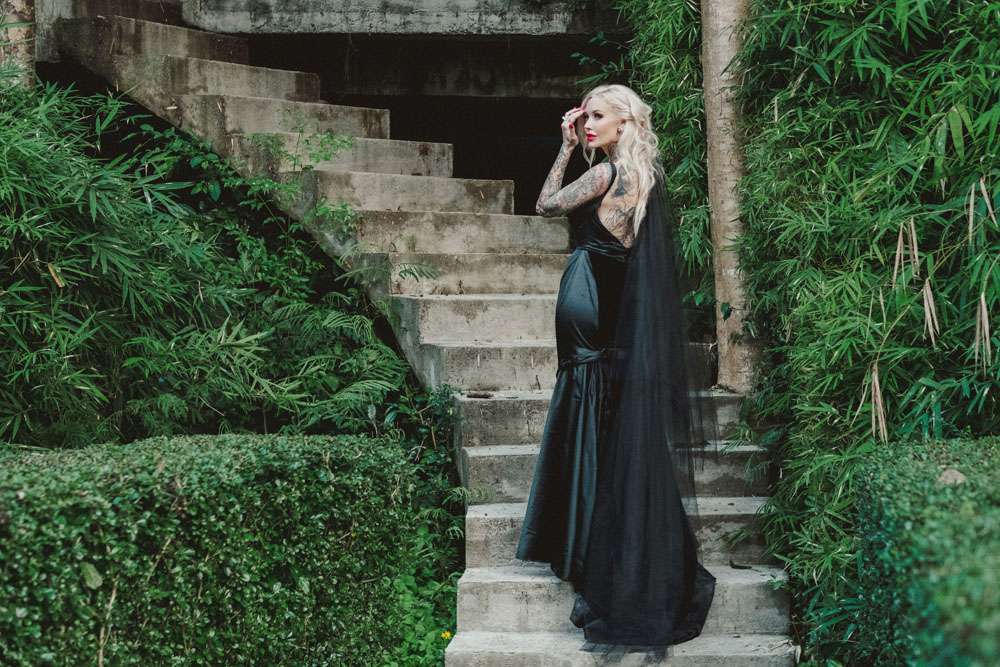 Sabina said that her favourite part of the wedding was "The nervous feeling holding my husband's hands tight during the ceremony, seeing all our friends and family watching us, and the excitement in both of our eyes, and finally being able to kiss and officially be married to my true love forever!"
The bride's advice for your wedding is to "Always do what you want to do, and wear what you want to wear for your wedding. Don't let your friends or family persuade you to change your mind on anything. It's your wedding, not theirs!"