When we viewed the house and spotted the weird 1960s, curved, brown greenhouse stuck to the back of it, the first thing we said was "Well that's gotta go right away!" It had broken panes of glass everywhere, you have to walk through it to get out to the garden, and carpet… YES CARPET on the ground. I didn't think there was ever anything worse than carpet on a bathroom floor, but apparently I was wrong.
When we moved in, we realised the washer/dryer that came with the house was actually just a washing machine and with no extra funds right now to buy a new one, we decided to turn the greenhouse into a makeshift drying room. It actually works really well because, oh sweet baby Jesus, does it get hot in there.
Our cats have also now completely and utterly adopted it as their new Catio. Our two Maine Coons are indoor cats (although we take them around the garden on leads once a week – yes, I know, we're those kind of crazy cat people) but when they discovered that space, and that sitting in it was almost, almost like sunning themselves outside, well, we basically can't get them out of it.
So the plans to knock the thing down almost immediately have fallen to the wayside, at least until we extend the kitchen in a few years time. But what to do with it? It's not massive, only about 2.5 metres squared, which does limit things somewhat.
I've already started putting plants in it (it is a greenhouse after all) but I'm wondering if there's a better solution than just dotting them around the place. I'm kind of thinking of it as more of a conservatory space. We're not really the type of people to sit out and watch the world go by, but I'm loving the idea of getting one of those awesome peacock chairs for one corner. It would look amazing and still leave enough space for the drying racks when needed.
I'd love to do something temporary to the ground to make it prettier but as I said we will tear it down eventually so there's no point spending lots of money on it. As there are a few broken panes on the roof, a rug is out of the question as it'll get damp when it rains… Basically anything we put in it needs to be outdoor proof.
I do really love the idea of festoon lights on the roof though…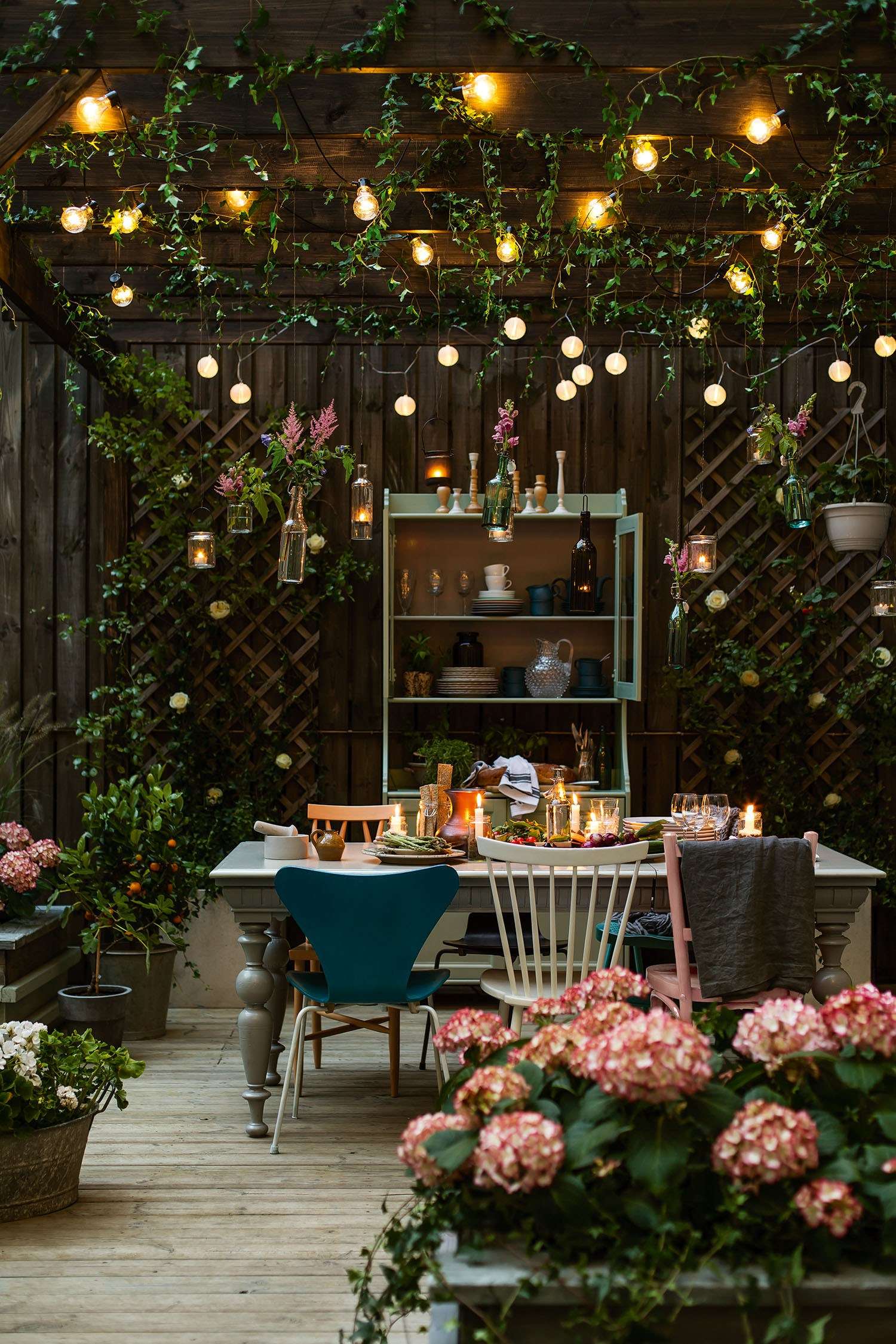 And some kind of better plant display solution…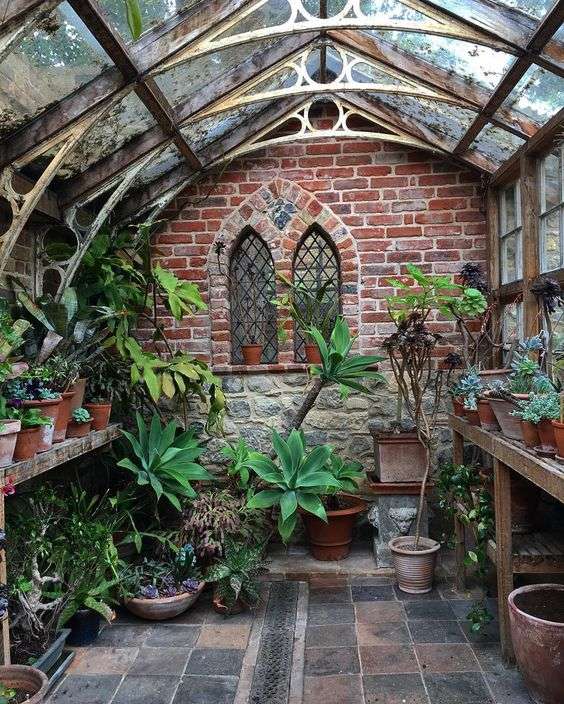 But basically I'm stumped. Does anyone else have any genius (temporary) ideas that won't cost big bucks?
And yes, don't worry, the carpet has gone (seriously, eww).